It Goes With My Car: Automakers Creating Luxury Boats
Even people who don't drive can appreciate the refinement and precision that goes into a finely made automobile—just as non-boaters can appreciate the elegant beauty of a luxury yacht. But what if you were to combine the two and enjoy the best of both worlds? A growing number of automakers have begun doing exactly that, creating luxury boats for customers who want to enjoy themselves out on the water while feeling right at home.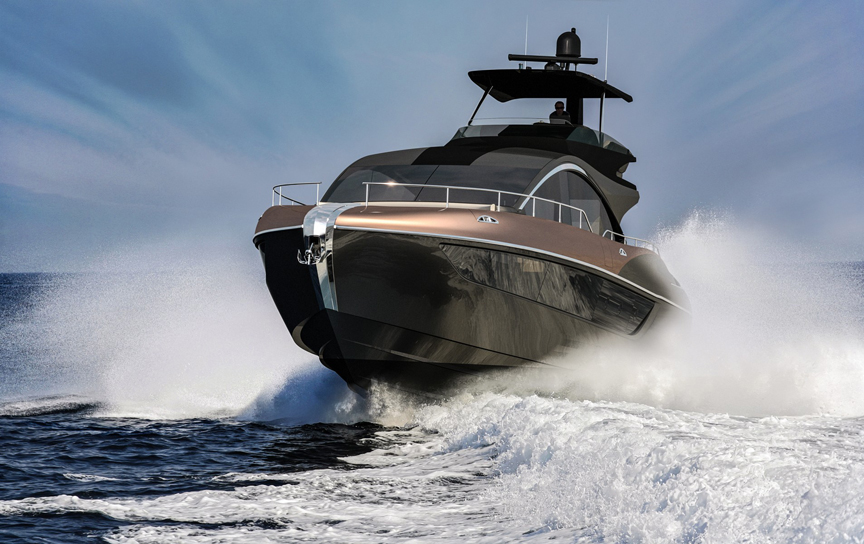 Lexus LY 650
When Lexus and Marquis Yachts collaborated on a concept yacht back in 2017, they found the response was so overwhelming that multiple buyers even tried to buy the prototype.
The fruit of that experiment is the magnificent LY 650. Designed in collaboration with Italian yacht design studio Nuvolari Lenard, this impeccable yacht comes with a custom Mark Levinson surround sound system, a carbon-fibre-reinforced hull that cruises along at 56 km/h, and a boatload of high-tech features like remote operation, allowing owners to turn on the yacht's lights and air conditioning with a smartphone app, ensuring the cabin will be nice and cool by the time they arrive at the marina. Want one? You better get in line because, even at $4 million U.S., you're going to find yourself on a waiting list.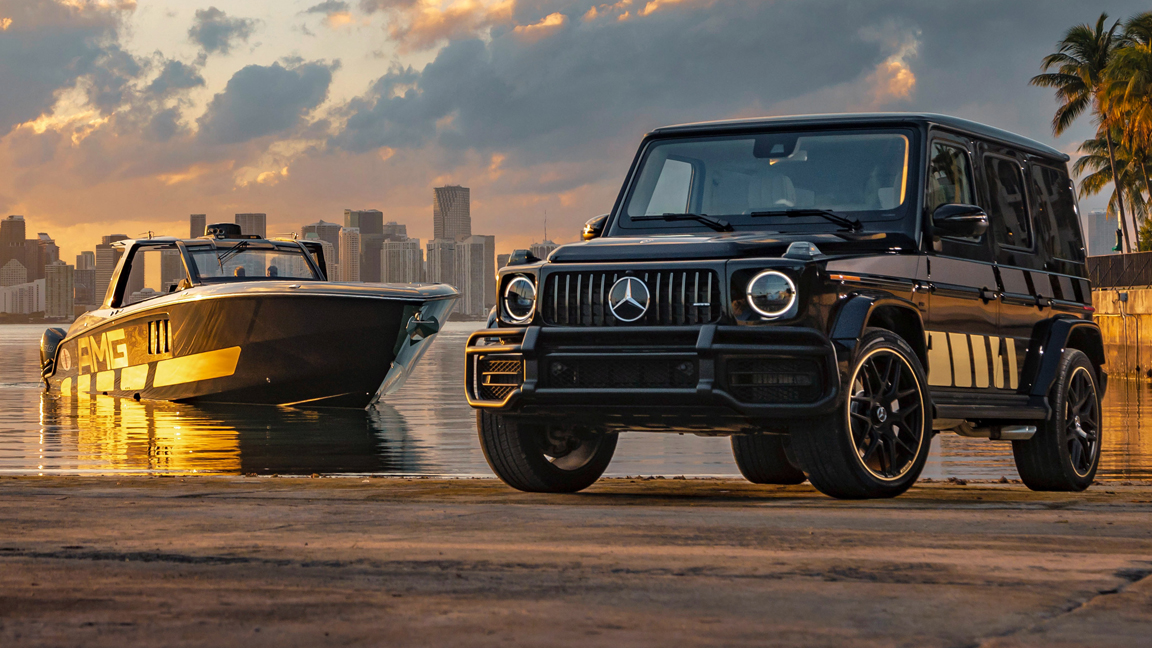 Mercedes-AMG Tirranna
Mercedes-AMG has teamed with Cigarette Racing to create no less than 12 AMG-branded boats over the past dozen years, each one paired with a matching car. The current collaboration is the stunning 59-foot Tirranna, powered by six 450-horsepower Mercury Racing outboards for a whopping 2,700 ponies in all. That's enough oomph to push the 20-ton vessel to well over 128 km/h, thanks to its generous use of carbon fibre and titanium for exceptional strength yet light weight.
The centre console design of this $3-million U.S. speedster provides plenty of outdoor space for soaking up the sun while still allowing room below for a comfy cabin with a king-sized bed, ensuite, and shower. And, of course, there is a 5,200-watt, 29-speaker JL Audio Marine stereo. Complete the ensemble with the matching Mercedes-AMG G 63 Cigarette Edition SUV.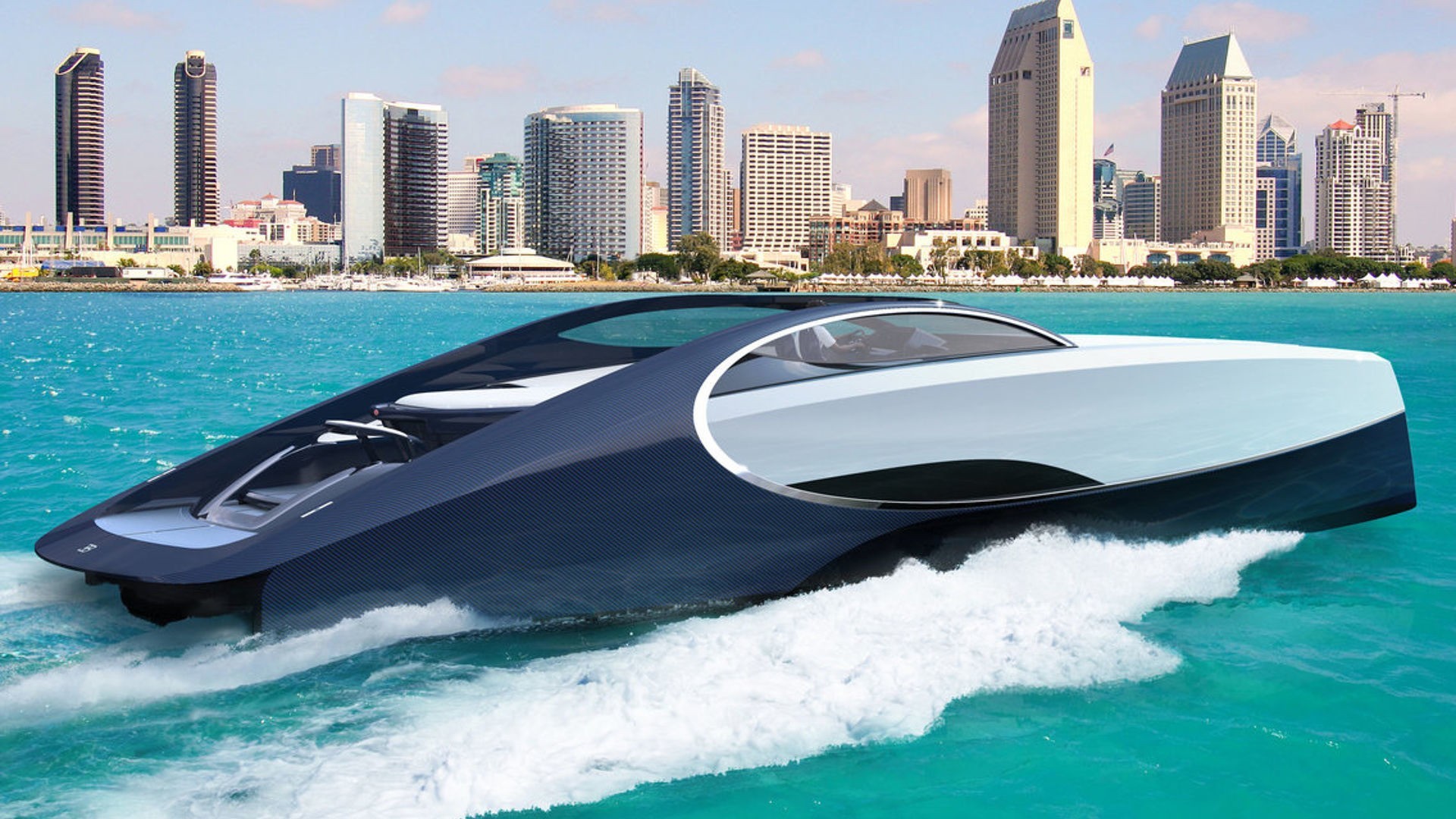 Bugatti Niniette 66
You know it as a car brand, but Bugatti has a long history of designing boats, having launched its first in 1930. Named Niniette in honour of Bugatti founder Ettore Bugatti's daughter, that wooden wonder became an instant classic, and its heritage lives on today in the all-new Niniette 66 created in collaboration with luxury yacht builder Palmer Johnson.
Inspired by the Bugatti Chiron and handcrafted with a carbon-composite deck and hull, the $4-million U.S. Niniette 66 is the first of three yachts between 50 and 80 feet that Bugatti and Palmer Johnson intend to launch in the next five years. The 66 will come with twin 1,000-horsepower diesel V8s that are expected to push this bad boy to well over 81 km/h. Of course it will come decked out with every imaginable luxury, from hand-stitched seating, a champagne bar, a spa pool, and even—wait for it—a fire pit.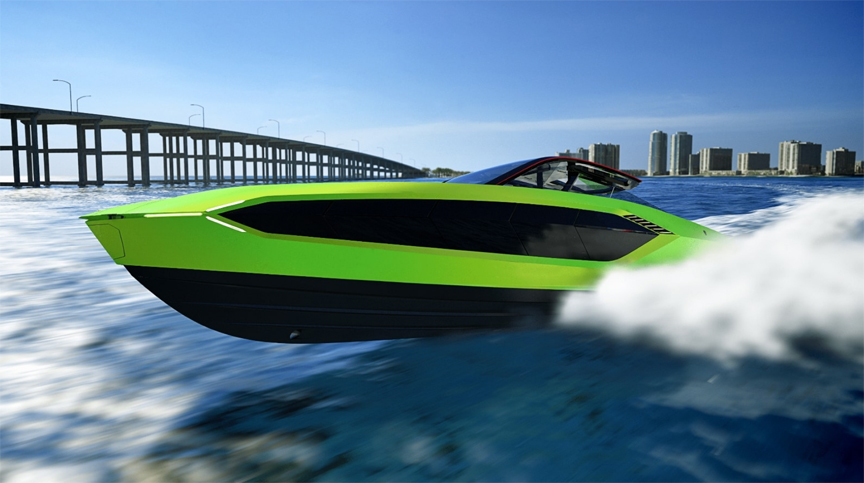 Tecnomar for Lamborghini 63
A new collaboration between Lamborghini and the Italian Sea Group, the all-new Tecnomar for Lamborghini 63 takes its inspiration from the awesome Sián FKP 37 hybrid supercar.
Powered by a pair of 2,000-horsepower MAN V12 diesels for mountains of torque, the carbon-fibre 63 is expected to easily top 110 km/h when the first one hits the water later this year. But like any Lambo, this ride looks fast even when it's sitting still thanks to the aggressively raked hardtop, bold paint job, and incredible attention to detail—right down to the faithful design of the dash, seats, engine start/stop buttons, and steering wheel to provide an at-once familiar experience for Lamborghini owners. But don't waste time—you'd better put down your $3.5 million U.S. now if you want to even see one of these before the end of 2021.
_________
Never miss a story. Sign up for NUVO's weekly newsletter here.