Arched Residencies on Santorini Island by iraisynn attinom
Oasis of serenity and design.
Located on a rocky plot of land in the area of Oia, on the stunning Santorini Island in Greece, lives four autonomous summer houses designed by architecture studio iraisynn attinom.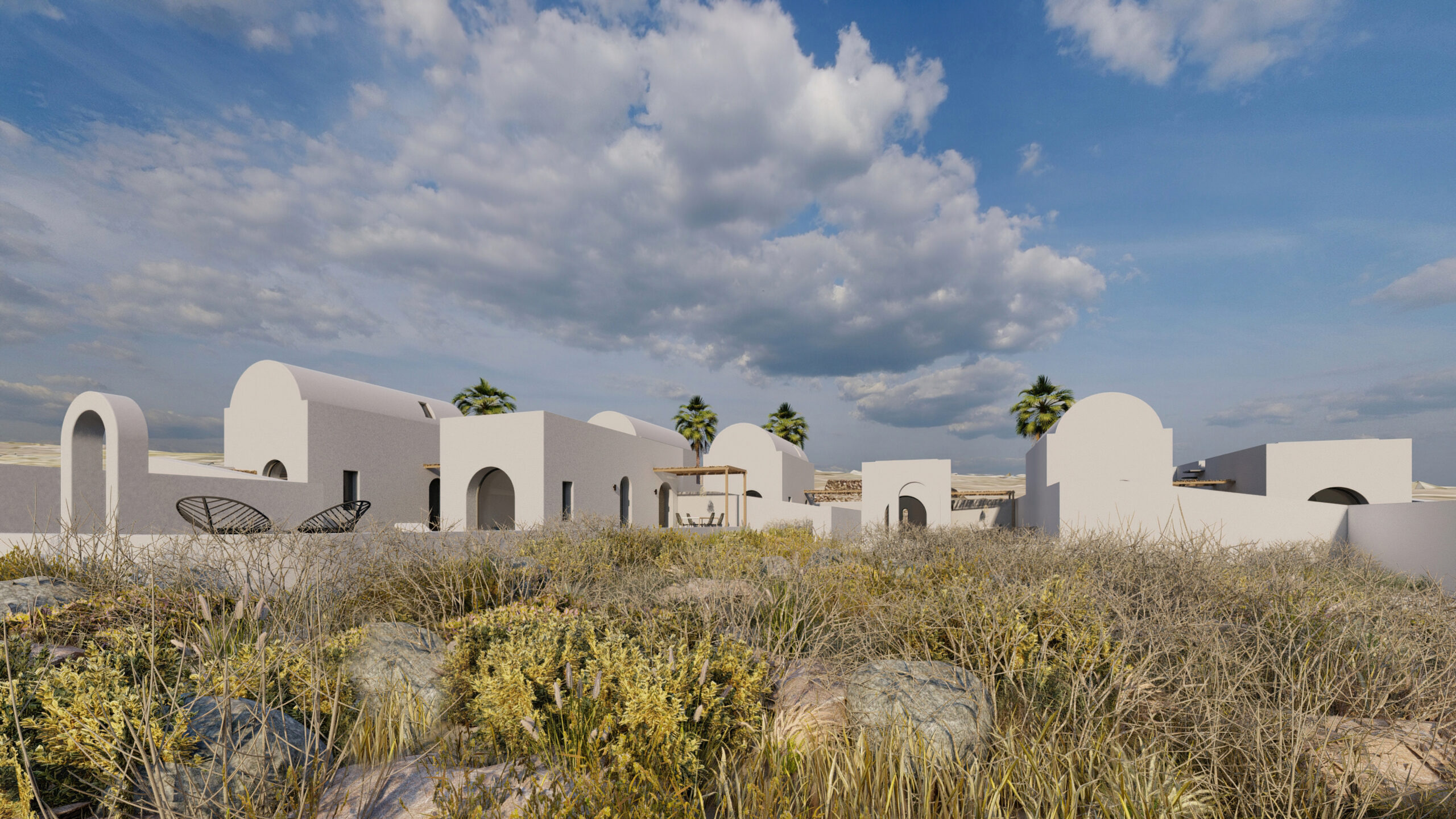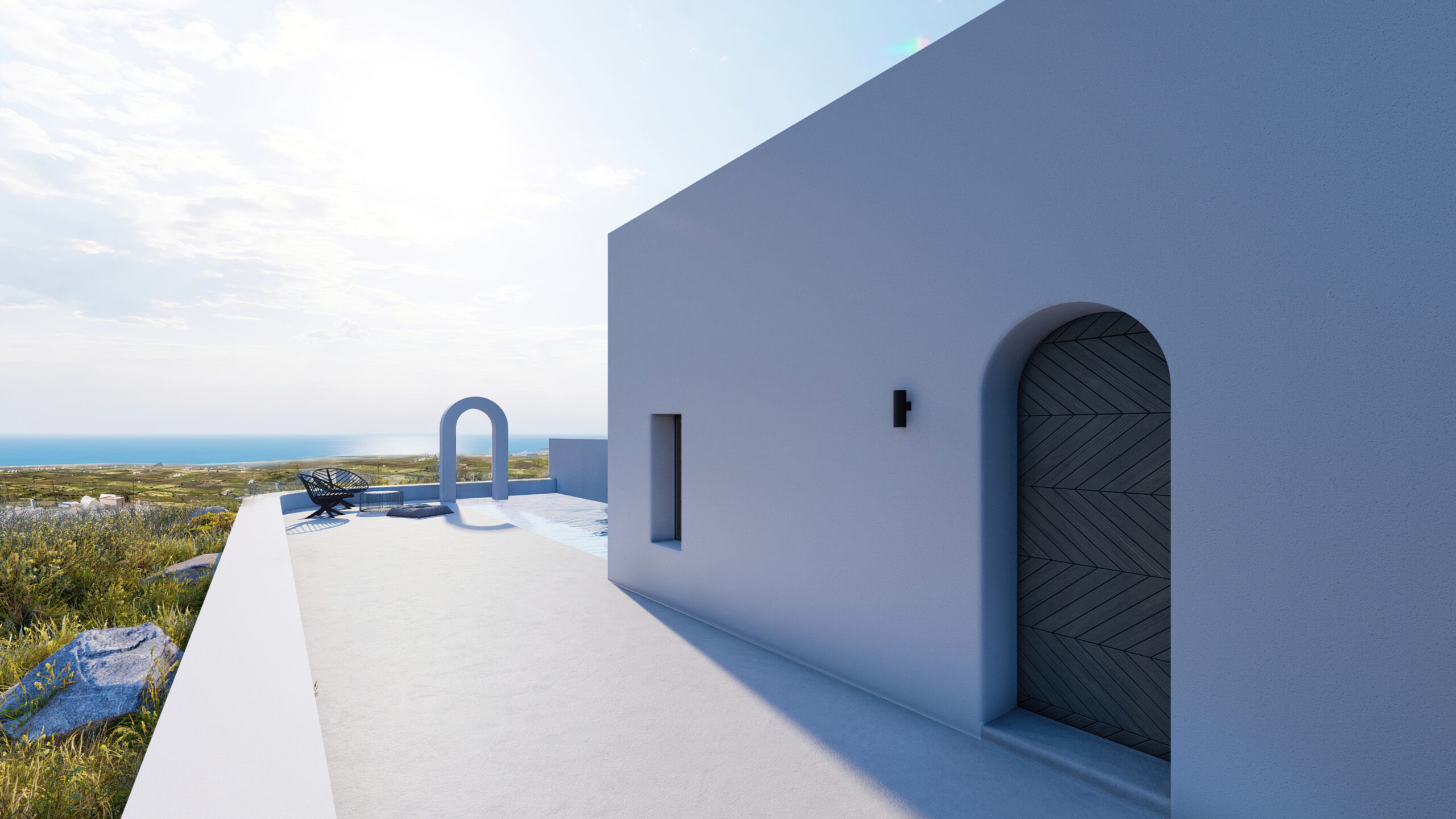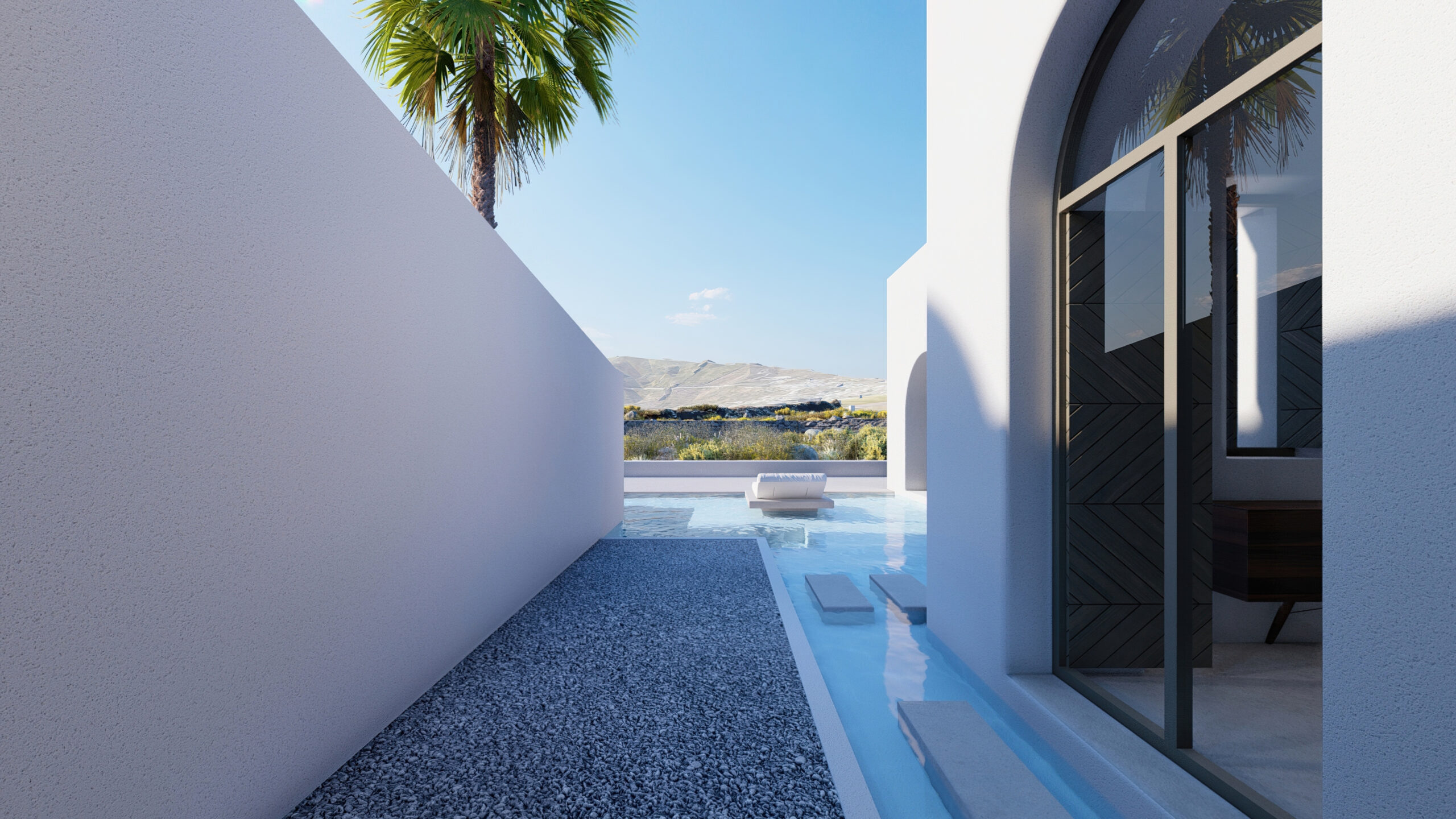 The monolithic structures feature arched ceiling and clean lines, indicative of traditional Greek architecture. The exterior is made from local stone and covered with a natural plaster called kourasani. This material is made from processed Santorini volcanic ash and ceramic (a natural stone powder), both of which are known for their hydraulic properties. Kourasani is what most people associate with conventional Greek architecture—the off-white material was discovered in ancient Greece and works to reflect solar radiation, preventing homes from overheating.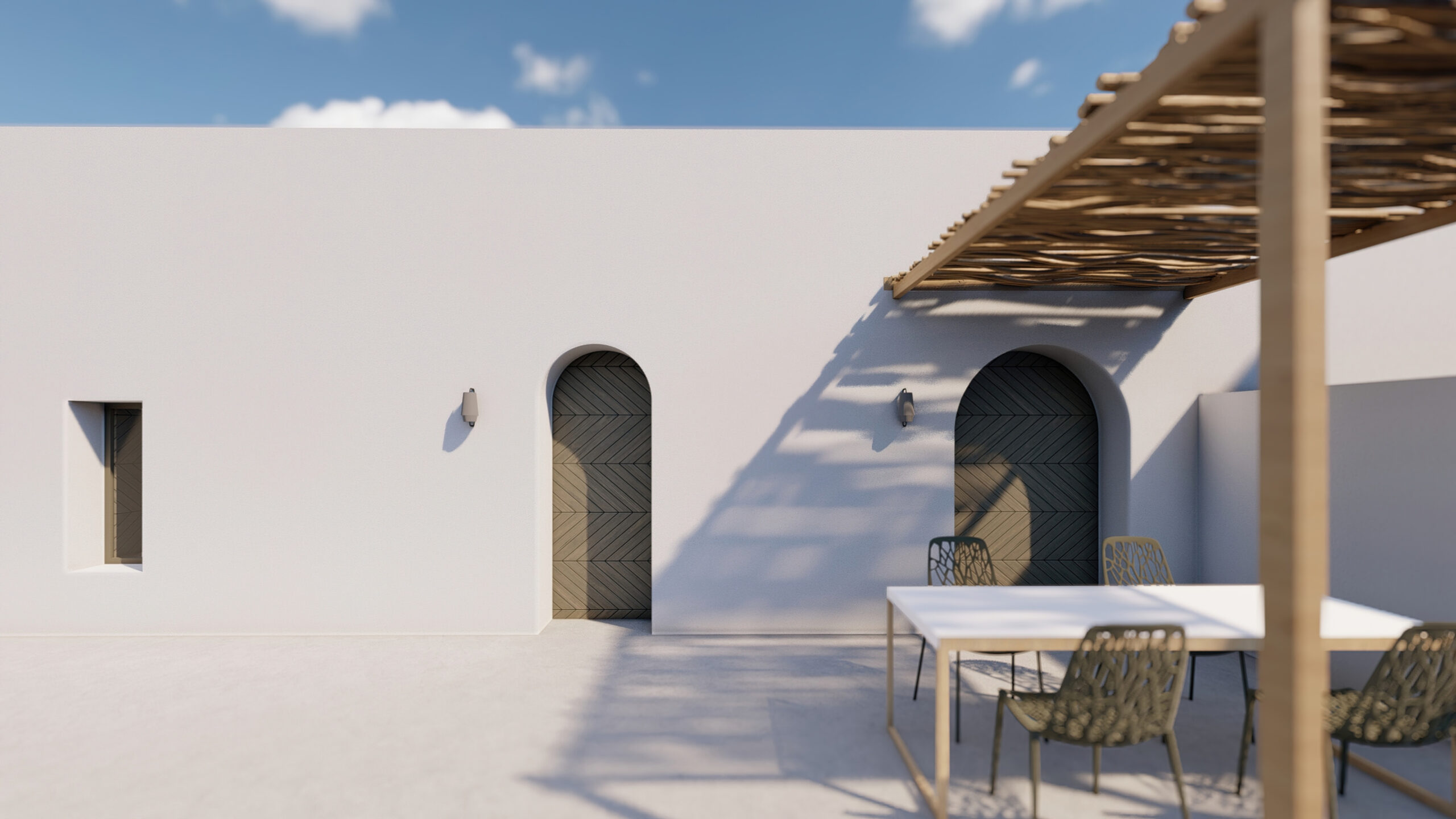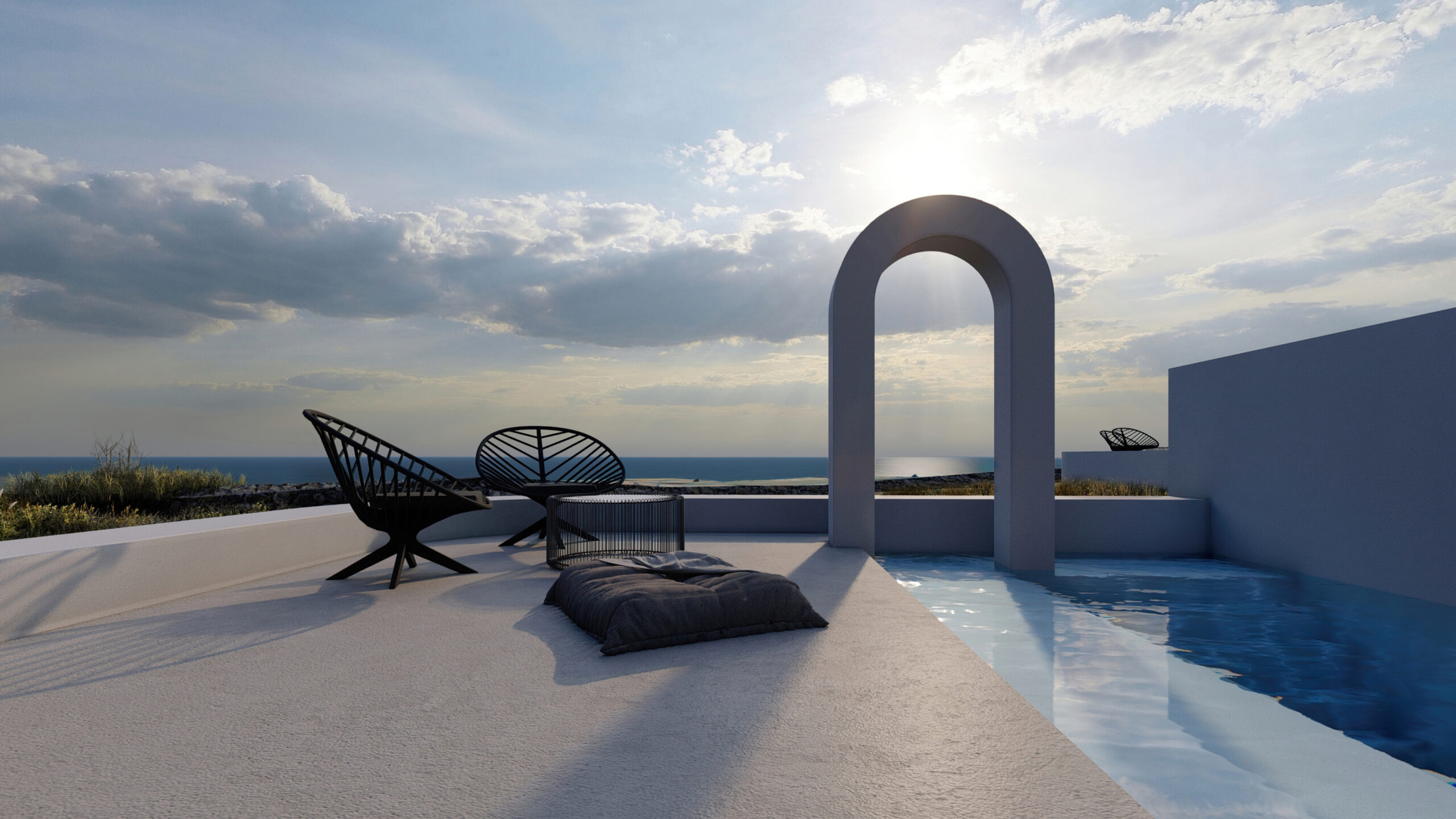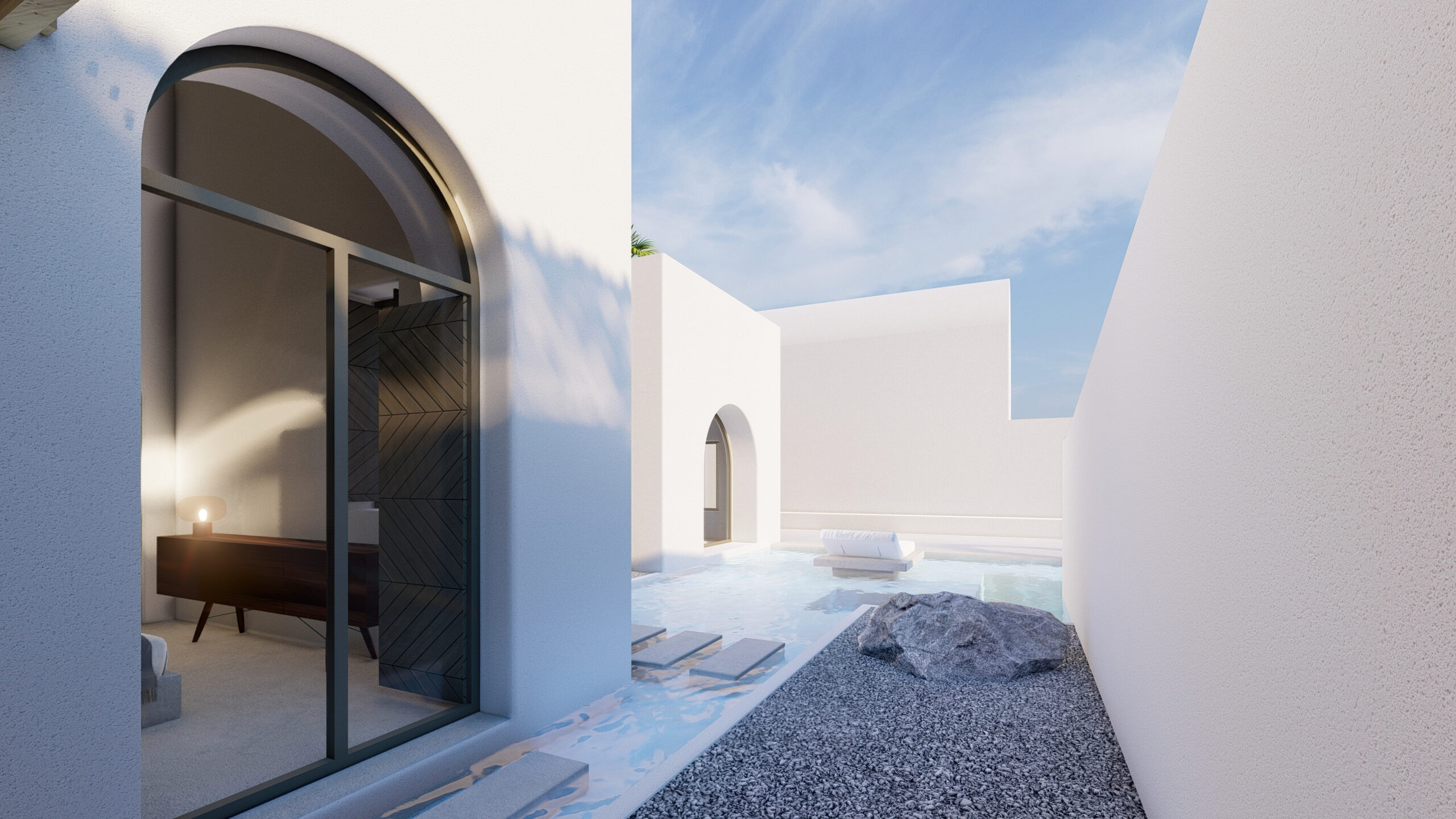 Because the residences are facing north, they are exposed to the strong northwest winds that dominate the area. One of the main design objectives was to protect the homes from these winds, and this was accomplished by dividing the main building volume into smaller ones, creating several outdoor spaces, all while welcoming in additional views of the surroundings.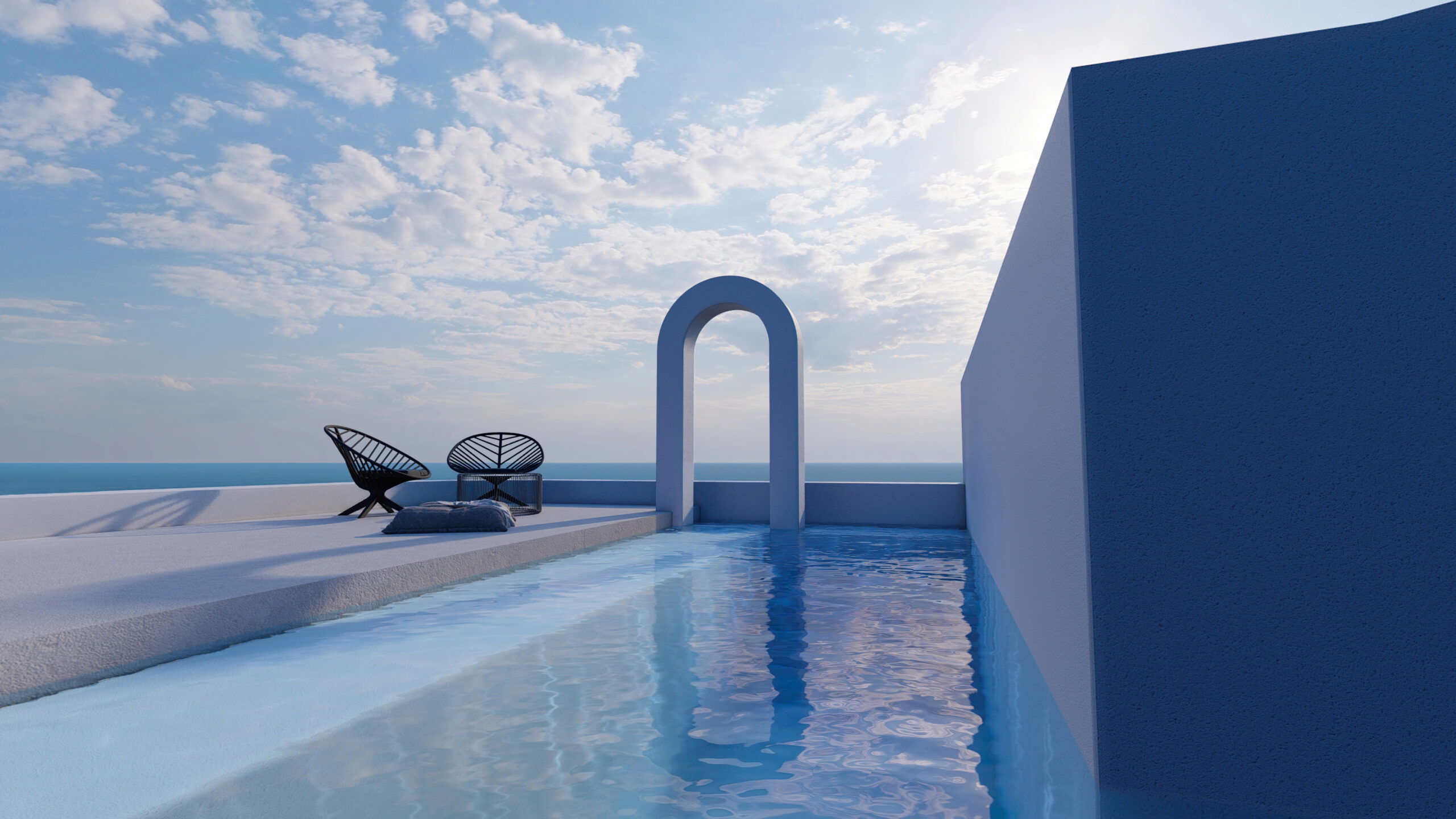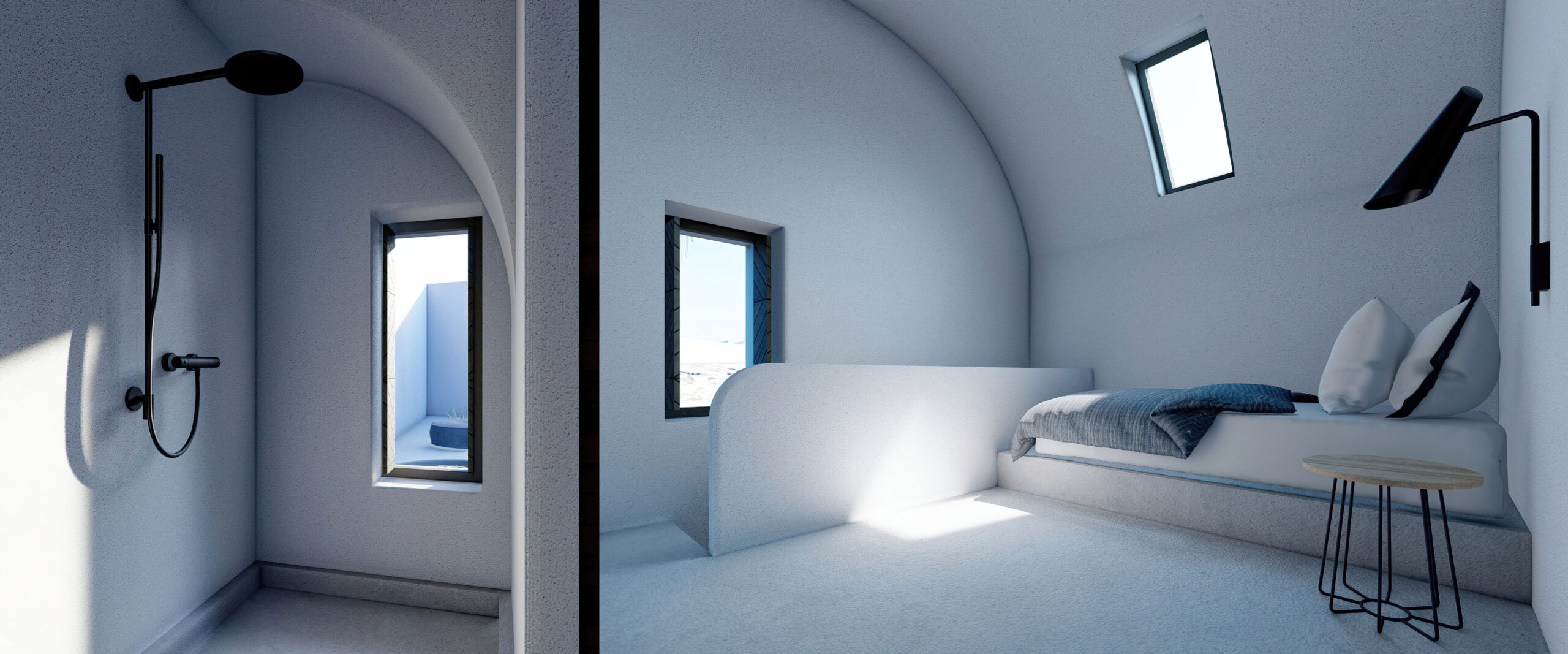 The cubical houses are equipped with private yards, swimming pools, and semi-open spaces to enjoy both the grounds and views of the Aegean Sea and Cycladic landscape. The living spaces consist of two main volumes, one with the living room and kitchen, the other with the master bedroom, a bathroom, and a secondary bedroom on the upper floor.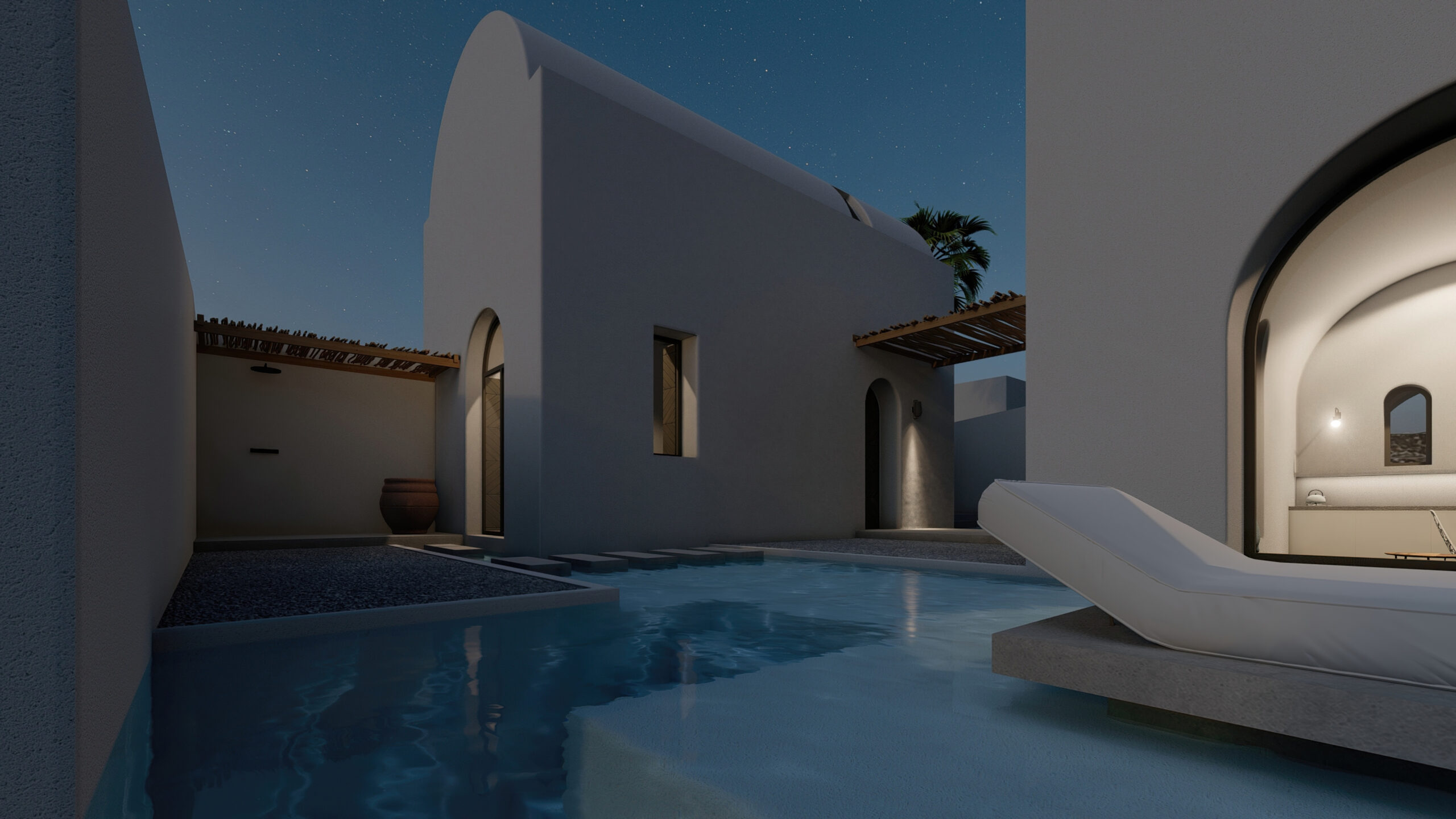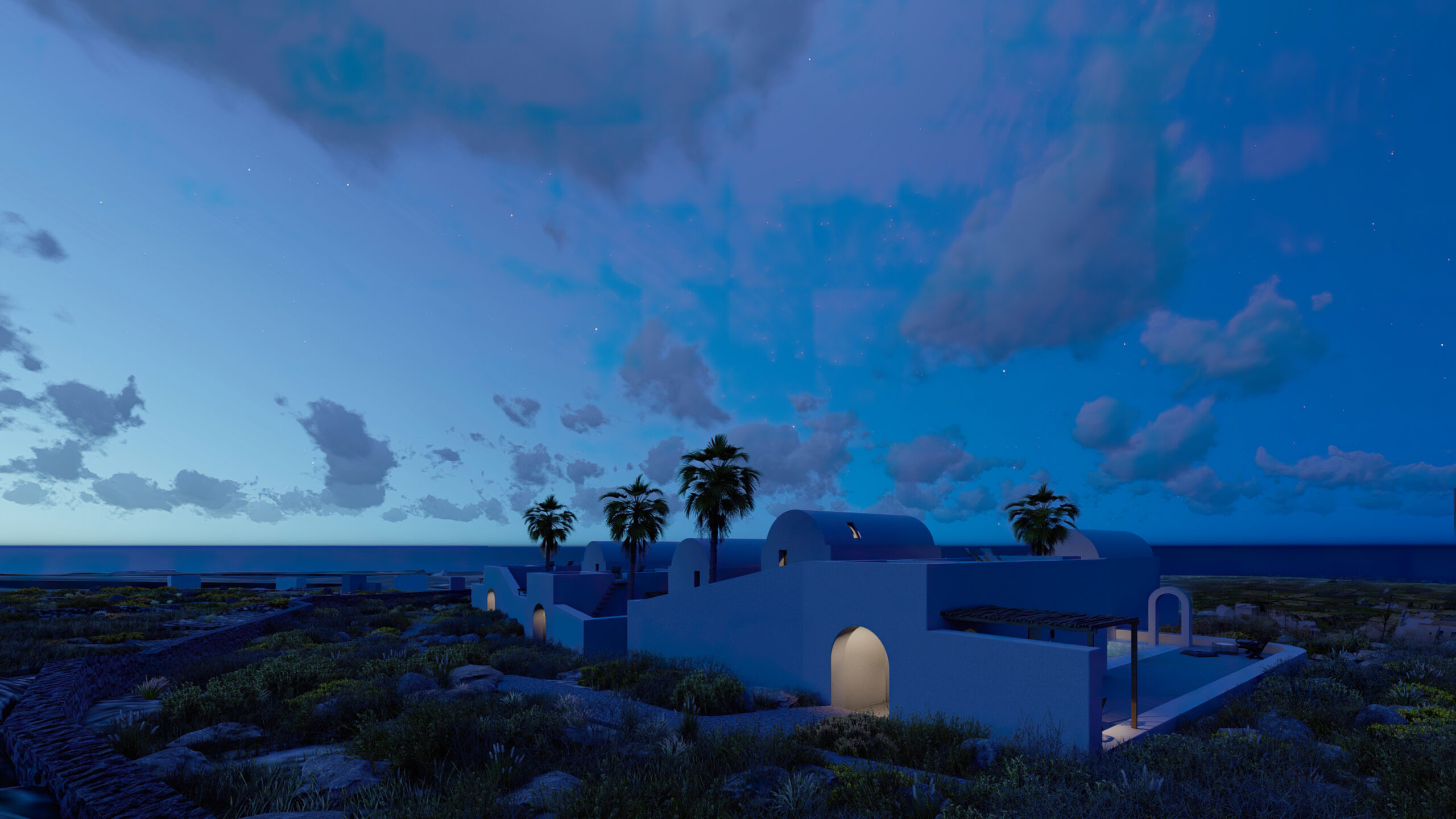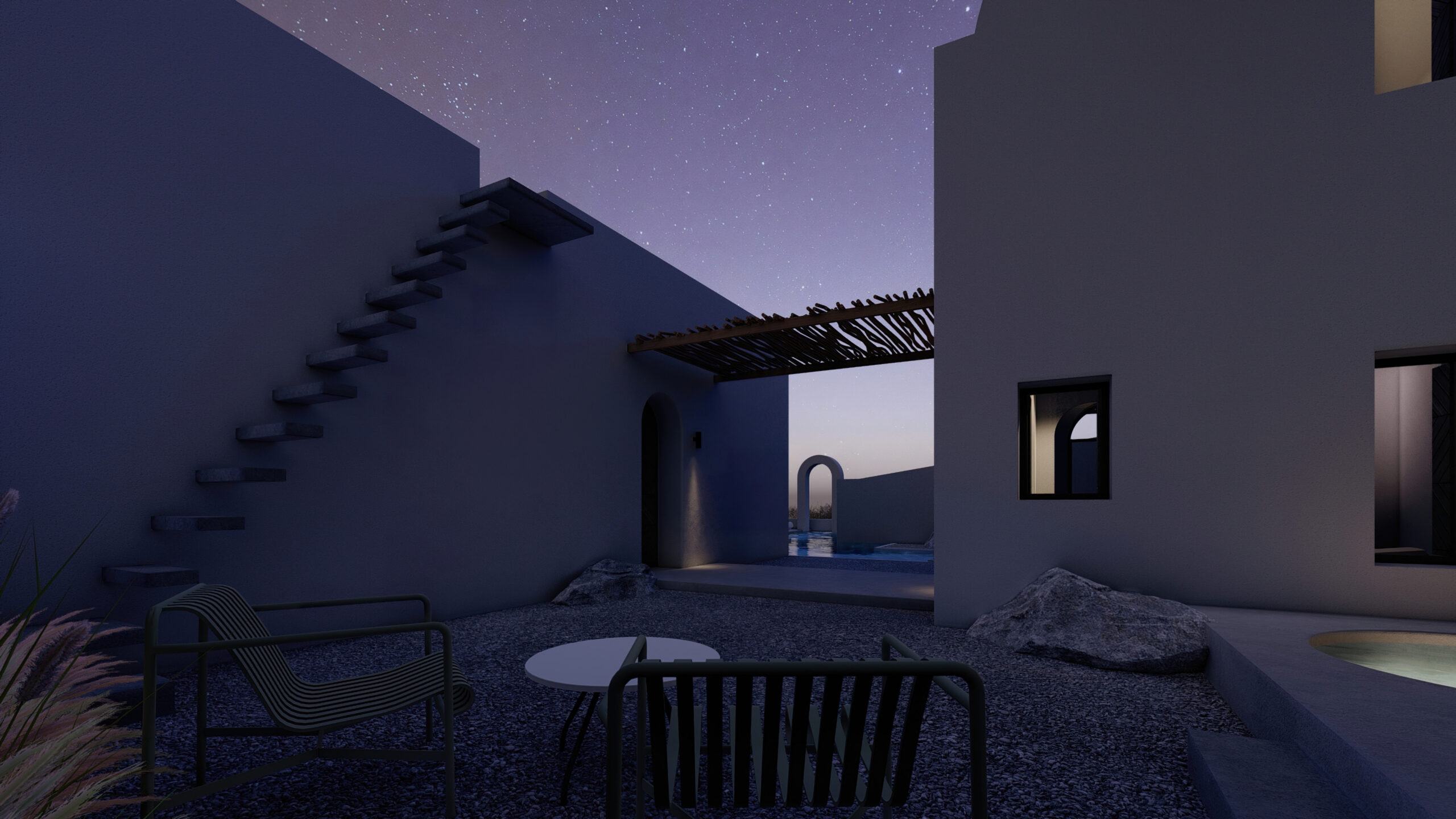 Minimal and modern, these homes are an oasis of serenity and design. Residents can enjoy the utmost privacy, all while taking in the breathtaking views—basking in the wonder of Santorini.