Design Space: Hyatt Centric by Ivy Studio
A new hotel renovation with nods to the building's railway past.
Gare Viger in Old Montreal opened in 1898 as a hotel and train station for the Canadian Pacific Railway. Now, the iconic building is undergoing redevelopment that will transform it into office and residential spaces as well as the home of the new Hyatt Centric Ville-Marie Hotel. Ivy Studio, a local firm known for its colourful but clean lines and custom elements, has designed the hotel's communal areas to evoke old-world hotel glamour while reflecting Montreal's thriving contemporary art and design scene.
In the lobby of Hyatt Centric, grand archways made from polished bronze laminate in a gridded pattern overhead are inspired by the curve of railway bridges, the shiny surfaces reflecting the light like the steel of old trains, while pairs of round wall sconces are reminiscent of train signal lights. A central pathway of cream terrazzo tiles, mirrored in the cream strip of ceiling overhead, leads guests to the two reception counters, matching monolithic stones in grey abutted by lower white-marble ledges with burgundy veining. A minimalist red oval chandelier hangs overhead, spanning both plinths.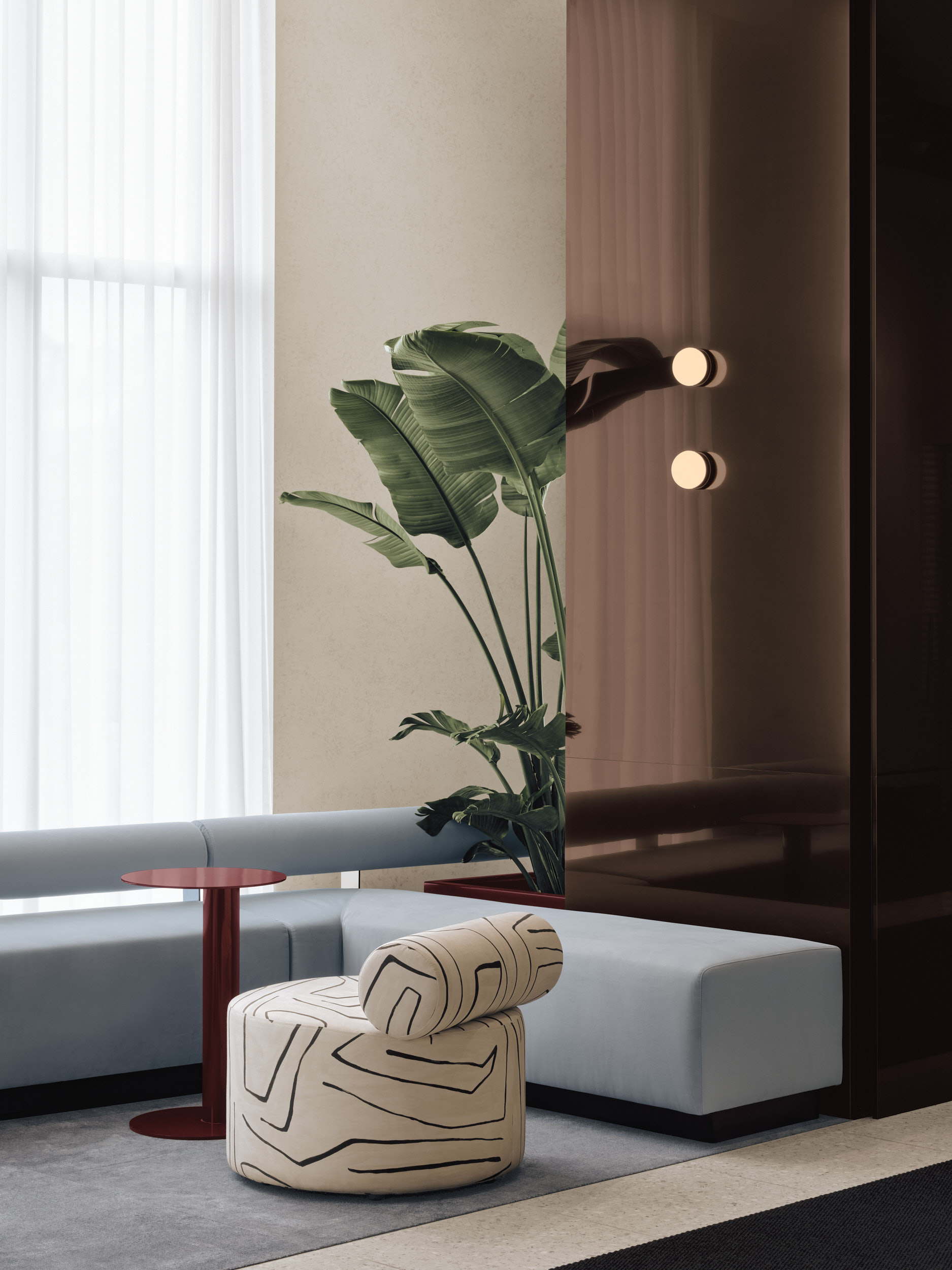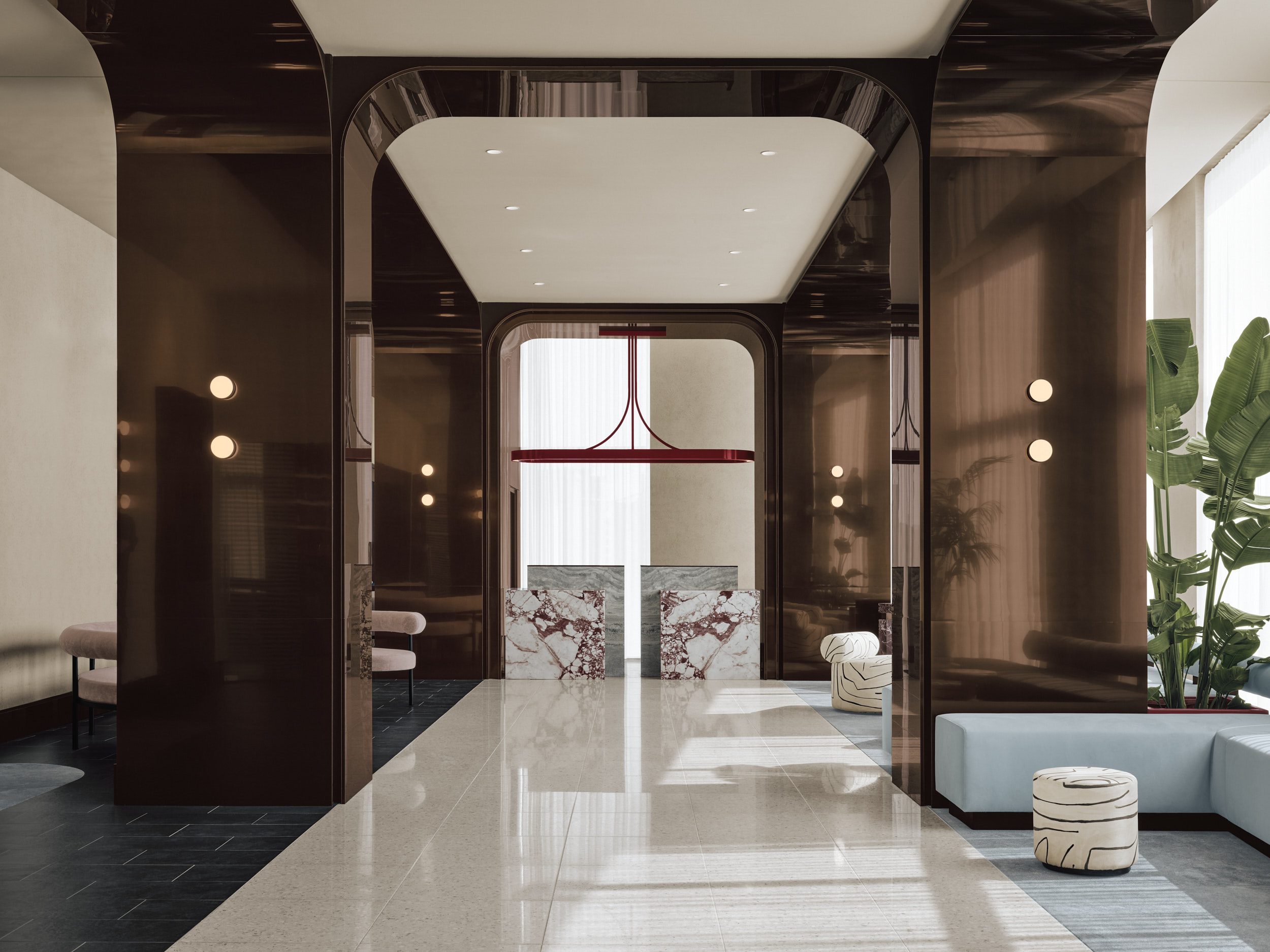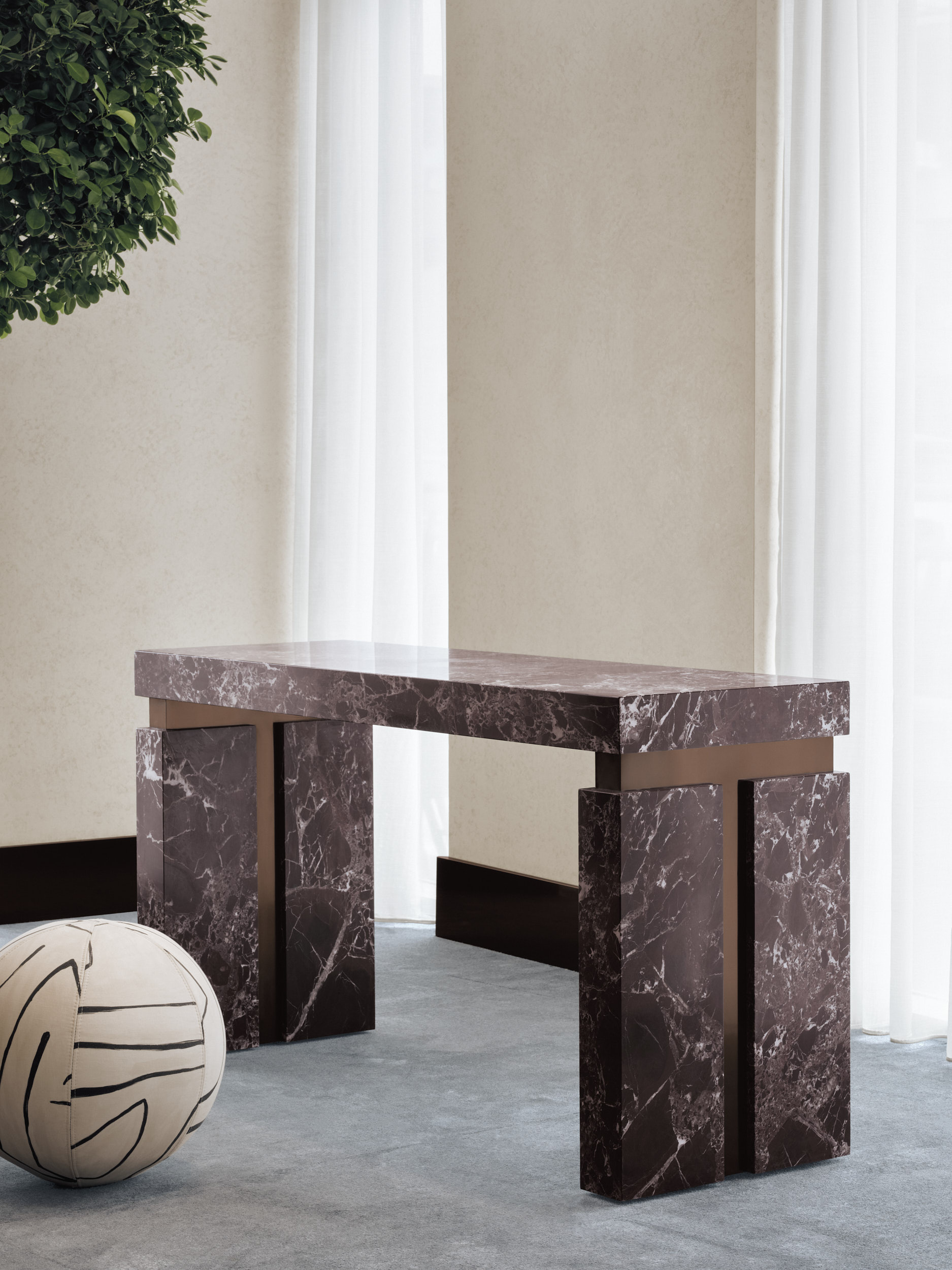 On each side of the grand hallway, seating areas are distinguished either by pale-blue carpeting or black-slate tiles. Beneath tall windows treated with airy gauze curtains, the softer carpeted side has a sky-blue velvet banquette, while the opposite side has more intimate wall nooks clad in dark rosewood veneer with a table area to work in.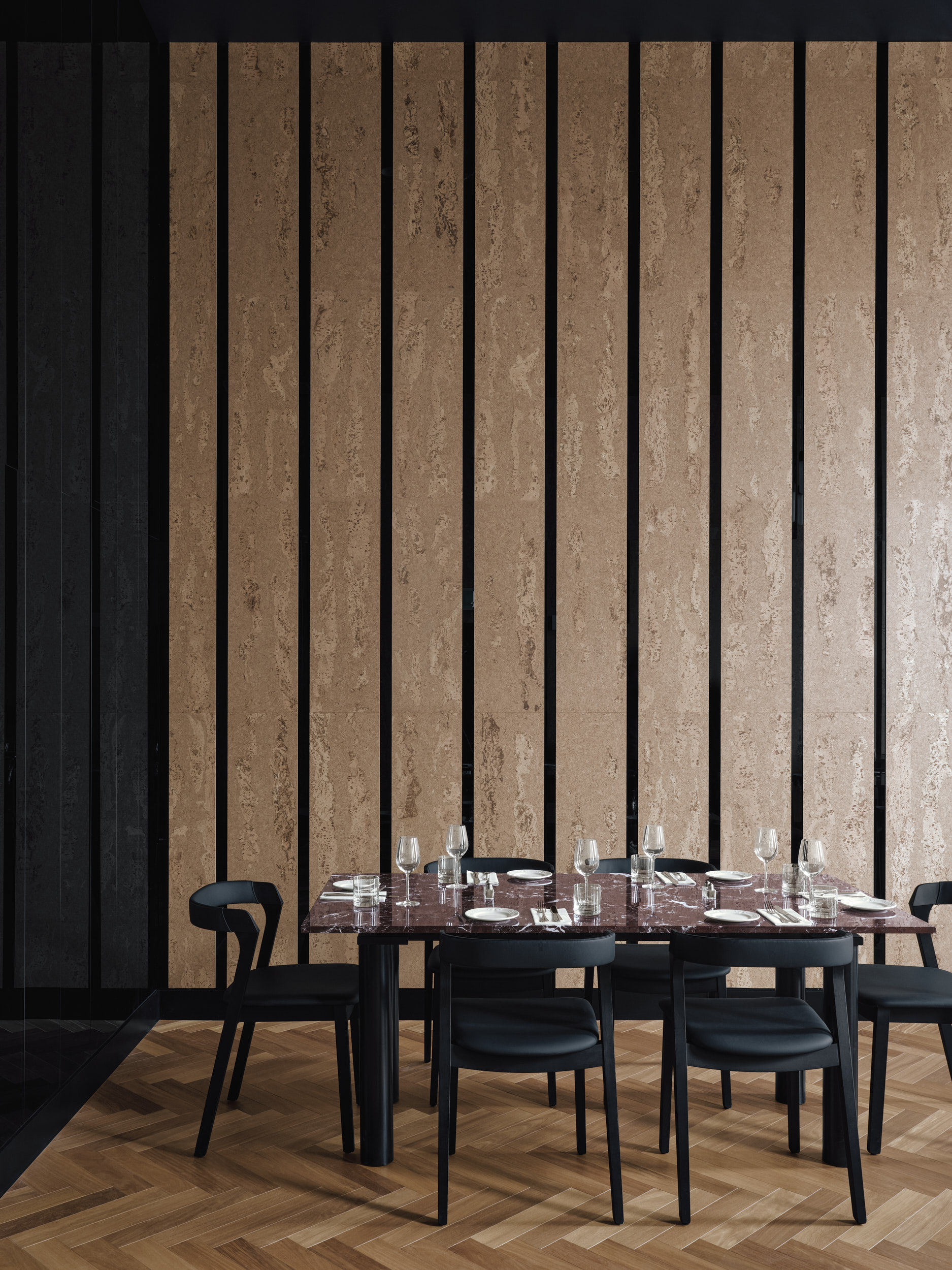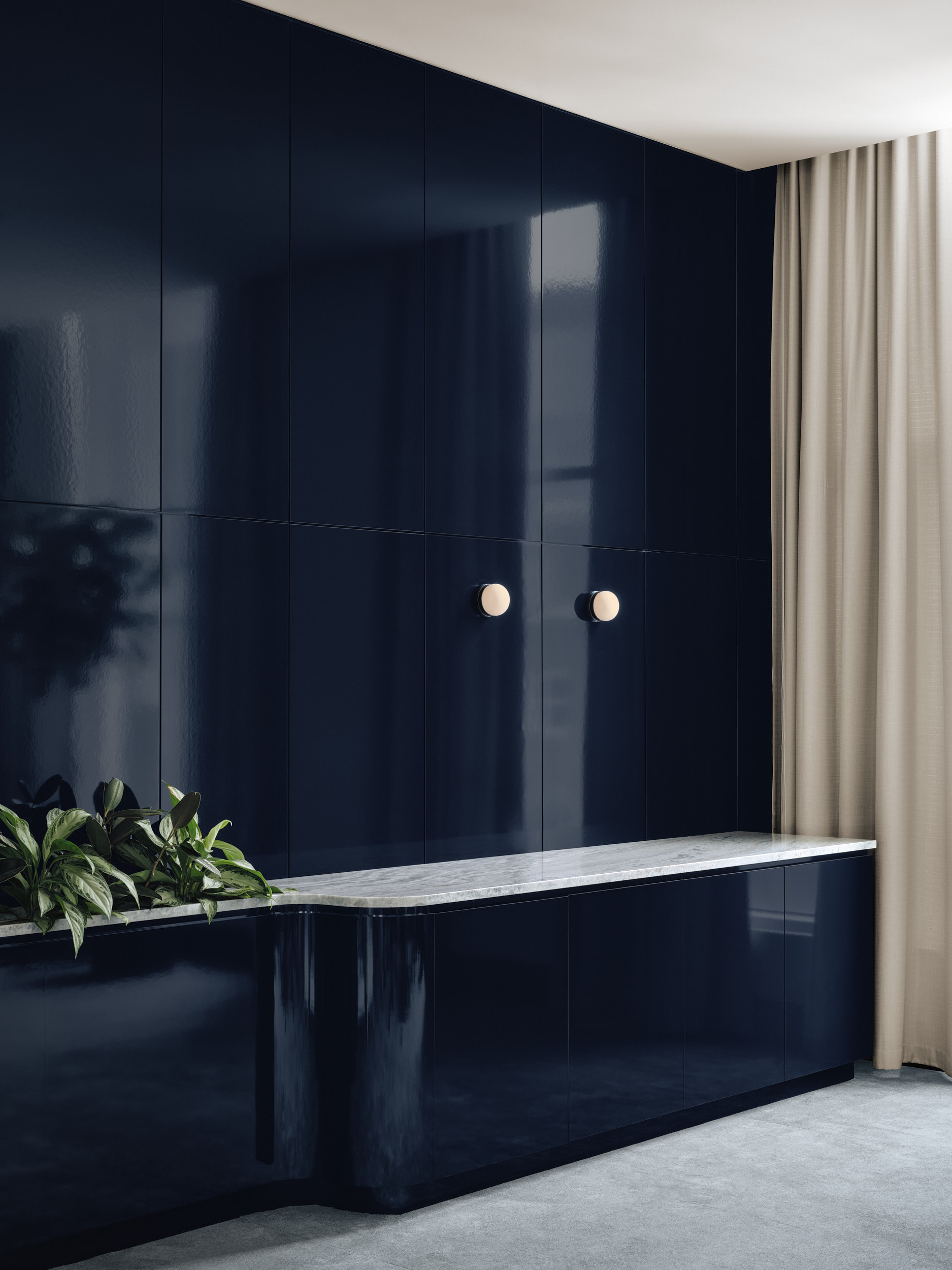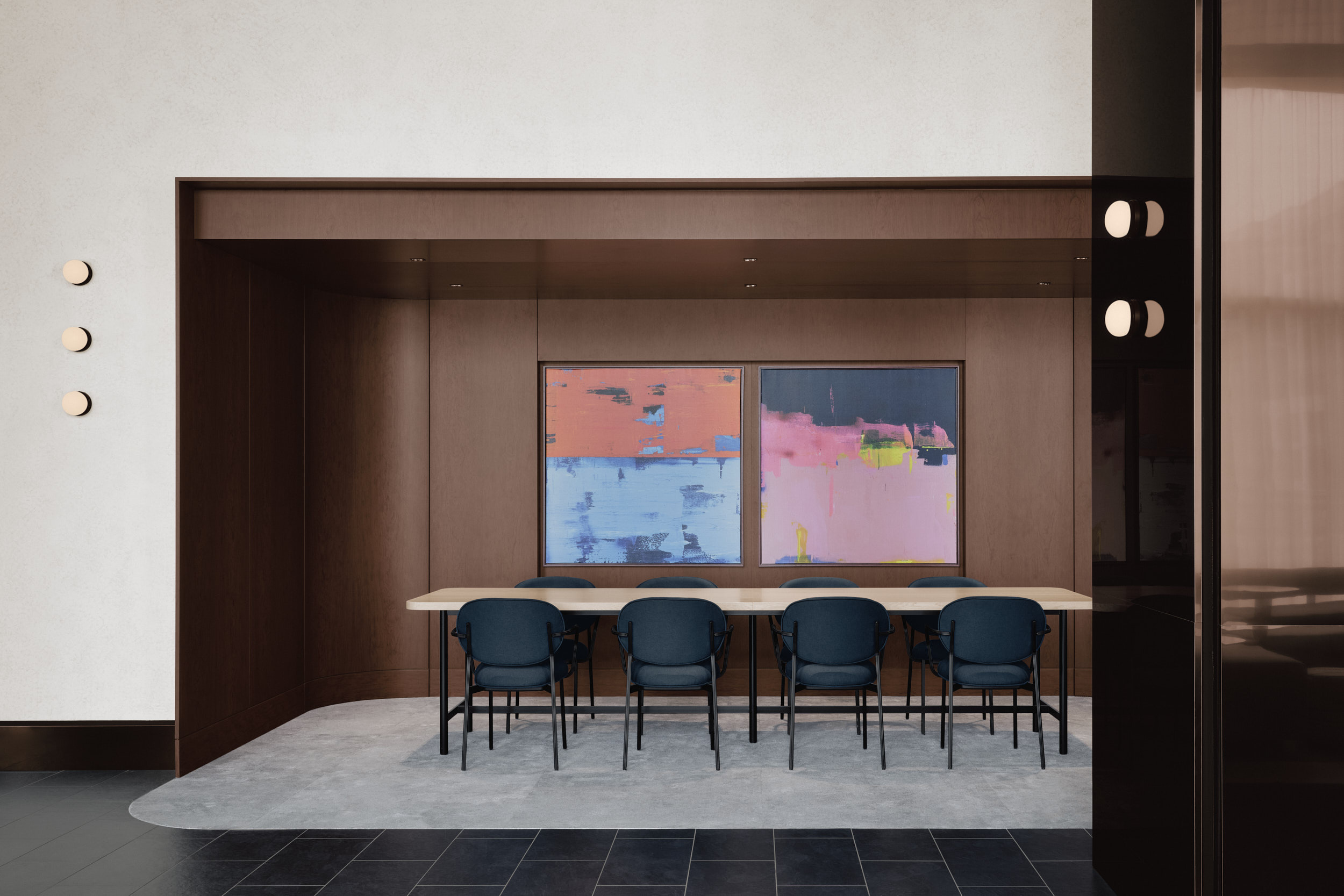 Ivy Studio's renovation also included the washrooms and meeting rooms, with materials and a colour palette that match the lobby. For the private dining room, off the restaurant next door, Ivy opted for a different but complementary feel. A smoked-mirror wall plays with the light from the opposite windows, while the remaining walls are panelled with natural cork. Matching red-marble tables are surrounded by curved black wood-and-leather chairs for a different take on a moody dining room.
Photography by  Alex Lesage.