Inside the 1818 Collective
The Hamptons boutique for designers and the design curious.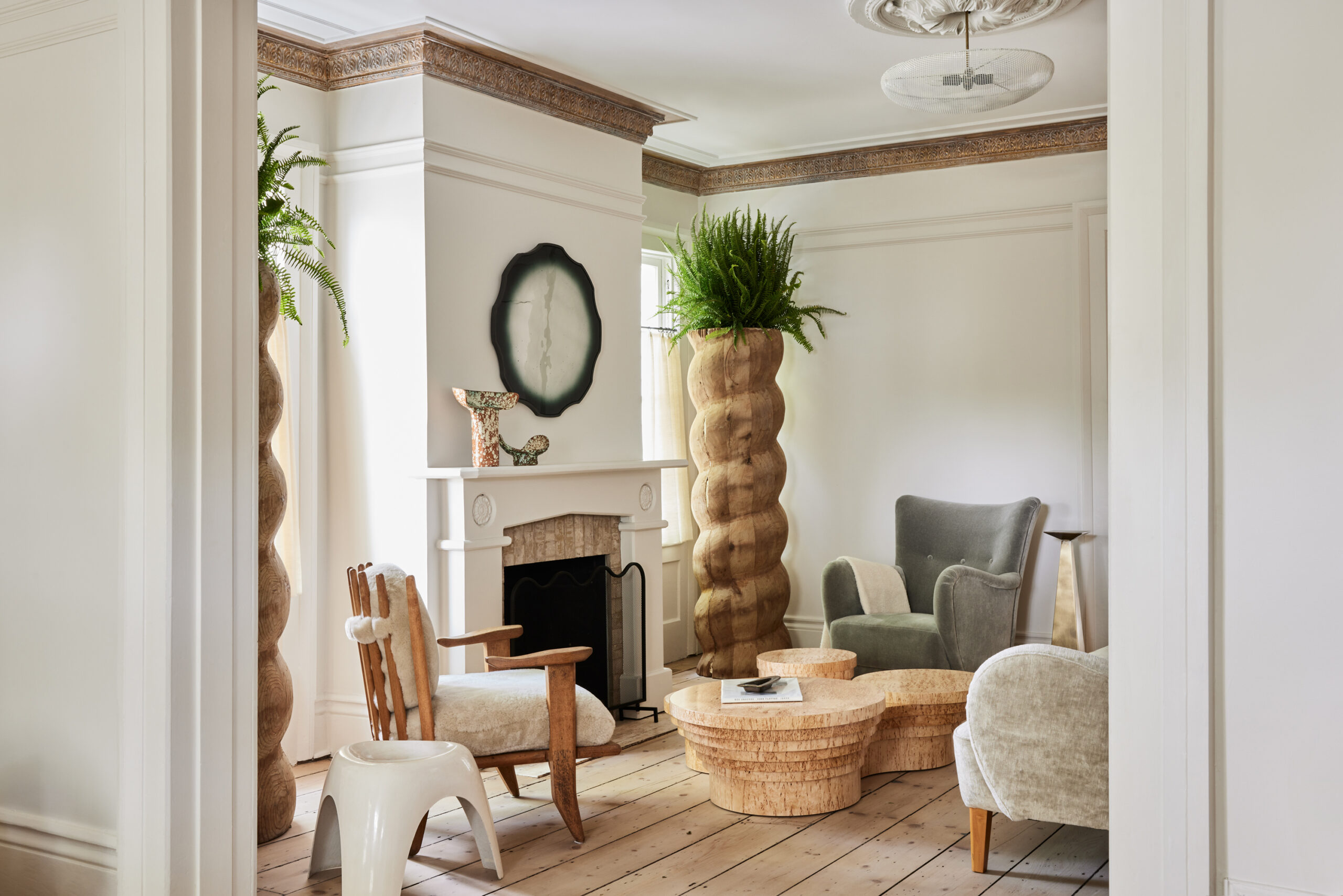 The 1818 Collective takes a multifaceted approach to business. Tucked cozily behind tall trees and an ivy-covered picket fence, the white-shuttered Hamptons house serves as part homeware shop, part gathering space for design enthusiasts, and part home base for its interior design practice. The picturesque 1800s Greek revival house in New York's historic artist community Sag Harbor is the brainchild of designers Kristin Fine and Analisse Taft-Gersten, founders of Fine Concepts and ALT for Living, respectively.
The two united their decades of design experience and distinctive tastes to found the 1818 Collective last summer. "We wanted to put ourselves out of our comfort zone and try something new," Fine says. "Creating a partnership from the ground up as two experienced women has been incredibly interesting, creative, and rewarding."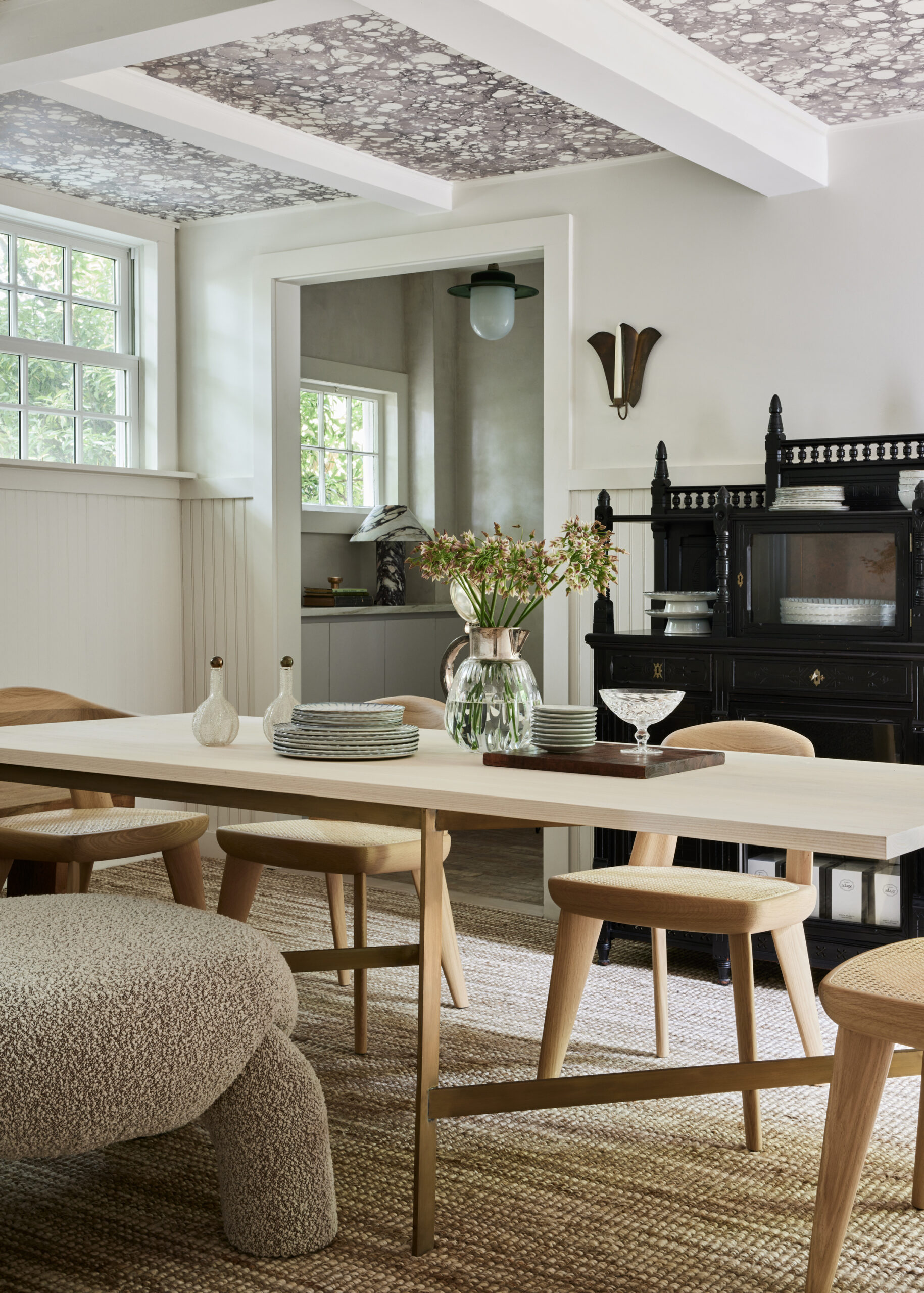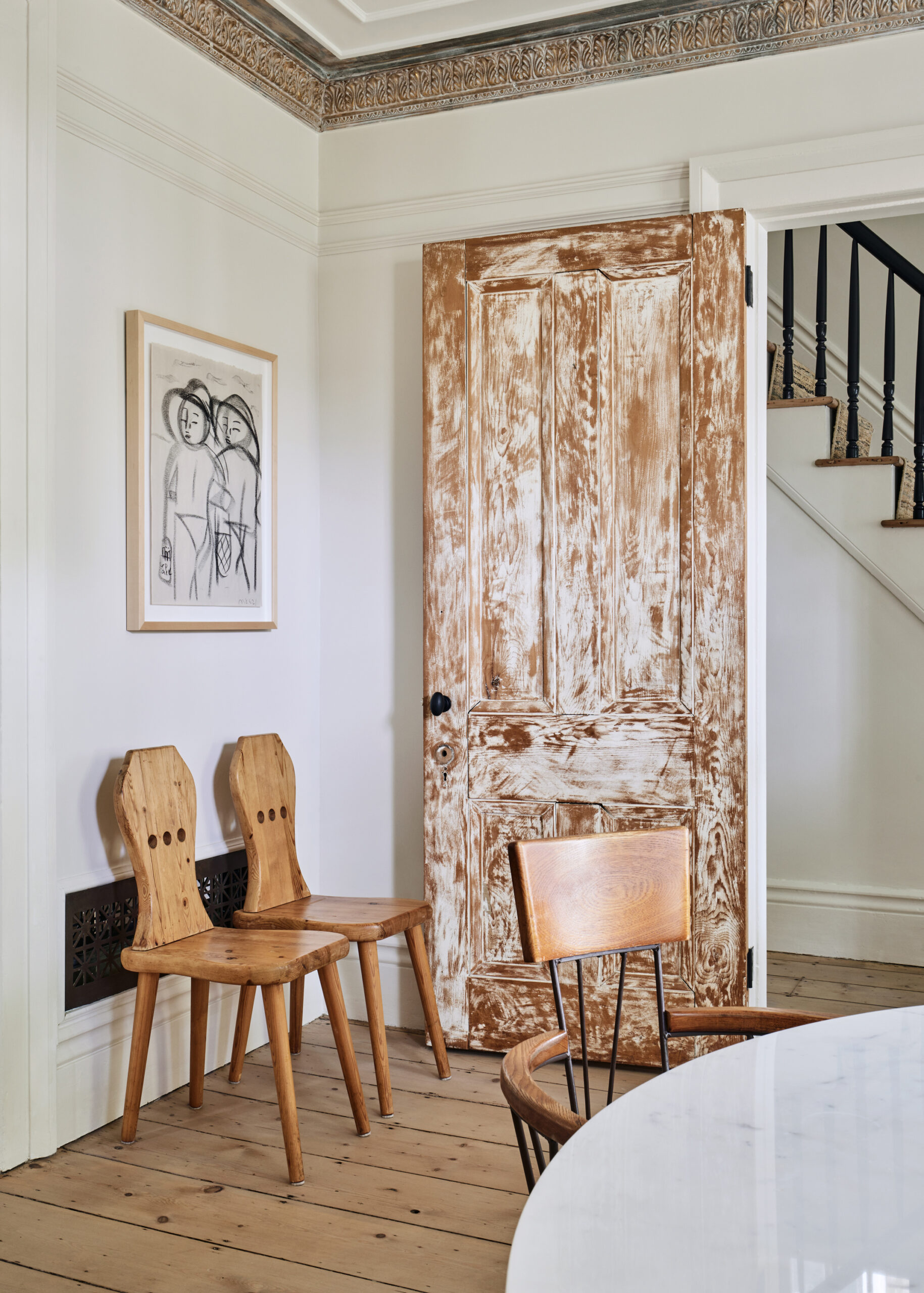 Balancing their differing styles has created more layered and interesting designs for both their interiors and the shop's collection, which includes hard-to-find vintage and contemporary furnishings, art, and textiles. "I have a more masculine and symmetrical way of design, and Kristin has more of an organic approach," Taft-Gersten explains. "I think as two very strong women, we really complement the masculine and feminine in each other, and it comes out in our design. Our design is powerful but has a softness to it." Fine adds, "We bring professional and personal experience, as well as two distinct creative points of view, and then double it."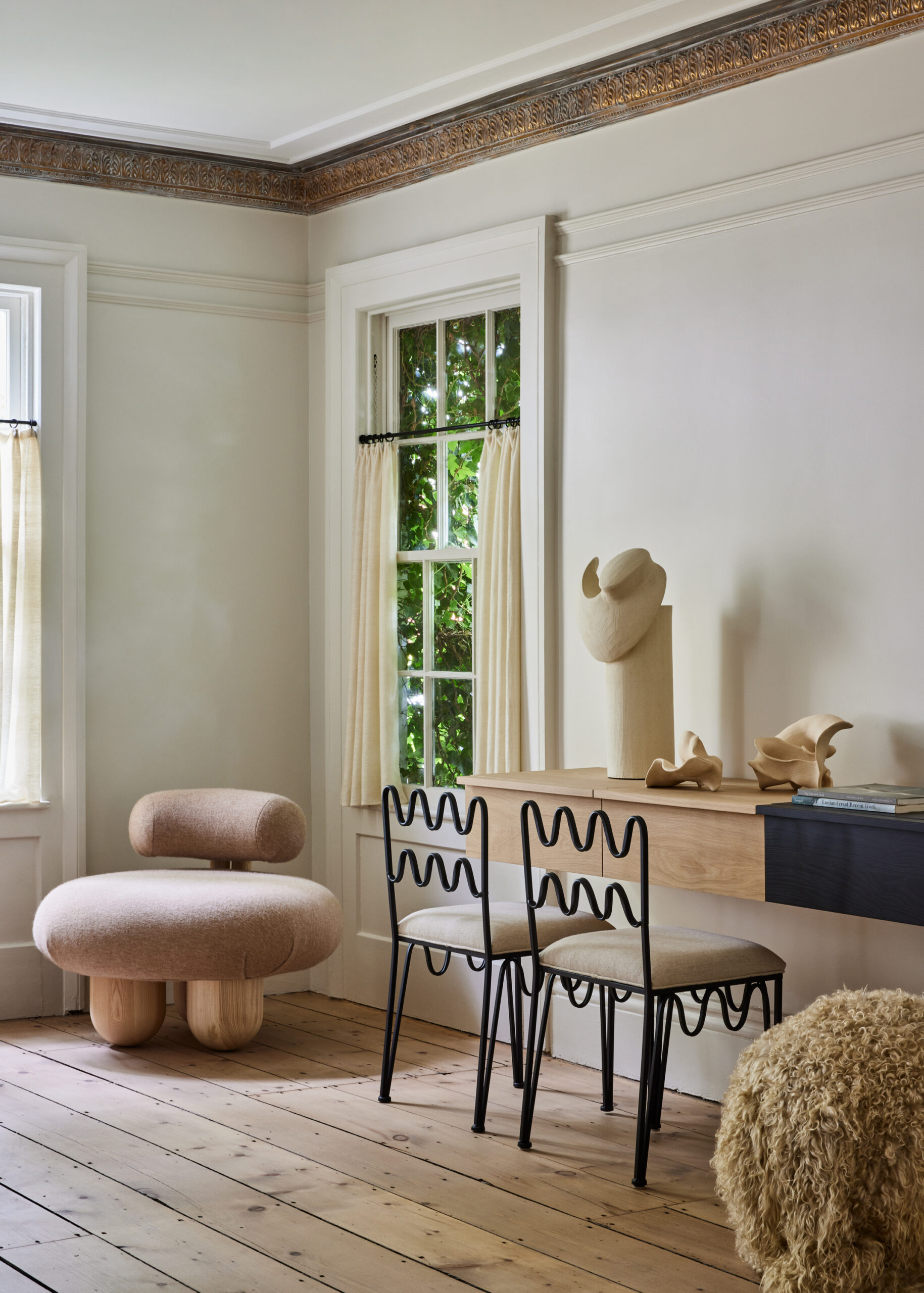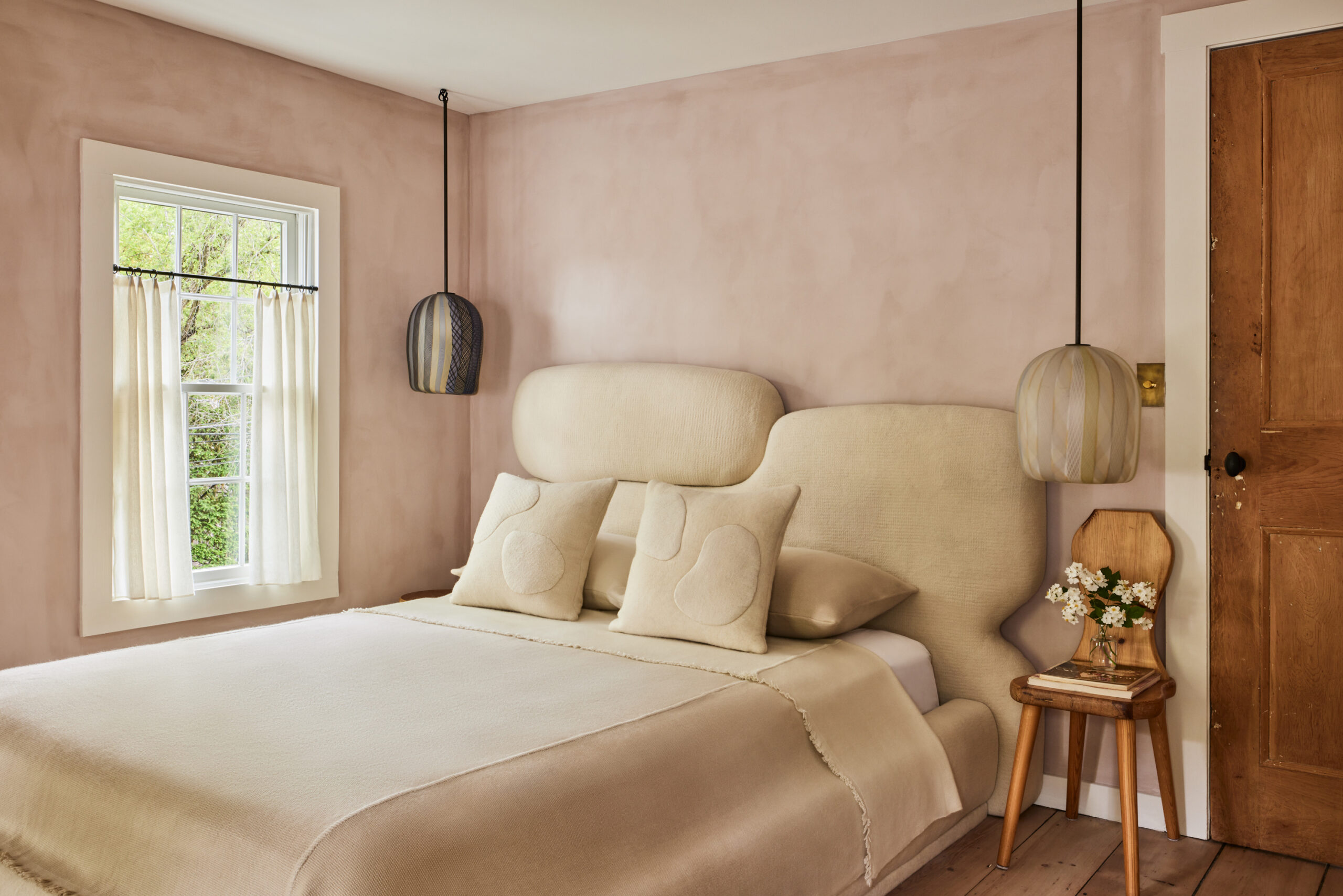 The 1818 Collective's pieces are impressive and varied, with handmade ceramics (modernist ivory clay sconces by Olivia Cognet), timeless seating (Rachel Donath's Cono Chair, with cone-shaped legs and a wicker seat), rare antiques ( a striking ebonized cabinet), and pieces of art (paintings by Swiss abstract painter Paul Franck). Its roster includes Brooklyn-based lighting studio In Common With, stylish hardware maker Blanche Jelly, and Connecticut pottery studio Dumais Made. Many of the items are sourced on Fine and Taft-Gersten's frequent trips to Europe, as well as from the makers they represent in the U.S. and Australia. Fine notes they are "constantly on the hunt for new talents all over the world."

Going beyond a typical boutique, the 1818 Collective pledges to be a gathering place for "designers and the design curious," hosting events and workshops and igniting creativity for anyone interested in stopping by. "It is a way to find inspiration and encourage discovery but also a place to allow a community to spring up, to meet and inspire other creatives, and hopefully to bring new collaborations to life," Fine says.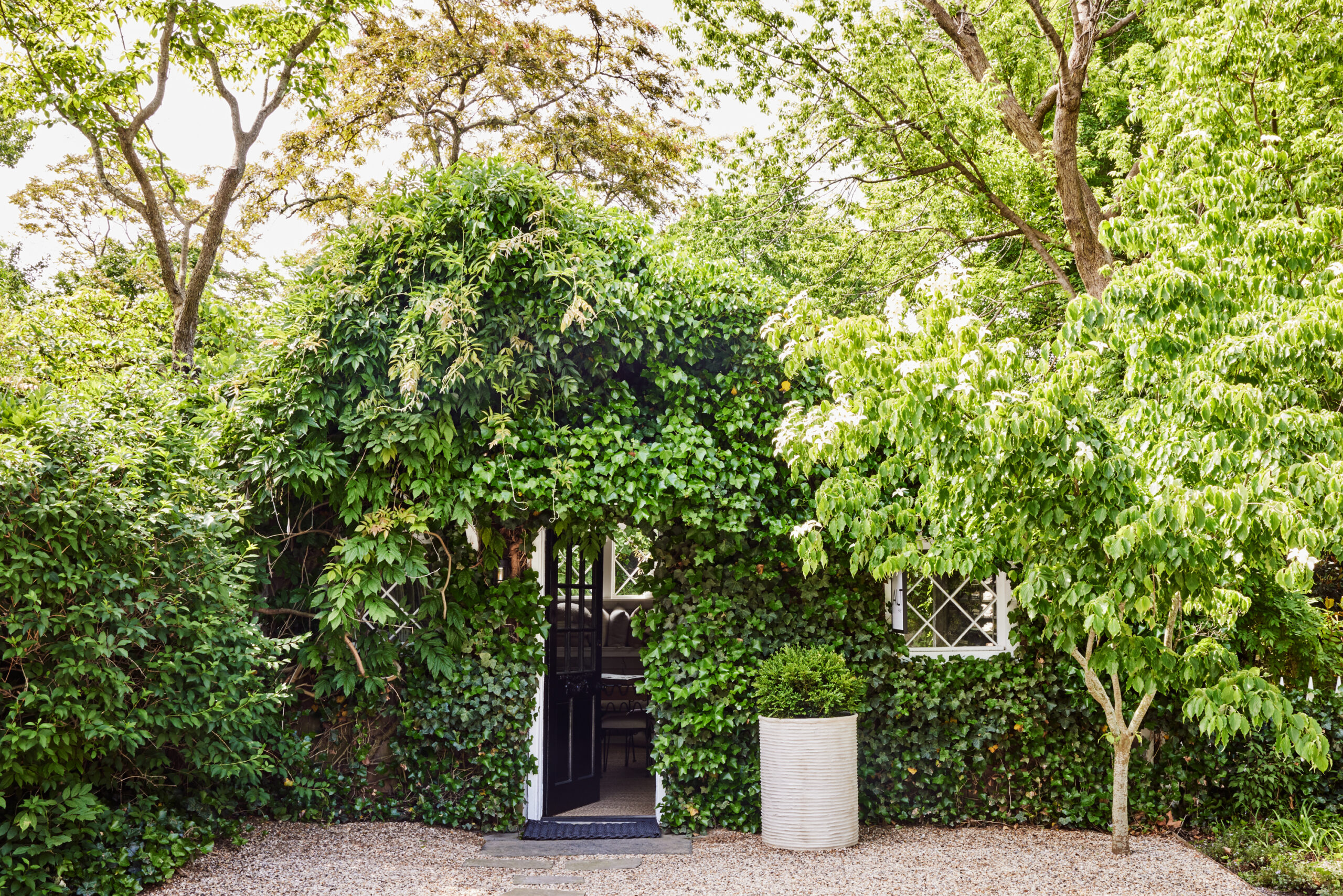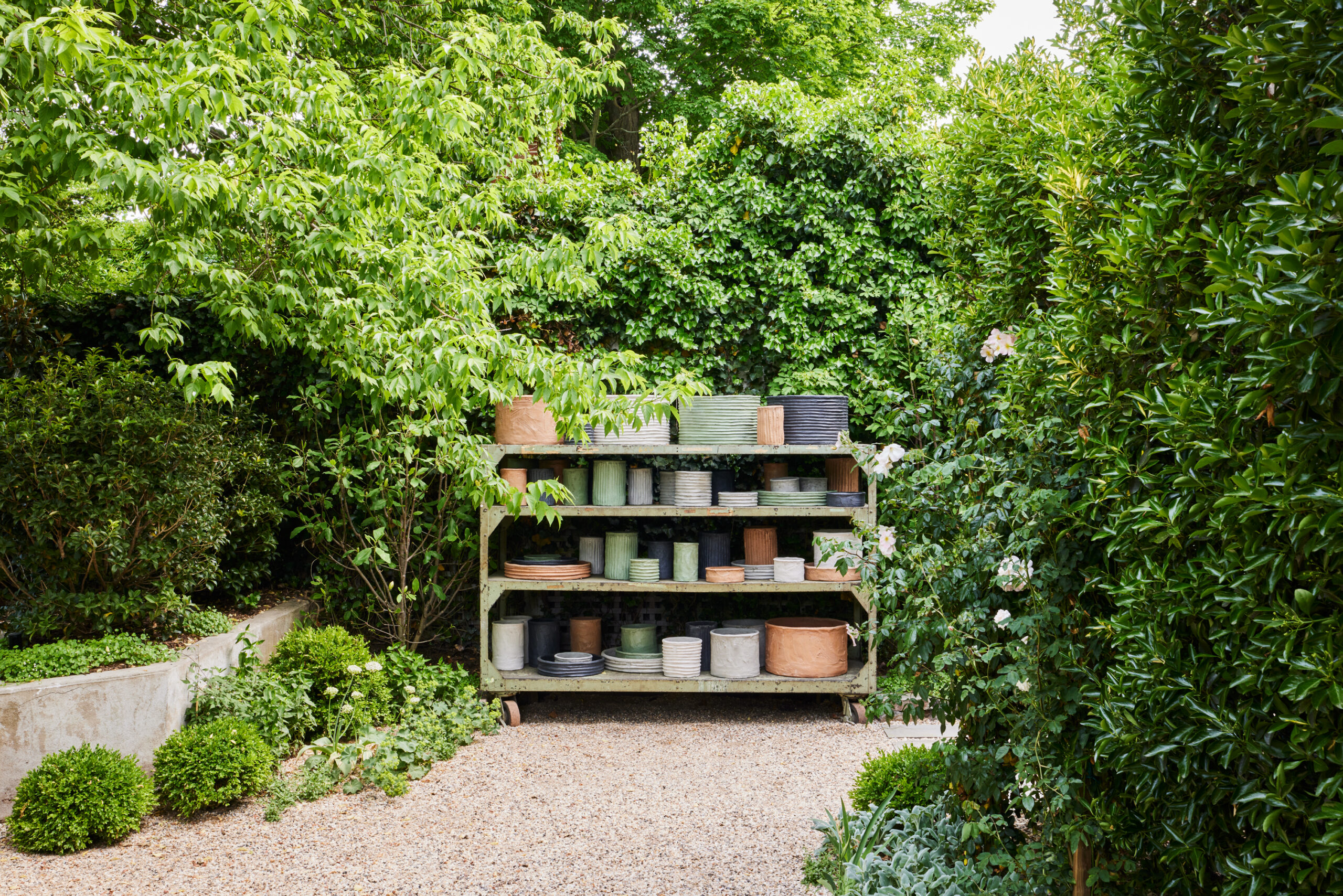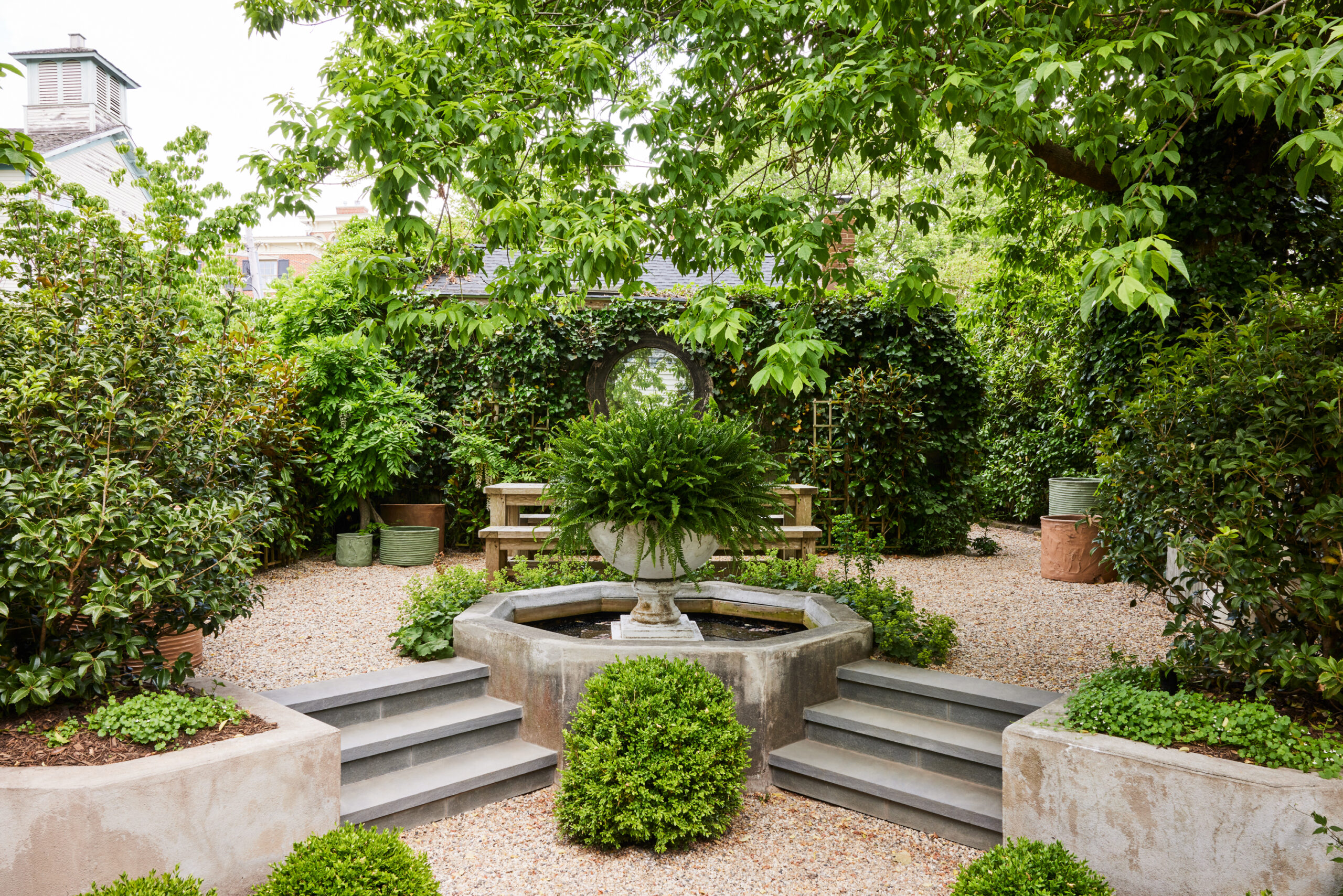 The two designers are committed to continued growth for the collective. "Our objective is to revitalize and reinstall the space several times a year and make it a place for special gatherings, artisans workshops, meet-the-maker events, book signings, et cetera," Fine says. "We want to remain dynamic and keep everyone curious."
Visit the 1818 Collective at 43 Madison Street, Sag Harbor, New York.

Photography by Nicole Franzen.