Recipe: Mami Chicken Noodle Soup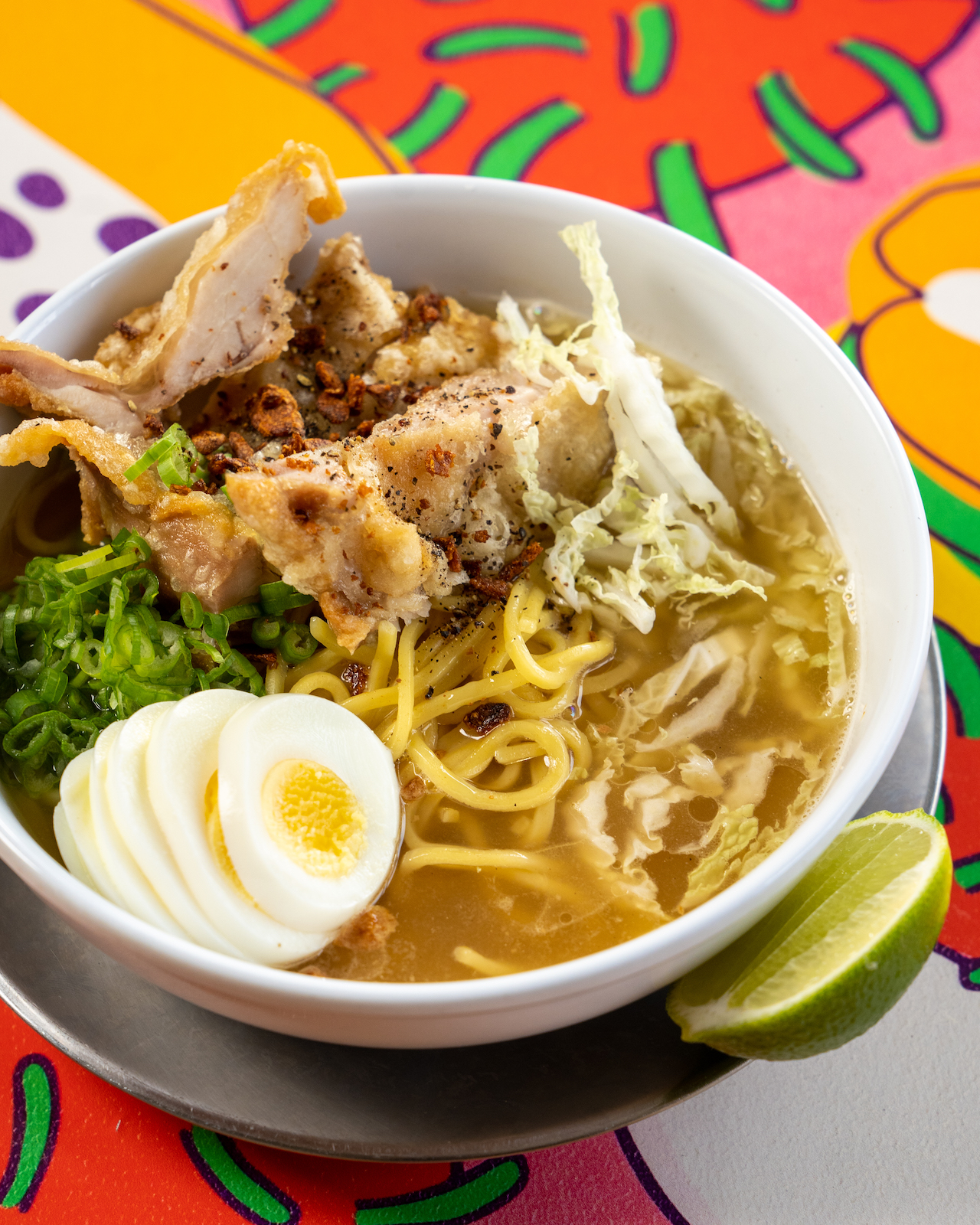 A Southeast Asian twist on a North American winter classic, this comforting restorative soup is perfect for the cold weather months and hunkering down at home.
Recipe by: Justin Cheung, chef and co-owner, Potluck Hawker Eatery
Serves 2
Ingredients
For the broth:
32 ounces chicken broth (preferably homemade)
4 ounces Squid Brand fish sauce or other favourite brand of your choice
Sea salt to taste
For the garlic oil:
5 ounces vegetable or canola oil
4–5 cloves garlic, crushed and minced
For the soup:
1 pound yellow oil noodle or other egg noodle (found at any Asian market)
1 teaspoon freshly ground black pepper
2 teaspoons garlic oil
1 teaspoon fried garlic bits
1–2 stalks of finely sliced green onion
1 lime quartered or a couple of fresh calamansi
Handful of napa cabbage, finely sliced
A few pieces of leftover roast chicken, braised chicken, Hainan chicken, or even fried chicken
Method
For the broth:
Simmer the broth and season with fish sauce and salt.
For the garlic oil:
Bring cold oil and garlic up to a simmer while constantly stirring. Continue the process until the garlic is lightly golden in colour and crispy. Take oil off the heat and allow it to rest until at room temperature.
For the soup:
In a pot of boiling water, blanch the noodles for 30 seconds or up to 1 minute.
Divide noodles into bowls and garnish to your liking with the soup ingredients above.
Lastly pour over the broth, squeeze the citrus, and enjoy!