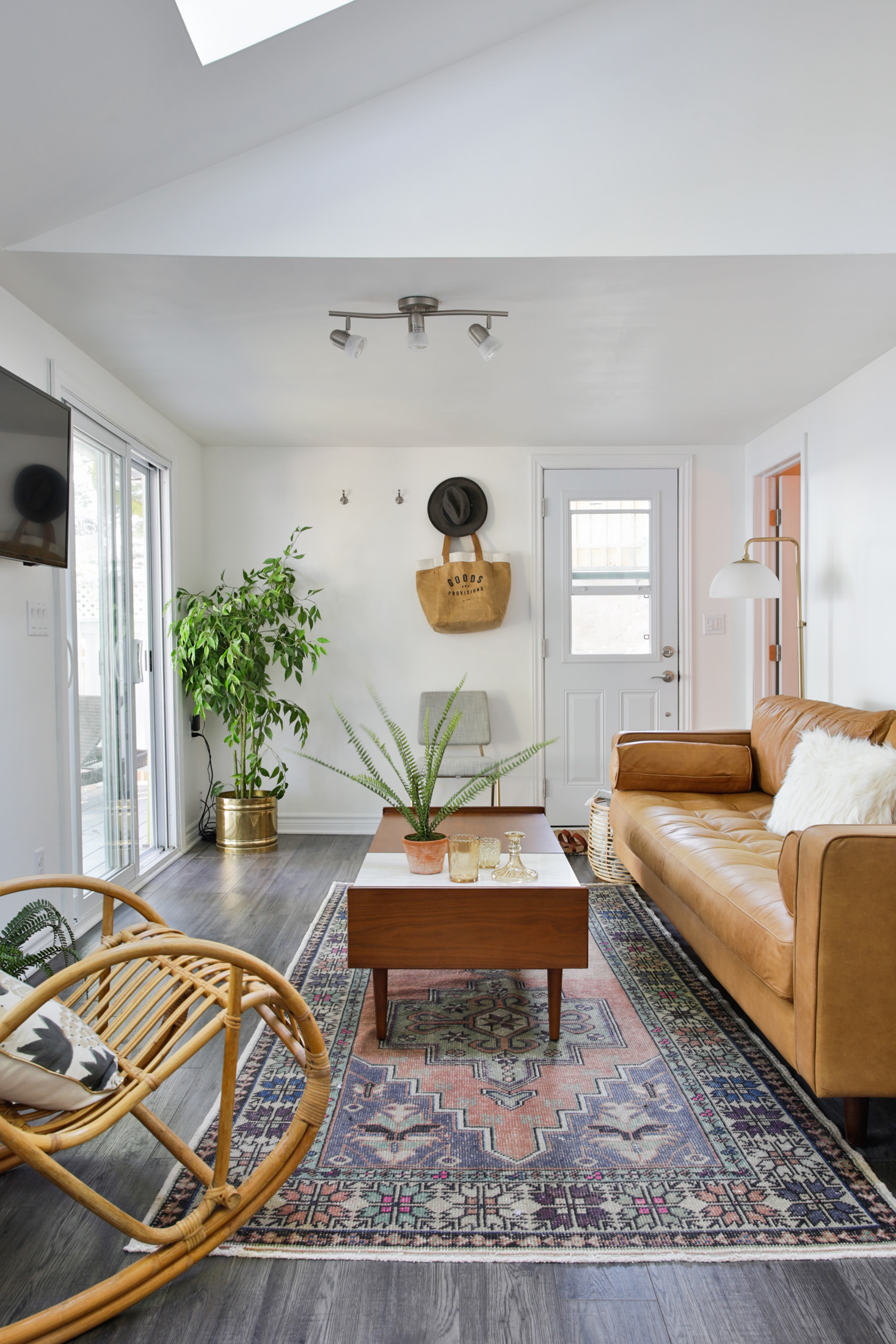 Best friends and travel pals April Brown and Sarah Sklash were the talk of Ontario's Prince Edward County last year when they opened the June Motel. Once a dingy 1970s accommodation, the property was transformed into a chic boutique accommodation dressed in an on-trend mix of vintage and contemporary decor.
While securing a weekend stay at the June Motel requires planning months in advance, there is now another way to experience the special Brown-Sklash design aesthetic. Enter the Boho Bungalow—a two-bedroom cottage located on Consecon Lake, a 30-minute drive east of the June Motel. Although the bungalow is not quite a hotel, but rather Brown's new out-of-town residence, the property will be listed on Airbnb when she is away.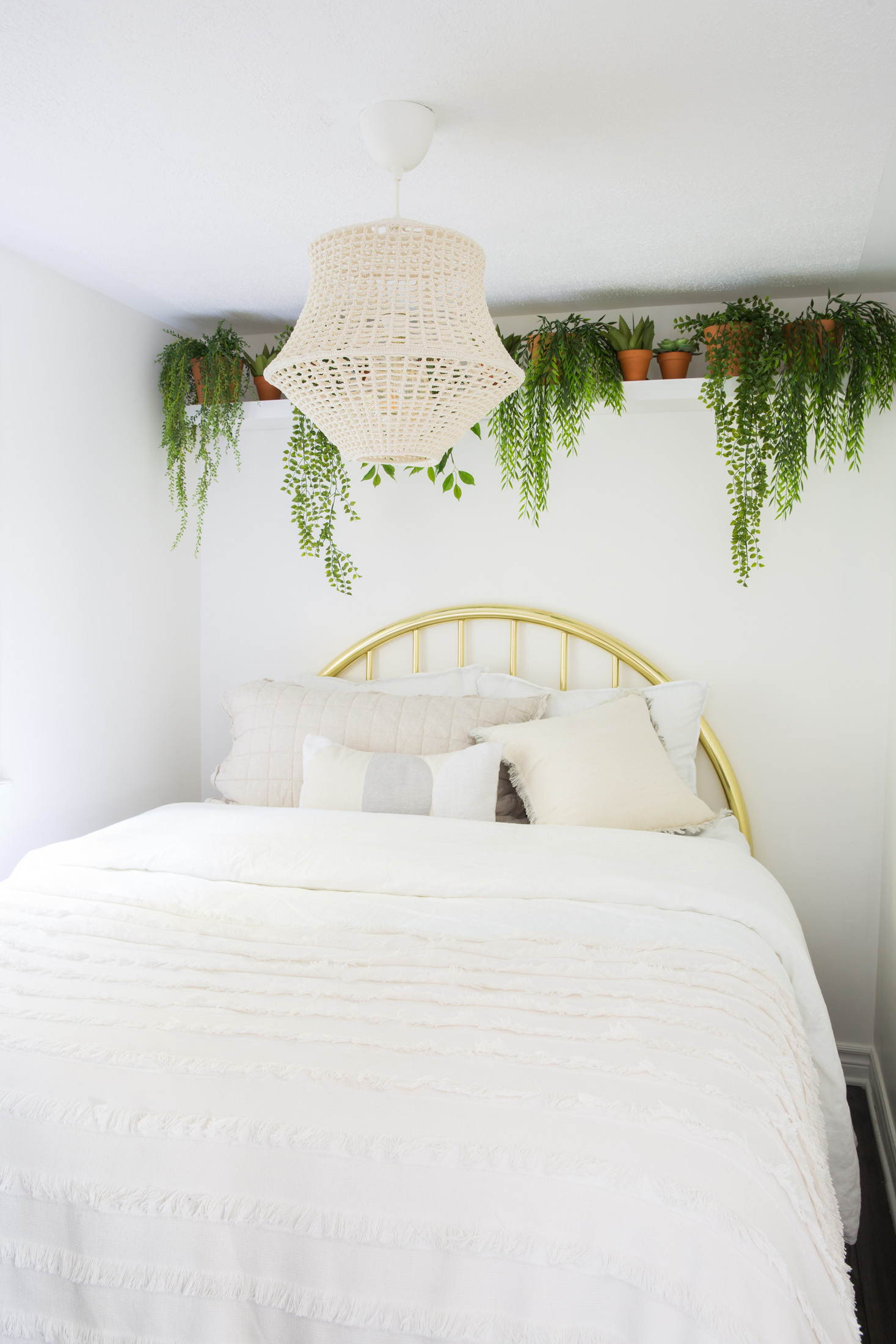 The 500-square-foot cottage underwent a renovation by Brown with help from Sklash, and was completed in July. Now, white walls feature throughout with leafy houseplants, warm metal finishes, and vintage accents, including a carpet (lovingly referred to as "Charlotte") from Kingston, Ontario's Vintage Rug Shop. A caramel leather couch from Vancouver-based Article Furniture is the homey centerpiece of the living room; a newly installed skylight showers natural light into the space; and cozy bedrooms feature layered textiles and curved brass headboards.
A Smeg refrigerator anchors one end of the IKEA kitchen, featuring cabinet doors designed by Sarah Sherman Samuel—a favourite designer of the two moteliers. The bungalow also includes an outdoor deck overlooking the lake, with chairs and a love seat sporting black and white striped cushions surrounding a firepit table.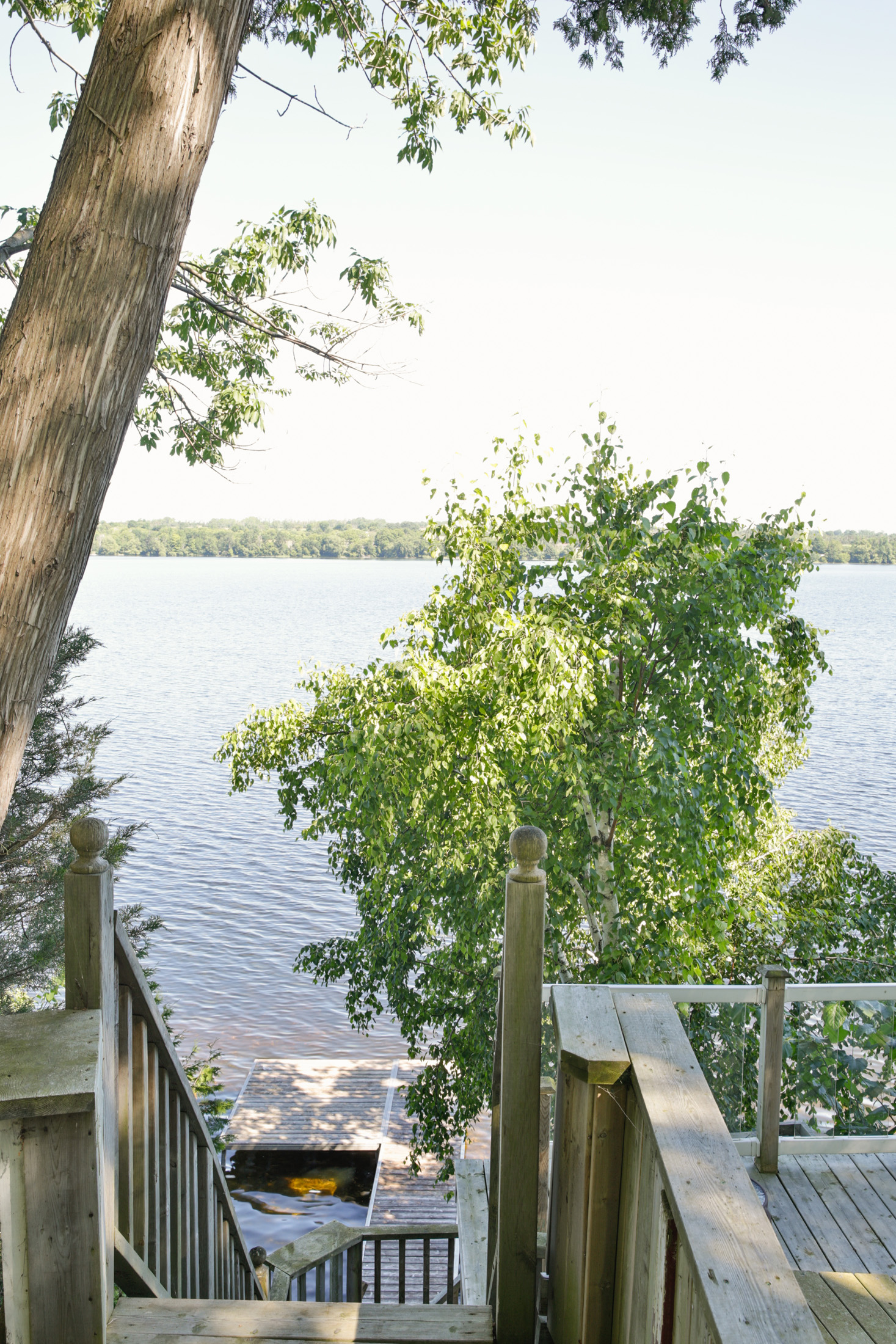 Not quite a home away from home, Boho Bungalow is instead the design-savvy abode of your dreams.
Photos courtesy of Lauren Miller.
_________
Never miss a story. Sign up for NUVO's weekly newsletter.