When a new designer begins to make waves in the fashion world, your curiosity piques. When that designer is a 20-year-old, self-taught, high-school dropout, you want to know more. Such is the case with Israeli-born designer Maya Reik.
After leaving high school at the age of 14 to follow her designer dreams, Reik spent her days in Israel's textile markets learning how to sew. Although she took lessons from professors at Jerusalem's Shenkar College of Engineering, Design and Art, she found a main source of education in the women around her—especially her grandmother. "[She] carries herself in the most elegant way and yet with a strong sense of independence and personality," says Reik.
In 2015, she founded her own label, Marei 1998—an amalgam of her full name and birth year—and soon rose to prominence for her sophisticated, timeless designs. This year, she debuted her third collection at Milan Fashion Week, and though based in Tel Aviv, produces her clothing in some of the same high-level Milanese factories as Stella McCartney and Gucci.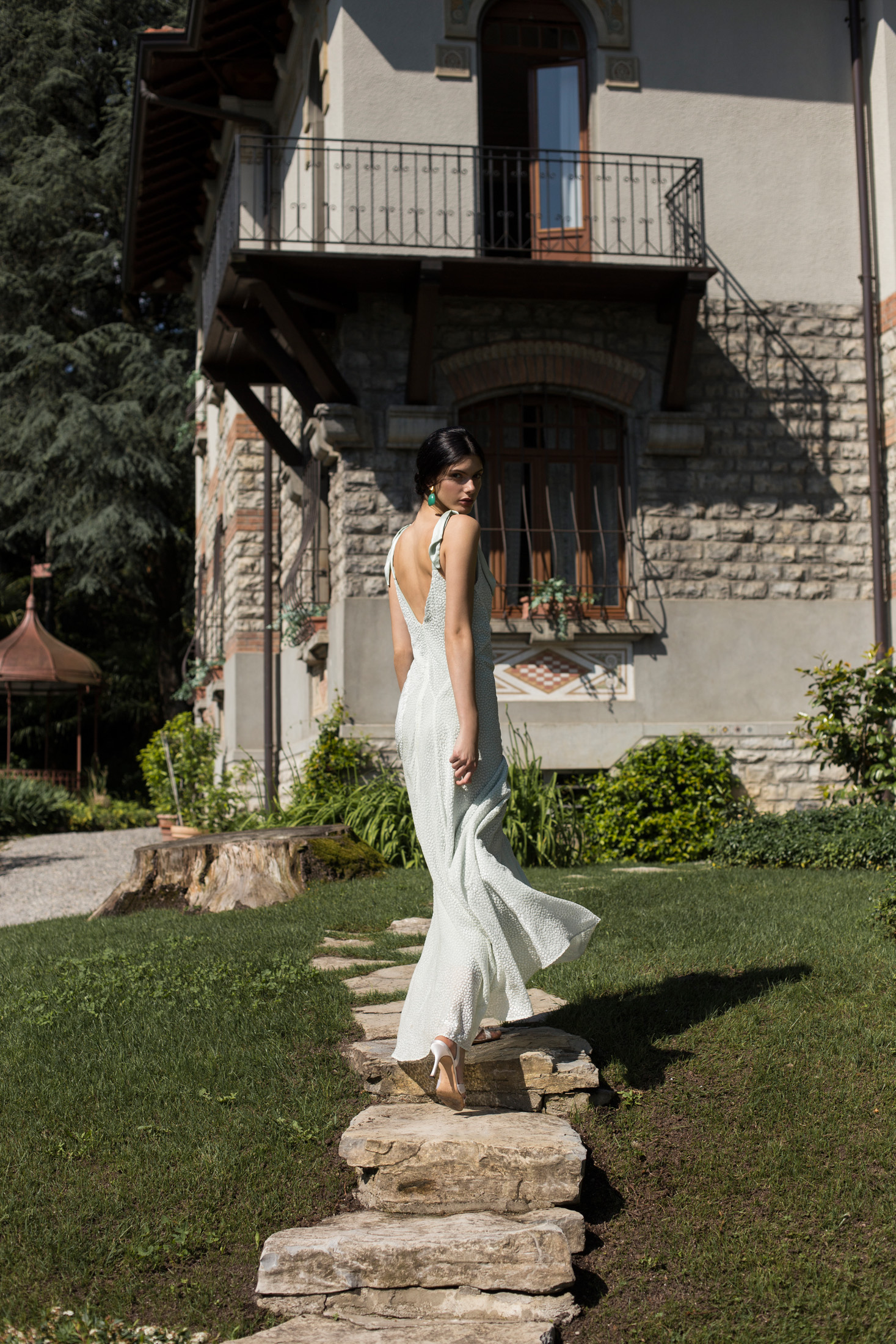 True, when her name is circulating these days, it's due in part to the names who sport her clothes—Bella Hadid, Amy Adams, and Priyanka Chopra—but fame by way of these celebrity connections is no bother to Reik; these are women, she says, who "champion femininity, but are also of the time." And that's precisely what Reik's designs are about.
Marei 1998 exudes a classic-meets-contemporary essence that also captures Reik's varied influences. She draws from her extensive travels—the elegance of Paris, the Renaissance architecture of Italy—as well as the distinct approaches of visual artists Man Ray, Modigliani, and Matisse. And while the fashion aesthetic of her native Israel may lean casual, the country provides other inspiration for Reik by way of its "incredible mix of culture, views, art, [and] street vibes". It's the world at its most romantic, refined and boiled down to a wardrobe.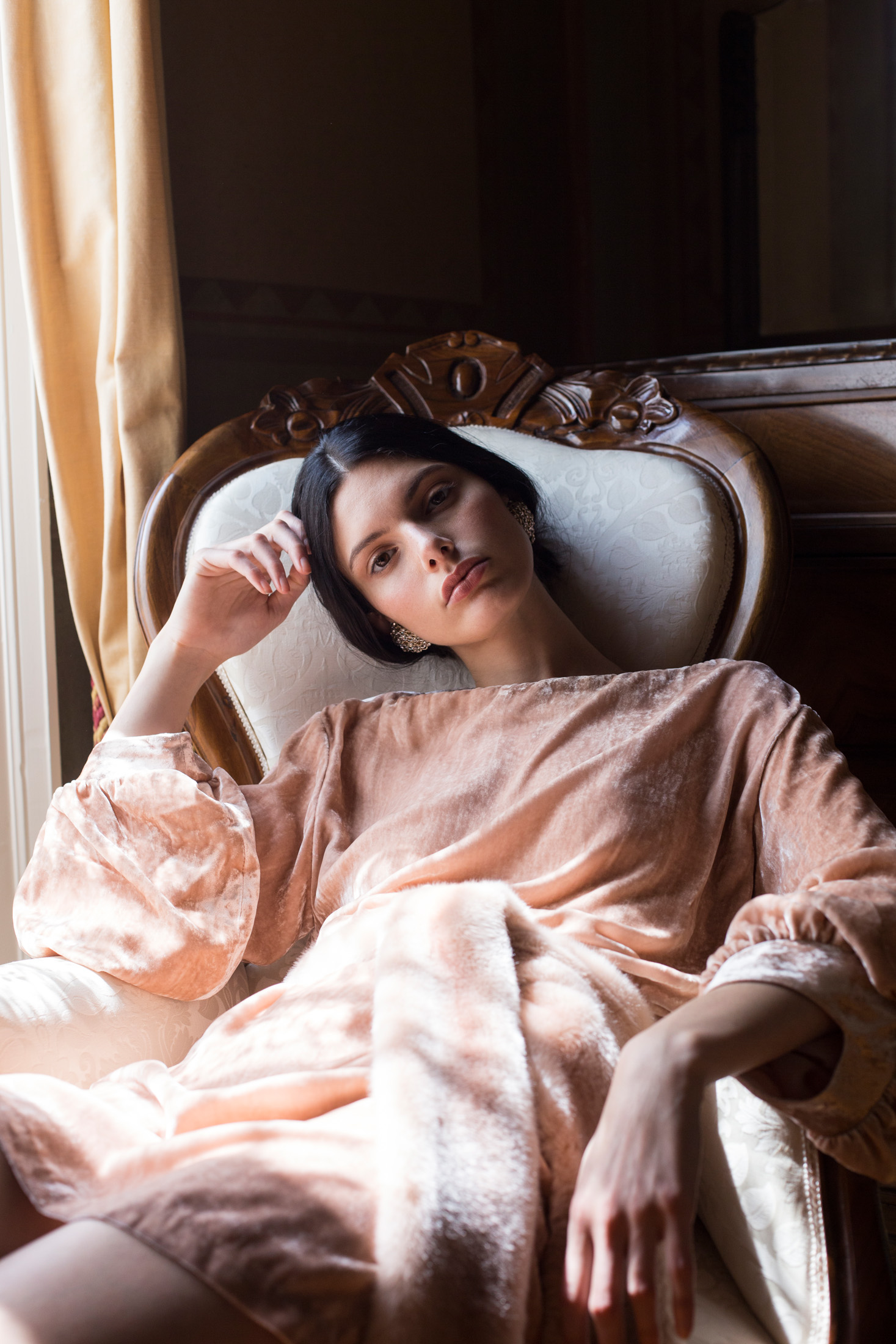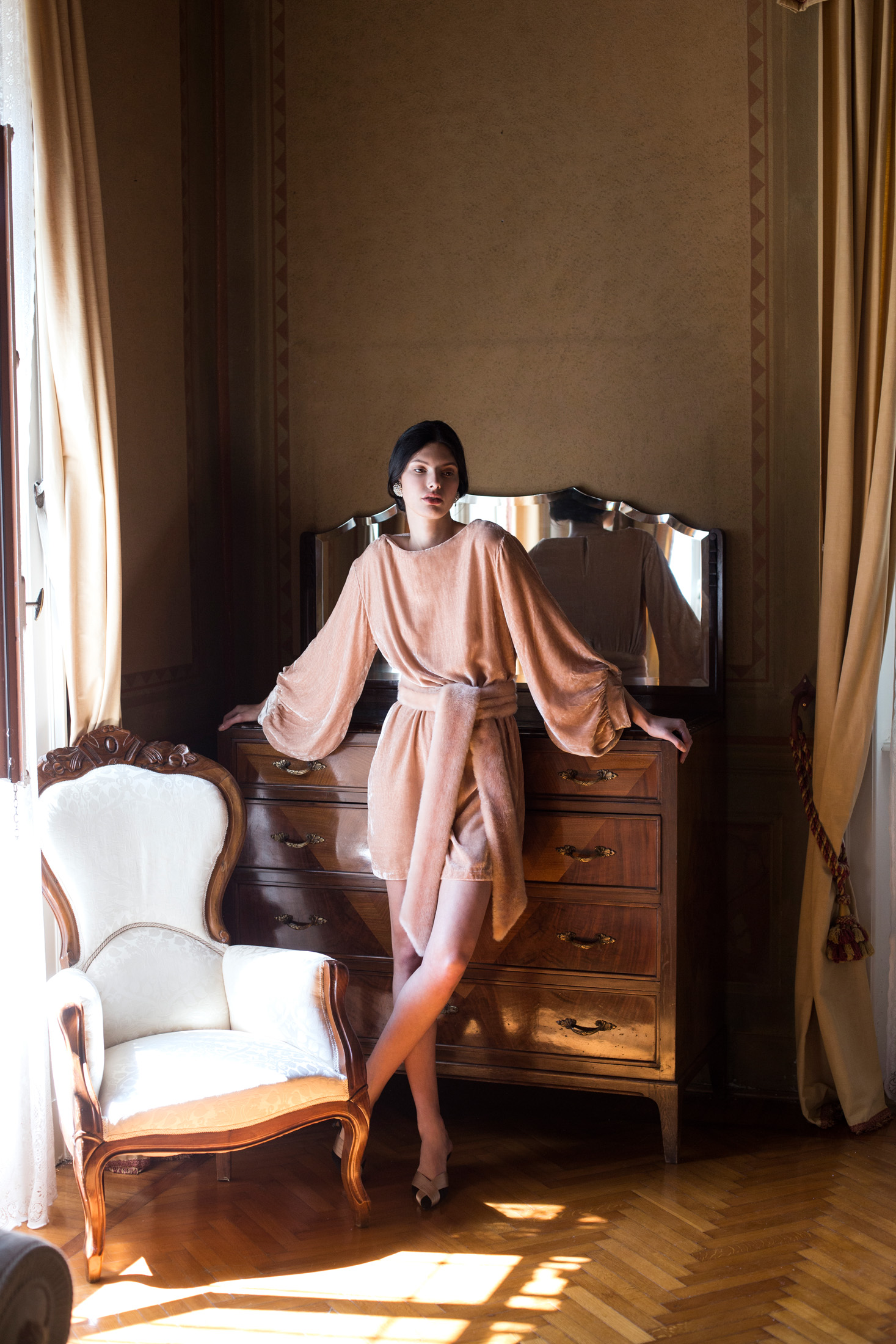 Her new resort collection, recently shown at the upscale online retailer Moda Operandi's seasonal trunk show, is Reik's modern take on 1920s glamour. Silk, velvet, and faux fur feature throughout, with kimonos, bolero jackets, and wrap dresses in a muted colour palette of blush, ivory, and black, and embellished with embroidered florals and ostrich feather trim.
In spite of only just debuting this collection, Reik plans to soon launch an e-commerce store with a series of capsule collections. Each with their own theme and story, they will offer a glance into Reik's life, with the first will be called Off Duty Maya—ironic, perhaps, given that this young designer shows no signs of slowing down.
_________
Never miss a story. Sign up for NUVO's weekly newsletter, here.