Inside Arcana, a Mysterious and Immersive Retreat That Seeks to Soothe Digital Burnout
Restoration in the secrets of nature.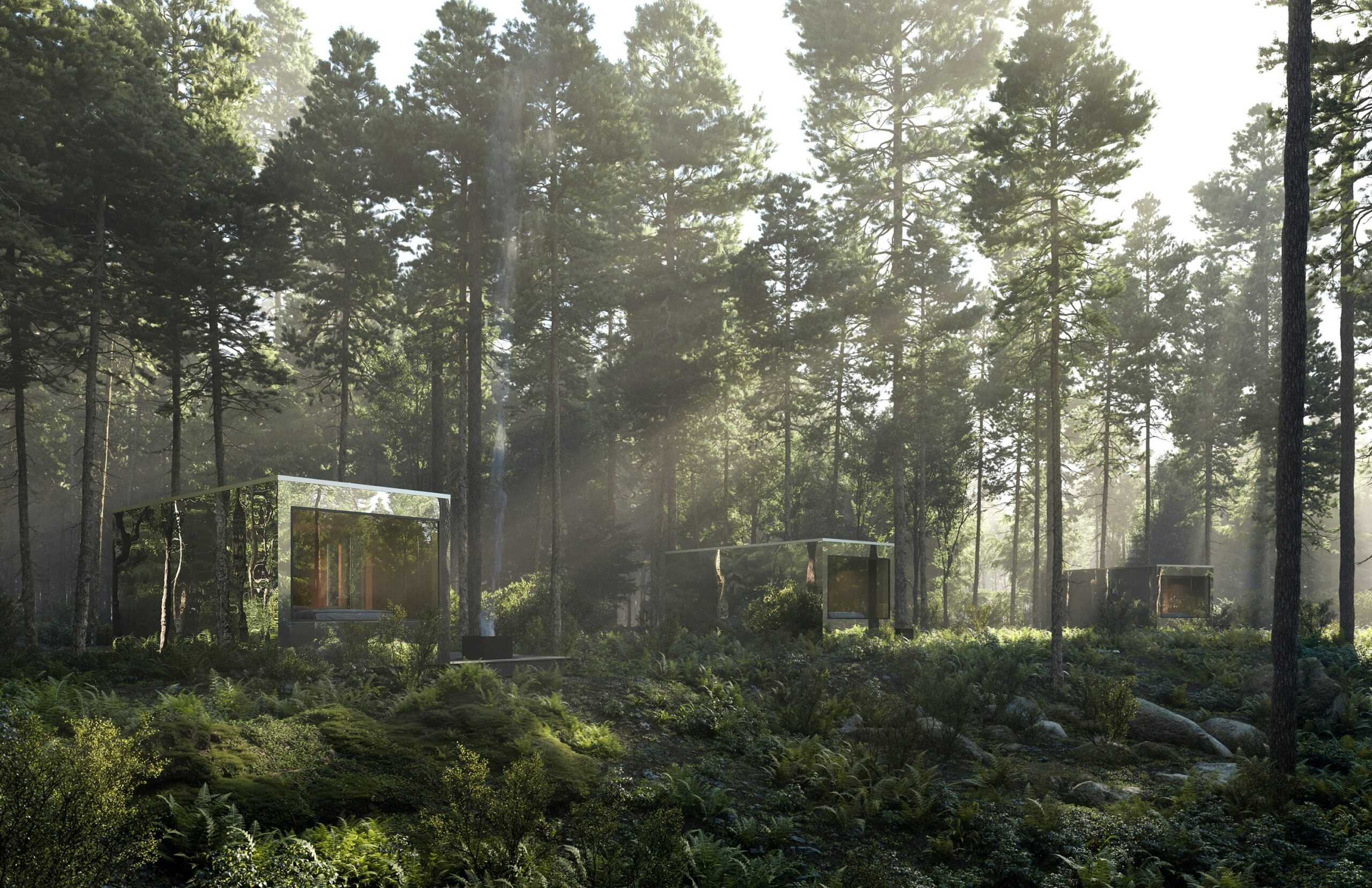 Yes, it's overstated—but that doesn't mean it isn't true: the urban life of digital work during COVID has taken a toll. But everyone's feeling it, and some brilliant minds have been collaborating on ways to bring people into the seat of forests and land away from the bustle of commerce to tap into a different sort of connection.
Arcana, a new retreat in Ontario, is named for secrets and mysteries, and it stays true to its name: the location is revealed only to those who book a night stay in one of the three beautifully designed contemporary cabins by Michael Leckie of Leckie Studio Architecture + Design and Aruliden. Co-founder of the venture Felicia Snyder makes it clear that the space—built by collaborators from the business and ventures as a diverse as Tokyo Smoke, hospitality, remote construction, and digital marketing—is about connecting.
"In general our design philosophy is less about disconnecting from anything specific, and it's more about connecting to nature and feeling present and feeling aware of the nature around you," Snyder says over the phone.
Every aspect of Arcana is geared toward this connection, starting with the Leckie design. Covered in reflective materials with massive windows looking out into the verdant forest, the cabins allow visitors to dissolve into the landscape while enjoying it from inside through the massive windows. The sheen of the space-age-chic design adds to the allure and mystery of the property, which starts taking reservations in August.
The experience also includes a sauna with large windows to immerse oneself in the surroundings, forest bathing trails, and restorative sonic experiences from Woom Center and the Dojo Upstate. Adding to the mystic veneer, these aspects reflect a restoration of connections we all have. It's about rediscovering things obscured from our view by the grind of the city and the social media algorithm.
"I think there's a lot about nature that can feel mysterious and magical and supernatural, if you will. Our job is help our guests go on a journey, go on an adventure to demystify," Snyder says. The hidden doesn't always mean unlocatable, but it does always invite the journey, the soul-seeking that puts life into context and reveals what matters.