Alchemy Honours the Cannabis Experience With Studio Paolo Ferrari
A Toronto dispensary tripping out on design.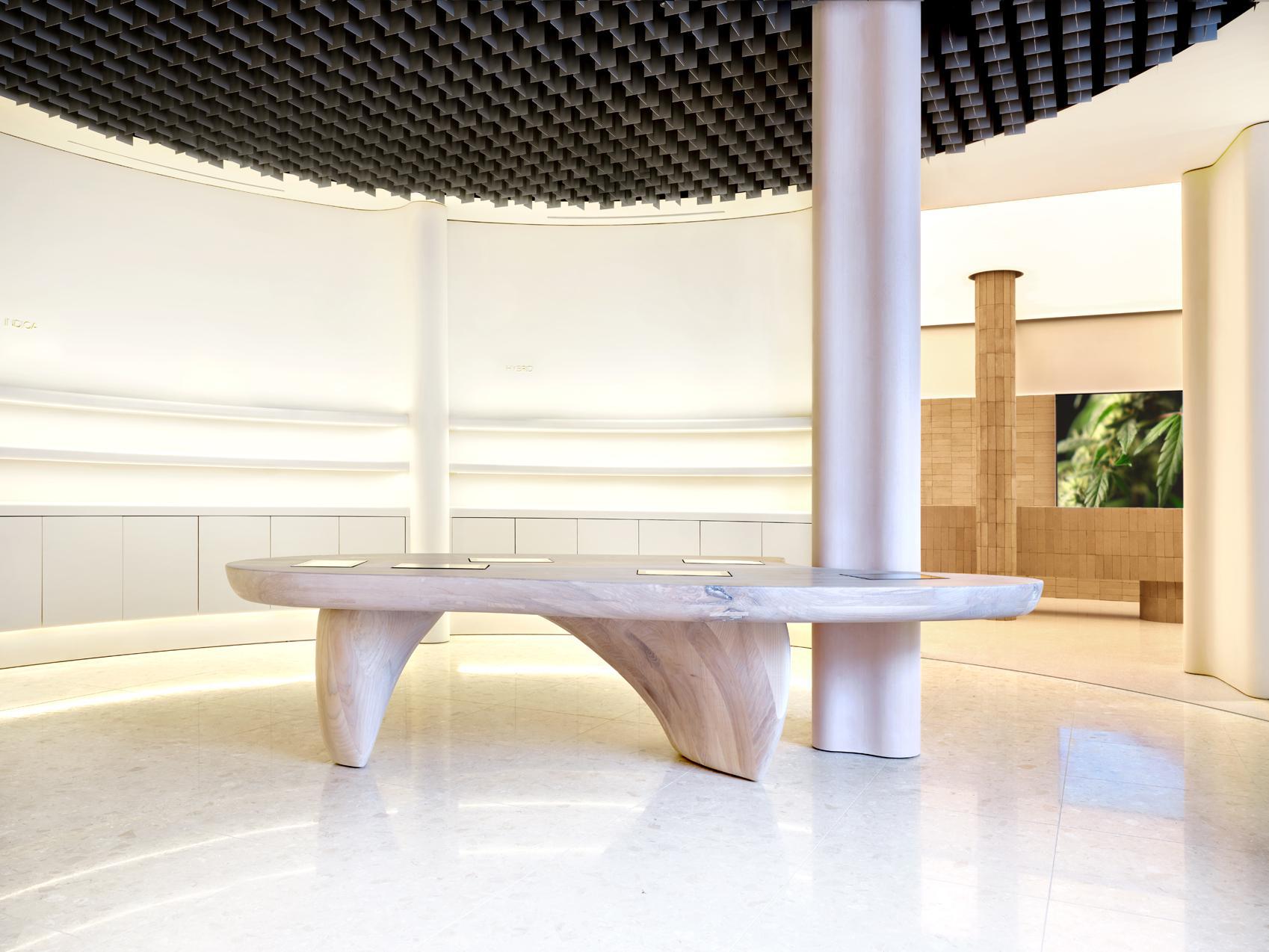 Call it getting high, self-care, or ritual, the fact is: cannabis is an experience. Embracing the trip is Toronto's new Dufferin Street dispensary Alchemy. Designed by renewed firm Studio Paolo Ferrari, the experiential shop encourages users to explore the mind-altering effects of design and thereby reassess expectations of what cannabis spaces look like.
"There are all these clichés we want to get away from," studio founder Paolo Ferrari says over video call. "And they're all valid—the hippie connotation and the pothead connotation—but anything that was a cliché, whether it be good or bad, we wanted to abandon and reimagine what cannabis could be." Ferrari's interpretation for Alchemy delves into the emotional and spiritual side of cannabis while simultaneously acknowledging the technical aspects of contemporary consumption. The cinematic store welcomes users on a sensory journey that forefronts in the transformative aspects of the product.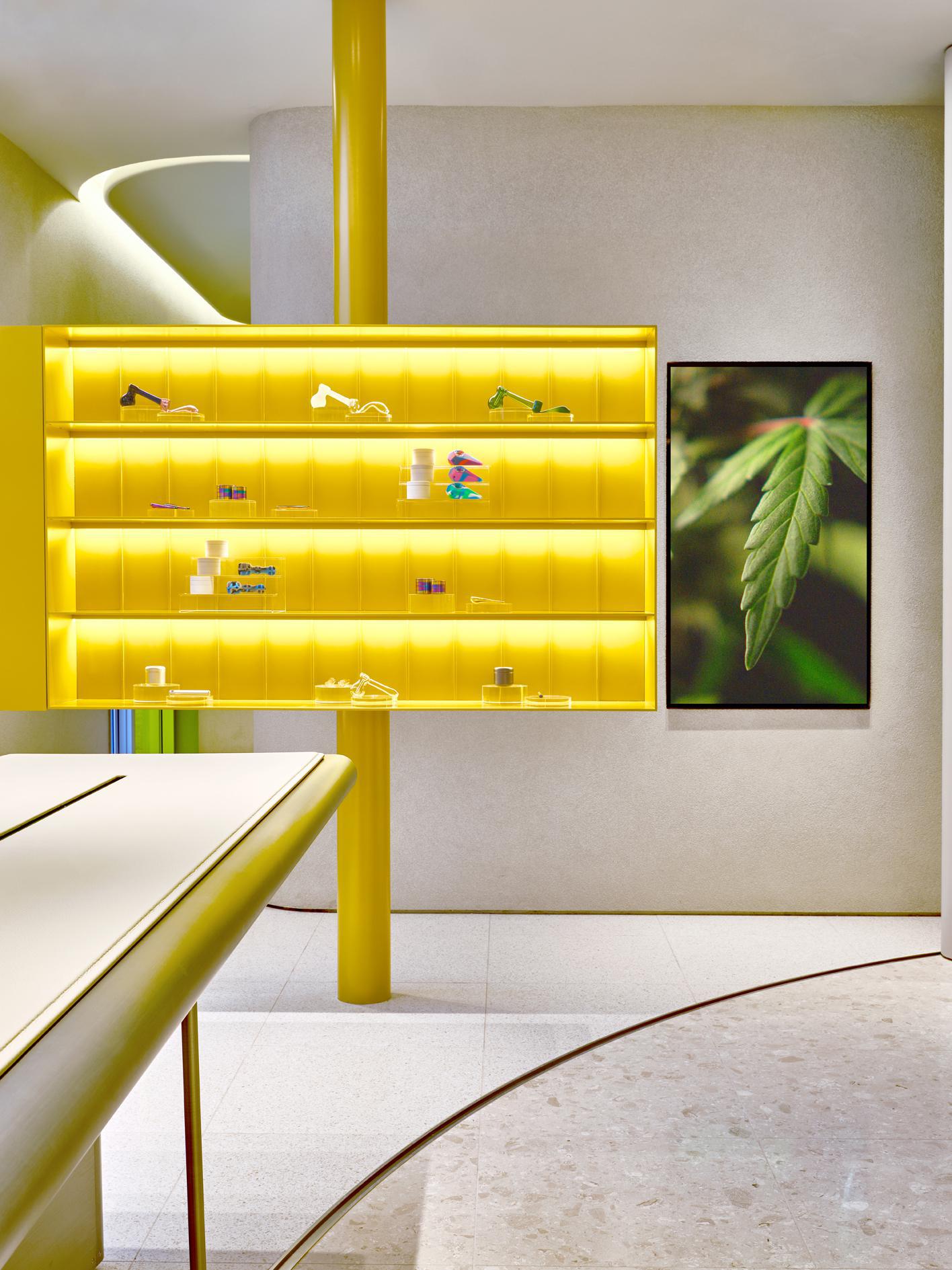 The multidiscipline Studio Paolo Ferrari has become known for its surreal, futuristic hospitality design (such as the stunning Secret Room at Dubai's FIVE Palm Jumeirah) and sculptural, conceptual furniture pieces. Ferrari brings a dream-like, Lynchian vision to Alchemy but stops short of full Kubrickian fantasy, grounding the shop using natural materials.
The experience begins with a moment of mediation, mediated by a green garden in the waiting room. Shoppers are then ushered into a room with curved walls lined with Alchemy products on Corian shelves. The conjunction of the technical and natural is further articulated through the whitewashed ash table with aluminum squares looming above. "Using aluminum and contrasting that with elements that are handmade was a distinctive choice—that central table, it's almost muscular," Ferrari reflects. "There's this inherent tension that was really interesting to us and that we really wanted to lean into."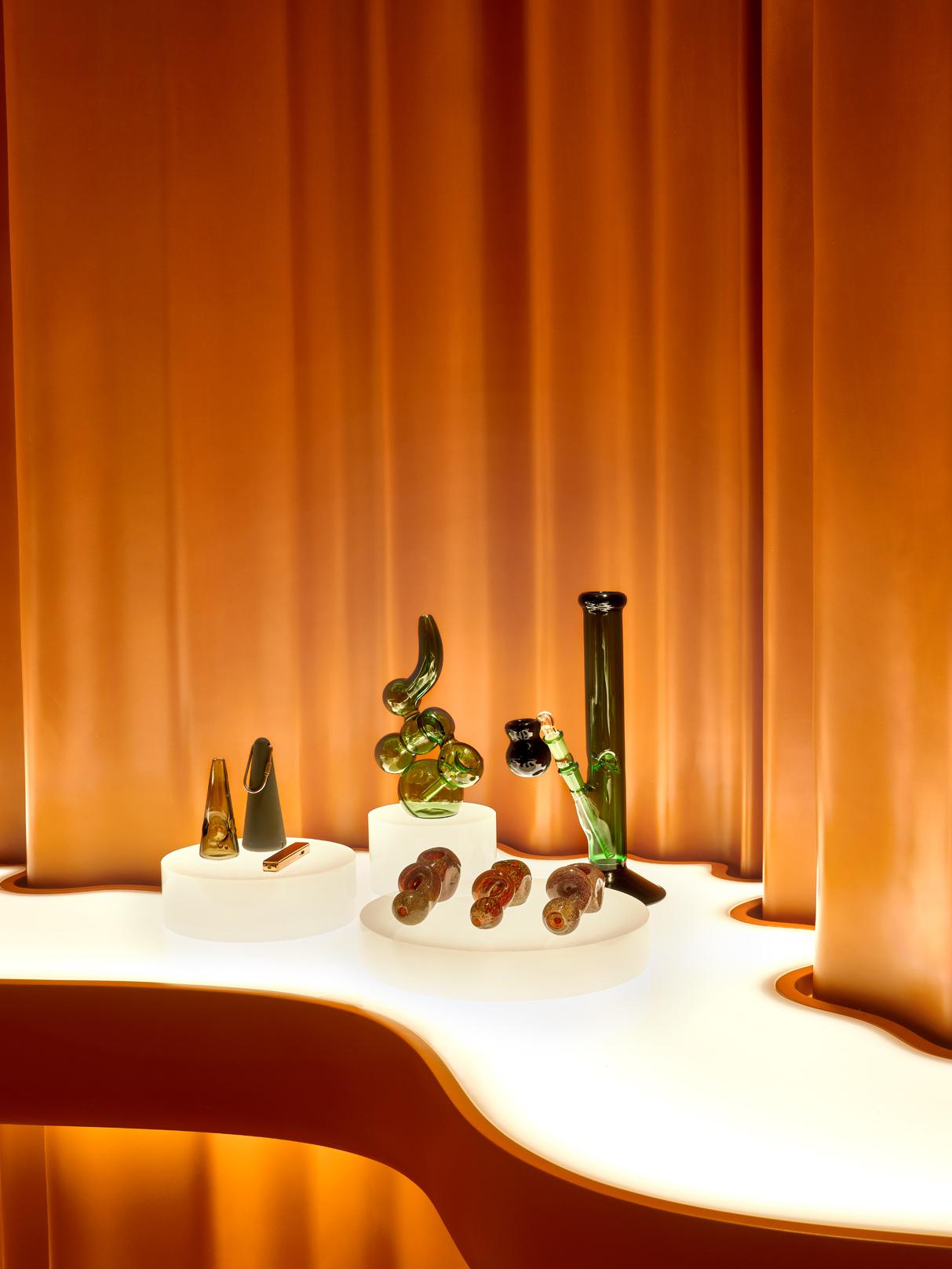 A linked antechamber invites browsers with shiny orange resin walls, plush matching carpet, and mirrored ceilings loosely referencing the psychedelic history of cannabis. The space speaks to, as Ferrari notes, "the emotional quality of a high—that's partially what I wanted the space to have [through] these energetic bursts, a way to translate that in an artistic way." Backlit shelving treats accessory items like sculptures, highlighting the artistry of the handmade pieces.
Moving into the checkout room, the space is finished in clay-coloured terra cotta and terrazzo tiles with digital displays projecting images of flora. The space achieves a balance of futurism and naturalism, the sturdy materials bringing users back down to earth.
Looking to buck the stigma of cannabis, Ferrari's approach is notable. "It was an opportunity to show how inventiveness can completely transform perceptions," Ferrari says. "I think it was pretty cool exercise for us and very much in line with our ethos." Rather than looking to normalize with tricks that cleanse and sanitize, Alchemy attempts to stay true to the high—and ride it out.