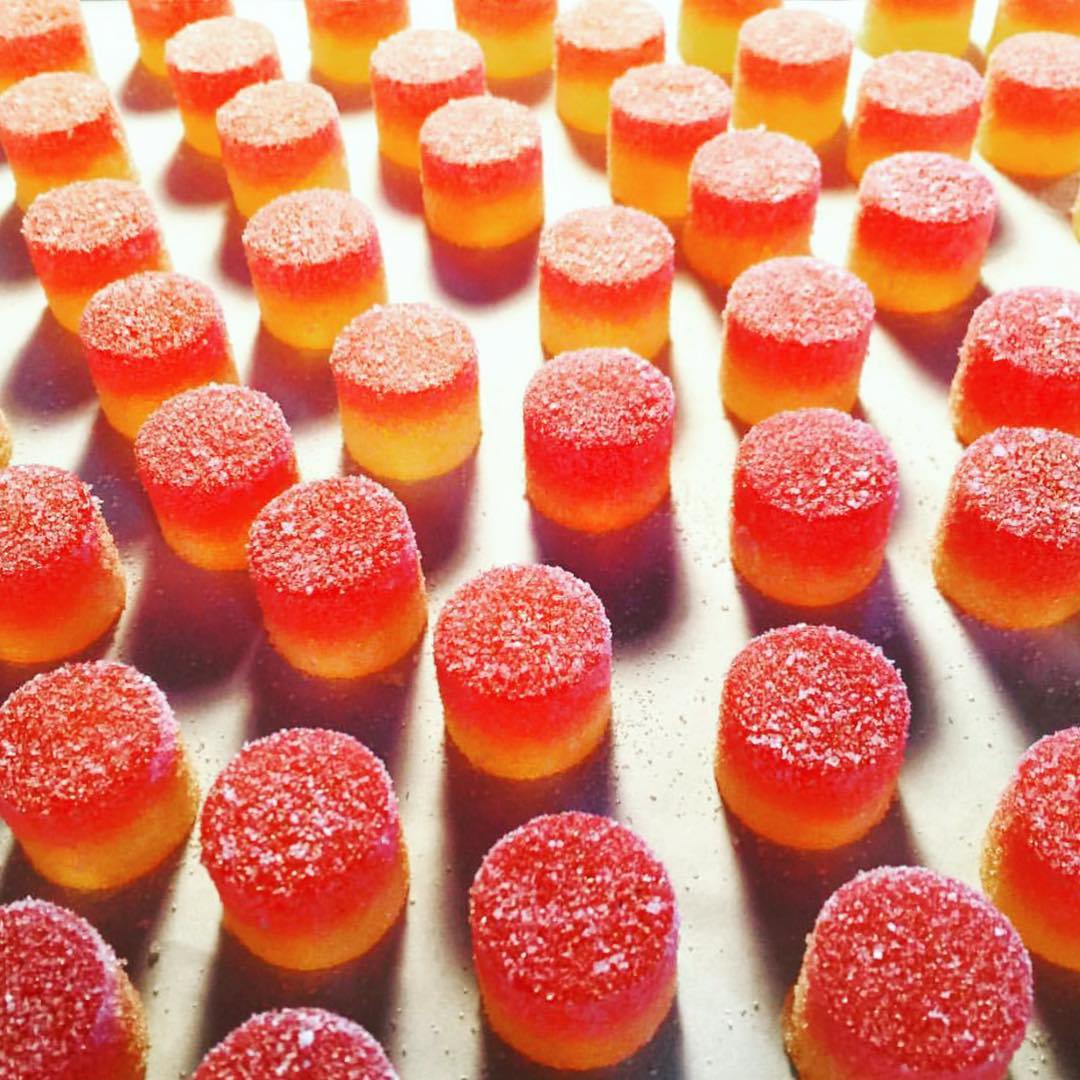 As the old stereotype of the cannabis user as a couch-bound goof goes up in smoke, a new generation of luxury products is emerging to suit the desires of the modern, wellness-oriented marijuana consumer. Early to cater to this rising market of cannabis connoisseurs is Los Angeles' Lord Jones, which offers products imbued either with THC—marijuana's psychoactive component—or exclusively with CBD (a.k.a cannabidiol) a medically-active compound which may be applied topically to soothe inflammation and skin conditions such as eczema, or ingested for use as a mood stabilizer without making you "feel stoned". Cheekily known as the "drug you can do at work," CBD is skyrocketing in popularity (Forbes predicts the CBD market, distinct from the cannabis industry as a whole, will grow to be worth $2.1 billion U.S. by 2020, a 700 per cent jump) due to the compound's soothing, non-psychoactive effects, which appeal to marijuana veterans and neophytes alike.
Cheekily known as the "drug you can do at work," CBD products are skyrocketing in popularity.
At Lord Jones, which currently ships CBD products within the United States and is set to open its first boutique inside the Standard Hotel West Hollywood this spring, one may purchase an elegant, crest-embossed box of nine CBD-infused, All-Natural Old-Fashioned Gumdrops flavoured with European fruit essences like lemon, strawberry, or an Icelandic mixed berry taste developed with avant-garde rock band Sigor Rós. Nestled in frilled paper cups and rolled in sanding sugar, the candies look fit for consumption by Sofia Coppola's Marie Antionette, or a Golden Era starlit supine on a fainting couch.
Should chocolate be your preference, the company also offers Pure CBD Chocolate Espresso Chews and Dark Chocolate Sea Salt Caramels developed to ease anxiety and pain, no narcotics needed. If it's a topical you're after, Lord Jones' Pure CBD Pain & Wellness Formula Body Lotion, which smells of sage, mint, and green citrus, has already amassed a cult following among celebrities like Mandy Moore and Olivia Wilde for its ability to combat joint pain and muscle soreness (try applying it to your feet before wearing high heeled shoes; a new-school red carpet trick).
Lord Jones' candies are also available with THC—to "melt in your mind" (to get you high) so regardless of your personal goals, there is indeed a luxury cannabis product for you. With Lord Jones, the sheer fancifulness of a supremely elegant pot product is part of the fun.
_________
Never miss a story. Sign up for NUVO's weekly newsletter, here.