Wize Spirits Co. Has Disrupted the Canned Vodka Soda Market, in the Sweetest (Sugar-Free) Way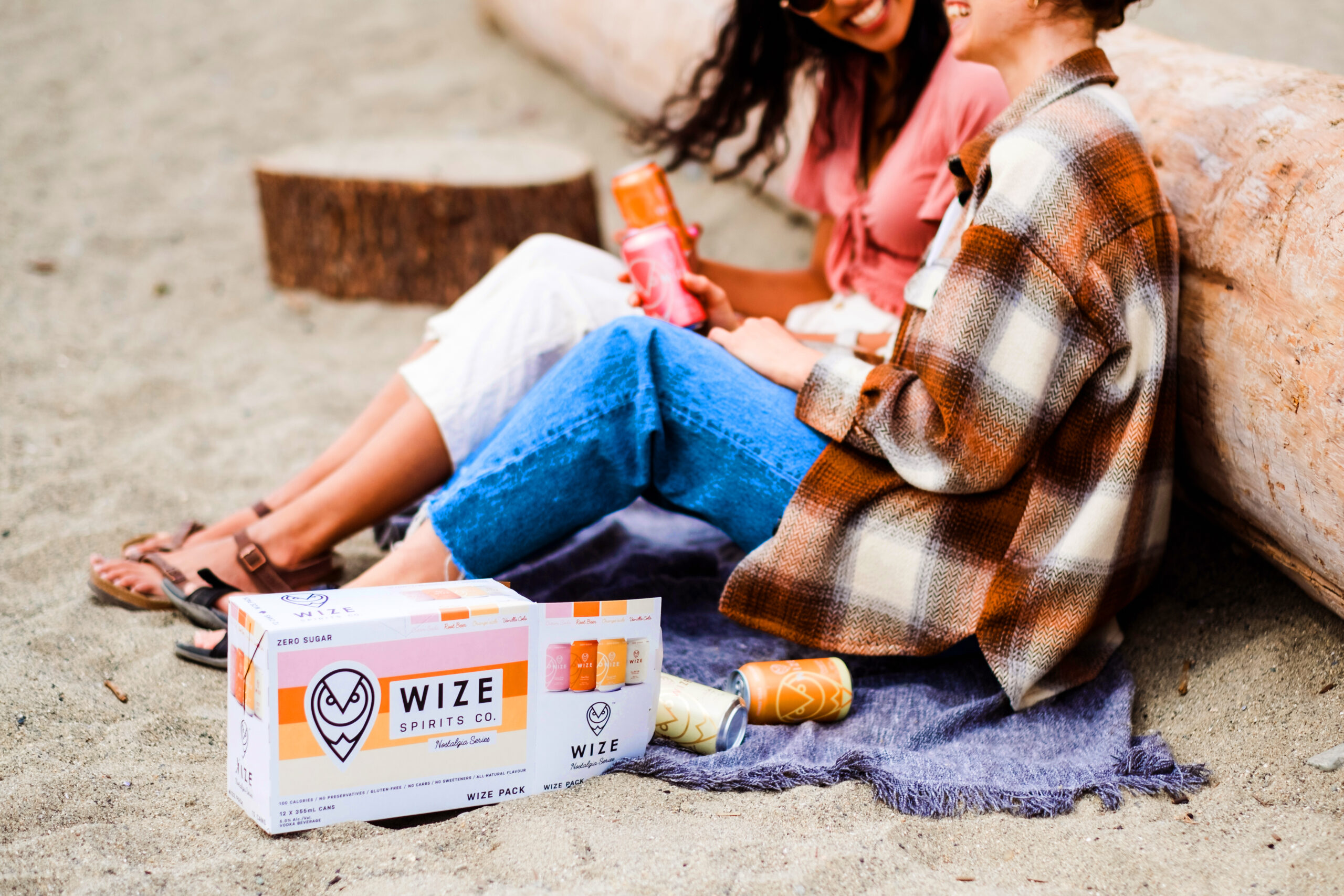 Our adolescent years are often recalled through the nostalgia of sentimental places, smells, and tastes. A simple touch to the senses can transport us back to the carefree days of summer breaks, sidewalk chalk, or losing track of time at the skateboard park. An arguably universal recollection would be the sugary-sweet treats that were part of childhood festivities—birthday party loot bags, trick or treating, fun fairs, and ice cream after sports games. As grown-ups, we don't often get to enjoy the flavours of our youth. Luckily, Wize Spirits Co. has reimagined the flavours of our formative years and brought them to market as premium sugar-free vodka sodas. The Canadian brand has managed to can nostalgia—adding a touch of adulthood along the way.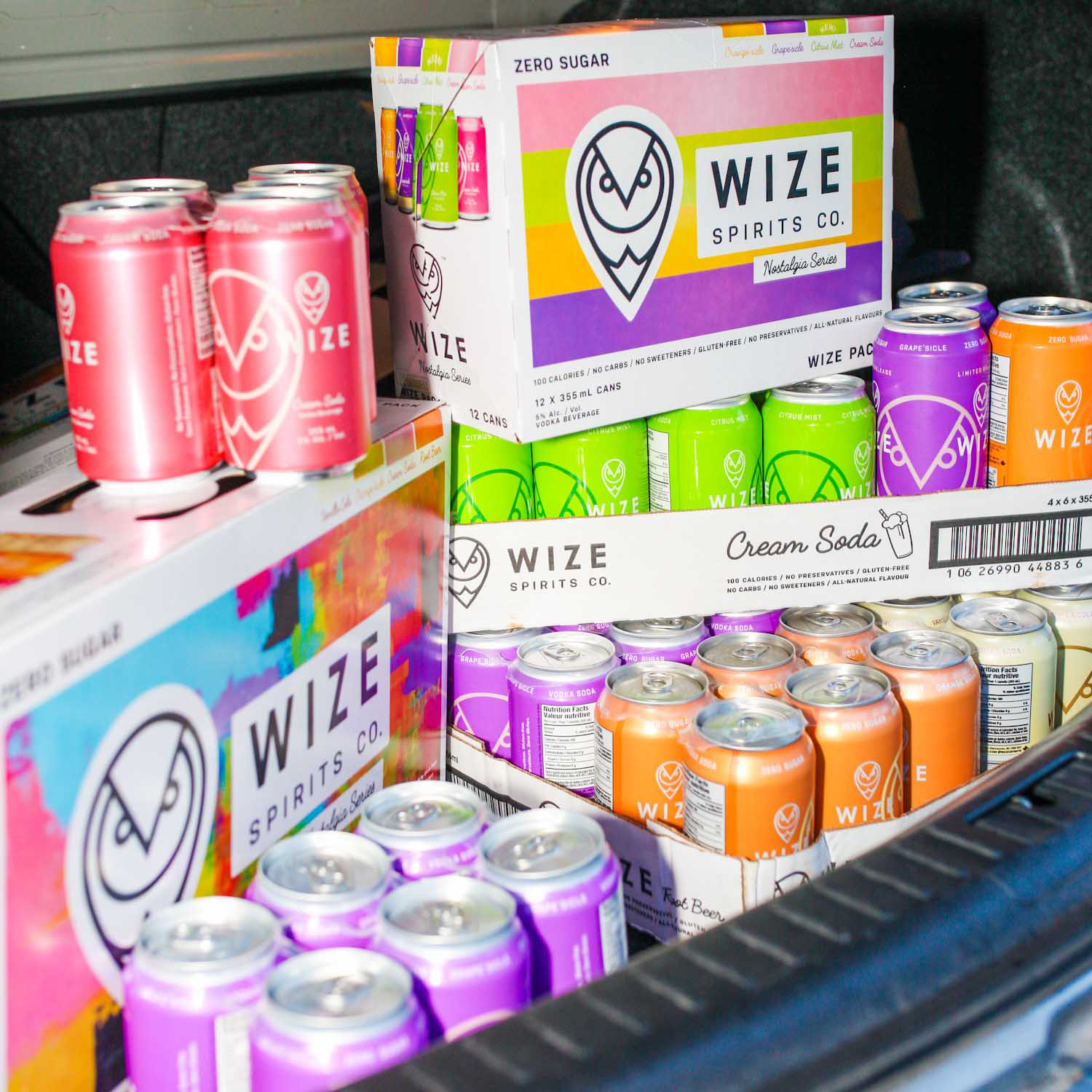 In some ways, it feels like sorcery—a too good to be true, have your cake and eat it too feeling. Flavours like cream soda, orange'sicle, vanilla cola, and cotton candy lemonade are part of the Wize lineup—all of which are sugar-free, gluten-free, and 100% natural. It's a drink that doesn't take itself too seriously—there are no pretentious ingredients (no offence, but why is elderflower in everything these days?). Rather, Wize aims for fun, lighthearted flavours that harken back to childhood—nostalgic flavours that are all grown up. And not to worry if you aren't keen on recalling your past, Wize also has flavours like citrus mist to balance out the bolder flavours.
In 2019, Hamilton, Ontario, native Eugene Park launched the company, based in Vancouver and Burlington, Ontario, with a goal to disrupt the vodka soda market. If you've ever perused the ready-to-drink cocktails in the liquor store, you'll have noticed most opt for minimalist, unambiguously white packaging and offer flavours like lemon-lime and cucumber mint. While this is completely fine, Wize wants to be the exception to the rule—brightening the shelves with boldly coloured cans and bolder flavours. Since Park launched Wize, the company has over 800 spots in liquor stores and hospitality establishments and has garnered the attention of noteworthy Canadian musicians such as Lights and Felix Cartal, who's been a partner in the business since the beginning.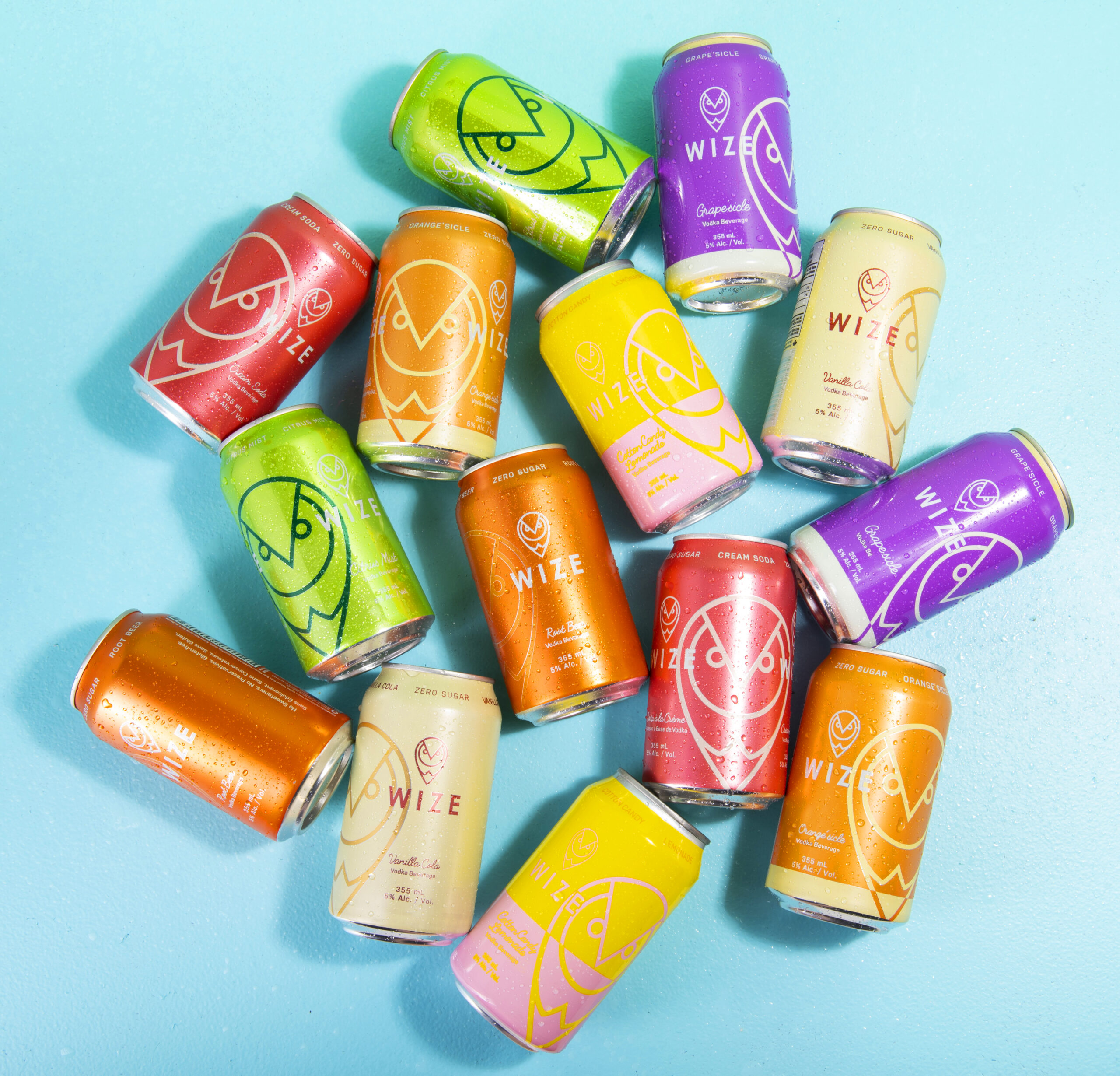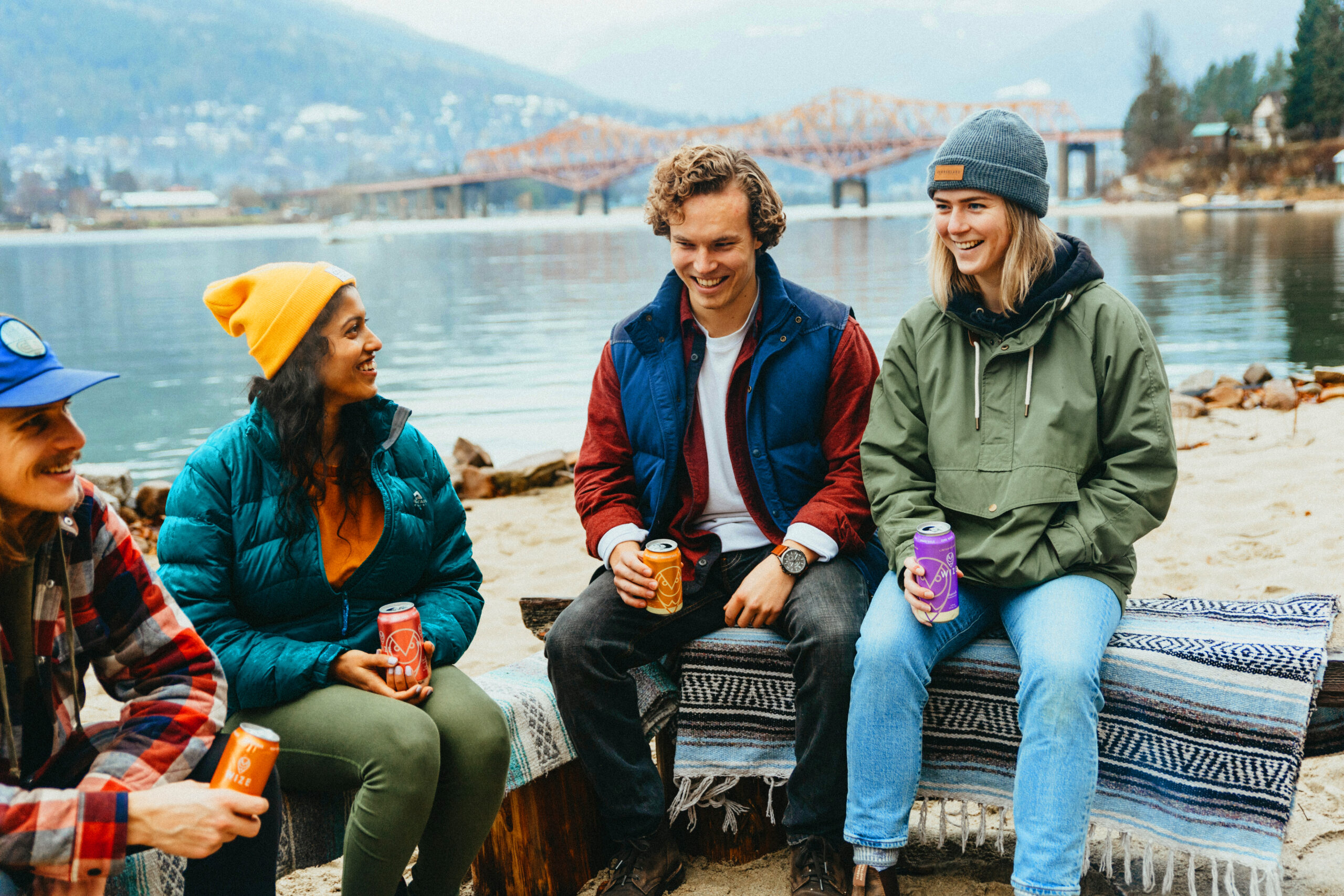 Our lives may look a little different now—less time spent at the playground and more sending emails—but our tastebuds still tingle for the delicious memories of our youth. Fun needn't end with age.