Manifesta 14, Prishtina Kosovo—the European Nomadic Biennial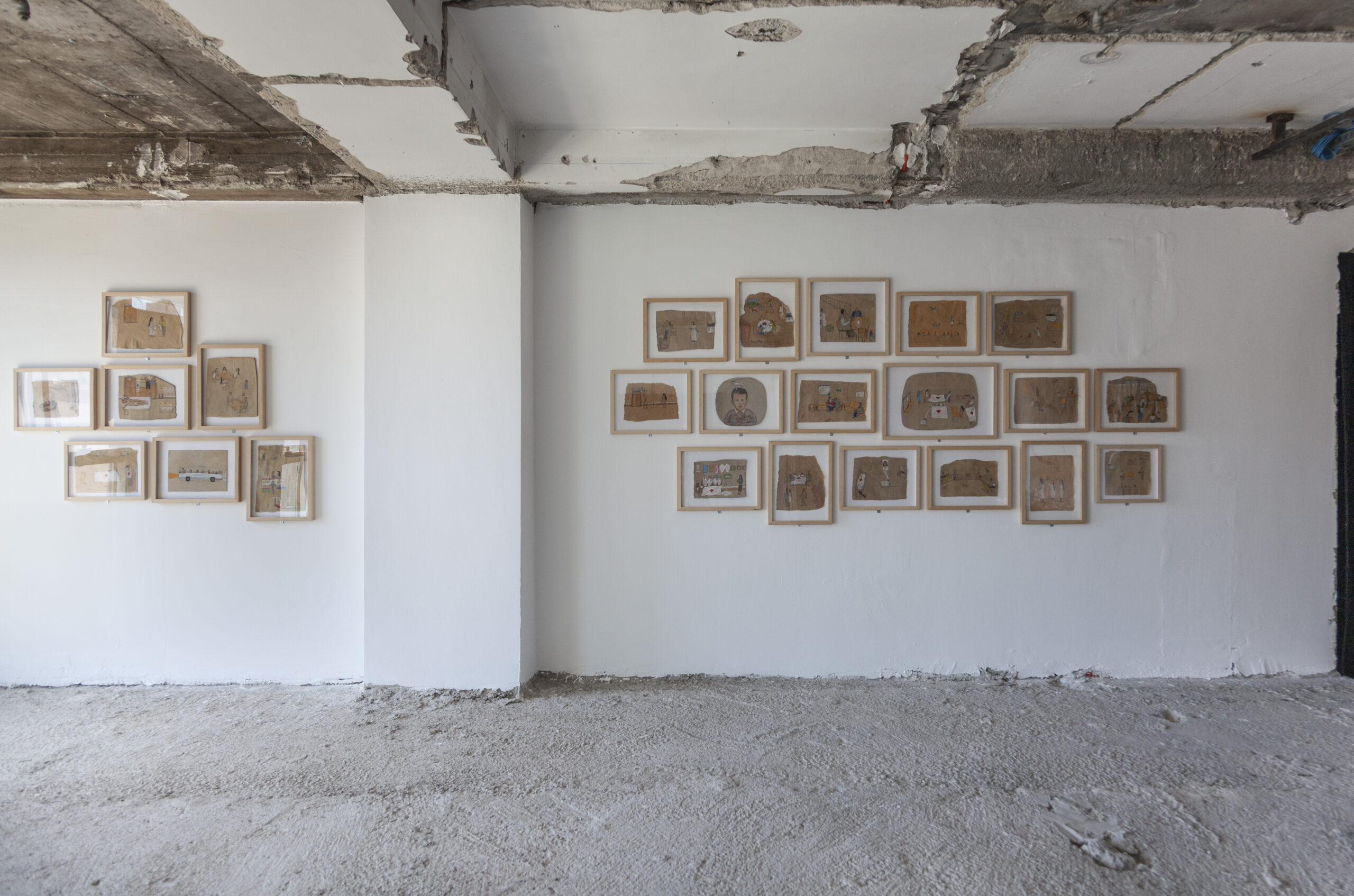 Prishtina, Kosovo, may not be the first place that comes to mind when you think of the international art circuit, but that is exactly why the 14th edition of Manifesta, the European Nomadic Biennial, is being hosted there. Forgoing more glamorous cities in favour of lesser-known places, this biennial aims to offer something more meaningful to host cities than the opportunity to be a fleeting art circuit destination.
Conceived and developed by director Hedwig Fijen, the inaugural 1996 exhibition in Rotterdam had a stellar lineup, including Olafur Eliasson, Rirkrit Tiravanija, Carsten Höller, and Rosemarie Trockel. The decision to let the artists, curators, and representatives of a variety of disciplines create collaborative work frequently involving the audience, set the tone for all future Manifestas.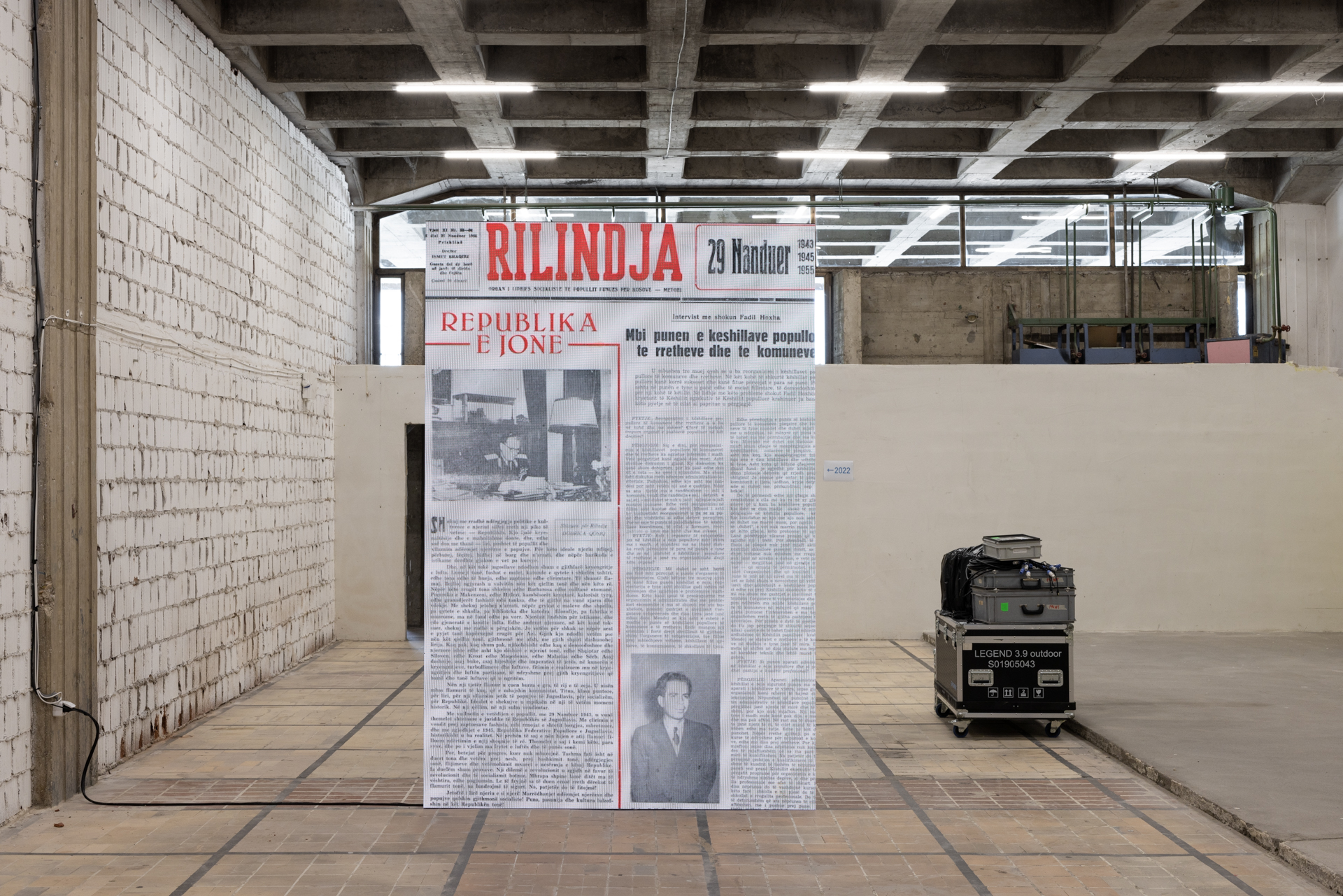 Spread over almost 30 locations across Kosovo's capital—including hotels, a university, a library, civic buildings, and outdoor spaces—Manifesta 14 focuses, as always, on site-specific works. For when the sun goes away, we paint the sky, the Kosovar artist Petrit Halilaj tapped into his trauma stemming from the country's "darkest times" to create an intervention involving the illuminated signage on top of the Grand Hotel Prishtina, a historic and architectural landmark. Turned off since 2010, the stars on the hotel's roof have been relit and reconfigured by Halilaj. When Halilaj was shown an image of the dismantled and forgotten stars, they reminded him of "fallen ideologies" out of which new realities could grow. "Can we play a game of hope and make wishes on these falling stars?" he asks in his artist statement.
Closer to the ground, Berlin experimental architecture collective raumlaborberlin uses an old brick factory as the site for another artistic intervention. For Common Grounding, raumlaborberlin offers action-oriented tours where groups of visitors climb deeper into the heart of the abandoned factory, as if to breathe a new conceptual life into it. "In being with one another and with Brick Factory, they create new trajectories and imprints; a shared movement, a common gesture, a silent correspondence. Might these act as traces into the future."
One of Manifesta 14's permanent pieces was sadly destroyed by severe weather. Flaka Haliti, another Kosovo native, had appropriated material from a former NATO peacekeeping site for Under the Sun—Explain What Happened. Using LED panels partially obscured by stainless steel cloud shapes, this was to be a spectacular temporary nighttime landmark.
Running until the end of October, there are many workshops, artistic interventions, exhibitions, and readings to experience at Manifesta 14. Given Manifesta's track record for discovering promising artists early in their career, it is worth checking out the exhibition of six young artists in the Grand Hotel Prishtina as they reimagine how the hotel's once-prestigious art collection, much of it destroyed or looted, would look today.
Turkish artist and musician Cevdet Erek explores the same 1970s brutalism that houses his work Brutal Times, set in the Rilindja Press Palace building. Via graphics, lights, and audio, Erek melds the building's history as a producer of newspapers with its more recent use as a venue for electronic music.
These are only a handful of the many exhibited works and events taking place at Manifesta 14 from now until October 30, 2022.
For more, visit manifesta14.org.