Montreal's urban brewery.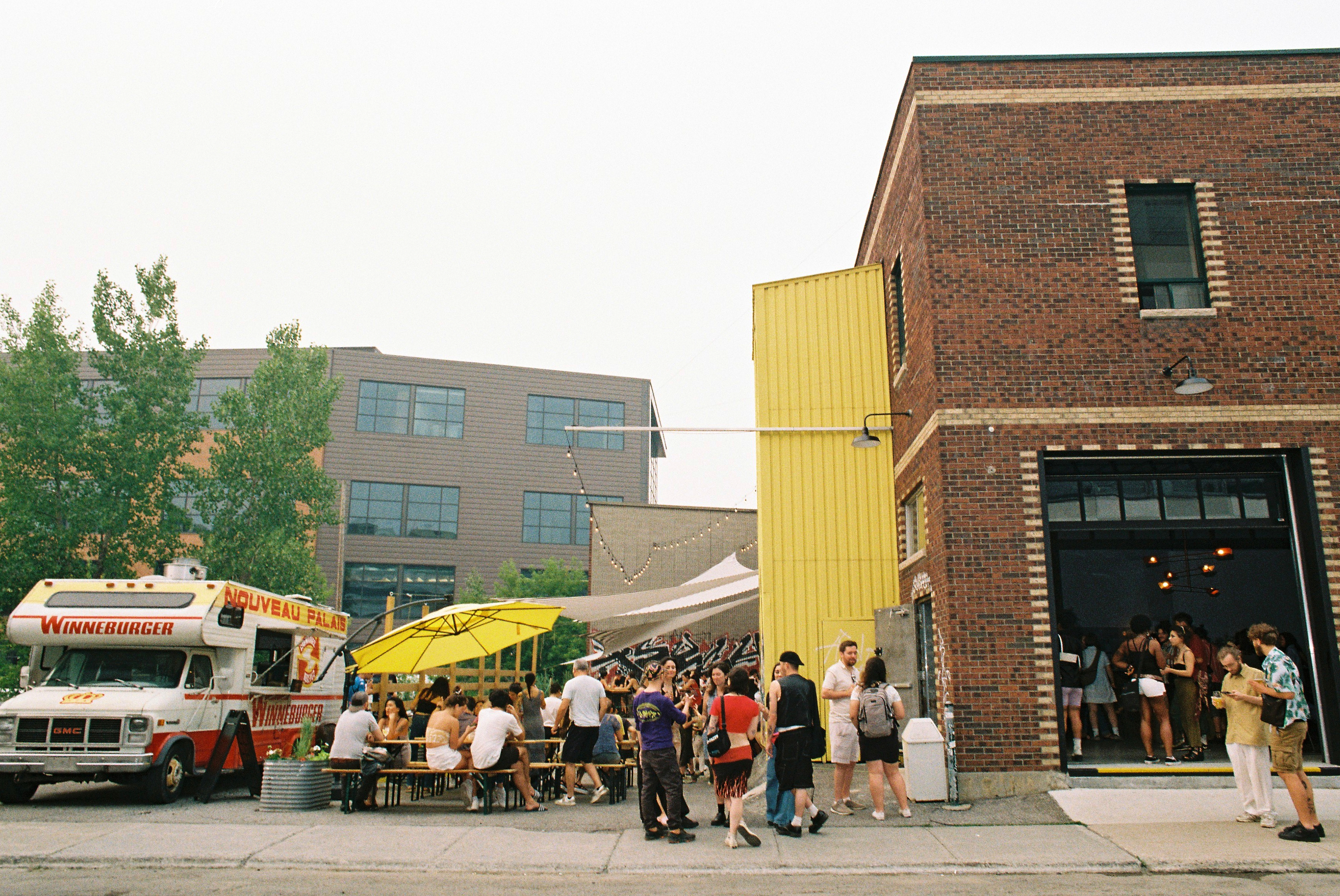 Mile-Ex is still finding its heart. The tiny industrial Montreal neighbourhood north of Mile End and west of Little Italy is rapidly developing into an area of games studios and factories converted to apartments, but it's still in need of a community hub.
Enter Ethan and Alexander Wills. Neither of the cousins is a stranger to the area, nor to the building that houses their new venture: urban brewery Wills Beer, which was founded in 2021 and opened shop in July 2023, plus an adjoining bar with the same name. Ethan and his family live two blocks away; Alexander, about a block and a half. And Ethan's in-laws live around the corner, in a loft they've occupied for decades, before it was possible to find a decent coffee in the area.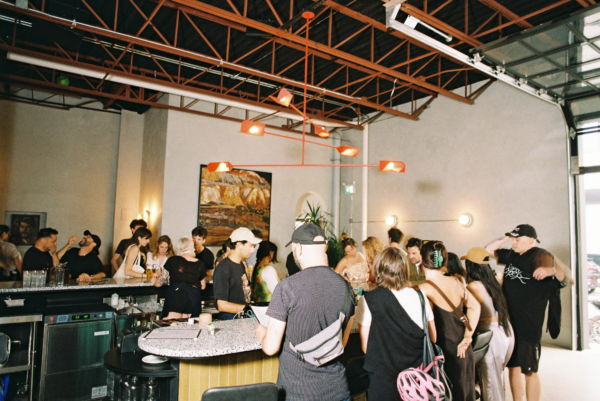 The venture is a reunion of sorts. After being raised in a rural Quebec commune, in homes full of music and art (but no running water, for much of their childhoods), they both attended McGill University, then went their separate ways. Ethan became a fixture in Montreal's dining scene, co-founding lauded restaurants Larrys and Lawrence and cementing Mile End's contemporary cool reputation. Meanwhile, Alexander got a PhD and worked abroad as a geochemist and volcanologist for two decades before returning home.
Ethan had already dipped his toe into the world of beer with Ghost Farm, produced with Wills Beer's eventual brewmaster, Ryan Lewell. But it was the early pandemic that really had him revisiting the longtime dream he shared with his cousin.
Ethan was also keeping his eye on the building down the street. Somewhat ironically, it actually used to be a brewery (with popular bar Alexandraplatz attached, as tenants), but it was making the Montreal equivalent of PBR. Once Wills moved in, all the old, dated equipment had already been sold off—and in any case, the pair gutted and rebuilt the space, investing in a B.C.-made König system, what Ethan calls "the Cadillac of brew kits."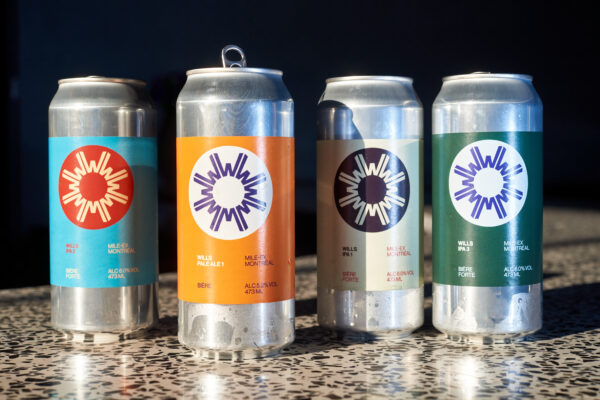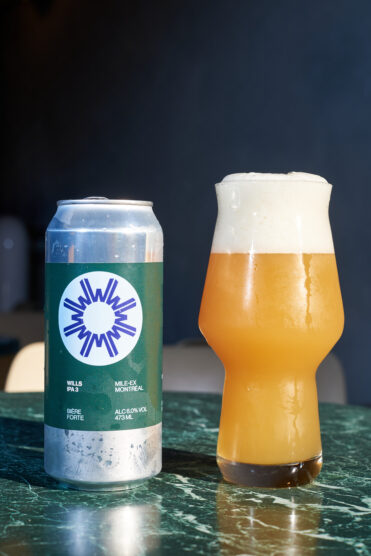 There was also a gap in the Quebec beer market, between old-school lagers (with medieval aesthetics to match) and kitschy new experimental brews. Room for consistent, grown-up IPAs, pale ales, Czech lagers. Something you could order at a restaurant like you would a natural wine.
Wills's list of stockists is predictably impressive, and growing, with its first brews appearing at some of the hottest spots in the city, including Joe Beef, Vices & Versa, Dispatch Coffee and Elena, where Wills's general manager, Ellen Eamon, hails from.
It doesn't hurt that the branding is a nod to Alexander's uncle, Canadian design icon Ernst Barenscher, best known for his work on Ontario's visual identity (including the coat of arms) and who worked alongside his wife, Gundi Barenscher, as part of a decades-long Toronto arts power couple. Developed with Max Kaplun, and emblazoned on the garage door by Mr. Sign, a.k.a. Dave Arnold, the Wills logo evokes both a snowflake and a sunburst, appearing in muted contrasting colours on beer cans and throughout the bottle shop. The effect is both retro and timeless, as well as reminiscent of the Expo 67 era.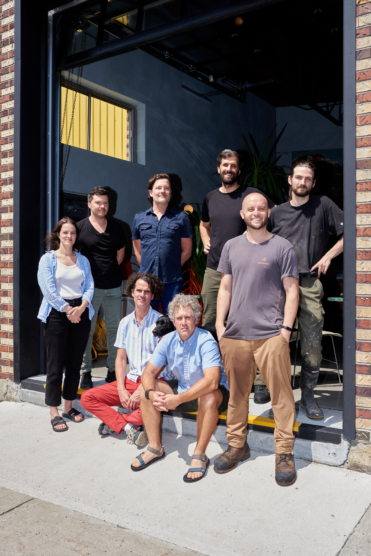 "That felt like a time when Montreal was looking ahead, optimistic about the future," Alexander muses. "We hope to be a part of a time like that again."
So far so good, in terms of community spirit. Over the summer, Wills has already hosted food pop-ups, a Montreal Review of Books issue launch, a party for former Montreal chef Natasha Pickowicz's More Than Cake cookbook, and a fundraiser for Vermont farms damaged by floods, put on with Hill Farmstead. The rural American brewery with a fervent, global following has been vital to Wills from day one as informal mentor. With any luck, Wills is building a business that will be just as beloved.
Photography by Matt Perrin.