What's New in Montreal Right Now
For your next getaway to la belle province.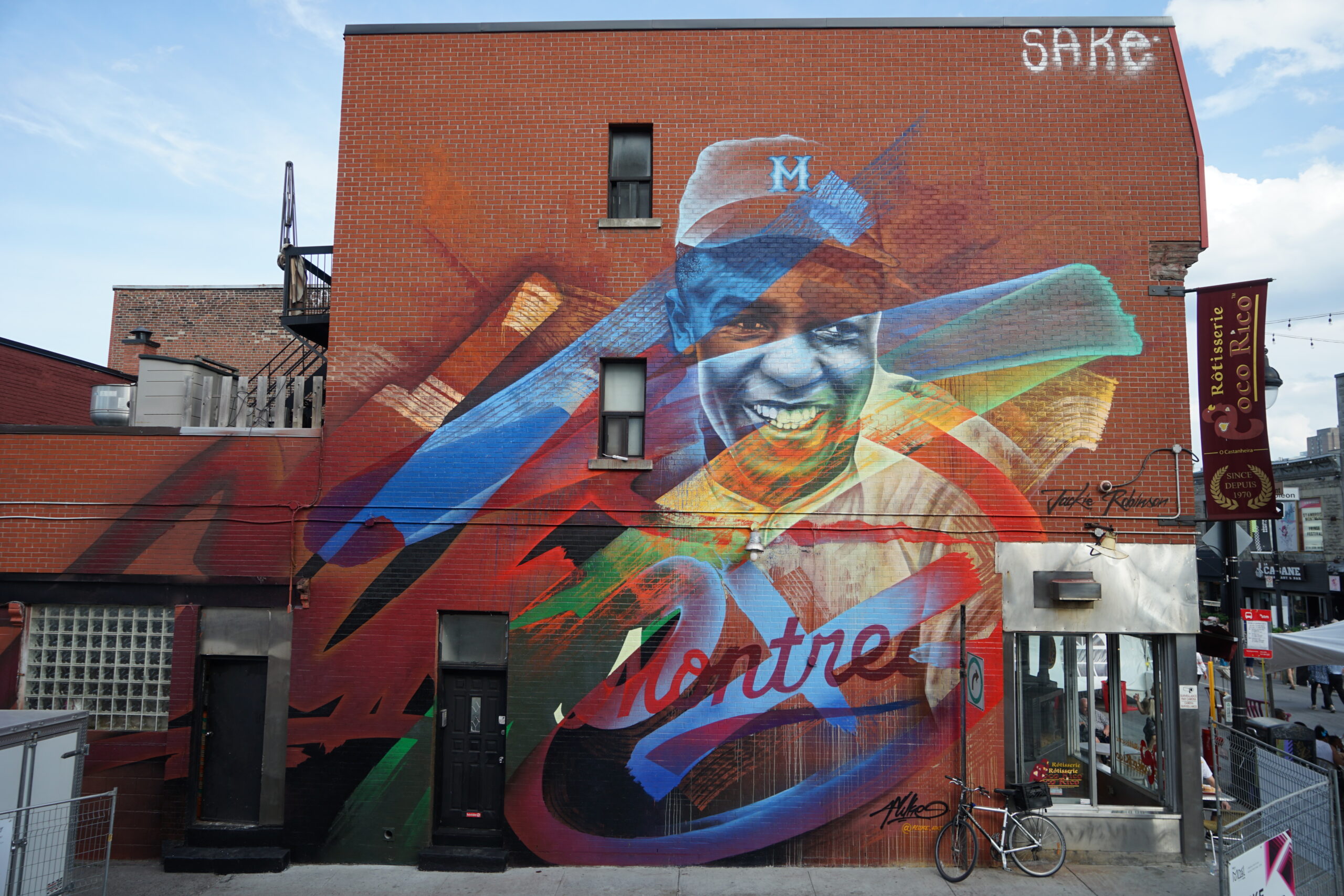 Montreal rolls out the red carpet for visitors with cutting-edge contemporary public art, neighbourhoods transforming into the newest "it" spot, and design-worthy places to call home for a weekend or longer. For your next getaway to la belle province, consider these five new experiences in Montreal.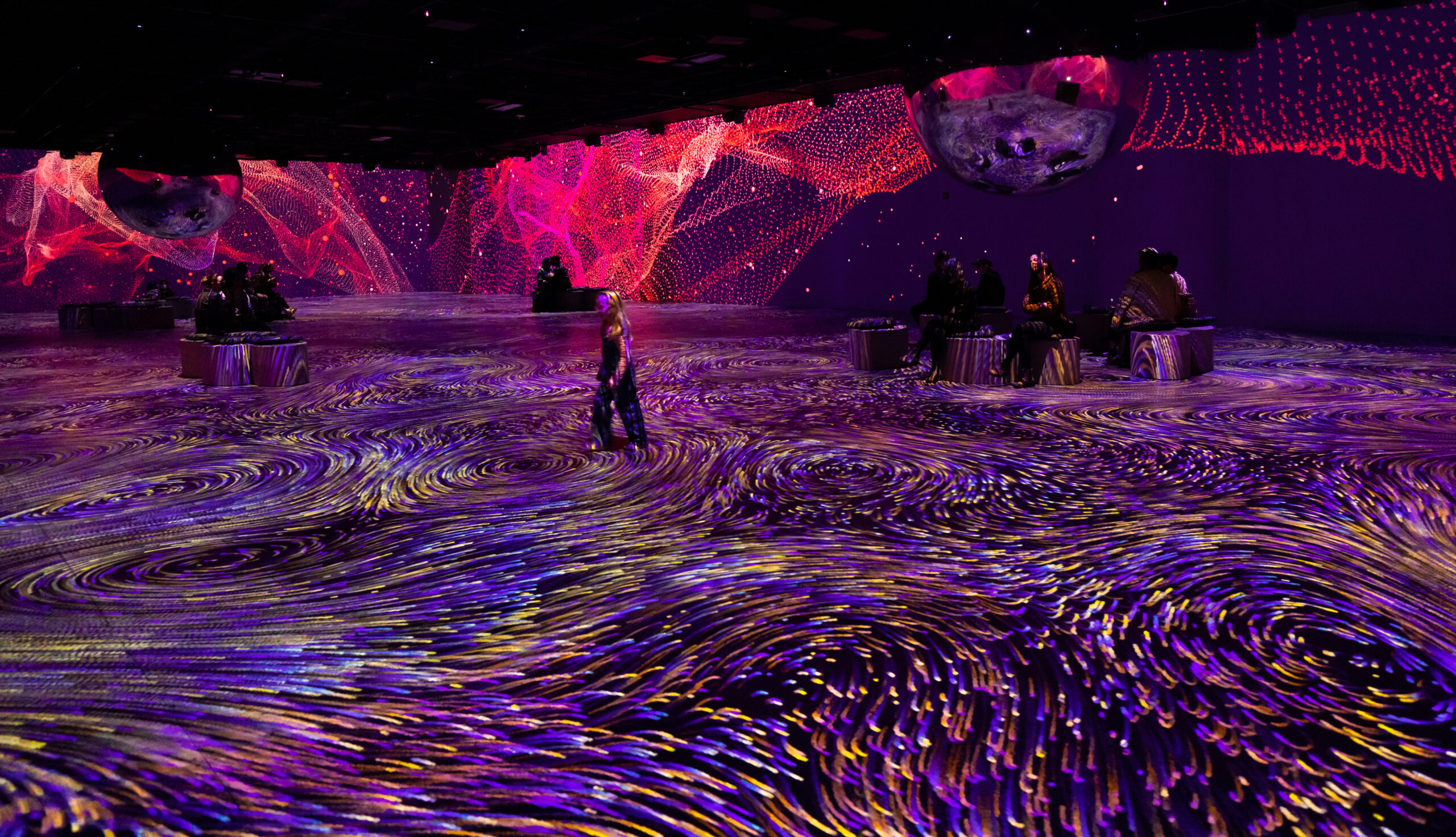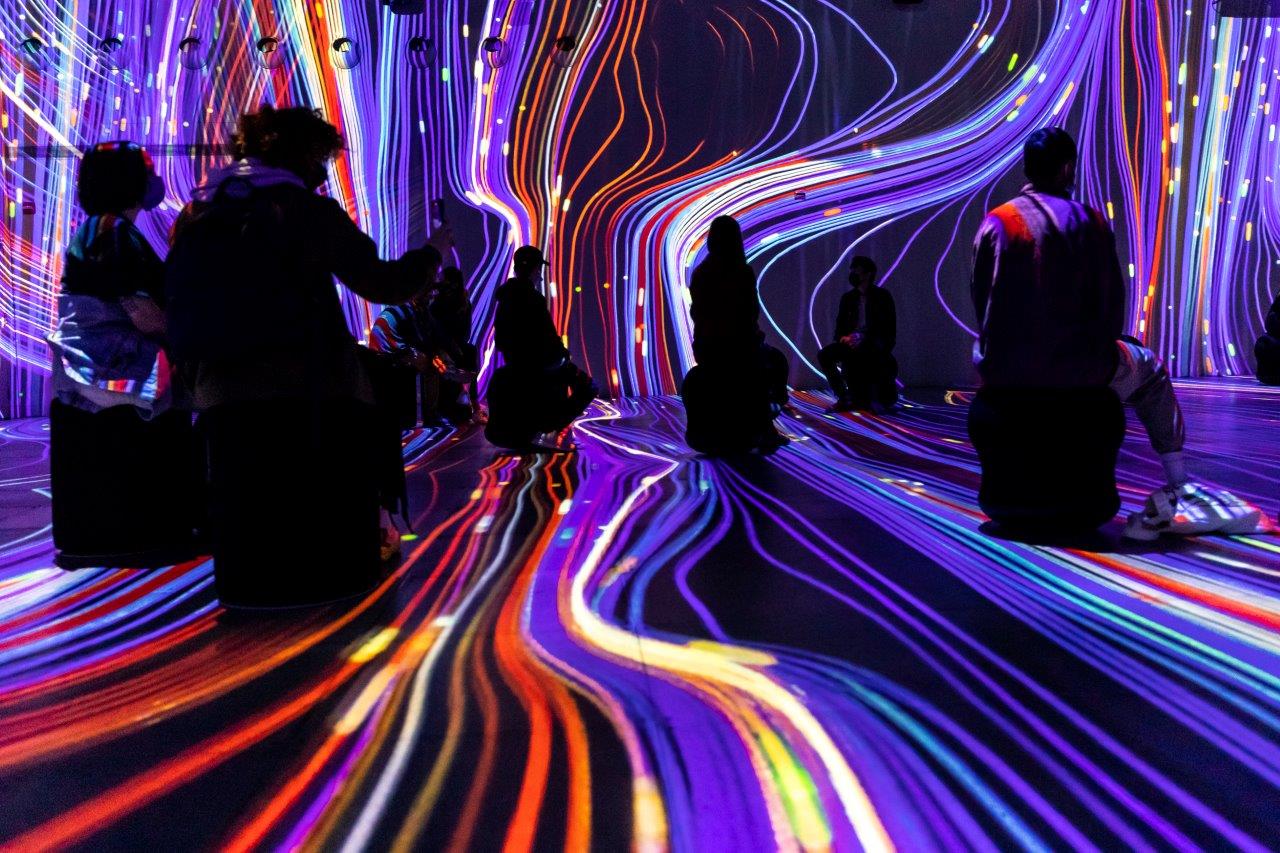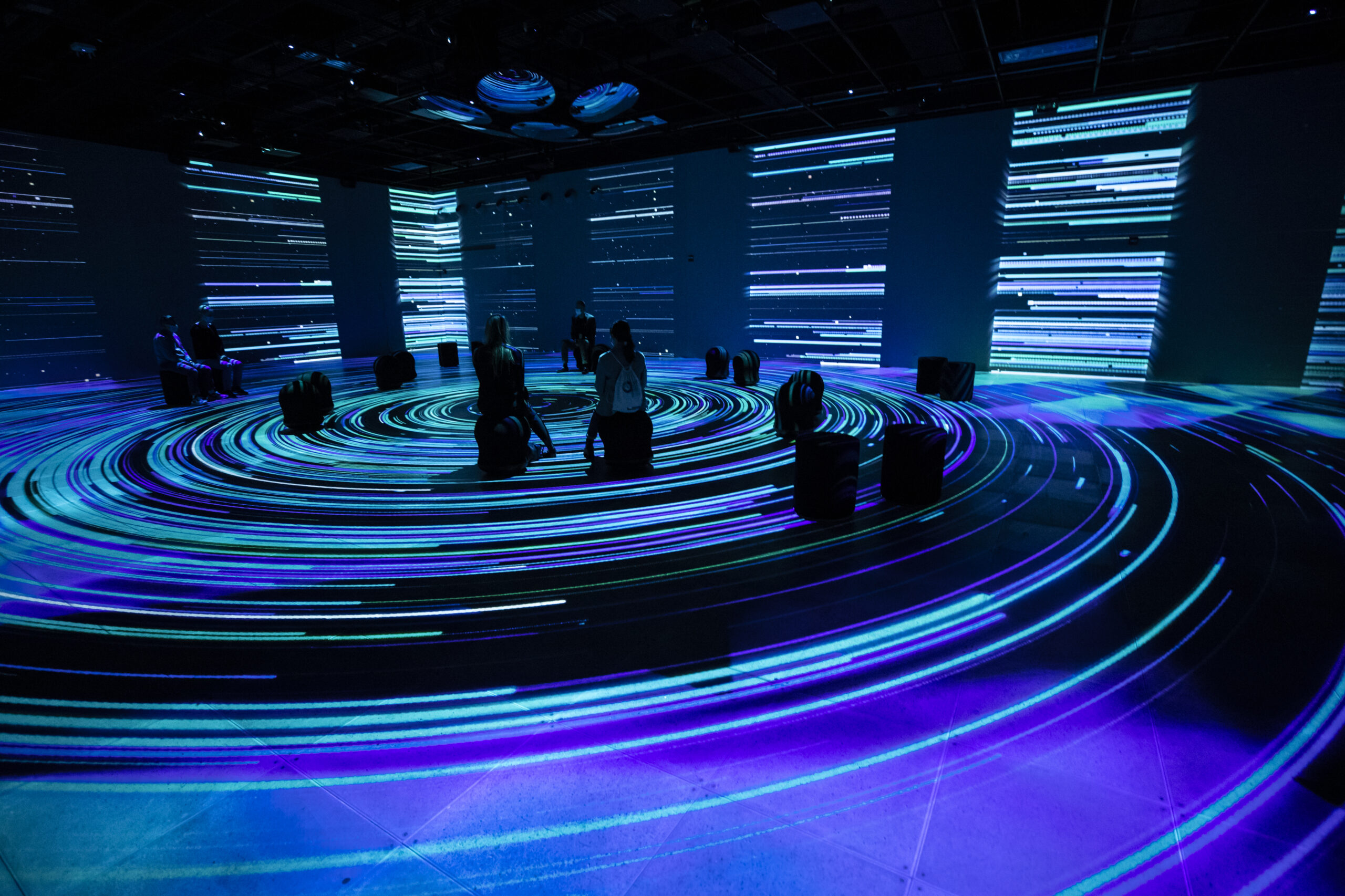 Along with Marriott's new Humaniti Hotel Montreal, the evolving district on the edge of Old Montreal now offers the country's largest indoor immersive attraction. Located in the Palais des congrès de Montréal, OASIS immersion was created by Denys Lavigne, Nicolas Lassonde, and Groupe Écorécréo in 2021. The 2,200 square metres (nearly 24,000 square feet) of total exhibition space includes three galleries, each with casual lounge seating in the centre, encouraging visitors to experience the immersive video artwork for as little or as long as they'd like. The current exhibition—RECHARGER/Unwind—is 10 musical and videographic creations by Canadian digital artists such as Sabrina Ratté and Ruban Mauve, as well as international artists like France's Maotik, Turkey's Nohlab, and Poland's Odaibe. The 105 laser projectors and 119 surround sound speakers place visitors in the midst of the artist's creations, experiencing the sequence of relaxation, energy, and reconnection. After this dose of modern art, stop for a cocktail at the Oasis Lounge before an evening in nearby Vieux Montréal.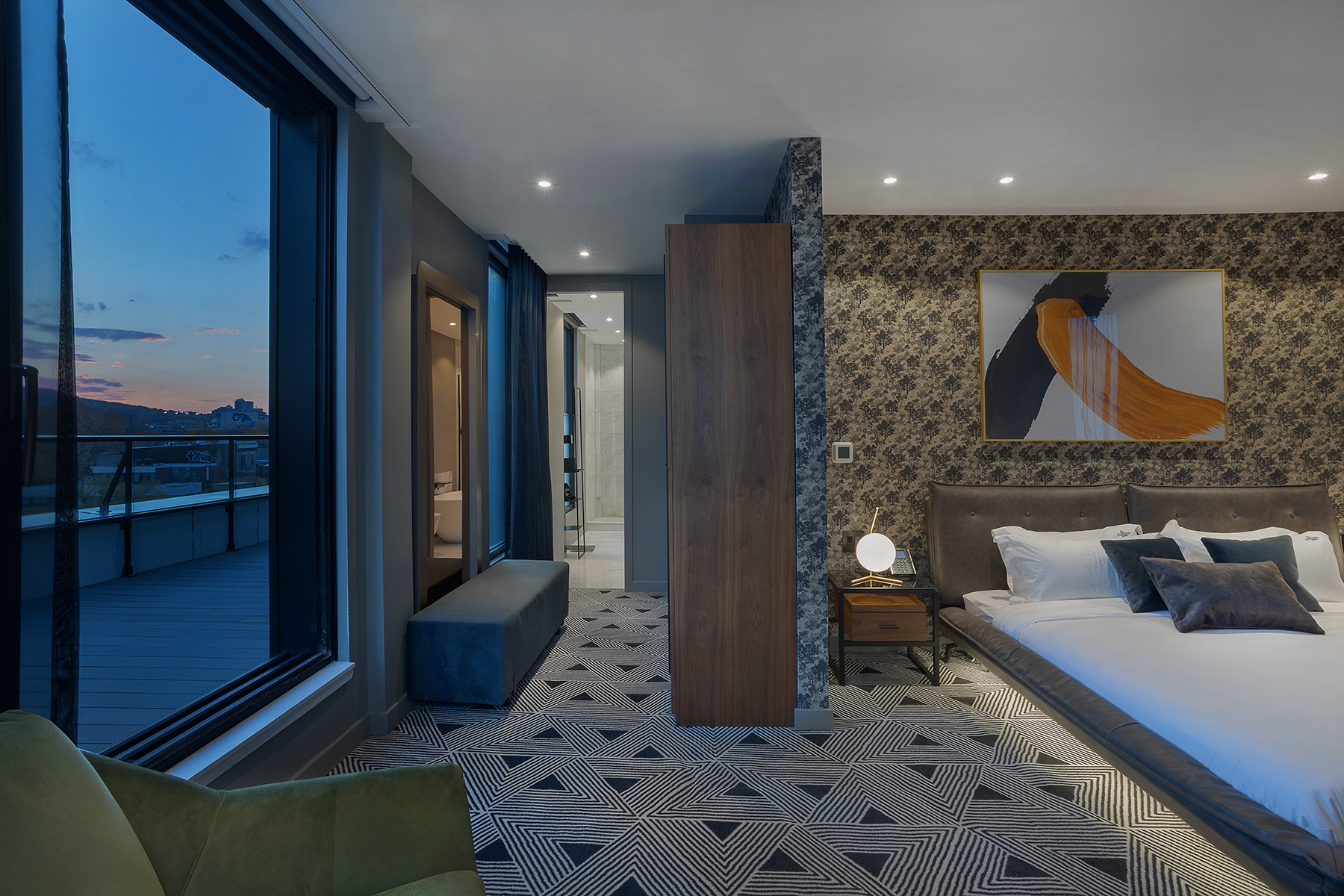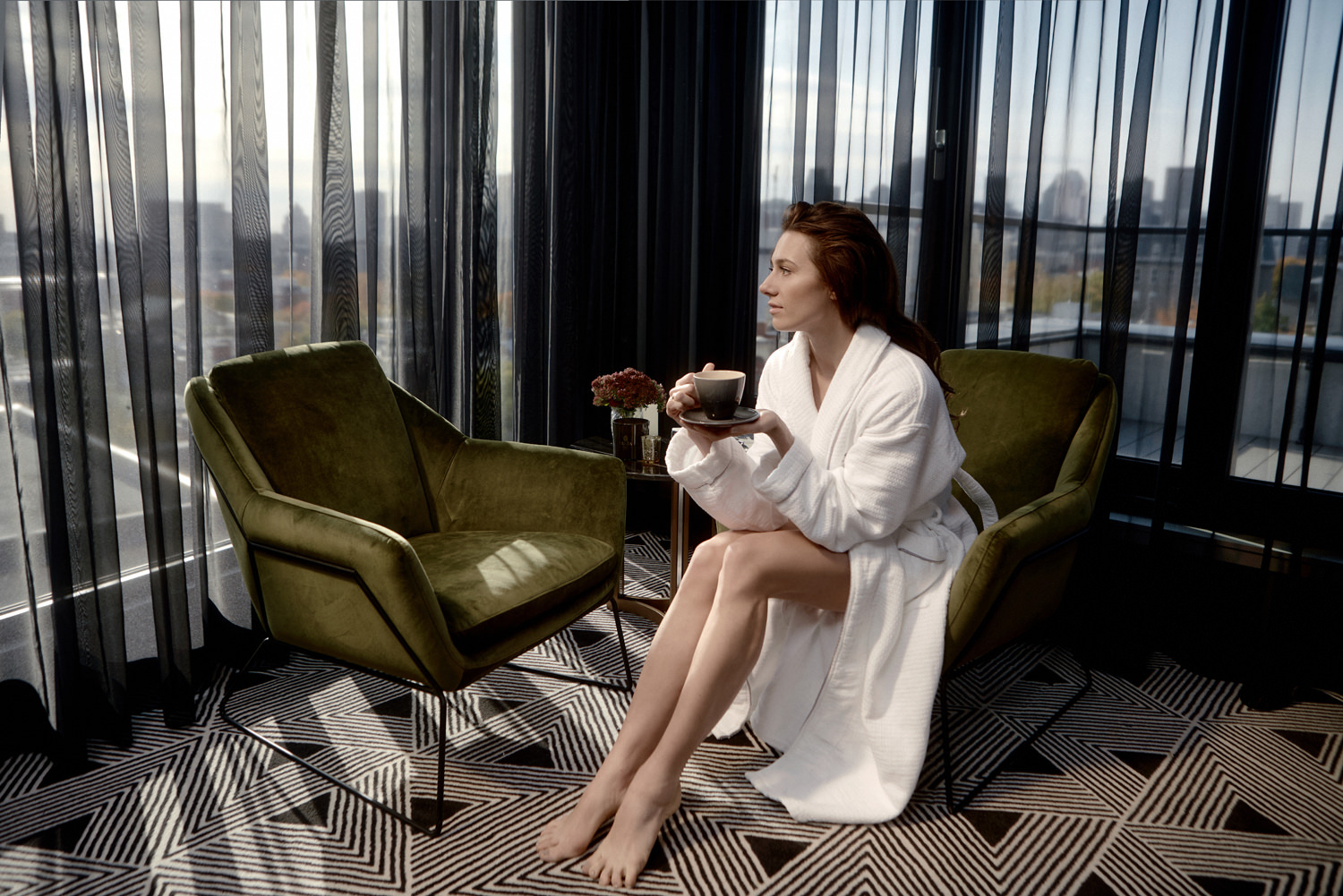 A boutique hotel on the edge of the vibrant Plateau Montréal district, Hôtel St-Thomas will become a favourite place to stay in the city. The well-travelled owners have expanded, renovated, and decorated the elegant Georgian house, whose 23 rooms feature platform beds, accents of matte black steel and gold, and geometric-patterned carpets. Each night table includes a tech zone with multiple outlets and a control panel to adjust lighting, blinds, and drapery. A seating area is perfect for relaxing and enjoying the prearranged complimentary breakfast delivered daily with coffee, fruit, yogurt, a croissant, and an omelette, while a small balcony offers views of the skyline. The spacious marble-tiled bathroom, with a freestanding tub and large shower stall, features natural and vegan BKIND personal-care products. Make sure to reserve time at Espace Thomas in the hotel's annex, a gym/spa that includes a sauna and outdoor heated plunge pool to soothe before bedtime or energize before a night on the town.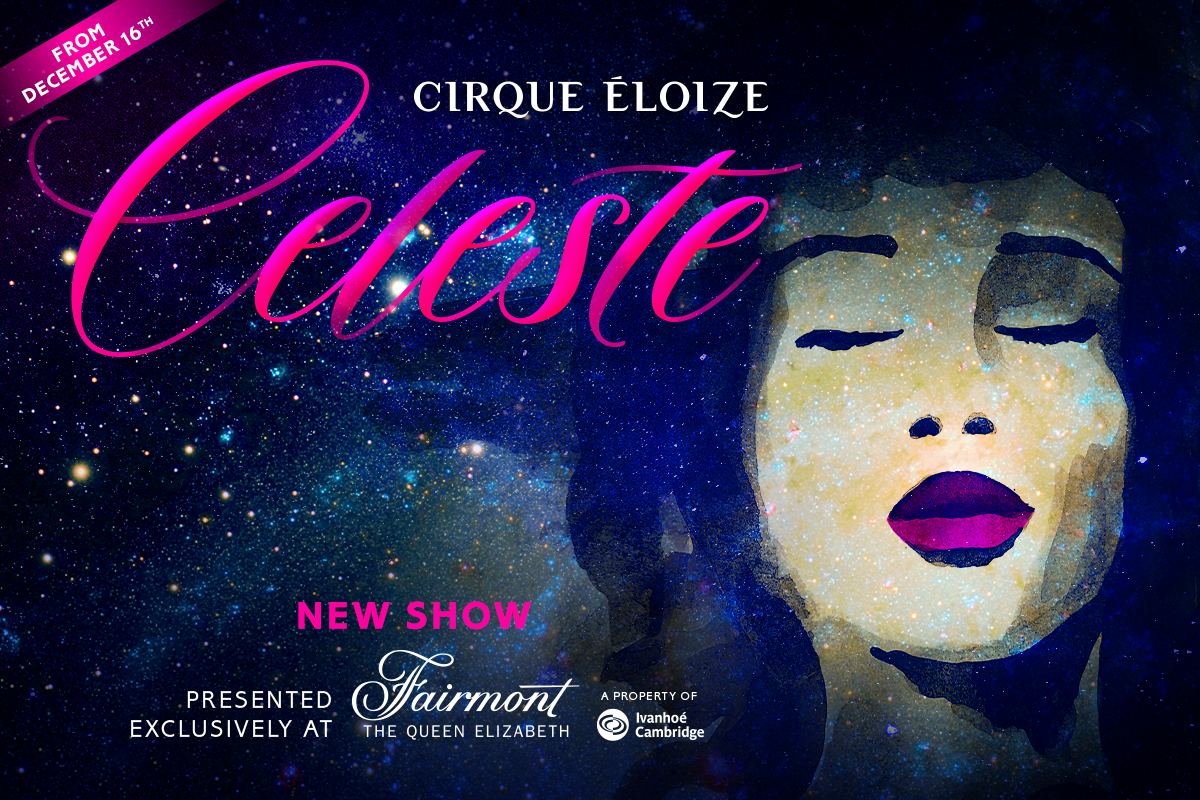 Cirque Éloize launched its new show Celeste at Fairmont The Queen Elizabeth in February. With the night sky and stars as its theme, Celeste is a distinctive hybrid of theatre, illusion, and circus, a nocturnally inspired storyline showcasing the impressive skills of Cirque Éloize's performers as they juggle and work the cyr wheel. The hotel's Agora and Centre-Ville meeting rooms are reimagined as a cozy boudoir, replete with soft couches and artfully placed drapery to set the mood. Formed in 1993, Cirque Éloize was a touring company until the pandemic necessitated the creation of Celeste, the first permanent show in its history. Celeste runs until June 2022.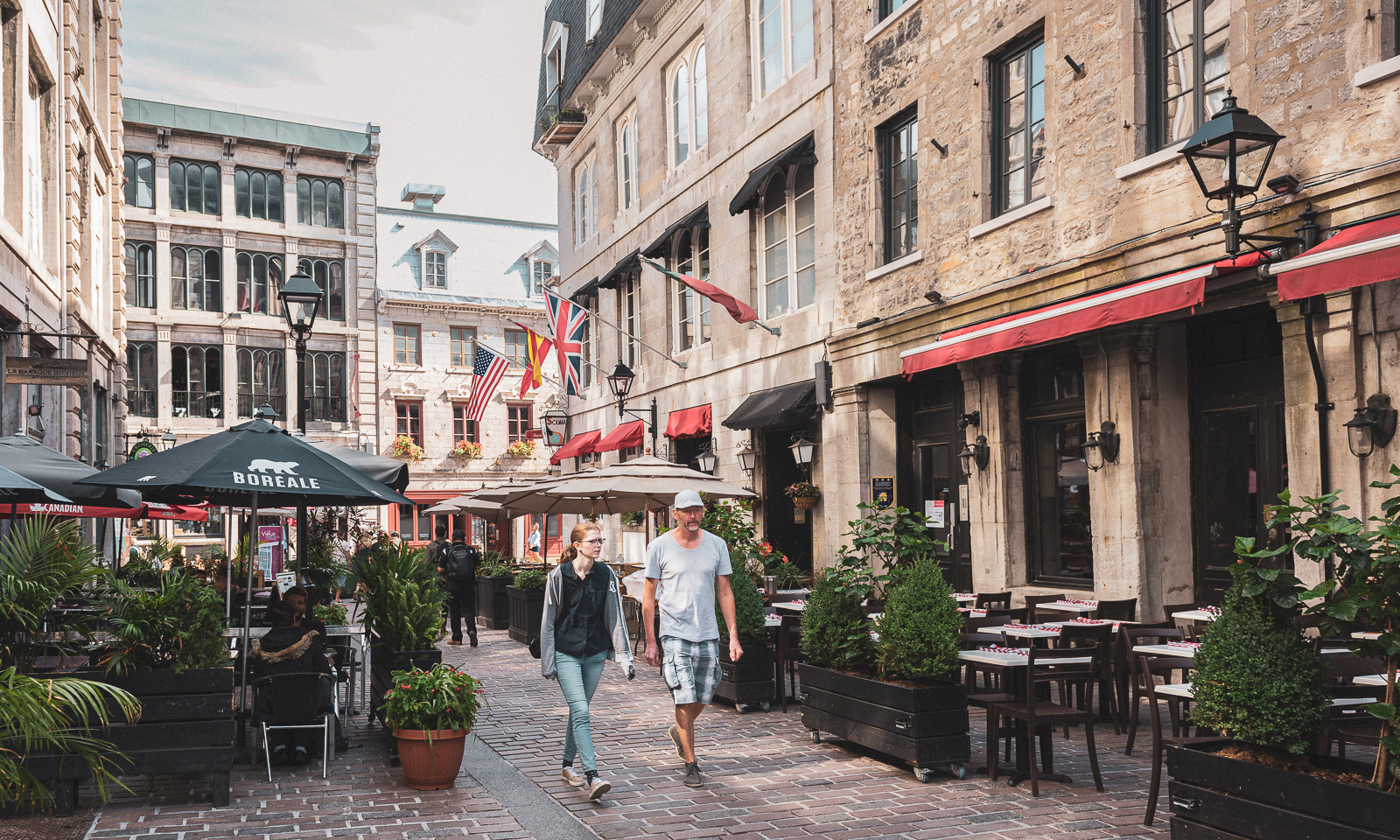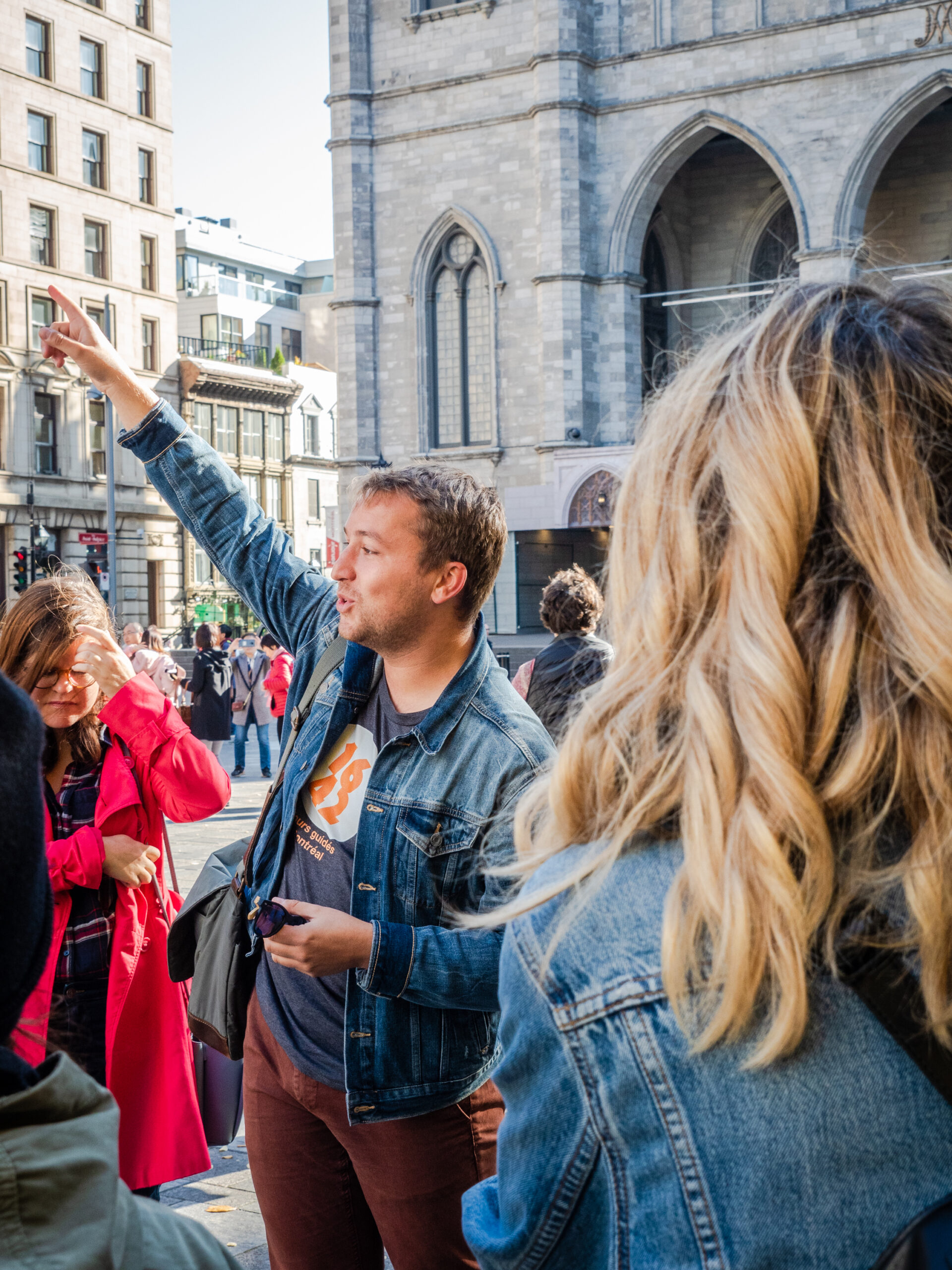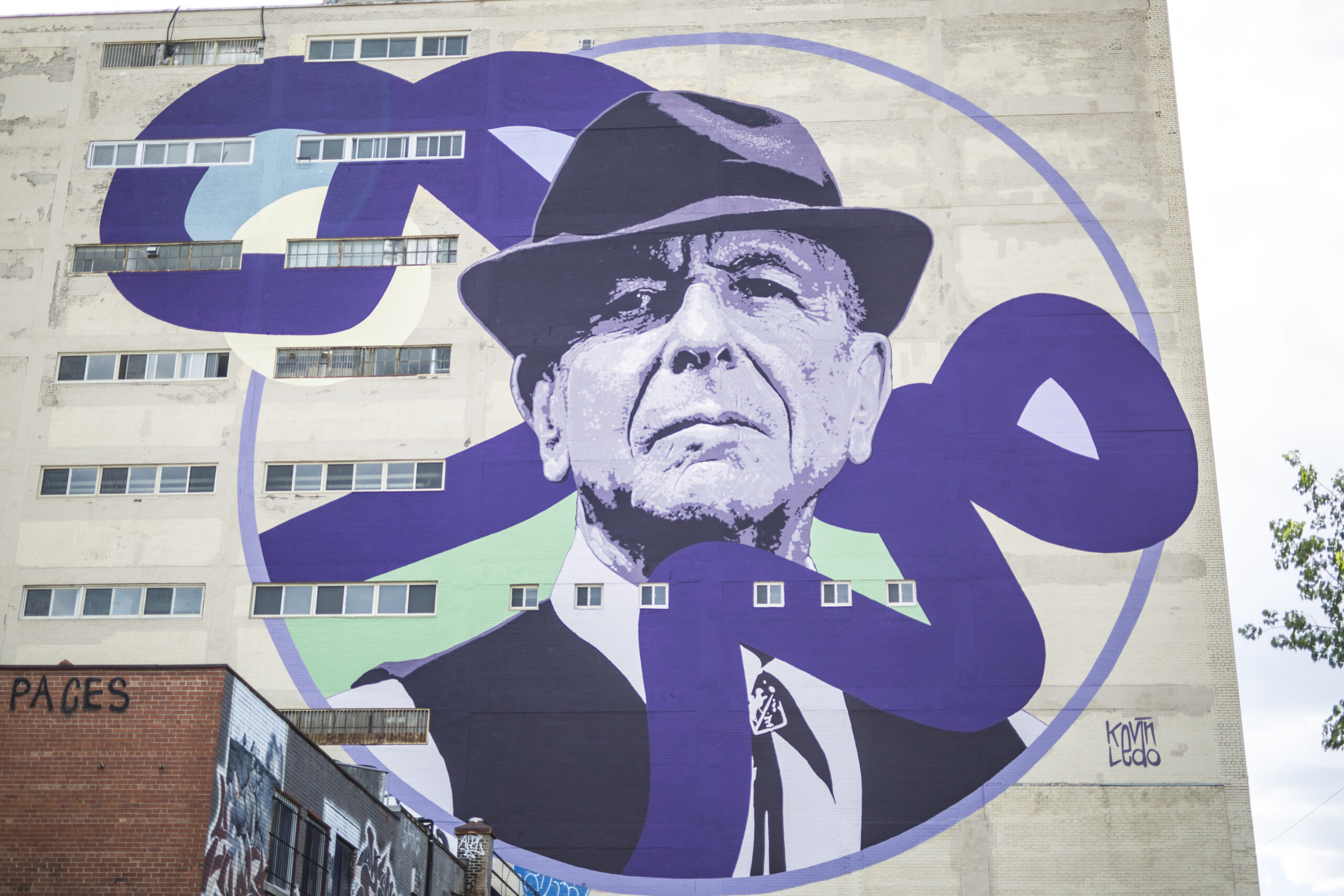 With a well-established mural scene and popular annual MURAL Festival, Montreal adores its street art and graffiti. Nearly every downtown neighbourhood boasts its own open-air gallery, so with this plethora of options, a sure bet for outdoor art is 16/42 Guided Tours' two-hour murals walking tour, which includes older street art such as diamonds made from recycled mirror by France's Le Diamantaire in 2014 or the Grandma graffiti artist by Montreal's A'shop from 2013. Beginning at the Saint Laurent metro station, the first notable works are part of a neighbourhood project by MU, a Montreal charity devoted to beautifying the city with murals. The colourful creations feature neighbourhood residents and have a motile perspective, as if seeing the art from a car. There's traditional graffiti found along the back of buildings on Sainte-Catherine Street East, like the brash styles seen in the celebration of Les Foufounes Électriques, a well-known live music bar and the graffiti-covered entry to vintage store Eva B. On Boulevard Saint-Laurent, a permanent gallery of the MURAL Festival showcases Québécois, Canadian, and international artists with dramatic two- and three-storey artworks; last year's edition included works by Cryote, Iregular, and birdO.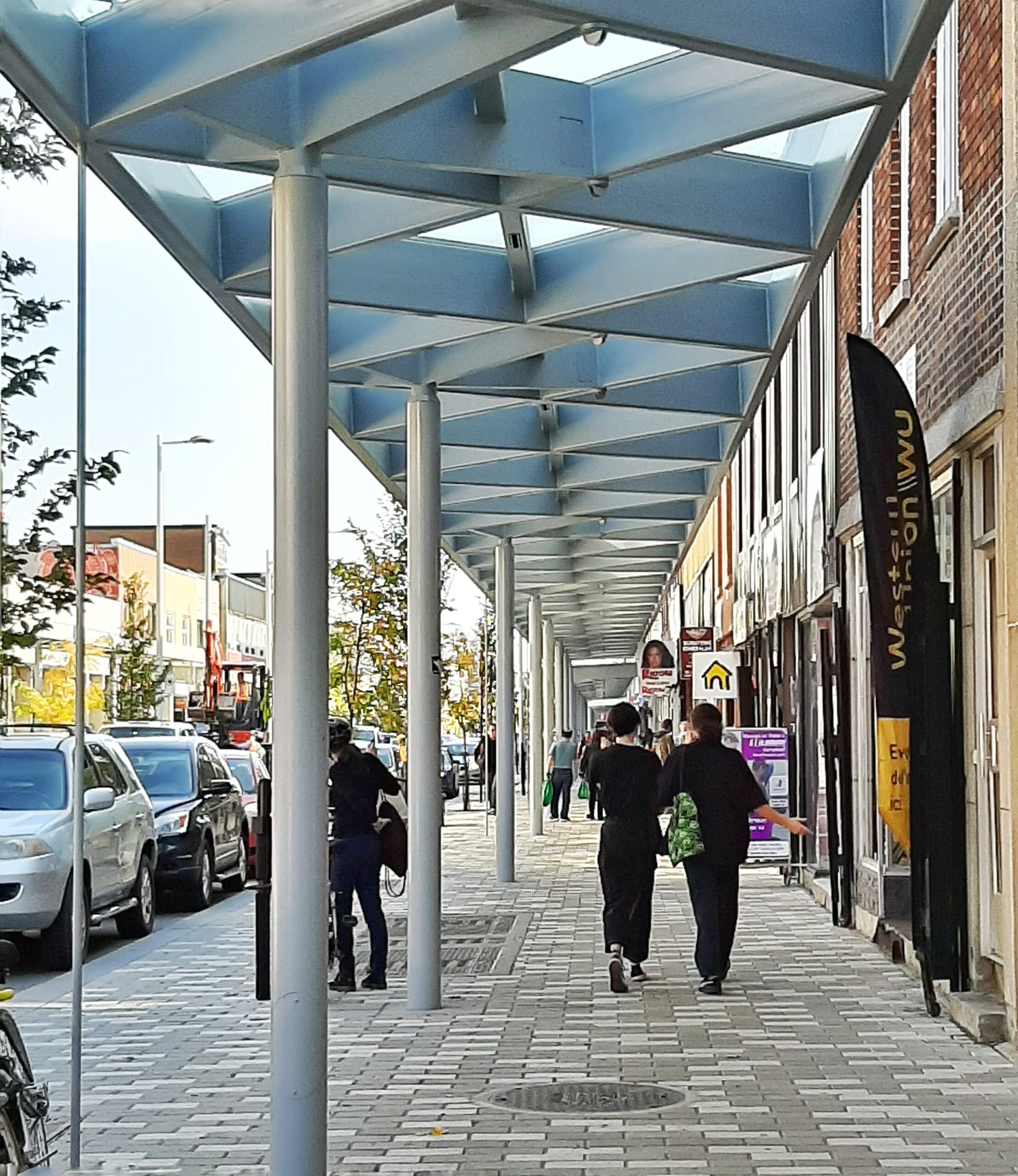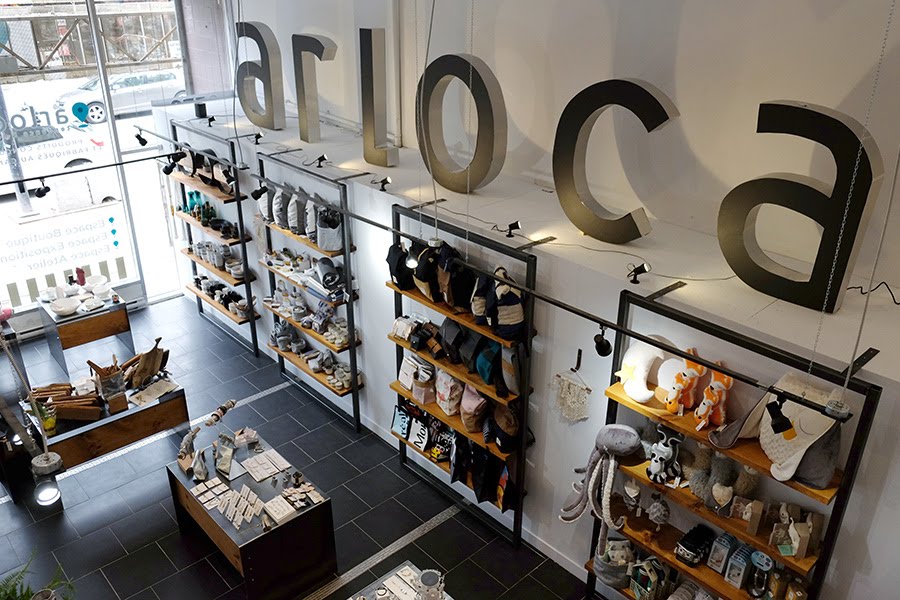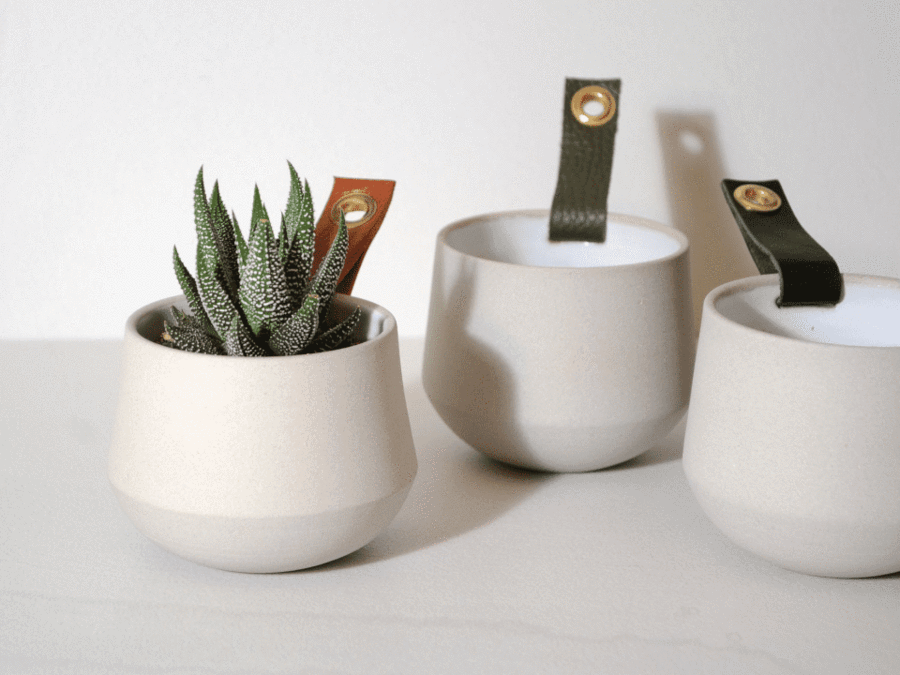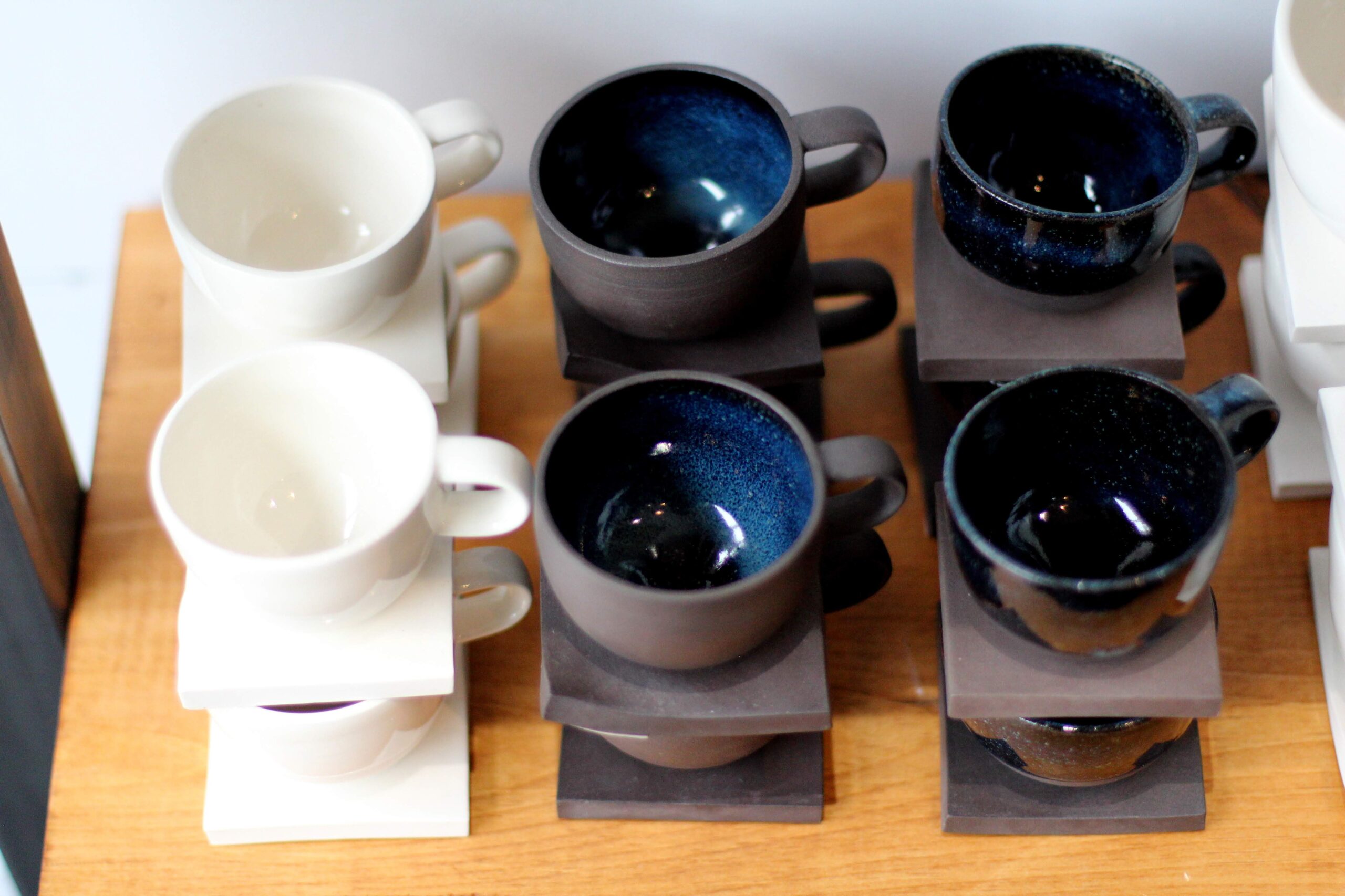 Rue Saint-Hubert between Rue de Bellechasse and Rue Jean-Talon is a study in a neighbourhood's celebration of itself, with wide, newly paved sidewalks and light-grey pergolas. Shaped by Irish, Ukrainian, and Italian immigrants who developed the original commercial district, Plaza St-Hubert has nearly 400 businesses to visit for retail therapy. Les Mauvaises Herbes is a calming space scented with lavender, lemongrass, and sage, selling handcrafted soap and personal-care products, as well as DIY kits to make body butter, lip balm, and bath salts. Librairie Racines, a Black-owned bookstore aims to broaden your knowledge with its English- and French-language titles by Canadian and international authors from marginalized communities. Boutique Arloca offers a notable selection of Canadian-made items, including quirky bow ties, sunglasses, and art prints. Le Roi du Smoked Meat is a beloved 68-year-old family joint that feeds the masses with heaps of smoked meat. For a snack, coffee, or meal, pop into Brouillon, a café-buvette that evolves from coffee shop to a restaurant to a cocktail bar every day.