Wander the Resort, a Design-Oriented Getaway in Prince Edward County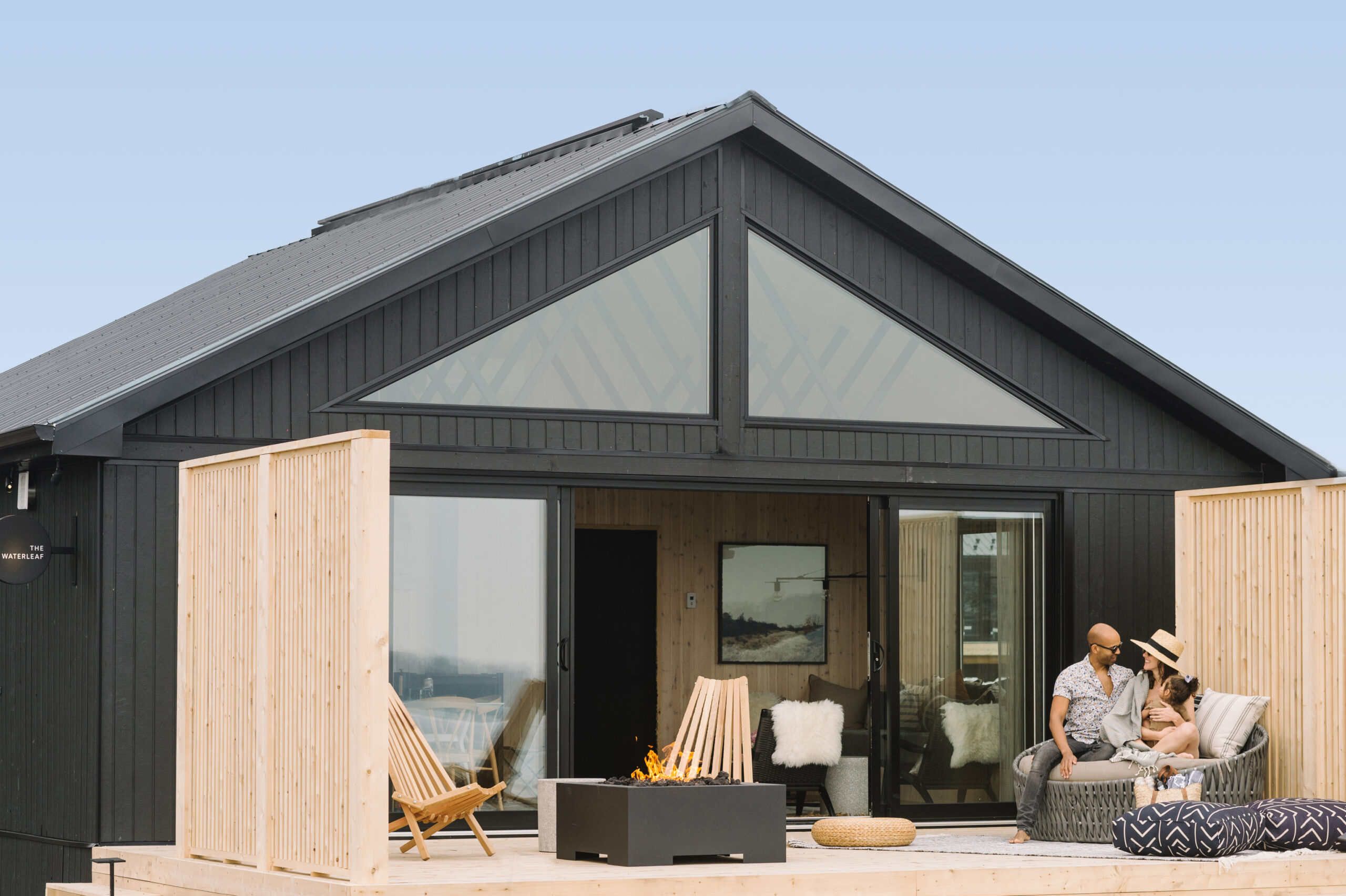 Two hours from Toronto, city dwellers can exhale big-city stresses and inhale the calm of Prince Edward County at its newest refuge: Wander the Resort.
Five minutes from Wellington in the village of Bloomfield, 10 cabins stocked with locally sourced and sustainable furniture, decor, and amenities are dotted over 10 lakefront acres.
"Our focus was to source from PEC businesses first, to add to the guest experience of spending time in the county," owner Shannon Hunter explains.
The first six months of the project resulted in an initial "lipstick and mascara" renovation plan being tossed aside for a more involved process, inspired by a June 2019 vacation to Mexico's Be Tulum resort.
"That [trip] kickstarted a new design ethos," Hunter says, moving away from the allure of Instagram vignettes and cute decor to focus on emotions and nostalgia.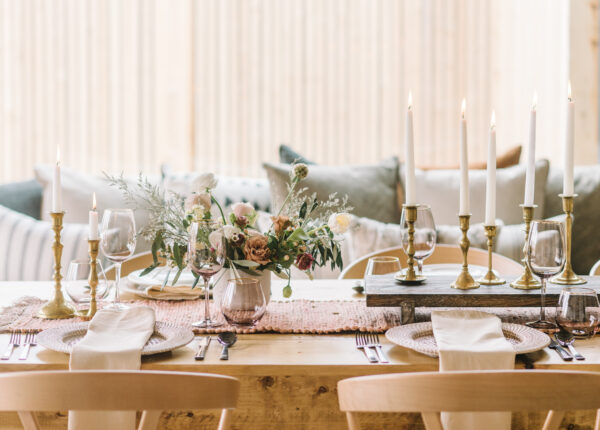 Guided by knowledge and experience from owning five Airbnb properties in PEC, Hunter fixated on the intersection of a contemporary and relaxing aesthetic without sterility or basicness. "The ultimate luxury is simplicity," she says. "I wanted to challenge myself to create that here, as well as something sustainable. I also wanted a space equally welcoming on a rainy day in November and a sunny day in July."
While the pandemic delayed the resort's opening from 2020 until mid-February 2021, its swoon-worthy aesthetic has fuelled many dreams (and resulted in many reservations), tempting future guests with a soothing Nordic palette of light-toned wood, cream, black, and grey.
There are four lakeside and six poolside/pup-friendly cabins. All self-contained two-bedroom units that sleep six, each has activities such as board games and the ability to text the concierge to request a lawn game or a smores kit.
The first guests were the resort's county neighbours, welcomed to experience the newest kid in their 'hood and spotting familiar regional names like Sunday's Company, which created a custom scent for the resort's bath amenities; mugs, travel mugs, and serving platters from Ye11ow Studio; wood candlesticks from Bethanie Kaye Design; and candles from the County Candle Co.
Inspired by Be Tulum, Hunter chose MicroCrete, a parged concrete for walls, floors, and bathroom, balancing it with natural textures for cabin decor and furniture—wood, cotton, rattan, linen, ceramic, wicker, jute, wool, and sheepskin—highlighted by abundant natural light from numerous windows. Open shelving in the kitchen, bathroom, and bedrooms accentuate the cabin's geometry, while heated floors and a private outdoor shower are added perks.
Ottawa's Obasan was the source for custom organic mattresses, dressed with organic cotton bed covers from Guelph's Rug & Weave and Endy Canada linens. Hunter designed the couch, choosing extralarge single Obasan mattresses, piled high with more than a dozen pillows from Toronto's Tonic Living and a custom wool throw from Obasan.
Each cabin features a natural gas fireplace inside, and a second outdoor gas fireplace on the deck, a custom collab with Belleville's Fireplace Specialties.
Wander created a guidebook for each cabin, highlighting county activities and events, local businesses featured on site, and two- and three-day itineraries with driving times for discovering wineries, boutiques, restaurants, and studios. Wander also has its own app, a digital guide for the resort and its benefits and a comprehensive travel guide of nearby Wellington, Picton, and the county.
Guests can expect more resort benefits as the days get warmer and longer, such as beach yoga classes, bonfire parties with live music, outdoor dinners with local chefs, movie nights under the stars, and in 2022, eight more cabins and a Nordic spa.
Wander the Resort: 15841 Loyalist Parkway, Bloomfield, Prince Edward County, ON
An earlier version of this article stated that the lakeside cabins allowed pets. It has been corrected to show that it is really the poolside cabins.