Vancouver Restaurant Industry All-Stars Share Stories of Inspiration and Community
Not your father's Yelp review.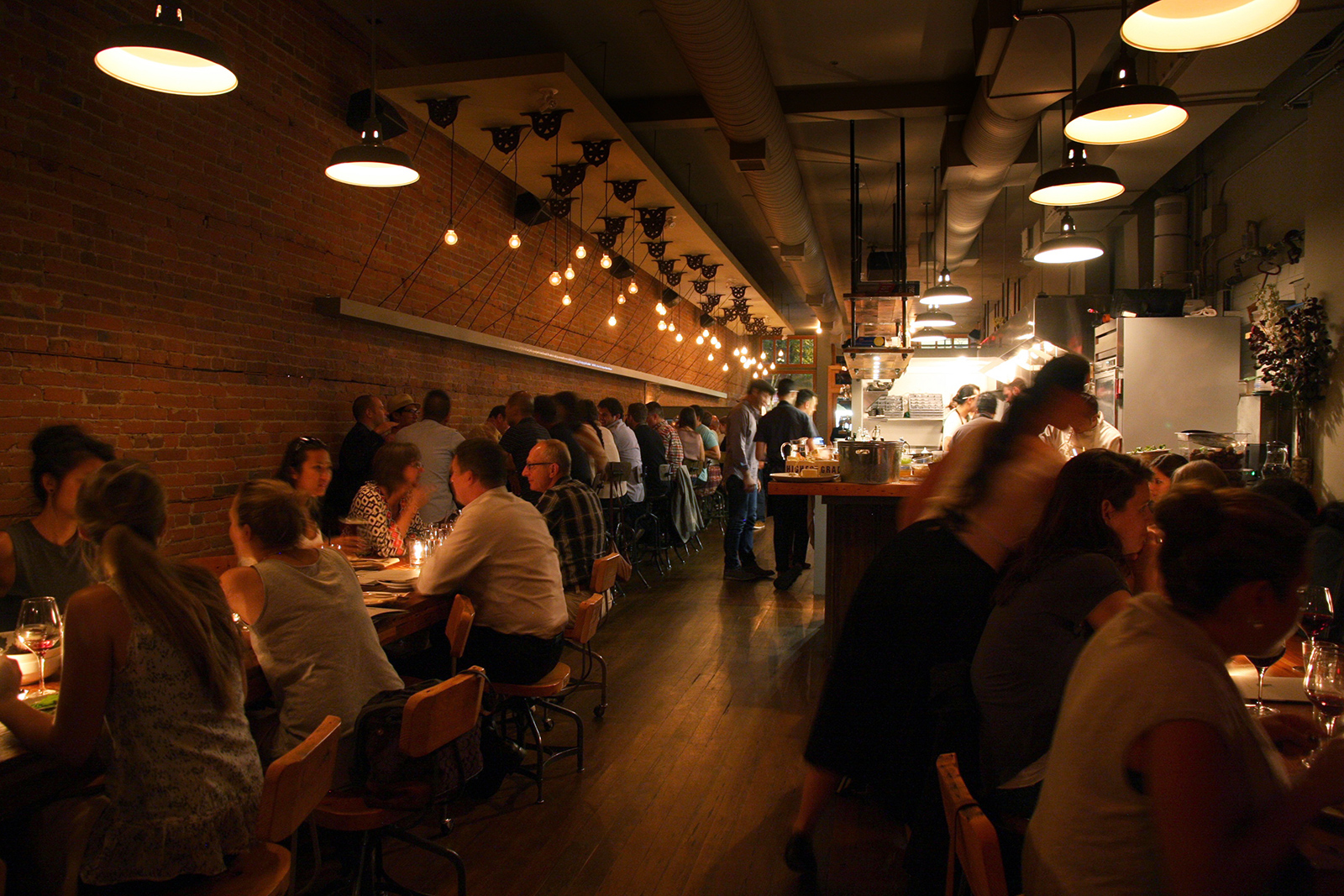 The benefit of an open kitchen is that you can watch the excitement and mechanical precision of a team. It looks like chaos, but when observed closely, it is a dance where everyone knows their part. When dinner service is just ramping up, this scene is a familiar one across the professional kitchens of Vancouver.
It is no small feat for a chef to pull off a meal that satisfies and impresses everyone at a table, especially when dietary restrictions and picky eaters are involved. But it takes a village to build the perfect evening for diners. A brilliantly planned menu can be ruined by bad service and impeccable flavours undercut by poor wine selections. Thus, an A-team of sorts is required to secure a restaurant's success: restaurateur, chef, sommelier, bartender, manager, server.
Vancouver has a tight-knit community of service professionals. For them, working in restaurants isn't a stop along the way to another career. It's a lifestyle they commit themselves to and grow with, often coming from other parts of Canada and finding they have to readjust to an entirely different picture of an industry, one that comes with a built-in community.
These standouts are making lasting impressions and fostering inroads and social change for others looking to follow in their footsteps. In the spirit of community, we have also asked them who they consider to be remarkable contributors to the Vancouver food scene.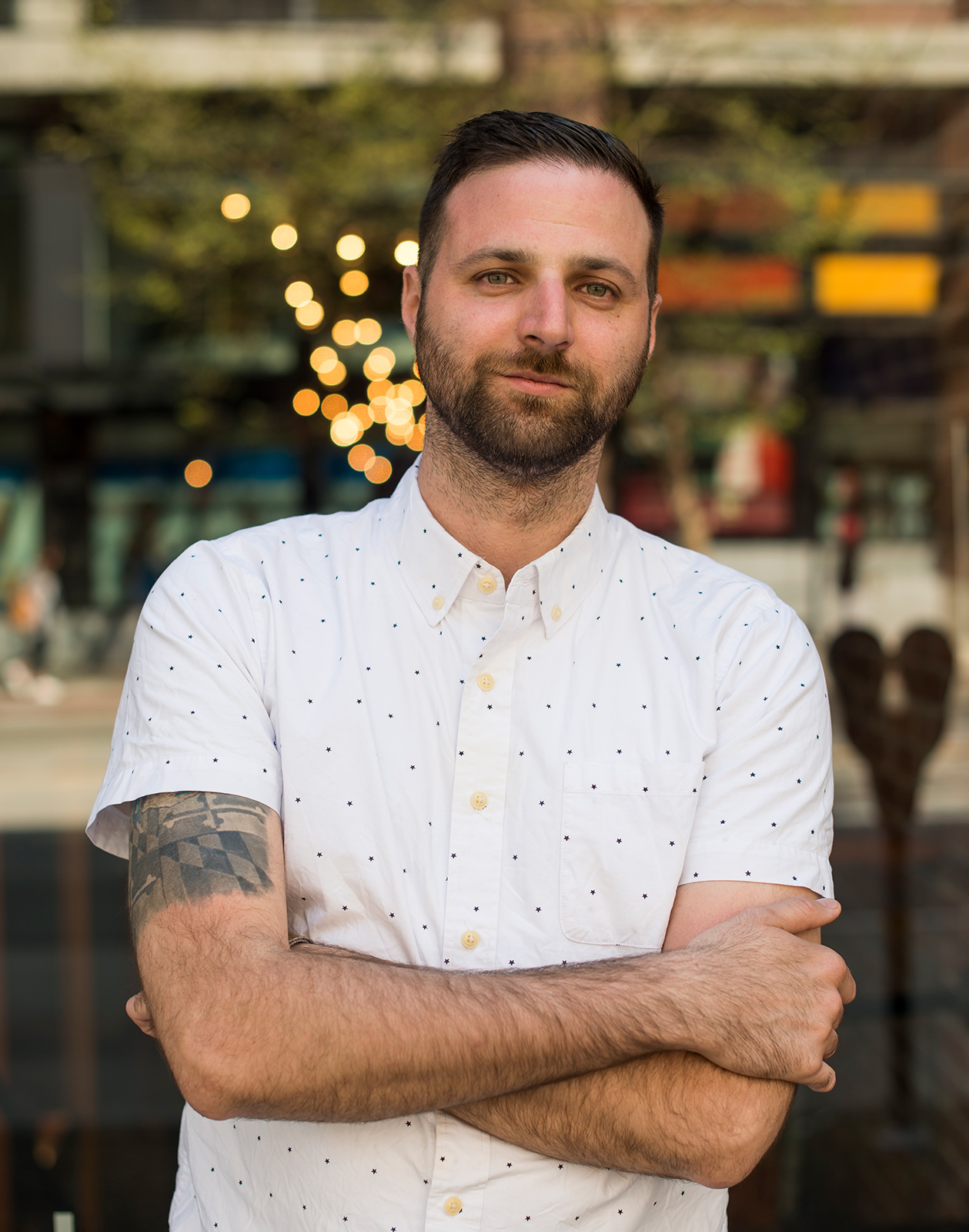 Photo by Jonathan Norton.
Serving Locality
Chef Ian McHale inherited Wildebeest's reputation for a meat-centric milieu, but that is only one piece of what he is capable of. A vegetarian or vegan can be just as happy with his omakase. His contribution to the culinary landscape of Vancouver comes from the locality, seasonality, and sustainability of his menu. McHale is working to change the verbiage around Wildebeest to highlight the availability of world-class everything in B.C. His motto is "Somebody's growing it, you just have to find them." He thinks "grocery stores have given people blinders. But when you go into a restaurant, you strip that away and it is really farmer direct."
Newish to Vancouver, having arrived four years ago after a stint at a Michelin starred restaurant in Dublin and a butcher shop in his hometown of Finksburg, Maryland, McHale sees parallels between the industry in Vancouver and the ethos of places he worked before. "At the Michelin-star restaurant, there was this attitude of 'damn you, it has to be Irish,'" he says, his Irish-influenced accent creeping in as if to emphasize his point. "Guys would knock on the back door and say, 'I just shot these seven mallards. Do you want them?'"
He feels that the Vancouver food scene is on the cusp of breaking out. It isn't there yet, and he gently points to the chain restaurants as a reason. However, he is confident that "places like the Mackenzie Room have a loud voice when people listen. It's just hard to get people to listen."
His solution? Just keep eating. Be ready for an experience.
Shoutouts: All the guys at the Diamond (particularly Leticia who makes it feel like home), the team at Dachi, the tunes at Juice Bar are always great, Pourhouse makes some excellent drinks, and James Langford-Smith (general manger at Kissa Tanto).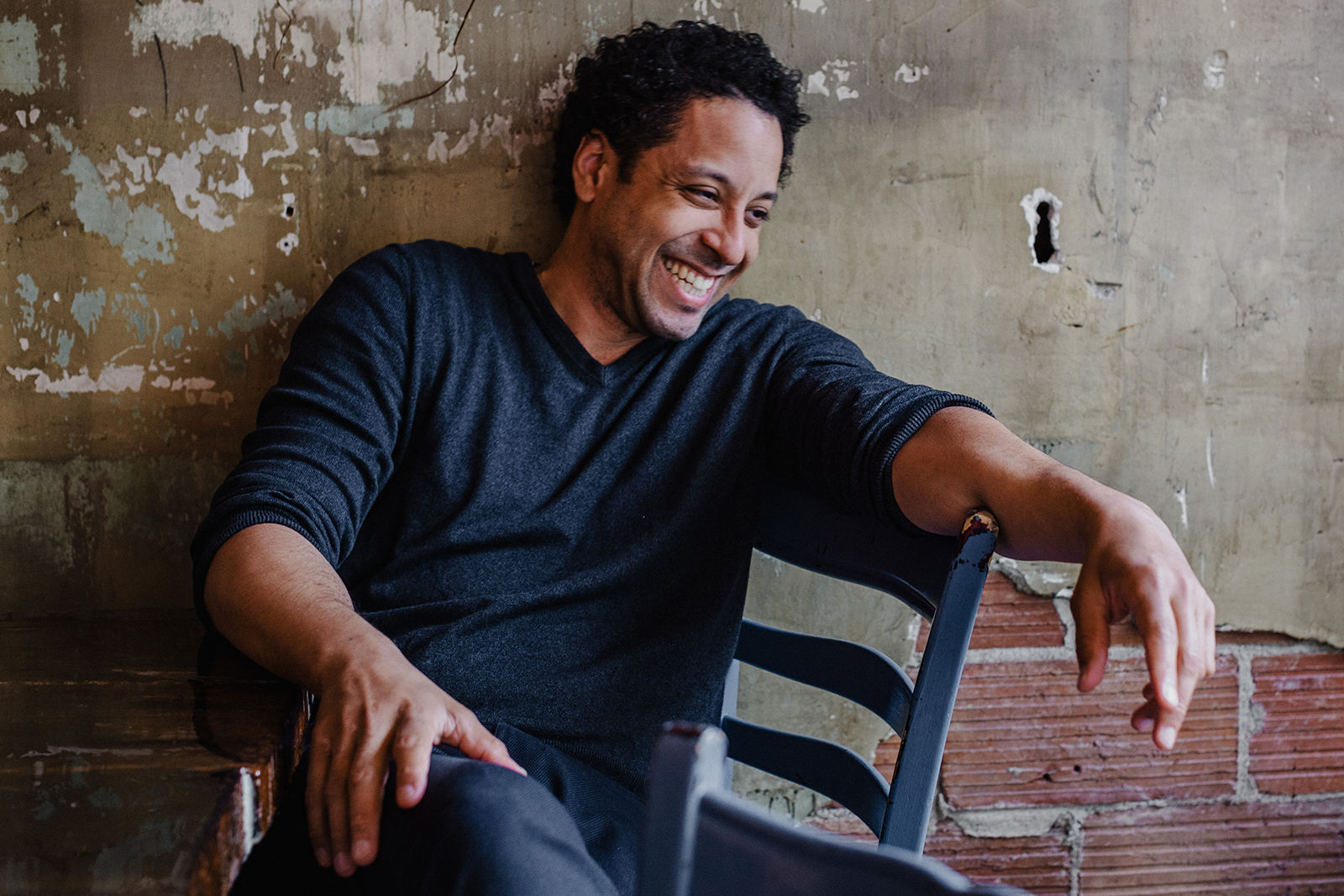 Photo by Katie Cross.
Acting Restaurateur
Antonio Cayonne moved to Vancouver to be an actor. He didn't anticipate becoming an integral part of the Mackenzie Room, one of the city's top restaurants. He knew owner Andrew Jameson and chef Sean Reeve from their days in Toronto and was brought on board shortly after the two opened the restaurant. He had plenty of experience in every restaurant role possible; he has always been the self-professed "what do you need done?" guy.
"When I first showed up my role was server, but we were all kind of servers," he says. "We are the type of people who can just make things work because we have the same core values when it comes to hospitality." Cayonne is still an actor, but now he can list restaurateur on his headshot under special skills. His service industry superpower is advocating for the restaurant. He quickly became the face of the Mackenzie Room while Jameson was the engine and Reeves the imagineer.
The longer the trio worked together, the more Cayonne's role mutated, and he now looks at the restaurant from a systems point of view. "We think hospitality begins the moment a guest conceives of coming to the restaurant," he says. "So how do we extend the road from our building all the way to wherever you are, across space and time?" It's hard to pin down what his day-to-day looks like, but essentially he tries to be everywhere at all times so that the narrative of the restaurants—the Mackenzie Room and now the trio's latest project, Say Mercy!— is clear.
Shoutouts: Julie Sopuck (former sommelier at Burdock & Co. and general natural wine enthusiast), Miki Ellis and Stephen Whiteside (outstanding severs at the owners of Dachi), Arthur Wynne (former bartender at Uva Wine and Cocktail Bar), and Paul McCloskey (general manager at The Arbour).
Olivor Twist
Some bartenders don't like it when you respond, "what do you recommend?" or worse, "surprise me." But it's the best thing to say to Jeff Savage if you find yourself at Botanist. He distinguishes what he does as a bartender from that of mixologist by emphasizing the customer. "A mixologist puts the drink first and a bartender puts the customer first," he reveals. "You don't want to taste my ego in your cocktail."
The 33-year-old was headhunted from Calgary to run the Vancouver Fairmont Pacific Rim bar program, and for good reason. Since joining Botanist two years ago, Savage has achieved accolade after accolade at the competitive level. Most recently, he placed second at the World Class bartender competition in Glasgow. However, it is his commitment to client experience, hospitality, and community that is most impressive.
Savage identifies hospitality as a combination of community, environment, creativity, training, and inclusion. "I think people who run bars and are passionate about food and drink tend to congregate together no matter what," he says. But in Vancouver particularly he notices "a heartfelt endeavour to do what we do for the betterment of our community."
He embodies the sentiment through his involvement with projects such as A Better Life Foundation, fellow bartender Max Curzon-Price's Hive of Apiarists, and Save On Meats' token program. "The beautiful thing about how Vancouverites see hospitality is that we don't just have it in pockets," he suggests. "We've talked long and hard about this at Botanist: how do we extend what we do and our hospitable nature beyond our bar?"
He believes that "if anything separates Vancouver's hospitality scene from anywhere else, it's the inclusion of other parts of the community and looking at ways to incorporate our hospitality into the solutions."
Shoutouts: Christina Hardigan (sommelier and wine extraordinaire at Wildebeest), JS Dupuis (competitive bartender), Alison Nichols (server at Elisa), Kristin Unger (an ex-Botanist manager) and Sean Layton (the restaurateur of Como Taperia).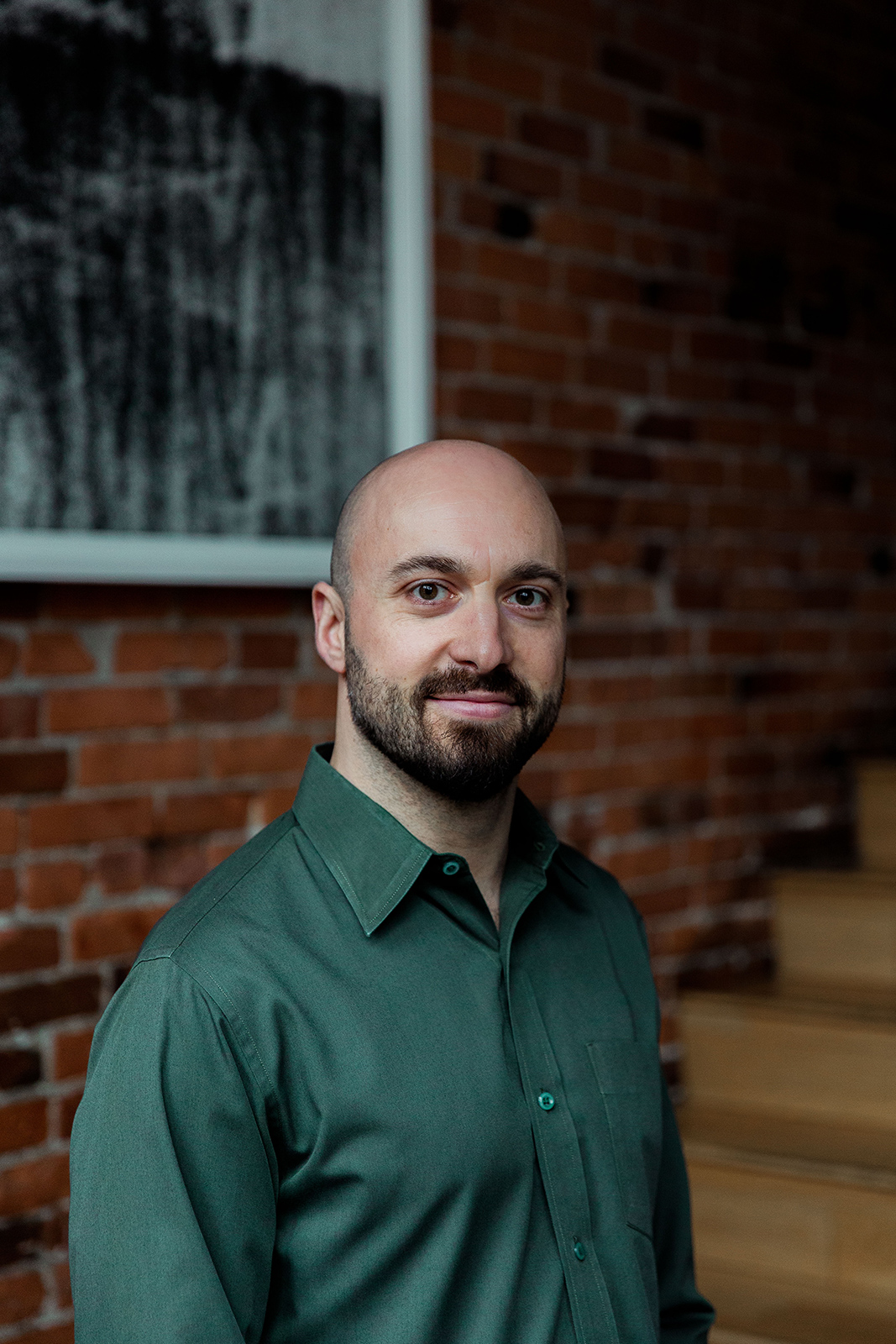 Photo by Eric Milic.
Wineding Up
Nick Bertoia is the poster child for the vocation of hospitality. He started as a manager at Cactus Club when he was 23 and found a culture and structure of operations that made him fall in love with hospitality. "I loved hosting people," he says, but there is an exact moment he can point to where he transitioned from a host to wine lover—a transition that ultimately informed the trajectory of his career and helped him arrive at L'Abattoir as a sommelier.
After three years at Cactus Club, he moved to Boulevard Kitchen and Oyster Bar to be part of the opening team. His love of wine was sparked by his inability to answer a guest's question. When the wine director asked him if he wanted to learn about wine, his education began immediately.
Now, as a full-fledged sommelier, he is giving back with Mind the Bar: a non-profit that offers mental health support to people in the hospitality industry. He admits, "We all know that in the hospitality profession people work long hours, and it's reacting to difficult situations in tight spaces." But he wants to alleviate the strain it can have by acting as "a beacon and extension" of Mind the Bar. He wants people to turn to him: "If they have any mental health issues, I am there to listen to them and direct them in the right direction."
Shoutouts: Chef Alessandro Vianello (executive chef for Kitchen Table Restaurants), Melissa Logie (a one-of-a-kind kindred spirit and server at L'Abattoir), Roger Maniwa (Sommelier at Hawksworth), Robin Cleaver (bartender that flies under the radar, Vancouver's best kept secret), Chad Clark (manager and creative behind the Salon Sessions).
_________
Never miss a story. Sign up for NUVO's weekly newsletter here.