Vancouver-Based East 29th Has the Secret For Restorative Skin Care
When life gives you lemons.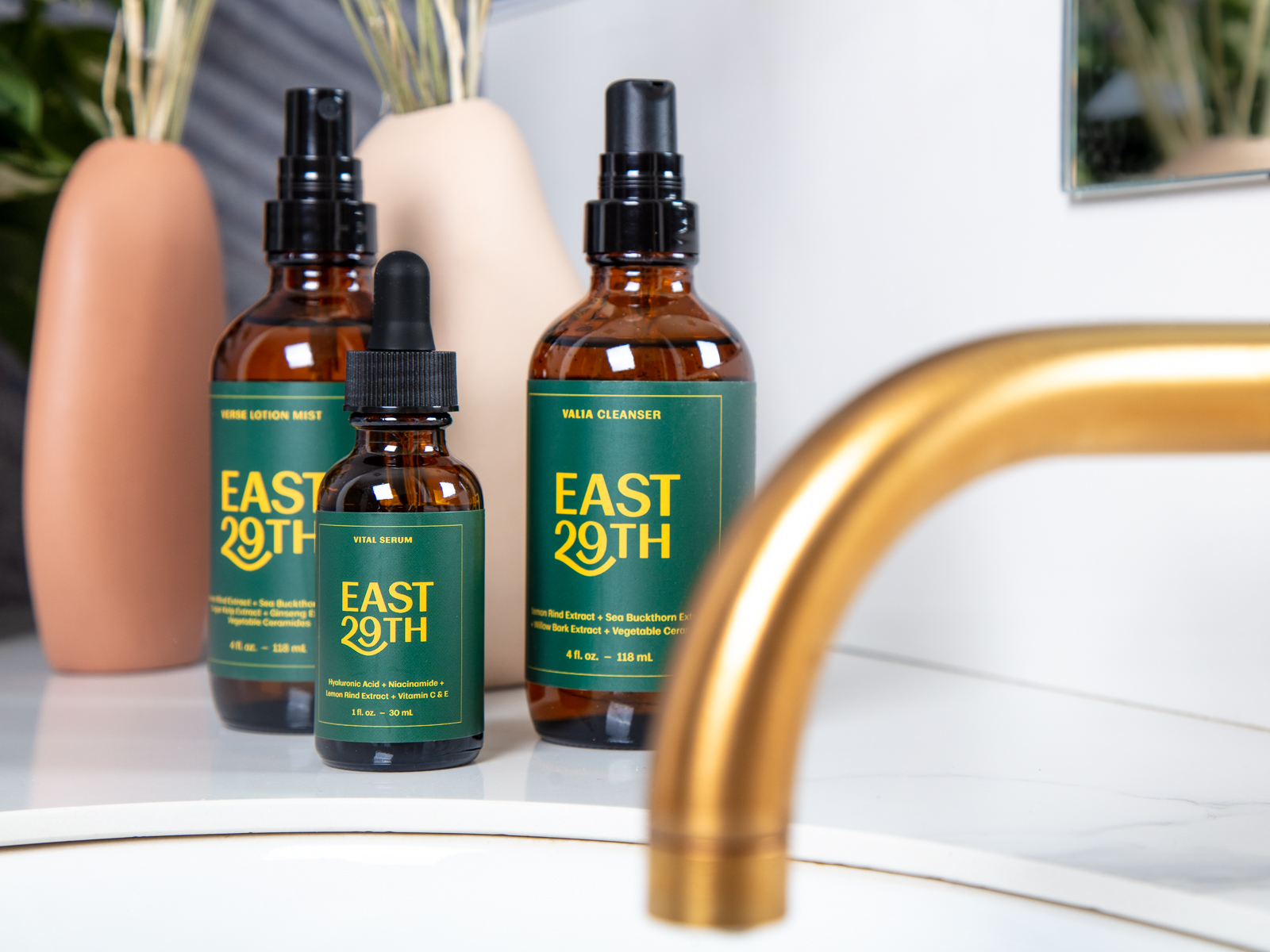 When life gave Victoria Ferguson lemons, she made skin care. Ferguson, the founder of Vancouver-based East 29th skincare, was only 15 years old when she became pregnant and so she ended up battling seismic hormonal shifts amplified by puberty. The result was epidermal chaos. "I was flaring up so badly with eczema and acne all at the same time, but I was too busy worrying about my new baby to be able to do anything about it," says Ferguson. An artist at heart, eventually Ferguson made her way to Vancouver's Blanche Macdonald makeup school. "I had never used a makeup brush before—I was a portrait artist and designed tattoos—but I needed more of a challenge," she says. "I thought, 'what better challenge than a canvas that lives and breathes like skin?'"
When Ferguson graduated, she worked on music videos, then decamped to New York, eventually landing a gig with Cirque du Soleil in Montreal. When she returned to Vancouver in 2017, Ferguson did makeup for ABC's The Good Doctor. Even after a grueling 20-hour shift, people would go out of their way to compliment Ferguson's skin. Asking her what foundation she was wearing and coming away perplexed when she replied emphatically, "Nothing!"
Her secret? She was incorporating lemons in her skin-care ritual. High in antioxidants and potassium, Ferguson thought, "if they're so healthy to eat, why wouldn't they be just as healthy for my pores to eat?" She began dehydrating and rehydrating the rinds and added glycerine and vitamin C. After much trial and error, Ferguson formulated the perfect tincture and irradiated her eczema. Despite the success of her lemon-based solution, Ferguson didn't see a wider appeal for her personal salve. "I didn't think anyone else had a problem like me with my eczema, so I had no plans on ever creating anything more."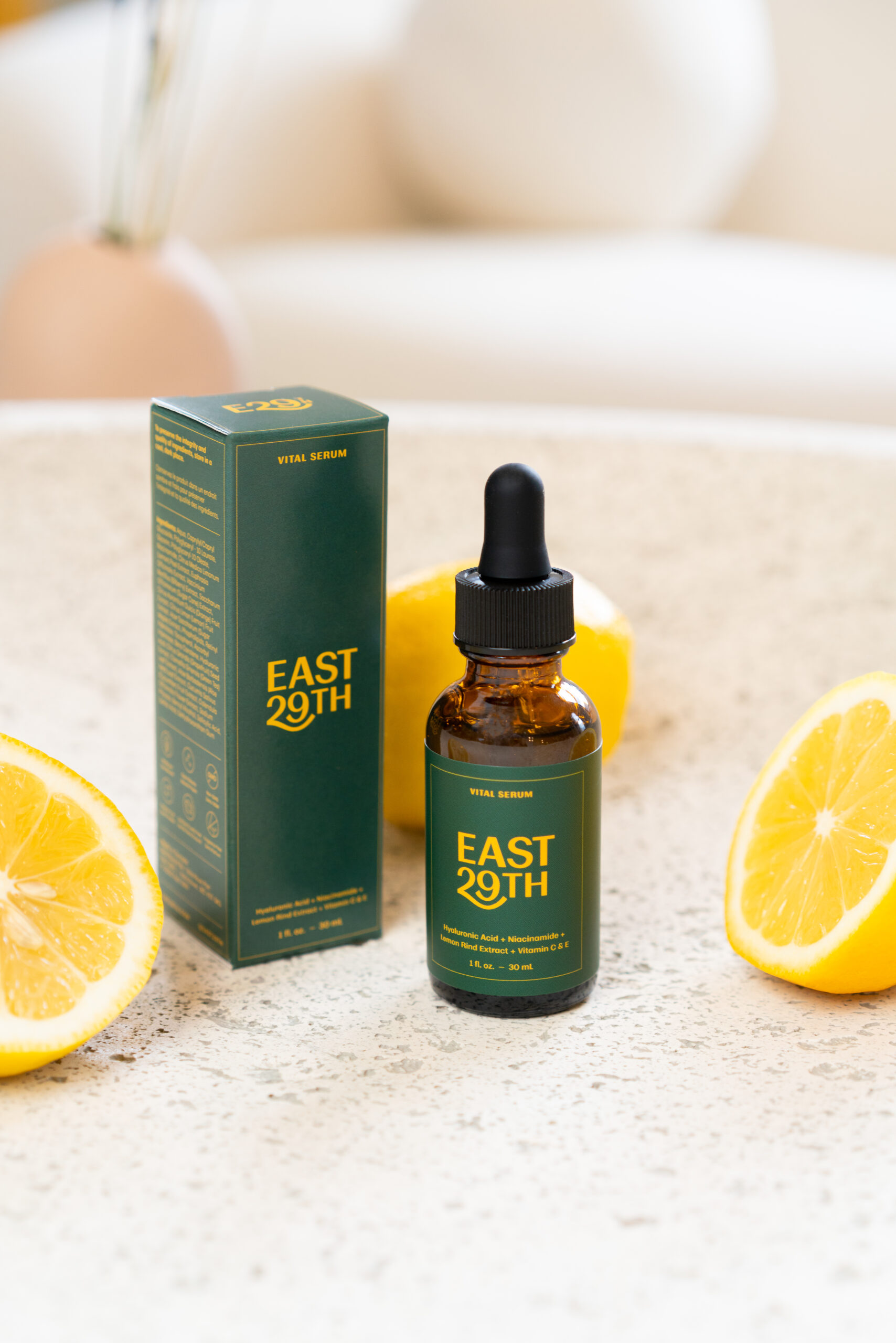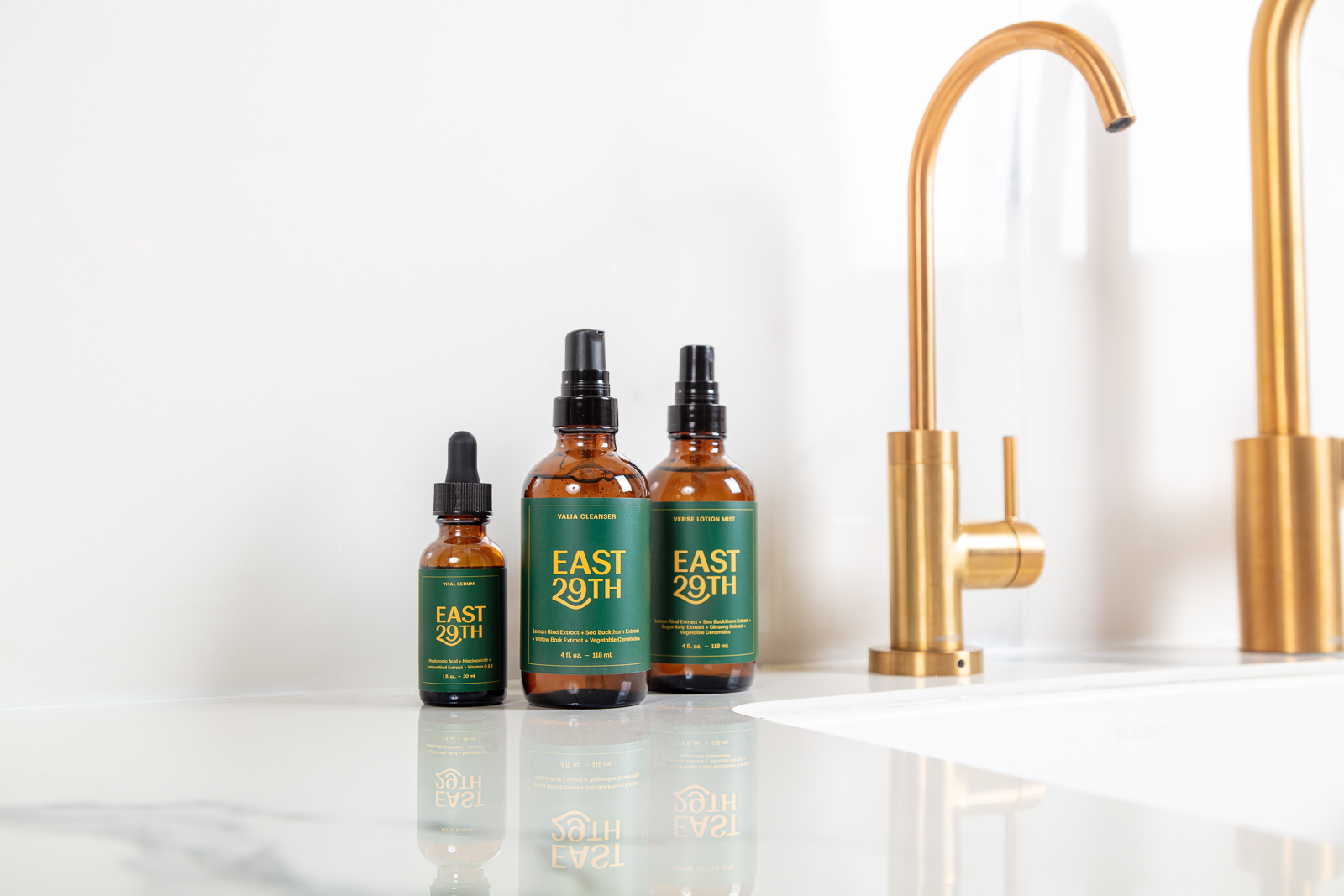 However, when people started taking note of her clear skin on set, Ferguson began formalizing what she'd already been doing for years in the kitchen of her E 29 Avenue home. In 2018, she partnered with a local lab and began distilling the rind into an extract, which proved to be a game changer. "It allowed me to do so much more and its shelf was much longer," she says. In 2020, Ferguson launched the East 29th Vital Serum, packed with vitamin C and E, niacinamide, hyaluronic acid and, of course, lemon rind extract.
Initially only available online, East 29th got its big break when Formula Fig brought the line to their Vancouver locations. Last September, Ferguson added two more SKUs to the East 29th lineup: Valia Cleanser and Verse Lotion Mist with lemon and sea buckthorn extract. There are two more products in the works.
"This brand is what I needed all these years," says Ferguson. "It's so much more than skincare—our whole premise is understanding the language of our skin—eczema is simply your body trying to have a conversation with you," she says. Ferguson has also expanded into media with her recently launched podcast: Empathy Everywhere, the main focus of which is mental health. According to Ferguson, it's about bridging the gap between people and creating a conscious dialogue that connects our physical and mental states. "It's about being softer. Not just on the outside, but inside too."