Turkey and Kale Meatballs With Rotini From Chef Devan Rajkumar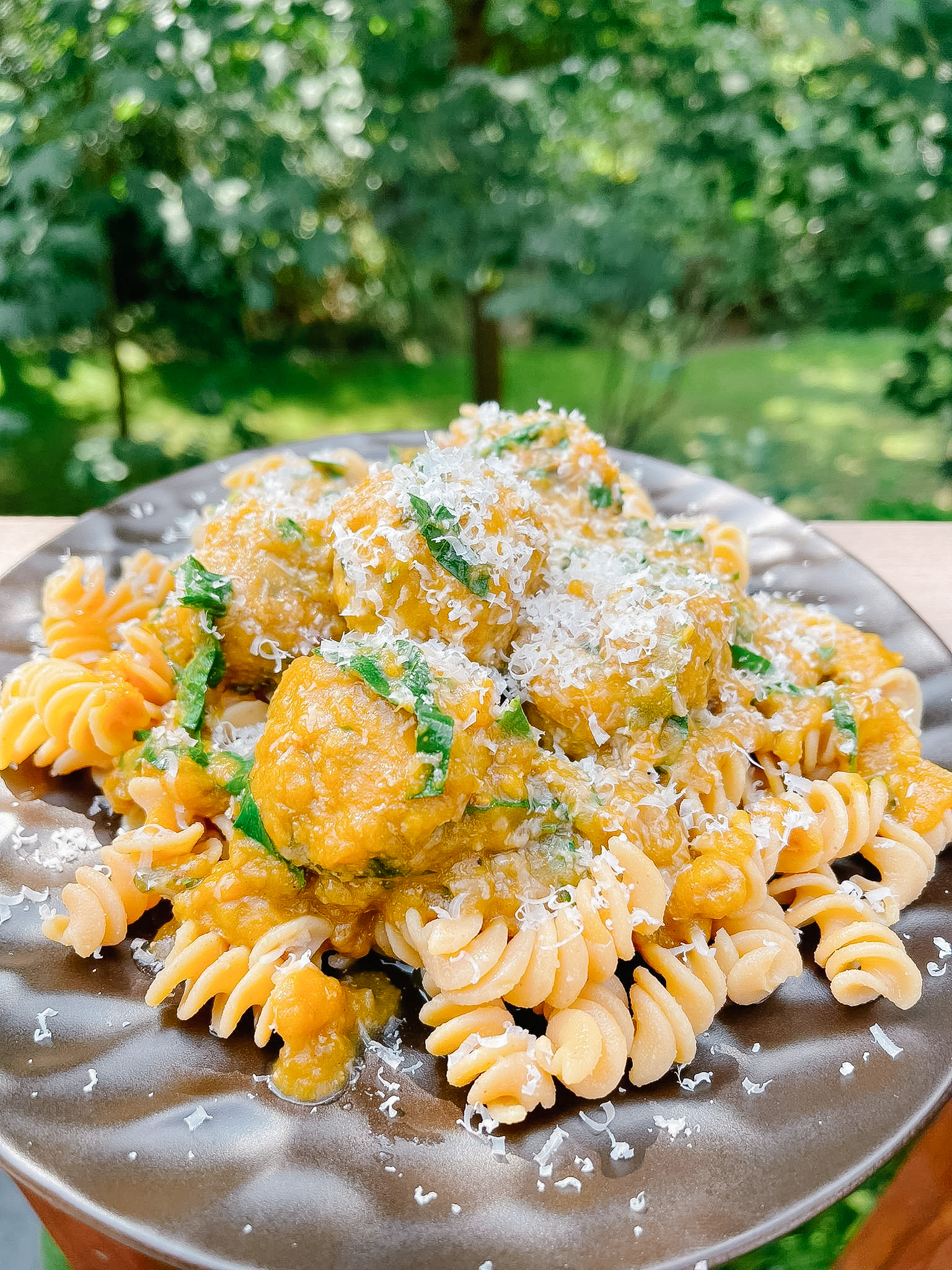 As we approach the cooler months, warm and comforting dishes will become a staple in the kitchen once again. Toronto chef Devan Rajkumar uses Island Sweet Potato soup, which he developed in collaboration with MEMA Foods for its Just Soup line, as a star ingredient in his savoury fall-inspired turkey and kale meatballs with rotini. Soups are often viewed as an independent actor, a standalone, one-pot dish, but they can be incorporated into many recipes to add a little something extra.
Ingredients
2 pounds turkey, ground
3–4 cups kale, packed and chopped
3 teaspoons garlic, minced
¾–1 cup Parmesan, freshly grated
1 tablespoon parsley, chopped
1 egg
¼ cup breadcrumbs
1 teaspoon kosher salt
1 teaspoon black pepper, freshly cracked
1½ teaspoons chili flakes
1 teaspoon grapeseed oil
1 jar (580 millilitre) Chef Dev Just Soup Island Sweet Potato
200 grams rotini
Method
In a mixing bowl, combine turkey, kale, garlic, Parmesan, parsley, egg, breadcrumbs, salt, pepper, and chili flakes. Mix well.
Roll out mixture into 2-inch balls.
Preheat a large, well-seasoned cast iron pan to medium heat. Add grapeseed oil and meatballs; sear on all sides until golden brown, approximately 5–7 minutes.
Reduce heat to low-medium and cover. Simmer meatballs for 10–15 minutes. Deglaze with jar of Island Sweet Potato soup. Stir to combine.
While the meatballs are simmering, place a pot of hot water on the stove and gently boil. Cook rotini according to package directions. Strain pasta.
Plate pasta, top with desired number of meatballs and sauce, and garnish with freshly grated Parmesan