Muskoka Mega-Cottage by Chapi Chapo Design
Moving away from the modern this week, this home is a 18,000-square-foot "mega-cottage" on the shores of Lake Rosseau by Toronto-based Chapi Chapo Design. While the designation seems anachronistic, the 12-bedroom home has all the design features of a classic cottage, with exposed beams, multiple roaring fireplaces, rustic sliding doors, and a generous use of wood throughout.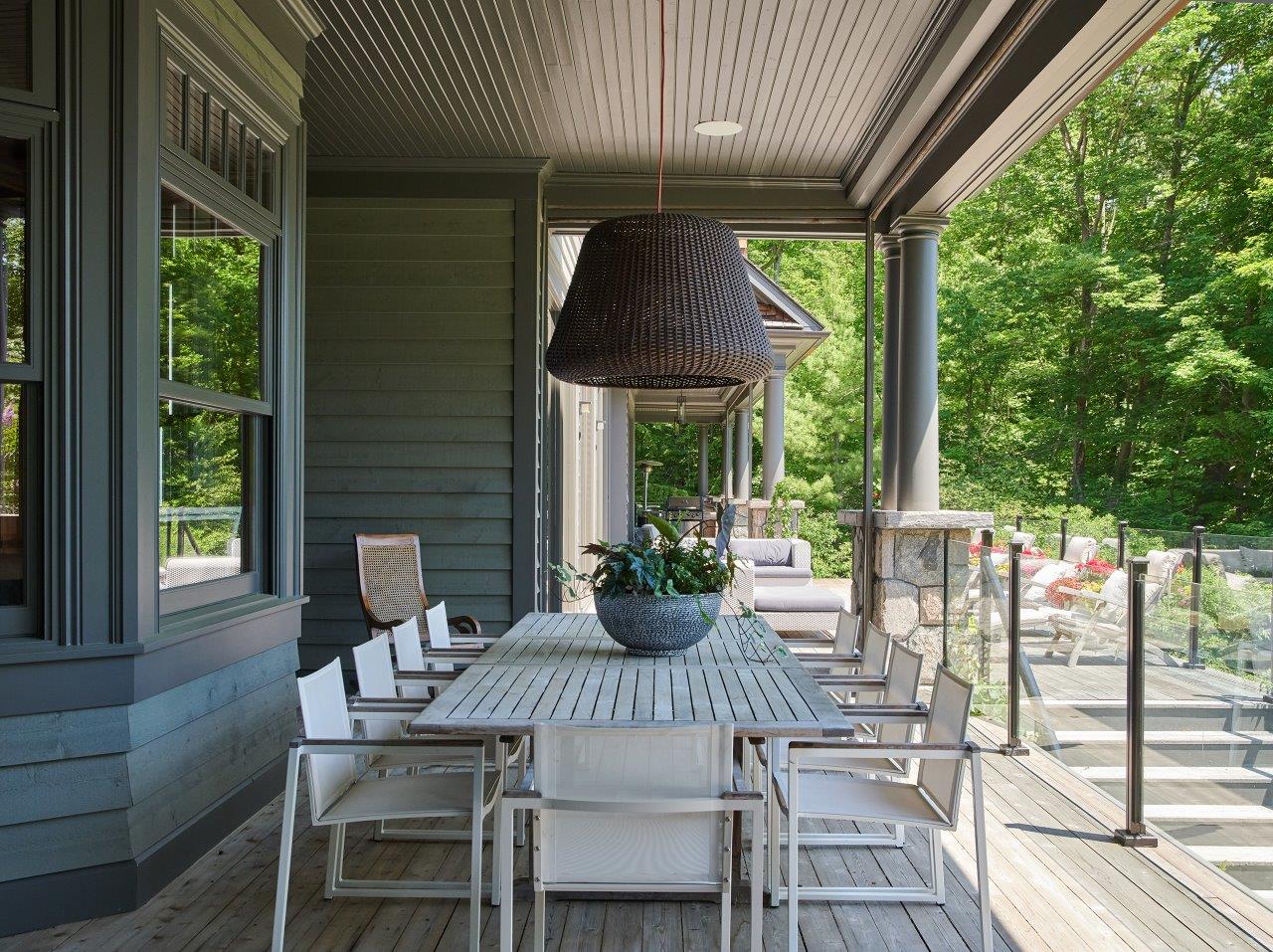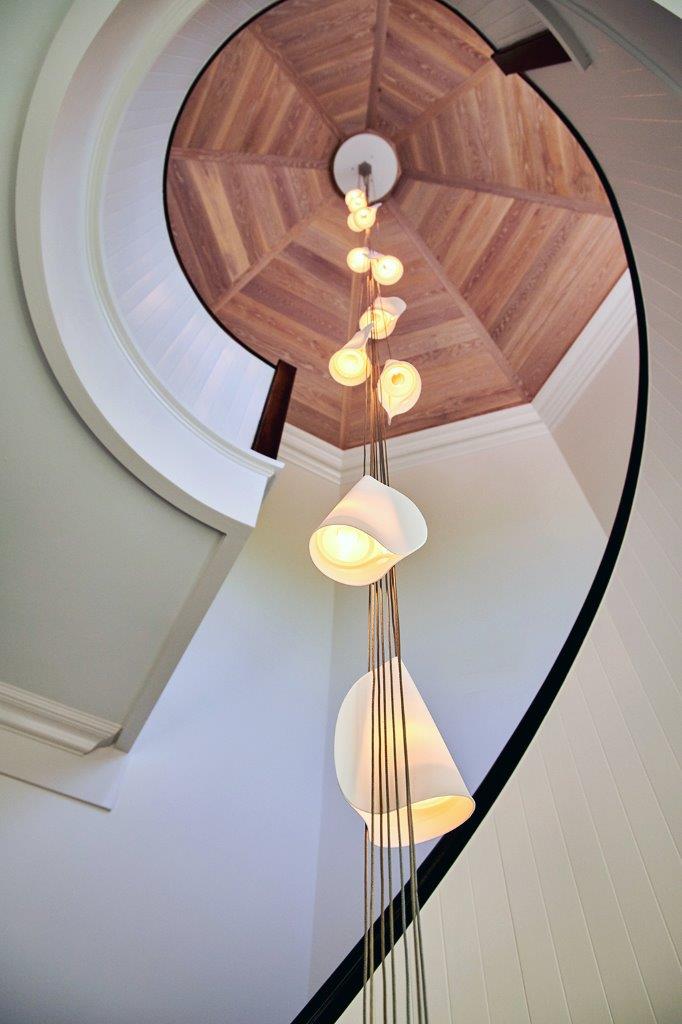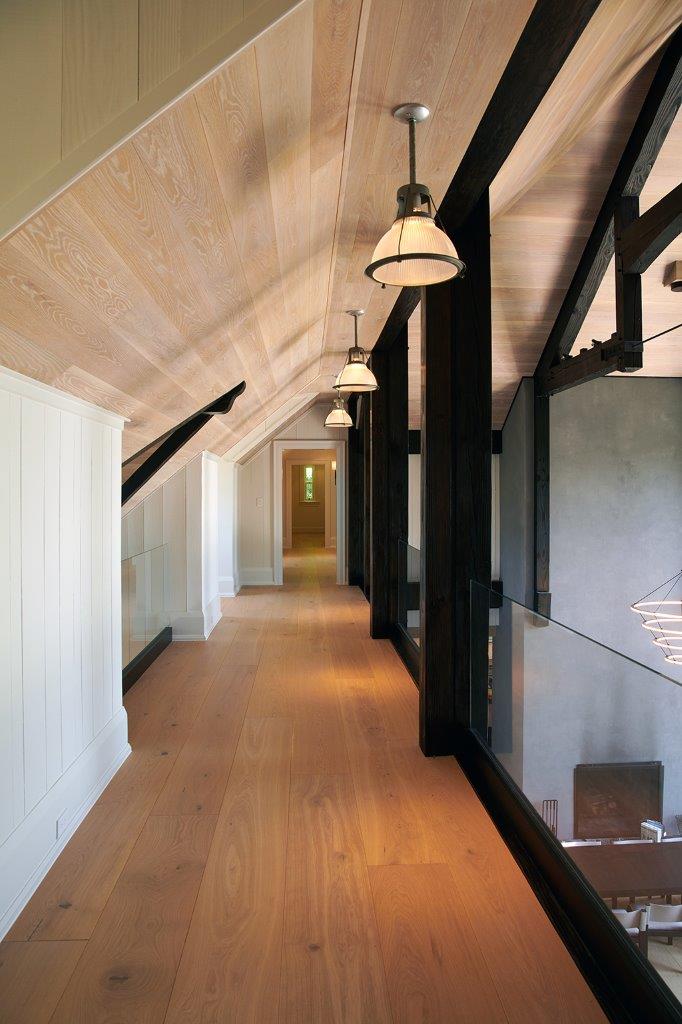 Situated on a four-acre property, the home features a 500-foot sandy beachfront for full enjoyment of the placid lake in the summertime and plenty of amenities indoors. The expansive covered patio provides views of the lake from multiple sitting areas and even features a full dining setup complete with a rustic wicker chandelier. Inside, a winding staircase with beautifully reticulated white railings is centred by a dangling chandelier of shell-like lights that provide a gentle glow leading up to a gorgeous inlaid wood spire.
Plentiful windows bathe the home in light, and the 30-foot ceiling in the main living area, flanked by two monumental structural concrete chimneys, creates a great-hall vibe to counter the rugged winters.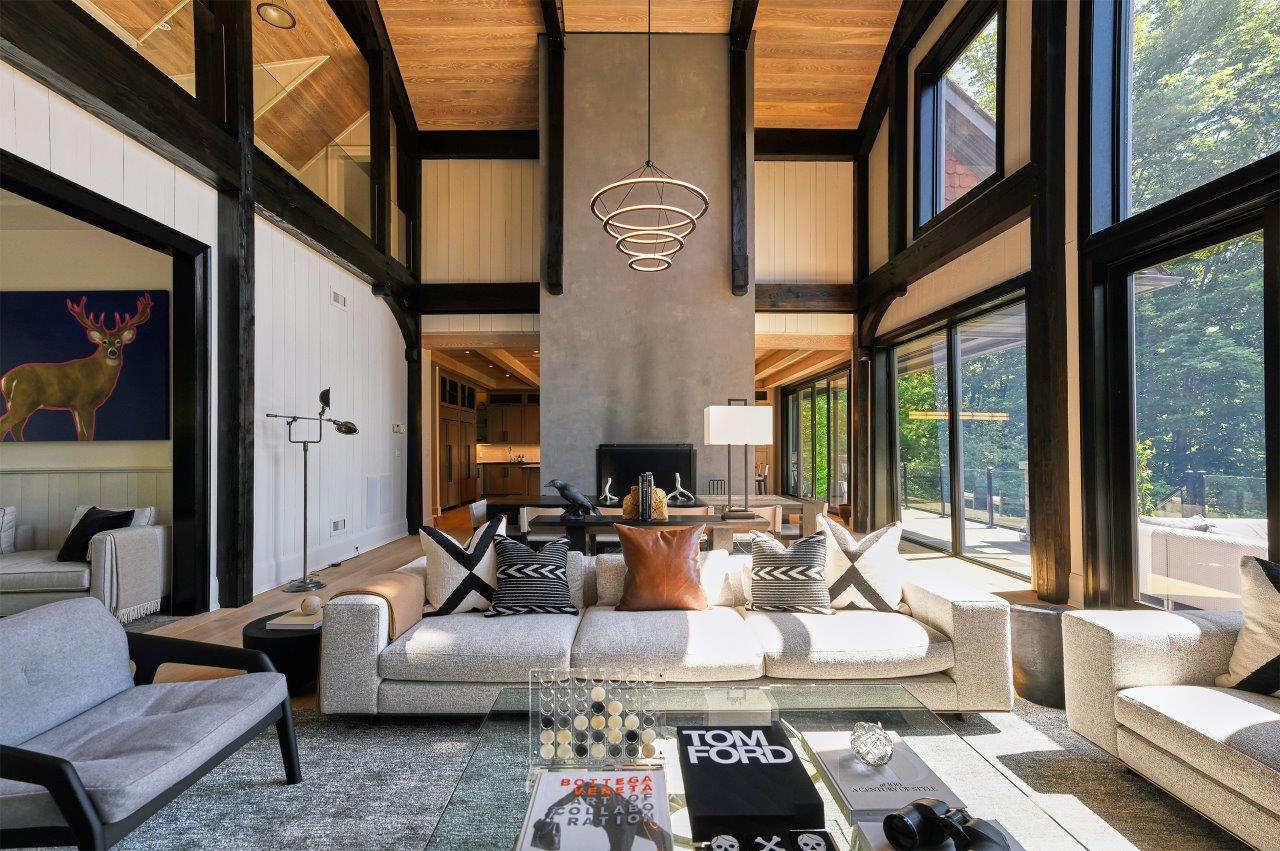 The mix of modern and traditional interiors, while a bit confusing, contributes to a sense of flexibility. Different settings provide different aesthetics. Want to have whiskies in the winter evenings? Head to the "cabin room" with its rustic wooden interiors. Feel like hosting a champagne party? The massive kitchen and living areas will do.
The architects note the home was in part inspired by the owner's fascination with antiques dealer Axel Vervoordt and his metaphysical approach to continued reinterpretation of older forms into contemporary iterations.
While the winding hallways of the home may provoke the meditative, there are plenty more activities in the "secret" game room in the attic space complete with billiards, a bar, and even a stage.
A two-storey boathouse on the edge of the property completes the picture of the ultimate retreat, complete with gazebo and a massive dock.
Photography by Mark Reeder
Part of our Home of the Week series. Read more HERE.