Trinny London's Simplified and Beneficial Approach to Skin Care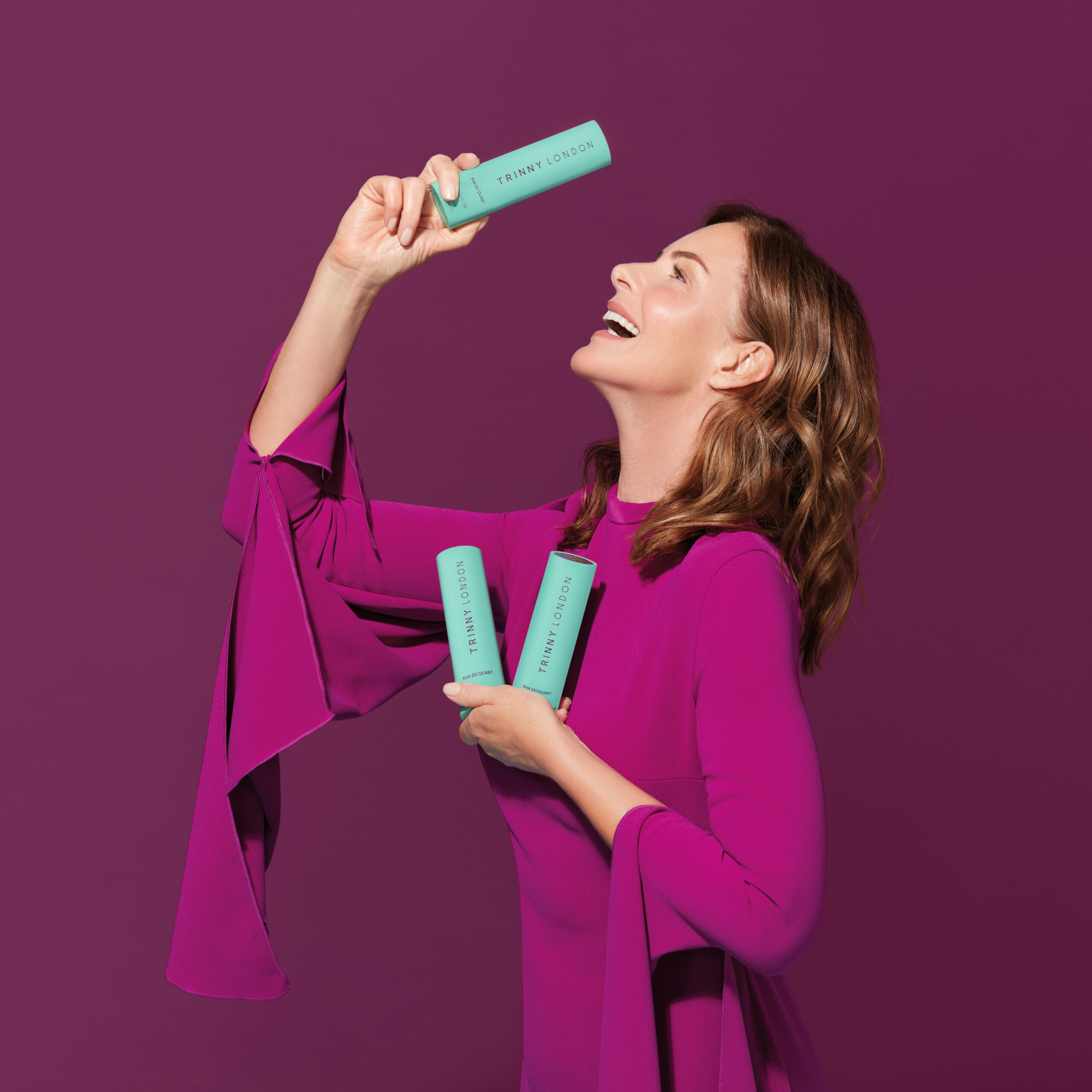 When it comes to skin care, there is no shortage of cleansers, serums, and moisturizers to choose from. However, finding what's right for you and your skin type can be a daunting task in such a saturated market. Not only are the product choices overwhelming, but so is the advice about what to buy. Trinny Woodall, CEO and founder of Trinny London has set out to remedy this issue. Woodall has a simplified approach to skin care—a thorough cleanse that is appropriate for your skin type, a targeted serum treatment to achieve skin goals, and deep hydration, all using thoughtful ingredients that actually work. For Woodall, skin care is ritualistic—the morning and evening processes should be meditative. I sat down with Woodall to talk all things skin care and gain insight on how to achieve the best results possible using her own line of thoughtfully developed products.
We begin by discussing the most important step of skin care: cleansing. Our faces absorb dirt, oil, and environmental toxins throughout the day. In order to ensure a thorough cleanse, Woodall recommends cleansing twice to remove all unwanted buildup from the face. Woodall stresses the importance of incorporating massage into the ritual. The process should be enjoyable—it's a moment to pamper yourself and take the time to give your skin some extra love. "I want women to get used to massaging their skin if they haven't before. And just by using a very simple cleansing mechanism, they can actually relish the experience look forward to it," Woodall says.
Trinny London makes two cleansers: the Enzyme Balm Cleanser and the AHA/PHA Gel Cleanser. The Enzyme Balm will remove the most stubborn makeup and SPF-containing products. Designed to cleanse the skin without stripping it of its natural moisture, this cleanser keeps the skin microbiome happy and radiant. This cleanser works for everybody but will be especially favourable for those with normal or dry skin. The AHA/PHA Gel Cleanser is good for those with normal to oily skin. This cleanser works to gently exfoliate and goes a little deeper than its counterpart, thoroughly cleaning the skin to reveal a natural glow. "I don't think everyone should use the same one," Woodall says. "Some people lean very oily, and some people dry, but if you lean sort of normal, a bit oily, and a bit dry, then I think the concept of doing a bomb and then a gel is a phenomenal cleansing experience."
After double cleansing, the next step is to exfoliate. Trinny London offers three different chemical exfoliants for varying skin types and goals. First, the Tiptoe In, a PHA exfoliant, is the best for sensitive skin or those new to exfoliation. This non-irritating formula targets dull, dehydrated skin. The second option is Find Your Balance, a BHA exfoliant good for normal to oily skin. This exfoliant works best for blemish-prone or congested skin. Finally, Reveal Yourself, an AHA exfoliant, is best for those with mature skin as it is formulated to target fine lines and a dull complexion. It is important to note that some exfoliants should only be used in the evening, refraining from use on days you use retinoids.
The next step in the routine is using a targeted serum. Trinny London offers three serums for three different skin goals. Boost Up is a 30 per cent vitamin C serum best used in a morning skin-care routine. This balmy antioxidant serum gives skin a pick-me-up, targeting dullness, uneven tones, and dark spots, making for brighter skin that is protected from environmental stressors. Next is the Overnight Sensation, a retinal serum that targets wrinkles. Formulated with retinal+ and granactive retinoid, this firming treatment gives all the benefits of a traditional retinol treatment without the harsh side effects such as peeling or irritation. Lastly, the Overnight Clarity serum targets fine lines and stubborn hormonal breakouts. This retinal treatment is coupled with niacinamide, a powerful ingredient for balancing the skin and getting rid of breakouts and dark spots.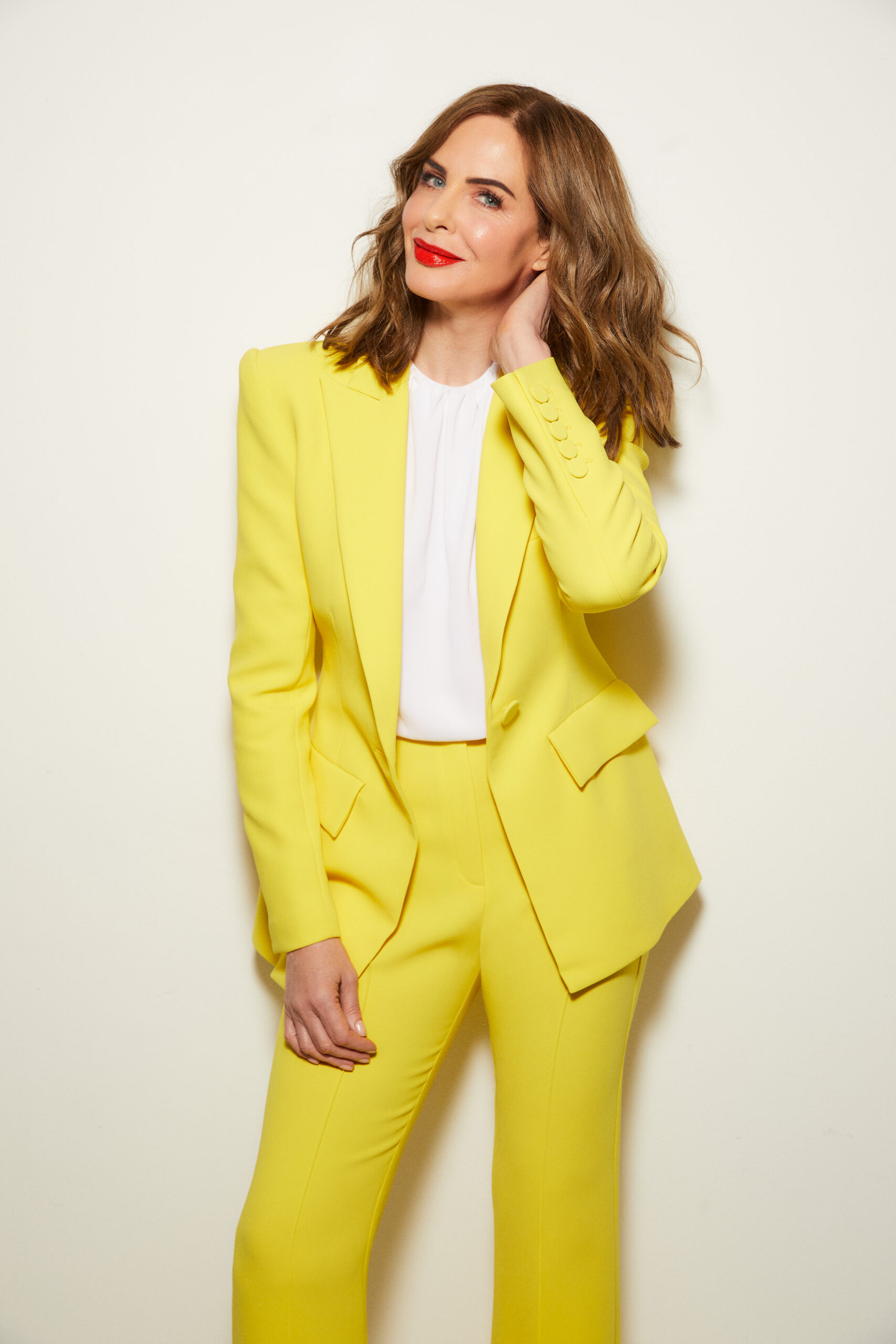 The last step in the skin-care routine is moisturizing. The Bounce Back moisturizer is an intense peptide formulation specifically designed to restore vibrancy to the skin. Packed with peptides and hyaluronic acid to nourish the skins moisture barrier. Second, the Energise Me moisturizer was developed for those whose skin skews oilier. This moisturizer provides hydration and rebalances stressed skin without congesting it.
This breakdown may help you on your skin-care journey, but if you need further guidance, Trinny London offers a Match2Me, an online service that helps you discover a personalized skin-care routine in less than three minutes.