Dining Around London With The Great Canadian Baking Show's Kyla Kennaley
If there's one thing you need to know about Kyla Kennaley, the entrepreneurial judge of CBC's The Great Canadian Baking Show, it's that details matter. It's the basis on which she ran her Toronto pastry shop and café, Madeleines Cherry Pie and Ice Cream, where she used only local, sustainable ingredients to create award-winning maple syrup–infused butter tarts and Ontario sour cherry pies. It's also how she approaches almost every aspect of her life.
Currently residing in London, England, she invited my husband, daughter, and me to visit her and her partner, Sean, on the first leg of our European trip. I've known Kennaley professionally and personally for many years now and wanted to know where the pastry chef/TV judge likes to shop and dine around London.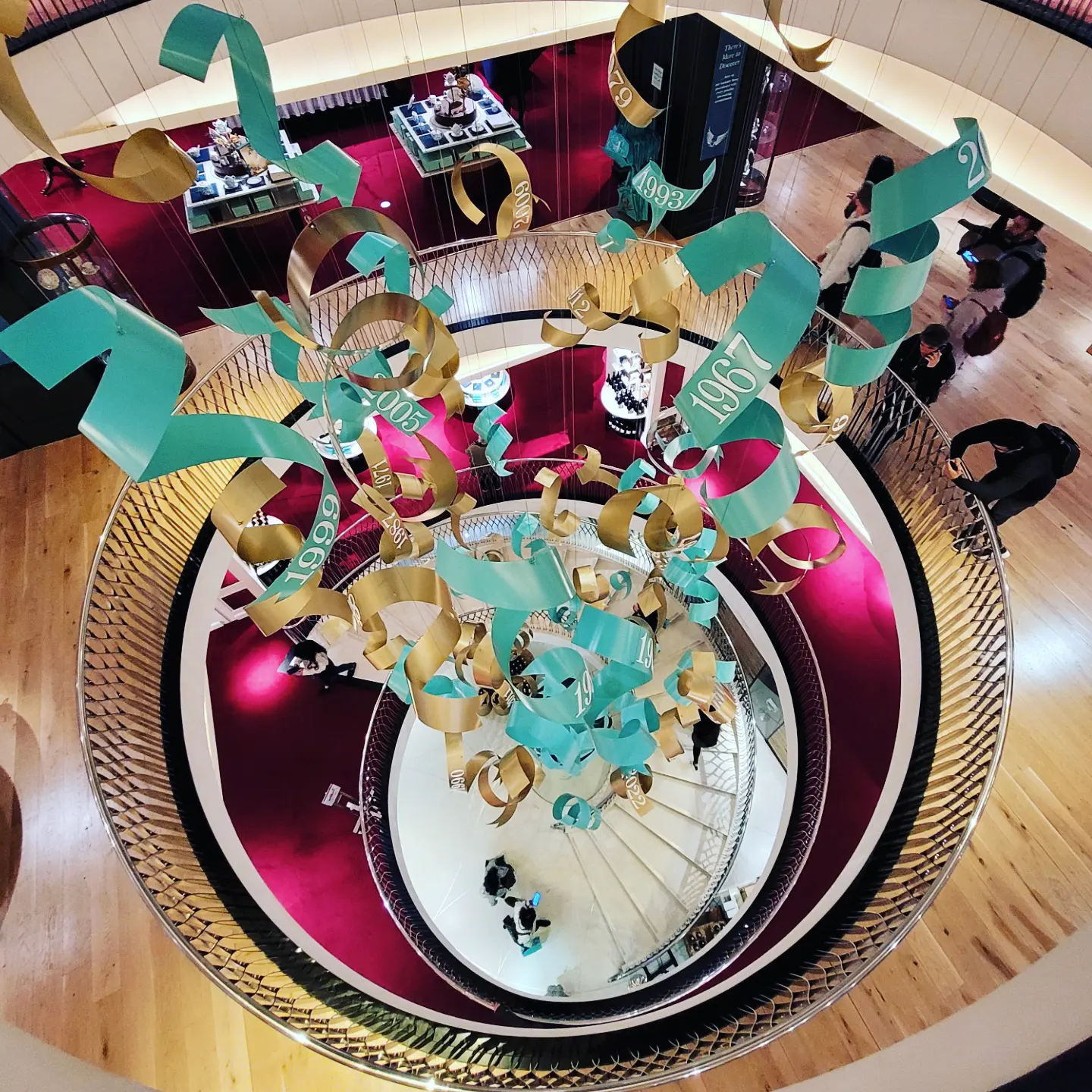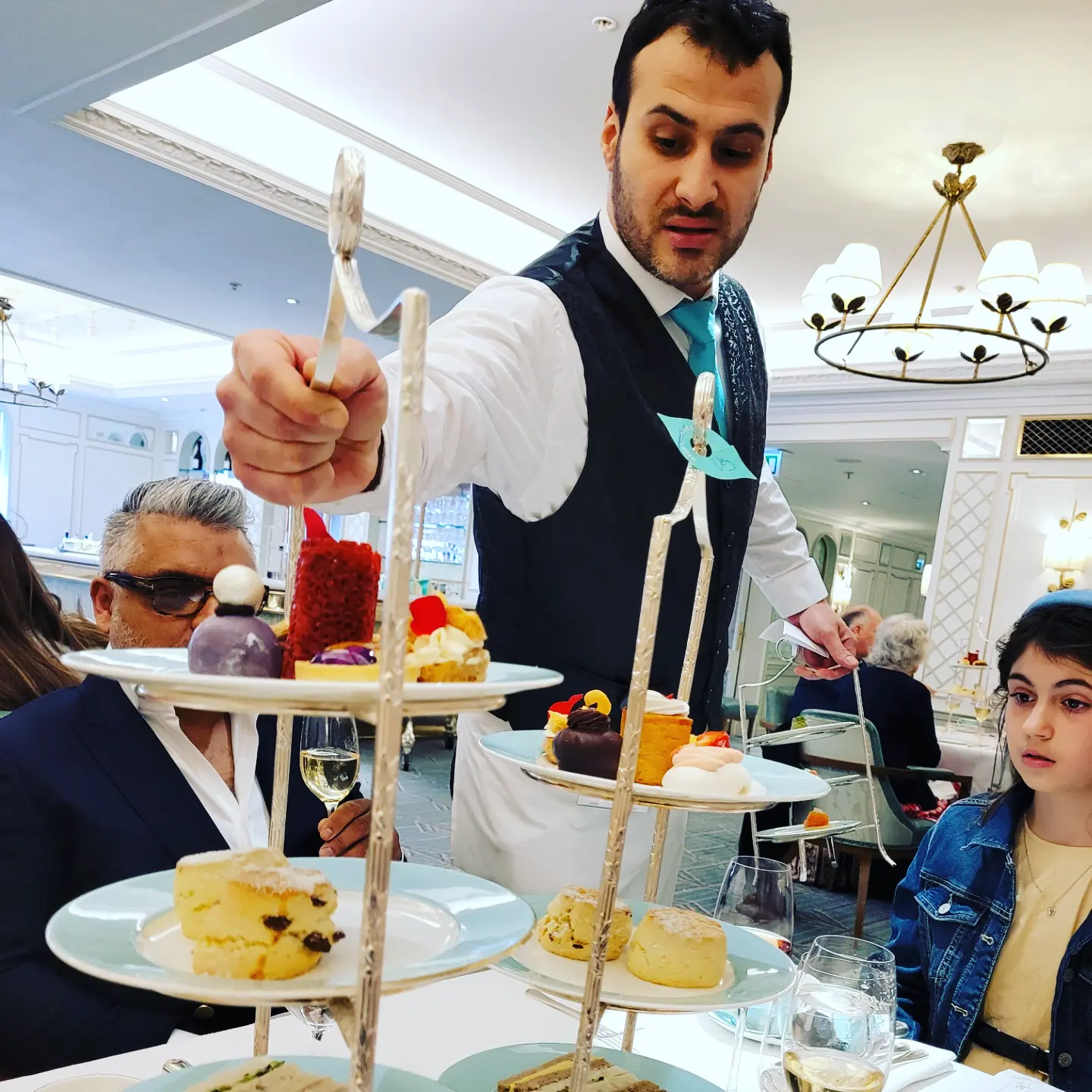 We start with afternoon tea at Fortnum & Mason, where Her Majesty herself shops. We walk up the many flights of stairs, peeking into various rooms until we reach the beautifully appointed Diamond Jubilee Tea Salon. "I love visiting F&M for afternoon tea. The service is graceful and on point, and I know what is going on in the background to make it flawless. The attention to detail in the decor, including the playful art on the walls nestled between gilded sconces, is the perfect stage for the tea service," Kennaley says. "The staff are knowledgeable, attentive, and share their passion for the experience. It is a bit like watching a ballet and being a part of the orchestra at the same time."
This is old-world, English refinement. Fortnum & Mason's signature colour is Eau de Nile blue—a shade slightly softer and greener than Tiffany blue. You'll find it on the walls of the salon, on the fine bone china tea service, and on the menus. If you're vegan, vegetarian, lactose- or gluten-free, you too can enjoy an afternoon tea here—there's a menu for each. We sample one savoury menu, one afternoon tea menu, and one gluten-free menu to compare.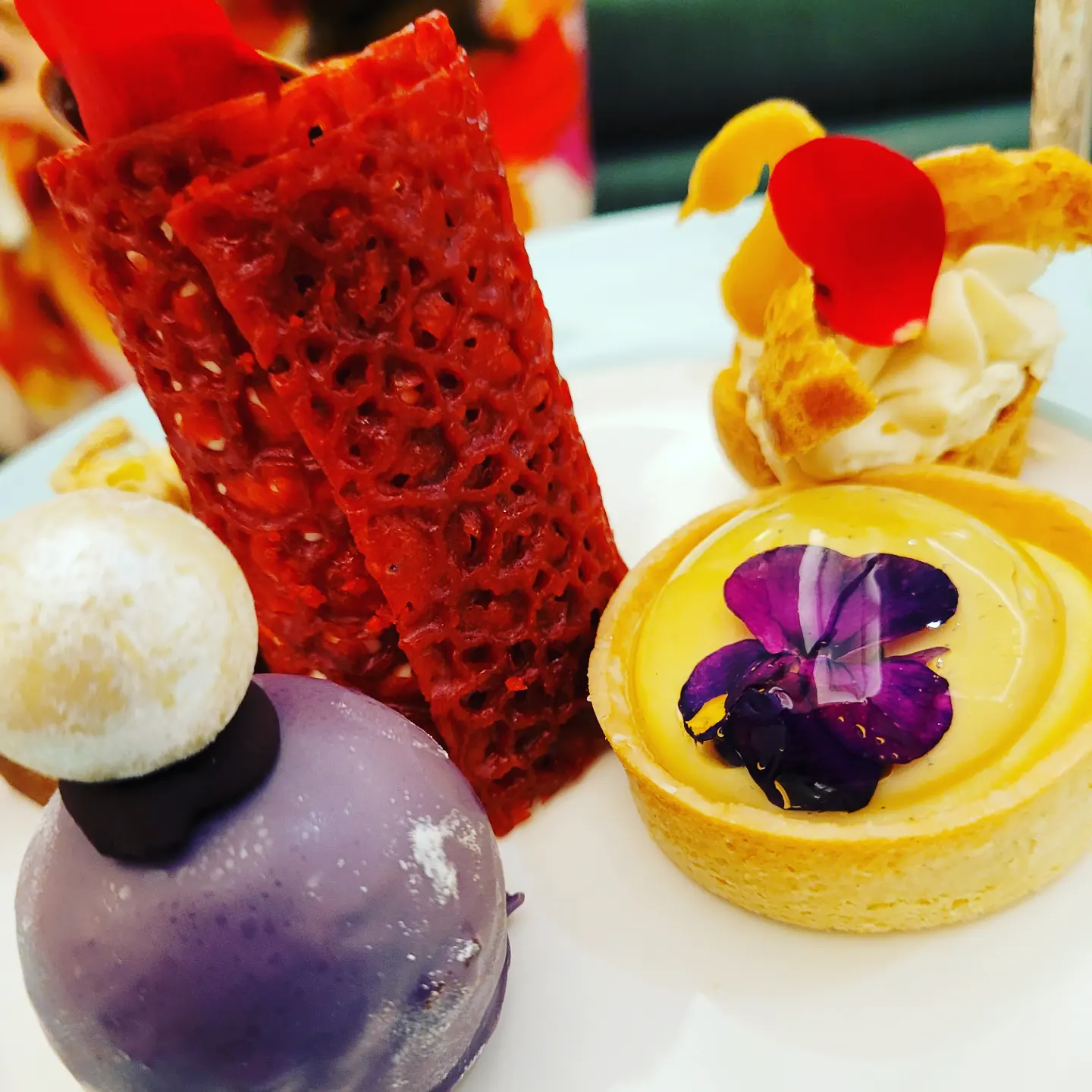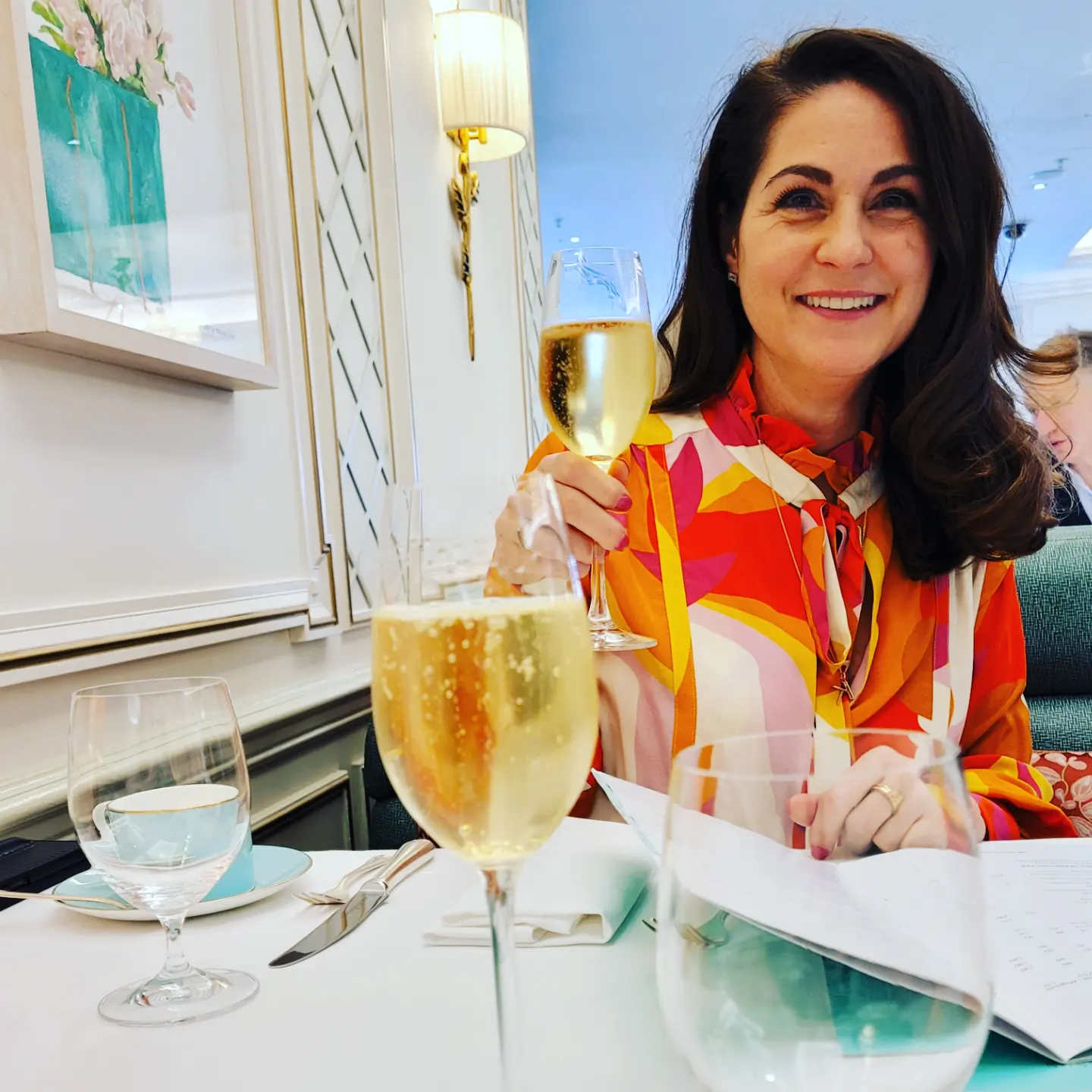 We start with a flute of Fortnum's Platinum Jubilee Blanc de Blancs Extra Dry NV while my daughter sips the organic sparkling tea. Tiered trays of finger sandwiches filled with Coronation chicken salad, Suffolk cured ham with English mustard, or cucumber with minted pea cream follow. There are impossibly flaky, buttery scones (even the gluten-free versions) dusted with icing sugar and served alongside strawberry preserves, lemon custard, and pillows of Somerset clotted cream. Kennaley's favourites include the cloud-like meringues and intricate profiterole swans. From the seamless service to the beautiful pots of bespoke tea, it's the little touches, as Kennaley says, that make this experience special.
The next day, we make our way to Kennaley's favourite (and oldest, dating back to the 11th century) city market, Borough Market in Southwark. "I travel a lot and purchase spices from all my adventures abroad, and then I stumbled upon the Spice Mountain in Borough Market. Everything is fresh, hand-packed, and in the perfect size (a lifesaver during lockdown)," Kennaley says. "It sits next to the best shop in the market, Taste Croatia, where, if you are lucky, shop owner Chris will take you on a culinary journey around the country without ever leaving the stall. I could spend a whole afternoon listening to his stories, tasting cheese and floral jellies, imagining the waves crashing on the coastline. You cannot replicate this experience with online shopping."
From rose harissa powdered spice blends and Croatian truffle cream to English sparkling wine served with a nearby stall's fresh fish and thrice-fried chips, Borough Market has it all. Kennaley always stops by Ginger Pig for classic British pies. "I especially enjoy the pork, steak and ale, and chicken and leek pies. The crust holds up well, until the moment you bite into it, when it melts in your mouth, enveloped by the rich meaty filling. When I'm busy, I pick up a ready-to-bake pie, pop it in the oven, and make a fennel salad with cider vinegar and dill vinaigrette. It is simple food done spectacularly," she says.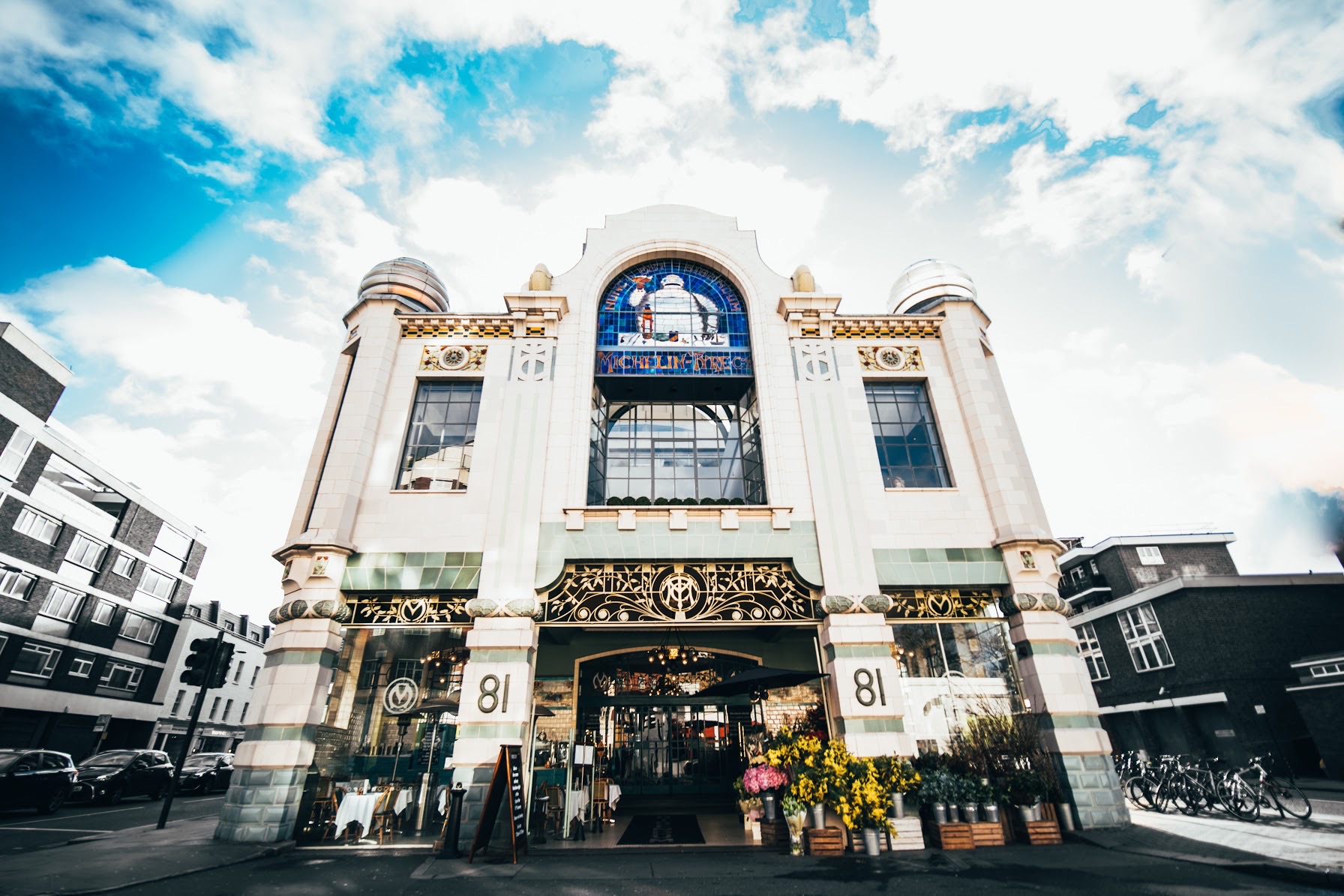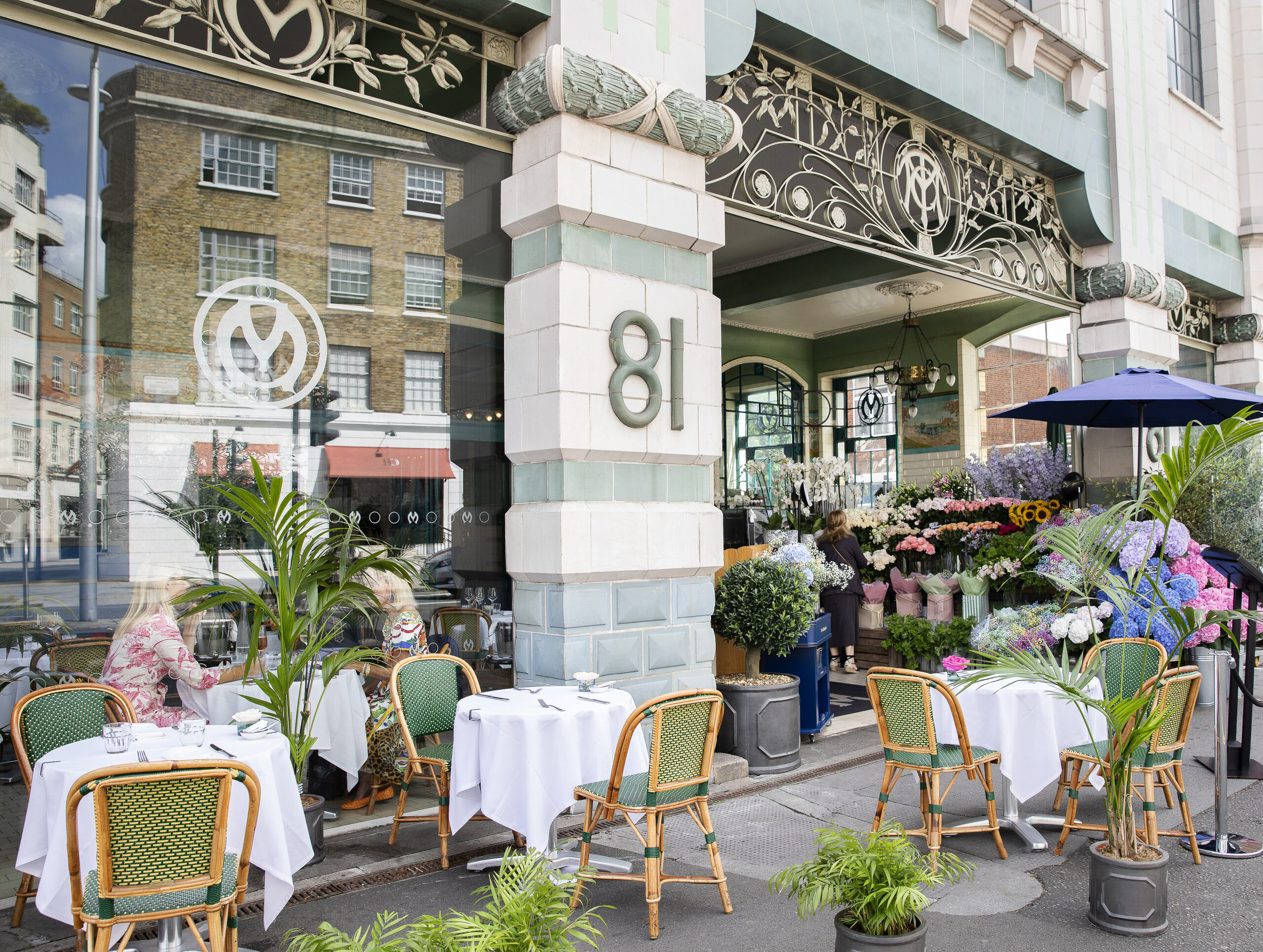 Later, we make our way to Claude Bosi's Oyster Bar at Bibendum in Chelsea for a quick apéro. This Michelin-starred bar and restaurant is housed in the old Michelin tire building and is as intriguing outside, with its Michelin Man stained-glass windows, as inside. Kennaley stumbled upon it while getting lost on one of her first visits to look for a place to live. "I knew I had found my culinary home: classic Dover sole, regional oysters, and fabulous staff." We ordered the eight oysters still left that day along with cool glasses of white wine and sat in the mosaic-tile terrace alongside the open-air flower market.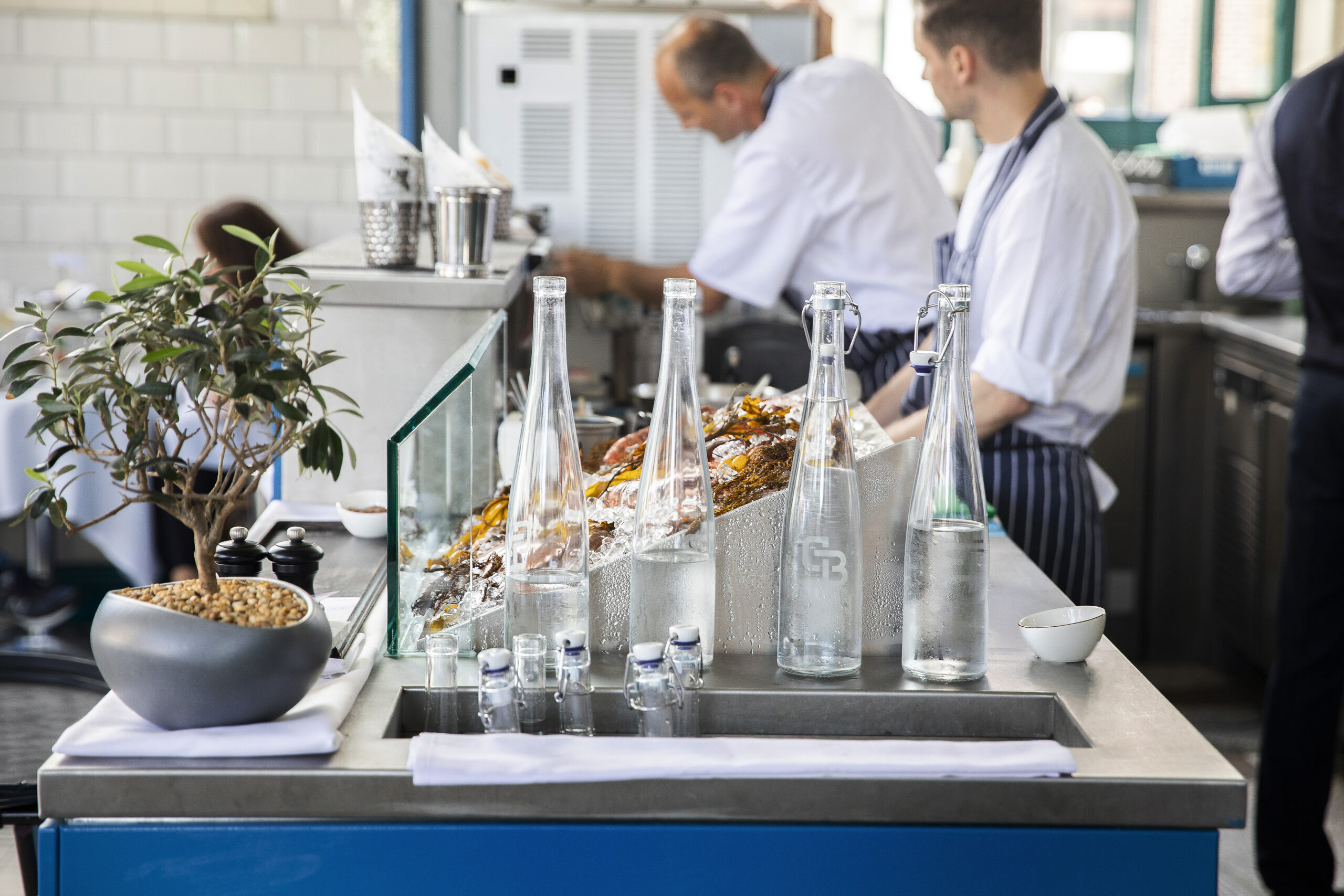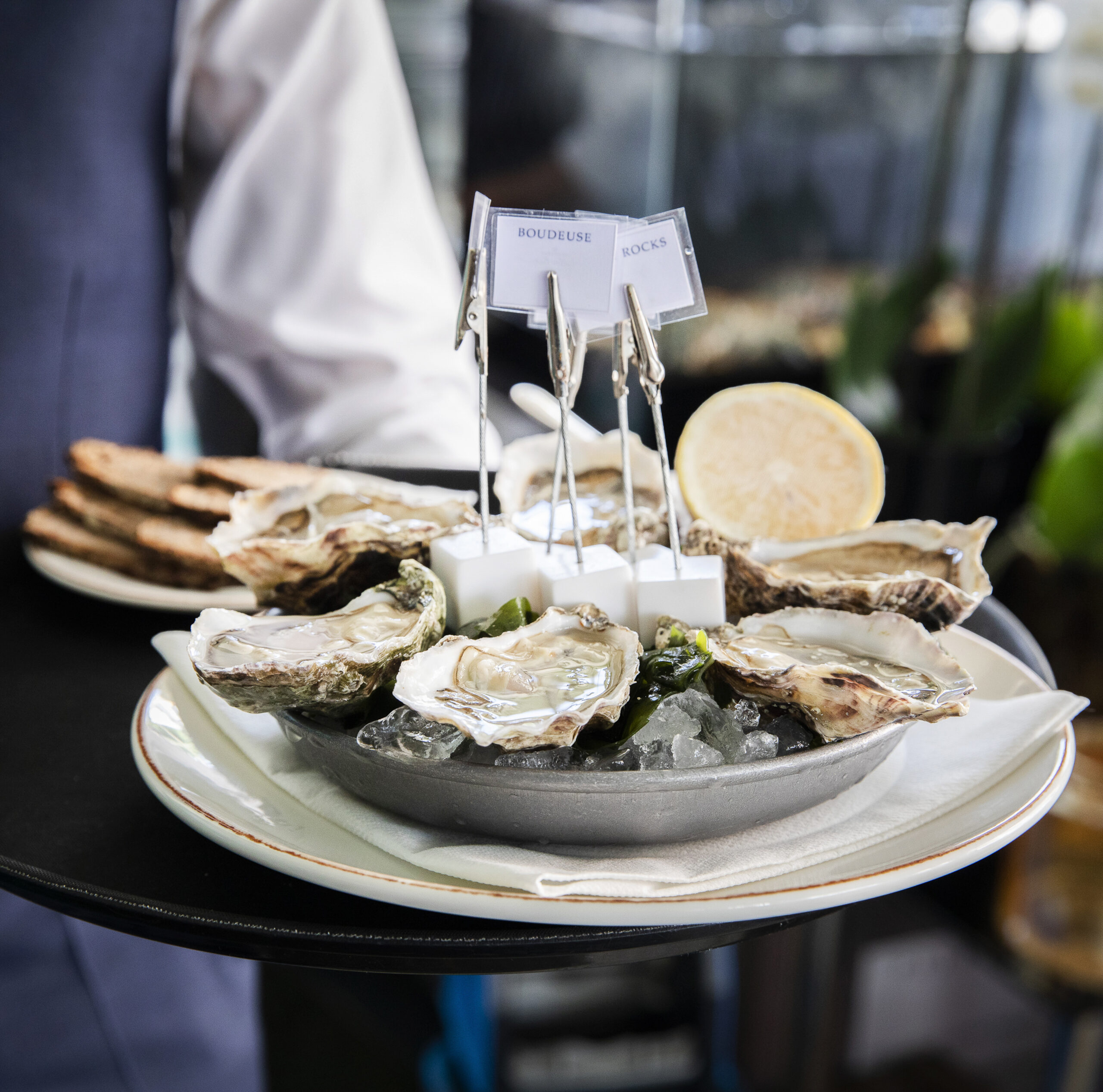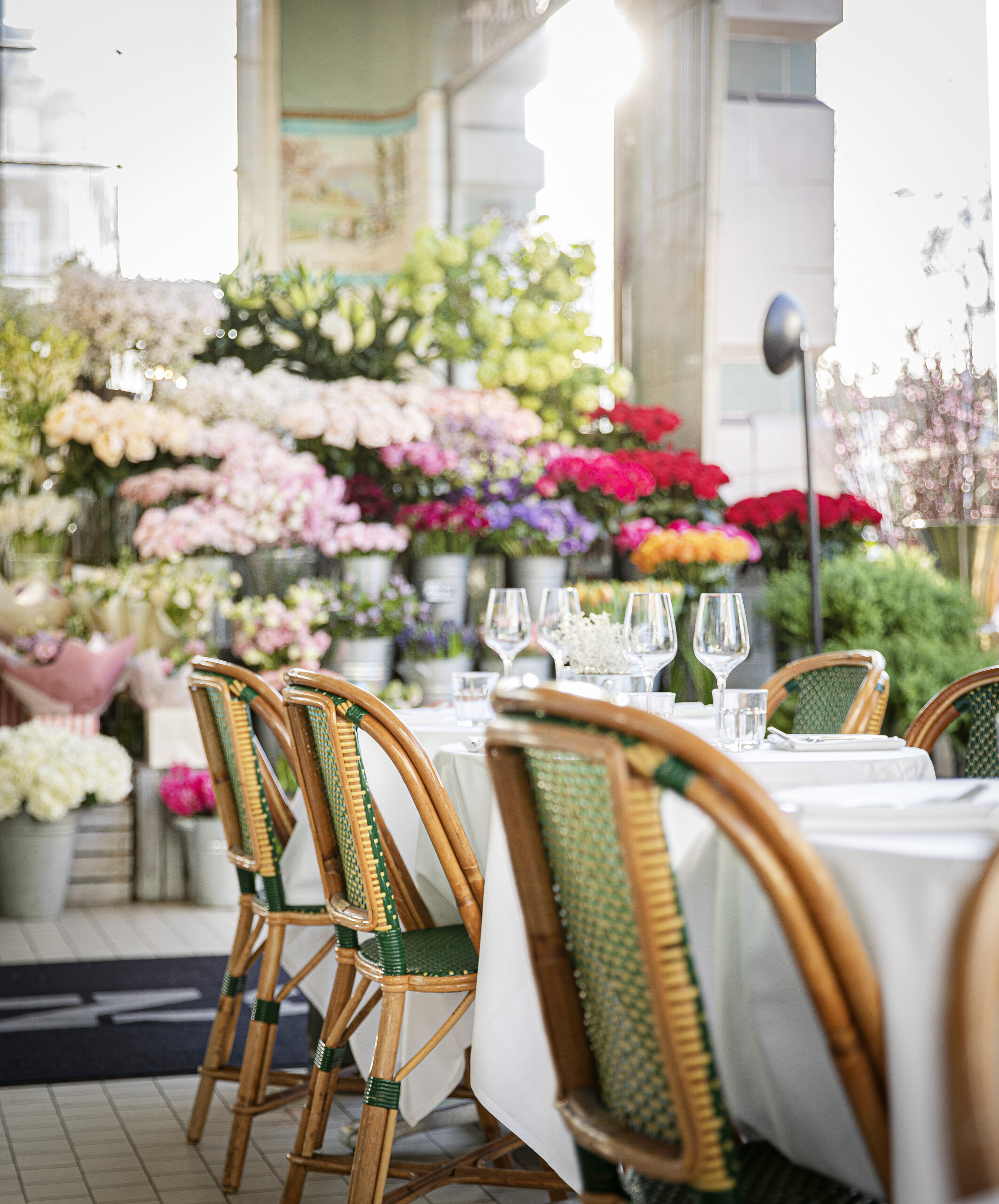 We end our London food tour in St. John's Wood at Kyla and Sean's preferred local pub, the Clifton. "I love to enjoy a Sunday roast in the conservatory and highly recommend the plant-based 'roast' made with lentils and celeriac but with the beef dripping gravy. Or make a meal out of the terrine and soup and save room for their classic sticky toffee pudding and a little whiskey to wash it down," Kennaley says. We take her advice and order a terrine, this one a pressed ham hock and smoked chicken accompanied by a tangy raisin and apple chutney, cornichons, and perfectly grilled sourdough bread points. It hits the spot. Everything is made with care, using produce and products from down the street and around the country.
For Kennaley, living and dining in London is a bit like a good British pie: "Outwardly it looks formal and steadfast, but inside it's a delicious, melt-in-your-mouth combination of the best textures and flavours from around the world." From dining in historic, Michelin-starred rooms to downing a pint on a crowded street, London has something special for just about everyone.
Kennaley's other must-tries include:
Milos: From the family that brought you Milos in Montreal, this outstanding seafood spot on Regent Street is perfect for special occasions because "the interior and food are simply stunning with the most unpretentious service and attention to detail at every level."
Parc Chinois: "The venue is spectacular and is inspired by the supper clubs of 1930s Shanghai. The dessert here is surprisingly modern and creative. You'll need a reservation."
Harrod's: "Grab a cocktail at Baccarat. From the crystal to the detail in the design, the menu reflects the finest in local and classic cocktail creations."