The Edgy Elegance of Coach's Newest Collaboration With Tom Wesselmann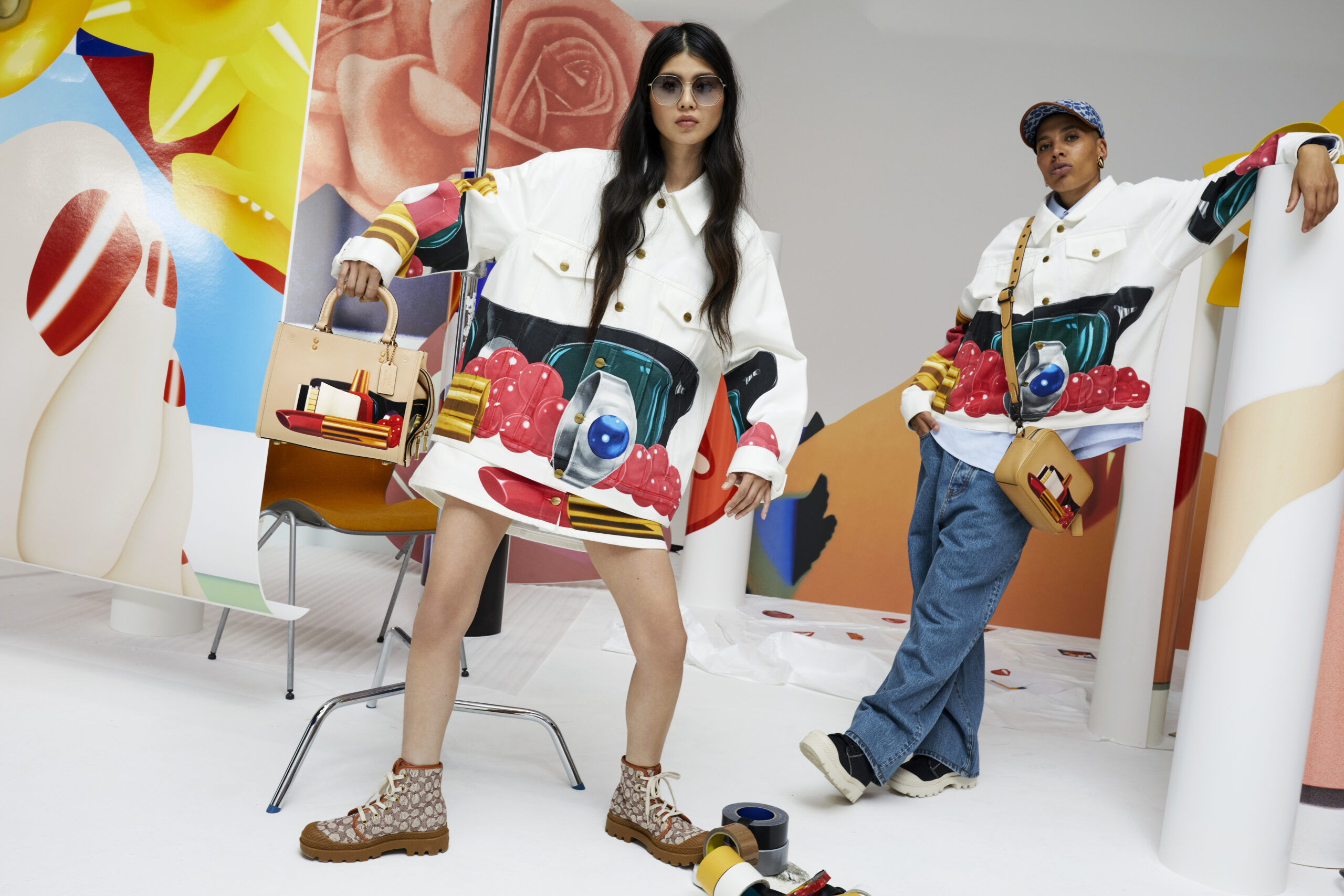 Summer has officially arrived and 'tis the season for statement pieces that pop with colour. Coach's latest collaboration, hot on the heels of the American fashion house's most recent Pride Collection, celebrates the work of one of the most iconic artists of the twentieth century. Under the leadership of Coach creative director Stuart Vevers, American artist Tom Wesselmann's vivid creations find new life in wearable objets d'art.
Beginning his art career drawing cartoons while in the army, Wesselmann became a leading figure of the American Pop Art Movement, despite the fact that he did not identify with the group. "I dislike labels in general and 'Pop' in particular, especially because it overemphasizes the material used," he once said. "There does seem to be a tendency to use similar materials and images, but the different ways they are used denies any kind of group intention." While his contemporary Andy Warhol highlighted well-known brand imagery to critique America's infatuation with consumerism, Wesselmann said he painted what he saw based on aesthetic value, aiming to bring excitement back to figurative art. He created art in New York City, where he lived for over four decades, until his death in 2004 at the age of 74.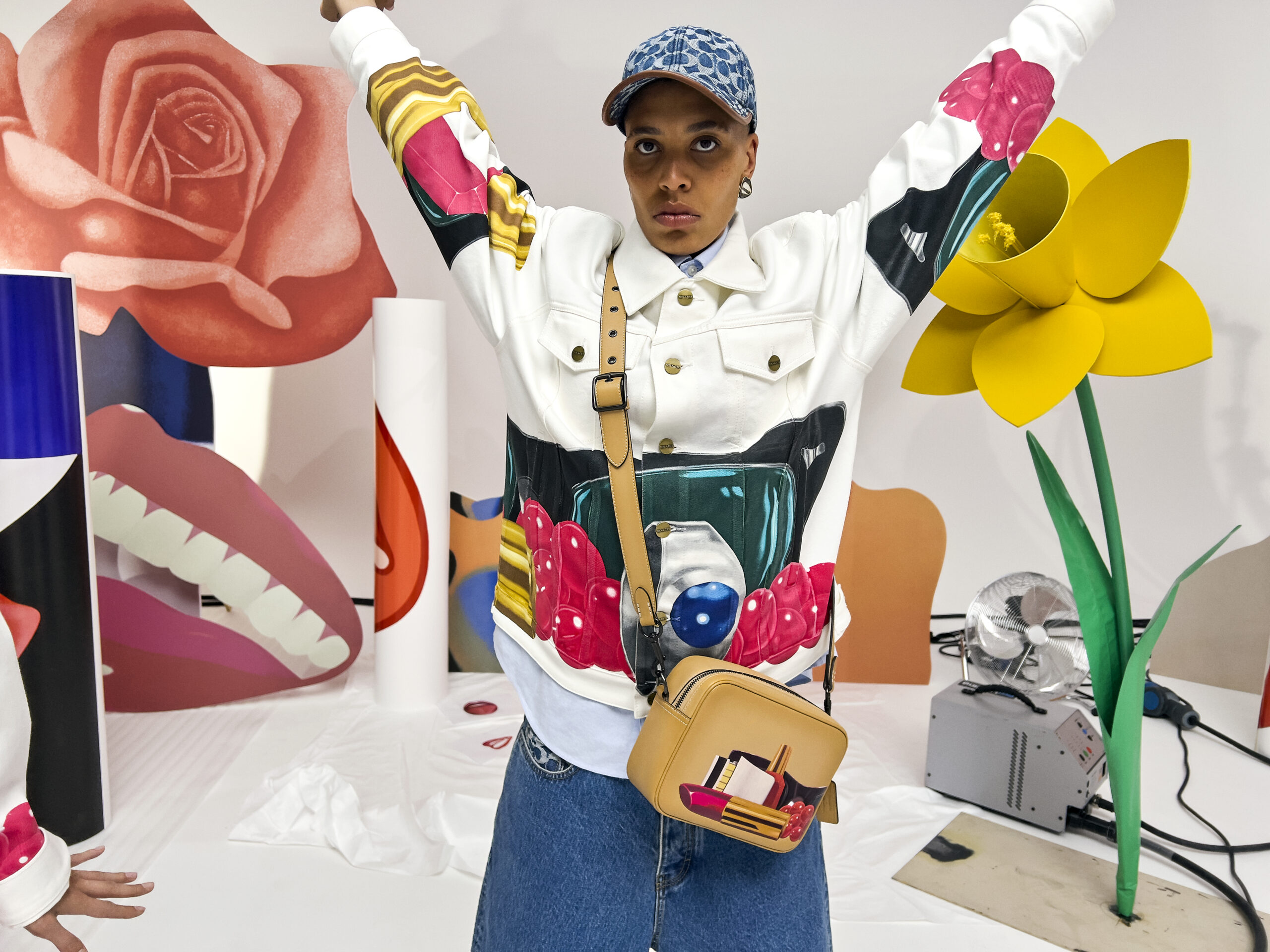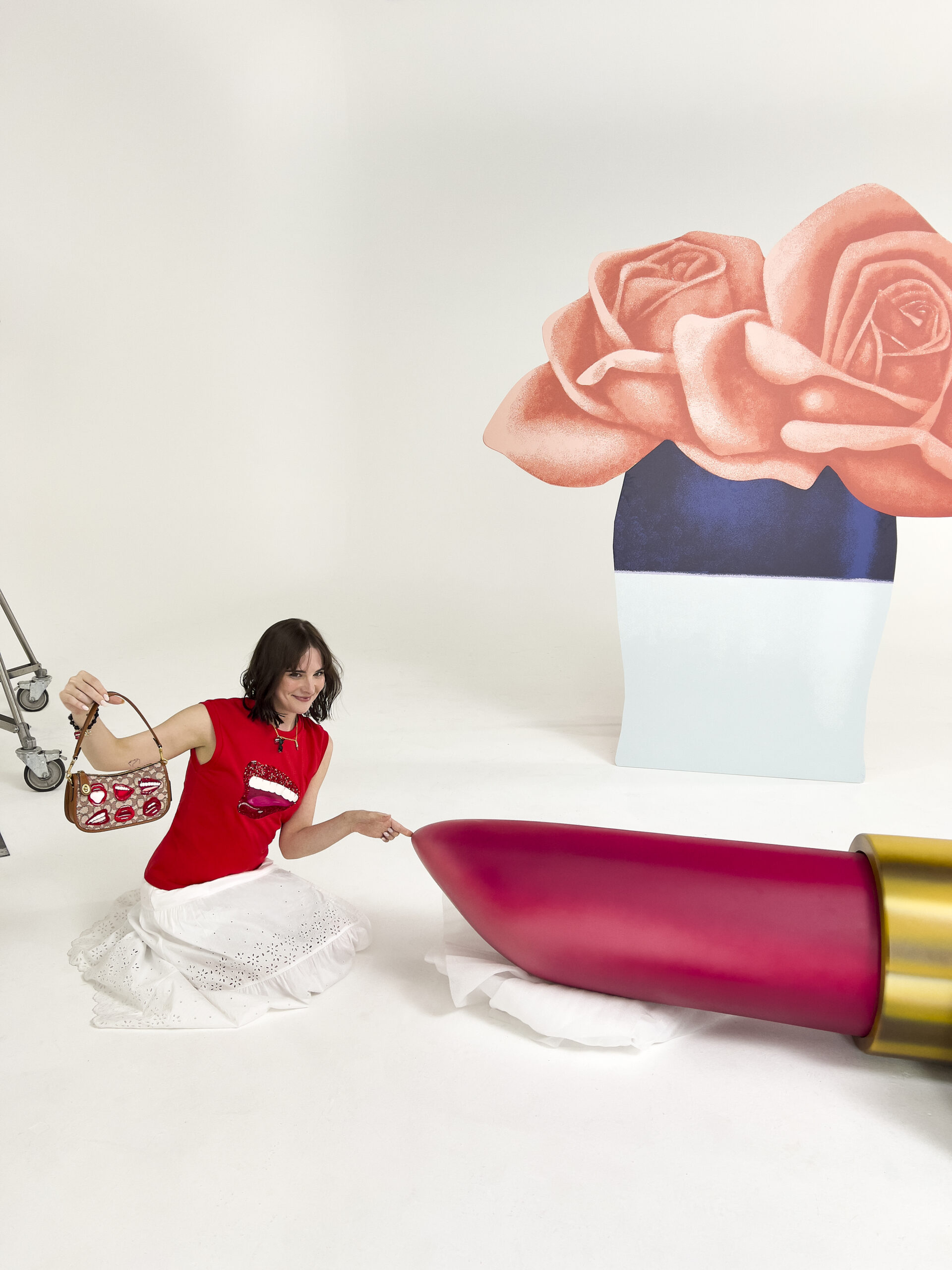 Wesselmann's paintings, collages, and sculptures often featured the female form, depicting nudes in recline and intimate details at provocative angles in his famous Bedroom Paintings and Great American Nude series. His most well-know works depict cherry-red floating lips, sometimes with a cigarette dangling between them, at once both seductive and unsettling.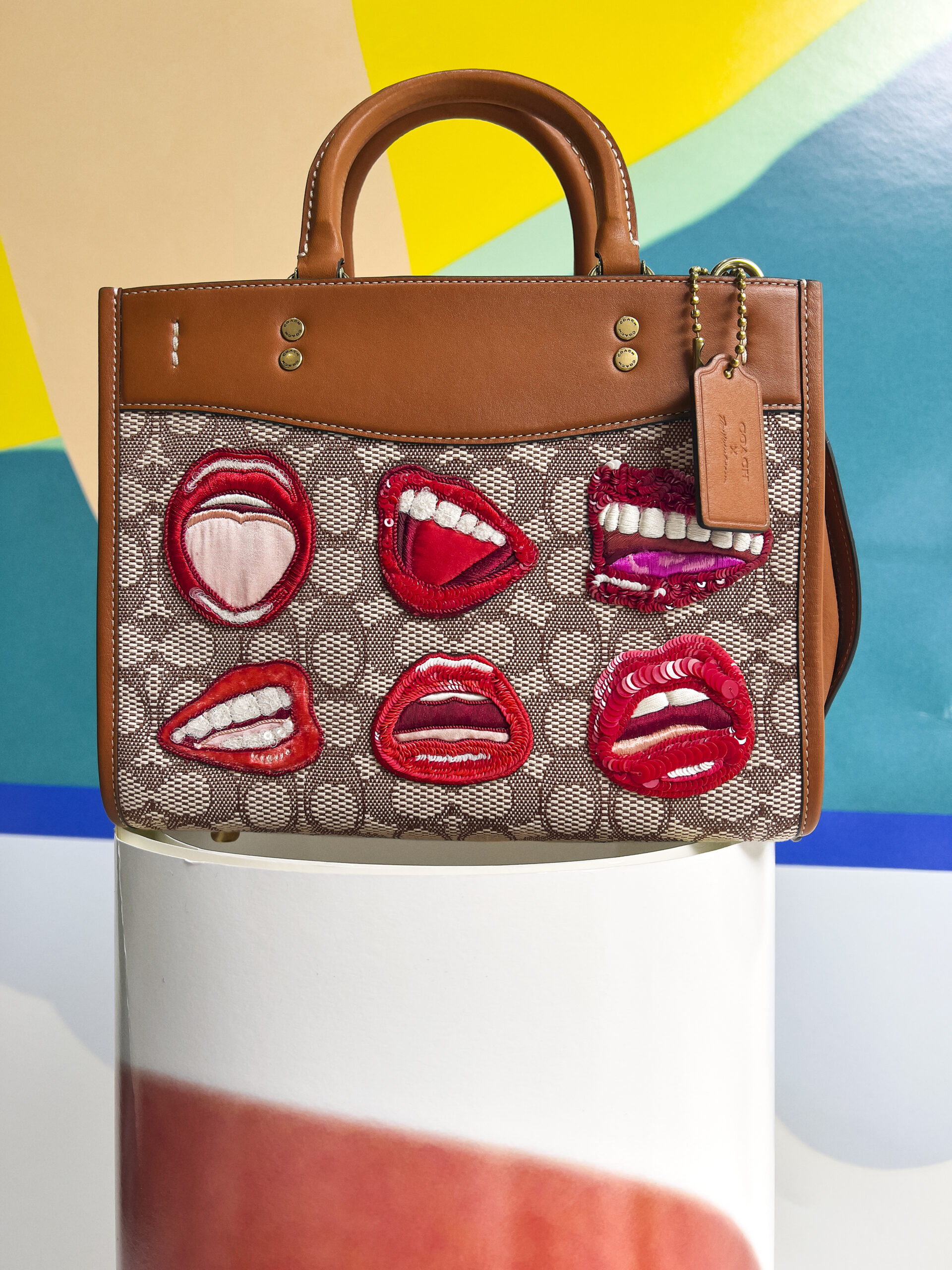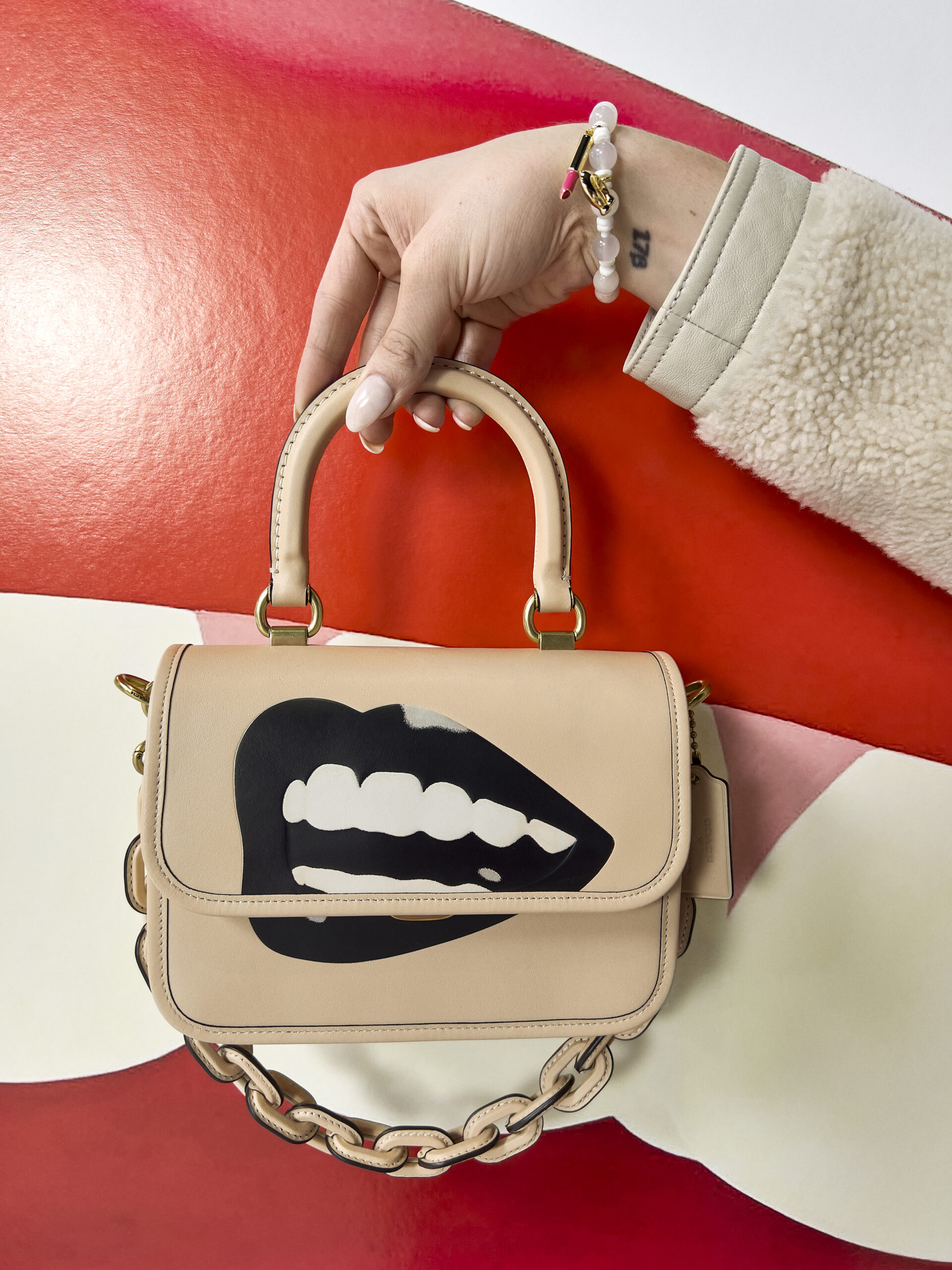 For the Coach collaboration, Wesselmann's iconic lips are added to a trench coat, shirts, jackets, shoes, bag charms, earrings, and, of course, a wide variety of bags. A number of Wesselmann's other works can also be spotted throughout the collection—poufs, sweatshirts and jackets are adorned with a leg dangling languidly in front of a seaside landscape from his Seascape series, as well as a pair of sunglasses, a tube of lipstick and a jeweled ring from Still Life #60. The Wesselmann bags are particularly intriguing, with backpacks, wristlets, totes, and crossbody and shoulder bags on offer.
Across the collection, the pieces are equal parts edgy and fun, adding drama to the tried-and-true luxury of Coach.
Coach X Tom Wesselmann will be available online and in select stores from June 28.
Photography by Juergen Teller.