Sweat It Out In Toronto's Newest Sauna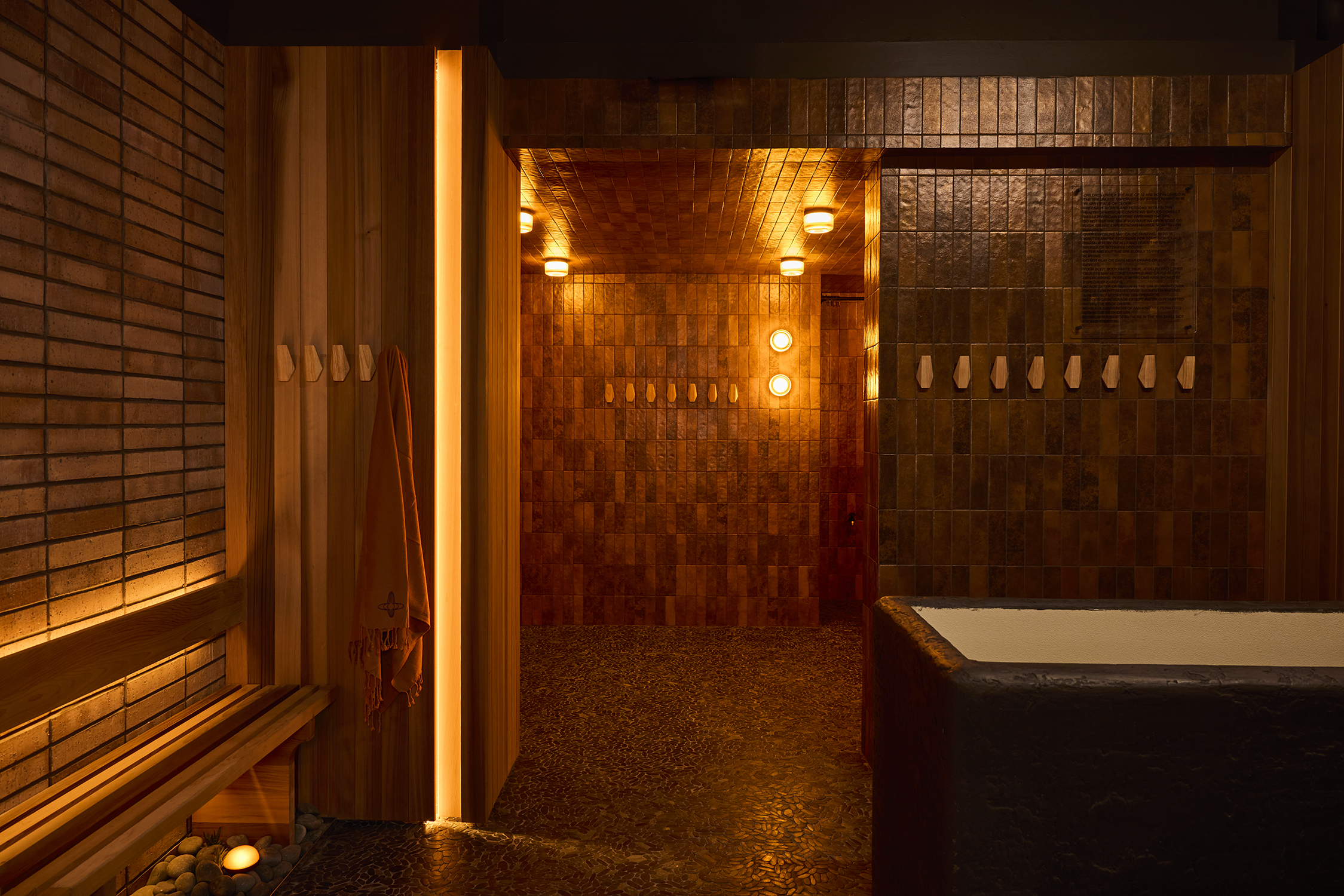 The first thing you need to know about Othership is that it is not a spa. Don't confuse it with the white-robes-and-eucalyptus pamper palaces you might be used to. Yes, there is a steam room, but that's where the similarities end.
Enter the 3,000-square-foot establishment in downtown Toronto and it'll very quickly be obvious why that is. The space, designed by Toronto-based Futurestudio, is a moody blend of orangey earth tones. The lights are intentionally dim, to heighten the allure of the human form. The music, a pulsing electro-funk mix, is worlds away from the more traditional harp and whale song.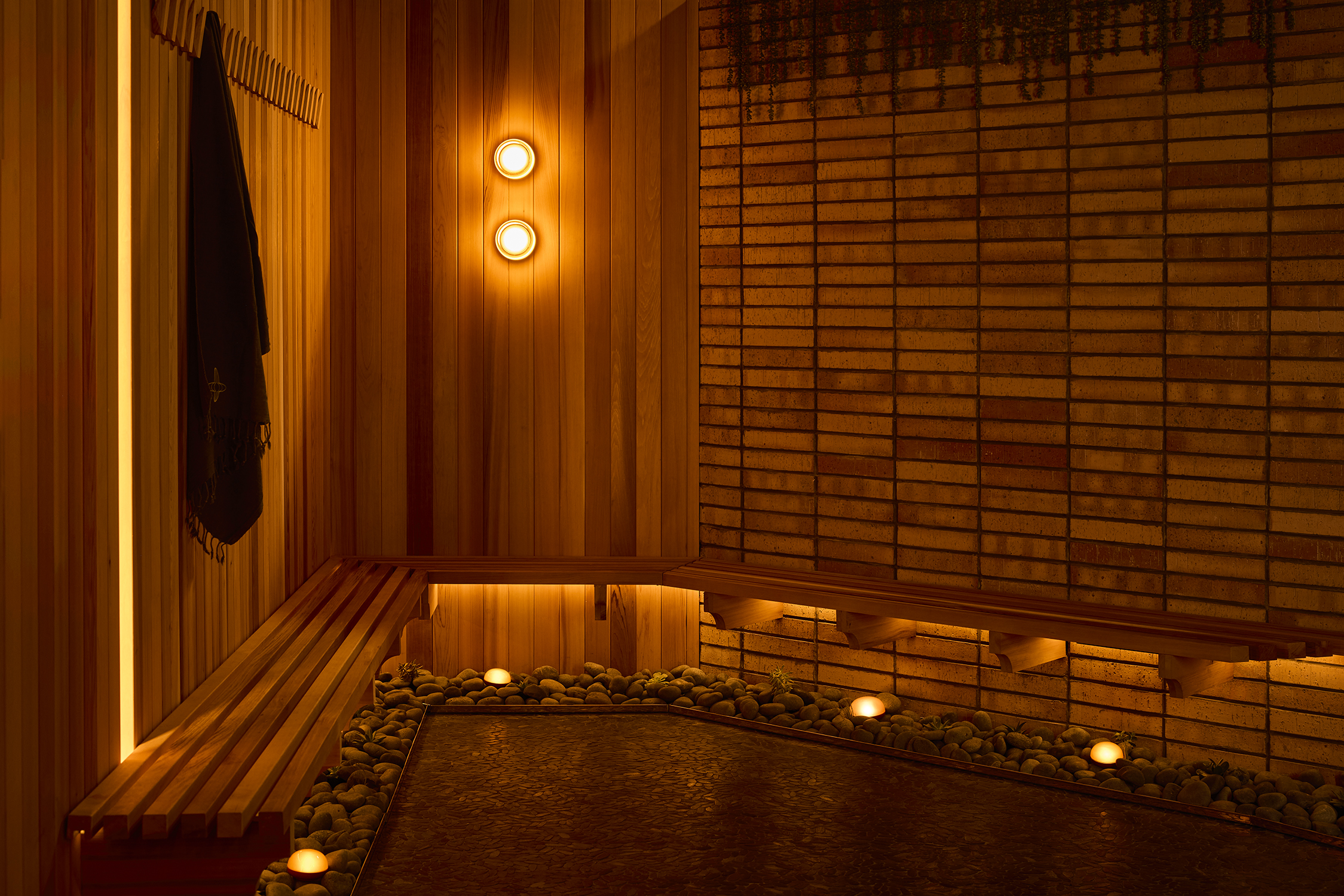 Inside, there's a sauna that can fit up to 50 people, four individual ice baths, and a small tea room where patrons are encouraged to linger and chat. "You can go to other spas and you end up being shushed," says co-founder Amanda Laine. "Here you're encouraged to talk. Sweating with people, no makeup, no hair, half naked, all the ego is left at the door. Through that it allows this real conversation to ensue."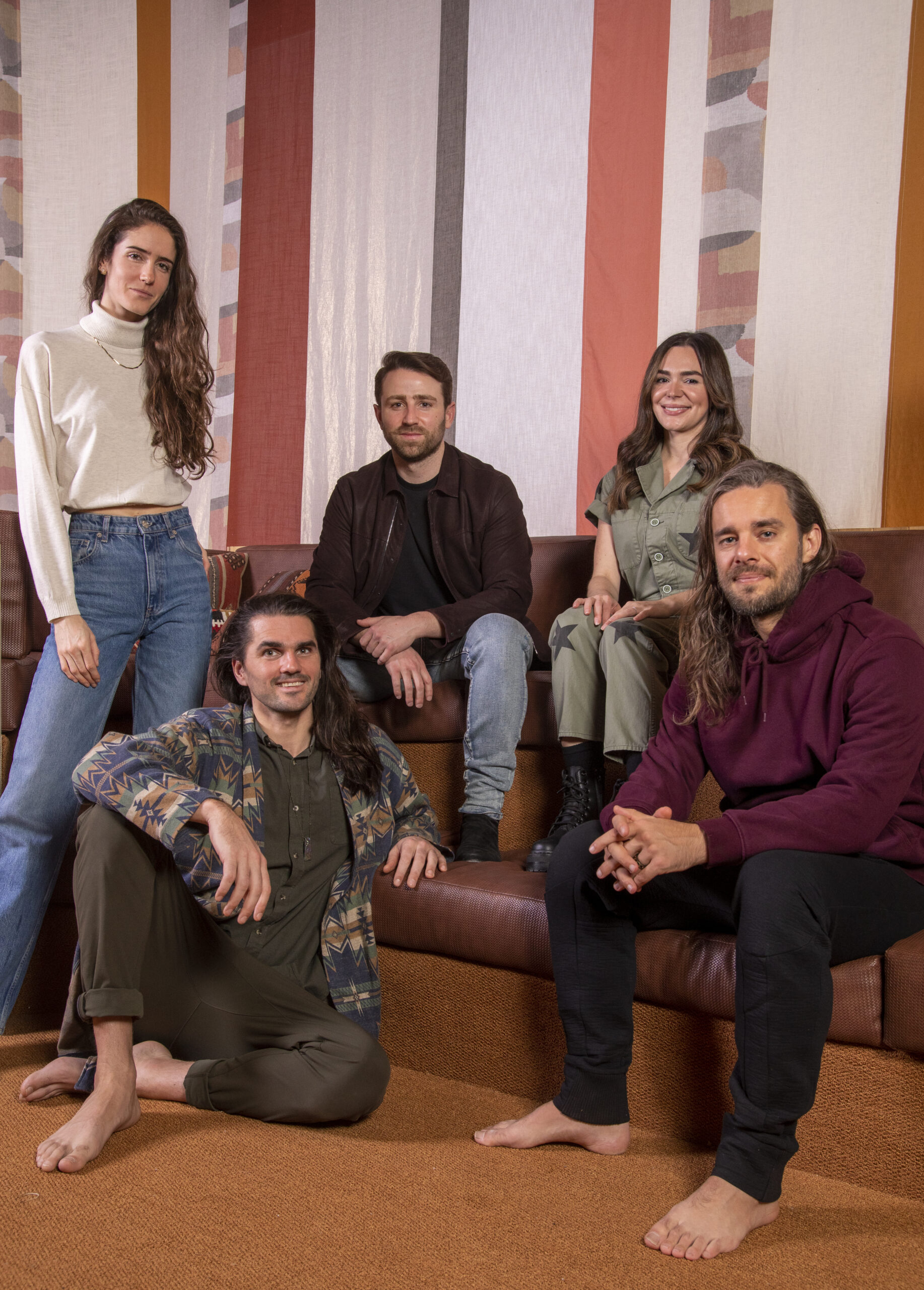 Othership combines traditional hot-cold treatments with rigorous breathwork and movement classes. Laine and her partner Harry Taylor studied performative sauna leadership in the Netherlands in 2018, and brought what they learned back to their hometown of Toronto. In the process, they linked up with their now-business partners Robert Bent, Myles Farmer, and Emily Hunter.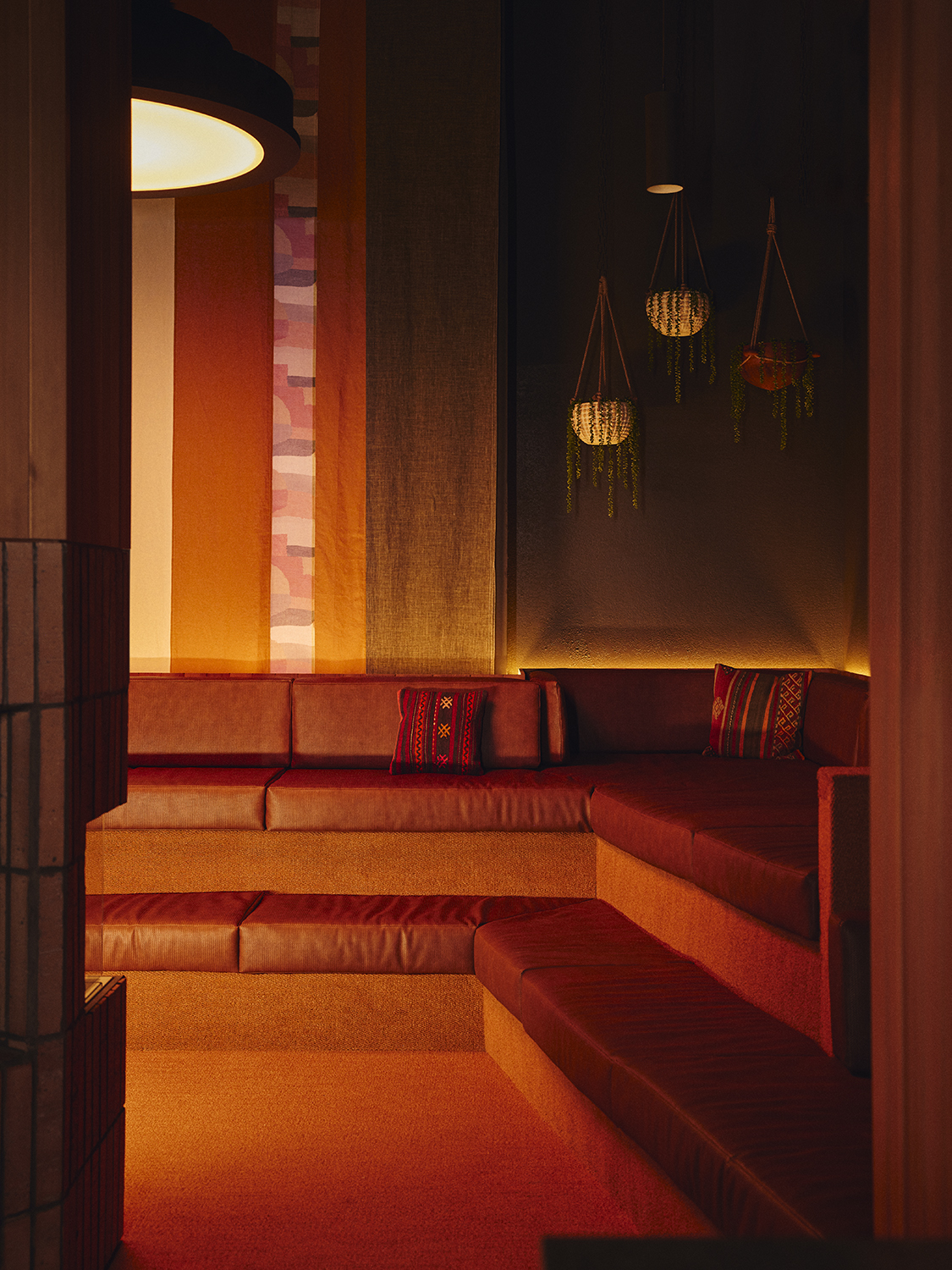 They first opened Othership behind a house on a semi-industrial strip in Toronto. That was just before the pandemic, and it served as a proof of concept. In a short period of time, they were able to foster a devoted community of people who were yearning for a different kind of social connection.
"The big thing is community," says Laine who sees the sauna itself as a means to a much bigger end. "Our grand vision is to solve the loneliness epidemic. People are addicted to their cell phones, they have a hard time making connections in person. We're trying to break that down."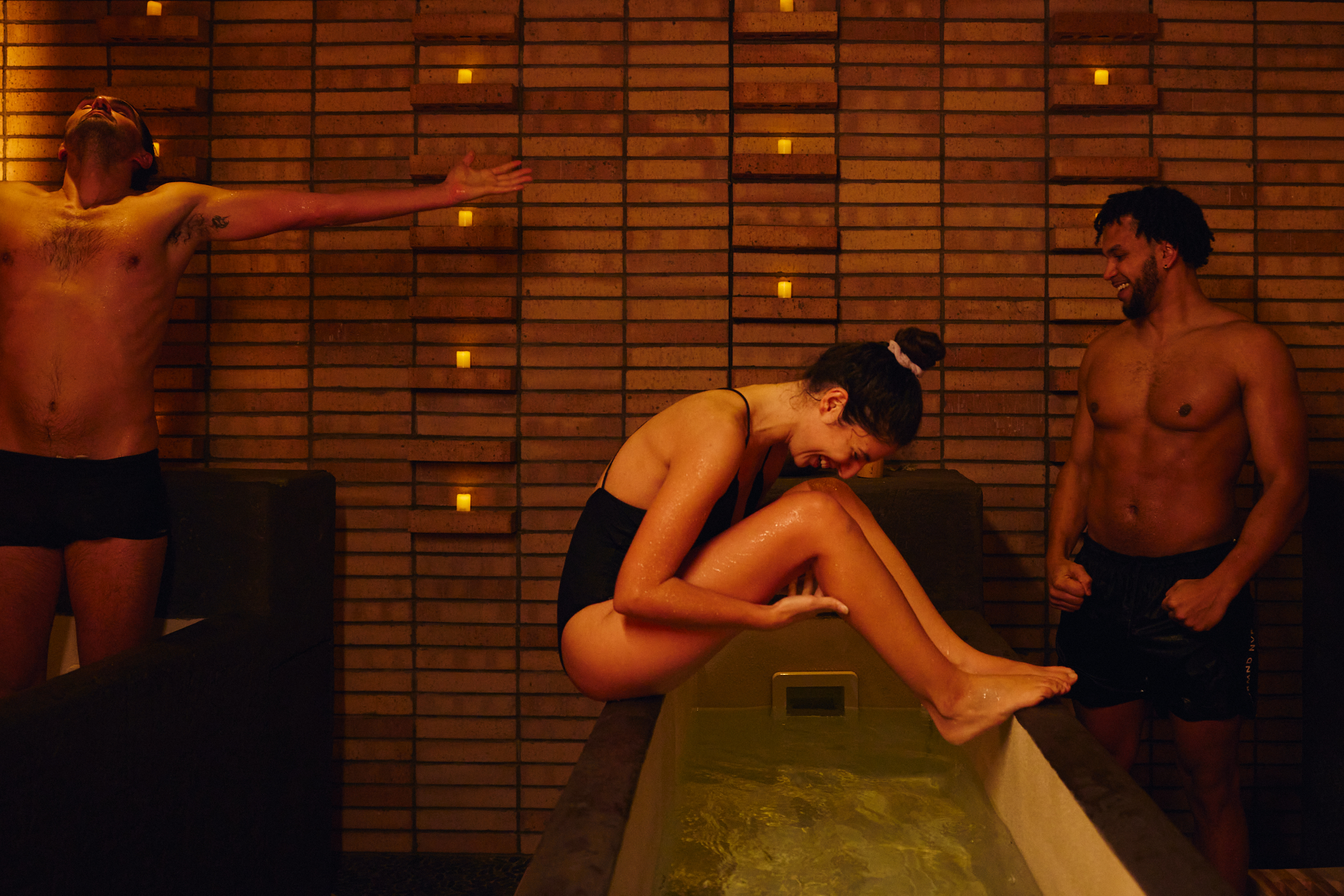 Drop-in passes and monthly memberships both start at $45. There is also an Othership app, which Laine encourages visitors to use in conjunction with the physical space. It offers a series of breathwork classes that you can do in the comfort, and relative coolness, of your own home. "The digital and the physical go hand-in-hand," says Laine. "You need a physical space to go to, and you need a guided daily self practice."
Whatever you call it, Othership is surely onto something. The business has raised $2 million in venture funding. Investors include some of the people behind Headspace, SoulCycle, and Field Trip Health. The Toronto location is only the first of many planned Othership spaces across North America.