The Rolex Grand Slam of Show Jumping
An equestrian spectacle at Spruce Meadows.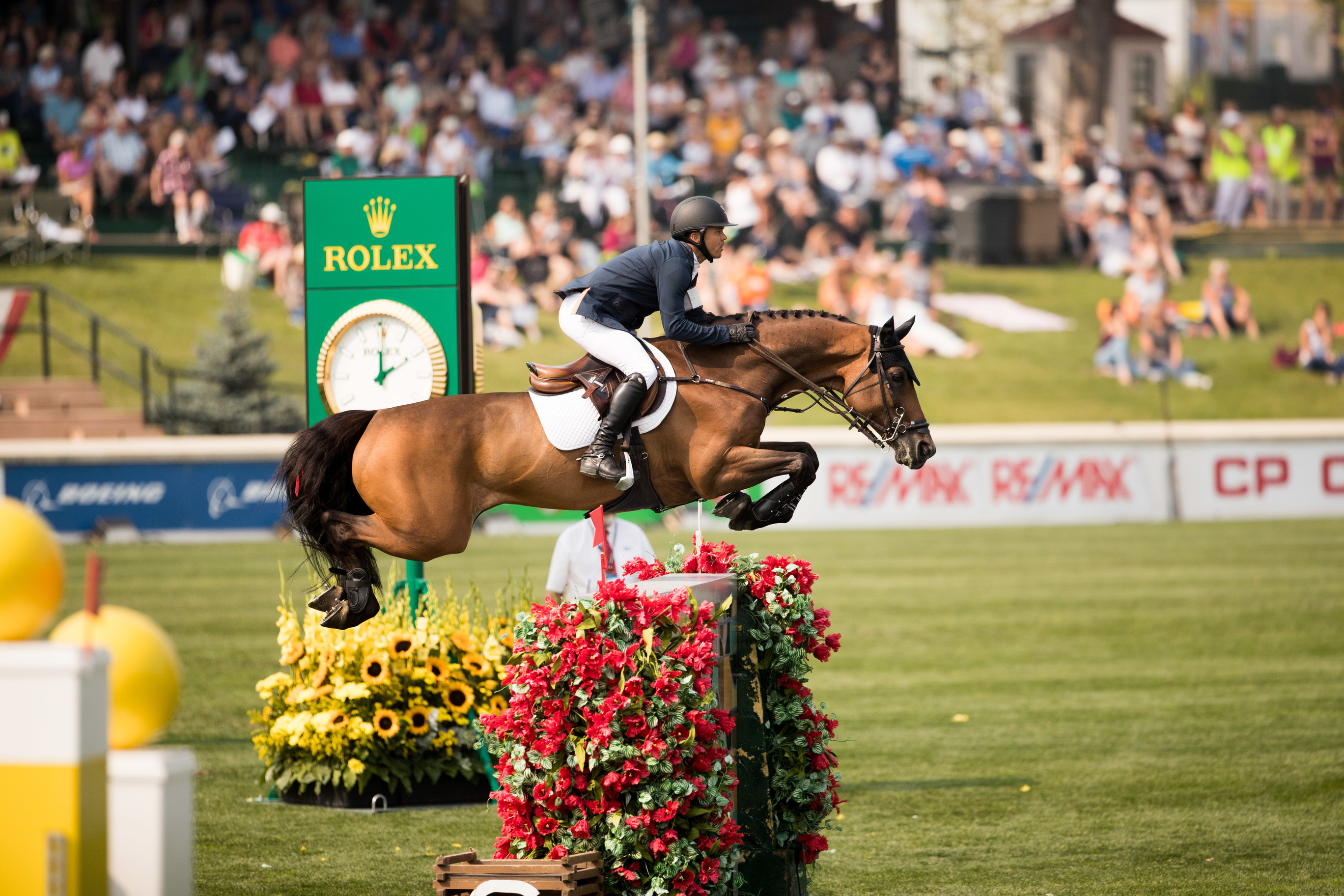 For the top-ranked riders of the international show jumping circuit, the CP International Grand Prix presented by Rolex is bigger than the Olympics. "The test is equal to an Olympic final, even maybe a little more difficult," says Brazilian coach and rider Rodrigo Pessoa, Rolex's longest-serving equestrian testimonee. On a walk through the Leopoldo Palacios-designed grass course in Calgary's Spruce Meadows, Pessoa points out the challenges of each jump, and demonstrates the delicacy of the bars, which tumble with the lightest tap—potentially costing a rider their sport's largest purse: $3-million. "This is the biggest payday in horse jumping season, attracting the best horse and rider combinations in the world," he says.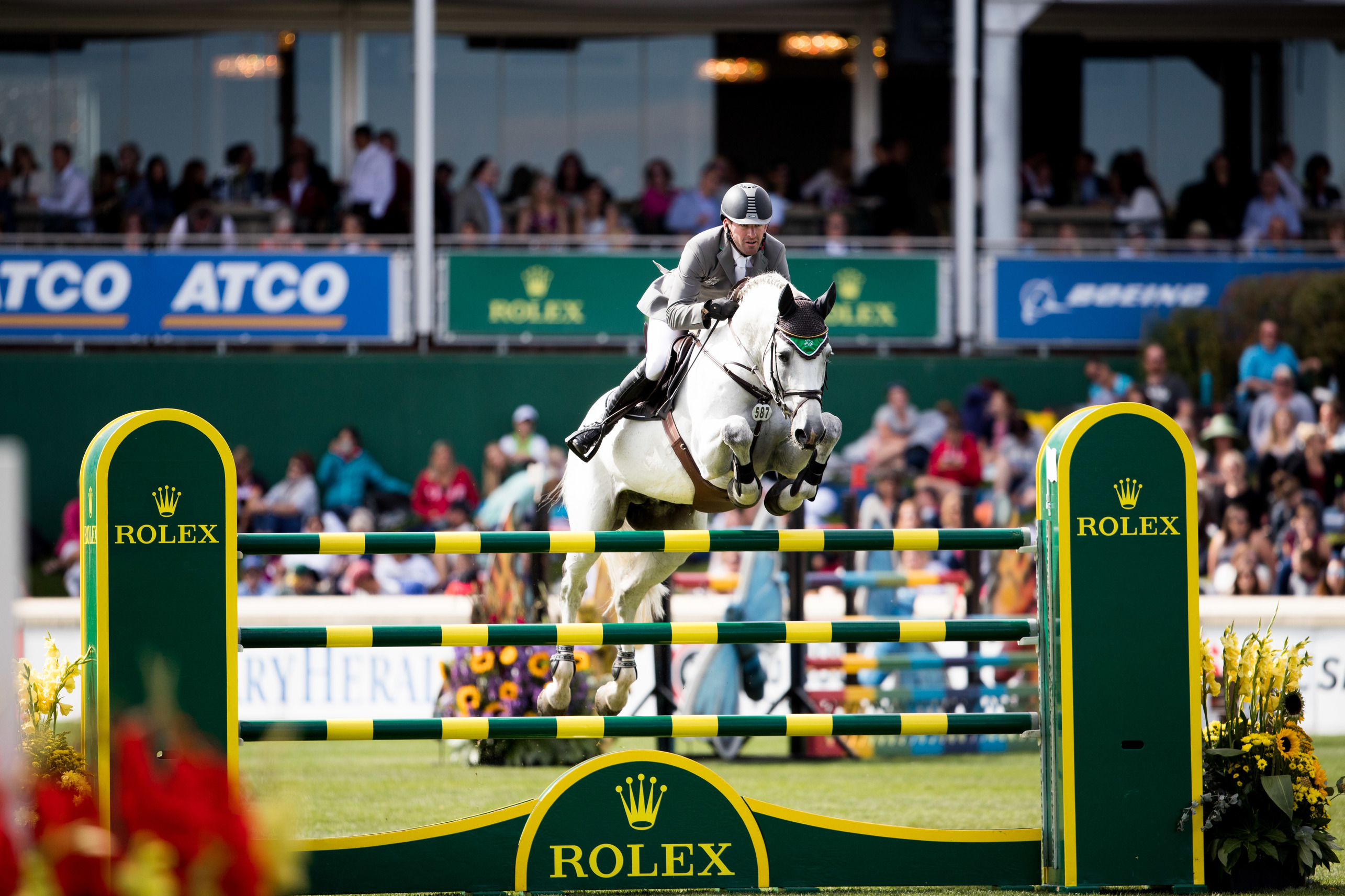 When the Southern family first opened Spruce Meadows in the early seventies, there were no jumping competitions in western Canada. "And at that time my parents said, 'Okay, we'd like to build something in the west to provide an opportunity for children in this area,'" says Linda Southern-Heathcott, Spruce Meadows CEO and daughter of founder Ron Southern. Forty-two years later, Spruce Meadows is still a community-oriented space (it's open year-round, and on any given weekend, one is likely to see children at its playground, or people walking their dogs) and simultaneously, one of the world's epicentres of elite horse jumping. Together, CHIO Aachen, CHI Geneva, the Spruce Meadows Masters, and (as of 2018) the Dutch Masters comprise the total Rolex Grand Slam of Show Jumping, the most prestigious international circuit in the sport, launched in 2013 and won so far once by British rider Scott Brash in 2015. The event has taken Calgary—once solely a rodeo town—and installed it firmly on the horse jumping map.
Rolex has been involved in equestrian sport, which depends on ultimate precision and perfection, for over 60 years.
At this year's Spruce Meadows "Masters" Grand Prix, Germany's Philipp Weishaupt triumphed riding grey stallion LB Convall. "It was a surprise for me to win the Rolex Grand Prix in Aachen last year and today I was very lucky and my horse jumped so well," Weishaupt stated after the win. "He is just an outstanding animal and I am honoured to ride him." Luciana Diniz from Portugal riding Fit For Fun 13 was second and McLain Ward from the United States riding HH Azur came in third.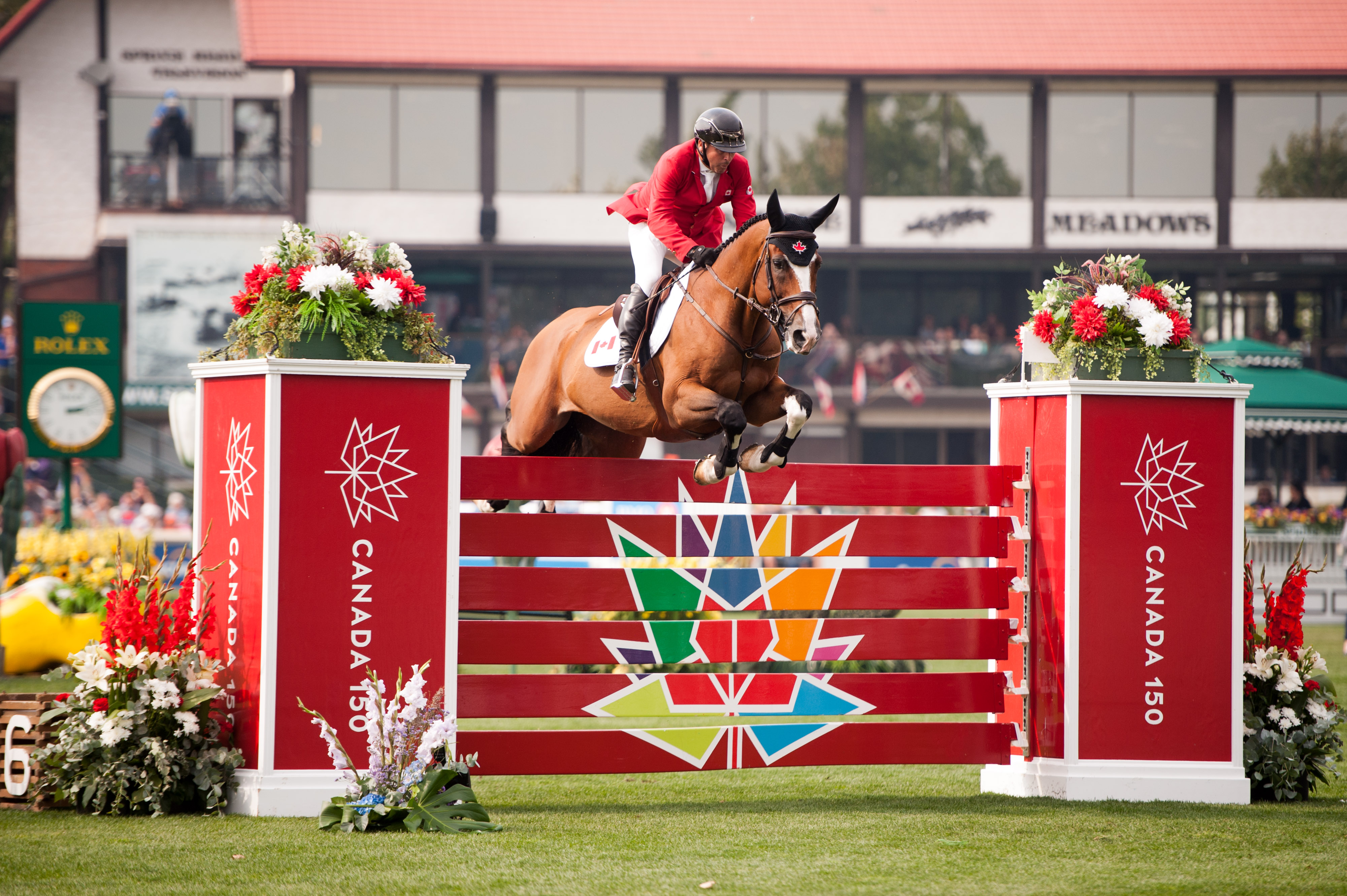 Fans in the packed grandstands were riveted. "I think we have a very educated crowd," says Southern-Heathcott of the over 65,000 spectators. "They figure out right away what is the difficult part of the course and they cheer—for me, I think if we've done a good job, then the athletes want to come and compete, and the crowds are happy."
Rolex has been involved in equestrian sport, which depends on ultimate precision and perfection, for over 60 years—and each year has seen the level of competition intensify. "The horse are better, training is better, fitness is better, technique are better… everything evolves," says Pessoa on the longevity of the sport. With increasingly challenging courses and events like the Grand Slam inciting audience excitement and attracting the world's most elite jumpers, the future certainly seems lofty.
_________
Never miss a story. Sign up for NUVO's weekly newsletter.