For Gabriella Bergsten, the Natural Wine Movement Is a Women's Movement
The ingenuity of women winemakers.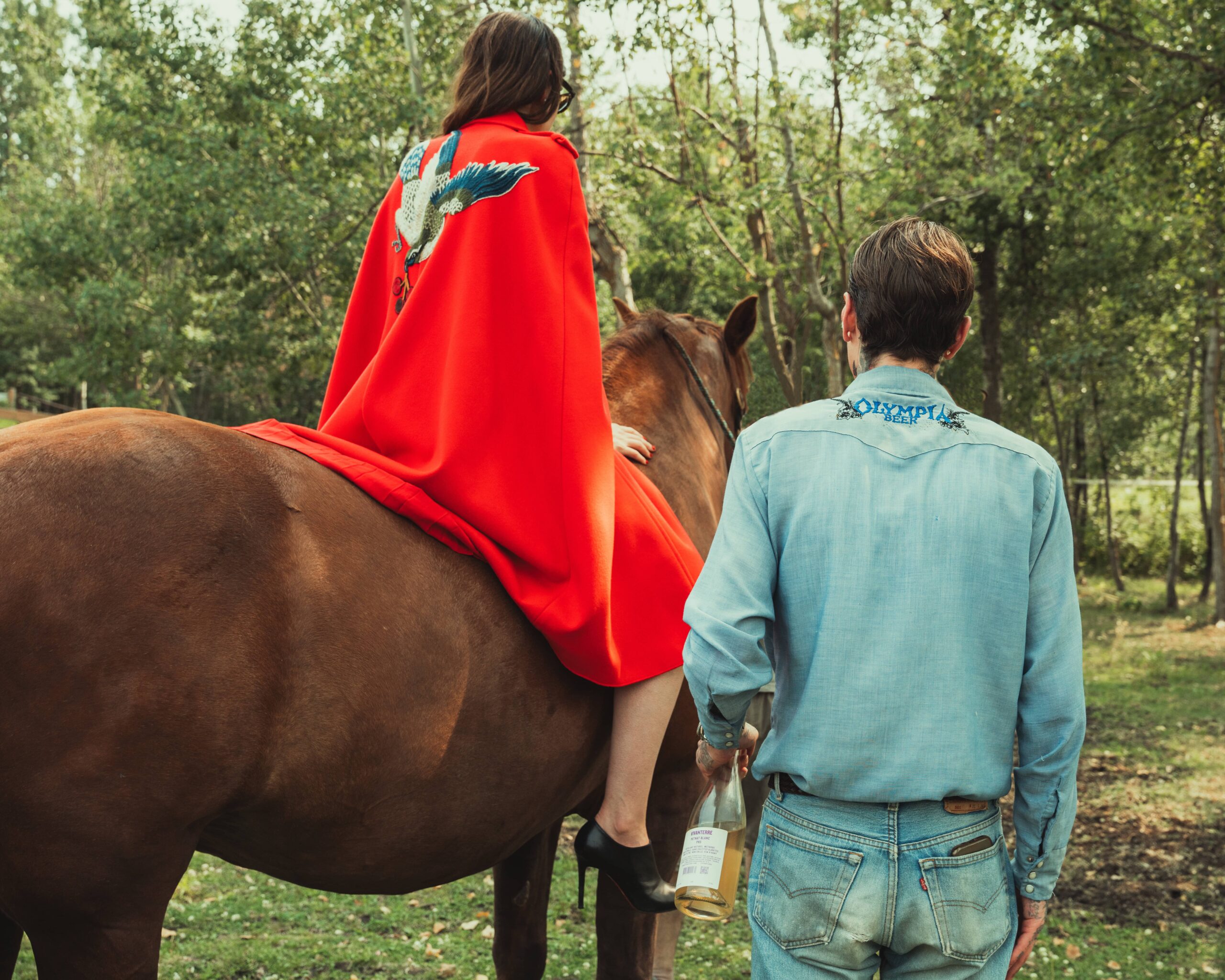 Of the wine industry's many shortcomings, the most nonsensical might be its dearth of women. For starters, Dr. Linda Bartoshuk and Yale University's pioneering studies of "supertasters" in the '90s and early aughts suggests women are more likely to be better tasters than men.
Luckily, with the quality of output from women in all areas of the wine industry—sommeliers, importers, vineyard managers, and winemakers among them—now is a fantastic time to taste and talk with the women staking their claim in a historically inhospitable environment—as I did when I met up with Gabriella Bergsten, the founder of natural wine import agency Garneau Block in Alberta.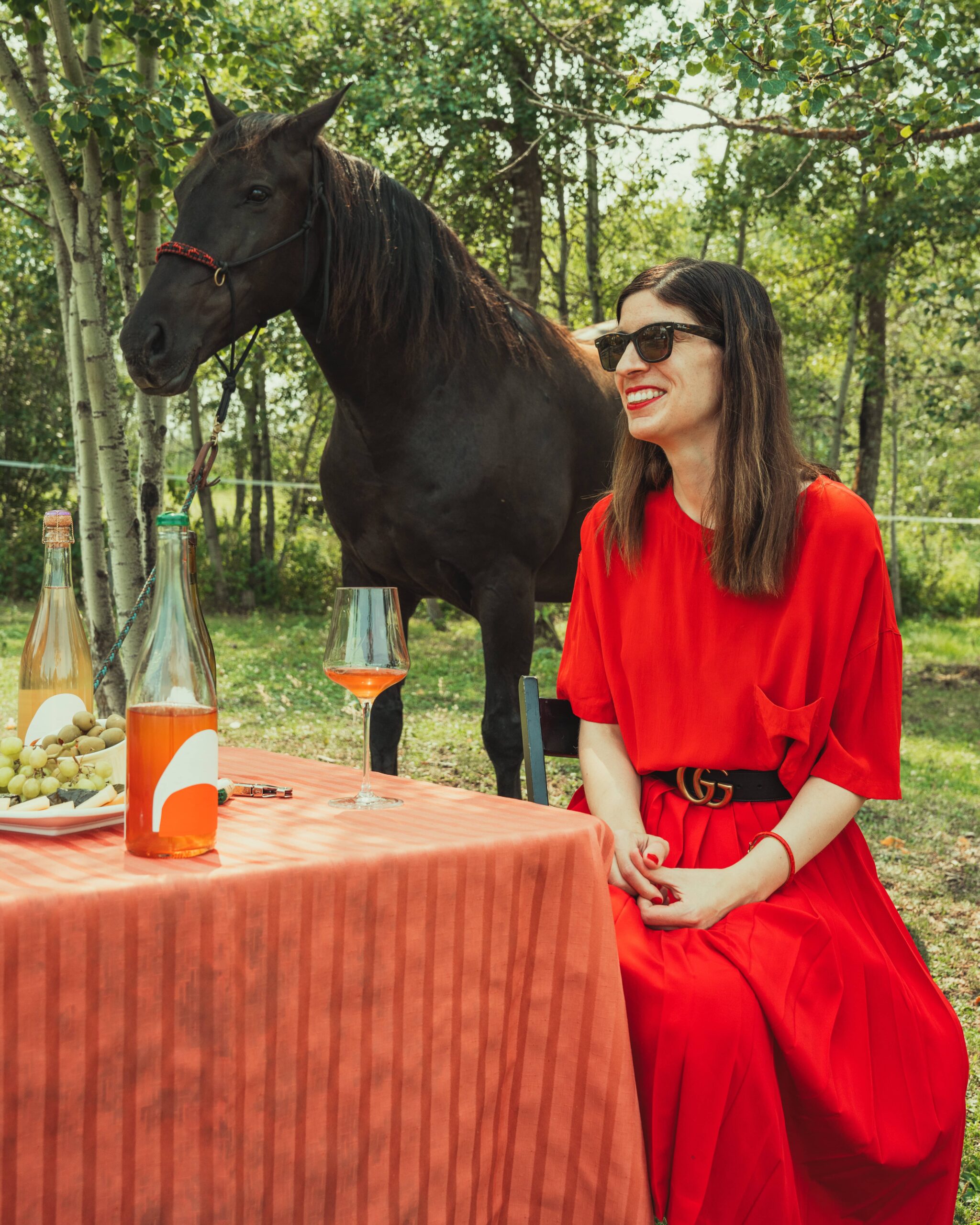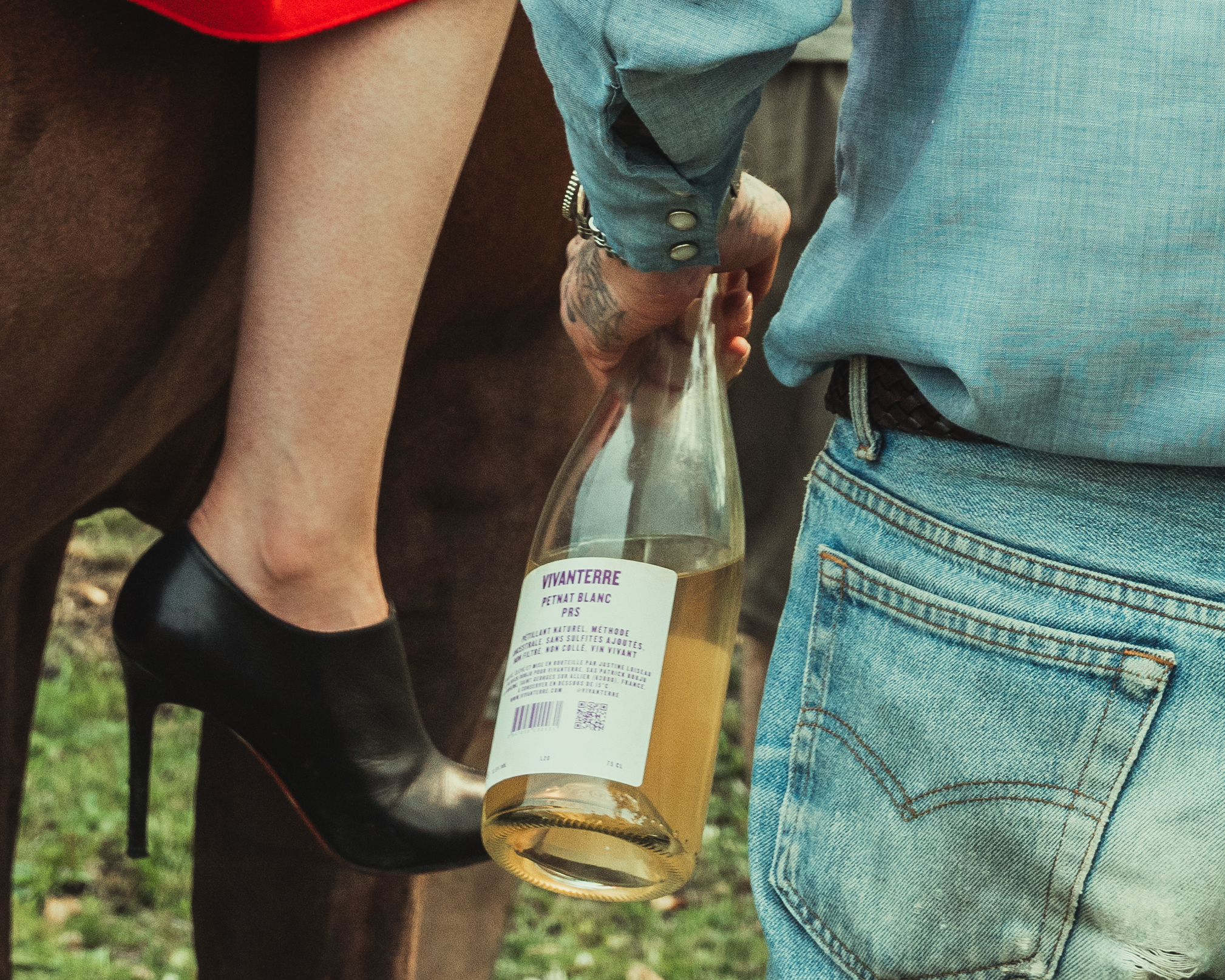 Establishing Garneau Block in 2019, Bergsten didn't enter the wine industry with an explicit aim to promote women winemakers. As an MSc candidate in public health at the London School of Hygiene and Tropical Medicine, she realized the toll single-use plastics have on the environment. Combined with some dashes of grad school burnout and wine nerdery, this led Bergsten to leave the program for the world of natural wine, where she felt she could make a tangible difference to drinking habits and their effect on the environment.
"I was sitting at my kitchen table, writing a paper on incineration and drinking a glass of wine, and realized that was not the life for me," she says. "And I just really wanted to start working with people that were kind to the environment."
During her time at the helm of Garneau Block, Bergsten has applied her myriad other political and ethical concerns to her work. On bottles that don't have a preprinted back label, a Garneau Block sticker informs consumers who imported the wine and the Indigenous history of the land the wine was imported to. She has also advocated for women in the wine industry by expanding Garneau Block's portfolio with women winemakers, many of them stars in the natural wine community.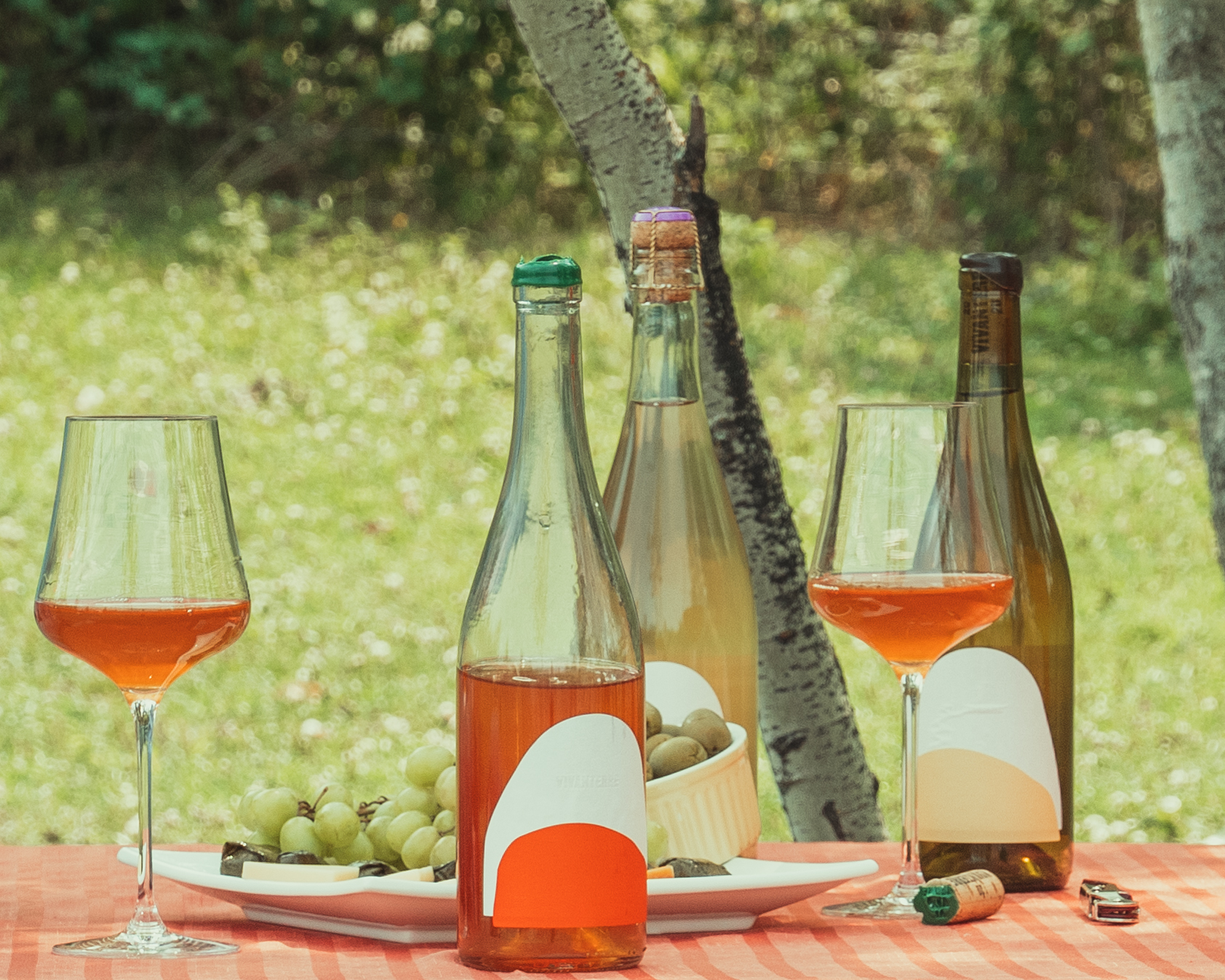 Over the last few years, various ethical quandaries have arisen for natural wine drinkers, none more explosive than the 2020 accusations against Valentina Passalacqua, a queen of the natural wine world, when it was discovered that her father, Settimio Passalacqua, employed illegal migrant labour. The charge, while not fully substantiated, was laid against Valentina Passalacqua as well.
"You have to choose to pay attention to it," says Bergsten, who represented and summarily dropped Passalacqua following the investigation. "You could just as easily not pay attention to it and get on with your day. I choose, as a business owner, to work with people that want to, as I myself want to, have this code of ethics."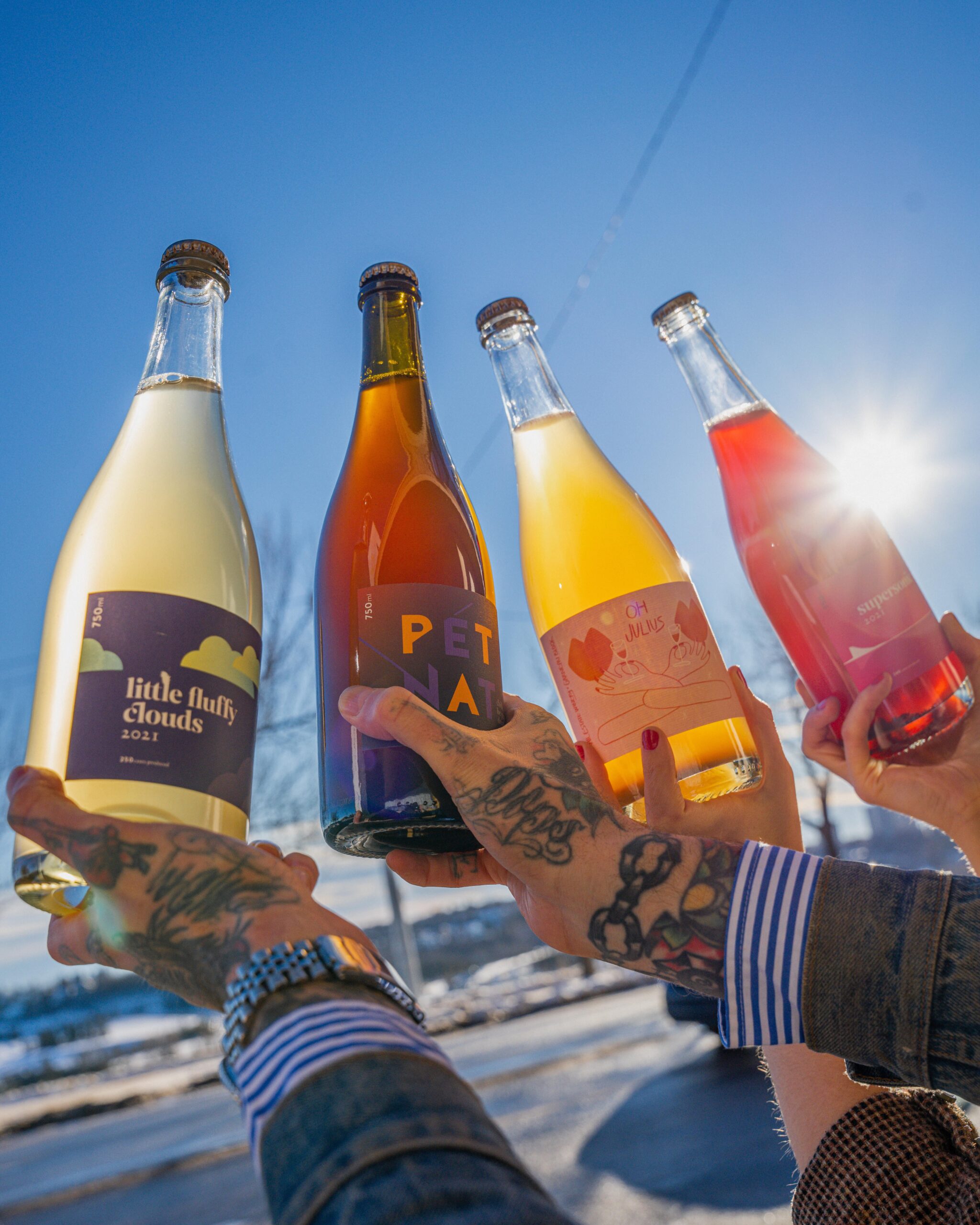 Considering her personal experience of wine's bro culture, Bergsten's advocacy for women in the wine industry seems like a part of a logical progression. "It's very common for me to go out with someone of the opposite sex at a place I don't know, and when they hear that Garneau Block is there, they assume it's the man," Bergsten says. "I was out with a friend once, and they brought a glass of wine and gave it to the person sitting across from me and I was like, 'I think that was for me.'"
While this might seem like a mundane vignette of chauvinism in an otherwise egalitarian industry, it is symptomatic of a very real and pernicious sexism plaguing the wine industry. In October 2020, for example, a group of women wine professionals approached The New York Times to detail abuse they experienced from members of the Court of Master Sommeliers. This was harassment that went well beyond gender-based misidentification and that many women, Bergsten explains, hesitate to come forward with due to fear of reprisal.
"Unfortunately, it's just really not safe normally for people to come forward and talk about their experiences because of the risk of backlash," she says. "I know what that's like. People tread very lightly when talking about the old boys' club."
This is not to say there is no hope for a better, less sexist, and more equal future. Bergsten sees collaboration among people of all identities as a salve for this issue. "I think some of the best and kindest things in my career were collaborating with others," she says. "When a more established company sees a newer company that is not really well known and lifts them up, it's really a win-win for everyone. I try to practise that as much as possible in my own way, whether by giving back to nonprofits or helping mentor people whenever I can. I think that's how we keep lifting each other up."
Bergsten took me through a selection of wines from women winemakers. Every bottle was a winner. Sassy New World (and cold-weather) wines from Prince Edward County's Trail Estate Winery and Maryland's Old Westminster Winery display the ingenuity of women winemakers as geographic trailblazers. Across the Atlantic, Christine Netzl of Christina Wines and Maria João Pato of Duckman winery have inherited winemaking from their families, redirecting and improving upon their fathers' legacies. And in France, Anne Bruun Blauert and Justine Loiseau work alongside their famous husbands to produce elegant wines of Instagram notoriety. For Bergsten, collaboration is a way to create a more equal wine industry and, after tasting all these wines, I'd say it makes for a more delicious one too.
A half-case for wine made by women:
Anders Frederik Steen & Anne Bruun Blauert – New Peach on the Block (France)
Christine Wines – Zweigelt (Austria)
Old Westminster Winery – Heirloom (Maryland)
Trail Estate Winery – Oh Julius (Ontario)
Vivanterre – Orange Contact SGS (France)
Photography by Jonathan Timms