The Many Expressions of Chenin Blanc
A variety to be reckoned with.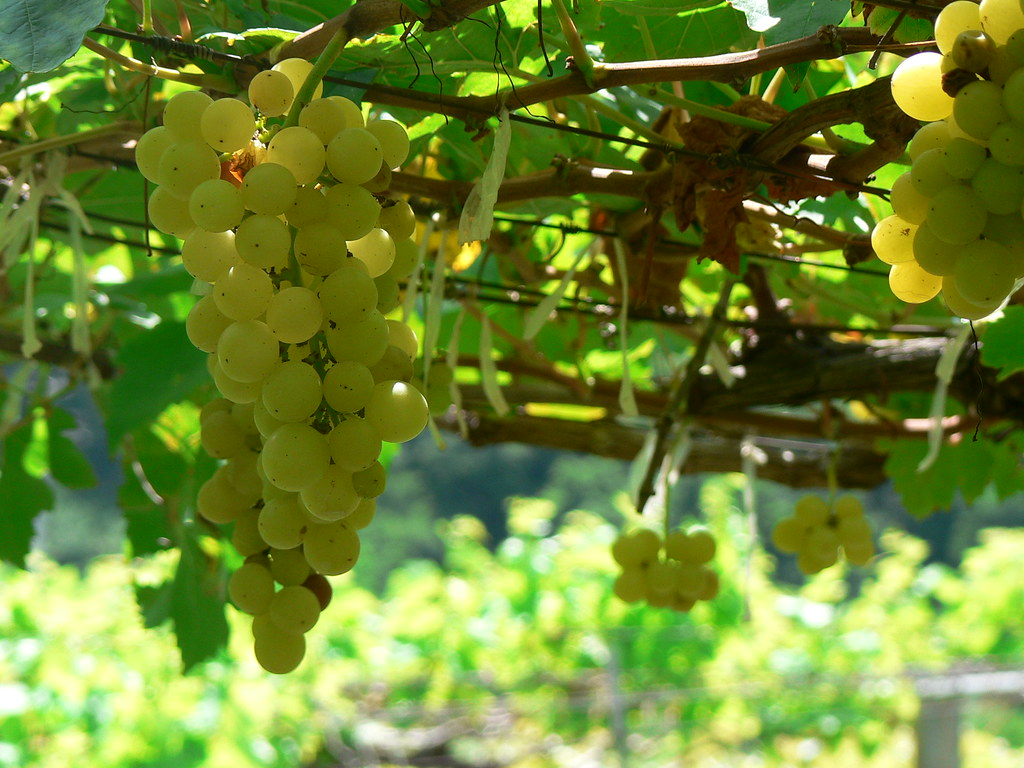 There are plenty of underappreciated grape varieties among the hundreds used for making the bulk of the world's wine. Some are little known and used in wines made in relatively small volumes. Consumers can be forgiven for not desperately seeking out those made from fer servadou (a grape native to southwest France) or yearning for a bottle of grignolino (from Piedmont).
But there are relatively well known varieties, used to make substantial volumes of wine, that just don't get the recognition they deserve. One is chenin blanc, and, like many grapes, it often goes unrecognized because the wines are better known by their region of provenance than for the grape variety itself. This is true of gamay in Beaujolais and sangiovese in Chianti, and many consumers are more likely to know French chenin blanc wines as Vouvray, Saumur, Savennières, and Chinon.
All these appellations are in the sprawling Loire Valley region of northern France. Although it's a cool-wine region overall, it covers a range of growing conditions that are reflected in the styles of chenin blanc produced. Although there's variation by vintage year, chenin blanc has high natural acidity that almost always makes for crisp, vibrant, refreshing wines that are often ideal with food.
The dry wines, which make up the bulk of Loire chenin blancs, generally have well-focused fruit and this vibrant acidity—the sort of wine you expect from a cool, sunny region. The sweeter wines (especially from the Vouvray district) are often botrytized and carry their sweetness easily on spines of brisk, clean acidity. Appellations to look for include Savennières and Quarts de Chaume. As for the sparkling wines (most of them labelled Crémant de Loire), they are bright and flavourful, and are as often serious food-wines as easy-drinking bubblies.
Chenin blanc might be known by region in France, but it is well known by its varietal name in South Africa, the other major region where it's produced—although there it is sometimes also called "steen." It is likely that chenin blanc was one of the first grape varieties grown in what was then a Dutch colony in the mid-1600s. It clearly performed well and was soon widely planted; it has become the country's signature white wine, making up almost a fifth of all South Africa's wine today.
South African chenin blanc is typically fuller flavoured than in the Loire, as you would expect of the warmer growing conditions. But the acidity is still there, making chenin blanc a very attractive and very versatile white wine. Although much of the mass-produced South African chenin blanc is generic white wine, many producers make fine examples. Some are lightly oaked and carry interesting texture, while others are unoaked, lighter styles. Much of the best chenin blanc wine comes from old vines, which in South Africa (where there is a project to save old vines from being pulled out) means more than 35 years old.
Whether from the Loire Valley, South Africa, or other regions, high-quality chenin blancs make an excellent extension to your wine experience.
Notable chenin blanc producers to look for include:
Loire Valley
Clos Naudin (Vouvray)
Couly-Dutheil (Chinon)
Domaine des Forges (Savennières)
Domaine du Closel (Savennières)
Domaine Huet (Vouvray)
South Africa
DeMorgenzon (Stellenbosch)
Ken Forrester (Stellenbosch)
Kleine Zalze (Stellenbosch)
Leopard's Leap (Franschhoek)
Olifantsberg (Stellenbosch)
________
Never miss a story. Sign up for NUVO's weekly newsletter here.