6 Face Masks for Self-Care (and Seeing Results)
When there is no one to see you, why not walk around the house looking like a swamp monster or, in the case of the Origins GinZing mask, one of those bronze statue performers? There are benefits to social distancing and quarantine: time to prioritize your skincare routine and give the face masks you've been hoarding some attention.
From a practical perspective there are fewer pollutants in your home than outside so the effects of these six masks will last even longer. But what is perhaps more important at this time is the ability to create a spa-like environment in your home, to take a moment to care for yourself and use the five to ten minutes it takes the masks to dry to put down the seriousness remain still. Beauty rituals, whatever yours may be, are about giving yourself a moment to breath, look inward, and tune out the noise.
But one needn't sacrifice results for ritual. These face masks for self care can be used alongside your already established routine. Pro-tip: Try multi-masking in various areas that have different needs and you'll have glowing skin, even if no one's there to compliment you on it.
Here are six of our favourite face masks:
Caudalíe Purifying Mask
This purifying clay mask clarifies the skin and targets blemishes by absorbing excess oils on the skin without being drying. It's perfect for people with oily skin or with T-zone areas that are prone to breakouts. The fresh scent of sage feels cleansing and the effects on skin and soul are very calming. Try it in tandem with other masks that brighten and tighten.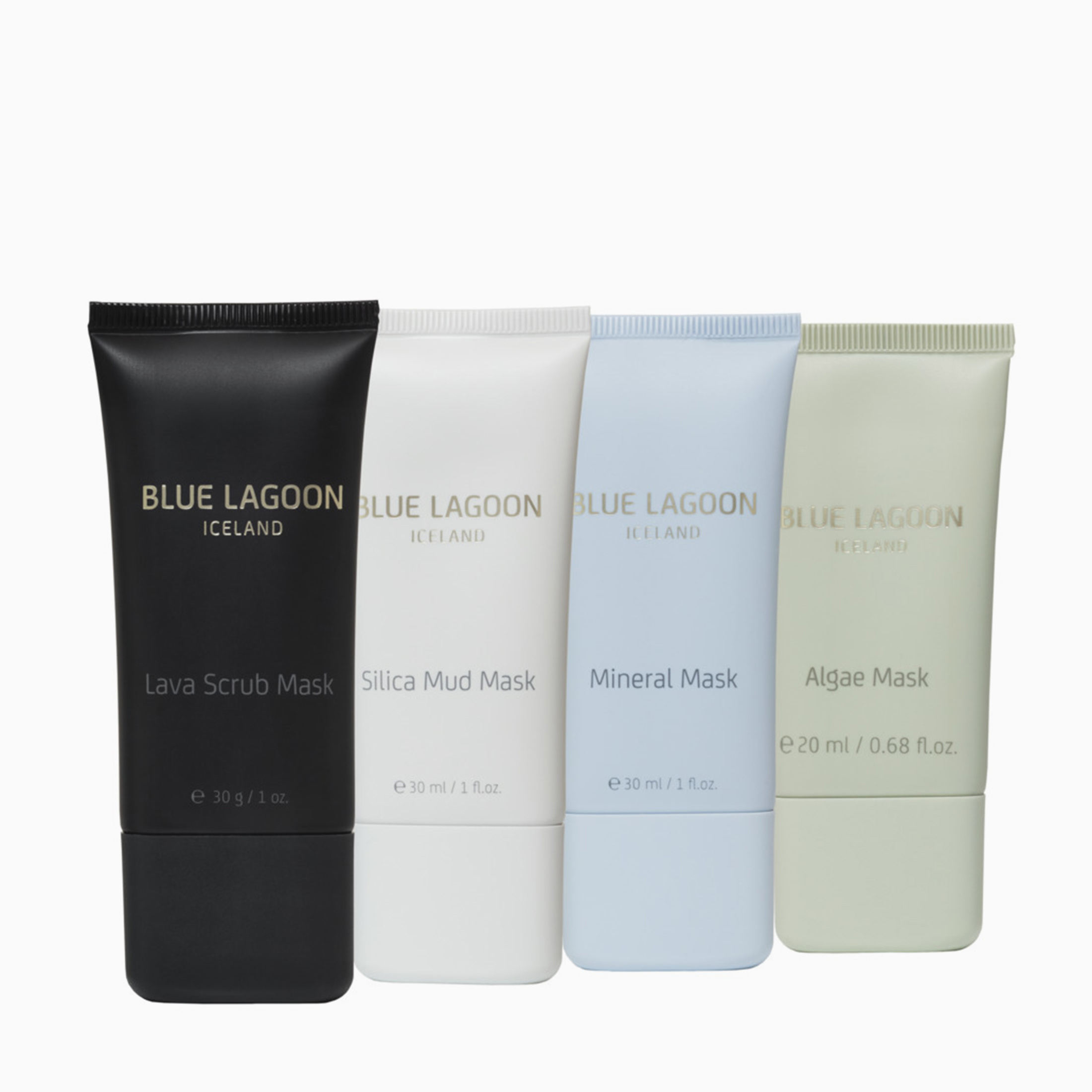 Blue Lagoon Mask Collection
This is a cheat, because technically there are four masks in this collection. All four are so luxurious and effective we couldn't decide. If possible, we recommend using all four to recreate the signature Blue Lagoon Retreat ritual. The lava scrub exfoliates, the silica mask cleanses, the mineral mask hydrates; and the algae mask is anti-aging. As a quartet they replicate the healing properties of the Blue Lagoon and if you turn your shower into a steam room it's almost as if you're there.
Origins GinZing Peel-off Mask
The ultimate refreshing and brightening mask, Origins' GinZing is like coffee for the skin. That's no surprise, since it's made with coffee beans and fruit acid complex. It will make you look like a shiny radioactive alien while you wear it, but once you peel it off (very satisfying) your skin looks wide awake and ready to work from home. Why not start off the day with a long morning routine? It's not as if you're going to be late to the office.
Biotherm Life Plankton Mask
The Biotherm Life Plankton Mask is a leave-on gel mask that applies like a moisturizer and works as an intense regenerating and hydrating treatment. We recommend creating a luxurious night time routine and applying the mask before bed to wake up with smoother ultra-mositurized skin. There's nothing stopping us from taking bedtime very seriously these days.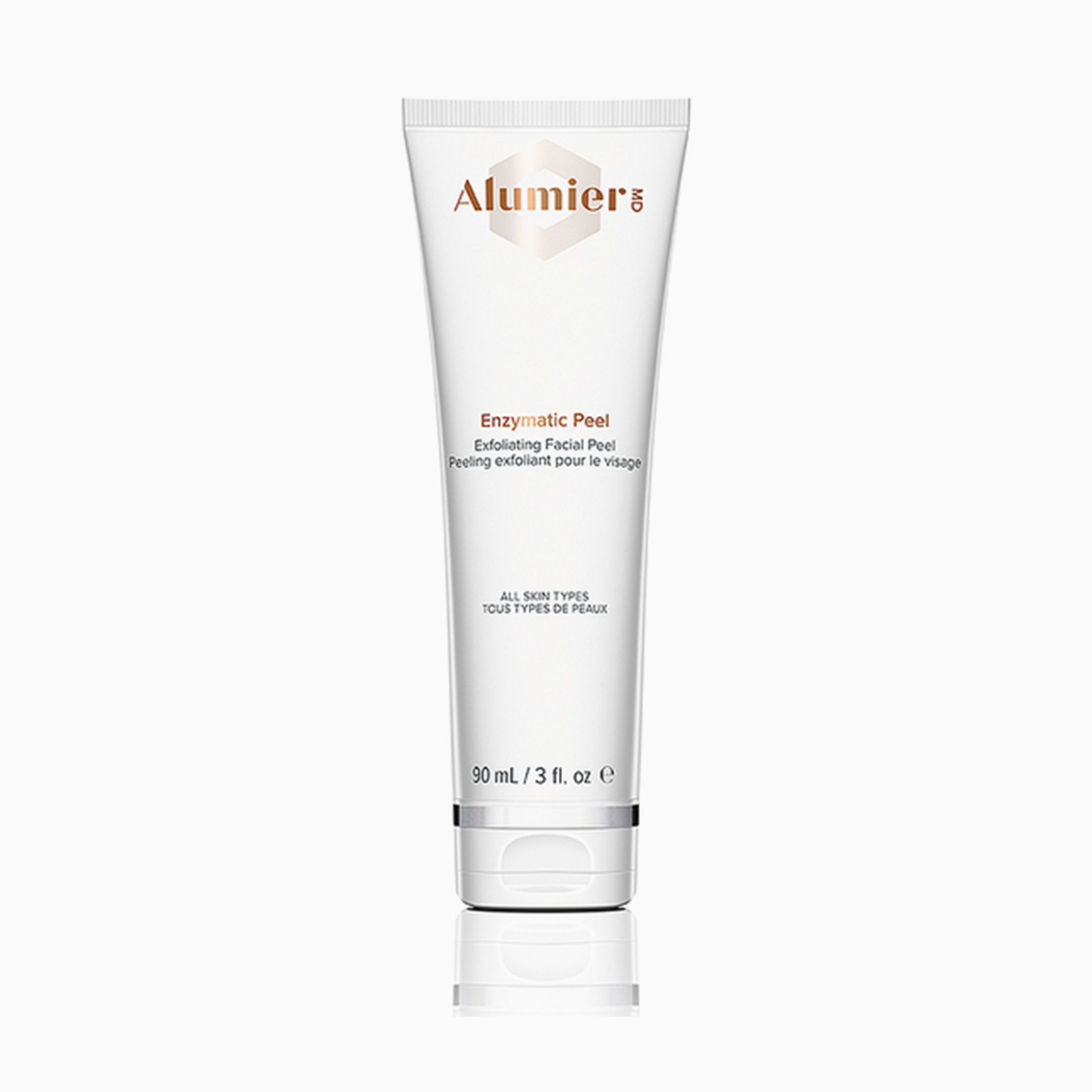 AlumierMD Enzymatic Peel
Self-isolation and social-distancing is perhaps the perfect time for an enzyme peel but a medical grade one would require leaving the house, oh the irony! AlumierMD has created the most effective over-the-counter facial peel mask. The naturally derived fruit enzyme face mask exfoliates to slough off dead skin and even out any texture issues while being gentle enough for most skin types. It's a relative short leave-on time too for people who can't sit still for two long (three to five minutes). If you're new to the world of peels, be careful about using other acids or retinol afterward, allow your skin time to breath and enjoy the benefits or follow up with AlumierMD serums and moisturizers.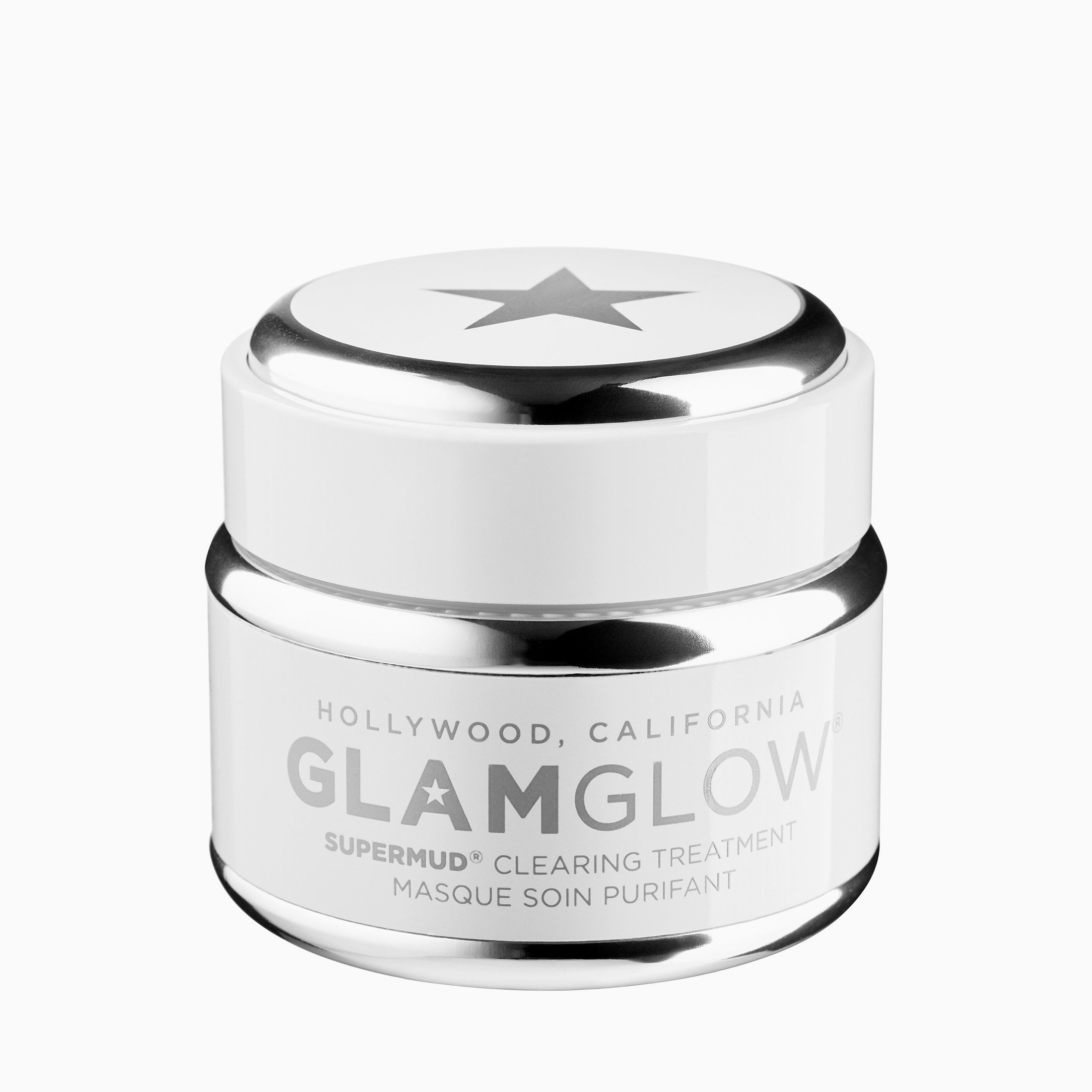 Glamglow Supermud Clearing Treatment
The benefits of charcoal are well-documented, and the entire Glamglow range capitalizes on that benefit in one form or another. However, the Supermud mask is a common favourite for it's deep pore-cleaning capabilities. This is one for the T-Zone and anyone who has blackhead issues. It can be used as a full face mask or a spot treatment on an as-needed basis. It can be left on for up to 20 minutes, so this is really a mask to pair with a good book and glass of wine to capitalize on the self-care.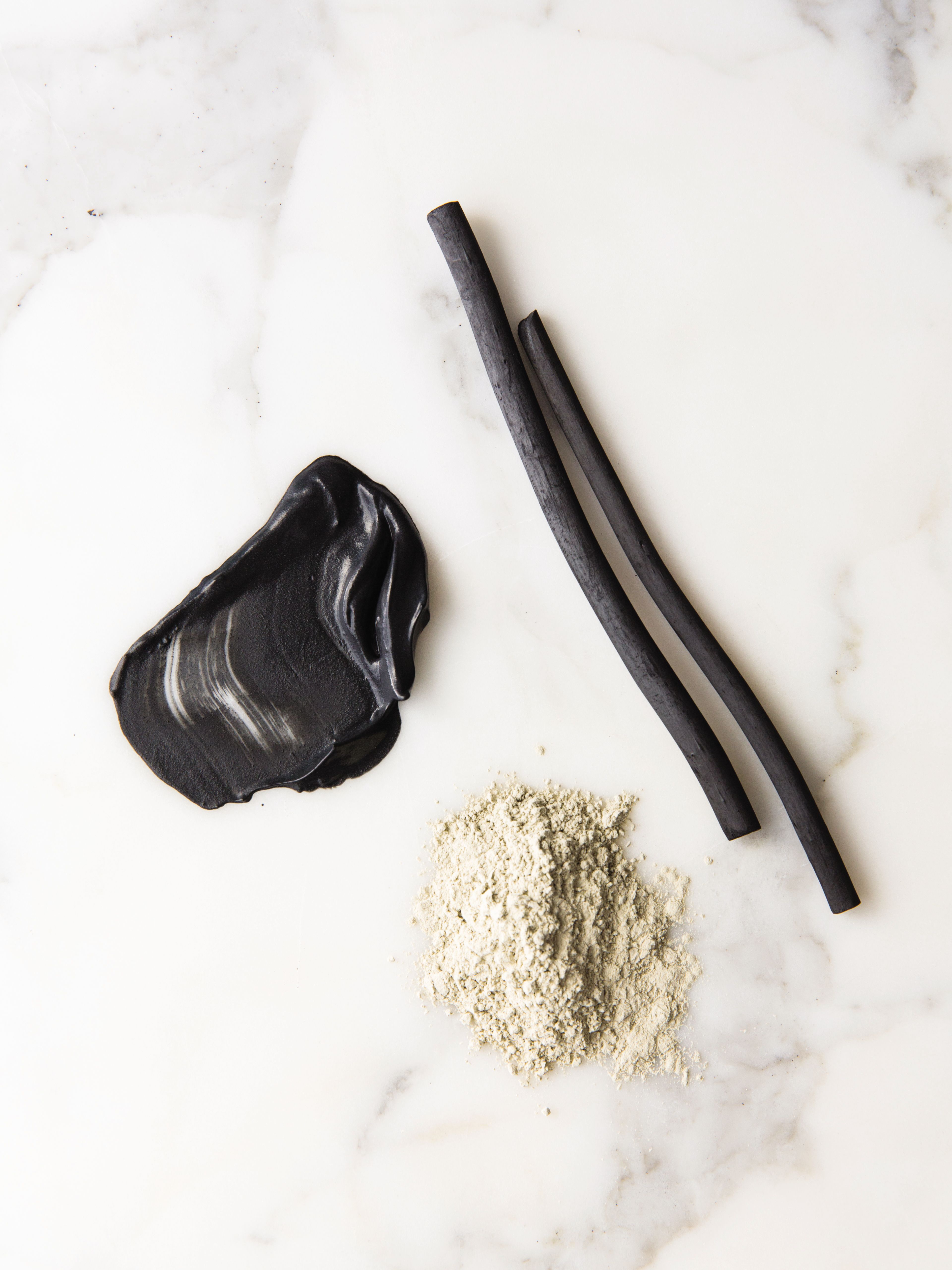 Bonus: At Home Face and Hair Mask Recipes
The book Essential Well Being by beauty entrepreneur and co-founder of Vitruvi, Sara Panton, focuses on small achievable acts of everyday self care. The book includes recipes for beauty, body and home routines using essential oils to promote wellness and elevate the simple moments in life. We have excerpted a hair mask recipe from the book here.
This deep-cleaning make-at-home Charcoal and Silver Detox mask Excerpted from Elemental Energy by Kristin Petrovich, acts like a magnet to extract impurities from the skin including environmental toxins, dirt, and debris.
________
Never miss a story. Sign up for NUVO's weekly newsletter here.