The Harvey House Is a Supper Club That Evokes the Golden Age of Train Travel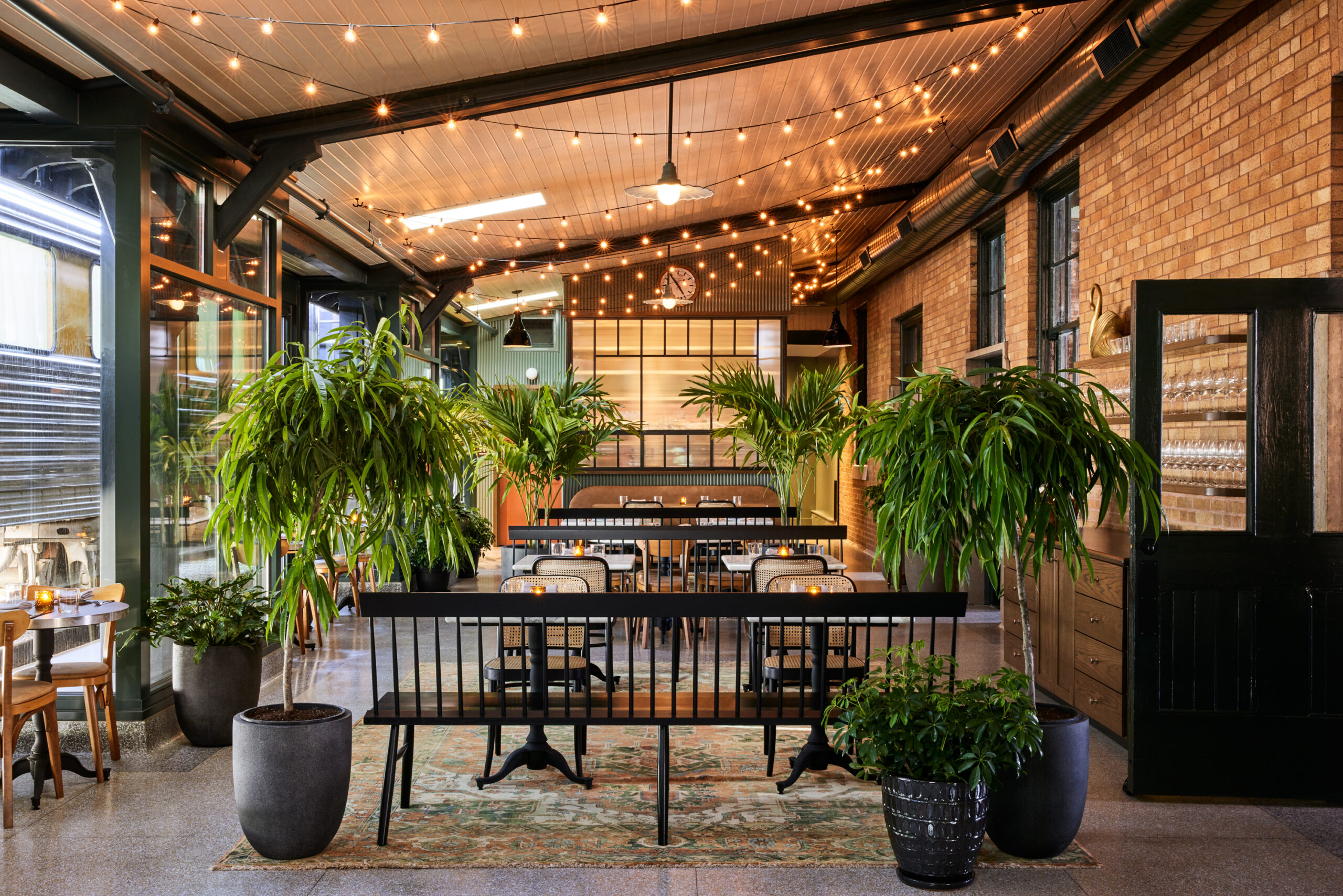 Upon moving to Madison, Wisconsin, in 2018, Shaina and Joe Papach initially considered opening a California-style restaurant. The couple had spent years working at top kitchens in the Golden State, including the French Laundry and Chez Panisse, and at one point had discussed partnering on a restaurant in St. Helena.
But as the pair got settled in and started dining out, they discovered a love for a very specific local restaurant genre: the supper club.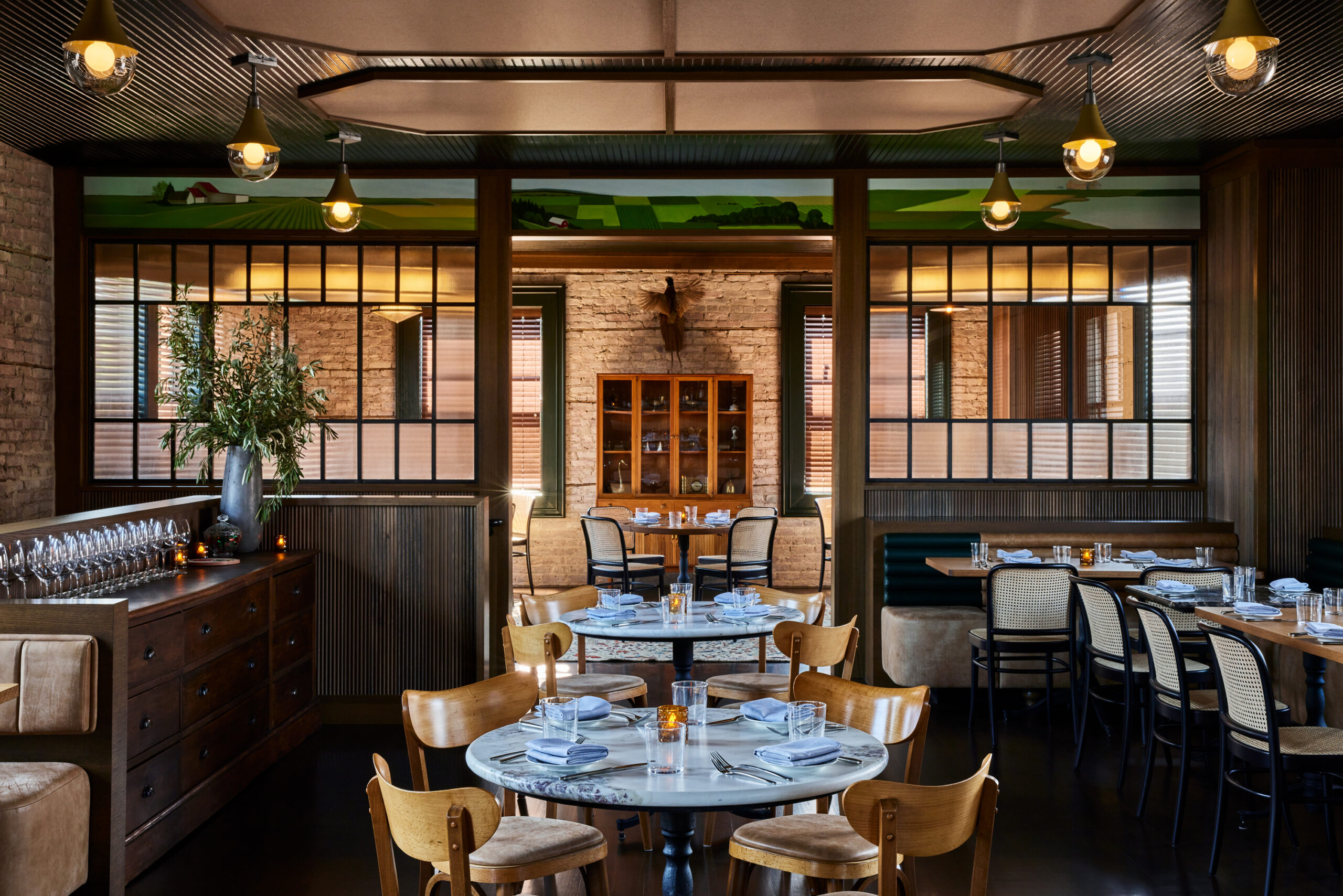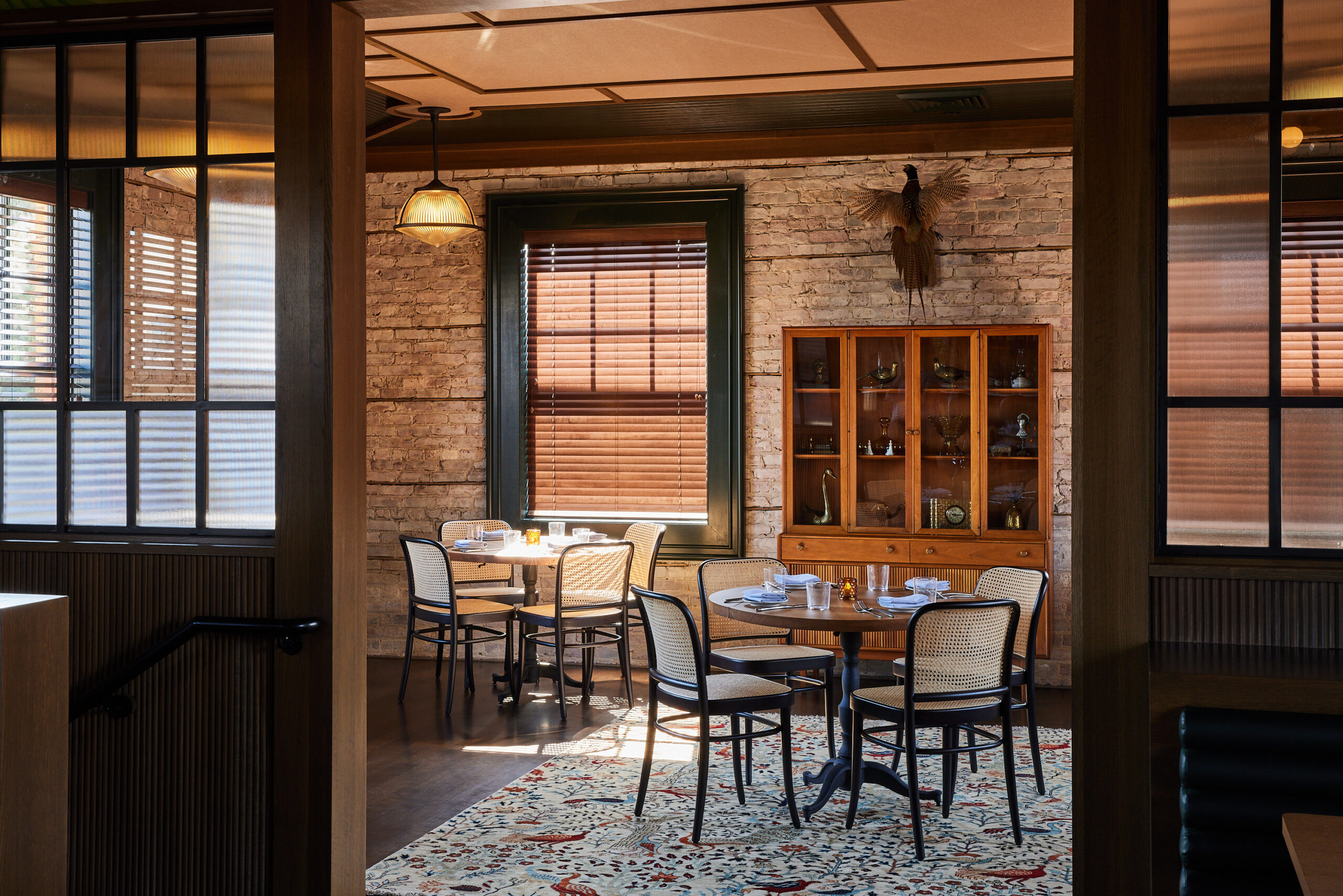 "We weren't just falling in love with the concept, but the history of supper clubs and their generous style of hospitality," says Shaina, who was born and raised in Madison.
Supper clubs were usually located outside of town and handsome in appearance, with dark-wood panelling, dim lighting, and taxidermied animals. The menus skewed toward celebration, with elaborate, belt-expanding dishes like chicken cordon bleu, surf and turf, and pineapple upside-down cakes. Growing up, Shaina remembers eating at a few supper clubs and iconic Midwestern restaurants like L'Etoile with her mom, a classically trained baker.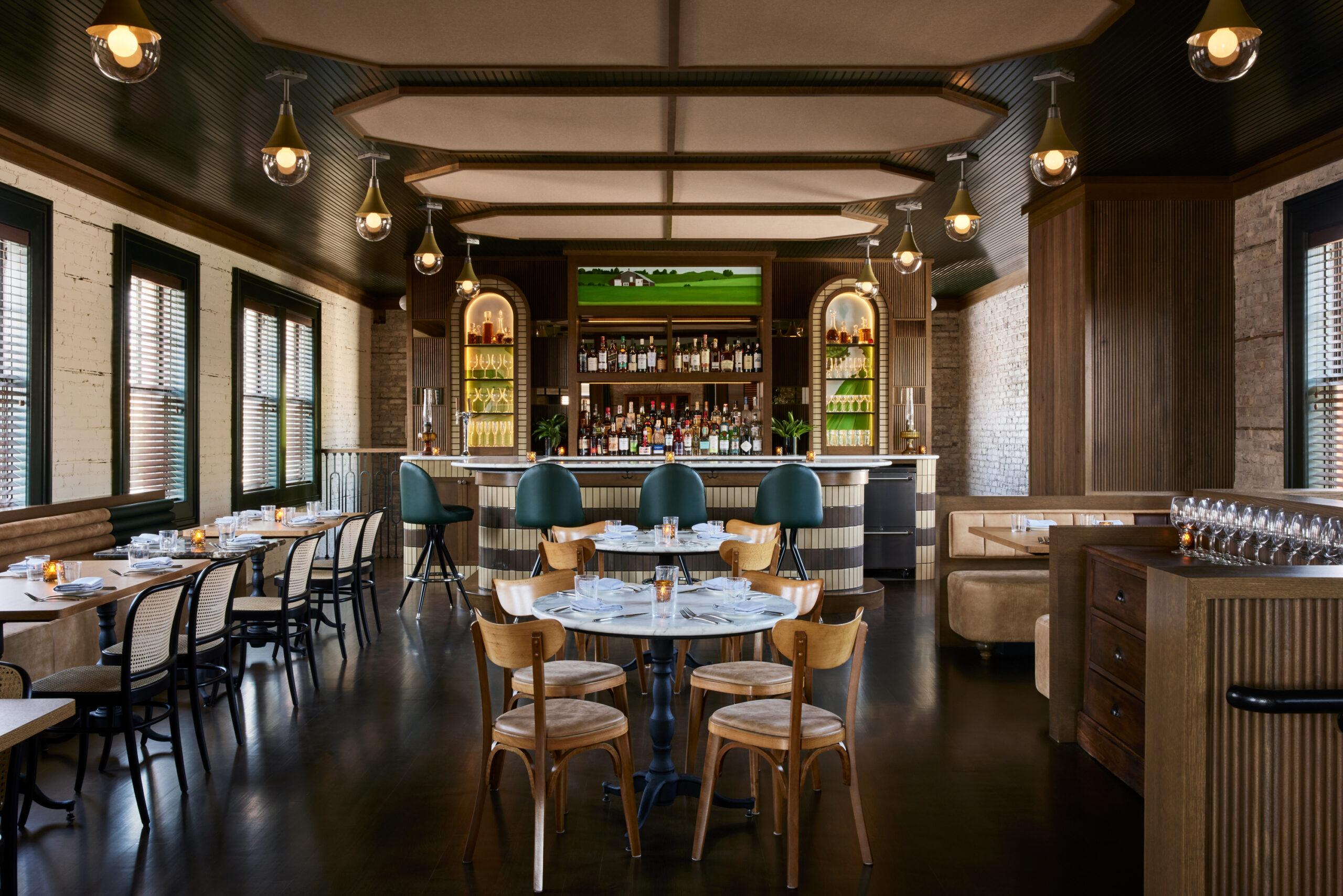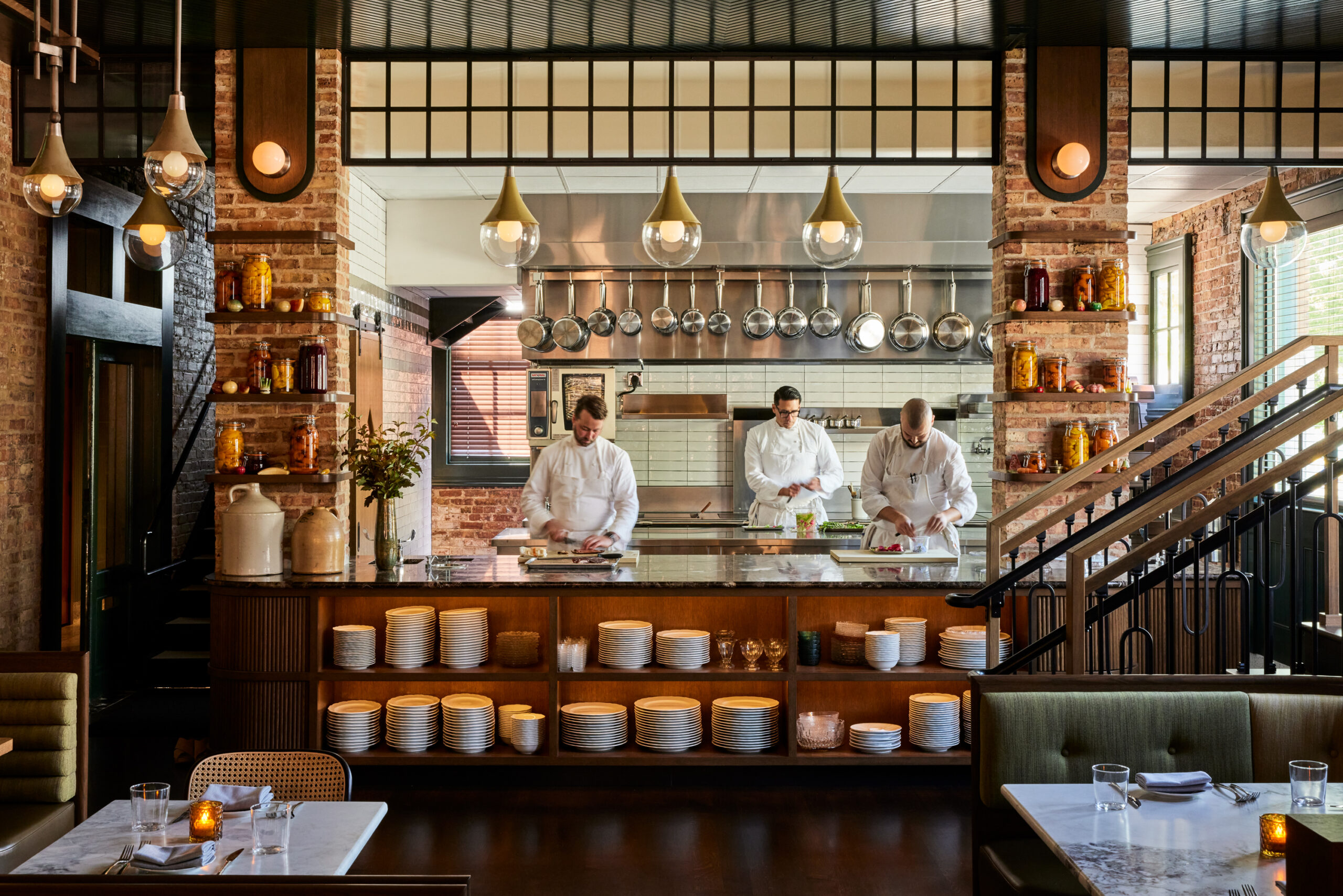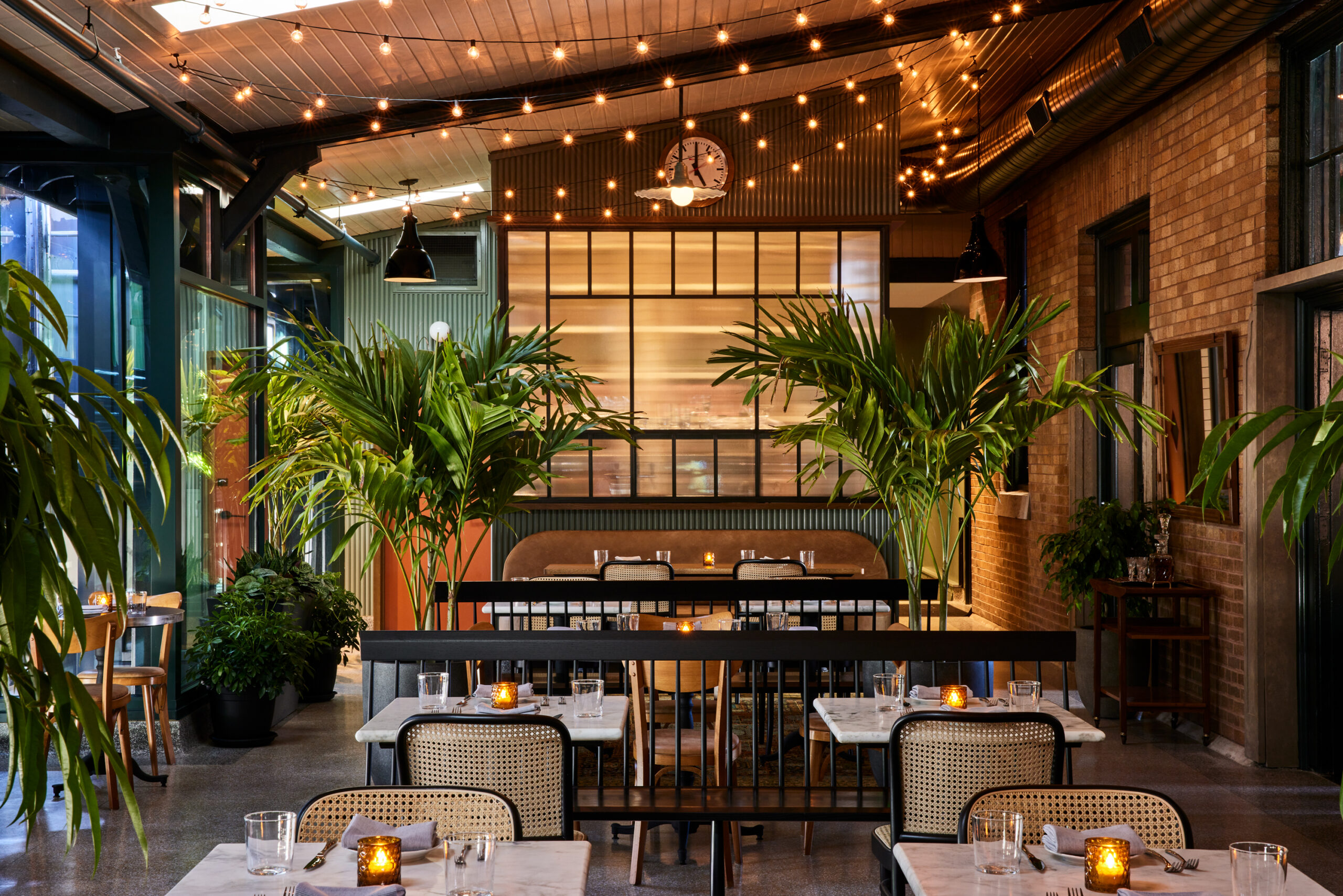 "I have so many special memories from that time," says Shaina. "That was when I started to understand this notion of a restaurant as a third space"—a sort of "living room" for a community.
In June 2018, Shaina and Joe stumbled upon an old train station dating back to 1903. The Papachs fell in love with the building's soaring brick walls and wooden beams and decided it was the perfect location for their contemporary twist on a supper club. They named their restaurant Harvey House in a double tribute to Shaina's grandfather Harvey and American restaurateur Fred Harvey, who developed lunchrooms and hotels along the railway routes of the Southwest.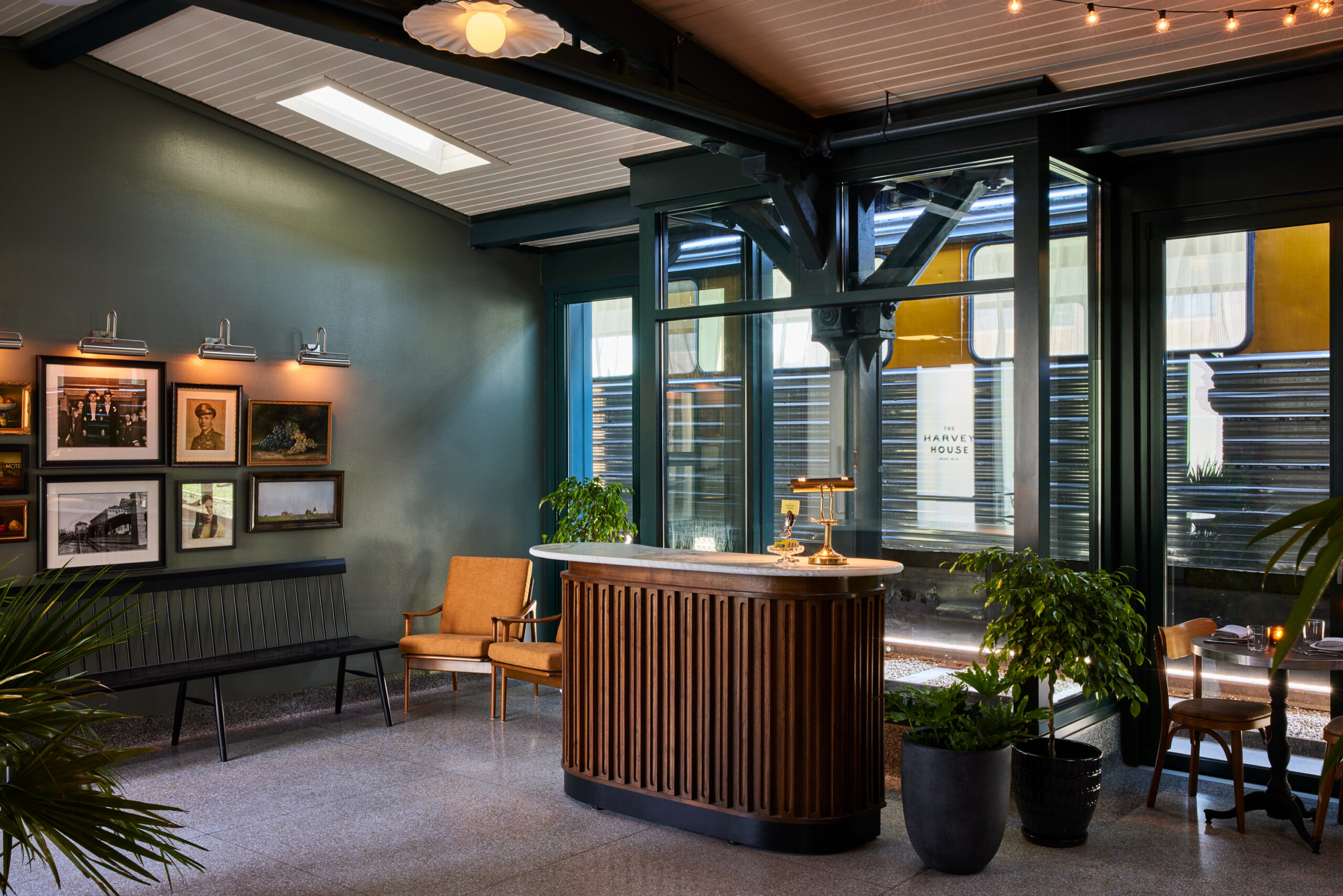 Spread over two floors, Harvey House is an inviting space, with warm wood and marble surfaces, a lively open kitchen, and locally-discovered vintage fixtures. The pair transformed the old train station over a three-year period, building a 2,000-square-foot prep kitchen, changing the layout, and enclosing a former train platform in glass. Artist Jessica Niello-White, a friend of Shaina's, was commissioned to do a series of paintings that depict pastoral Wisconsin landscapes, giving guests the impression of dining on a train as it moves through the countryside.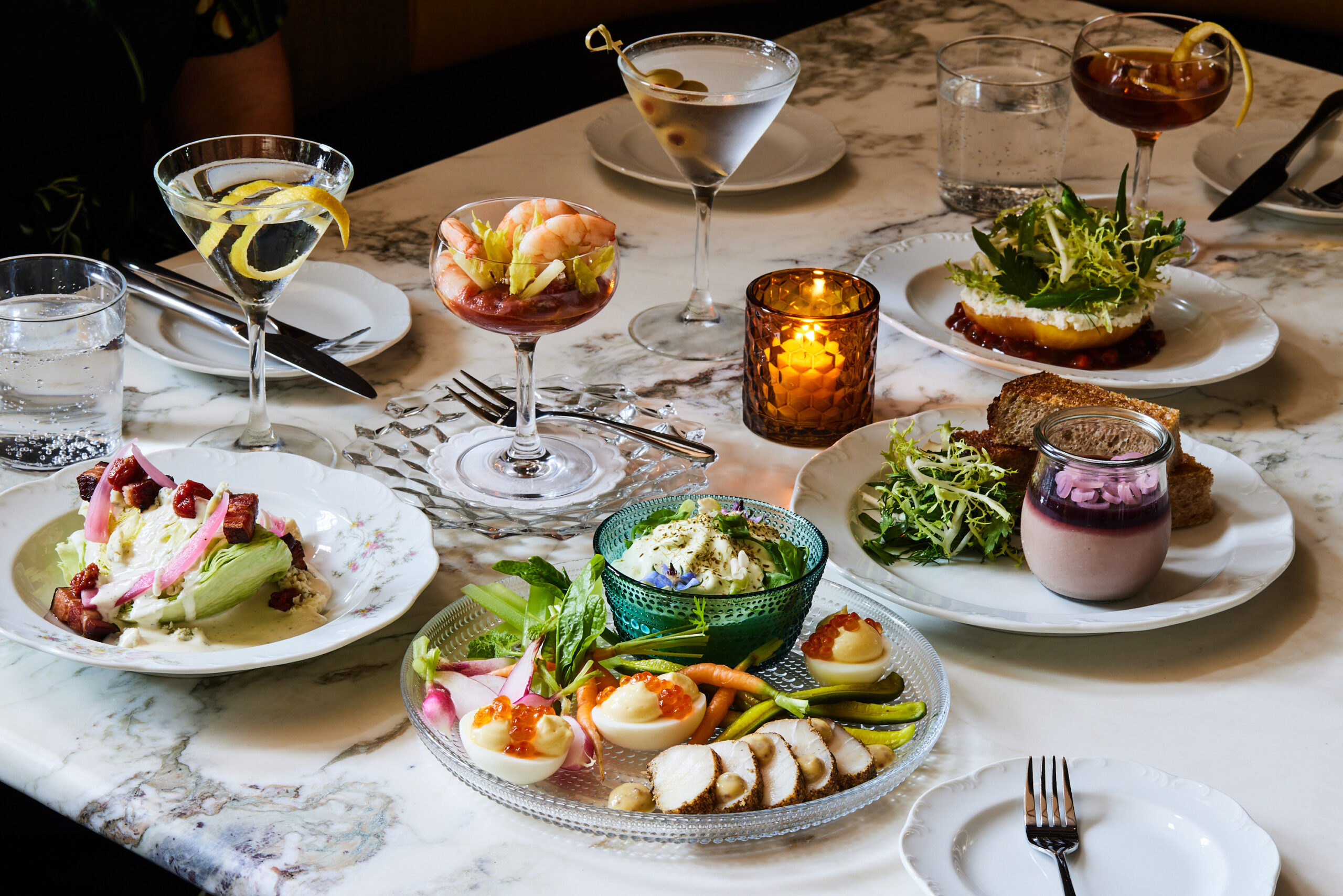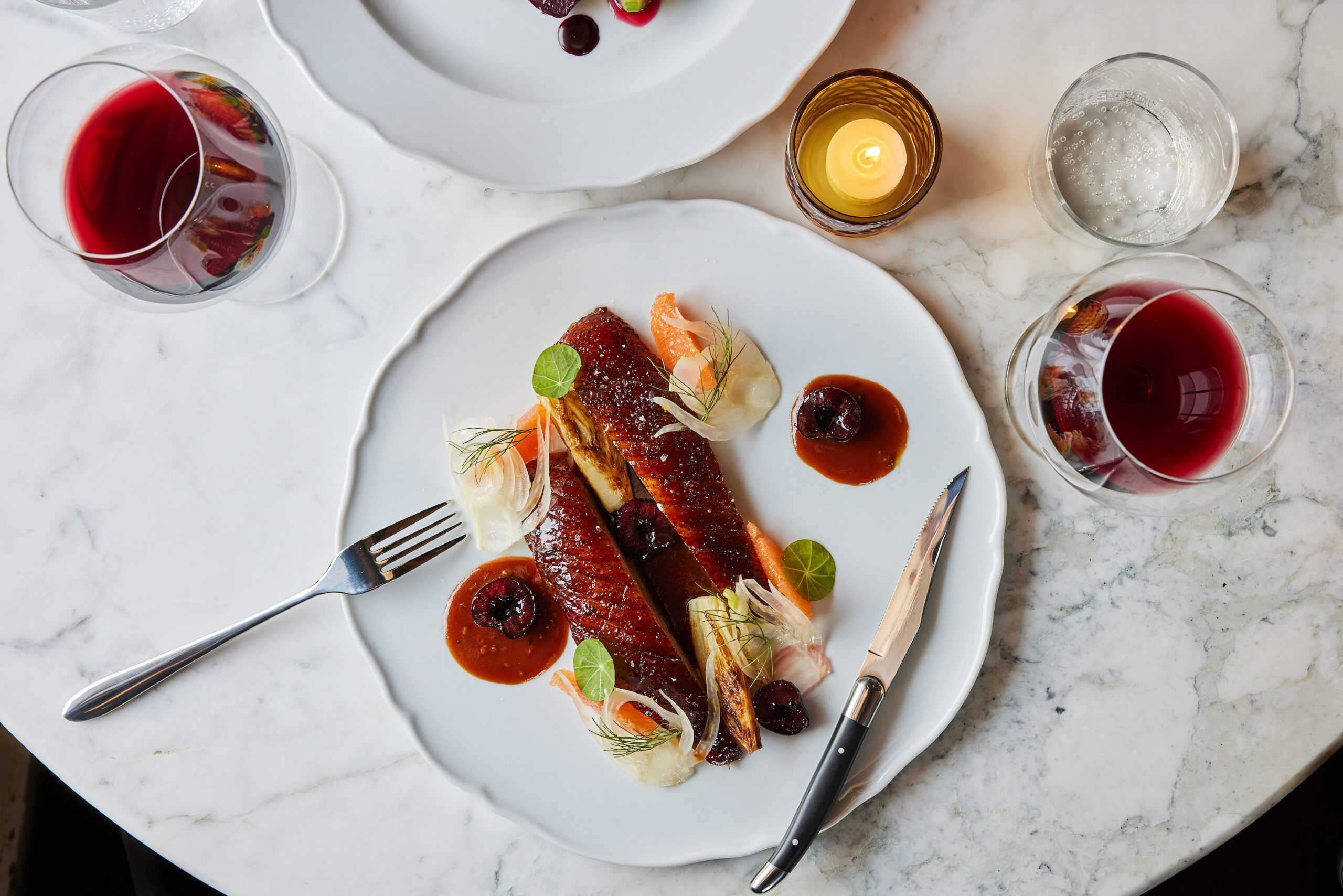 The menu reimagines supper club favourites and Wisconsin historical cuisine through the Papachs' modern sensibility and techniques. Their relish tray—a supper club staple—is a colourful variety of seasonal vegetables, served with whipped ranch mousse, applewood smoked trout, and deviled eggs. And their spin on a traditional Friday night fish fry is a walleye prepared as a filet, with herbed mousse and a slice of rye bread, served with spätzle, savoy cabbage, and horseradish sabayon. For dessert, the Grasshopper Baked Alaska remixes a classic grasshopper cocktail with fernet fudge, mint ice cream, and toasted meringue.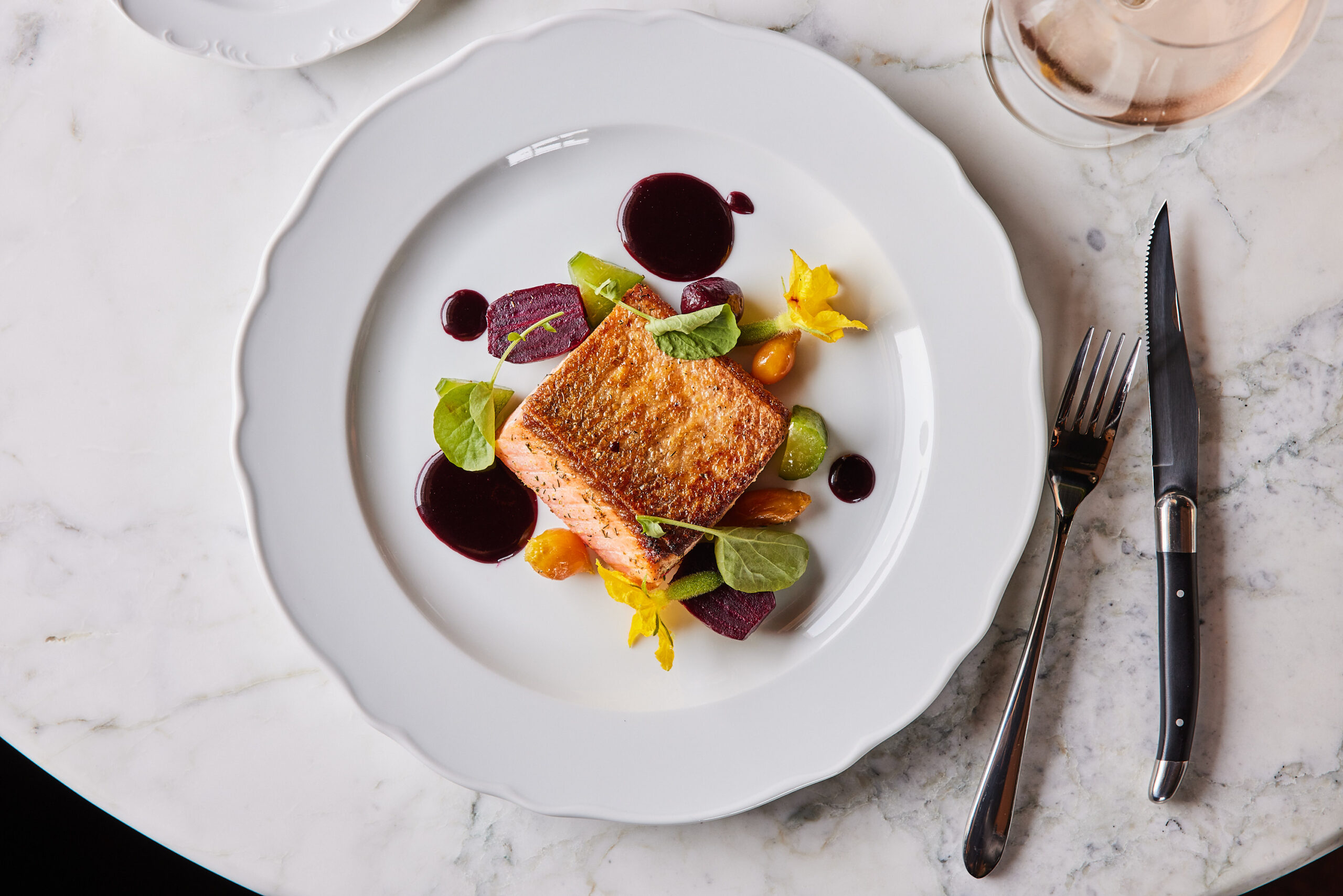 With its festive dishes and gleaming interiors, Harvey House is a perfect spot for a celebration while exuding a friendly, neighbourhood vibe that makes it just as fitting for Wednesday night out. And really, who wouldn't want a pineapple upside-down cake as a midweek treat?
Photography by Nicole Franzen.