Harnessing the Mind at Sensei Lanai, A Four Seasons Resort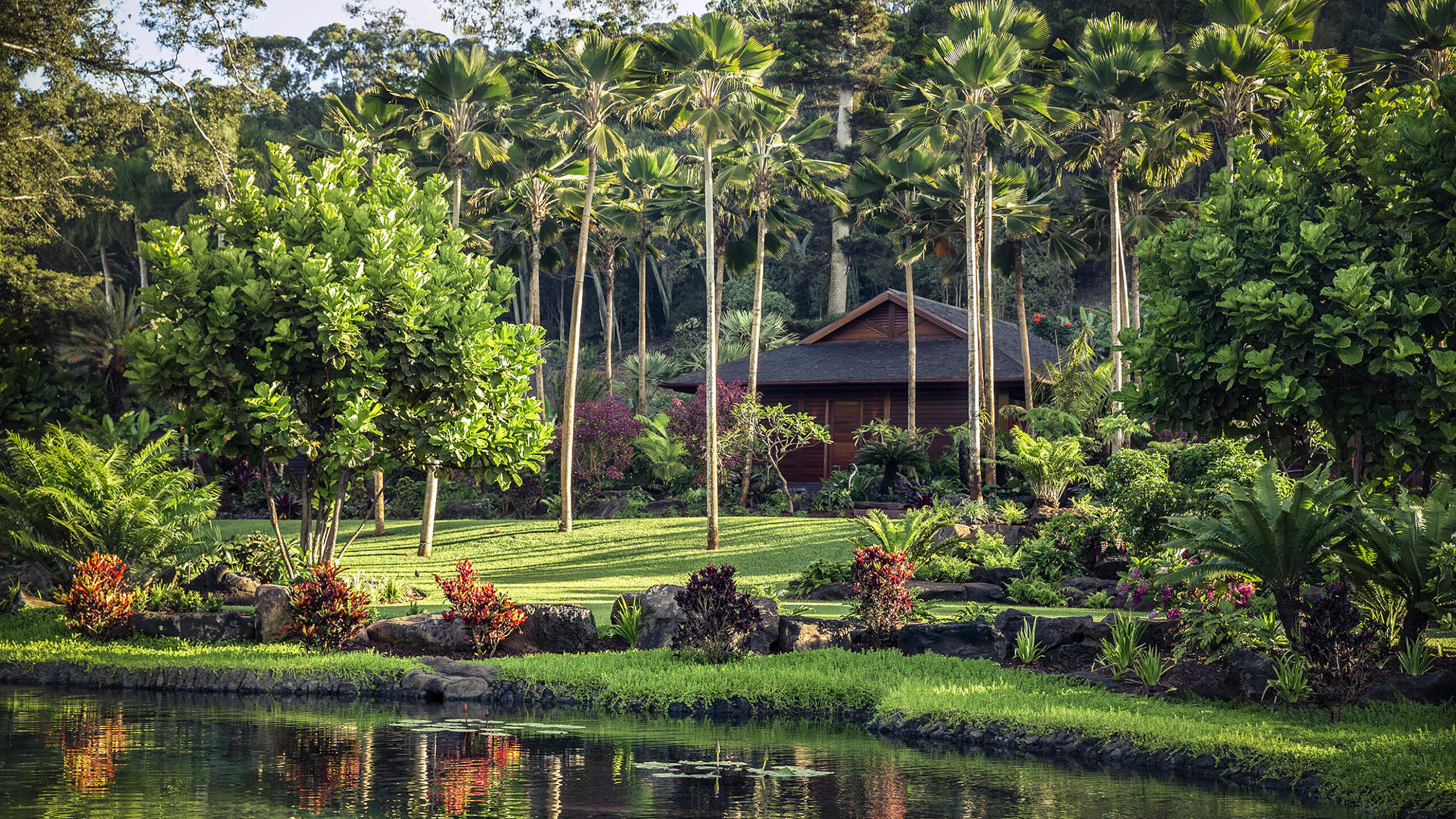 The rarified treatment at Four Season's Sensei Lanai's hale pool, one of many designed by Sensei's spa, is like having your senses fine-tuned. When you emerge from the session, a curious mix of underwater intuitive stretches that combine elements of massage, joint mobilization and shiatsu, birds chirp louder, the sky is more brilliant, and splashes in the water seem amplified. Recently, one guest lay stiff as a board in the arms of Liran, the aquatic therapist; an hour later, he sat weeping on the steps. "'I've only ever supported other people my whole life; I've truly never felt supported before,' he revealed," says Liran. This man was powerless to stop the flood of emotion the aquatic treatment can unlock. And that's Sensei's superpower: here, health and wellness are more than just standard massages and a gym schedule; it's the potential to also harness the mind.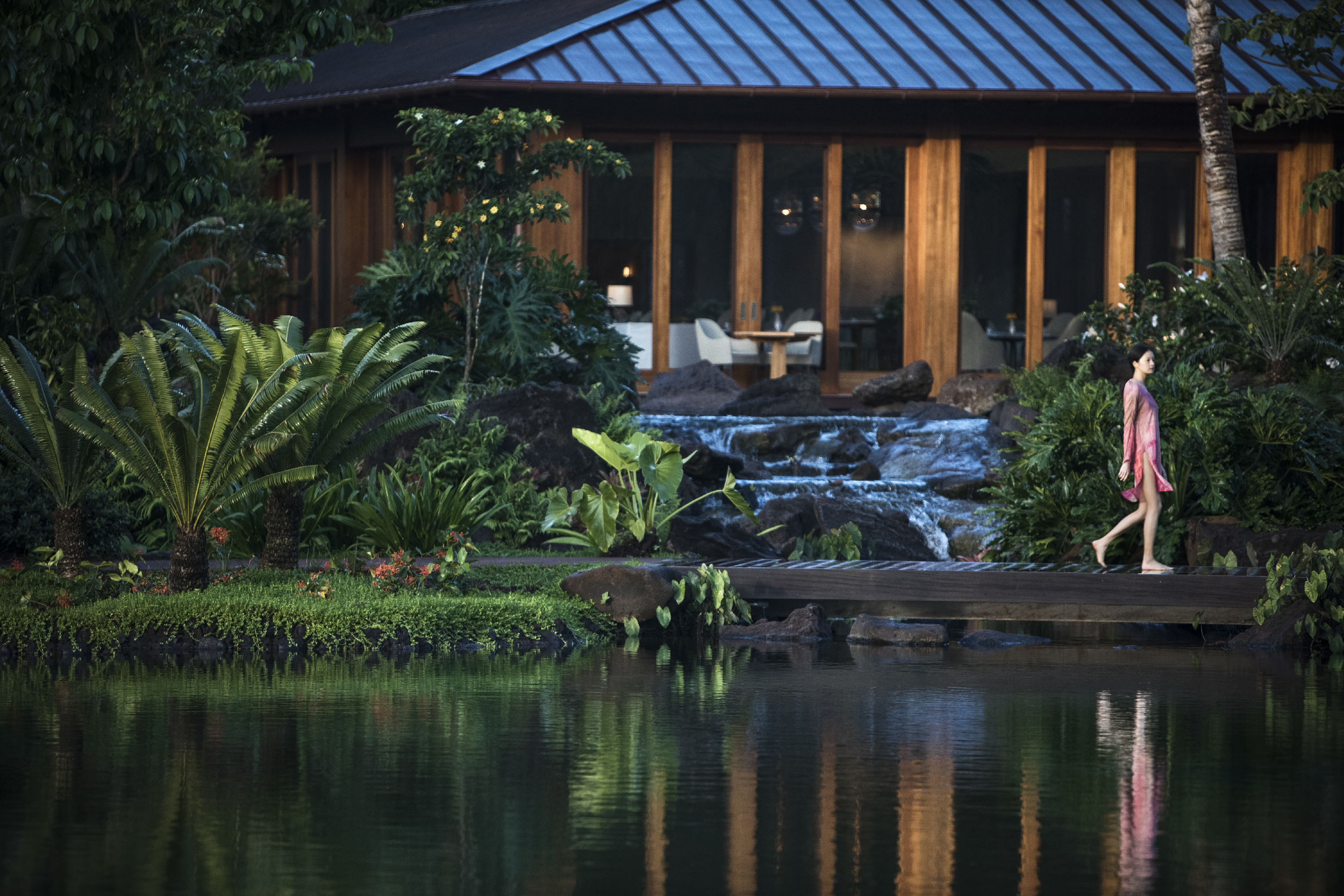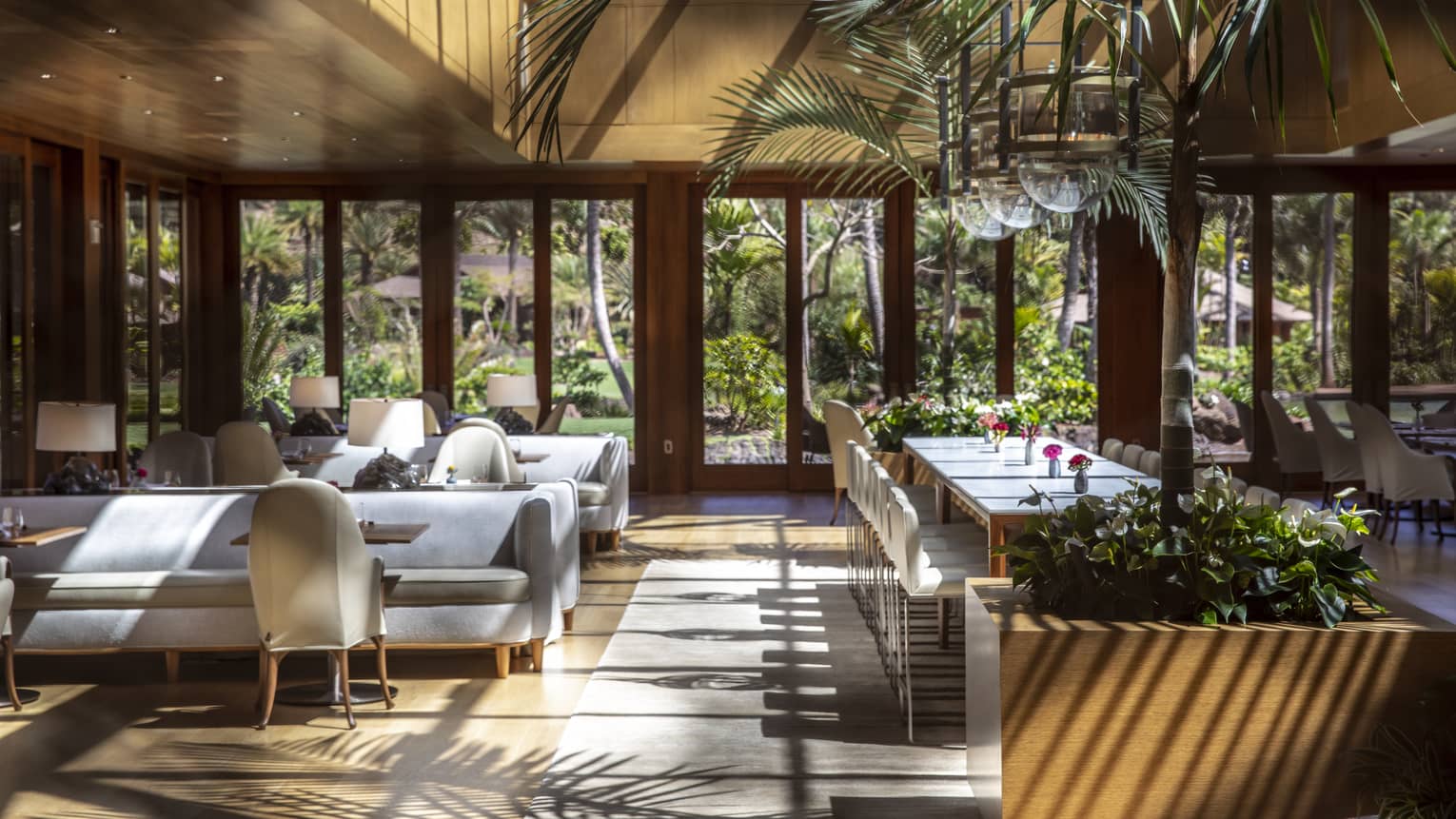 When billionaire Larry Ellison purchased 98 per cent of the tiny Hawaiian island of Lanai in 2012 from David Murdock for a reported $300 million, he immediately set about revamping the idyllic outpost, with its lack of traffic lights, scant paved road, and two aging Four Seasons properties. Ellison's vision for an out-of-the-box wellness utopia included creating the first economically viable, 100 percent green community with its own local food production and renewable energy. Greenhouses were built and wind turbines erected. The beachside Four Seasons Resort Lanai re-opened in 2016 while Koele, its sister property set within the pine-covered mountains, sat shuttered for a few more years more undergoing its transformation. At the end of 2019, it opened as Sensei Lanai with a novel wellness concept baked right in.
Sensei is in its beta phase, and feels more tech start-up than the usual spa. The Sensei way depends on three key principles aimed at equipping you with beneficial lifelong habits: Move, how we interact with our environment; Nourish, what fuels us; and Rest, how we recover and grow. All three are a constant conversation between your mind and body.
That focus on dialogue between mind and body is the lynchpin. For example, there's only one technical term in Western medicine to describe that queasy feeling in the pit of your stomach: nausea. Conversely, in Ayurvedic medicine, there are more like ten. "I was always intrigued by Chinese medicine and Ayurvedic medicine because they don't start with a scalpel; they start with conversations," says Dr. Vishal Patel, Vice President of Wellness Science at Sensei Lanai. "In India and China, the data always came from conversations about how you felt—what does this food taste like, what does this pain feel like—and they developed an extensive vocabulary. To me, that was always intellectually fascinating and gave me a richer vocabulary to describe what was going on," says Dr. Patel. The problem with eastern medicine is that there's not yet a lot of data despite its rich vocabulary; in western medicine, there's the data, but not the conversation. Bridging the two is where Dr. Patel comes in. "I'm interested in using the data to capture information and look for patterns and what makes up a person and human behaviour." Tasked with creating, evaluating and disseminating evidence-led content and programming for guests, Dr. Patel comes to the table with a PhD in genetics and a certificate in Ayurveda along with experience at data science start-ups.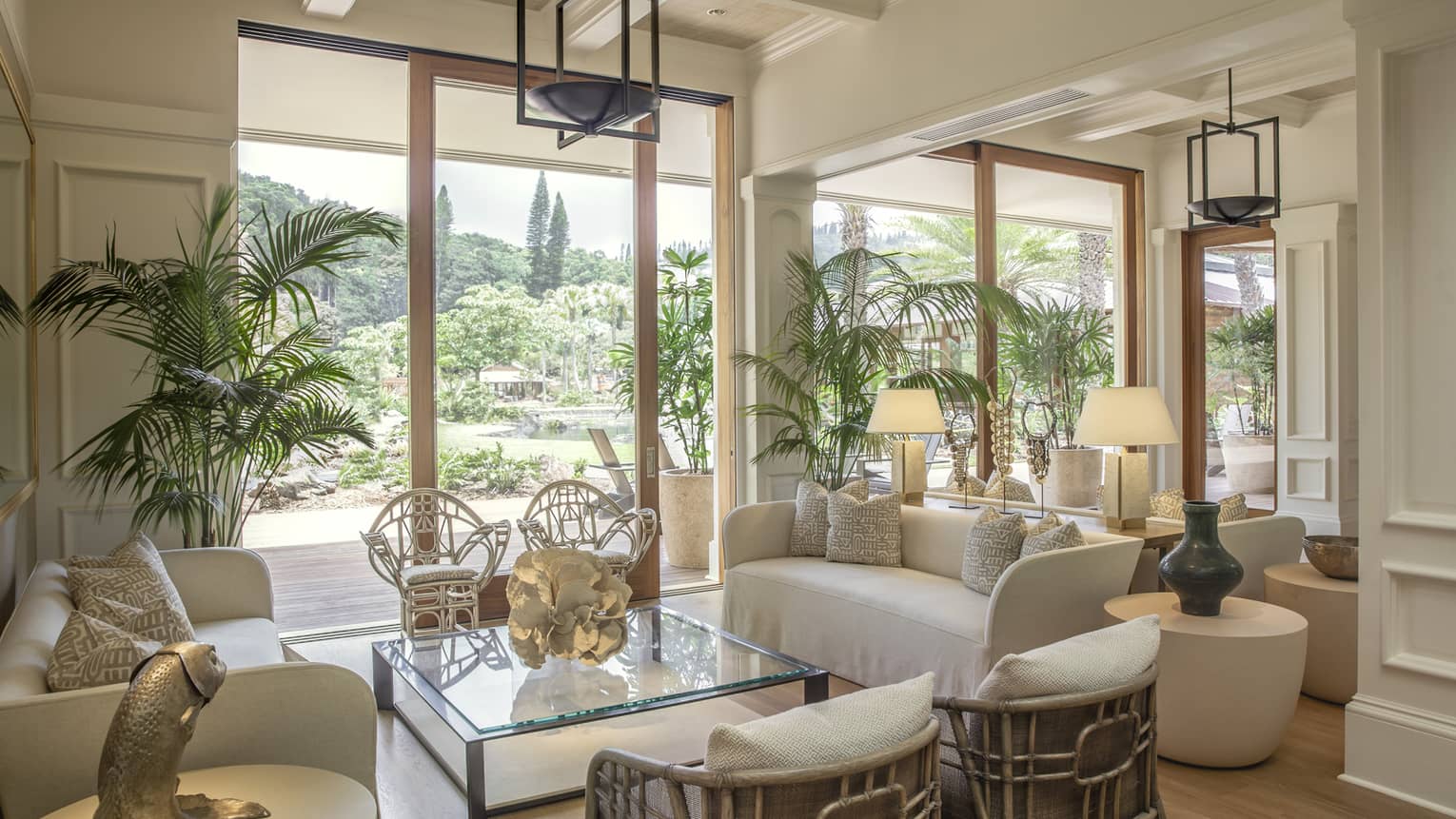 At Sensei, the conversation and data gathering starts long before a lei is placed around your neck. As soon as you book a room, you're paired with a Sensei guide who sends you a questionnaire to gauge your habits, both good and bad, including eating patterns, mood swings, and exercise regimes. Upon check-in, you meet with that same guide so more data can be logged, measuring everything from your precise muscle mass to how hydrated your tissue is. When the high-tech machines are shut off, your Sensei guide then initiates conversation for a more fulsome picture. Life goals and outlook are all part of the data mining process prior to the beginning of your bespoke program. For example, you might benefit from a guided walking meditation around the grounds while your spouse undergoes life coaching. Following, you can enjoy a massage that precisely targets sore muscles thanks to a thermal body scan that highlights areas of heat which may suggest inflammation—a technology exclusively developed by Sensei.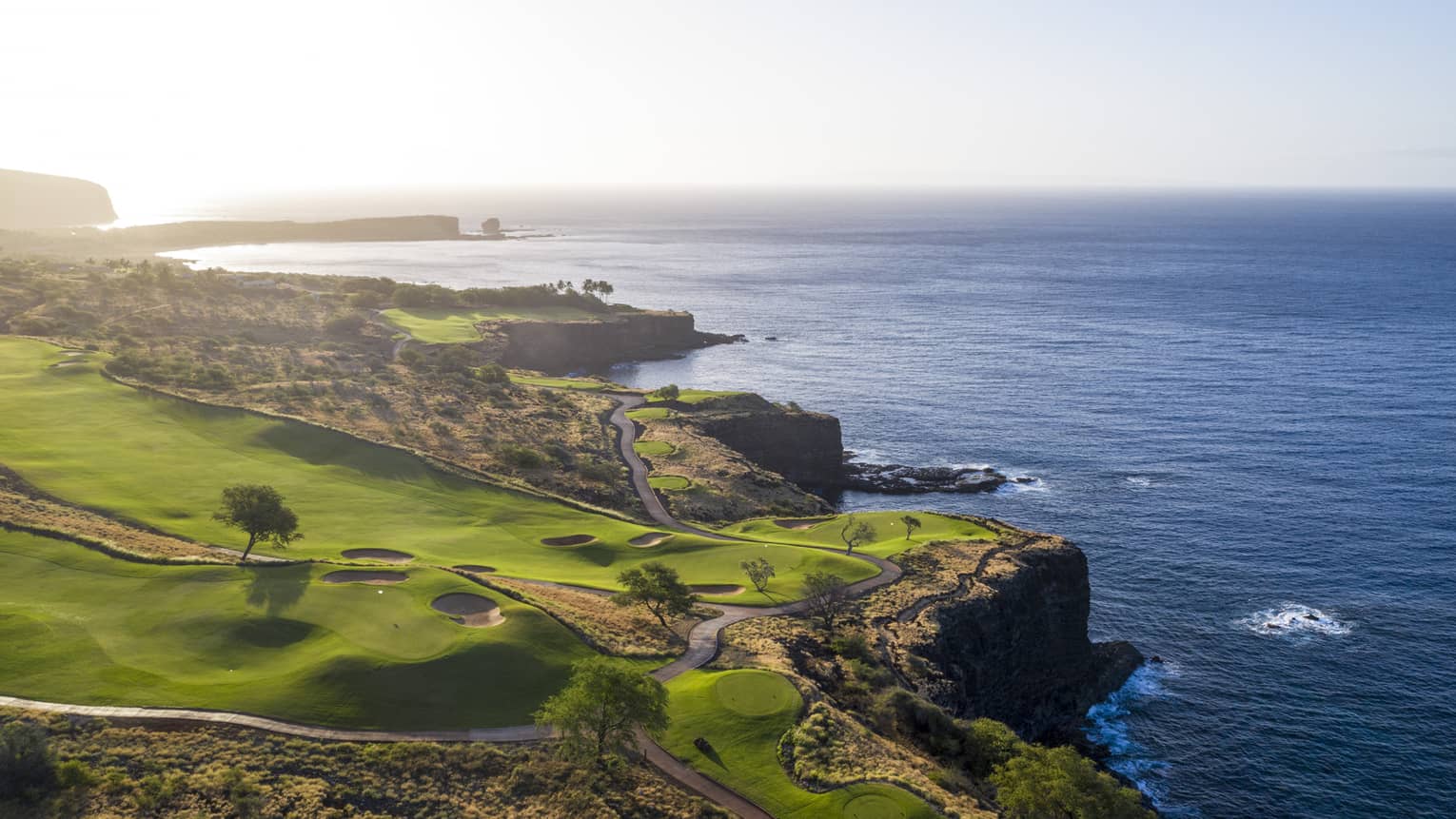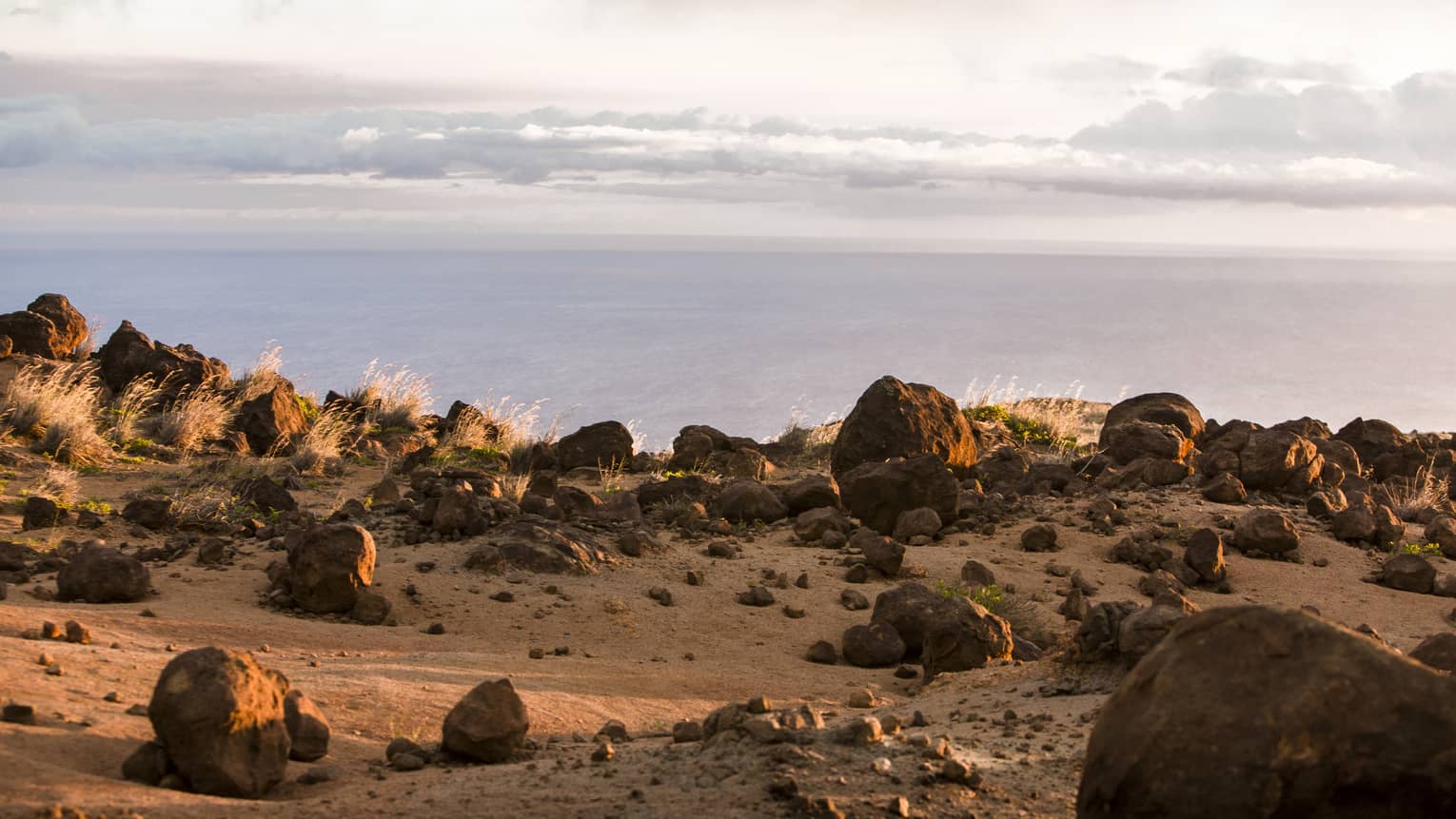 The Nourish part of the Sensei way is served up at Sensei by Nobu, a health-focused turn by the Nobu Restaurant group, where locally grown island fare features prominently on the menu. The Sensei Farms gazpacho features hydroponically farmed tomatoes while the roasted kampachi with tomatillo and jalapeno is made with locally grown vegetables.
To be sure, the third component—Rest—is something all guests find the easiest in their rooms overlooking lush grounds and myriad pools. Although, Ellison isn't slowing down until he solves the healthy aging equation (Porcupine Creek, the second Sensei wellness resort opens this fall in Rancho Mirage), guests can rest easy knowing someone else is doing the hard work on their behalf. All they have to do is show up and have a conversation—with or without tears.
Photography by Robb Aaron Gordon.