The Halloween-themed Flippity Wippity Cocktail From Vancouver's Bar Susu
This treat is the trick to a fantastic Halloween.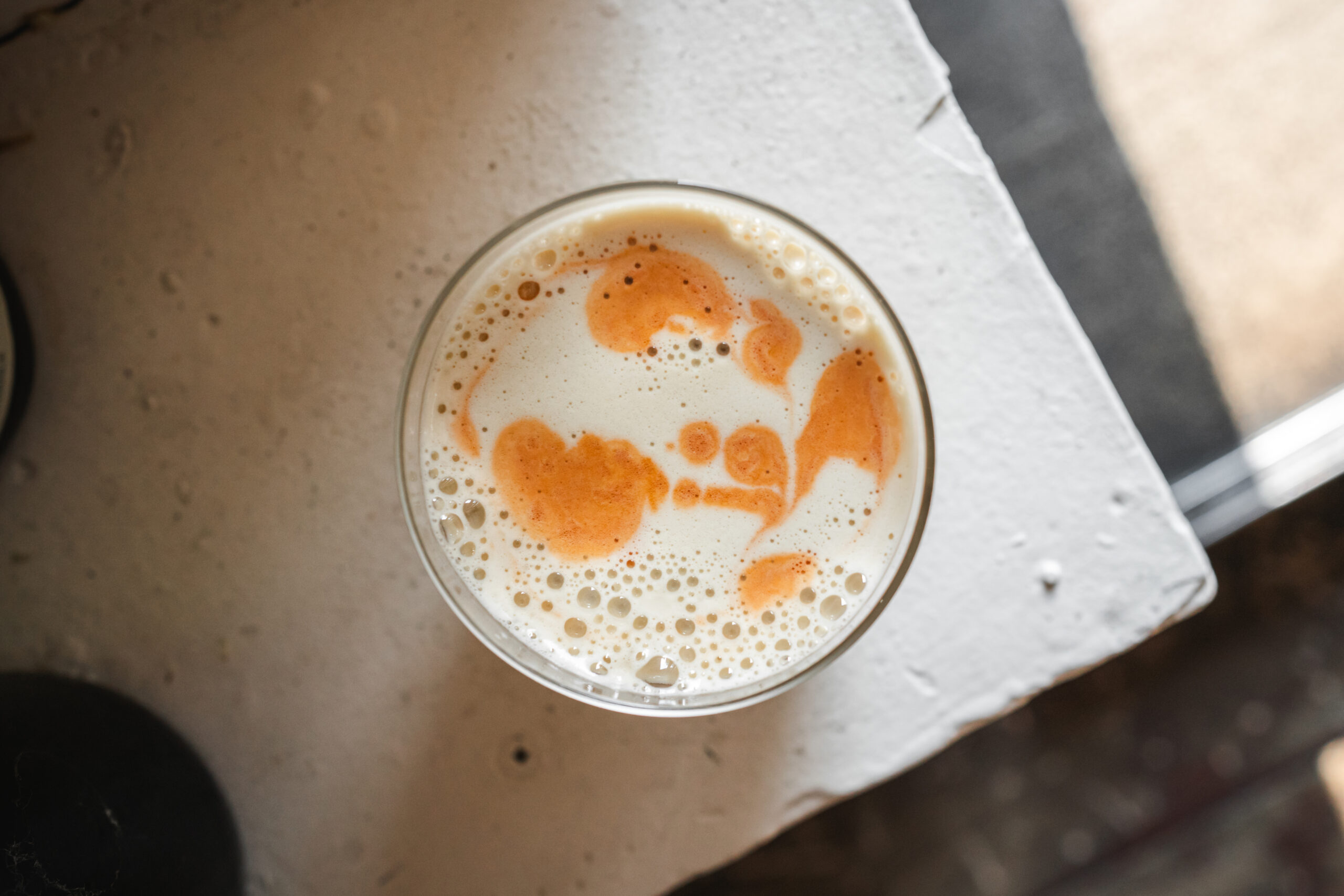 Treat yourself to this delicious cocktail from Bar Susu this Halloween. The Michelin-recommended restaurant's wine aficionado, Brittany Hoorne, has swapped her wine crank for a cocktail shaker, crafting a spookily delicious cocktail to celebrate the holiday. And for those with a sweet tooth greater than their mixology skills, Bar Susu has your back. They'll be shaking up Flippity Wippitys all evening on October 31.
Ingredients
1 ounce Rubén Díaz La Sorpresa (or substitute a medium-dry sherry)
¾ ounce Martini Riserva Speciale Rubino
½ ounce Maraschino Stambecco Cherry Amaro
½ ounce brown-sugar simple syrup
¼ ounce Sons of Vancouver Coffee Liqueur (substitute Kahlúa if you need to)
1 whole egg
Angostura bitters
Method
Add all the ingredients to a cocktail shaker without ice. Shake.
Add ice and shake vigorously for 5–8 seconds, or until the tin gets cold.
Double strain (using a cocktail strainer and a mesh strainer) the drink into a chilled glass. Add a couple of dashes of angostura bitters and go crazy with something pointy. It will be the closest to latte art you will get after making one of these sippers.