Off-Grid by Anacapa Architecture
A dialogue between isolation and design.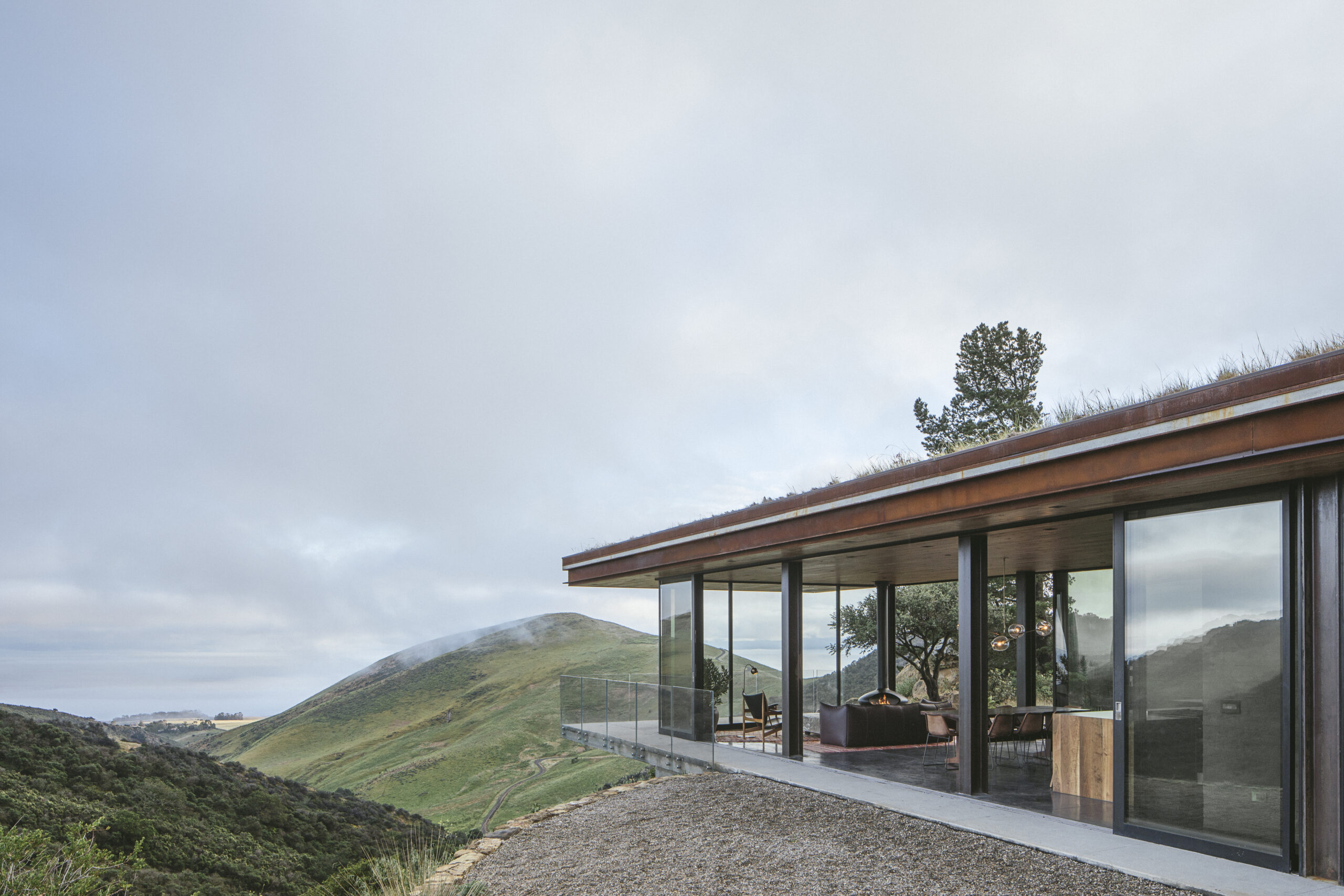 Built into a remote hillside on California's Central Coast, in one of the state's last remaining undeveloped coastal areas, sits a hauntingly beautiful abode designed by Anacapa Architecture. Called the Off-Grid Guest House because the owners have a main residence nearby, this 1,800 square-foot house demonstrates how architecture and nature can interact to create an unambiguous sense of place.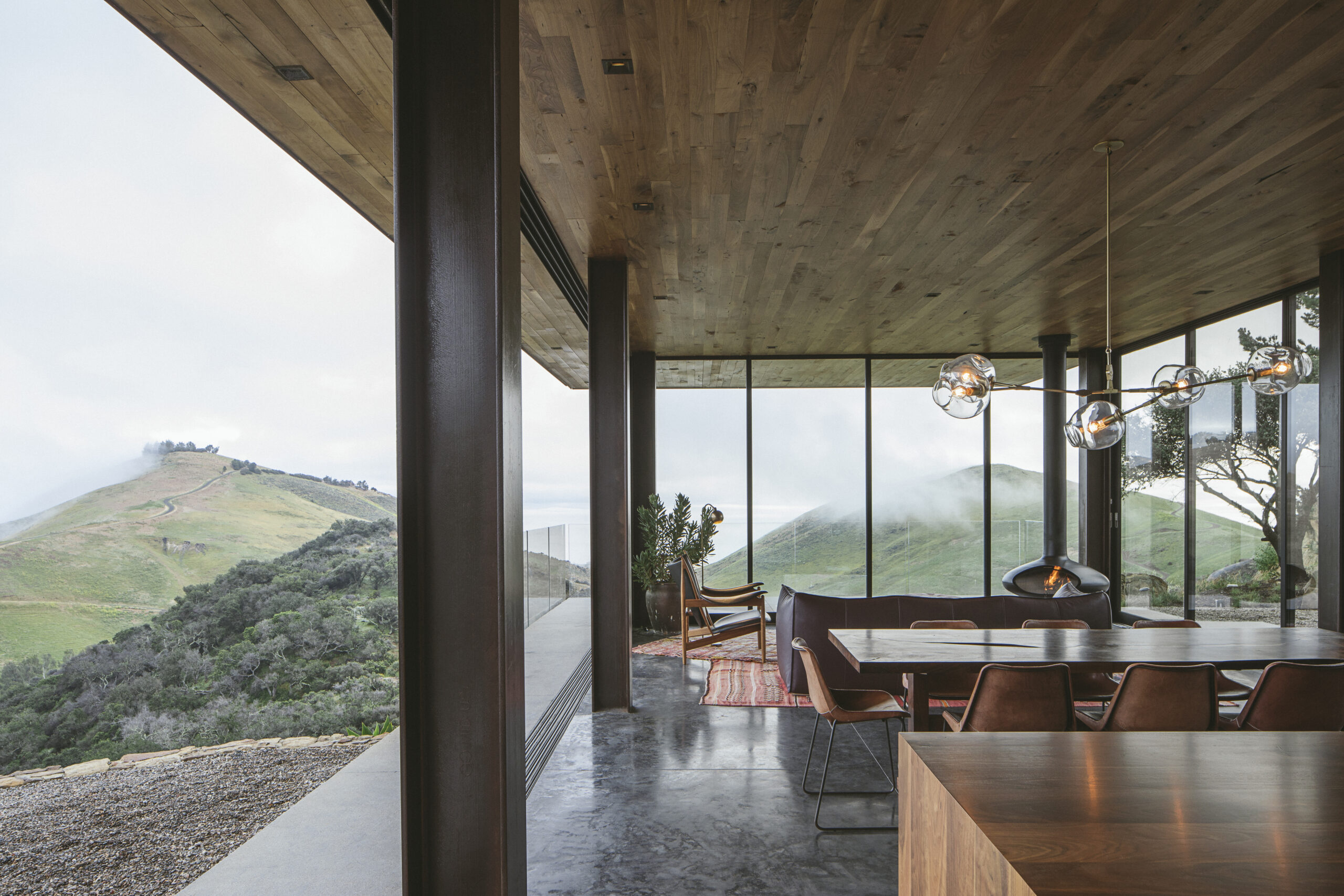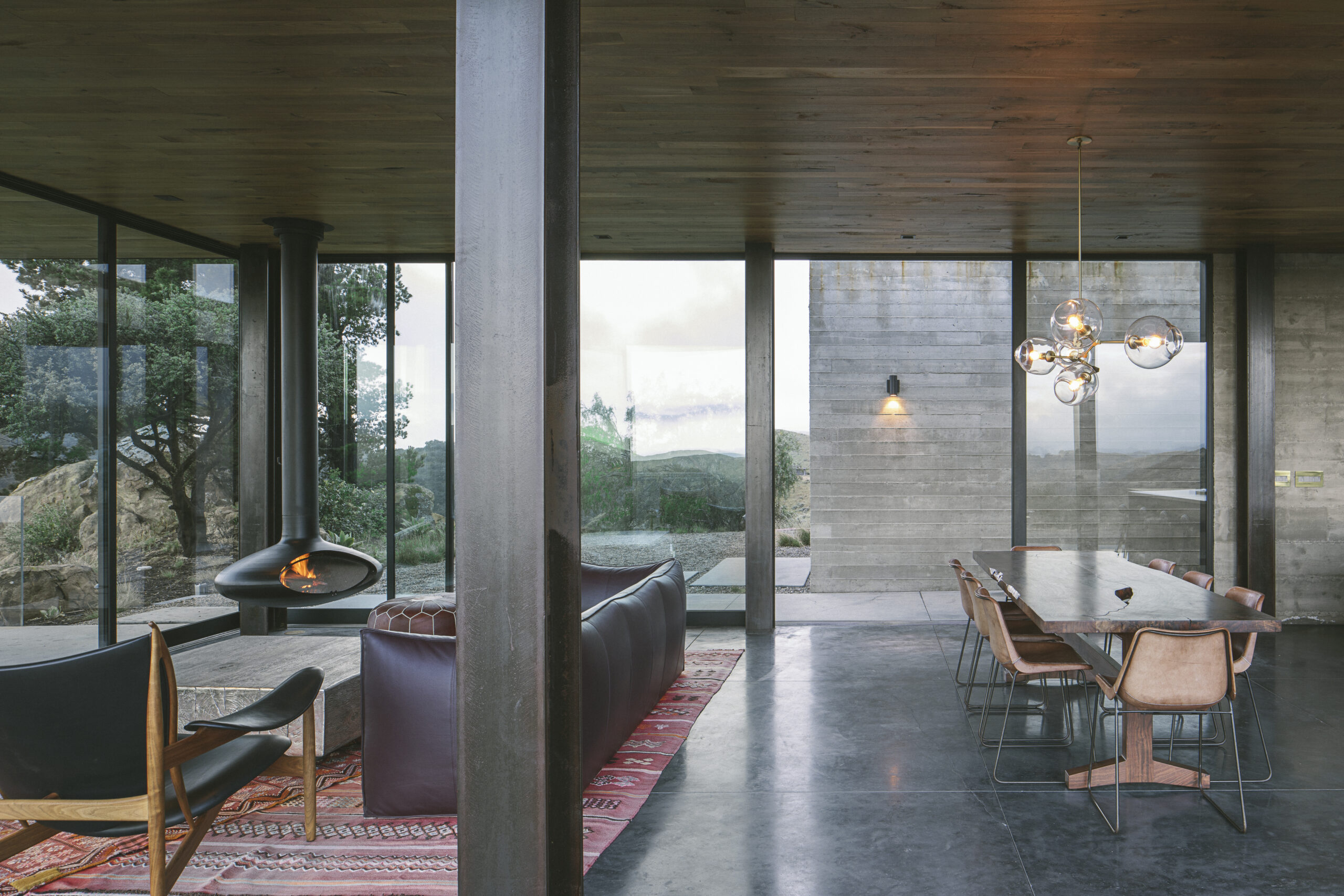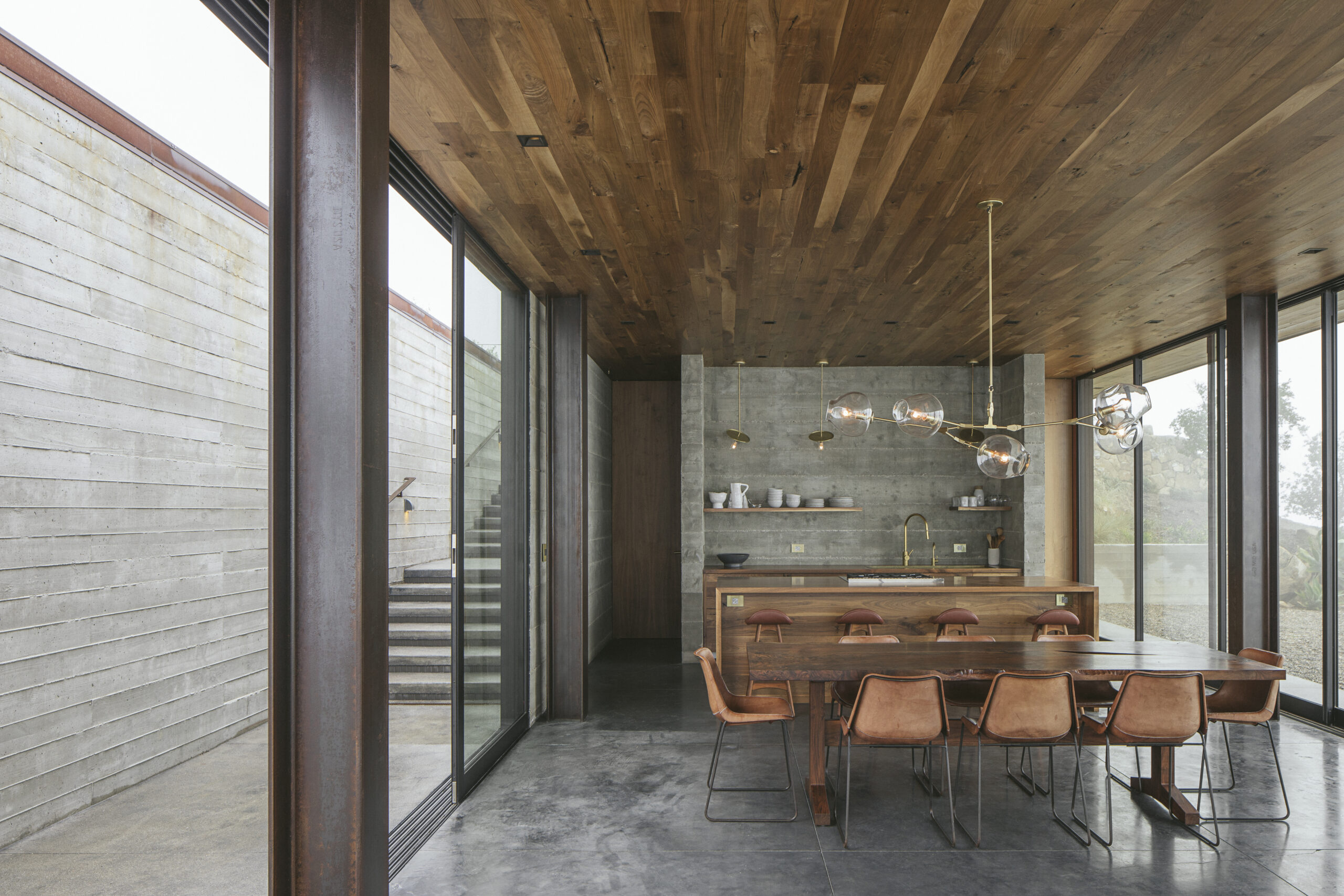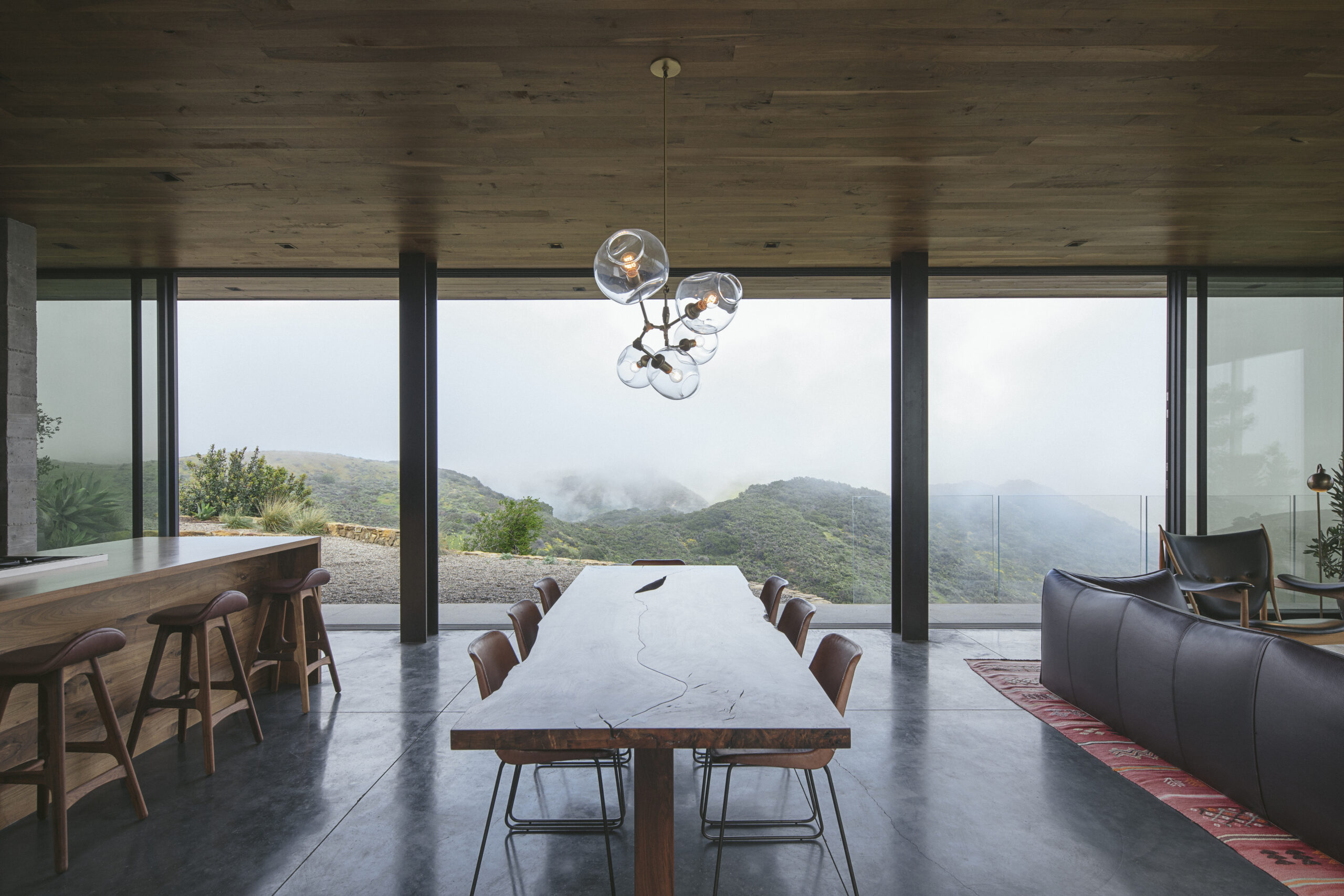 Situated on a wildlife preserve, the home balances its residential requirements and the natural environment. To reduce the impact on its surroundings, the property employs sustainable features such as a photovoltaic energy system that provides 100 per cent of the power. This method of powering the home is a necessity as there is no electricity in the area—the residence is truly off-grid. Low-usage appliances and LED lighting were installed to further reduce energy usage.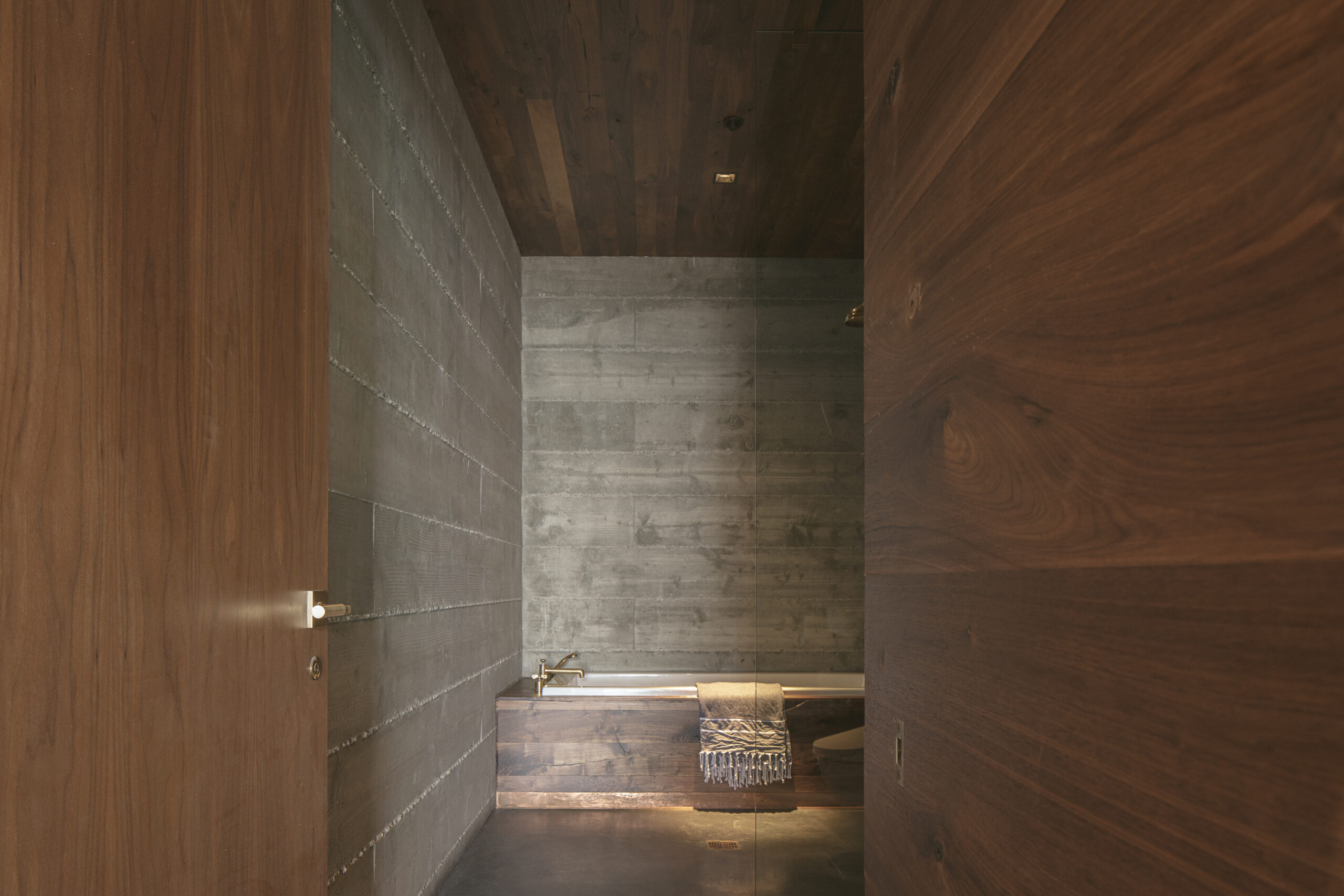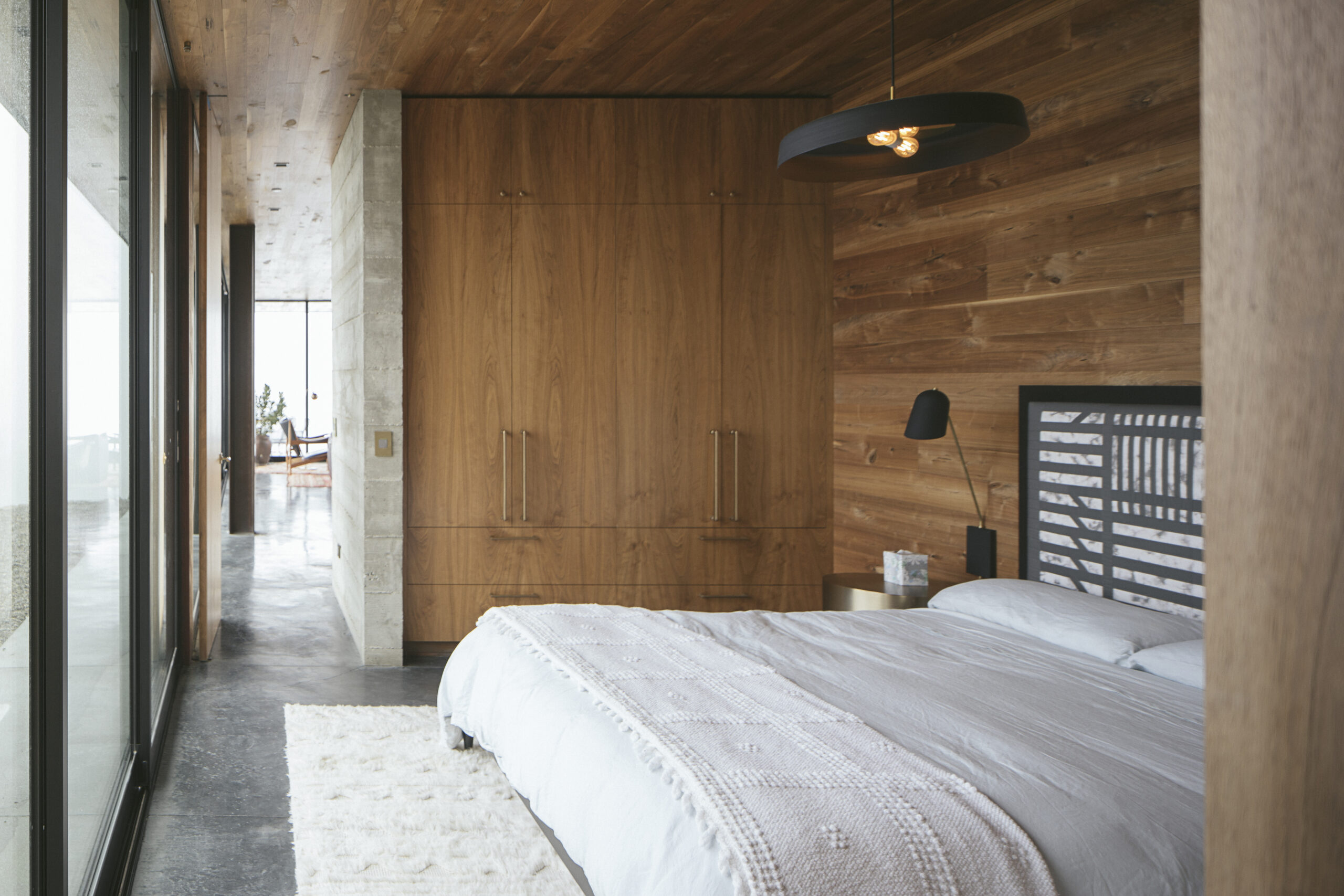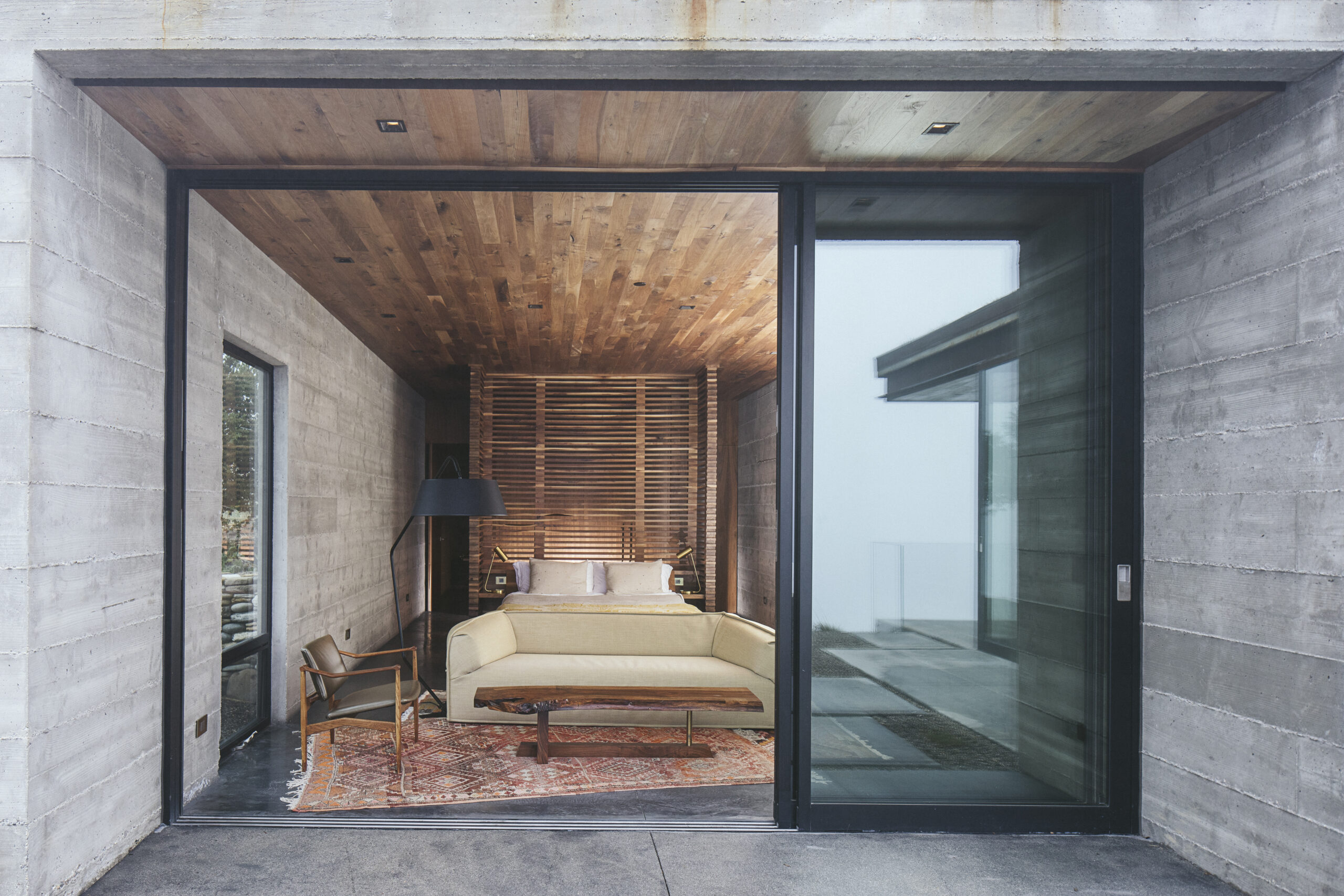 The property is discreet: low sightlines, panoramic glass, and expansive decks create a dialogue between the landscape and the home. The green roof makes the building appear to be organically part of the land, not merely placed on top of it.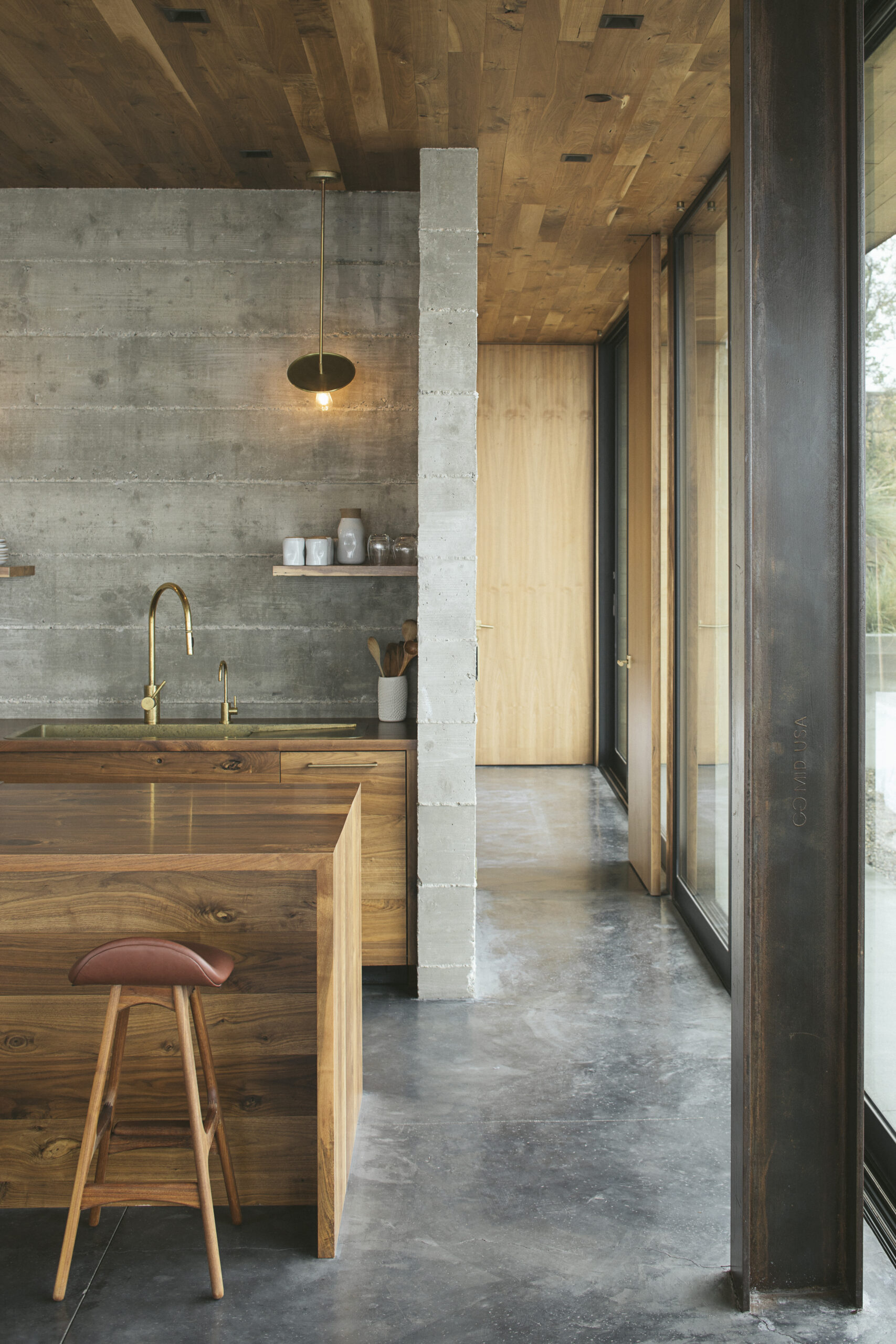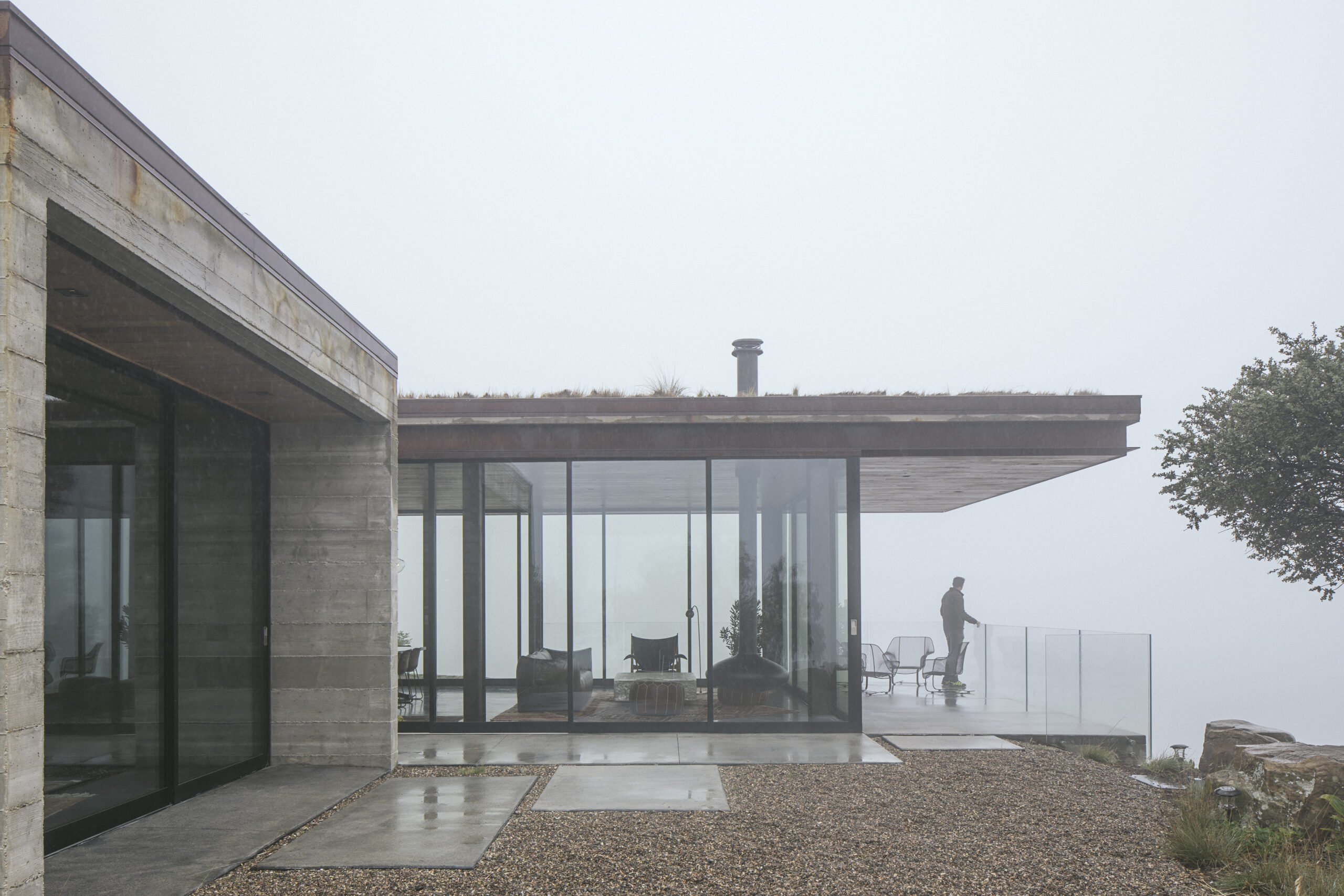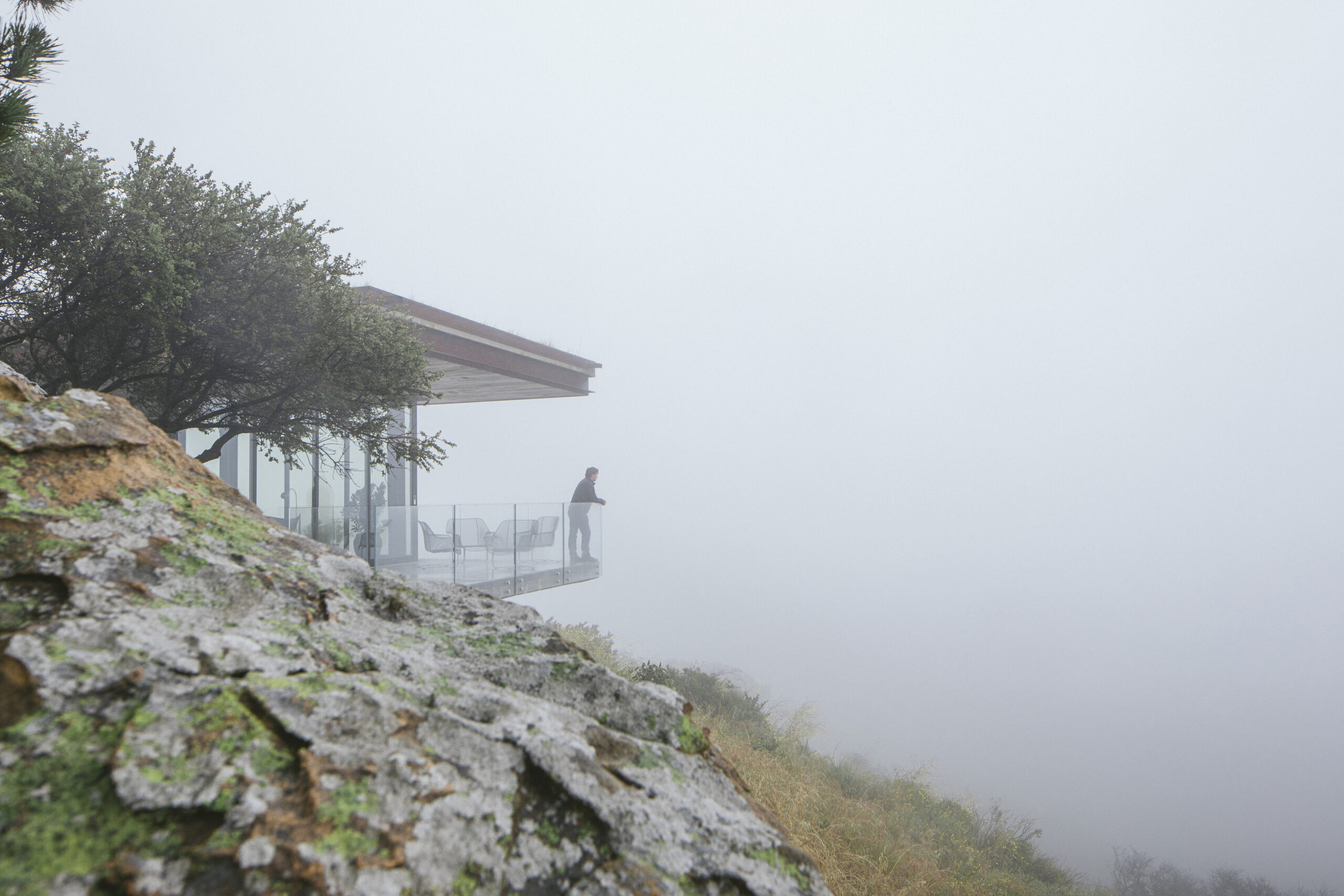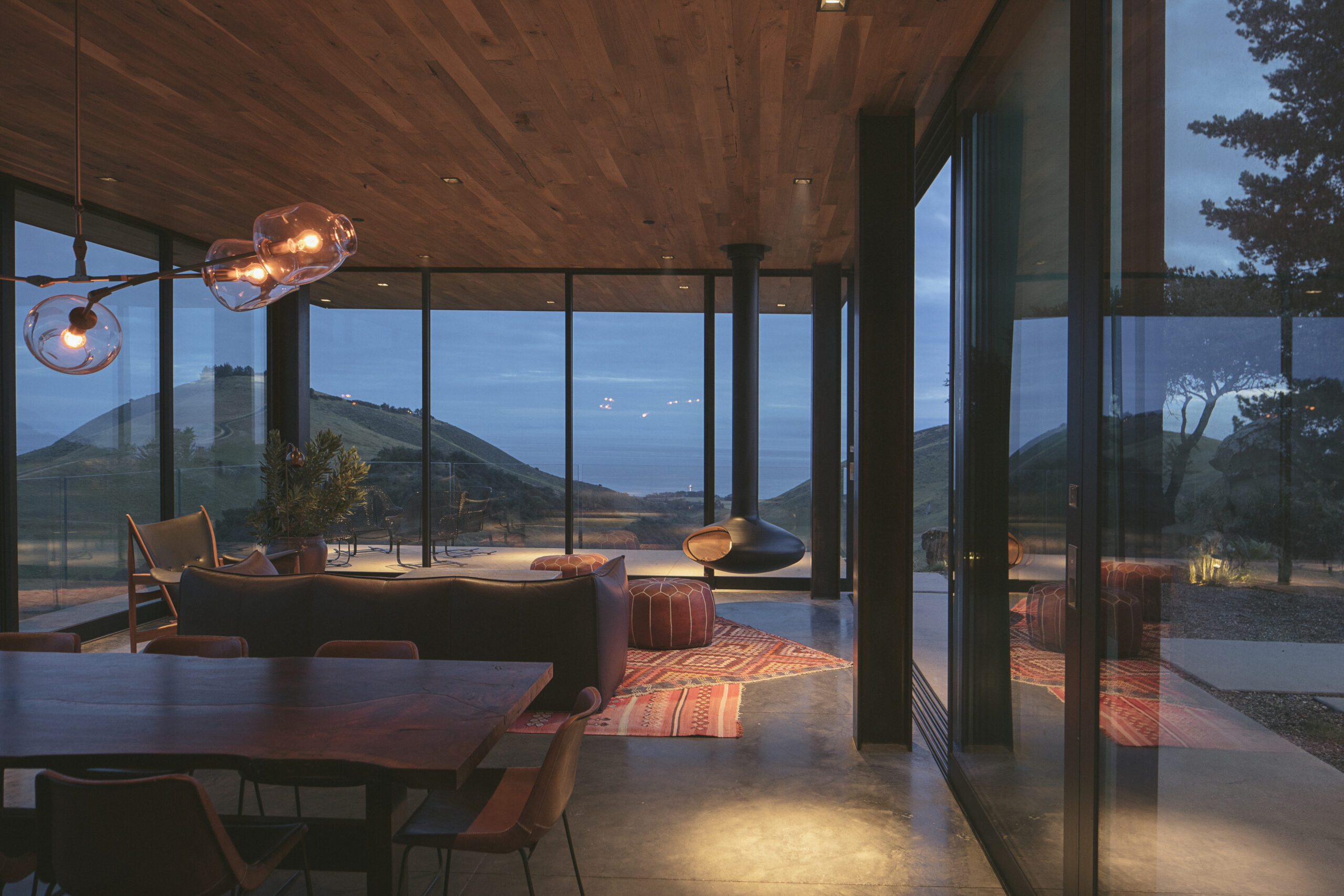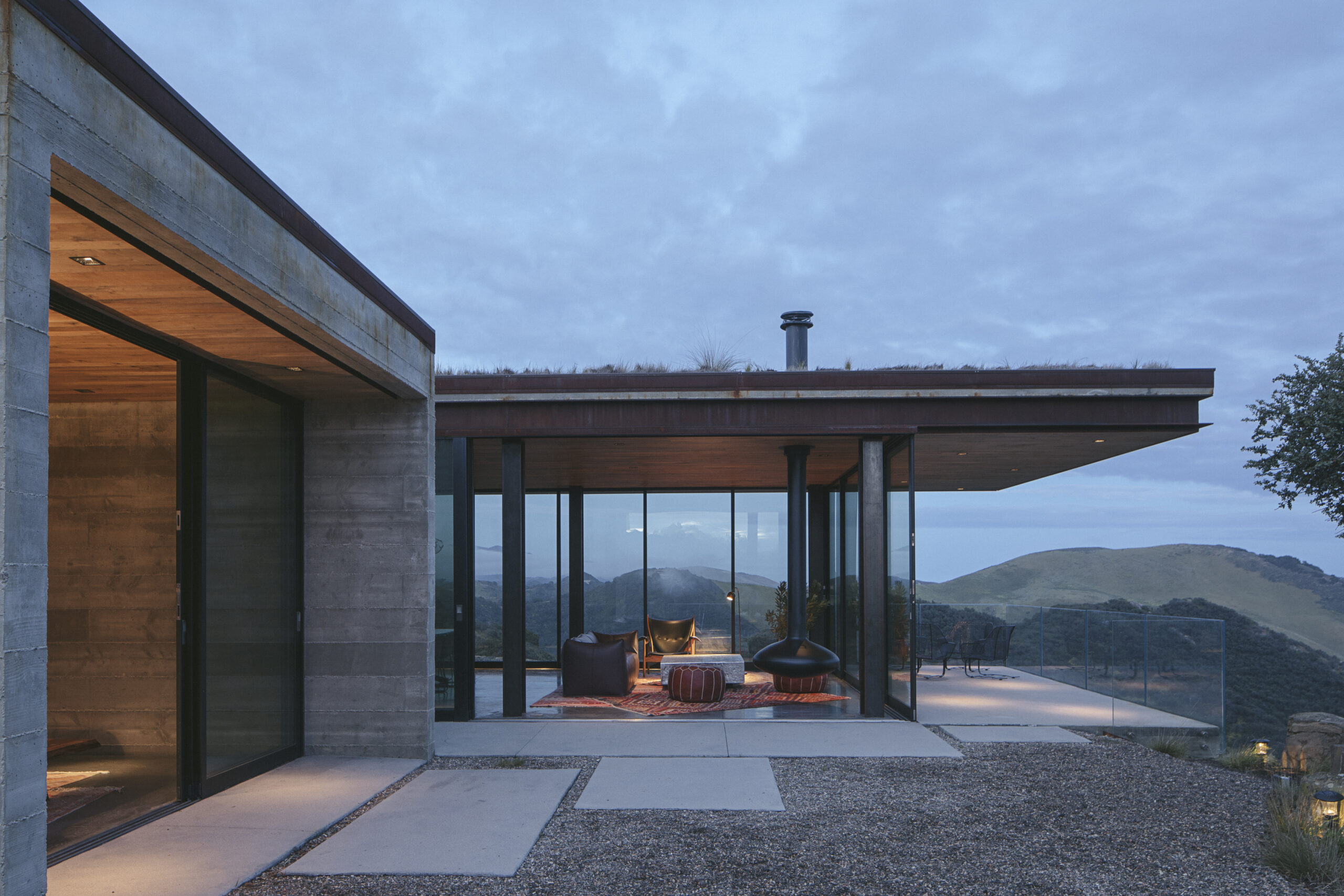 Off-Grid Guest House is open and modern, but it doesn't lack character or warmth. The simple material palette of steel, concrete, and glass is softened by rich walnut accents, custom leather furniture, and fixtures by Jessica Helgerson Interior Design. And of course, nothing adds warmth to a space quite like a fireplace, in this case dramatically suspended from the ceiling in the living room.
Photography by Erin Feinblatt.
Part of our Home of the Week series. Read more HERE.
Sign up for our newsletter for architecture news straight to your inbox.