The Dalmore Luminary Series is Rare and Collectible
Kengo Kuma extends his design repertoire to include whisky and collaborates with The Dalmore.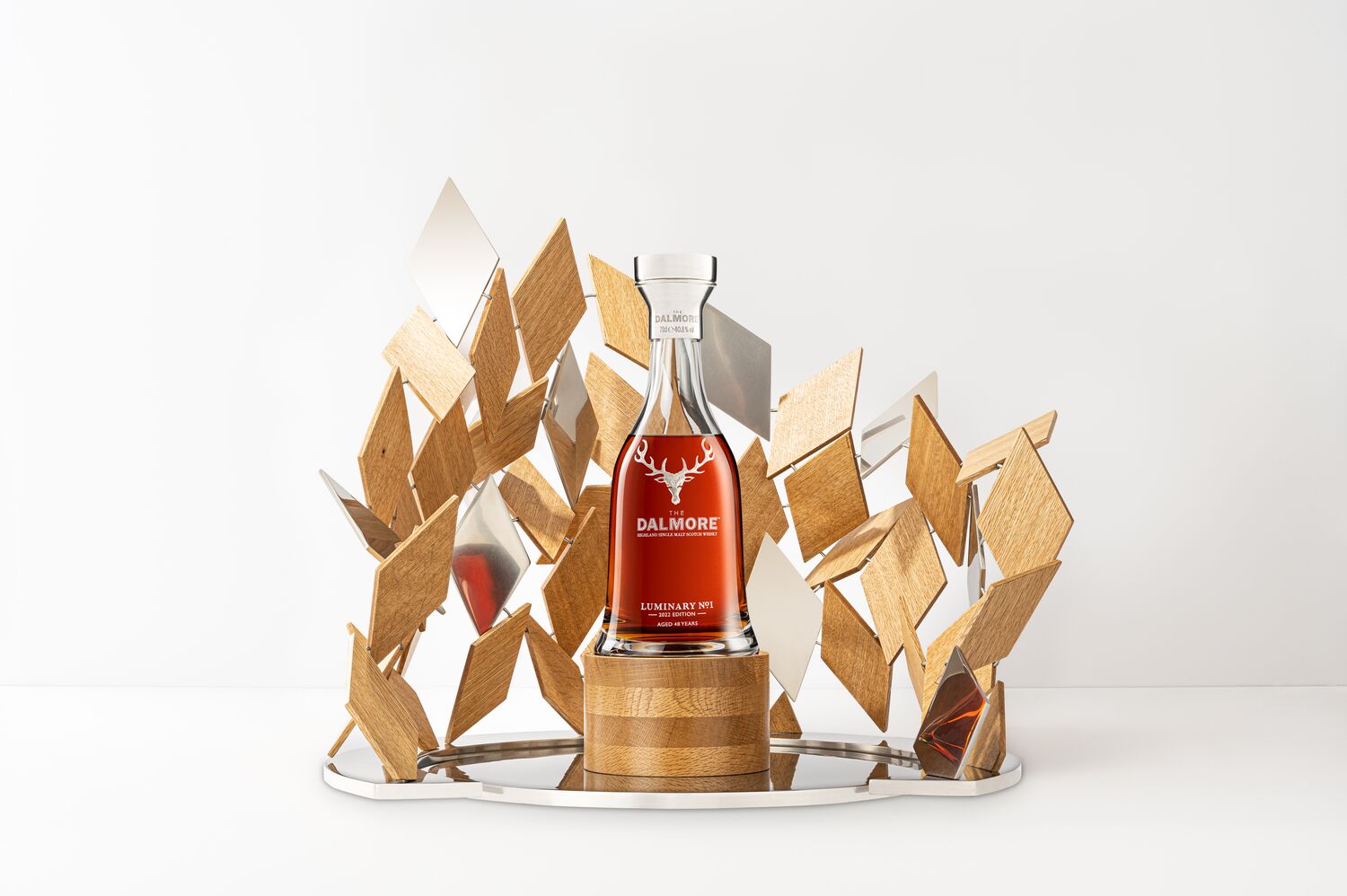 Kengo Kumo and Richard Paterson OBE are disparate beings. Kumo is tall and informal; Paterson, not-so-tall and larger than life. The architect and "the nose" respectively are at the top of their class: master architect and master distiller. Kuma is considered one of the most significant contemporary Japanese architects, while Paterson is a legendary figure in the scotch world and has been with The Dalmore for 55 years. Each is indefatigably focused on their craft.
The Dalmore has debuted a collection of limited-edition single malts, a collaboration of talents from the worlds of whisky and architecture. The Luminary Series marks the beginning of a partnership with V&A Dundee in Scotland, the first Victoria and Albert museum outside London. The Luminary No. 1 The Rare was co-conceived by Paterson and Kuma, the lead architect behind V&A Dundee. "There's something that connects to the history of whisky making and Scotland," says Leonie Bell, director of V&A Dundee. "This commitment not just to design but to craft and a real kind of rigorous pursuit of working with the materials course at hand, but also being really up for what humans are developing," she says of the world-first partnership.

The Luminary Series combines culture with craft. Kuma, with his protege Maurizio Mucciola, designed a sculpture of 48 diamond-shaped elements to reflect the 48-year-old single malt whisky nurtured by Paterson and his protege, Greg Glass. There's a hint, Kuma says of the No. 1 The Rare sculpture, of "the falling leaves of a big tree. Not an easy geometry—always angled, angled, angled, a very difficult composition."
The collaboration is rooted in a natural resource: wood. Kuma favours natural materials in his work, and wood is a key element at V&A Dundee. "Whisky is very much related with nature itself," the architect says. "It is a living, breathing thing, informed by nature and nurture in coordination." Paterson adds, "Make no mistake, when we talk about wood in the whisky industry, it accounts for something like 80 per cent of what is going to give you the style and consistency."
The Luminary No. 1 The Rare is up for auction at Sotheby's with part of the proceeds to be donated to V&A Dundee. The bottle is predicted to sell for between £95,000 and £180,000. "We've seen prices of whisky rise astronomically," says Johnny Fowle, Sotheby's director head of department spirits. "Part of the driver behind that is there are companies like Dalmore, creating incredible whiskies and spectacular packaging and presentation for that whisky. So you're buying whisky of incredible quality and high age on the one hand, but on the other hand, you're buying a work of art."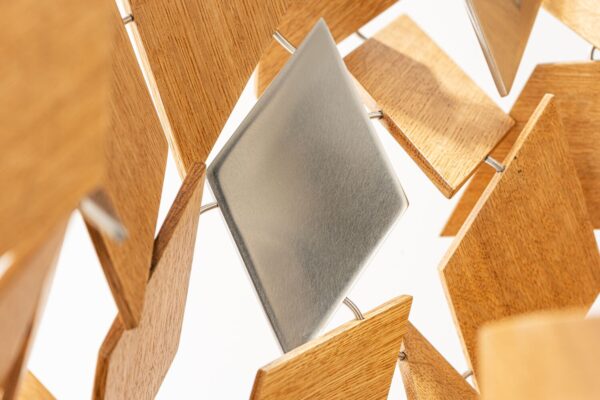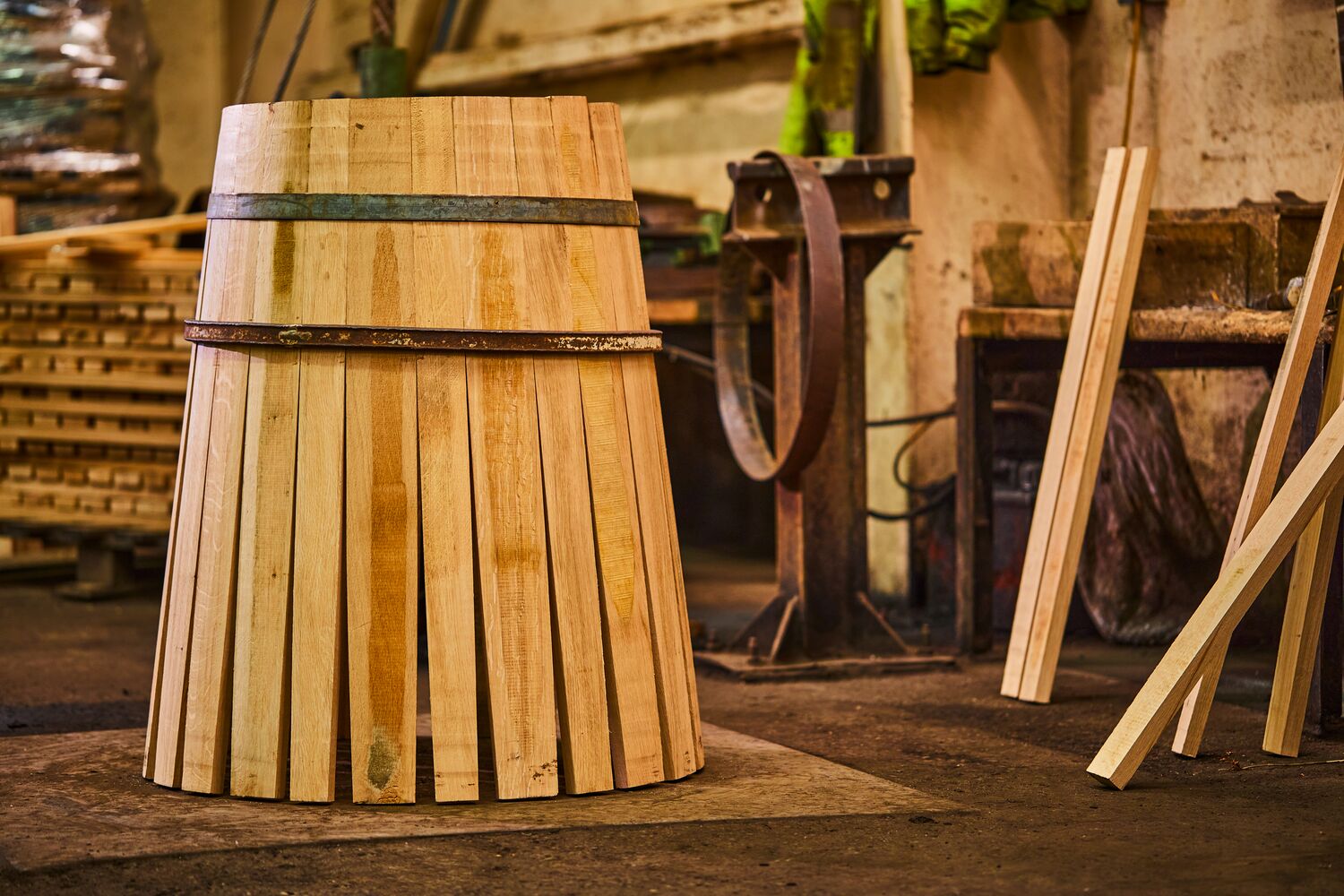 Be it architects, designers, whisky makers or blenders, the approach to craft is finding the balance between ingredients: stone, timber, metal, barley, water, wood. "What we did is looked at the architecture of the whisky and the wood and the changes that took place," Paterson says. "Although we have used Kintsugi casks, the DNA of Dalmore—that chocolate orange—still comes through. While it [The Rare] is something different, we are conscious that we don't crowd it with too much sherry or too much port, and allow it to emerge in its own beauty."
This Luminary series will also feature a Collectible version aged 15 years in the same Scottish oak used for The Rare. There will be 15,000 bottles of The Collectible available globally, of which 300 bottles have arrived in Canada, available exclusively in British Columbia for $525.00 per bottle come November 5.
With both buildings and bottles of whisky, you are "creating a community of legacy and a tradition that will last for a very long time," Paterson says. This collaboration accentuates the value of aging in both disciplines. "We don't talk much about aging in contemporary architecture," Kuma says, "but when a building is finished is when its life just begins. The V&A building has a material that gives value even afterward, the same as the oak in the casks: the cask is adding value every year to whisky. The same thing is happening in this building."
The Dalmore Luminary Series is something special. Kuma and Paterson both pursue excellence. "These are tailored whiskies, each of which will never be replicated again," Paterson said at a Kintsugi-themed dinner at Dean Banks at The Pompadour in Edinburgh. "I don't want you knocking it back," he said as small tastes of The Rare and The Collectible whiskies were served. "You must give it time, revere its beauty, and hold it in your mouth for at least 48 seconds."