Start Dry January Right With a Martini Vibrante Spritz
Dry January doesn't have to be dull January this year.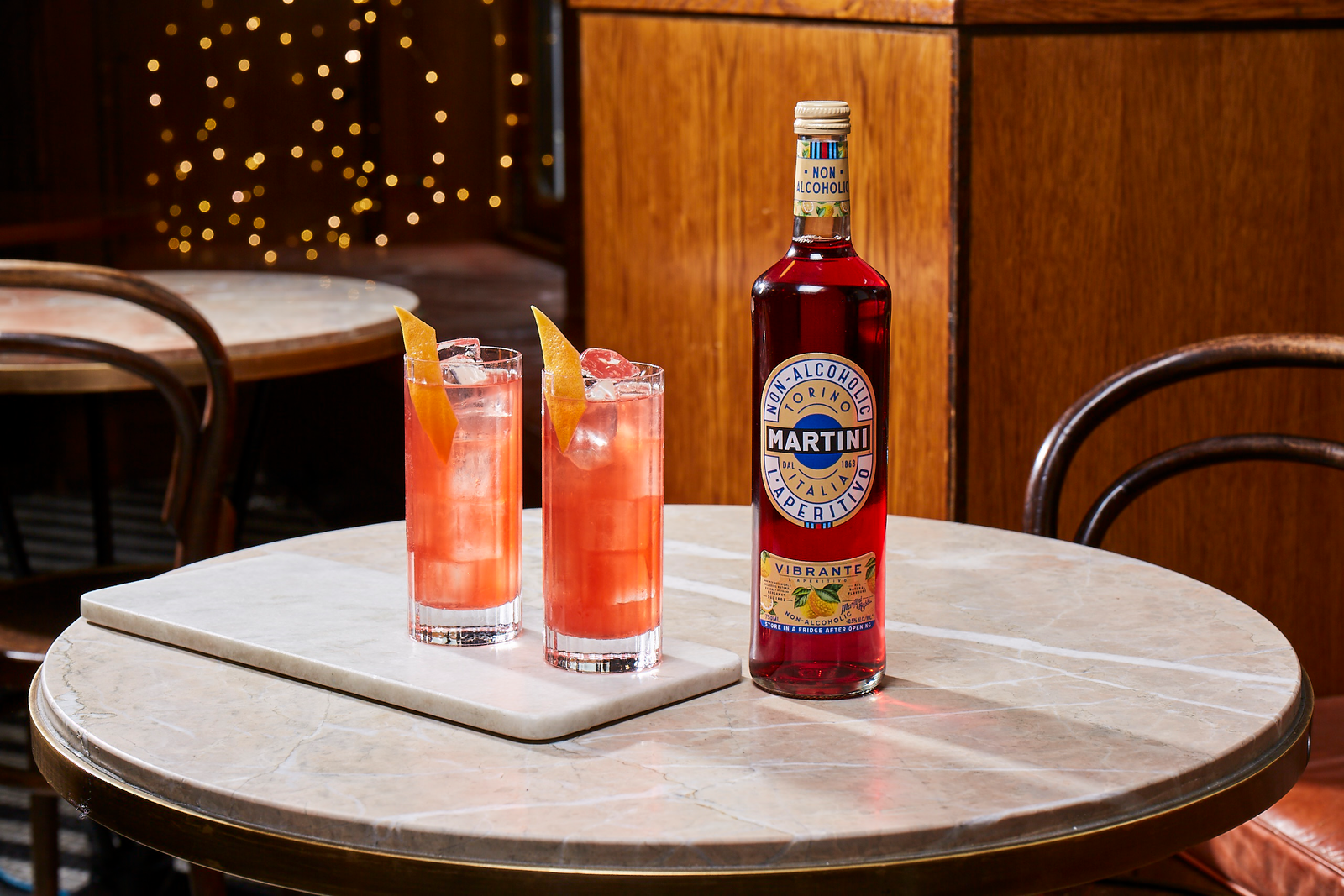 It's January 1, and your head might be hurting. Instead of the hair of the dog, opt for a refreshing spritz made with Martini's non-alcoholic Vibrante aperitivo, a blend of the same-quality herbs, botanicals, and wine as the brand's famed vermouths. Also featuring grapefruit juice and soda, this drink enhances the Vibrante's subtle citrus notes, delivering a zippy concoction that tricks your taste buds into thinking you're imbibing. Now available at Sobeys, Safeways, and IGAs across Canada, as well as at SAQs in Quebec, Martini Vibrante makes for a sprightly spritz to start dry January off right.
Ingredients
3 parts Martini Vibrante
1 part grapefruit juice
Soda
Ice
Grapefruit twist to garnish
Method
Pack a highball glass with ice.
Pour Martini Vibrante and grapefruit juice into the glass.
Add soda to the top and gently stir.
Garnish with grapefruit twist.