Discover the Magic of California With a Midwinter Getaway
Midwinter California fun for everyone.
For over two-thirds of a century, visiting Disneyland Resort, the world's most famous theme park, has been a childhood rite of passage. The original and only Disney park designed by Walt Disney himself, this enduring symbol of the American imagination beside a freeway in Anaheim, California, remains a bucket list item for many Canadian families contemplating a midwinter getaway.
It also doesn't hurt that when it's pouring in Vancouver and snowing in Calgary, Toronto, and Montreal, it's often sunny and temperate in Southern California. Add the allure of Disneyland, Universal Studios Hollywood, Warner Brothers Studio Tour Hollywood, and other world-class kid-friendly attractions, and it's easy to get the whole family California dreaming.
Entertainment Mecca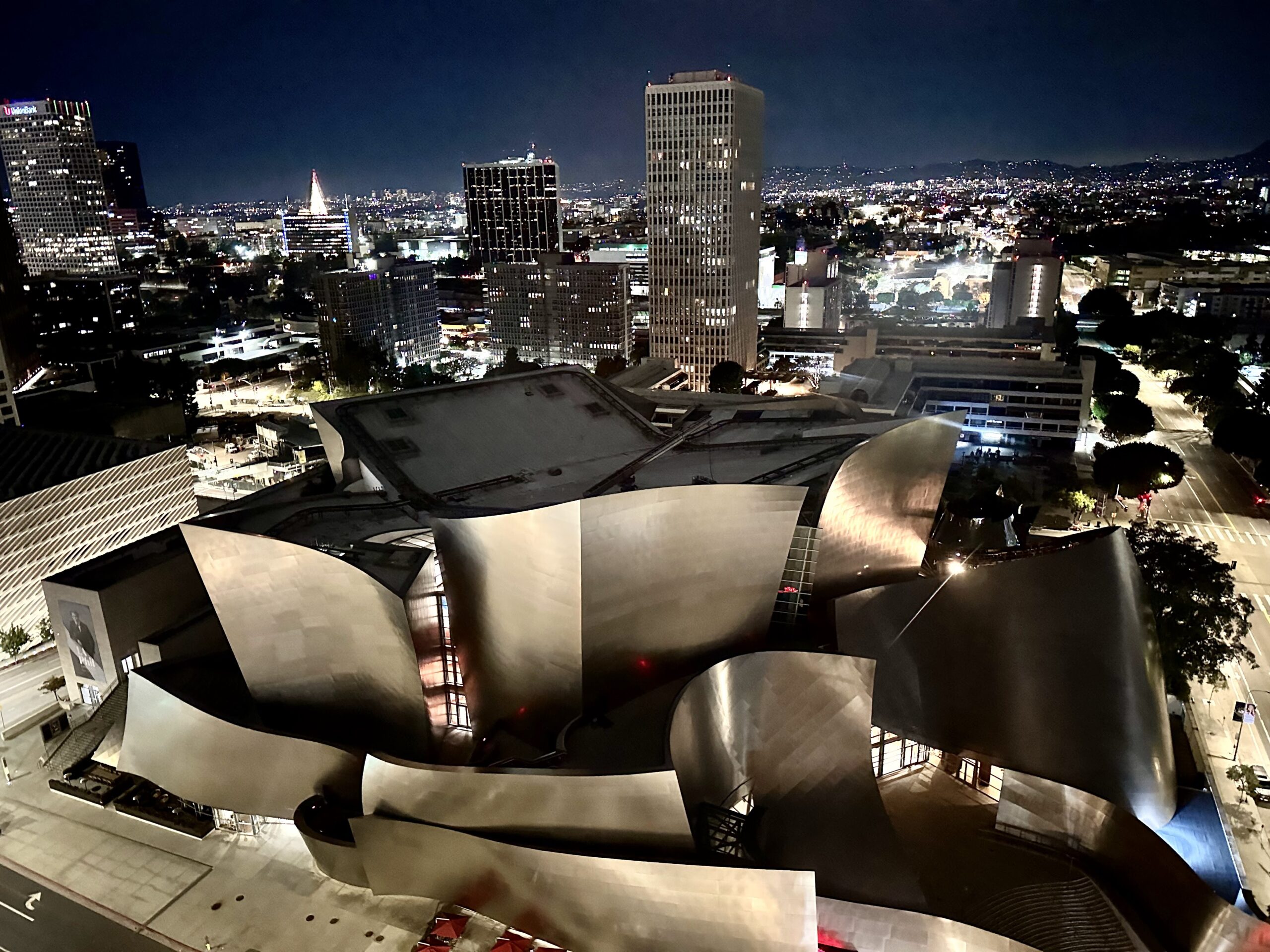 Disneyland may have collective nostalgia going for it, but Universal Studios Hollywood, where some of the world's most famous movies are made, is equally entertaining. Featuring an extensive studio backlot tour and wide selection of animatronic, motion-based, and mixed media experiences, coasters, and thrill rides based on popular TV and movie franchises like Jurassic World, The Simpsons, Harry Potter, The Mummy, and Transformers, this is the ultimate modern theme park. Depending on your tolerance for vertigo and crowds, it's either a ton of sensorial fun or a head-spinning, hair-raising endurance test. But ask any kid lucky enough to visit, and they will confess to having the time of their life.
Despite its scale and historic pedigree, Disneyland feels antiquated in comparison to Universal Studios. Themed areas like Frontierland, Mickey's Toontown, and Tomorrowland appear little changed in decades, while even newer attractions like Star Wars: Galaxy's Edge, retain a 20th-century feel. Nonetheless, the Space Mountain coaster still packs a vertiginous punch, the Pirates of the Caribbean and Indiana Jones Adventure rides deliver familiar thrills, and the Haunted Mansion's slow-paced crawl through mechanical frights will leave the little ones stirred, if not shaken.
But for the millions who flock to Disneyland each year, it's more about creating intergenerational memories than about experiencing the latest and greatest technology. Which explains the ocean of Mickey Mouse–eared adults happily shepherding new generations through pilgrimages to the magical kingdom, where yesterday, tomorrow, and fantasy comfortably collide.
To ensure that you can enjoy the rides at Universal Hollywood and Disneyland Resort without waiting for hours in line, upgrade to the Universal Express and Disney Genie + fast-track passes, in addition to general park admissions, well before you arrive.
Making Movie Magic
Like Disneyland, the Warner Brothers Studio Tour taps our collective memory. A behind-the-scenes look at how Hollywood's dream machine really functions, it explores backlots and sound stages where many famous movies and TV shows were shot, including hits like Friends, The Big Bang Theory, and Gilmore Girls. Friends fans can even snap selfies at the fountain where the gang gathered for the opening sequence and on the real Central Perk set.
Superhero and fantasy fans can get up close to popular DC characters like Batman, Wonder Woman, and Superman, go behind the scenes of Harry Potter and Fantastic Beasts, and enter an immersive sound stage for a self-guided exploration of everything that goes into producing a hit Hollywood movie, from storyboarding and casting to special effects and postproduction.
For some adult-focused Hollywood magic and memorabilia, visit the Academy Museum of Motion Pictures, which opened near the Los Angeles County Museum of Art in 2021. The largest museum in the United States entirely devoted to the arts, sciences, and artists of moviemaking, it houses a fascinating collection of Oscar-themed exhibits ranging from film-related objects and technology to "Stories of Cinema," a multifloor, multimedia exploration of international film history (and controversy) ranging from the avant-garde to mainstream megahits.
After absorbing the museum's exhaustive history of motion pictures, you can stand onstage at the Dolby Theatre on Oscar night and thank the academy (and your mama) while clutching your own famous golden statuette during the simulated Oscars® Experience.
Rooms with a Tinseltown View
In a town full of iconic accommodation options, the Fairmont Century Plaza, which recently underwent an extensive renovation, combines Hollywood glamour and modern comforts. Located in the heart of bustling Century City (land that was once Twentieth Century Fox Studios' backlot), this entertainment industry landmark opened in 1966 and has hosted everything and everyone, including the Emmys and Grammys, Richard Nixon, the Beatles, and Sonny & Cher, after whom the elevators are named. Designed by architect Minoru Yamasaki, this reimagined midcentury modern classic retains its glamorous cinematic pedigree that includes an intimate rooftop pool, and a warm and welcoming French brasserie called Lumière.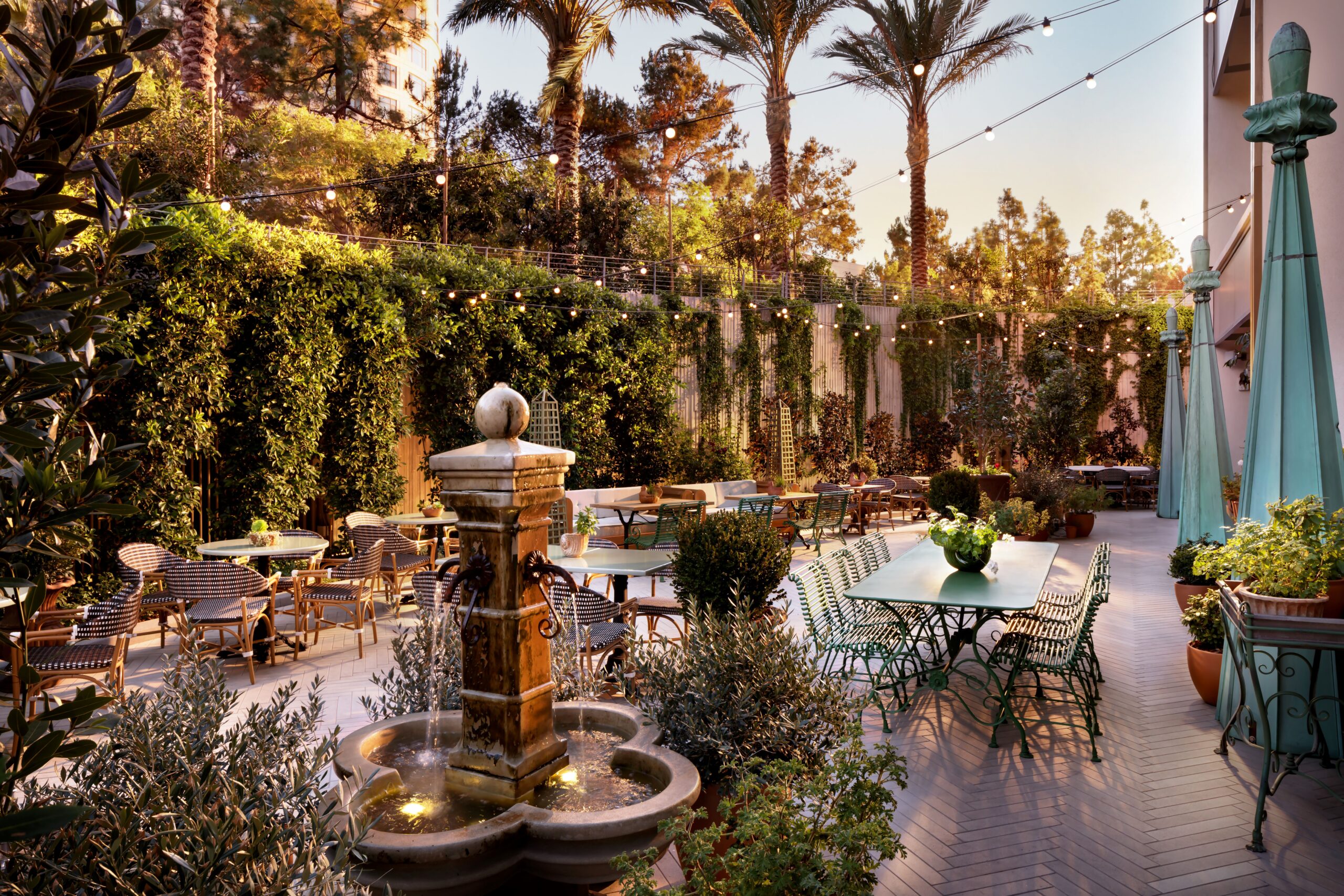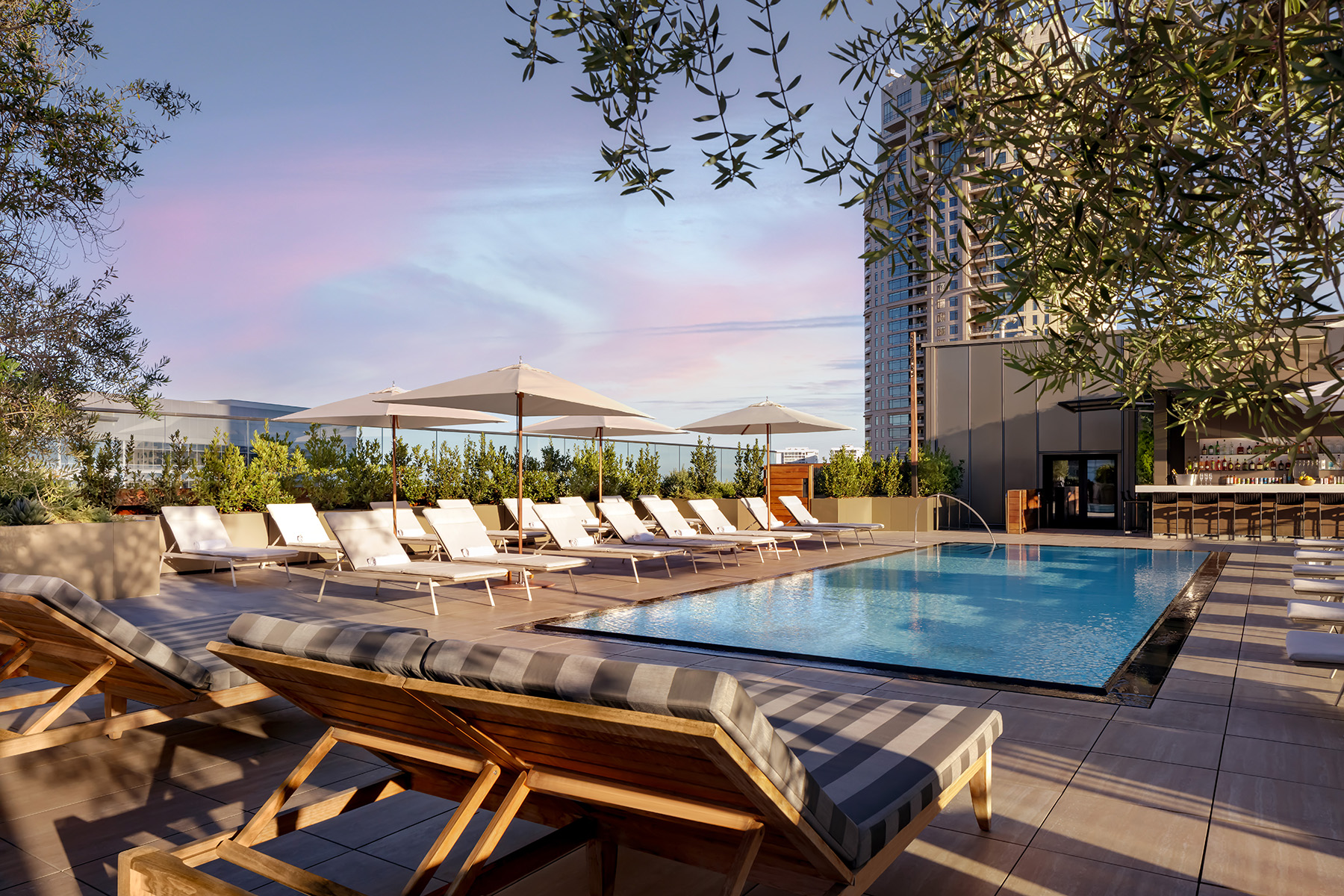 The newly opened Conrad Los Angeles anchors a new downtown L.A. residential and retail development called the Grand LA. Designed by renowned Canadian-born architect Frank Gehry, who also created the adjacent Walt Disney Concert Hall, which transformed downtown Los Angeles when it opened in 2003, this stylish 28-storey hotel is within walking distance of an array of cultural and culinary delights. Nearby, leading collections of postwar and contemporary art at the Broad and the Museum of Contemporary Art, Los Angeles, and some of the city's finest Asian dining options await.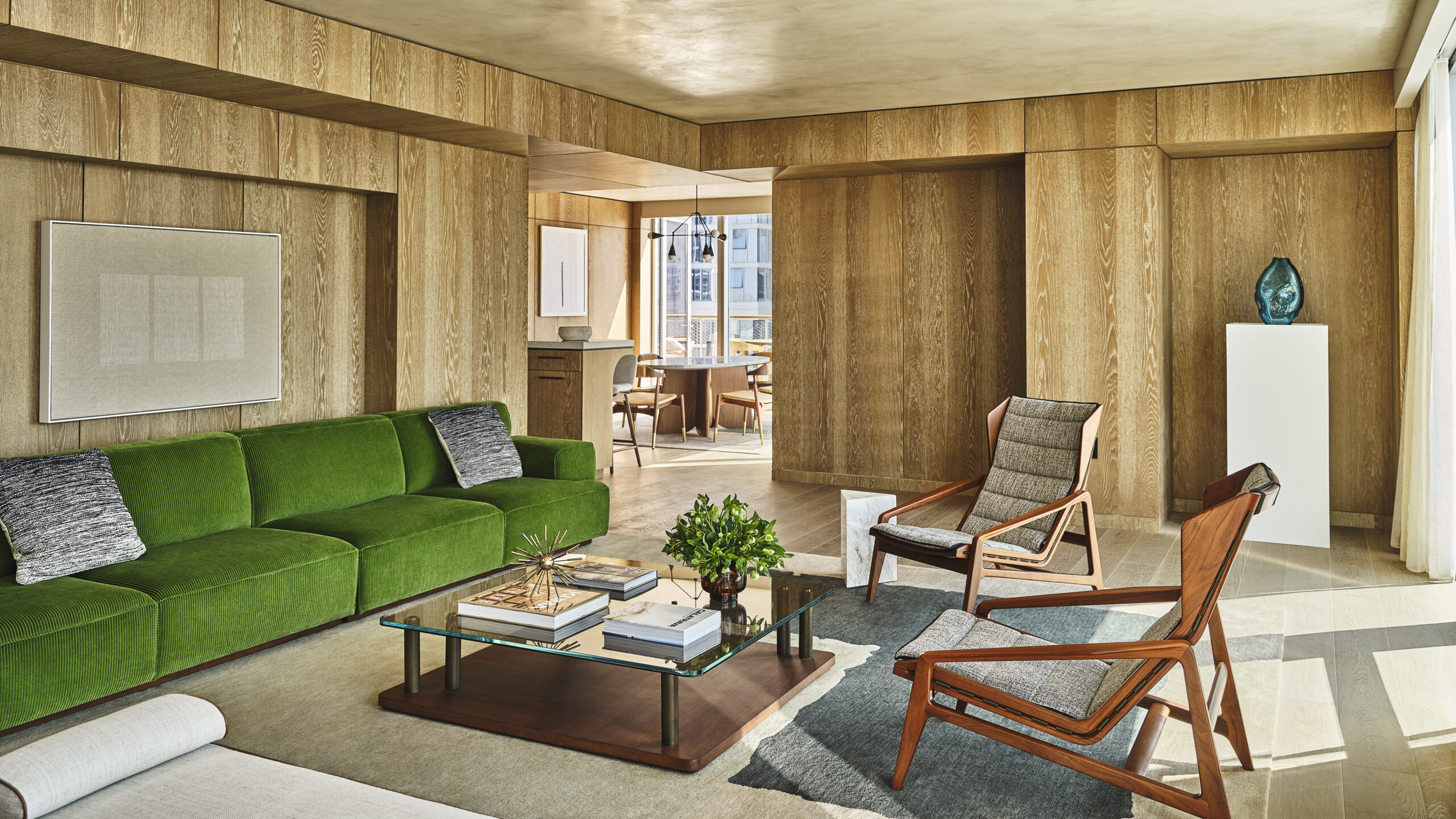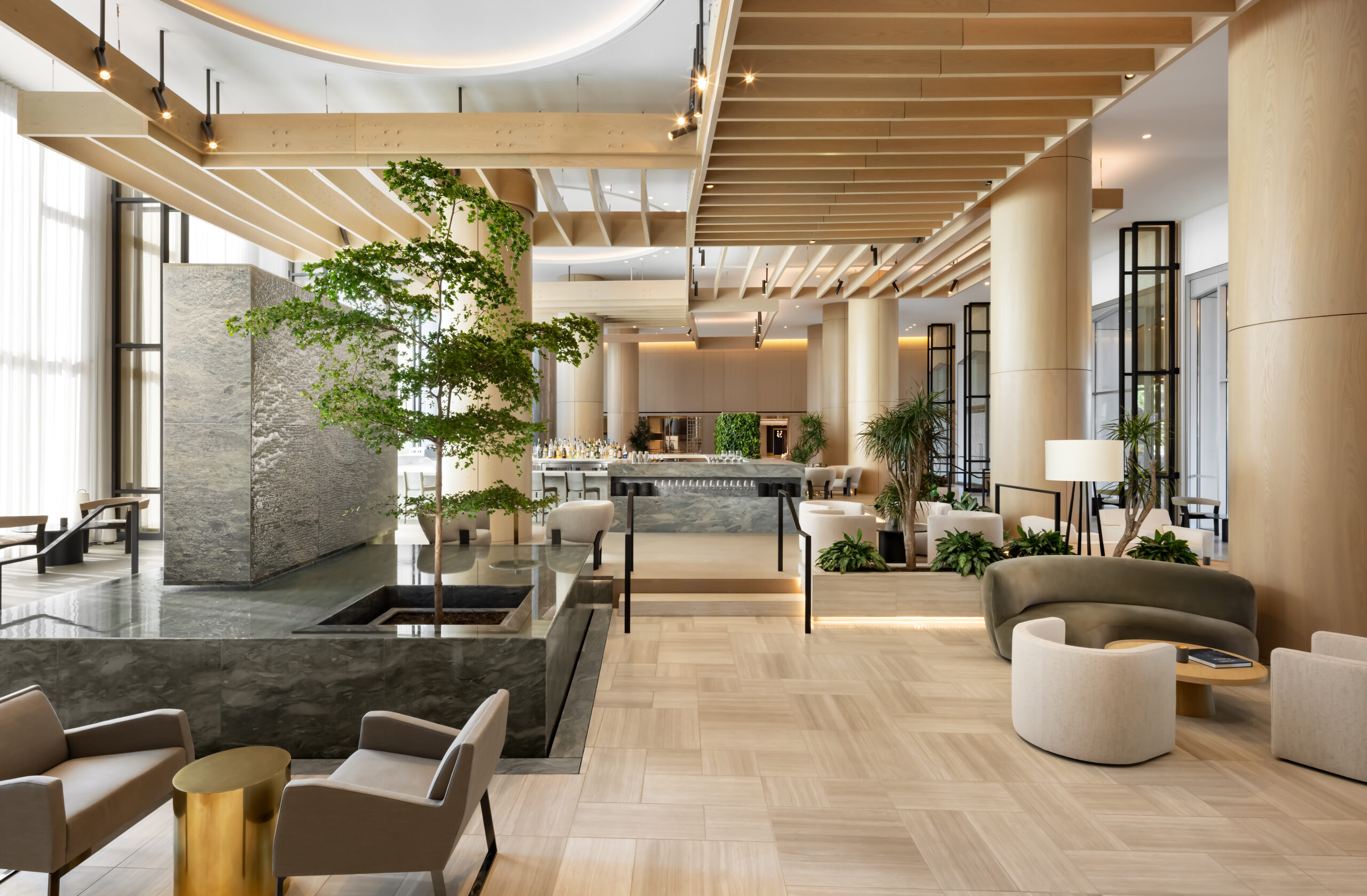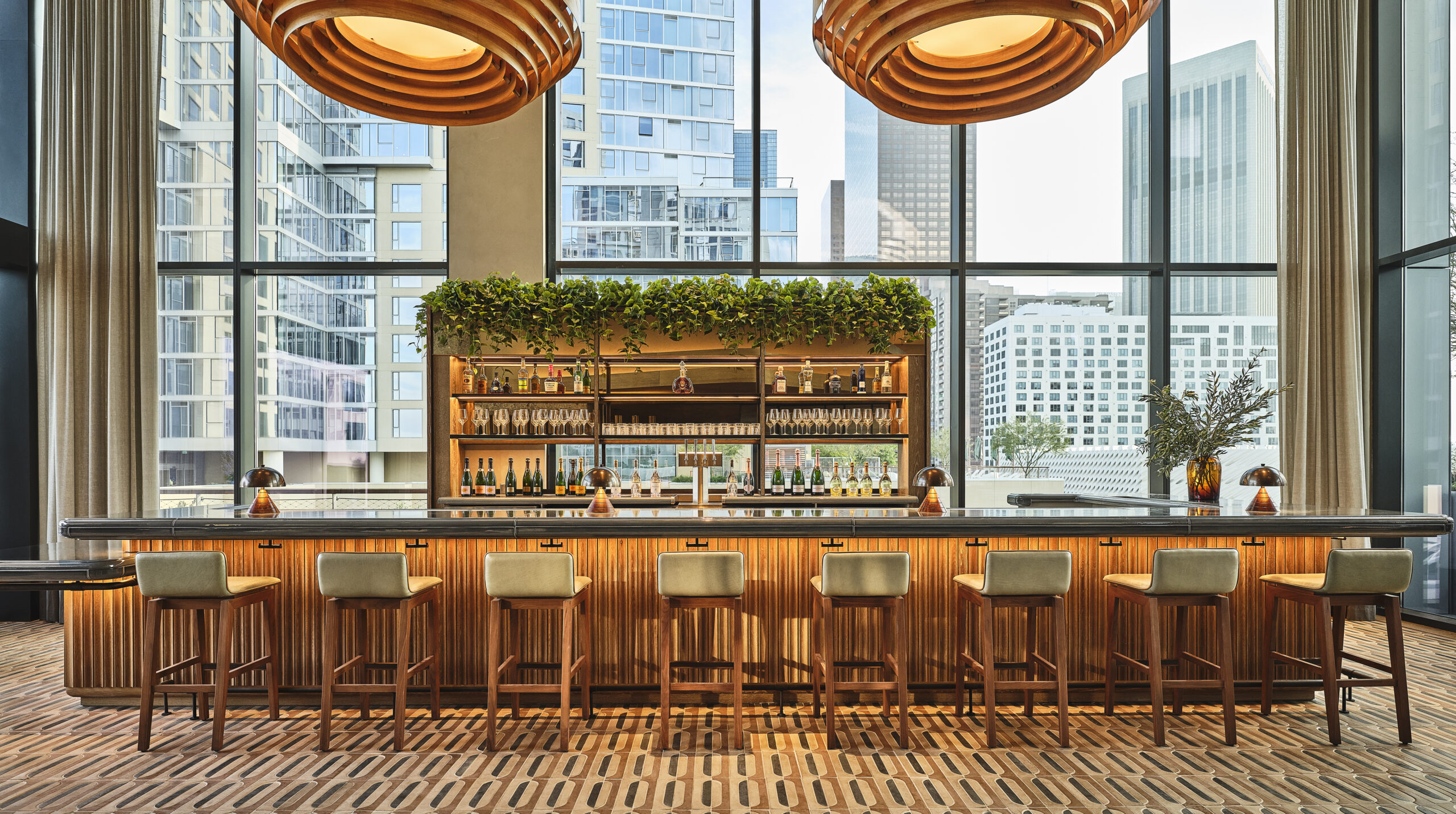 Finally, for ultimate convenience during your Disneyland, visit, try the new Viv Hotel Anaheim, just across the freeway from the park. The rooms are family oriented, and the ambience is casual, with plenty of fun flourishes like a squad of Star Wars storm troopers in the lobby and a life-size Viewfinder Disc featuring Disney characters. Best of all, you can dine on Spanish tapas in the swanky rooftop restaurant while you watch the fireworks show that ends every day at Disneyland—and maybe reflect on how much fun it is to be a kid (and kid again) on a fun-filled midwinter family getaway in warm and sunny L.A.