Home of the Week: La Cadrée Perchée by L'Empreinte Design Architecture
La Cadrée Perchée is a 2,100-square-foot oasis in Morin-Heights, tucked away in the Laurentian Mountains north of Montreal. Designed by Pier-Olivier Lepage, founder of L'Empreinte Design Architecture, for his own use, the residence showcases how architecture and nature can combine to revitalize, balance, and restore its residents' well-being.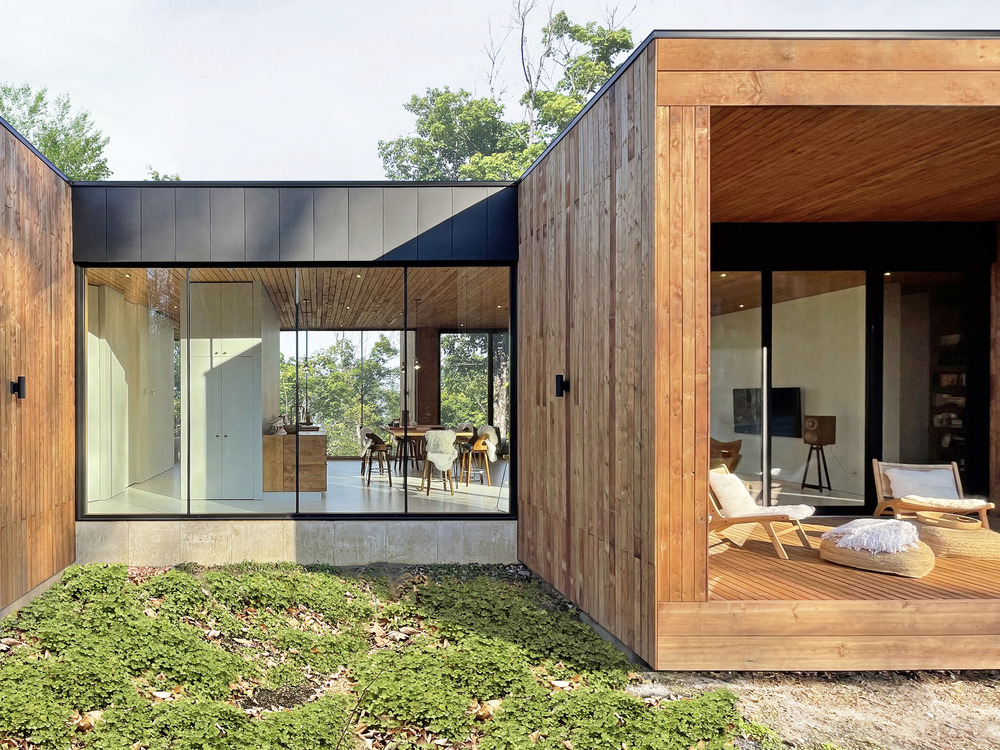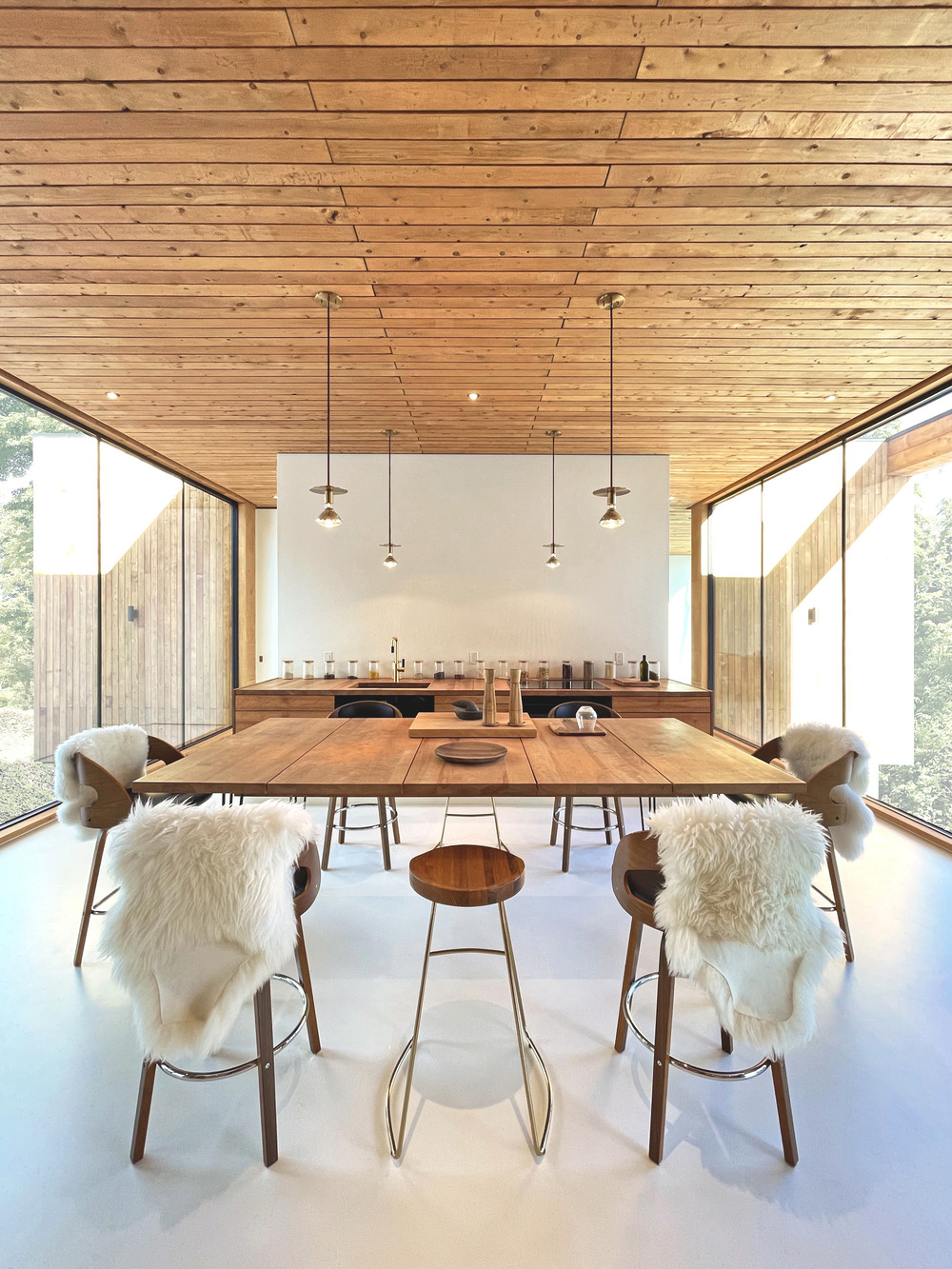 The eight-room home, nestled in a maple grove on the side of a mountain, immerses its occupants in nature. "I spend a lot of time working from home," Lepage explains. "However, I concentrate better when I feel connected to the outdoors. Otherwise, I am distracted by thoughts of going out to enjoy the outdoors." At a time when being stuck inside has affected mental health and increased the desire to get outside, this home offers a solution.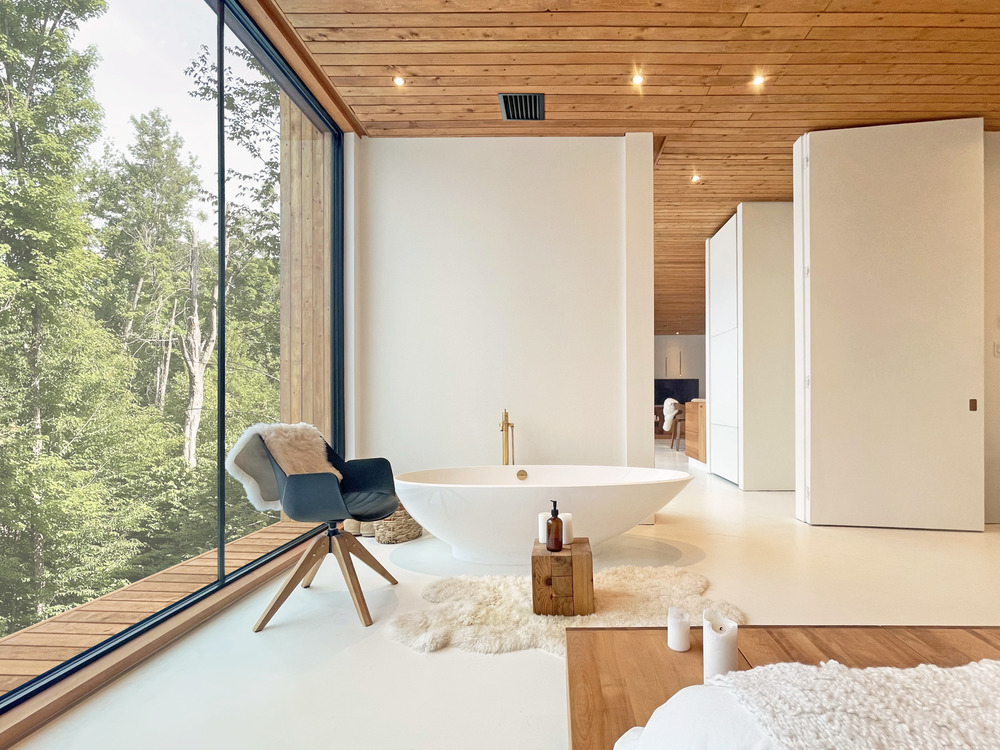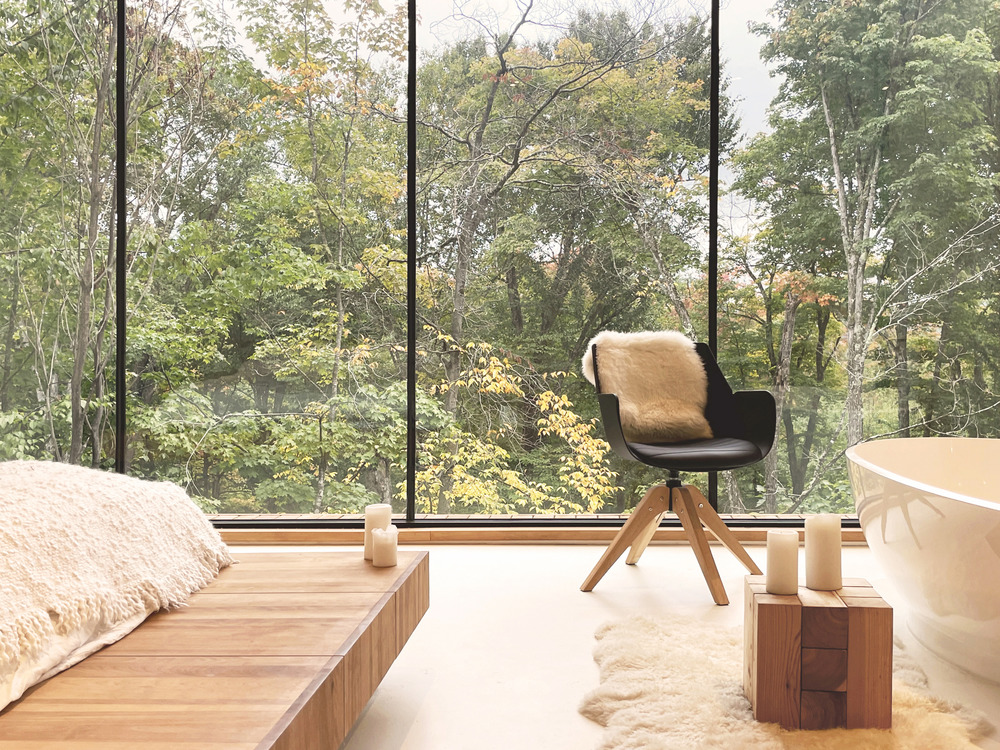 Wood clads the exterior, almost camouflaging the house. While the home blends with its surroundings, the outdoors is ushered inside as well. Panoramic outdoor views are plentiful thanks to large windows that look out over the treetops, and the east-west views reveal sunrises and sunsets. Warm, neutral colours throughout create continuity, while bleached concrete floors and wood ceilings simplify the colour scheme.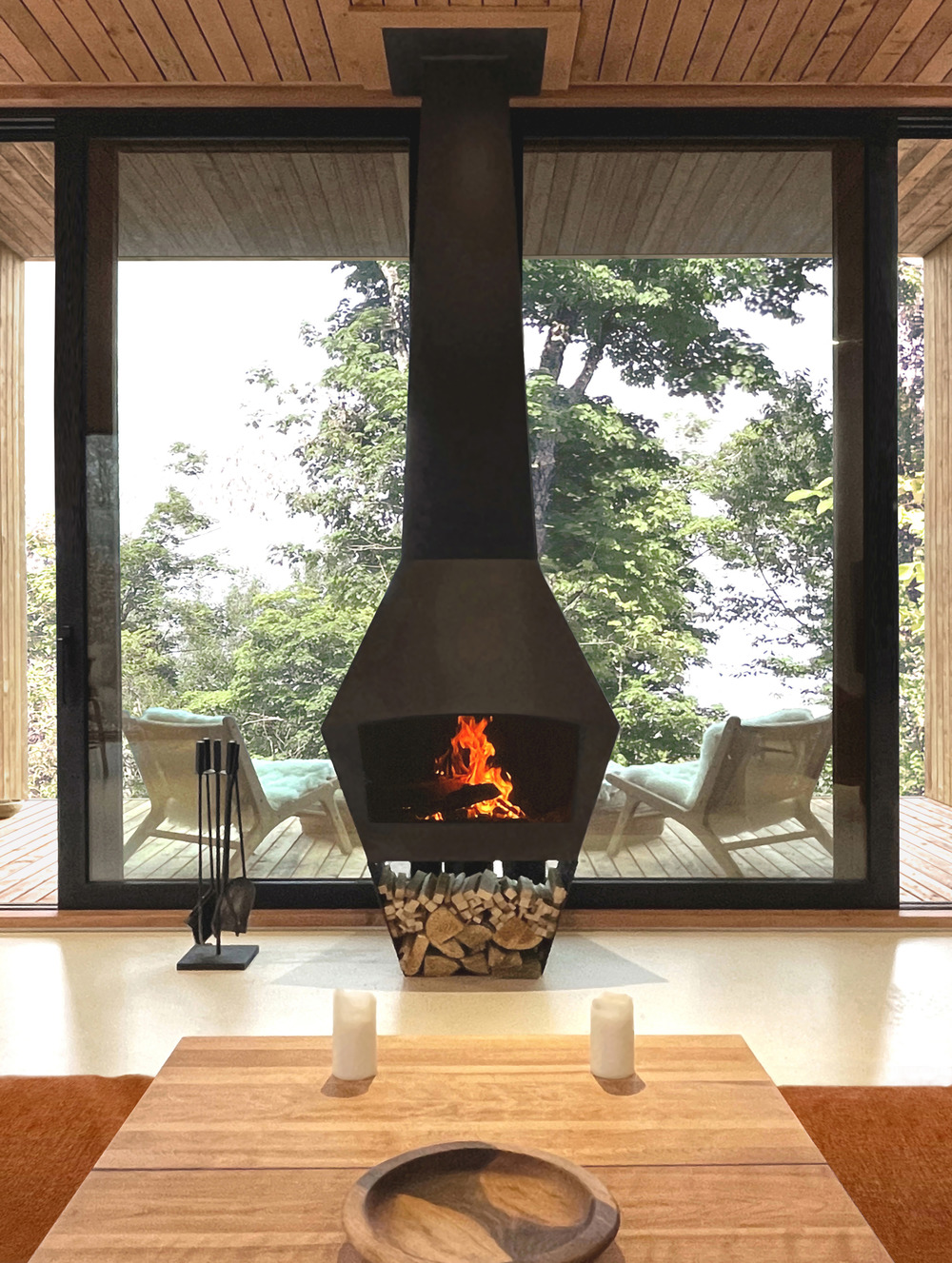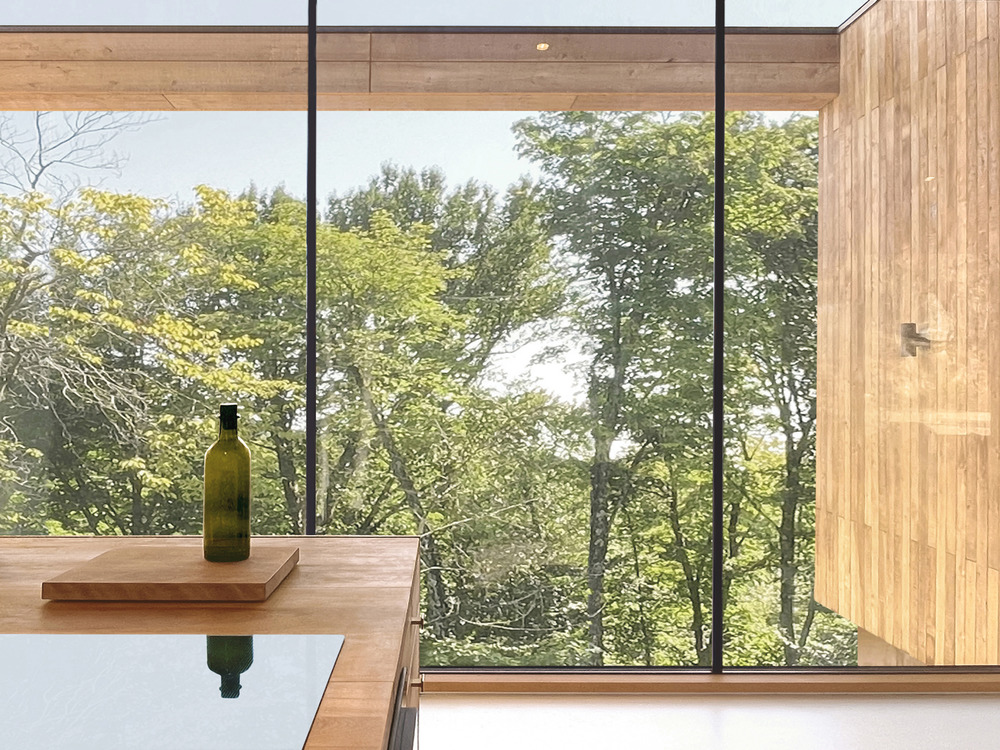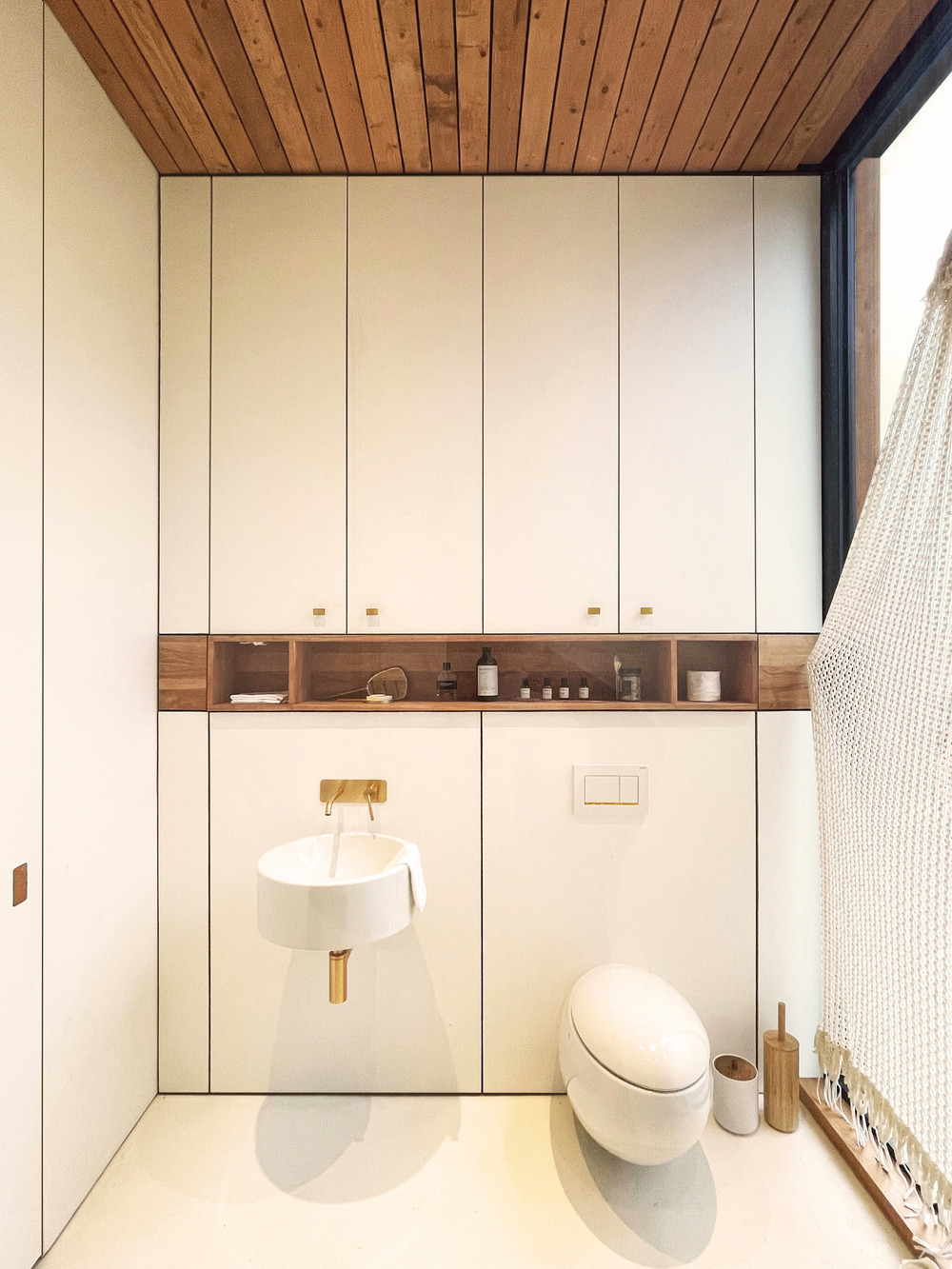 To create a further sense of oneness with nature, Lepage maximizes transparency with the interior arrangement. In the living room, which is inspired by Japanese kotatsu, a sofa sunk into the floor opens up sightlines, while the minimalist kitchen sandwiched by floor-to-ceiling windows encourages engagement with the outdoors.
"The eye is sensitive to contrast," Lepage says. "Therefore, I opted for a sober environment that brings out the essentials."
Photography by Pier-Olivier Lepage.