Southern Wind's New SW105 Sørvind Proves That Even the Best Can Still Improve
Since opening its doors in Cape Town, South Africa, in 1991, Southern Wind Yachts has earned a global reputation for producing sailing yachts of the highest quality. But a fresh collaboration with Farr Yacht Design and Nauta Design on its latest SW105 sailing yacht increases the builder's status even further in terms of both performance and comfort.
With responsibility for the yacht's interior and exterior, Nauta Design, in collaboration with Jeroen Machielsen from the Dutch studio Hermanides, is raising a lot of eyebrows with its masterful work on Sørvind, the fifth SW105 launched to date. Named best sailing yacht between 30 metres and 49.9 metres at the World Superyacht Awards 2023 in May, Sørvind impressed the award jury as "a beautifully constructed yacht, multifunctional and able to fully satisfy the owner's desire for both performance sailing and comfortable cruising, all in a Nordic cool package."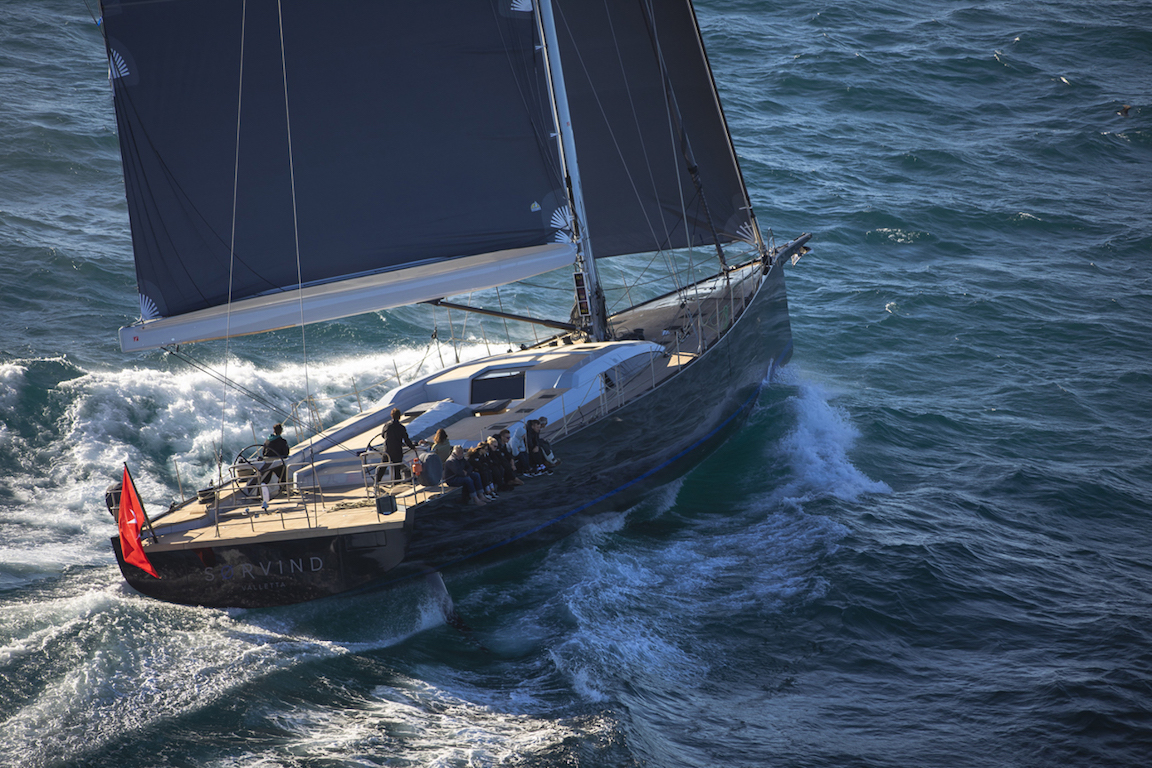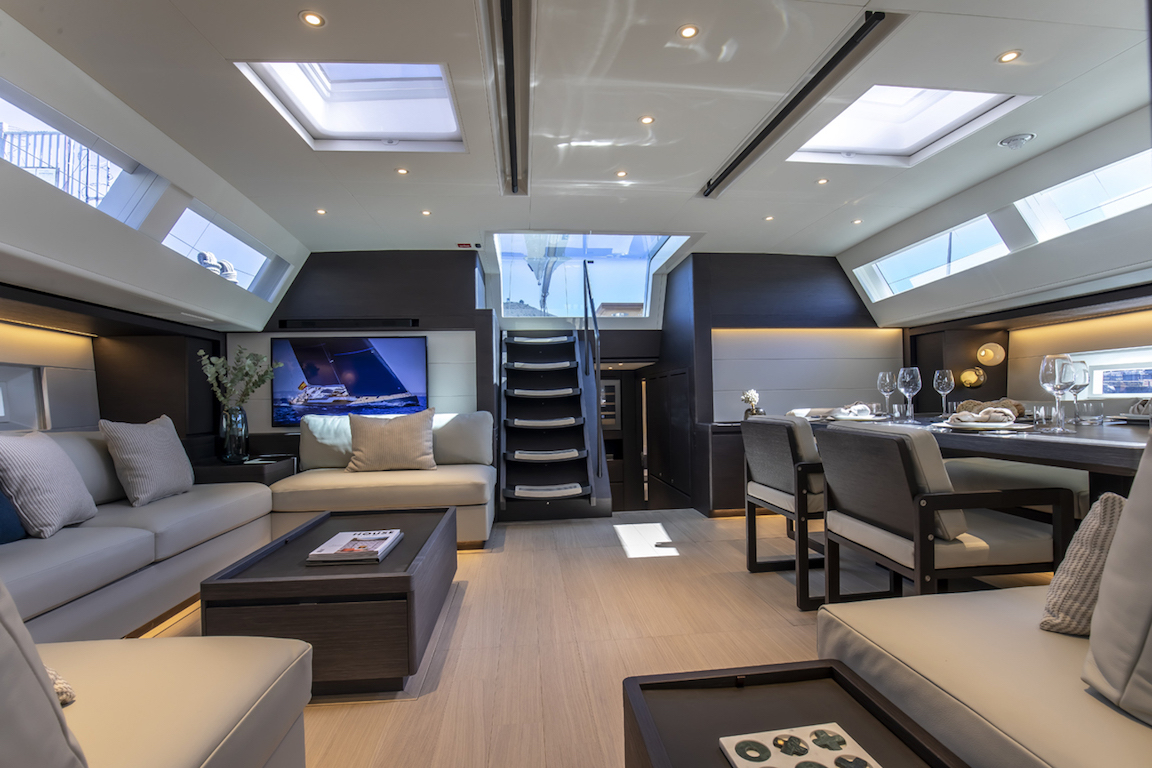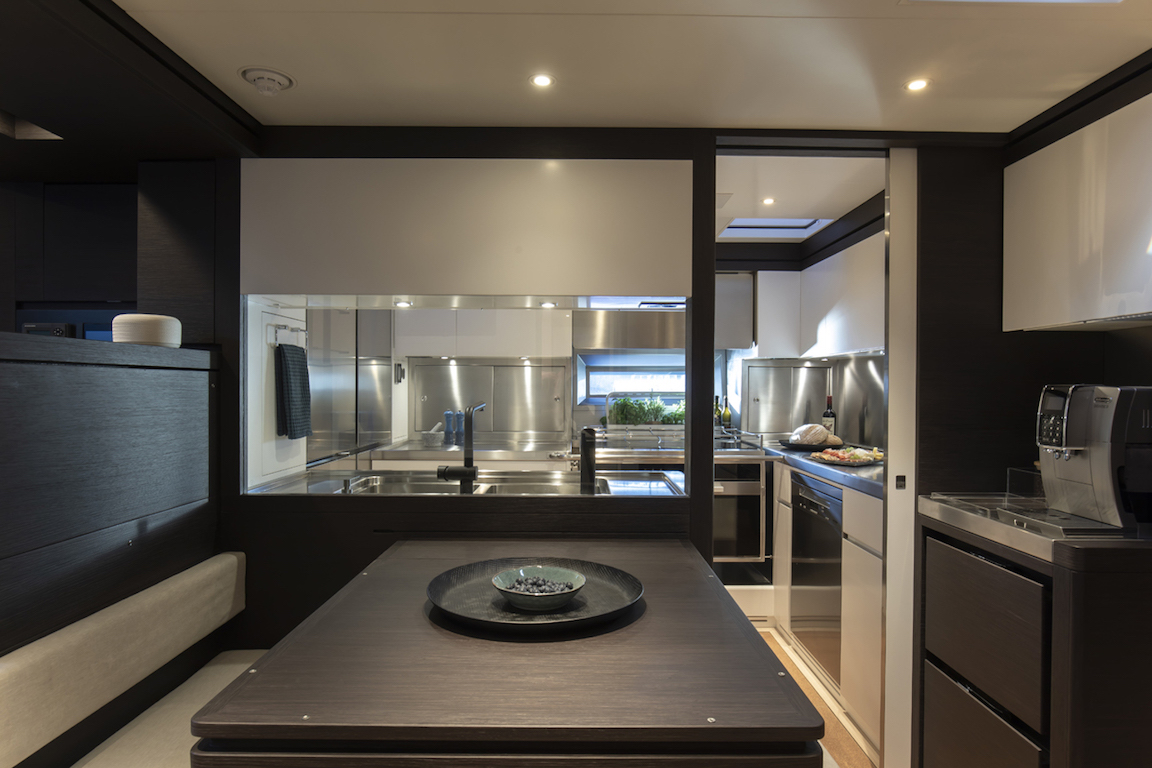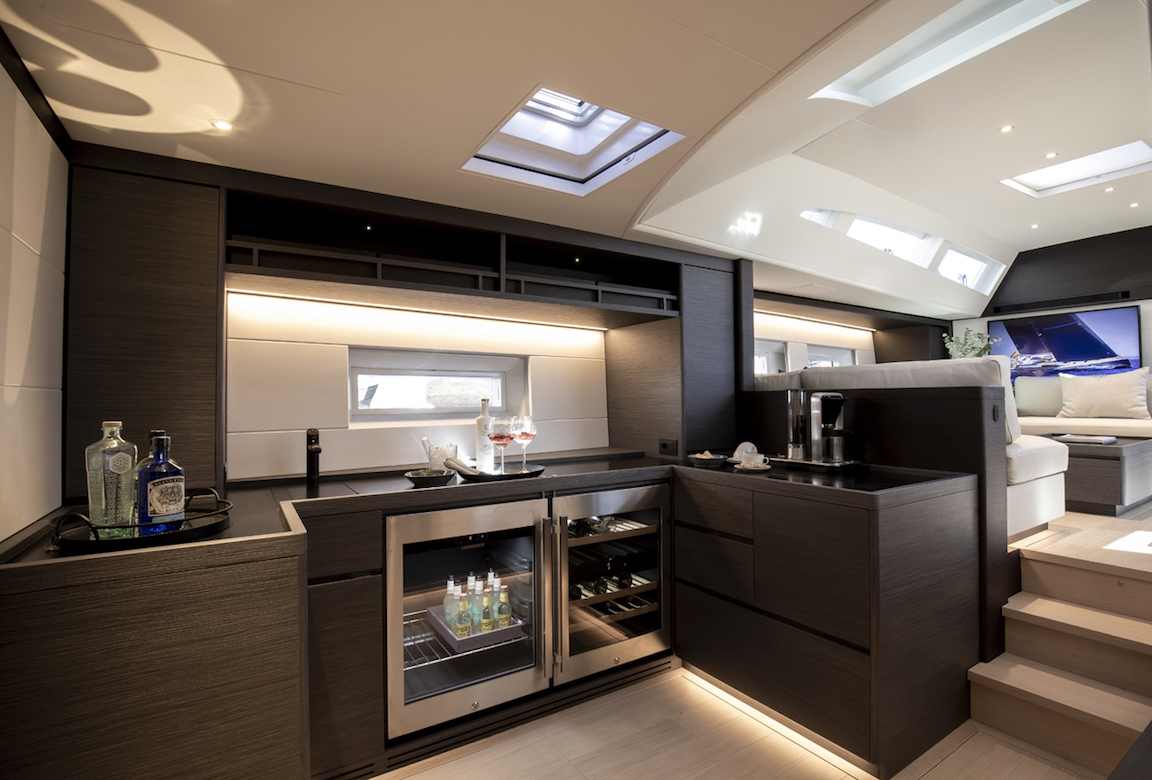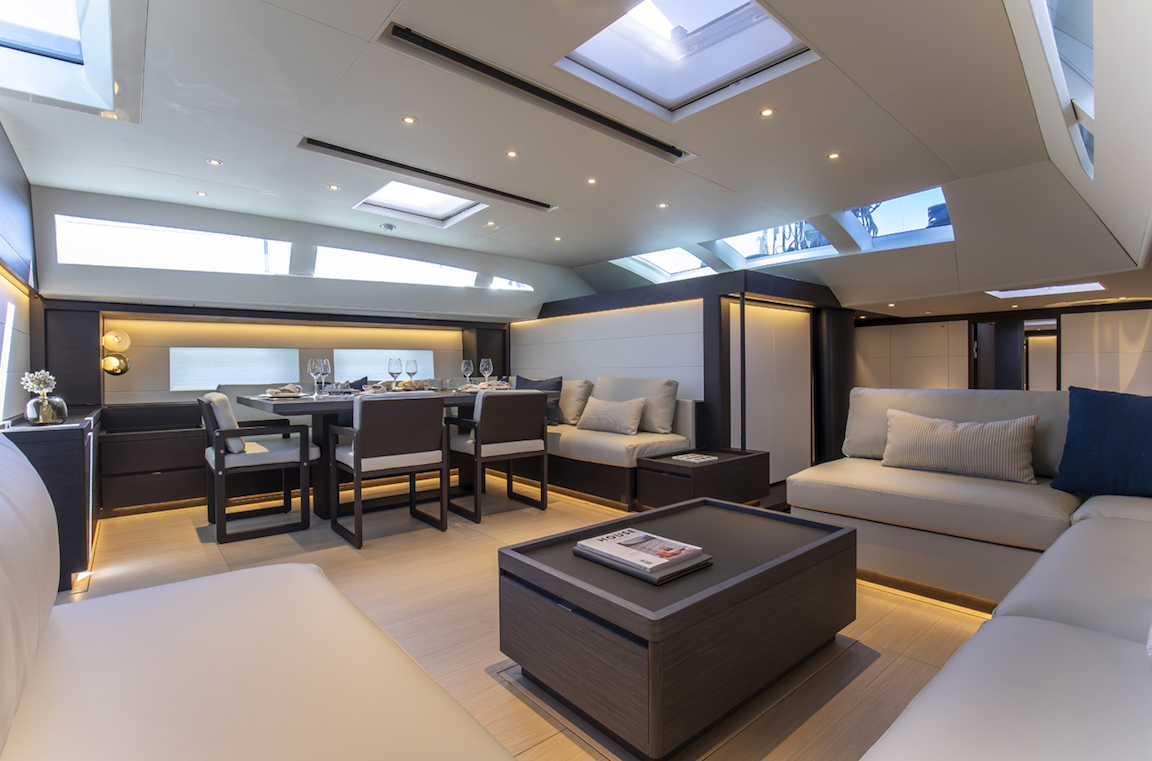 Stretching 32.27 metres in length and riding on a wide 7.3-metre beam, Sørvind uses a telescoping keel to achieve a draft as shallow as 3.65 metres, allowing it to easily access ports of call that would be out of the question for some other similarly sized sailing yachts.
Constructed with a full carbon hull, deck, and bulkheads to keep weight to a minimum, Sørvind incorporates a synthetic teak deck and titanium stanchions, pulpits, cleats, and fairleads to help it achieve its core design objective of keeping the completed yacht to 69,500 kilograms, enabling it to sail in lighter wind conditions and reduce dependency on its diesel engine: in this case, a fuel-sipping and super-clean Cummins QSB 6.7MCD generating 305 horsepower at just 2,600 rpm.
The hull shape of the SW105 series, by Farr Yacht Design, is characterized by a narrow bow, fine waterline entry, and optimized transom shape for a sleek, aggressive look accentuated by Sørvind's jet-black hull. The modern design emerges strongly on the single, level deck. Beyond assuring safe and comfortable passage, the layout creates a continuous line from stern to coach roof that gives Sørvind the appearance of being even longer and sleeker than it is.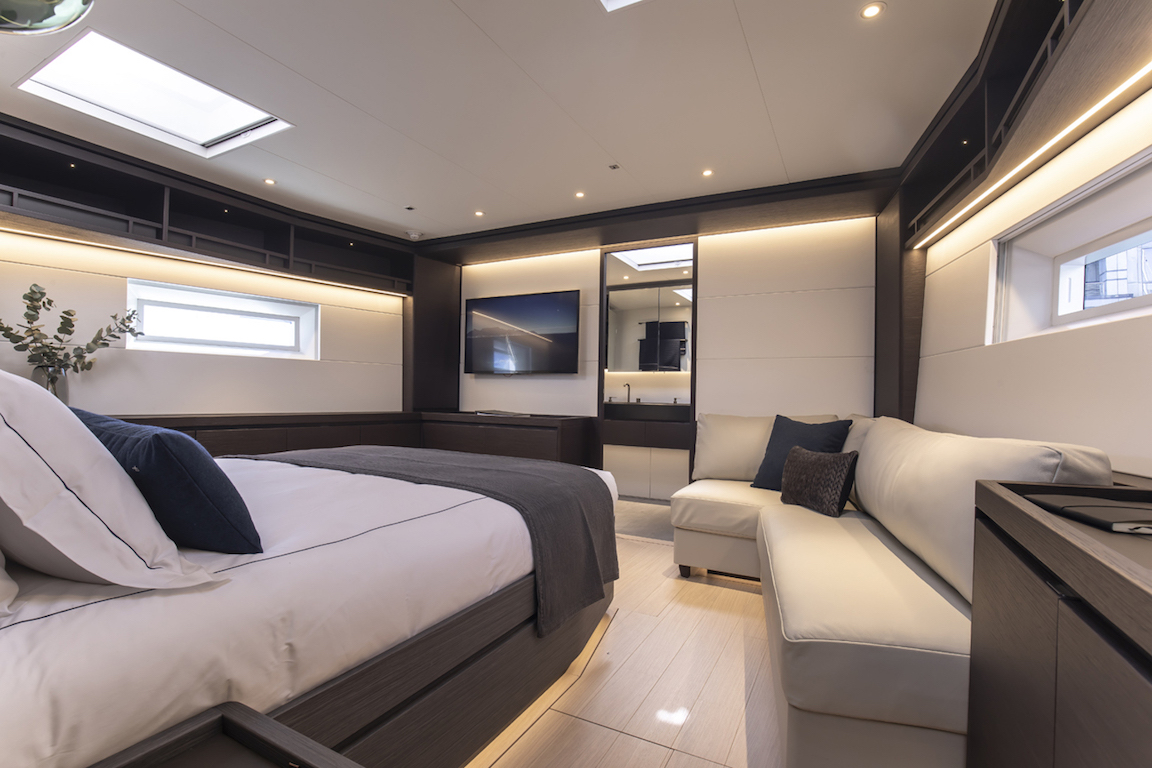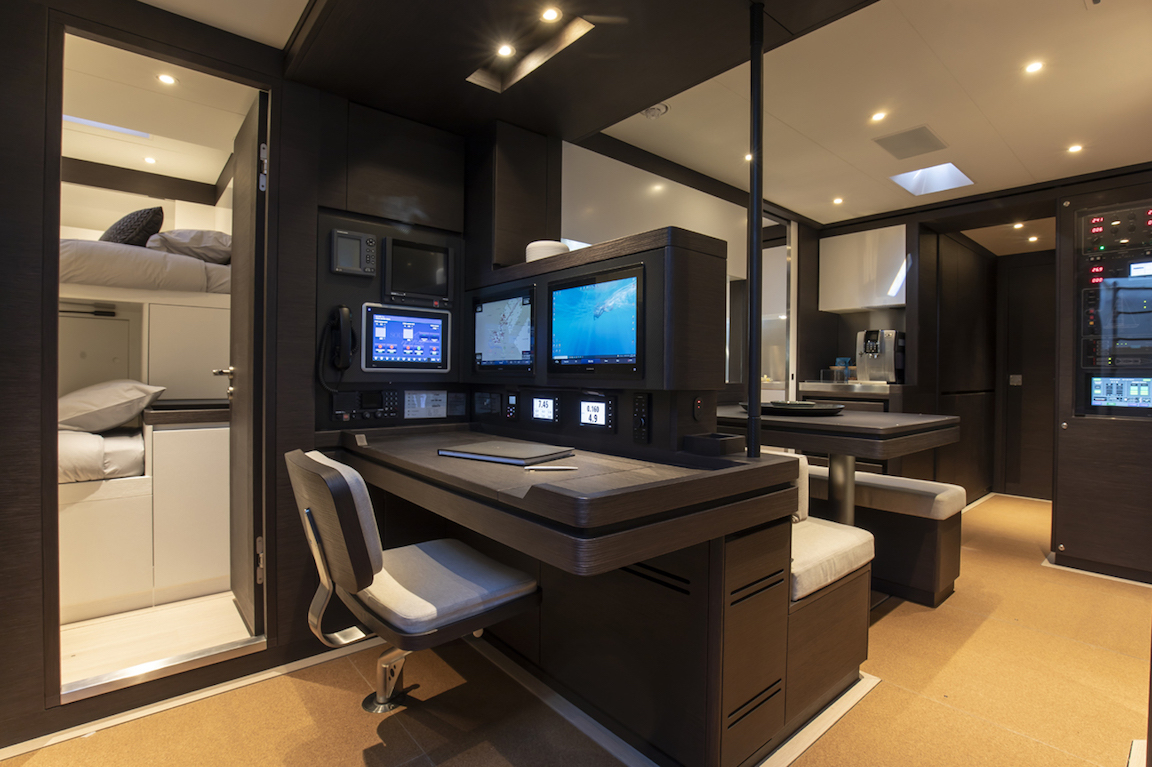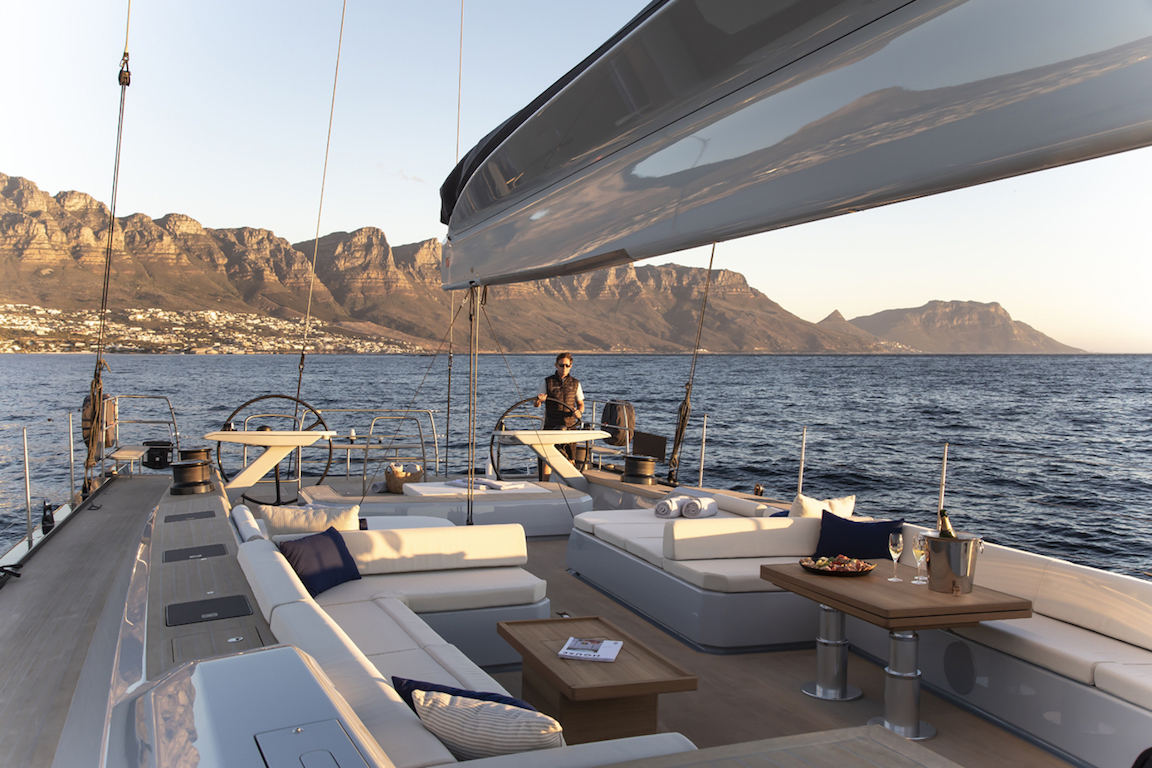 Yet Sørvind maintains its athletic build without giving up anything in the way of creature comforts. Similar to SW105 sisterships Wolfhound and Kiboko Tres, Sørvind features a raised salon configuration that permits plenty of natural light to flood into the interior spaces and to a level far beyond what one might see on comparable sailing yachts. The coach roof design and geometries were slightly modified and softened to give Sørvind a sporty and elegant appearance while facilitating its airy interior. A dodger, a Bimini top with removable side panels, and a boom-extended awning protect and shade the guest cockpit and the sunbathing area.
At the stern, a tender garage accommodates a 4.6-metre jet tender plus sea kayaks, stand-up paddle boards, diving tanks, and other toys. The addition of two large and intelligently designed lazarettes provides storage for further gear, including a pair of road bikes.
The interior makes the most of its open and roomy footprint with a light and fresh colour scheme reflecting the artful eye of Jeroen Machielsen. In a nod to the owner's Nordic origins, the colour palette suggests long dark nights accented by bright white snow for a cozy look and feel that is at once fresh and welcoming.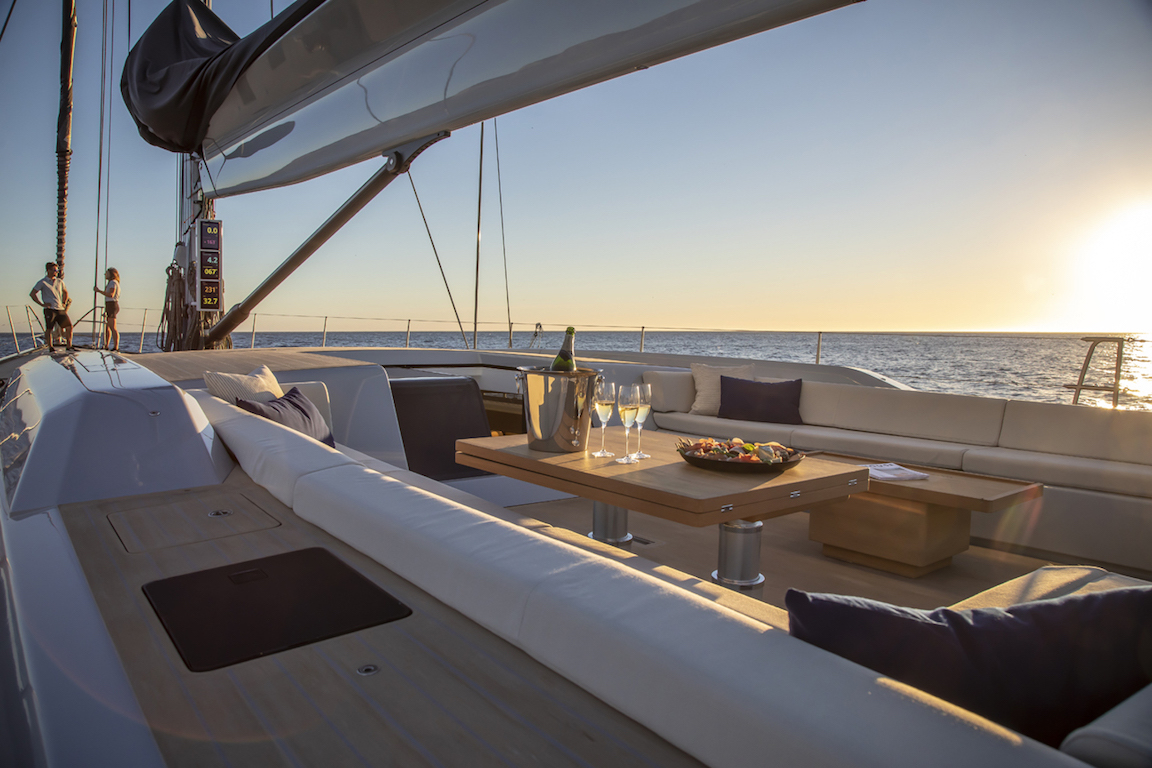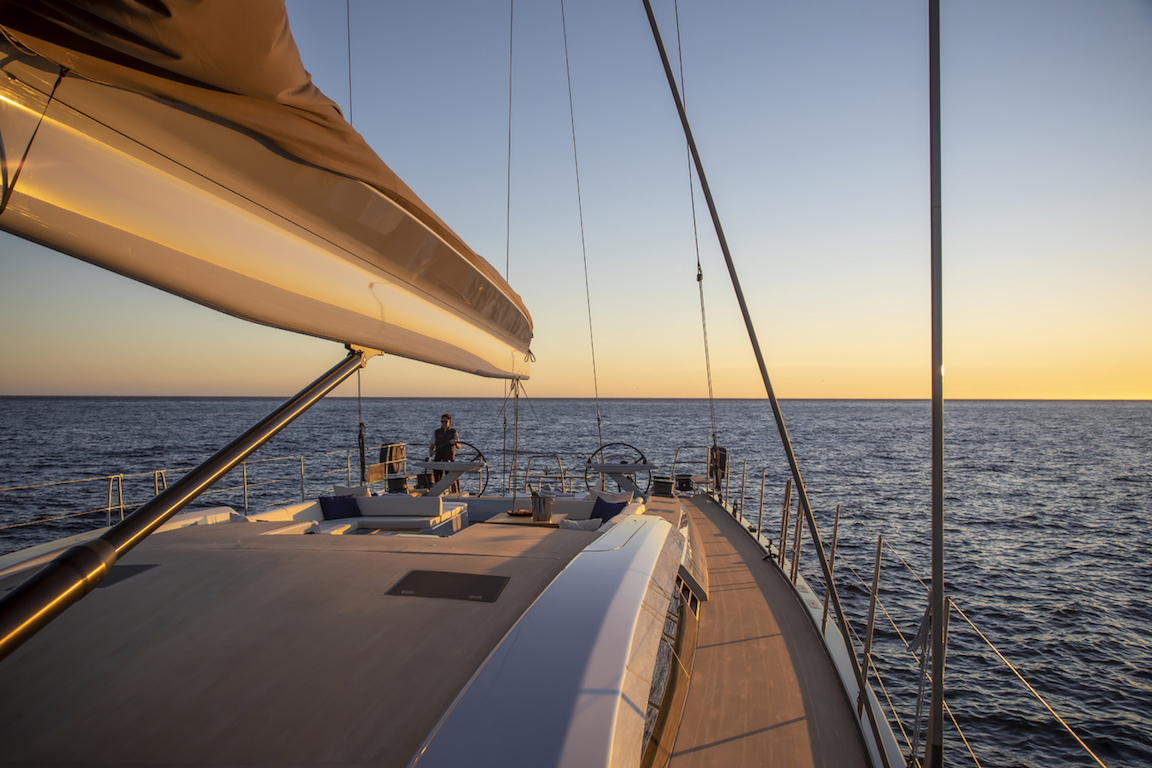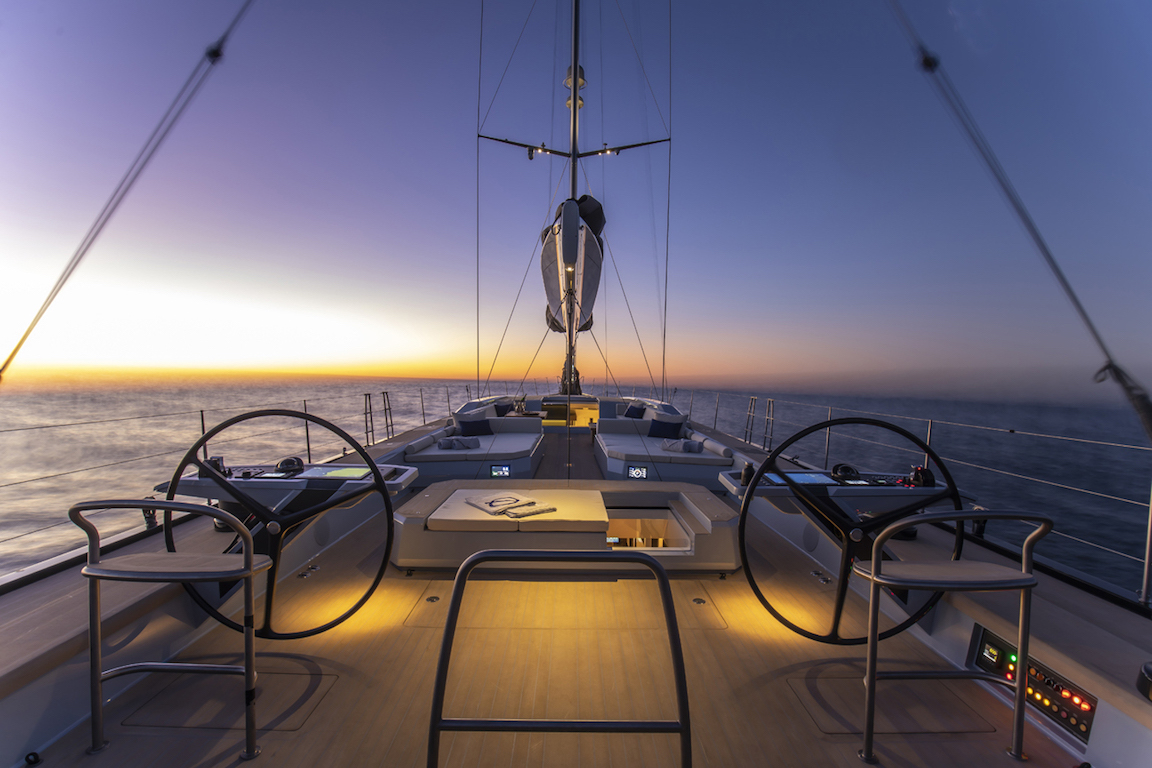 The amidships salon is a light and bright open space where guests can relax on plushly upholstered settees or around the dining table. Immediately forward of the living area, a fully equipped custom bar separates the main salon from the owner's private space.
Sørvind can sleep eight guests divided among the owner's suite, a nearby VIP suite, and two guest staterooms aft of the salon. For maximum versatility, the starboard side cabin can be configured as a twin bed arrangement.
Southern Wind Yachts has drawn plenty of acclaim for its imaginative SW105, and this latest collaboration with Nauta Design and Farr Yacht Design on Sørvind makes a very good thing that much better. Is it the best of the best? The award jury at the World Superyacht Awards seemed to think so. For my money, they're absolutely right.