Design Space: Palm Angels by Studio Henry
Classical French architecture meets skate culture.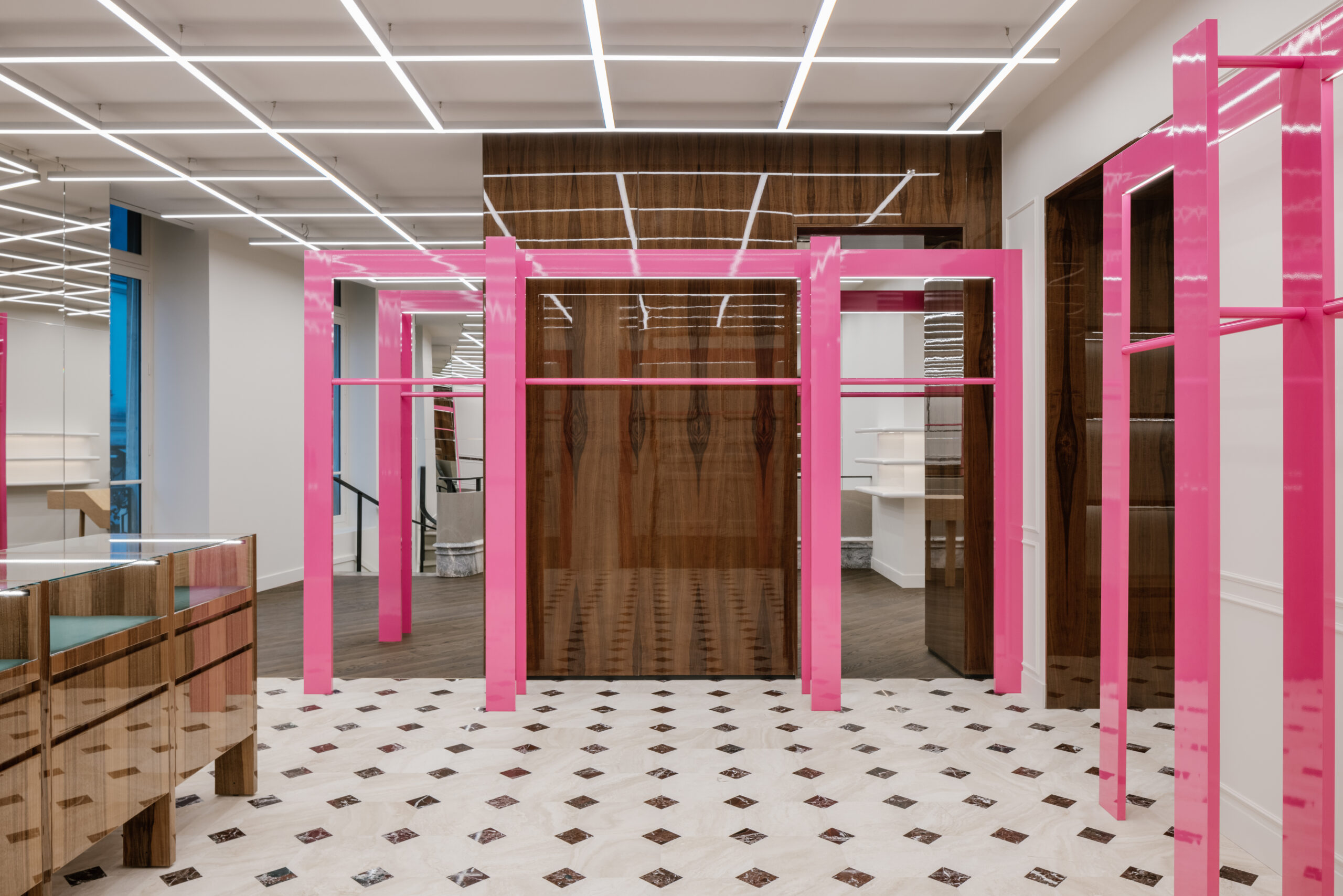 Palm Angels is a brand rooted in contrast—the hip luxury clothing line prides itself on being an Italian take on American culture and subculture—so it is fitting that its new Paris flagship, designed by local firm Studio Henry, would marry unlikely elements. The expansive 4,300-square-foot space needed to honour the city's rich history of art and architecture while reflecting Palm Angel's youthful and edgy brand identity. To do this, Studio Henry combined classical French architecture with contemporary details, and incorporated both raw and refined materials.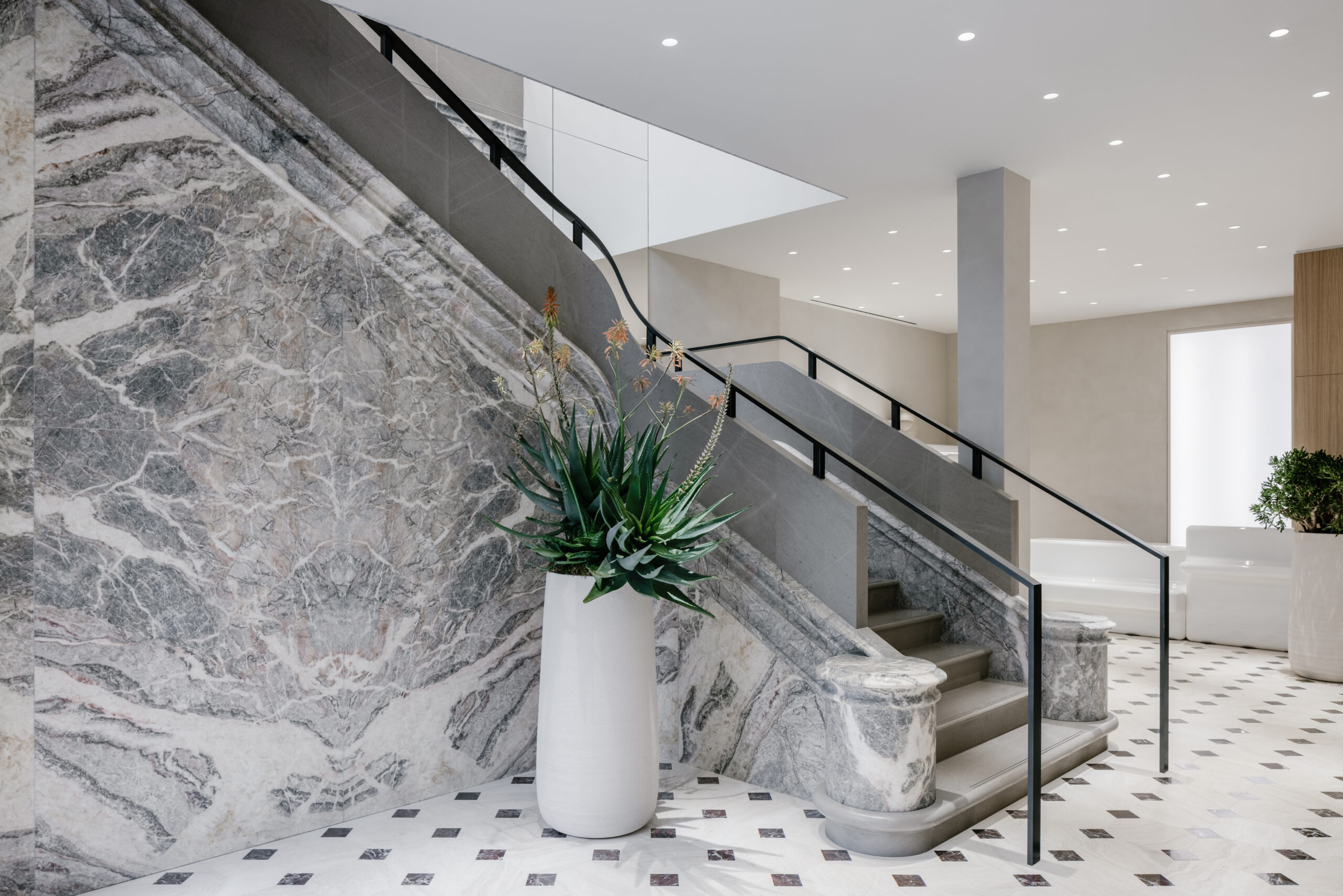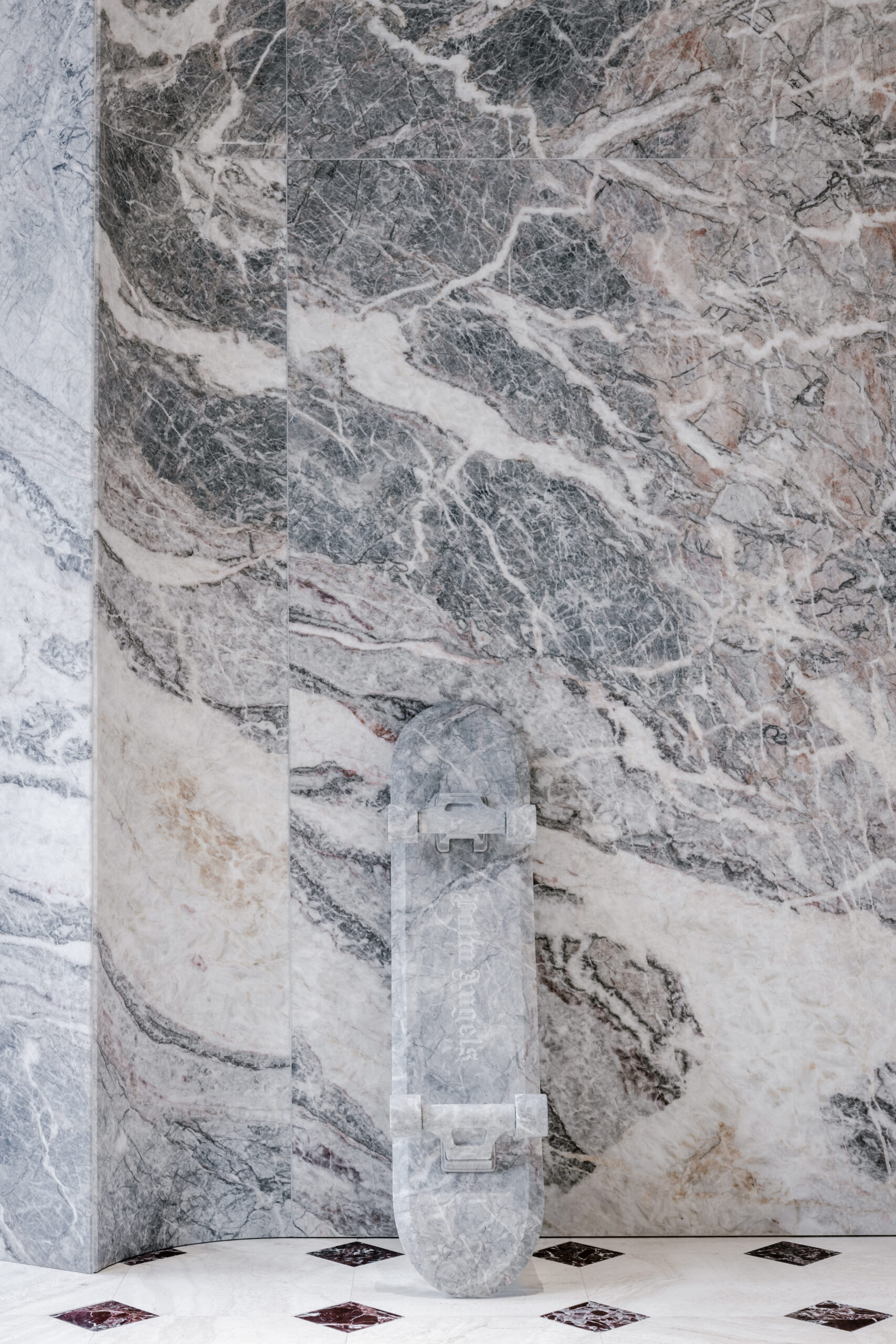 Designed alongside Palm Angels founder Francesco Ragazzi, traditional French moulding, woodwork, and wainscotting are paired with playful pops like bubble gum-pink clothing racks, grid lighting on the ceiling, and nods to skate culture including the decorative marble skateboard. Studio Henry didn't shy away from mixing colour and texture for the project—walls are adorned with elegant limewash, statement marble, and palm wallpaper, and floors range from black-and-white tile to wood to pink or blue carpeting.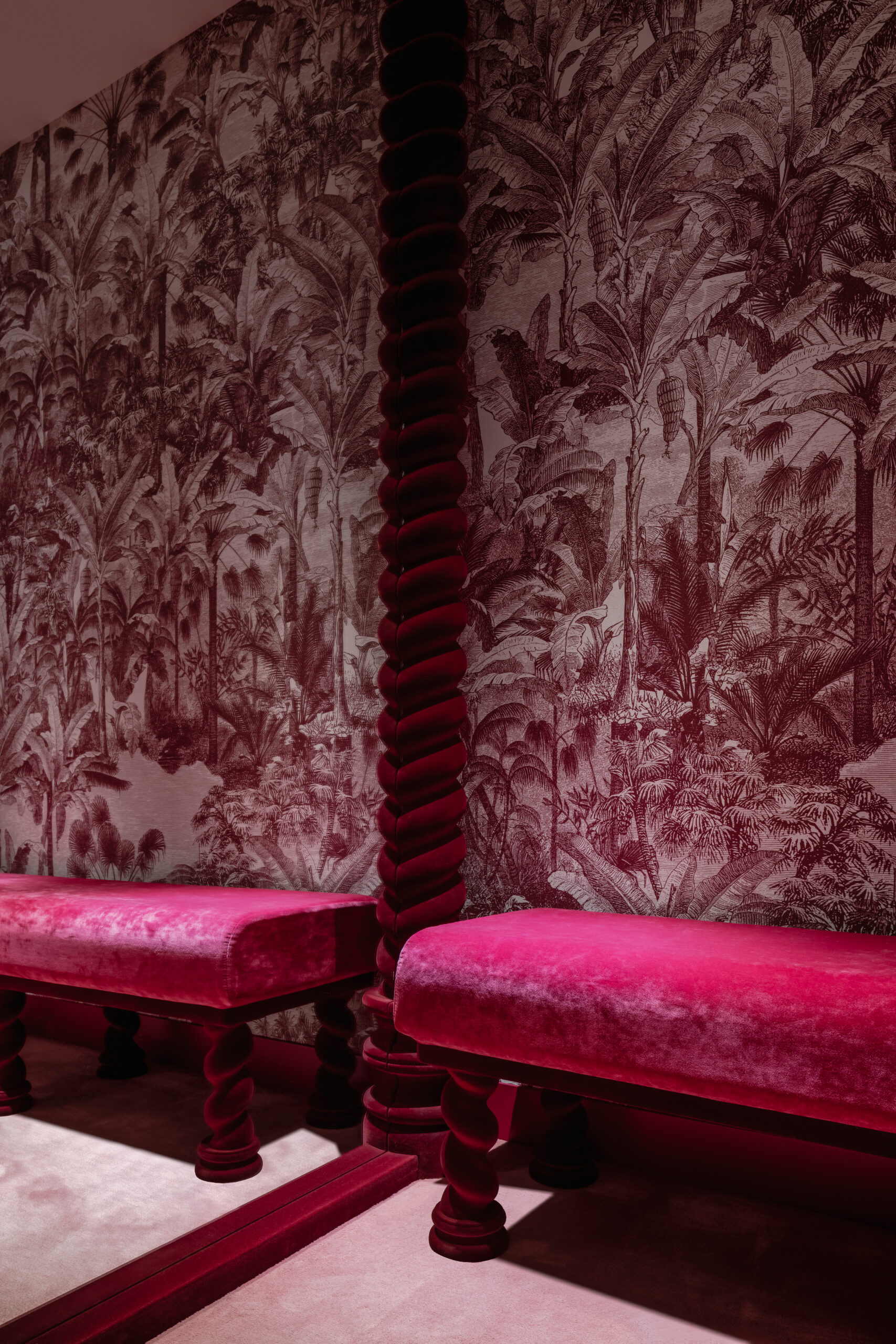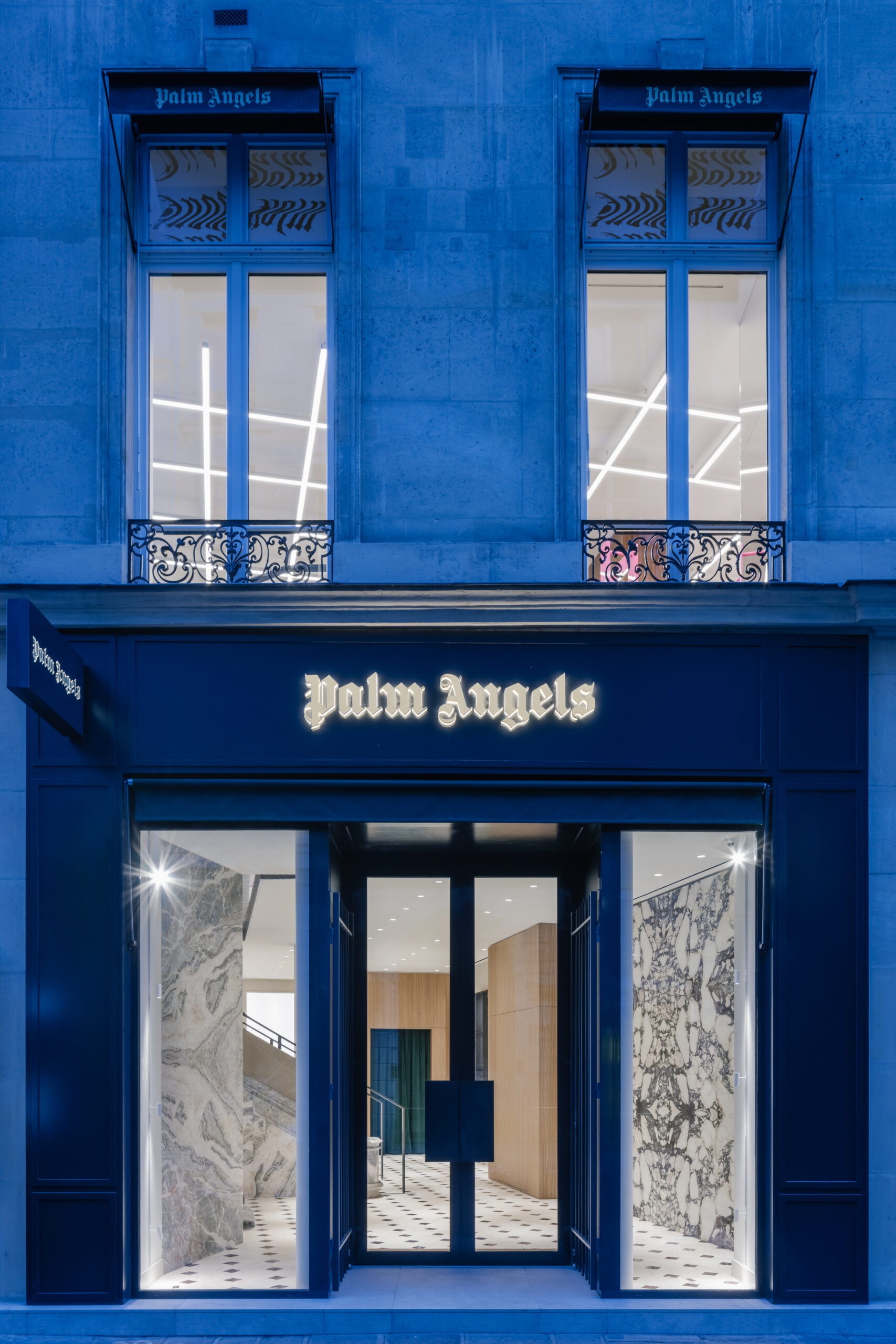 Upon entry from Rue Saint-Honoré, visitors are welcomed by a grand marble staircase inspired by the iconic one at the Palais Garnier, a fitting welcome to what is intended to be an immersive dive into the brand. In addition to the typical retail space, the Palm Angels flagship includes lounge and gallery areas, creating a place of gathering and relaxing for fans of the brand. As the florist-in-residence, This Humid House also has an ongoing botanical corner that features florals, plants, books, and gardening tools. A refreshing and fun experiment in juxtaposition, the Palm Angels flagship brings contemporary Parisian design to new heights.
Photographer Benoit Florençon.