Patrón El Cielo Packs Four Times the Flavour
The new quadruple-distilled prestige tequila is a step forward for the ultrapremium brand.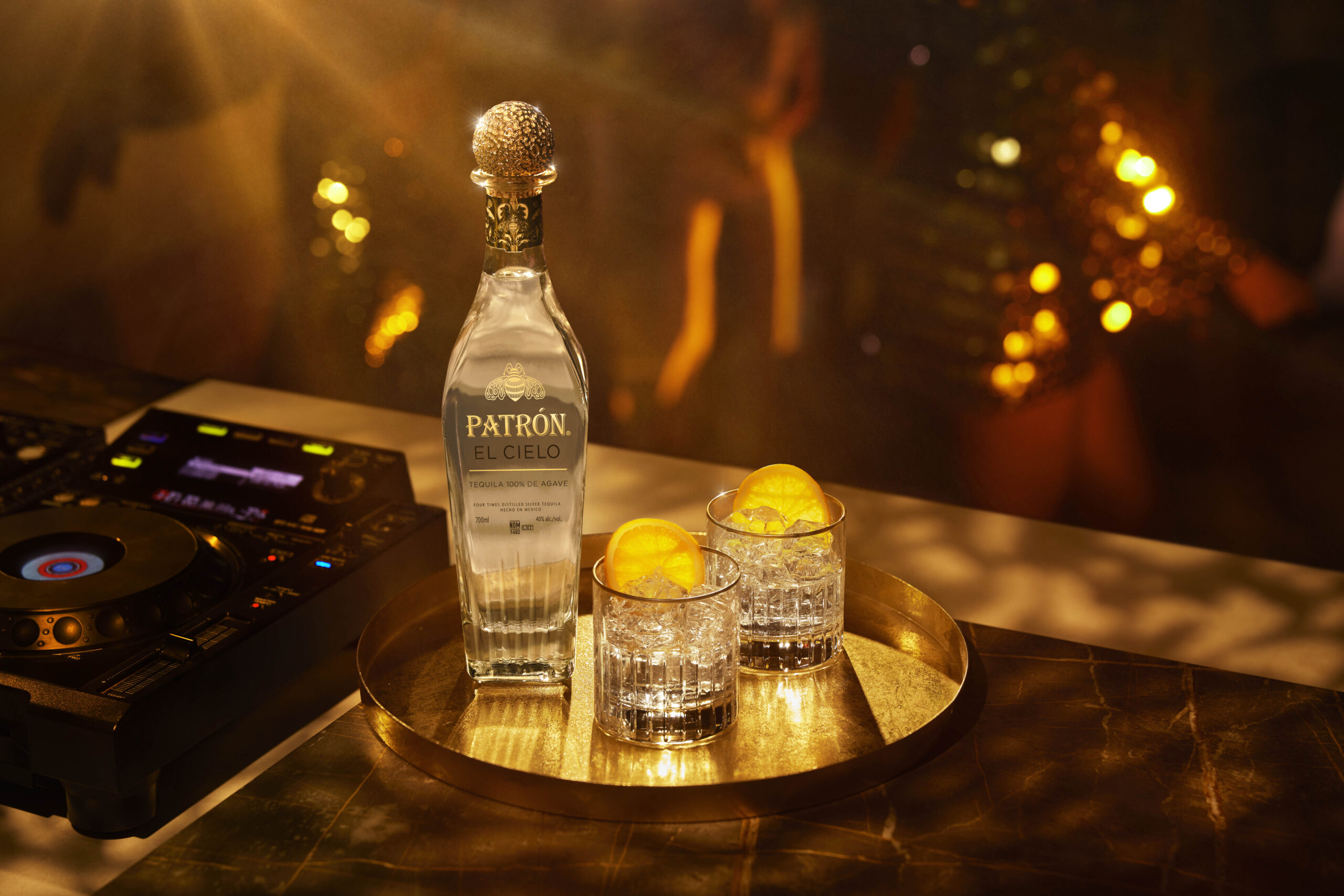 Since its founding in 1989, Patrón has been in the upper echelon of the tequila category. The brand's silver, reposado, añejo, and extra añejo tequilas have gained legions of fans thanks the consistent and versatile flavours. Whether sipping, mixing, or God forbid, shooting any of Patrón's four standard offerings, the high quality of the tequila stands out. But Patrón isn't resting on its laurels—with its most recent debut, the brand is once again shaking up the ultrapremium tequila category.
El Cielo, Patrón's new quadruple-distilled silver tequila, represents the next step in the brand's storied history. Made using the same 100 per cent blue weber agave as all Patrón tequilas, what separates El Cielo from the standard silver tequila is that is run through an unusually small copper pot still again and again and again. The company says the quadruple-distillation process—similar to the multidistillation used for vodka—removes impurities from the liquid, so the focus is on the pure flavours of the agave.
"We developed a prestige tequila with a fourth distillation—a process that is extremely rare within the industry—using the smallest copper pot still at Hacienda Patrón," says Patrón master distiller David Rodriguez. "At Patrón, our goal is to achieve perfection in every drop. By using this unique, four-time-distillation process, we unlocked and opened up the natural sweetness and smoothness from the agave to deliver an incredibly sweet and light-tasting, smooth tequila."
The final product was developed after the team at Patrón's distillery in Jalisco, Mexico, conducted over 150 tasting sessions in search of the exact flavour profile they were looking for. What they ended up with is a tequila that retains much of the powerful vegetal and smoke qualities that speak to both the raw agave and the 70 hours it spends baking in brick ovens at the Patrón distillery. However, El Cielo is more notable for what it lacks. Unlike many tequilas, this exciting new release is notably devoid of even the slightest hint of astringent artificial chemical flavours, confected sweetness, and overbearing funk. And it's four times as great for it.\
Patrón El Cielo is now available at major retailers in British Columbia, Alberta, Saskatchewan, Manitoba, Ontario, Nova Scotia, Prince Edward Island, and New Brunswick, as well as for private order in Quebec.