Schiaparelli's First British Atelier Is Open at Harrods 
A surrealist couture salon.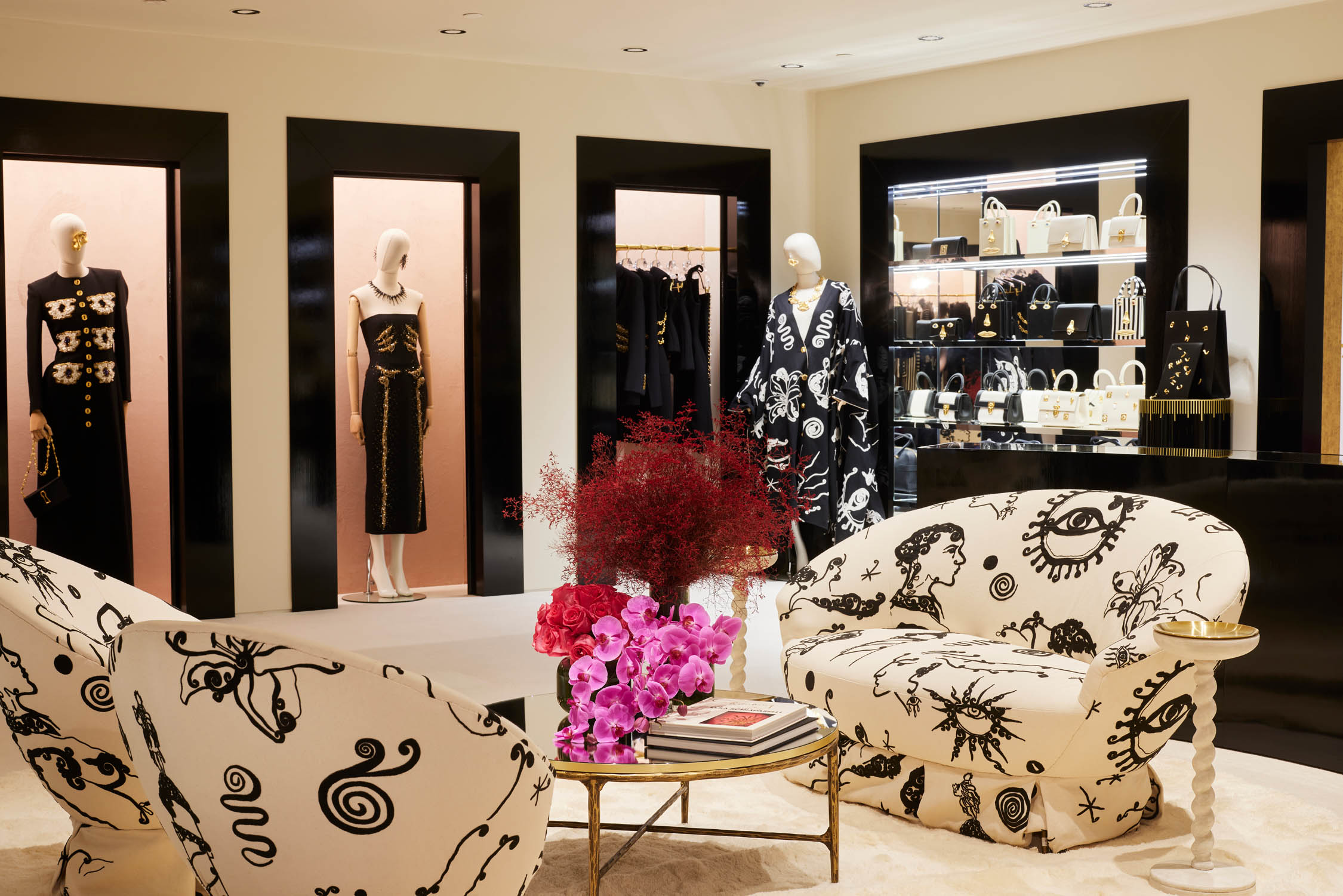 On the first floor of Harrods, the women's superbrands department has welcomed Schiaparelli, the label's first permanent U.K. boutique, which opened in early 2023. The display windows are framed with Schiaparelli gold measuring tape detailing, making it hard to miss, and the crisp white interior welcomes shoppers into a surrealist-inspired luxury world.
"The unique position that Harrods occupies in the luxury space makes it the perfect destination for our first shop in the United Kingdom," Schiaparelli CEO Delphine Bellini observes. "Our shared sense of ultimate luxury, customer experience, and the power of fantasy makes this partnership such an exciting proposition."
This new London shop is only the third physical Schiaparelli location outside the flagship at 21 Place Vendôme in Paris, following the opening of the boutique at Bergdorf Goodman in New York and a temporary pop-up at Neiman Marcus in Dallas.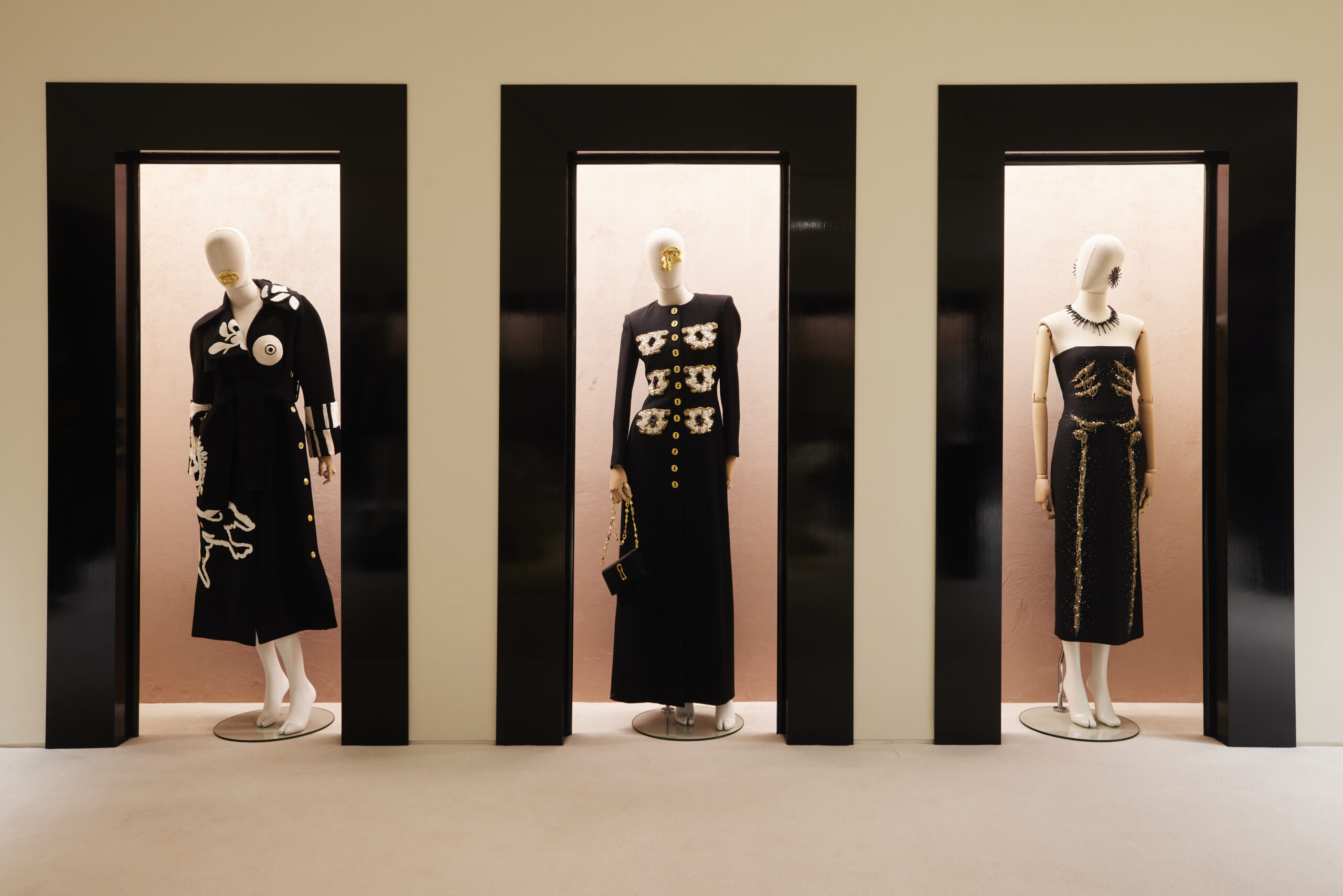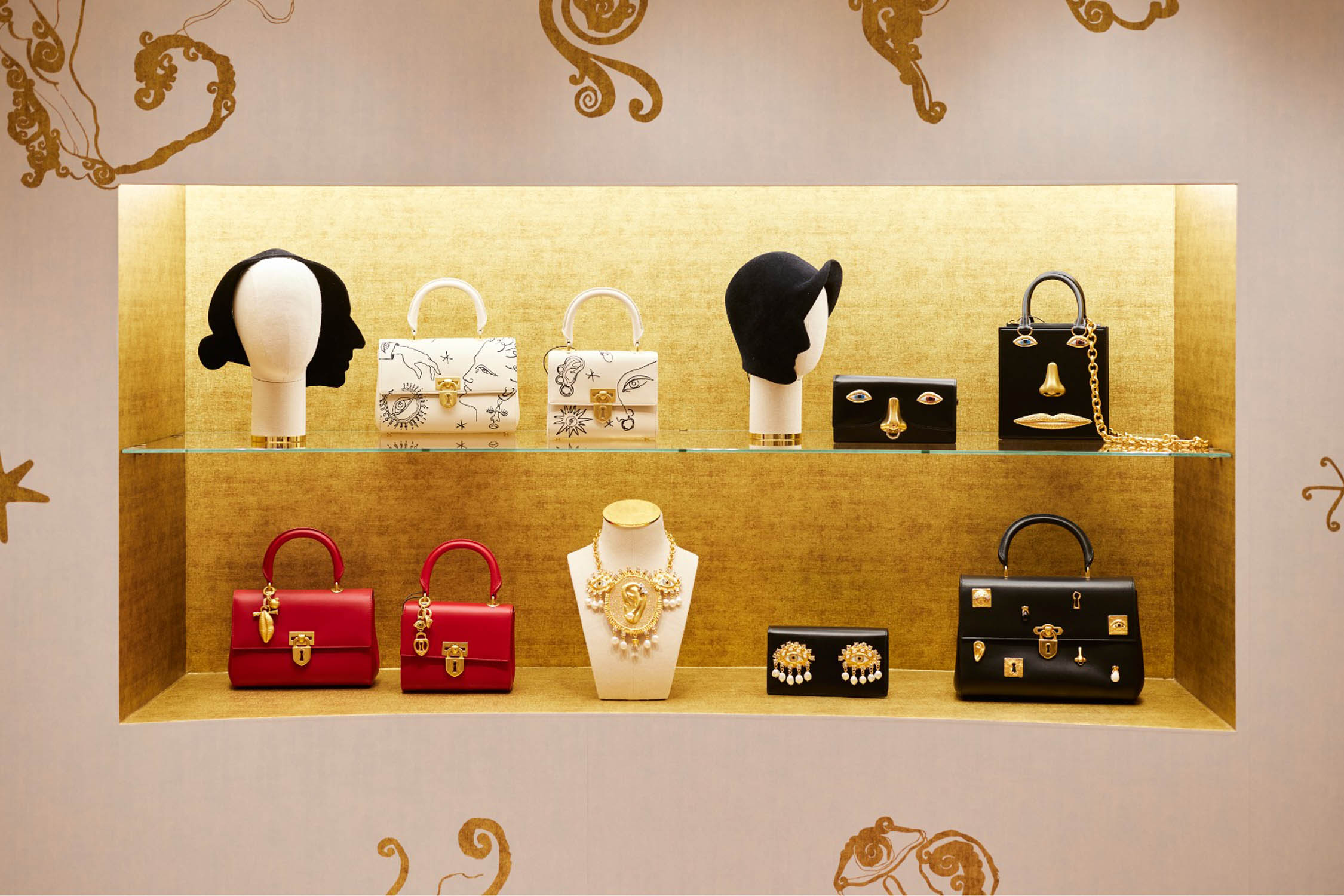 The boutique is filled with nods to the maison's founder, Elsa Schiaparelli, and artists she collaborated with, along with the brand's emblematic signatures that accent the space with references to the Paris atelier. The brand's artistic director, Daniel Roseberry, drew inspiration from interior designer Jean-Michel Frank and artists Alberto Giacometti and Salvador Dalí to create a visual narrative of the label's rich cultural history dating back to the 1920s.
In the centre of the boutique, a loveseat and chairs upholstered in fabric printed with Schiaparelli symbols flank a glass-topped brass table displaying the latest ready-to-wear lookbook and the Rizzoli coffee-table book Elsa Schiaparelli & the Artists. Around the perimeter are items from the current ready-to-wear collection, tailored styles, evening wear, and signature haute couture designs recognizable from the runway.
"Schiaparelli is a truly unique and iconic brand, and to bring it to Harrods for our customers is a true milestone, and one I am immensely proud of," says Simon Longland, Harrods director of buying. "Stemming from Elsa Schiaparelli's ahead-of-her-time designs and considered silhouettes, through to today under the creative direction of Daniel Roseberry, Schiaparelli is a truly captivating maison that goes from strength to strength, from its statement accessories to hugely coveted prêt-à-porter and couture collections."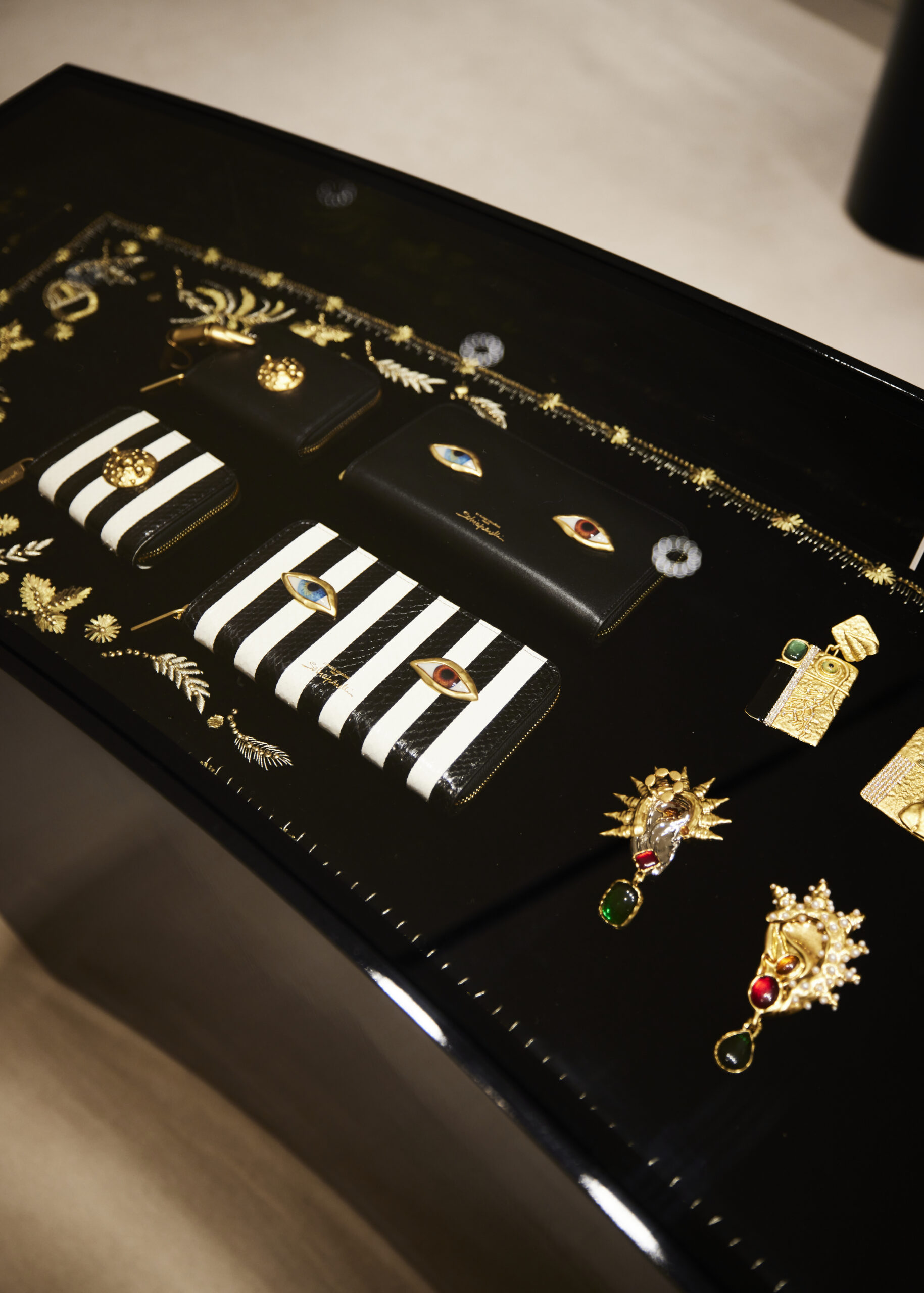 From the famous Skeleton Dress, Measuring Tape blouse, and Secret and Face bags to displays of Schiaparelli's surreal jewellery collection (a celebrity favourite on the red carpet), the boutique lets shoppers experience the brilliant detailing of each piece up close and in person.
Roseberry notes, "If couture is creativity expressed as art, then this ready-to-wear-collection is that art applied, applied to real life." This new British flagship is an immersive retrospective that's a clear extension of that vision cleverly tucked into every detail—in Schiaparelli gold.
Images courtesy of Schiaparelli.