Belmond Unveils a Dior Spa Aboard the Sumptuous Royal Scotsman Sleeper Train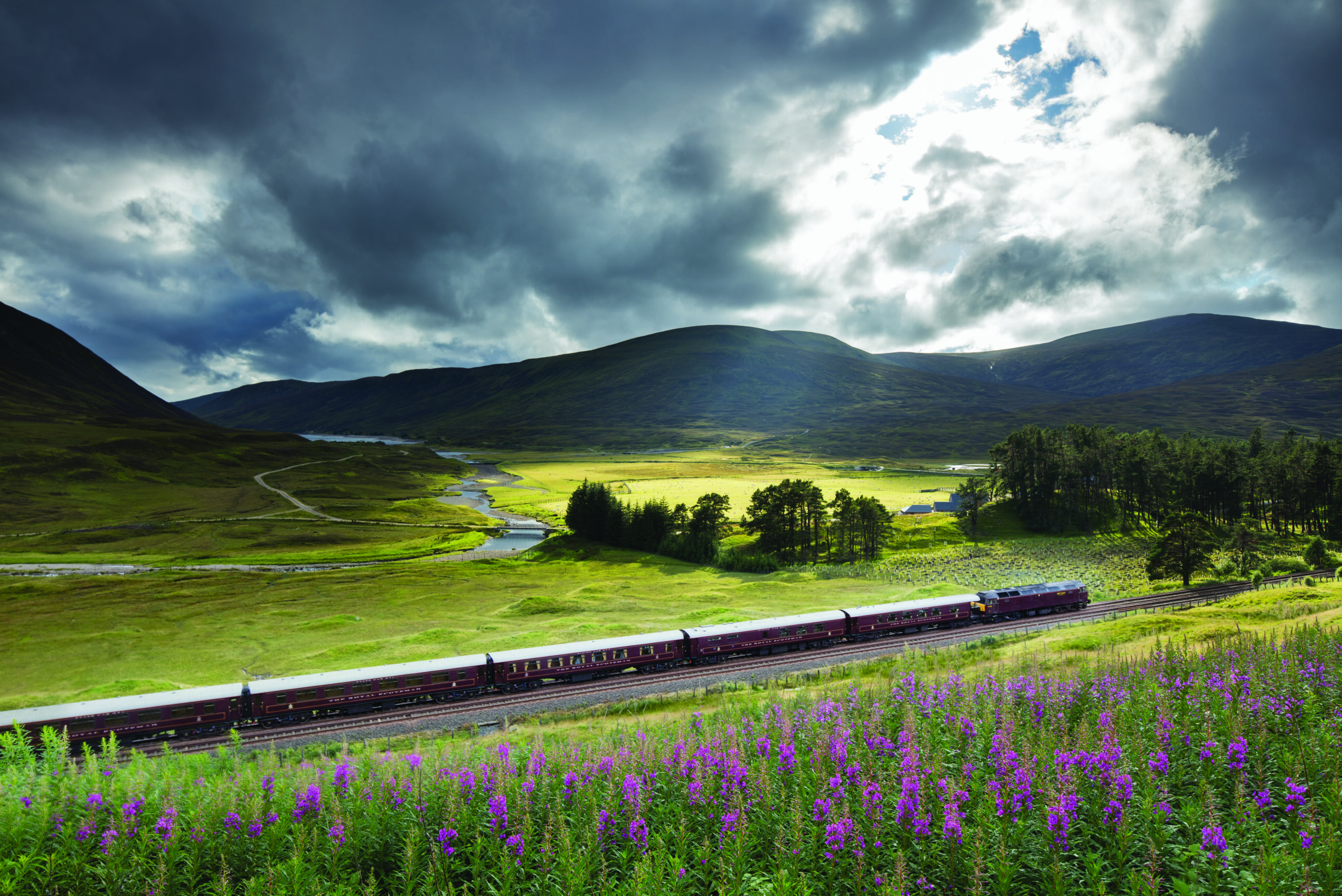 In 1955, after years of showing his exquisite couture creations in Paris and London, Christian Dior flew eight models, six staff, and 172 dresses to Scotland to present his collection in the Gleneagles Hotel's ballroom in Perthshire, the first of two charity shows in the region. "I lingered a little in Scotland," he remarked afterward. "I had heard so much about its beauty that I had feared to be disappointed. On the contrary, I was even more struck by the beauty of the country, the castles, and the moors than I had expected."
It seems fitting that the visual feast of the Scottish Highlands will now provide a stunning backdrop to Dior Beauty's latest venture. The Dior Spa Royal Scotsman has just been unveiled in one of the luxurious carriages of Belmond's Royal Scotsman sleeper train as it takes to the tracks for a new season. In anticipation of the collaboration, two lacquered treatment rooms have been transformed with Dior's legendary toile de Jouy motif in burgundy, inviting guests to relax and refresh enveloped in elegance.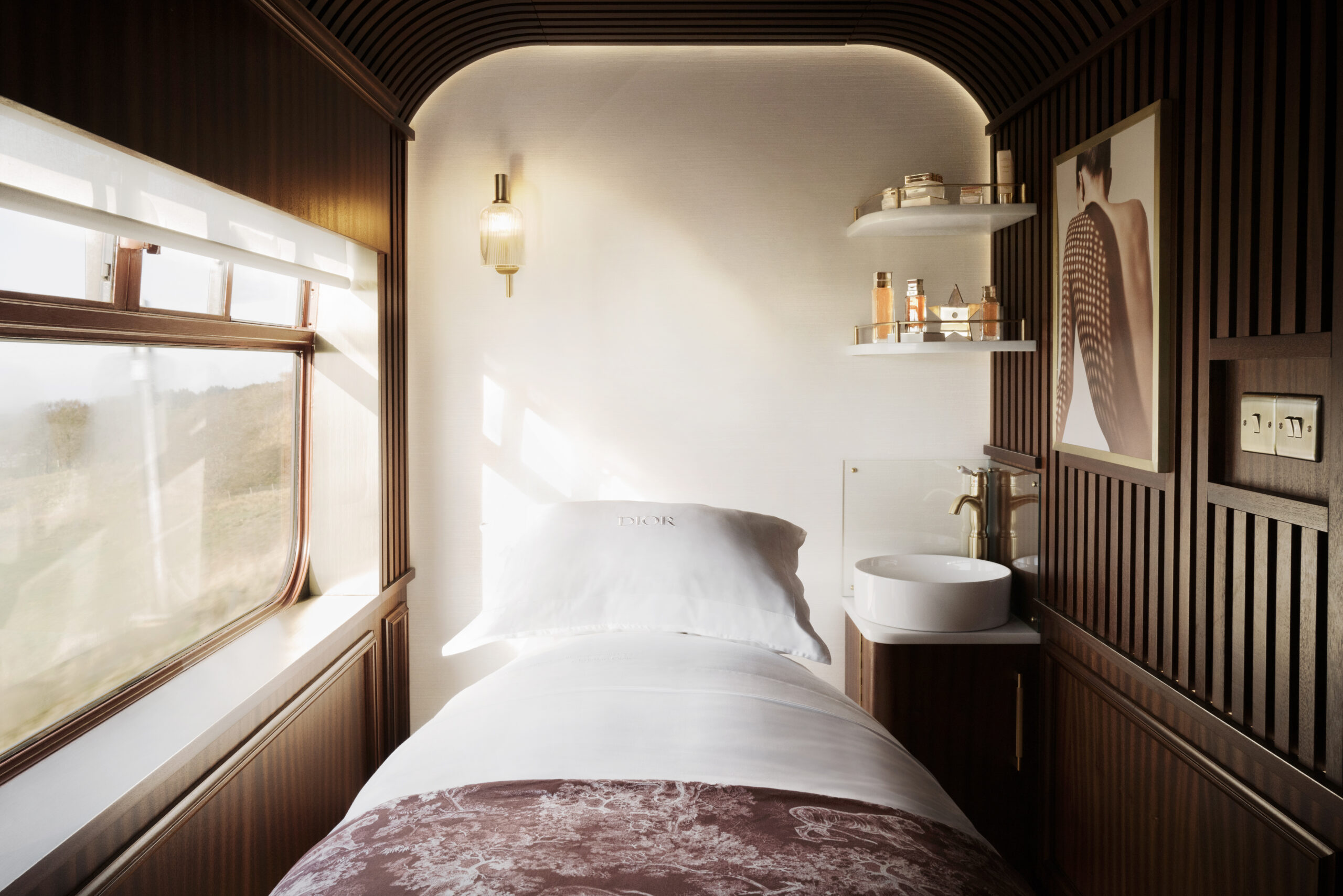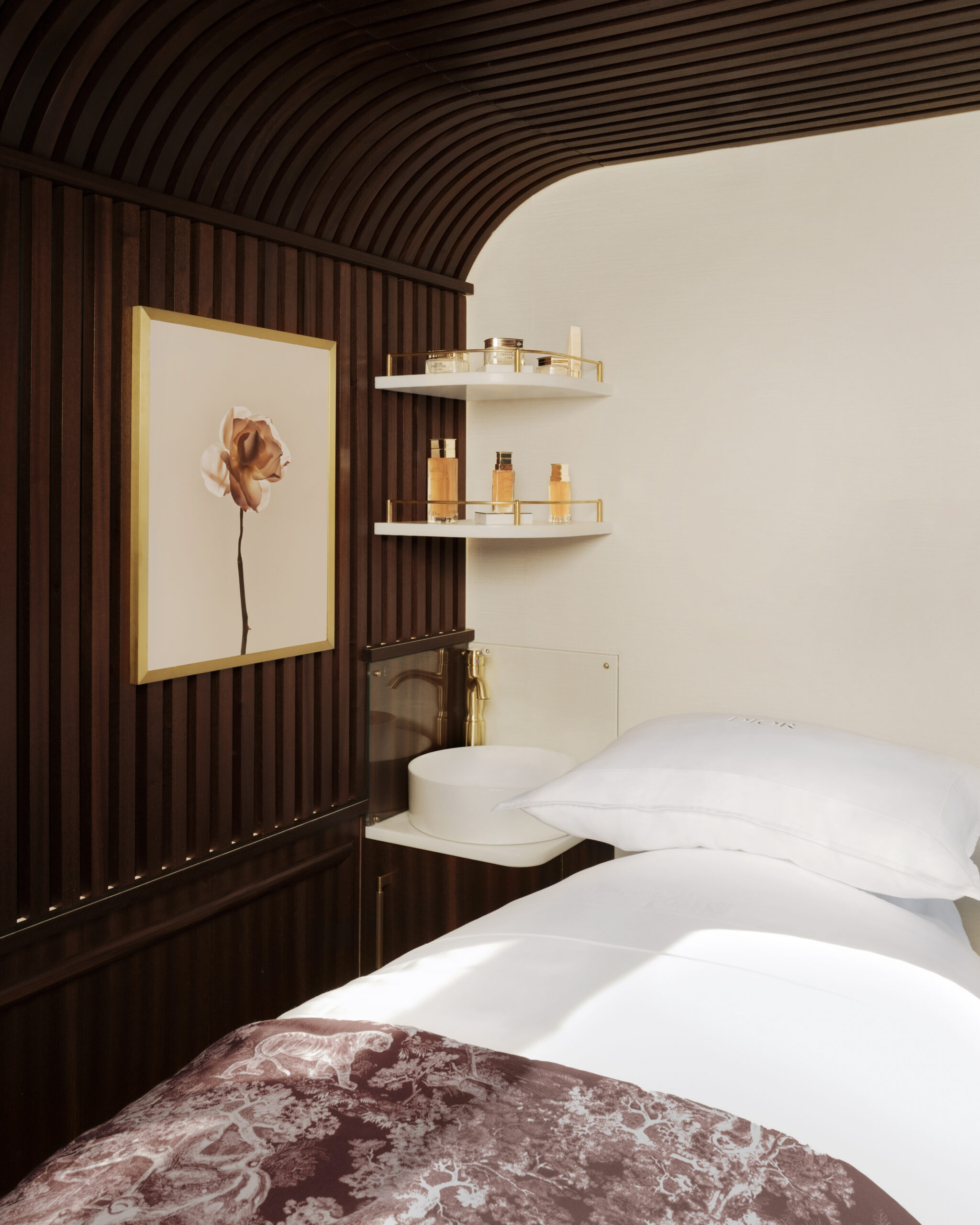 The menu of onboard treatments, created by Dior's team of wellness experts, introduces three tailor-made experiences evoking the lush landscape. Unwind with the spa's detoxifying body massage D-Travel or enjoy the D-Highlands rejuvenating facial, which sculpts the face with techniques inspired by Japanese kobido massage techniques and enhances the skin's appearance with products from the Dior Prestige line. For complete immersion, the D-Elements full-body treatment uses semiprecious hot stones and Bain Dior body mist to echo Scotland's misty moors.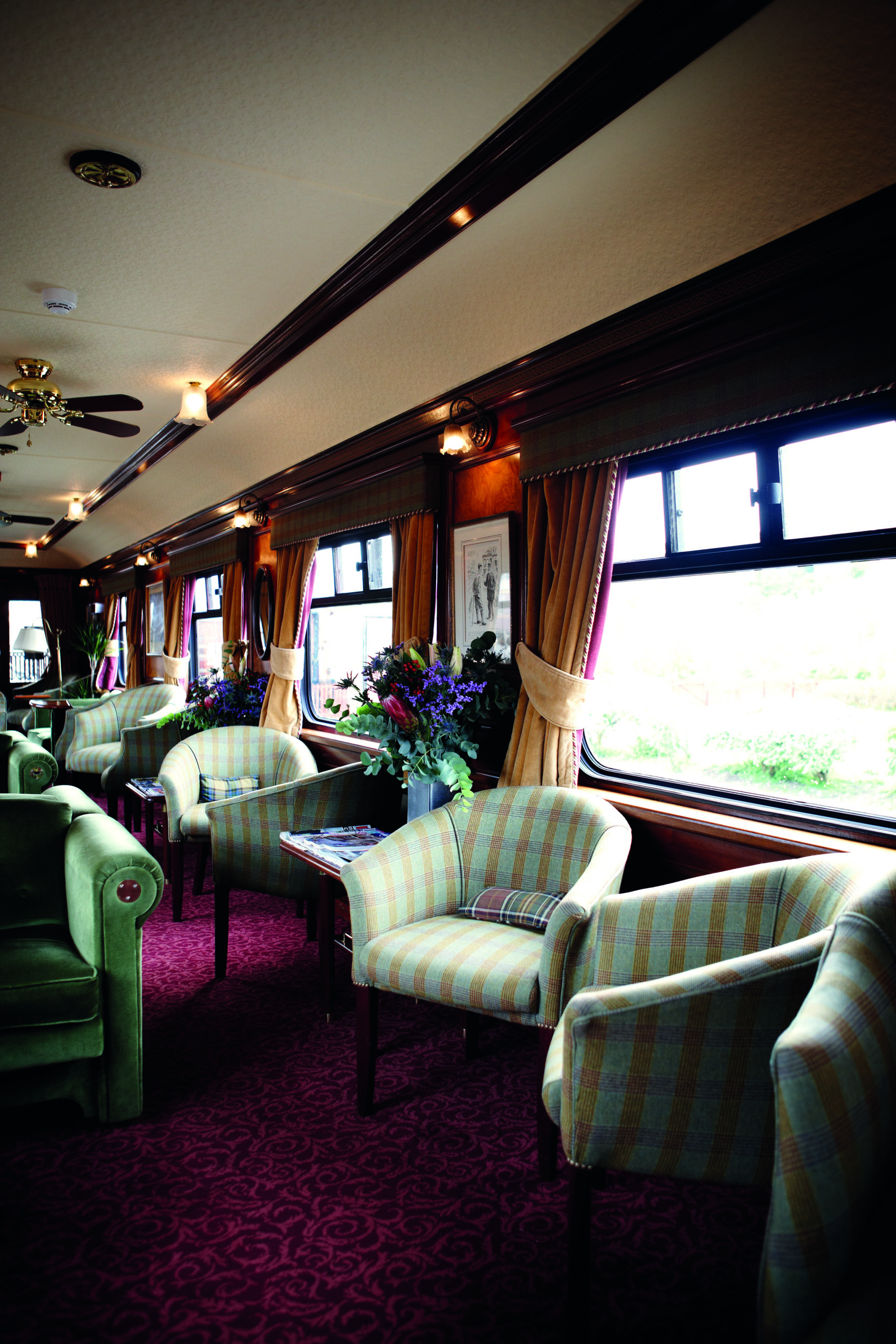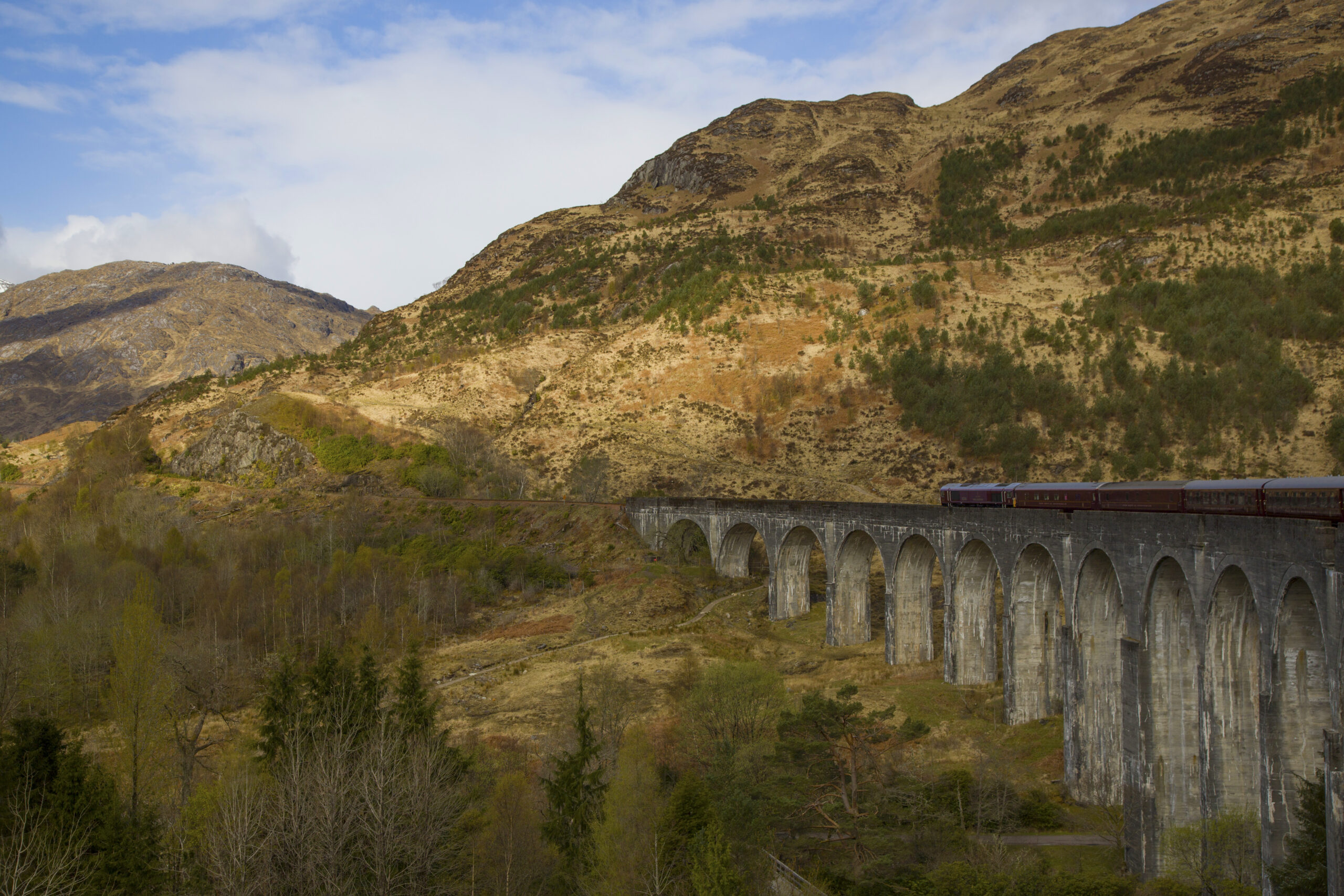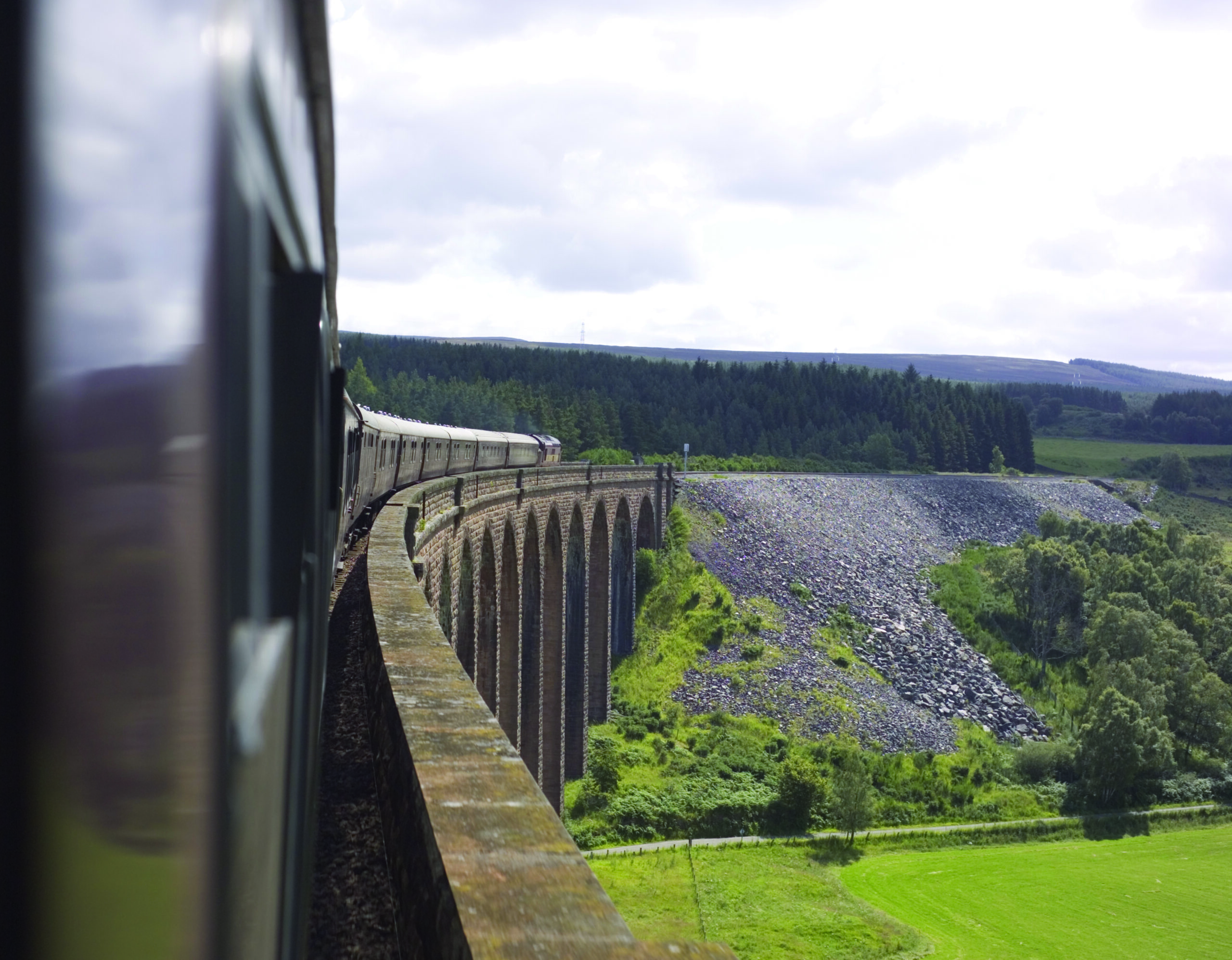 Uniting two leading luxury brands, Dior Spa Royal Scotsman's commitment to wellness complements the train's offering of outdoor activities, including hiking, swimming, and farm-to-table dining. A voyage aboard the Royal Scotsman gives guests the opportunity to be enraptured by the wild beauty of Scotland's dazzling peaks and magnificent valleys, as Mr. Dior was, many years ago.