Toronto's Stunning New Aesop Location Boasts Contemporary and Victorian Charm
A modern take on the Victorian storefront.
A new Aesop store has opened its doors in Toronto's Yorkville neighbourhood with a contemporary take on Victorian charm, thanks to Toronto design studio Odami.
The team, led by Spanish architect Aránzazu González Bernardo and Canadian designer Michael Fohring, used the historic neighbourhood's Victorian houses and community gathering places as inspiration, creating a bright and unexpectedly homey retail space.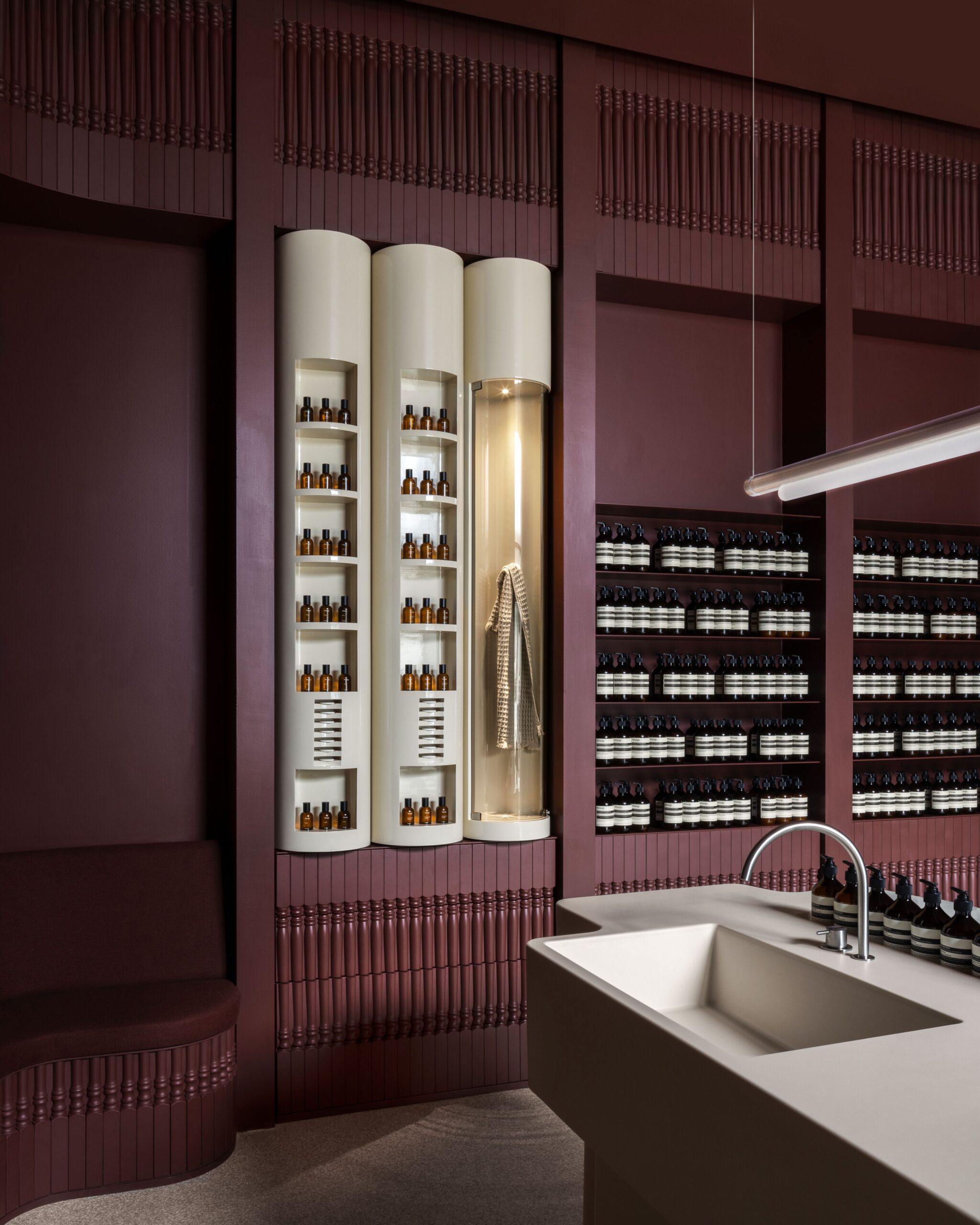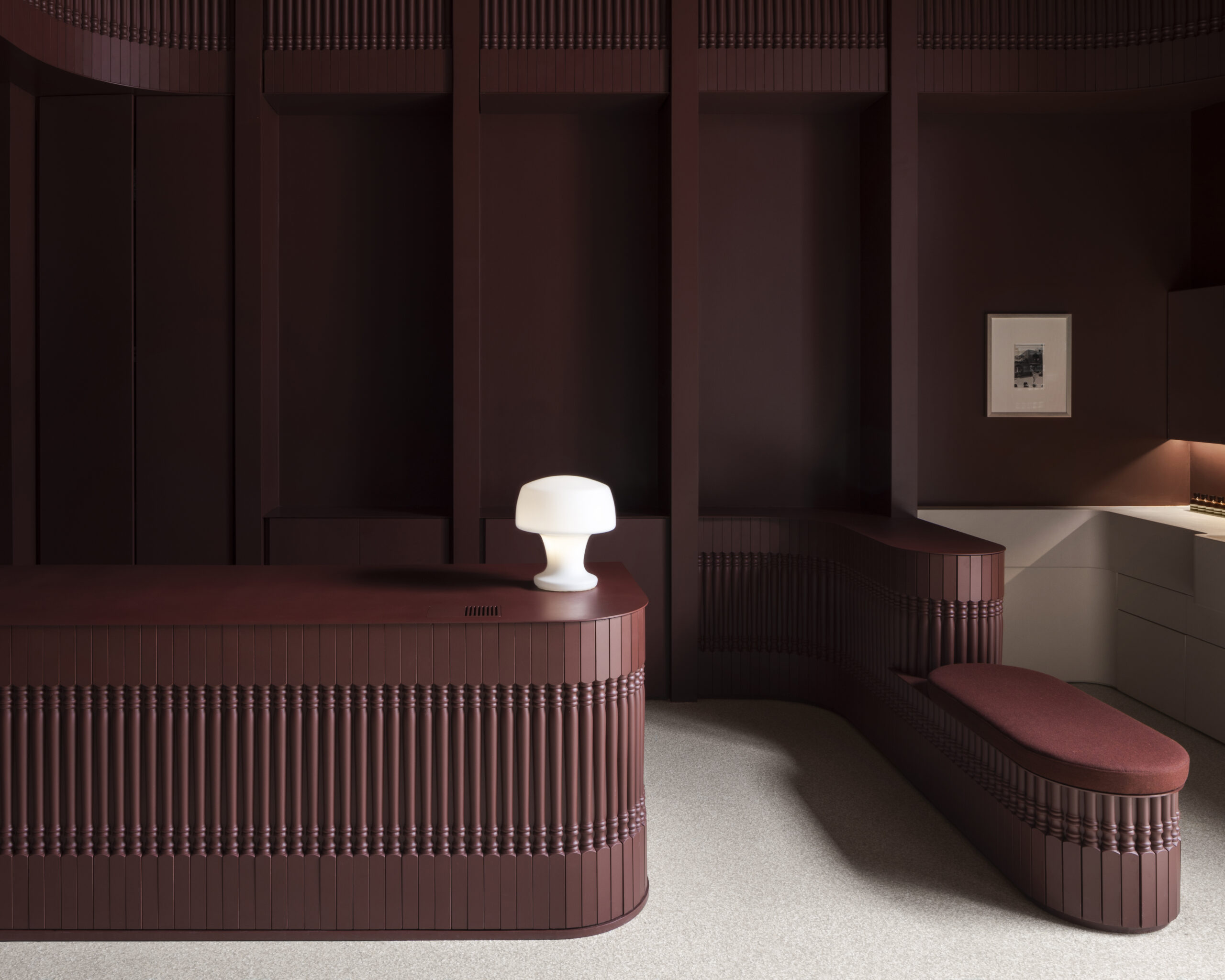 In its centre, a large asymmetrical white island holds a long shared basin for testing products that is reminiscent of Victorian pedestal sinks, while an additional basin is tucked away in the opposite corner. The dominant colour, a rich, moody burgundy on the walls, one of the islands, and the plush built-in benches adds to the cozy historical aesthetic with a hint of drama.
Instead of traditional wainscotting, Odami used wood spindles like those found in Victorian porches and staircases, sourced from a local woodturner, A&D Woodturning. "It turned out that A&D had several skids of stock sitting in their warehouse that they were unable to sell—they were too short to be used legally as part of guard rails as a result of changes to the Building Code," Fohring says. "This allowed us to give new life to what was effectively waste material."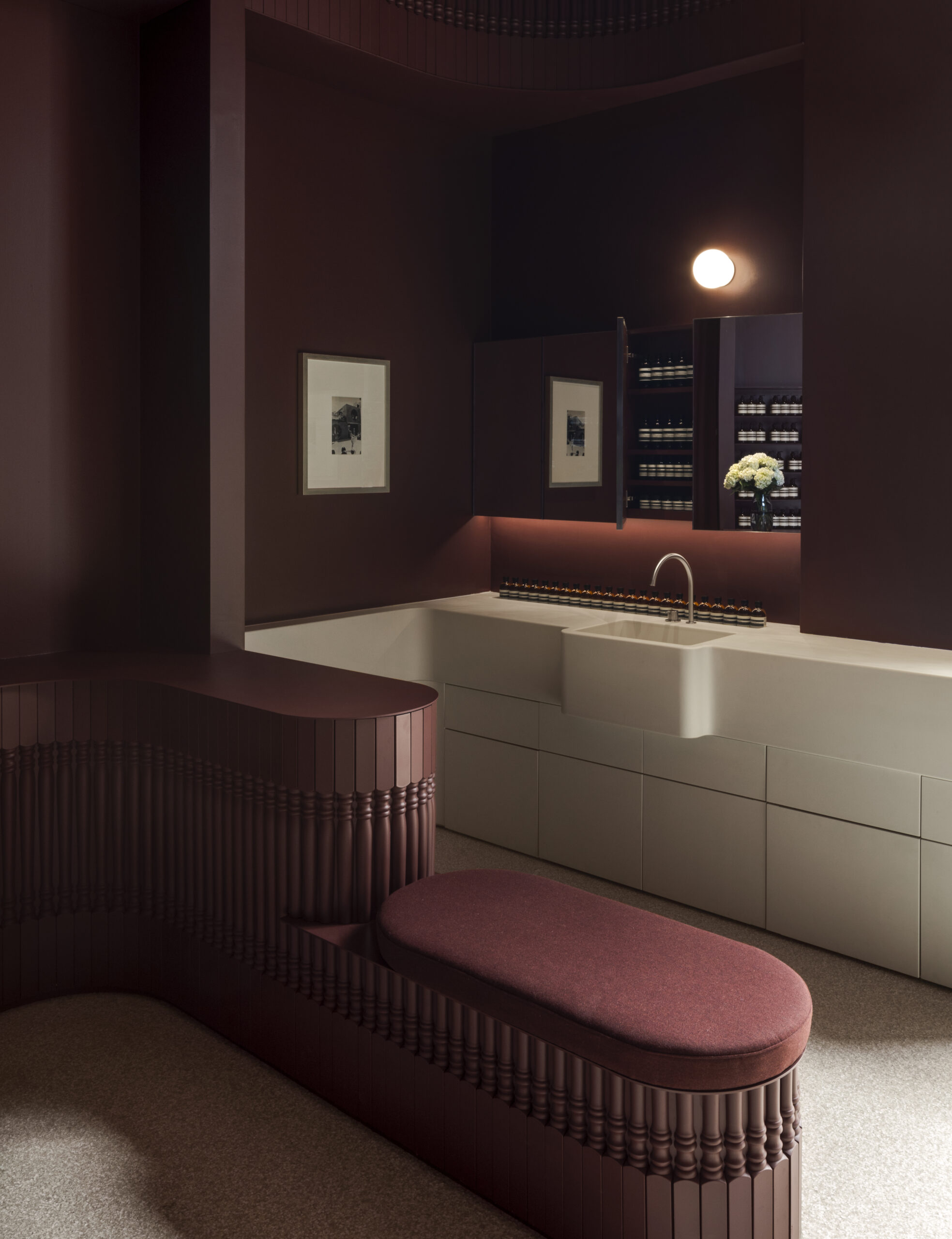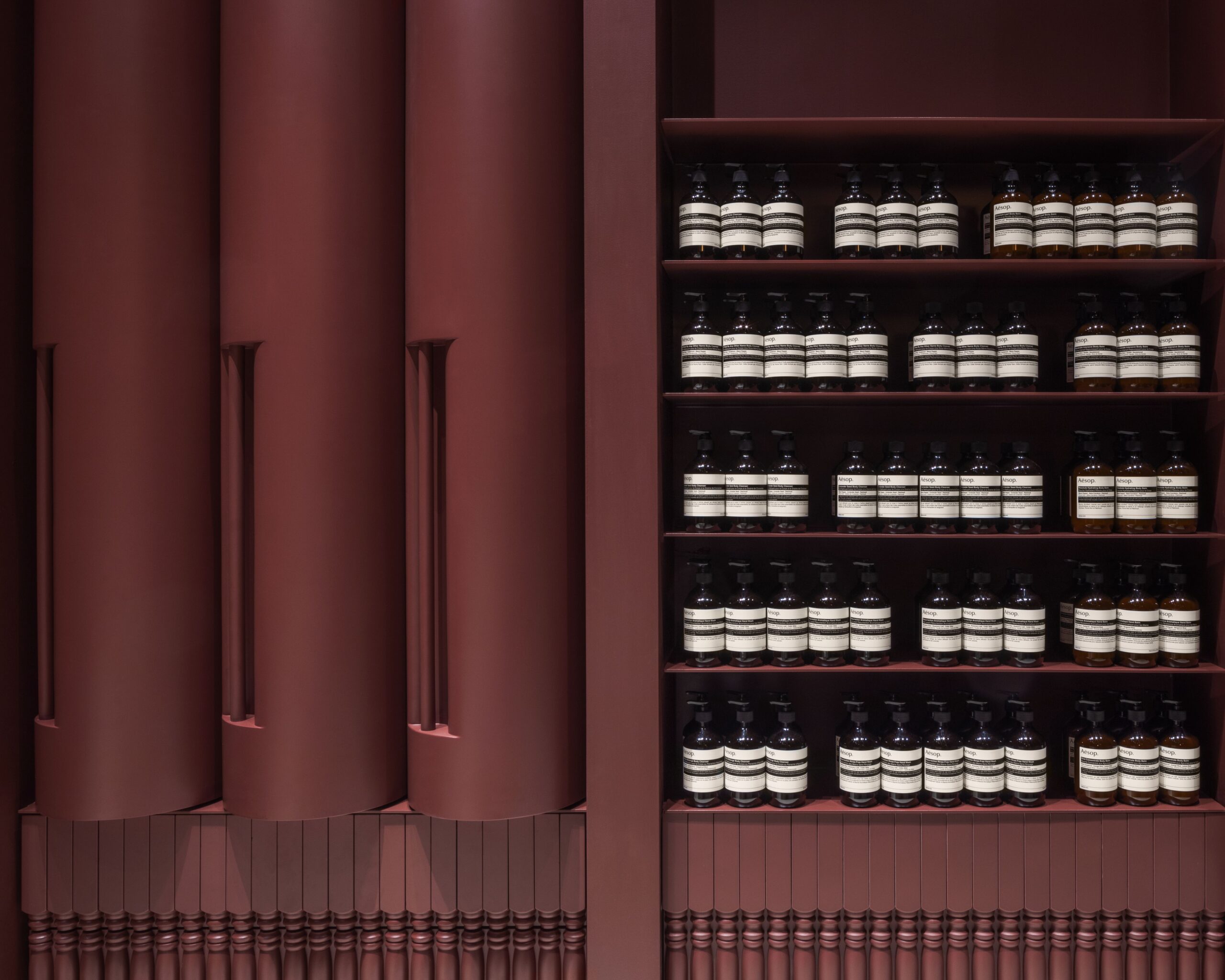 On one wall is a trifecta of rotating cylinders, two of which contain the brand's extended fragrance line. In the third tube is Aesop's first infusion chamber in Canada, designed to give an aromatic boost to clothing or objects. Restricted by the small space and location of the plumbing fixtures, Odami had to get creative with how the fragrance library would be displayed. "There was a desire for this unit to have a sense of curiosity and theatricality about it, for it to provide a special customer experience when the fragrances are revealed," Fohring says. "Given how tight the space was, we came up with the solution of designing the unit as three revolving cylinders which hide and reveal the fragrances, while allowing it to fit in a tight space without the need for swing doors."
Despite the nods to history throughout, clean lines, epoxy floors, and near-monochromacity keep Aesop Yorkville modern. Completed earlier this year, the Cumberland Street store is the fifth Aesop in the city.
Photography by John Alunan.