Home of the Week: Canal House by i29
A canal house built in 1675 is now the epitome of contemporary design in the Netherlands. The neglected building was transformed into a residential oasis by the interior architecture firm i29, which reimagined it as a bright home with unexpected views and a minimalist yet quirky design.
The Amsterdam property took more than two years to renovate, utilizing the house's original structure to create unexpected sightlines. A blend of textures and colour used throughout create visual interest, and the kitchen is finished in white concrete, which is complemented by a custom oak dining table. Off the kitchen, a green glass space leads to a hidden guest room with a full ensuite bathroom and access to a quaint garden. Also off the kitchen, an airy study is well lit by a large gridded window.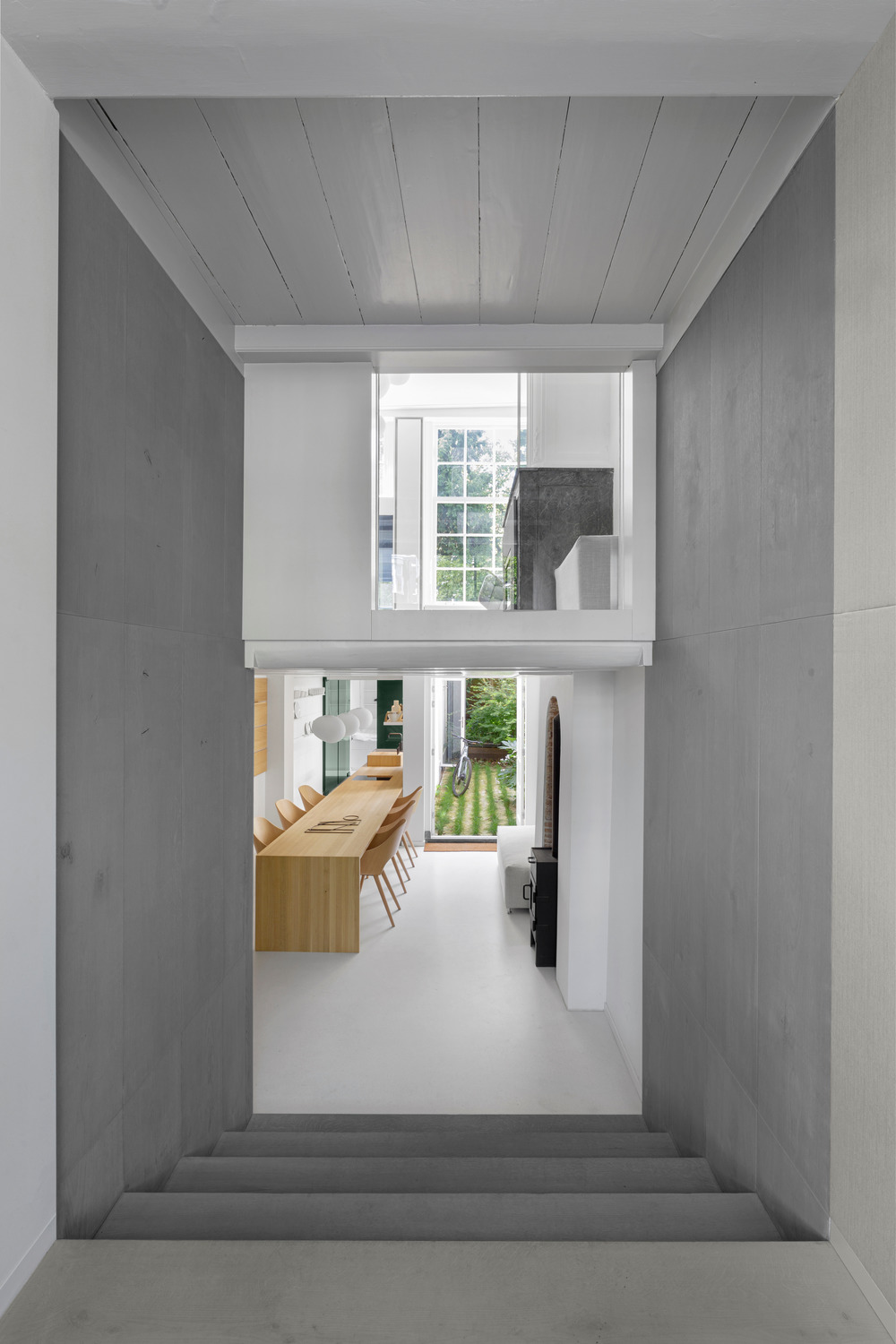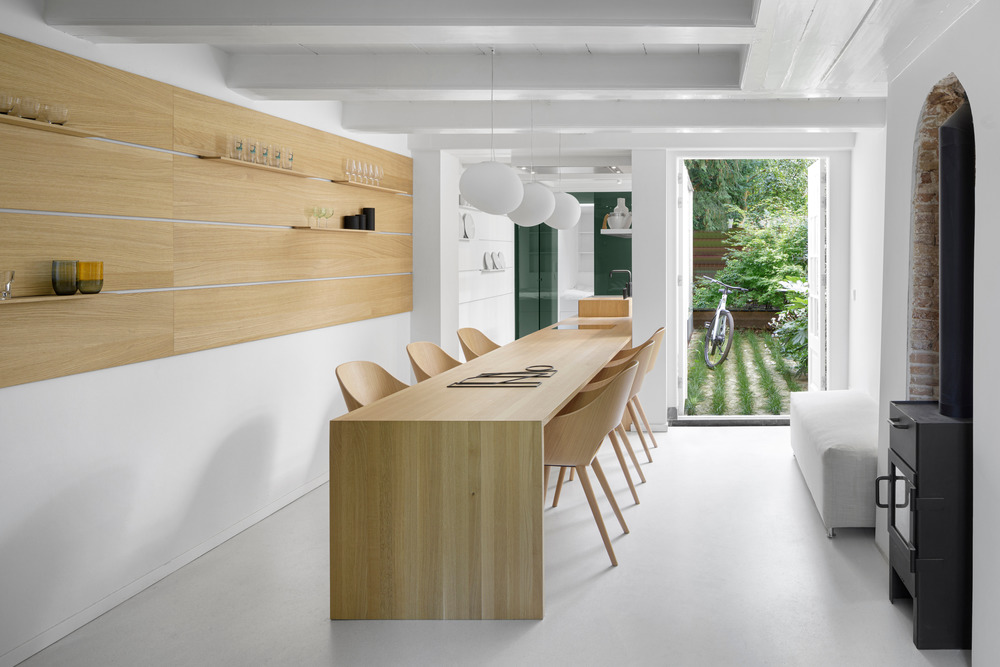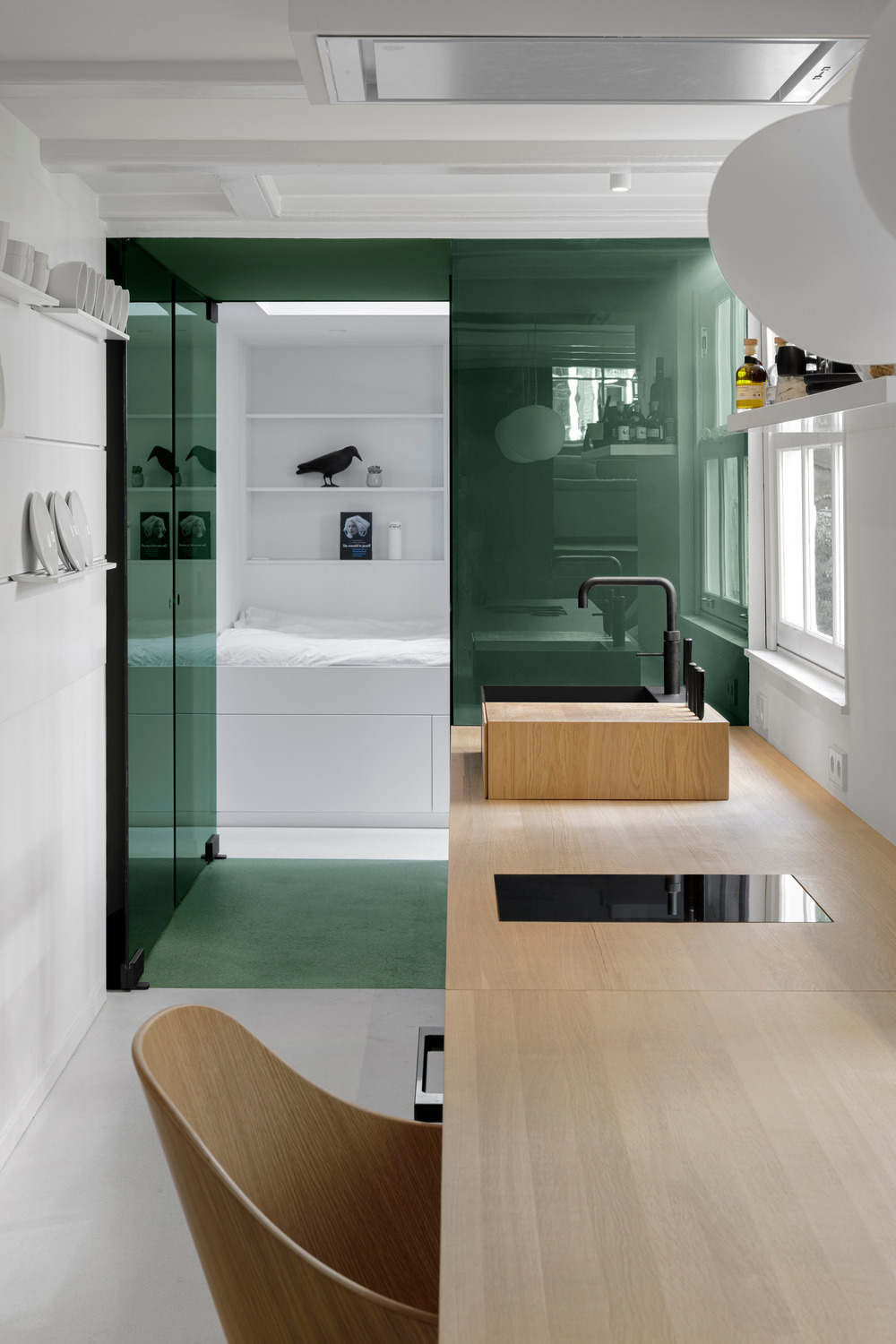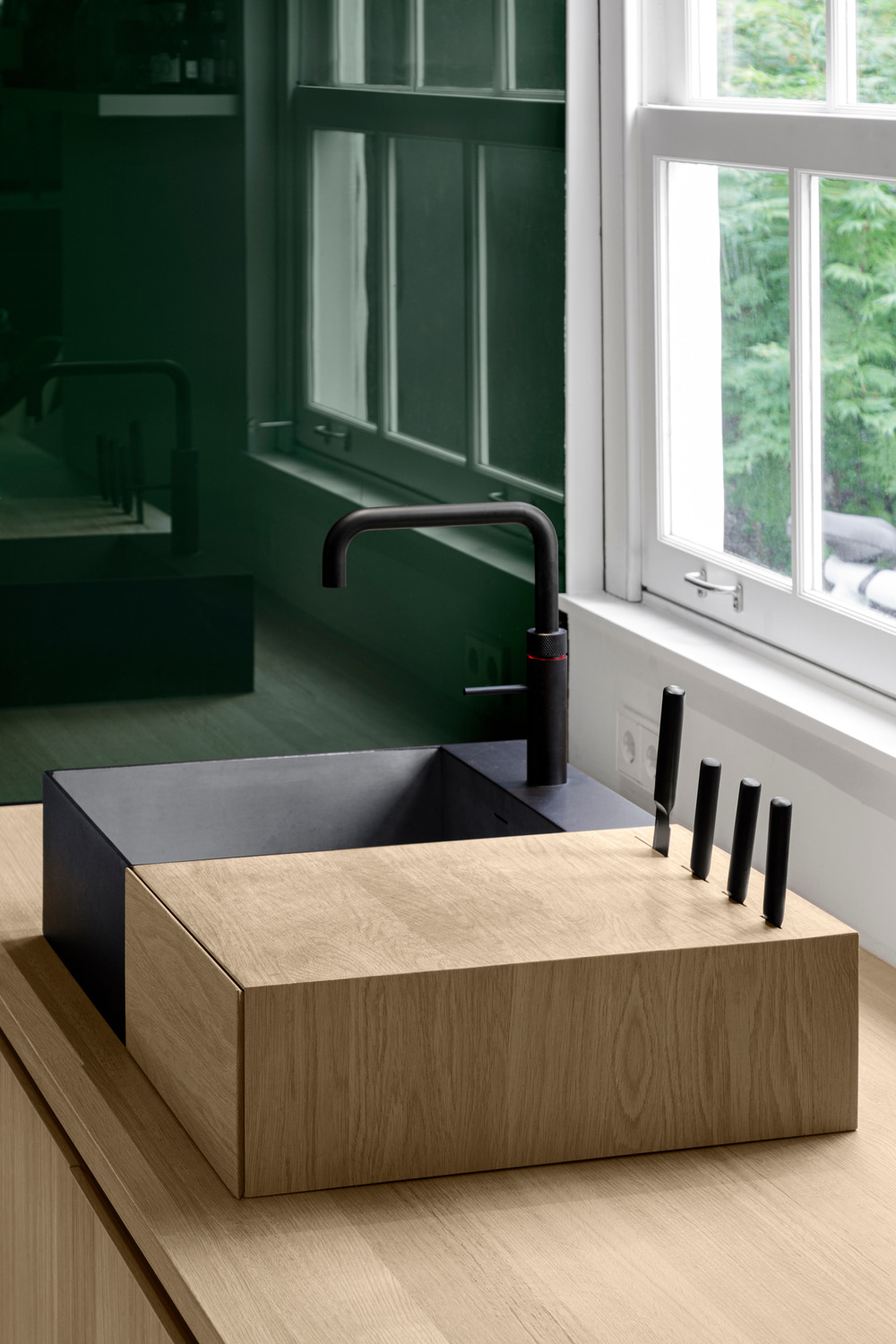 The living room walls have been covered in a fabric coating to soften the acoustics. Wood floors add warmth to the predominantly white and grey space, while a pendant light fixture of asymmetrical glass globes acts as a focal point that adds dimension to the space. A rotating bookshelf opens into a hidden room painted greyish-blue and with large windows—a quiet space to read and relax.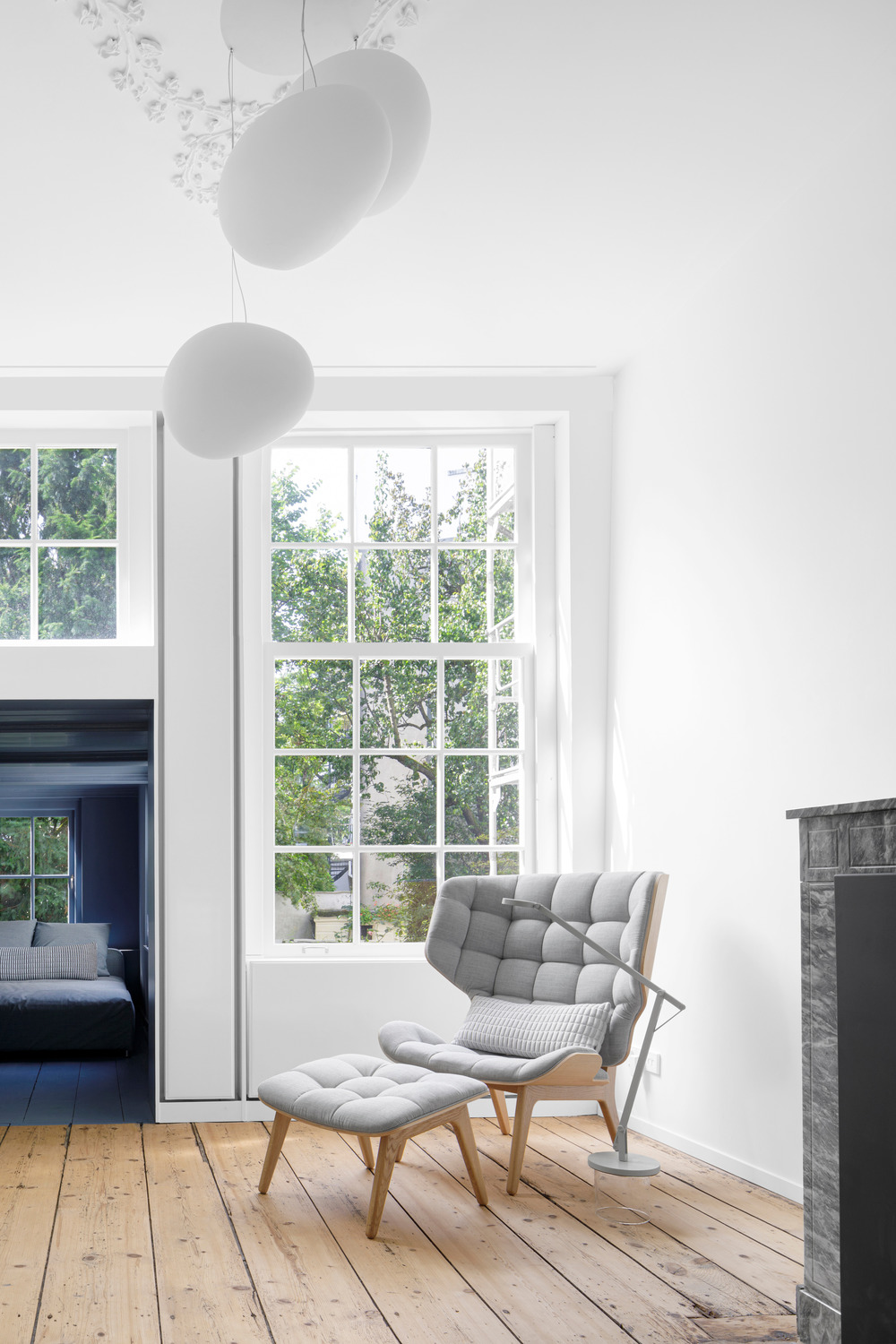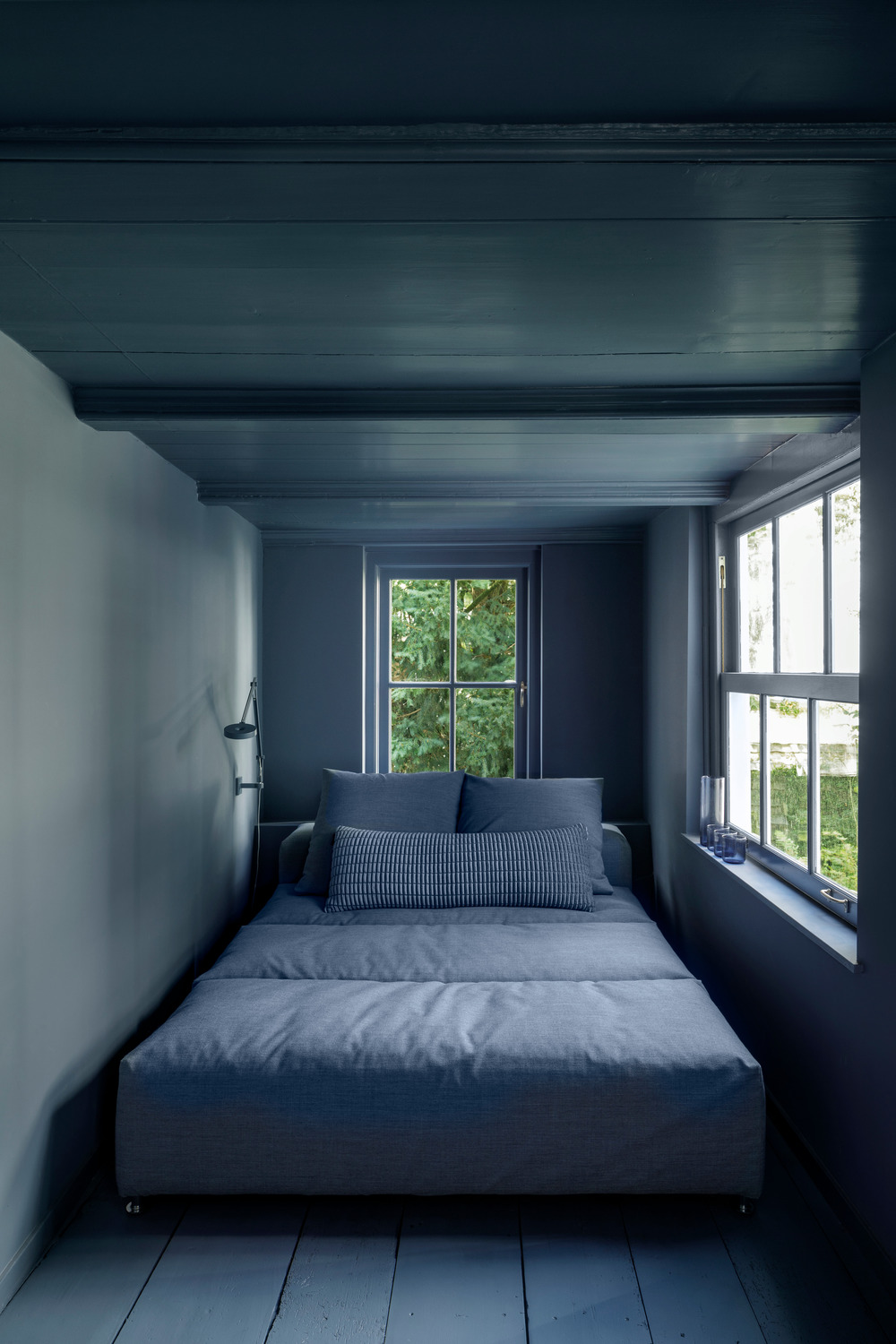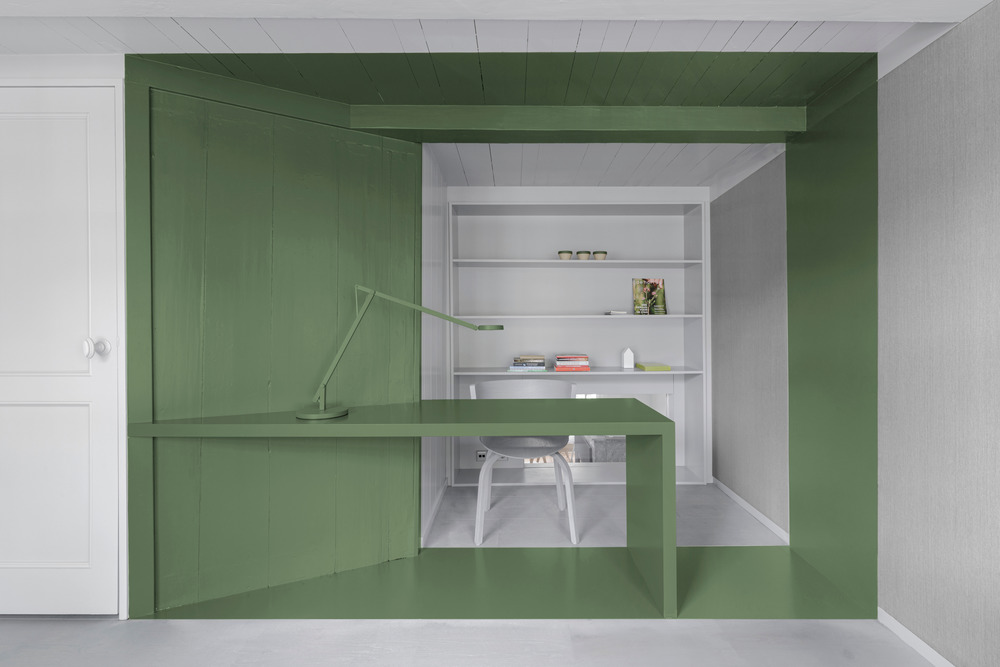 Up a curved staircase, the primary sleeping area combines comfort and luxury. The home's original vaulted ceilings remain intact, adding character to the modern interior. A mirrored space connects the bedroom to the bathroom while providing a significant amount of separation. The walls of the ensuite's shower are made of two-way mirror that provides views of the canal. An adjacent bathroom hosts a traditional Japanese wood bathtub and free-standing wood sink, giving it a spa-like atmosphere.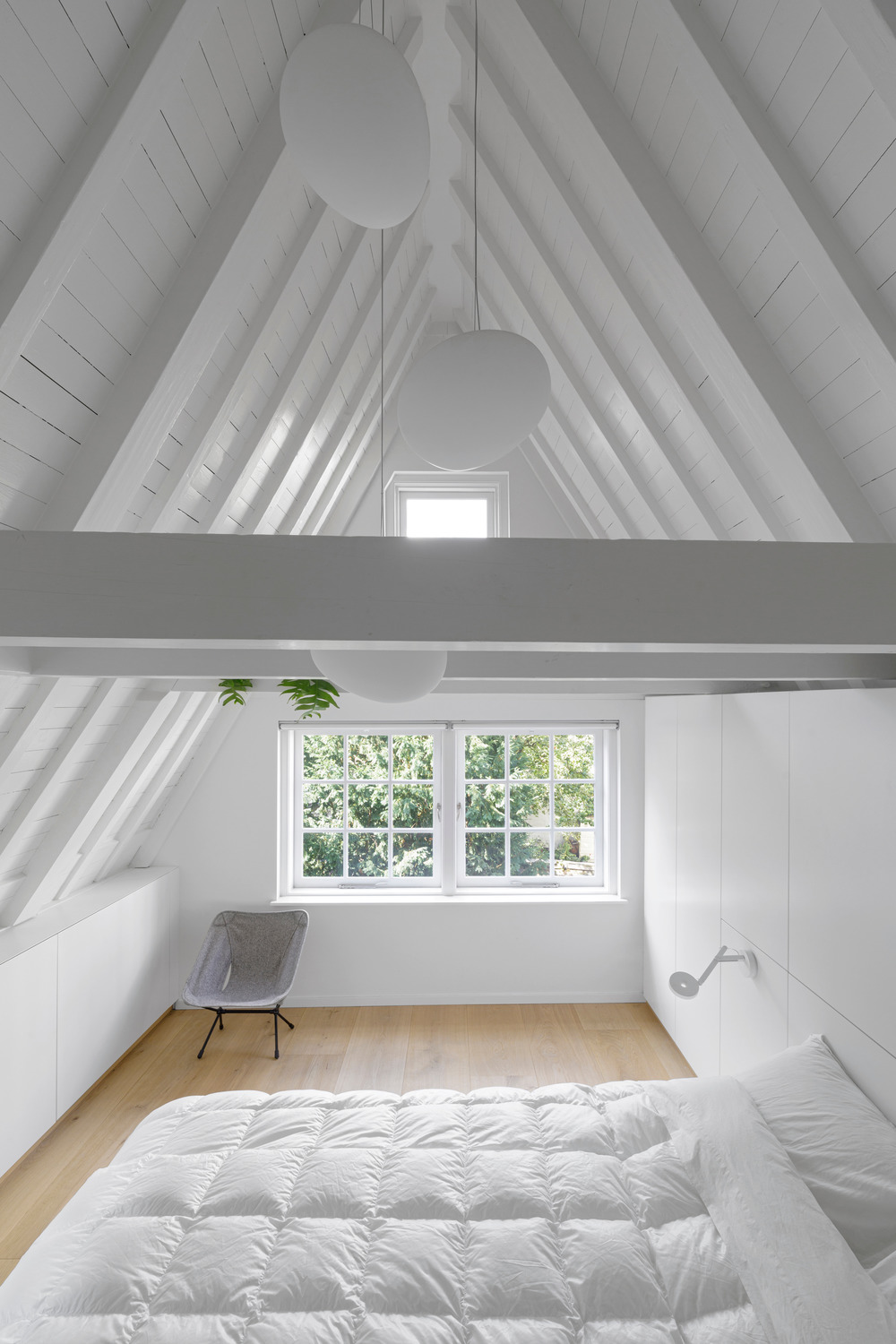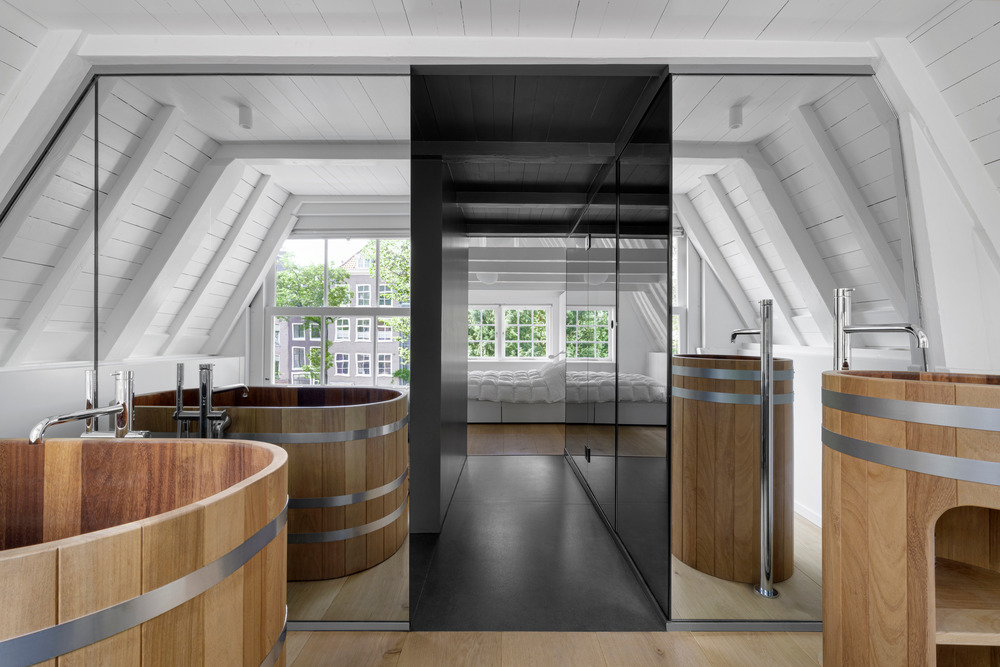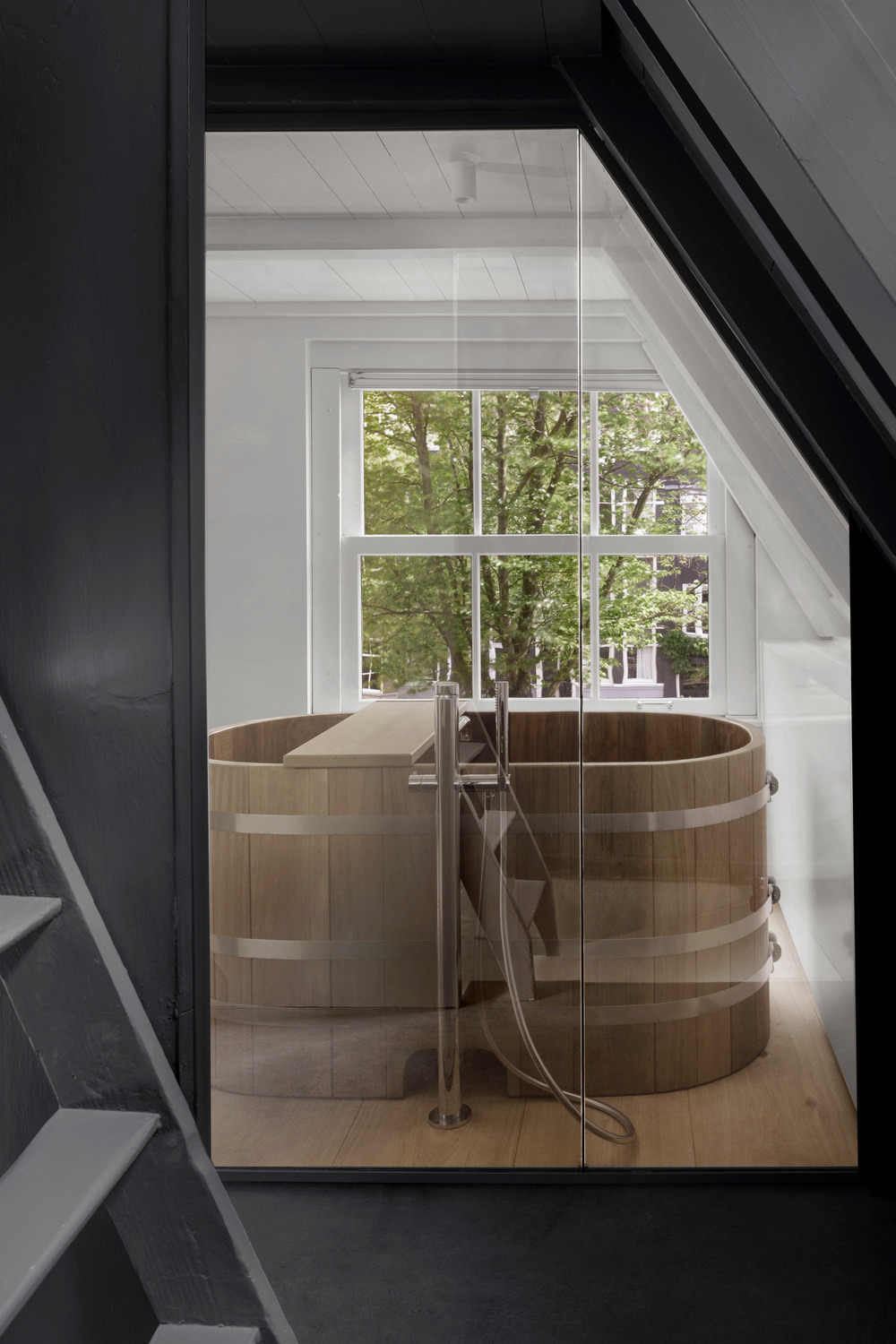 The tailor-made design innovations stay true to the home's environment and pay homage to its history while also making it distinctly modern.
Photography by Ewout Huibers.