Oaxacan Steak Tacos from Tractor Food's Harper Moll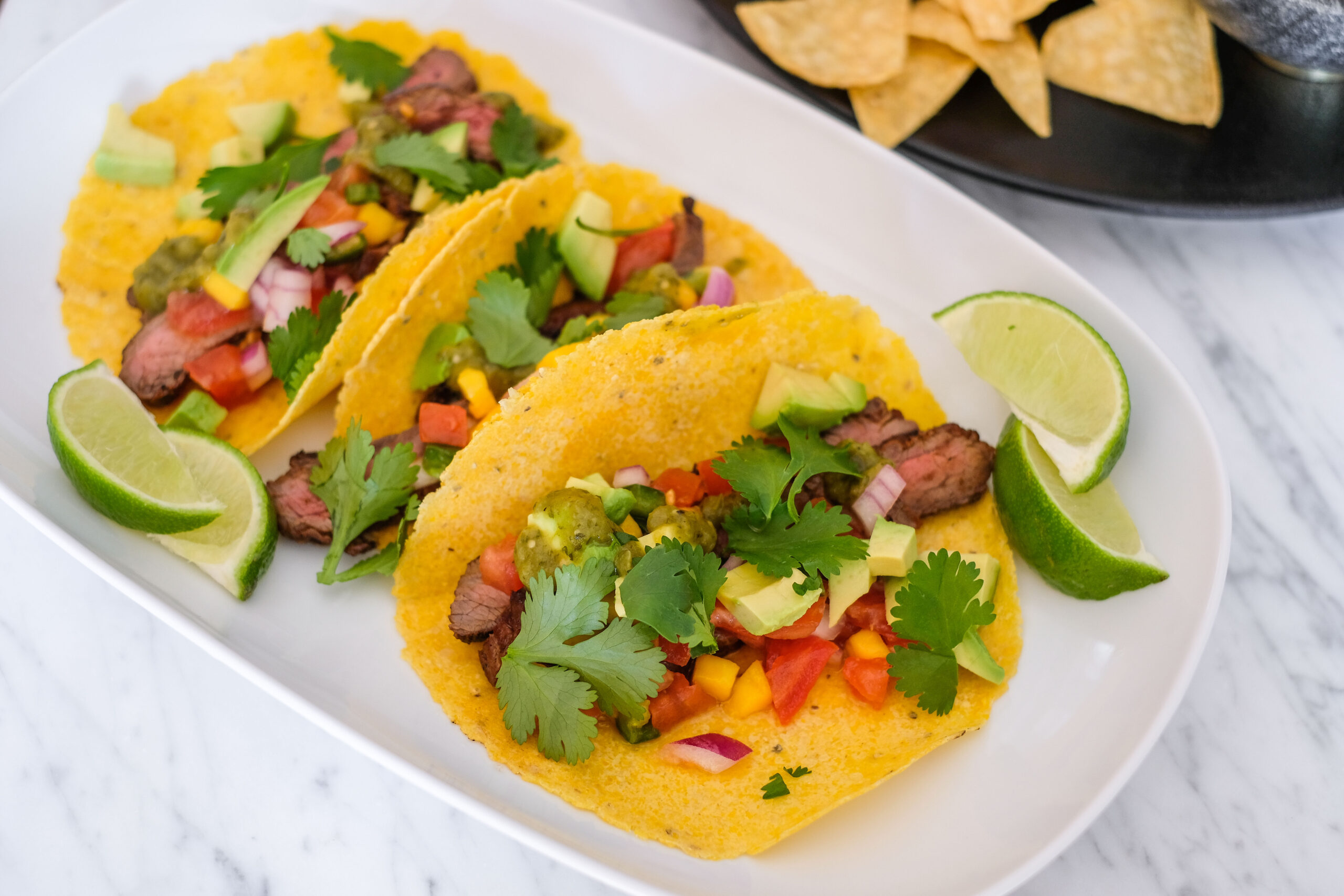 Nothing says summer like the mouth-watering hum of a good steak sizzling on the barbecue. But let's be honest, the sides never quite hold up to that prime cut of beef. This week, why not try mixing things up by replacing the Caesar salad and garlic bread with tortillas and salsa verde? Tractor Food's Harper Moll brings the heat with this Oaxacan steak taco recipe. The perfectly simple 12-hour marinade lends a Latin flair typical barbecue sauce lacks, and the array of fresh toppings means you won't miss out on the fully loaded baked potato.
Ingredients
1 flank steak (about 0.8-1 kilogram)
Corn tortillas
Salsa verde
Cilantro
Green onions
Sour cream
For the marinade
¼ cup gluten-free tamari
1 tablespoon chili powder
1 tablespoon cumin
1 tablespoon dried oregano
¼ teaspoon cayenne
¼ cup lime juice
4 teaspoons agave
4 garlic cloves
1/3 cup grapeseed oil
Method
Whisk all marinade ingredients in a large container. Pour into a large ziplock bag with flank steak. Marinate for up to 12 hours.
Preheat grill to high and oil. Remove steak from marinade and grill for 3–4 minutes per side. Once done, let the steak rest in foil for 5 minutes. Slice thinly, against the grain.
Oil tortillas and flash on the grill until soft and warm. Place steak on tortillas and top with salsa verde, cilantro, green onions, sour cream, or your favourite taco toppings.