High Park Residence by Batay-Csorba Architects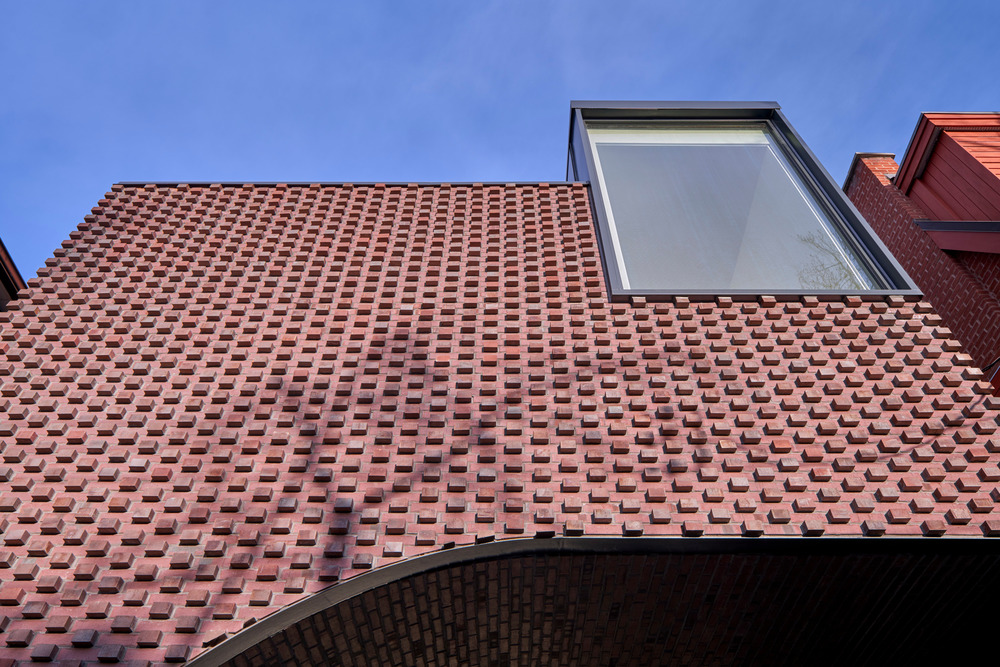 On a tree-lined residential street in Toronto, Batay-Csorba Architects' High Park Residence warrants a double take. Clad in the same brick as its neighbours, the home stands out for its various geometric forms. A brick façade is balanced with asymmetrical windows and a curving carport.
On the front, protruding bricks in a reimagination of the Flemish-bond pattern create texture and visual interest, topped in winter with small pockets of snow in an intentional play with the elements. The brick façade ties into Toronto's masonry tradition, while the vault, reflecting archtypical Roman architecture, pays homage to the owners' Italian heritage. To break away from the typical garage-forward design that dominates suburban neighbourhoods, the architects designed a vaulted carport that curves into the home and creates a more private entry. A lightwell that runs through the building adds brightness to the carport.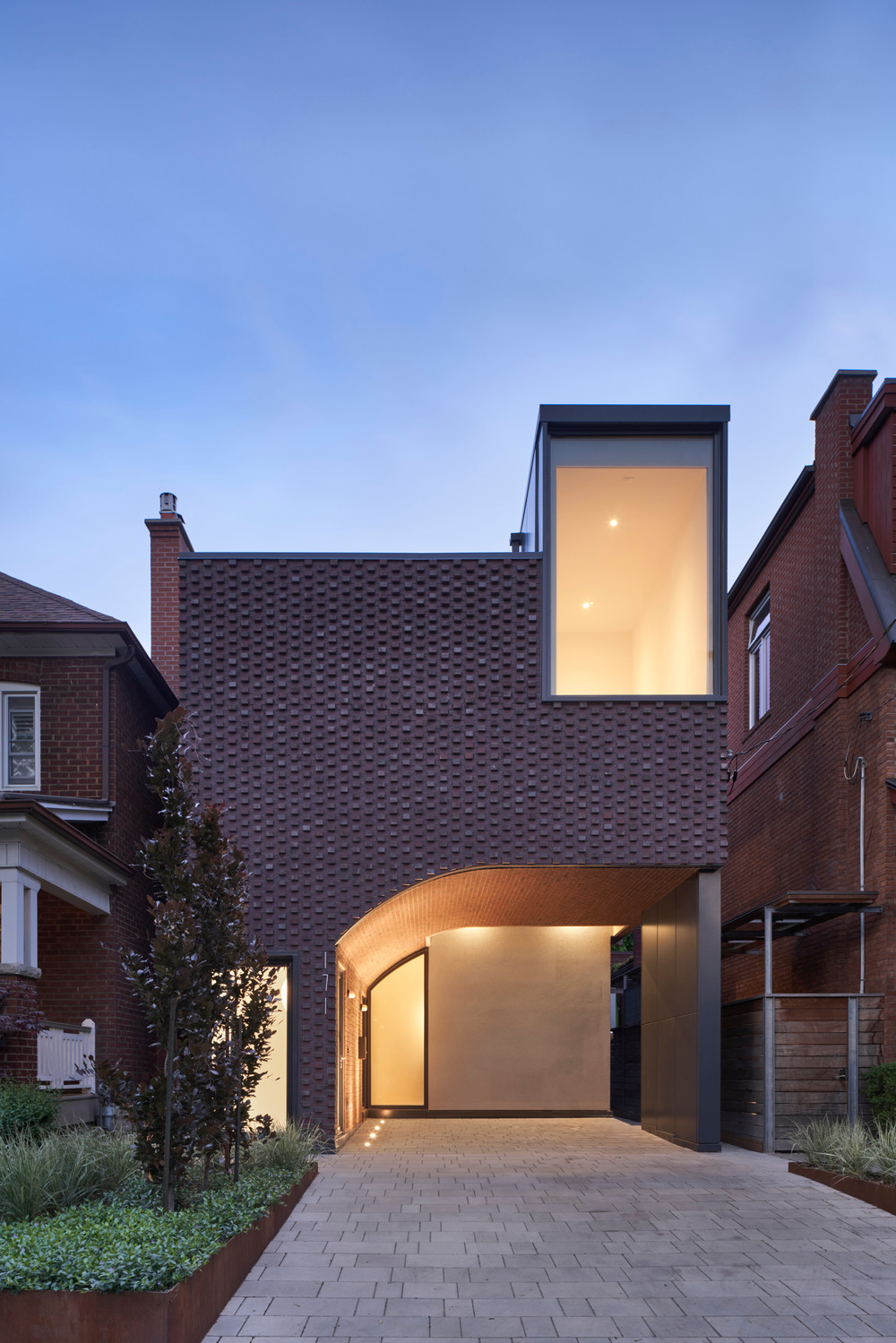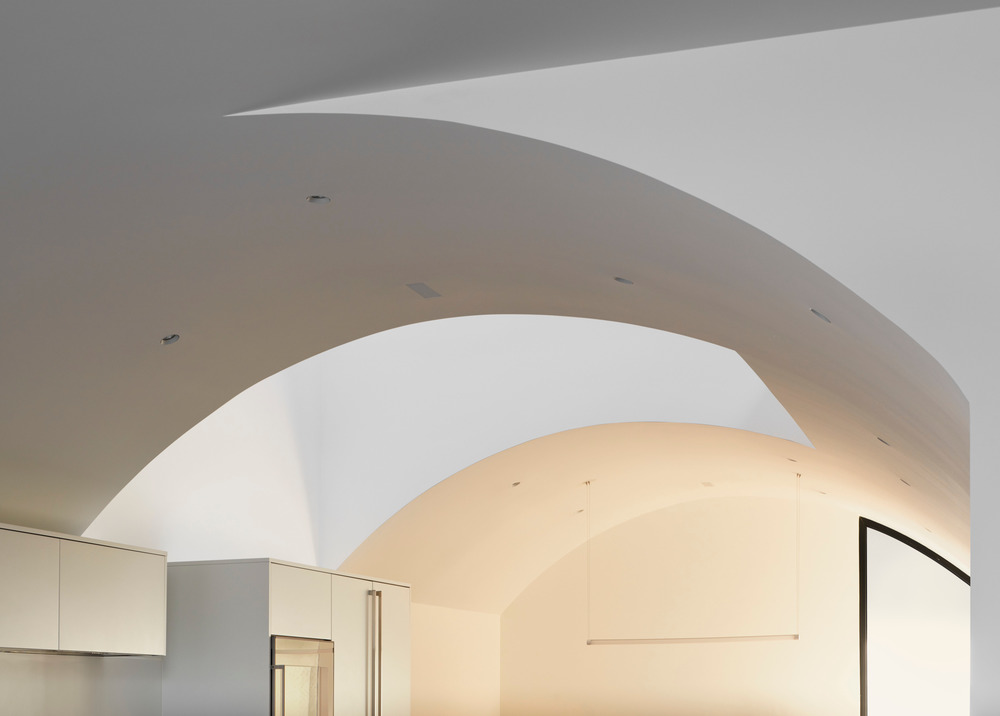 The vaulting continues inside, extending the length of the house above the open-concept kitchen and living room. Overhead, a skylight washes the entire space in light. A long matte-grey island cuts through the kitchen and connects to a wood dining table, while in the living room, floor-to-ceiling windows flank a concrete fireplace. Bedrooms upstairs and in the basement complete the 3,500-square-foot abode.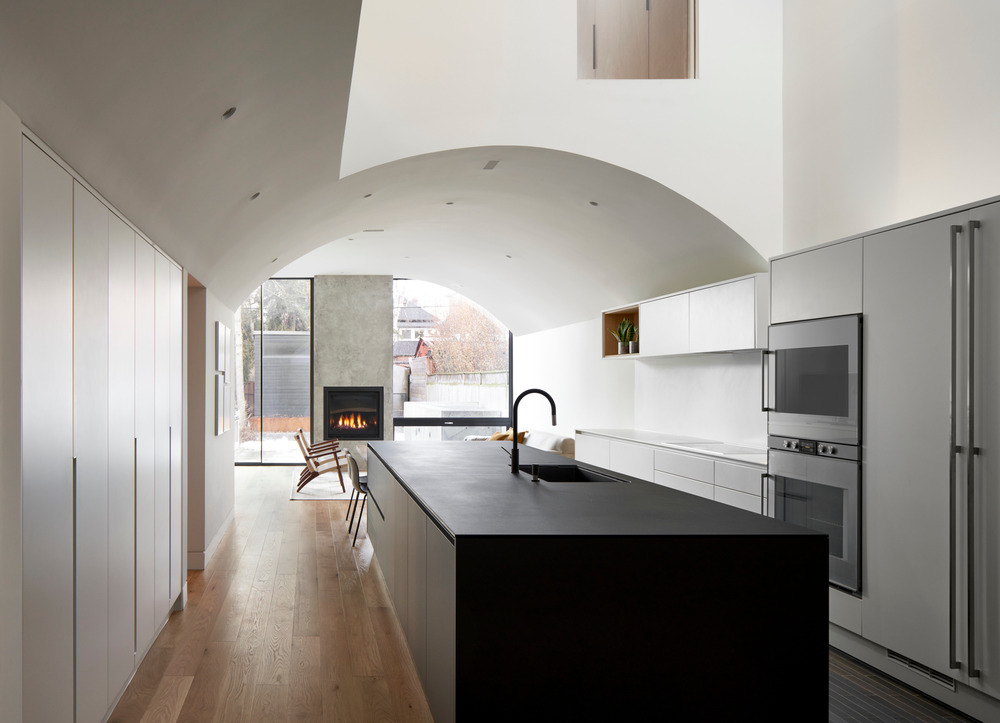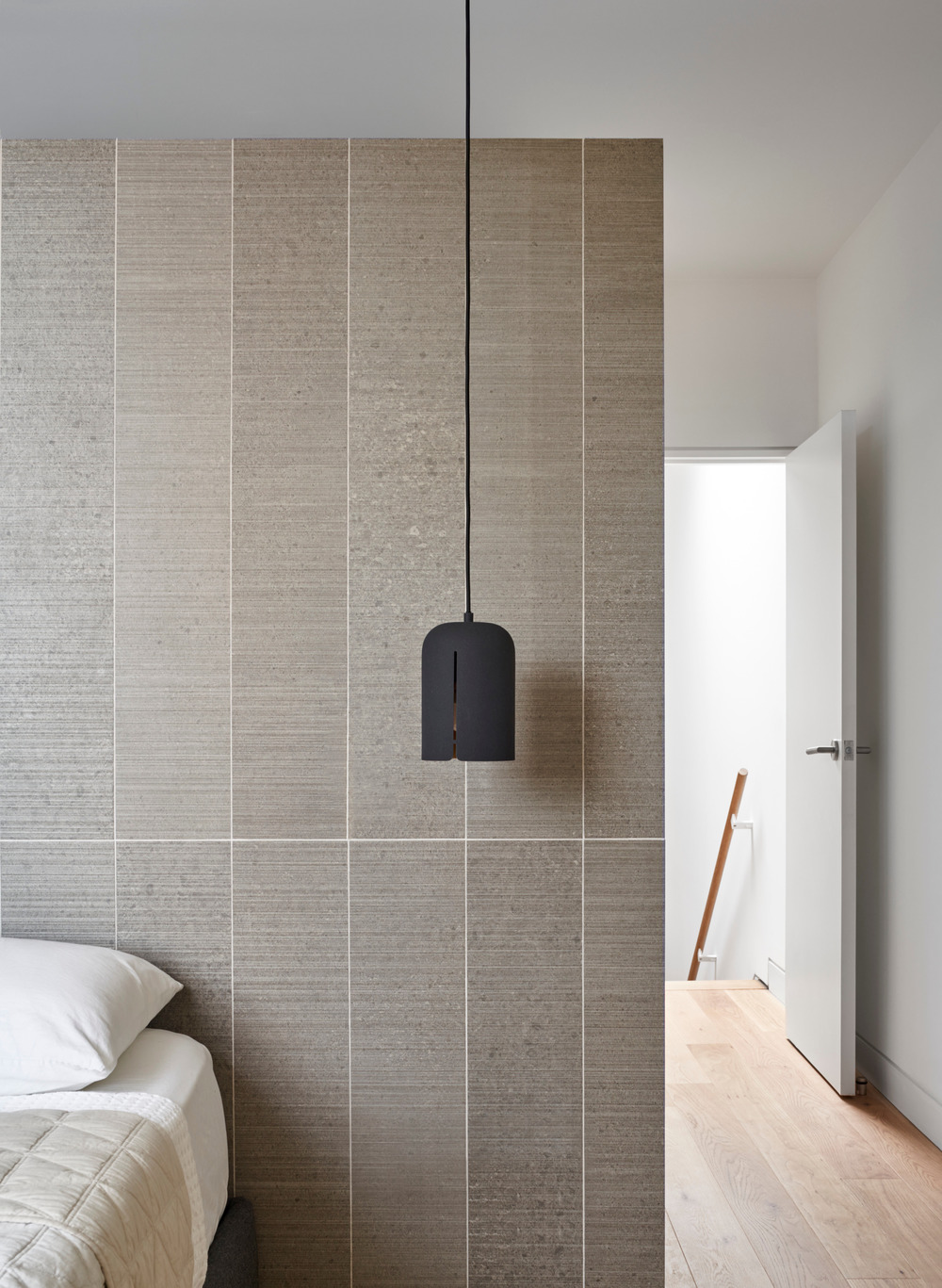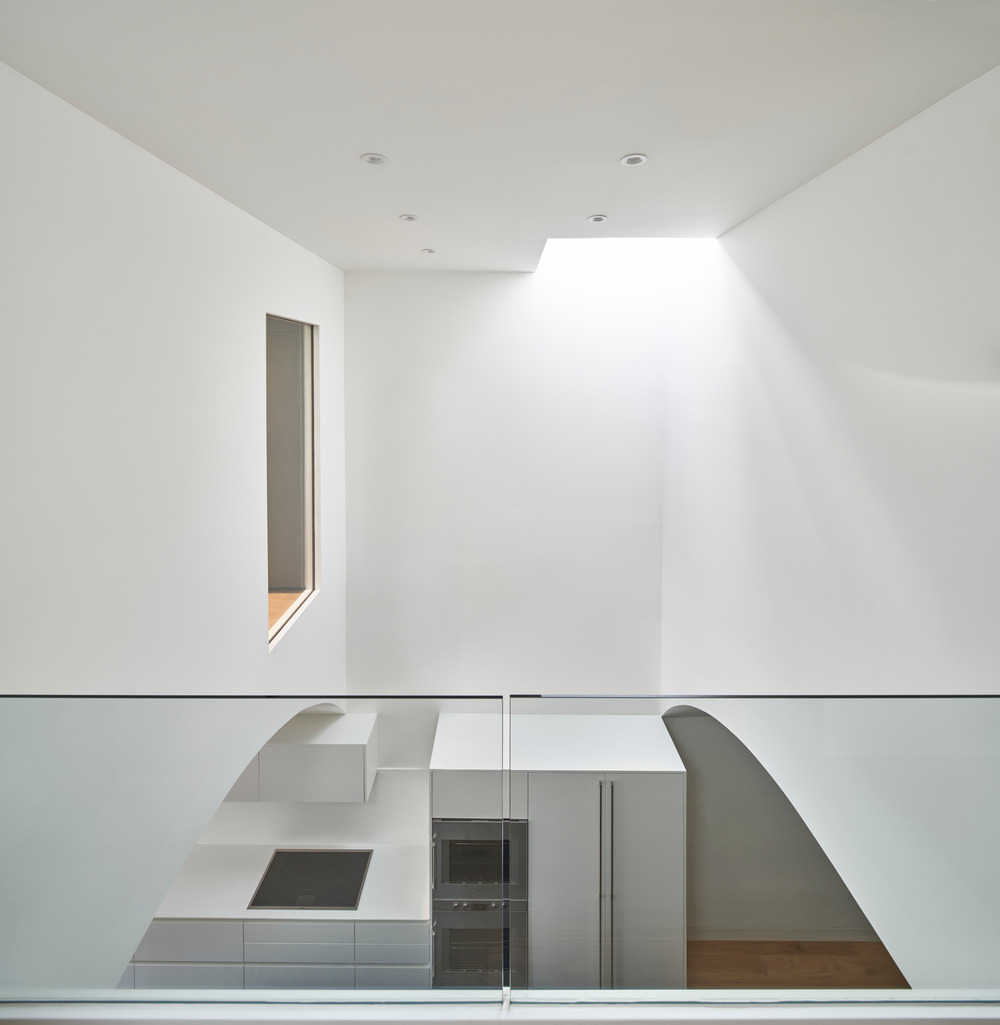 Throughout the home, shape and light are in dialogue, breaking up the white walls and neutral accents with geometric moments such as curved ceilings and atypically shaped doors. Light is redirected through the house in unexpected places and ways, with internal windows and creatively placed skylights, so the space feels illuminated from within despite its narrow footprint.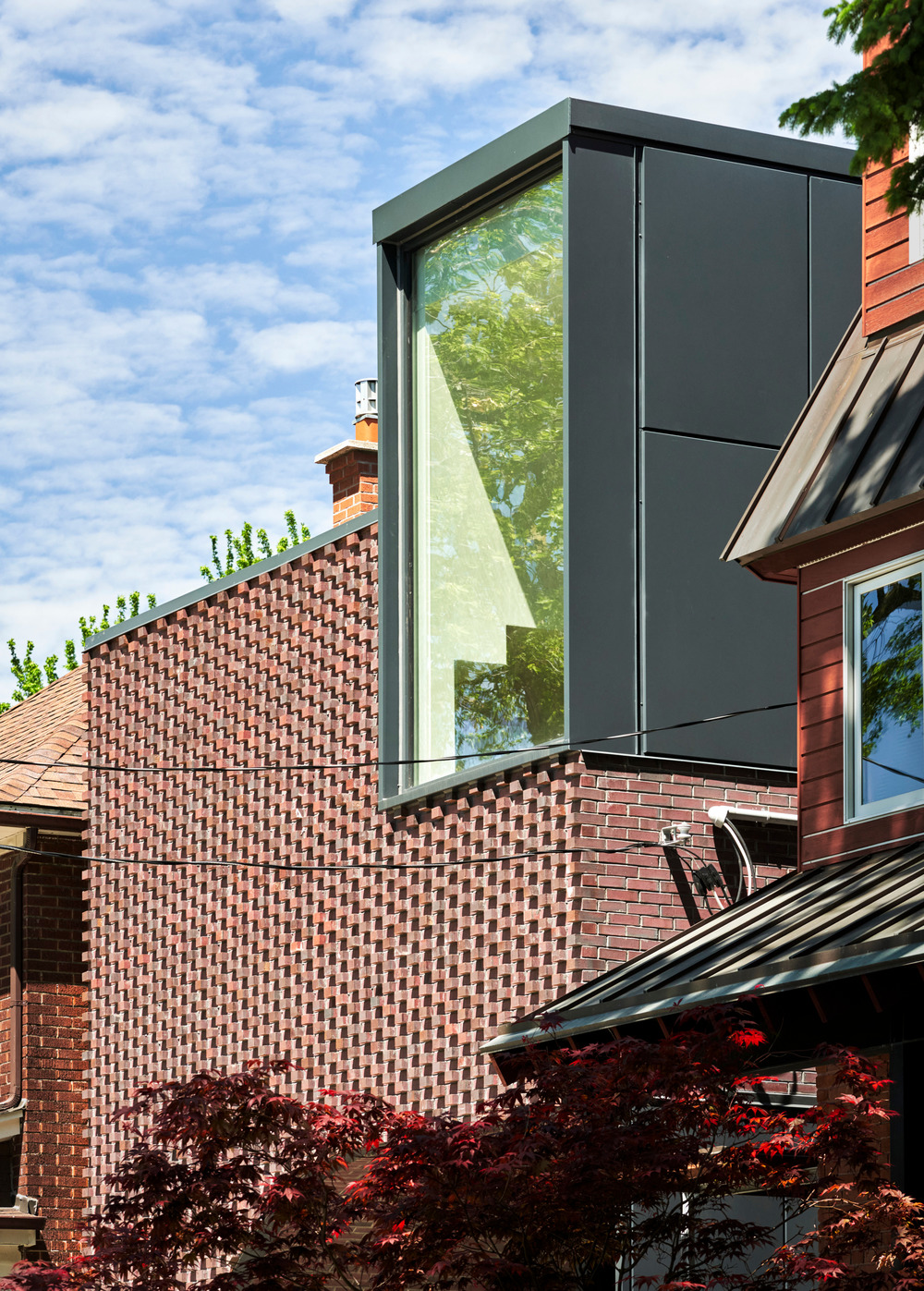 Designed for a retired couple, the home is intended to be aged into, with accessibility and convenience in mind. With its curvilinear forms and soothing tones, High Park Residence offers a place of sanctuary to retreat from bustling Toronto and reflect on memories old and new.
Photography by Doublespace Photography.
—
Part of our Home of the Week series. Read more HERE.