Not Your Average Marlborough Sauvignon Blanc
The subtlety and finesse of sauvignons from the Loire Valley.
It was New Zealand that popularized sauvignon blanc with wine consumers around the world. In the 1990s, bottles of the variety from Chile, South Africa, California, and elsewhere began to reach world markets, but before long a tsunami of sauvignon from Marlborough, in New Zealand's South Island, overwhelmed them all. "Savvy," as it's known there, put New Zealand on the wine map, and Marlborough sauvignon blanc has remained hugely popular ever since.
It also cast a shadow on French sauvignon blanc. France produced wines from sauvignon blanc for centuries before anyone thought of planting grapevines in New Zealand, but its identity was hidden behind appellations. You might have assumed there was no sauvignon in France unless you knew that white wines from Loire Valley appellations such as Sancerre, Pouilly-Fumé, and Menetou-Salon were made only from sauvignon blanc or that sauvignon was a key component in white wines from Bordeaux.
The labels of many mass-market French wines now show both the appellation and grape variety—a response to France's losing ground to international wines known by grape variety. Yet higher-tier French wines are still labelled only by appellation, and that applies to many Loire sauvignon blancs. It makes it harder for consumers to identify some of the world's really wonderful sauvignon blancs, but it reflects the importance of place in French wine thinking.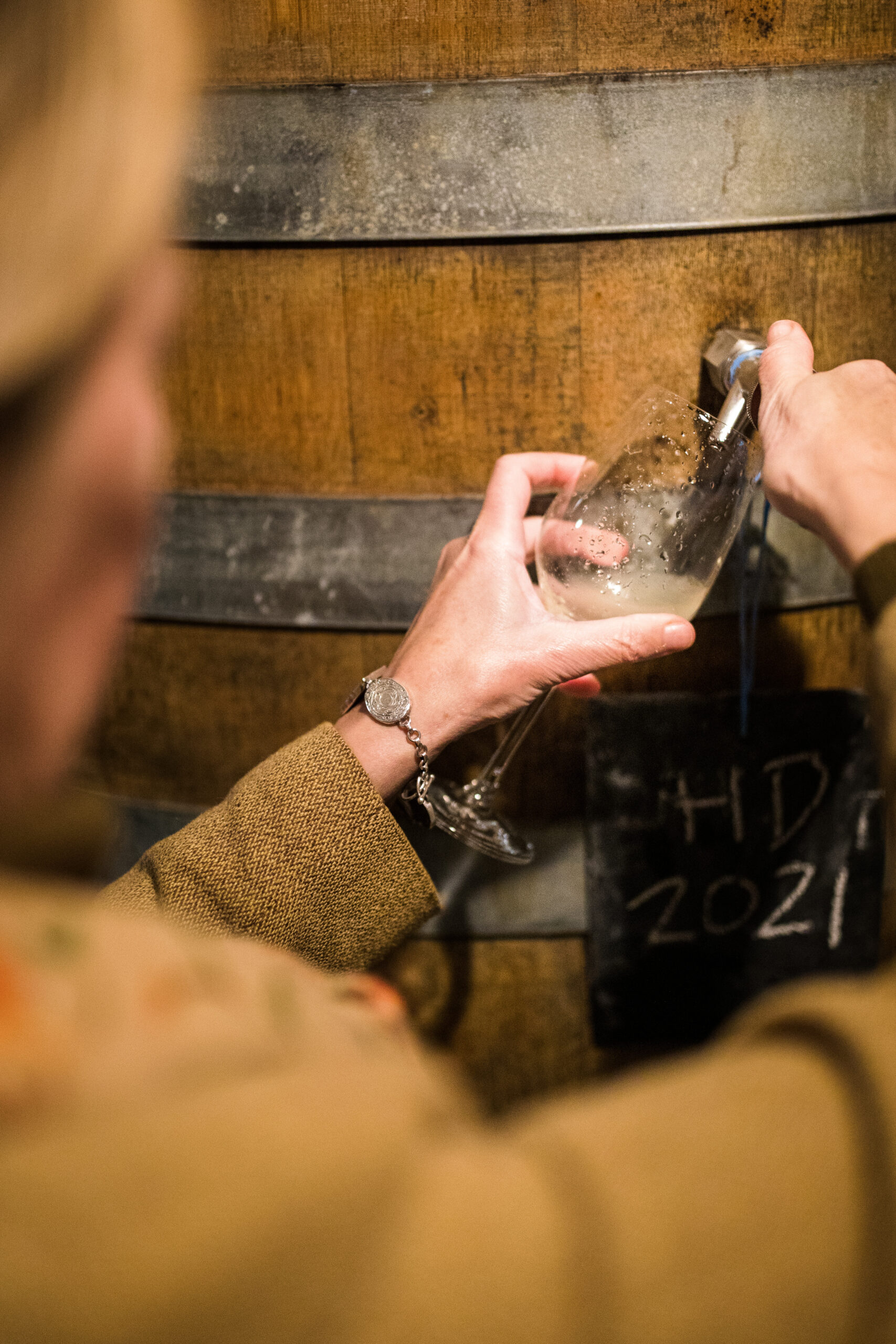 Loire Valley sauvignon blancs are unlike their British Columbia, California, and southern hemisphere counterparts. All have similar components, but they are put together very differently. Citrus is a flavour attributed to all, but unlike the deep, pungent, and intense flavours of most Marlborough sauvignons and the full-on fruit of those from California, Chile, and South Africa, Loire Valley sauvignons tend to be understated and more structured. There's no "cat's pee on a gooseberry bush," the famous descriptor applied to Marlborough sauvignon blanc. And unlike the vibrant, sharp-edged acidity of New World sauvignon blancs, often achieved in mass-market wines by acidifying, the Loire Valley delivers balanced, broad-based, fresh, natural acidity. The three key Loire appellations for sauvignon blanc are Sancerre, Menetou-Salon, and Pouilly-Fumé because all their white wines are 100 per cent sauvignon blanc. They are situated in Centre-Loire, the eastern end of the extensive Loire Valley wine region that's spread along the Loire, France's longest river, and its tributaries. Centre-Loire comprises eight appellations (AOCs) and two broader regional indications (IGPs), and sauvignon blanc, which probably originated there, accounts for 80 per cent of their wines.
Sancerre, the best-known of the three, is centred on a hill surrounded by vines, about 80 per cent sauvignon blanc, with the remainder pinot noir. Sancerre sauvignon blanc, almost always made in stainless steel, stresses citrus and soft-fruit flavours paired with well-calibrated acid, and it tends to be more suitable with food than for sipping on its own. An example is Domaine Les Chaumes Sancerre 2022, which delivers lovely flavours led by citrus, with top notes of tropical fruit, all bound by fresh, clean acidity.
The vineyards of Menetou-Salon are effectively a westward extension of Sancerre's, so they are farther from the effects of the Loire River. Broadly speaking, the wines of Sancerre and Menetou-Salon are stylistically similar. Domaine Philippe Gilbert Menetou-Salon 2022 is a biodynamic wine that spent up to 18 months on fine lees. This adds a textural dimension and weight to the well-defined flavours of citrus and white stone-fruit.
Across the Loire River from Sancerre lies Pouilly-Fumé, an appellation often confused with Burgundy's Pouilly-Fuissé. "Fumé" in the name refers to a smoky bloom that sometimes covers sauvignon grapes when they are ripe. The variety used to be known locally as blanc fumé de Pouilly, and the name was the inspiration for fumé blanc, the oak-matured, pungent style of sauvignon blanc popularized by Robert Mondavi in California from the 1960s.
But the sauvignons of Pouilly-Fumé are utterly different from Mondavi's. J. de Villebois Pouilly-Fumé 2022, aged on lees for six months, delivers well-focused and fresh flavours (tropical fruit, white stone-fruit, grapefruit) with appropriately refreshing acidity, while La Moynerie Pouilly-Fumé 2021 offers layered citrus and tropical flavours paired with clean, fresh acidity.
Two smaller Centre-Loire appellations also produce sauvignon blanc. Whites from Reuilly are mainly sauvignon blanc, but some are also made from pinot gris, while Quincy produces only white wines made from sauvignon blanc. Domaine du Grand Rosières Quincy 2022 has a somewhat racier style than the others. Its flavour profile is led by well-defined citrus fruit (grapefruit and lemon zest), supported by bright, clean acid.
Across the board, the sauvignon blancs of Centre-Loire offer a clear alternative to their more assertive, fruit-dominant, and vibrantly acidic counterparts from the west coast of North America and the southern hemisphere. The wines of Sancerre, Menetou-Salon, and Pouilly-Fumé are waiting to be more widely recognized as exceptional wines to drink with food at any time of the year.
Some Centre-Loire sauvignon blancs
Domaine des Brosses Menetou-Salon 2021
Domaine du Grand Rosières Quincy 2022
Domaine Les Chaumes Sancerre 2022
Domaine Michel Redde et Fils La Moynerie Pouilly-Fumé 2021
Domaine Philippe Gilbert Menetou-Salon 2022
Florian Mollet Sancerre 2022
J. de Villebois Pouilly-Fumé 2022