Montreal's Vogue Hotel Reopens with a Nouveau Look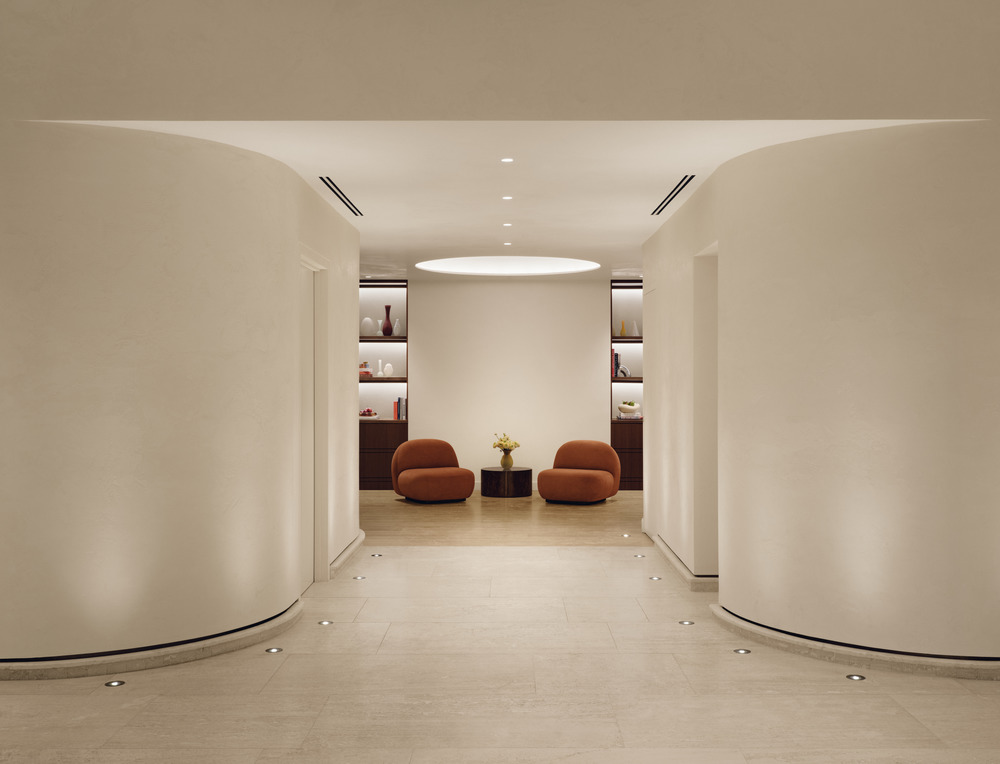 Vogue Hotel in Montreal's Golden Square Mile has officially reopened, revealing a nouveau look courtesy of Sid Lee Architecture. A fixture on Avenue de la Montagne since 1990, the hotel is now part of the Curio Collection by Hilton.
After a three-year renovation, its main floor has welcomed the light. "We crafted the interiors with light as our medium. By softening hard corners and embracing endless free-flowing lines, light brushes over the textured surfaces like oil paint on raw canvas," Martin Leblanc of Sid Lee Architecture explains. "To create an ambiance, we believe lighting is as important as finishes."
A colonnade, high ceilings, and a redesigned two-storey floor-to-ceiling glass-and-steel façade by LemayMichaud welcomes natural light into the lobby, which also features Quebec-sourced white-oak flooring, Venetian plaster ceilings and walls by Venosa Interiors, custom concrete furniture by Cygne Béton, and tubular wall sconces created by Sid Lee Architecture. The elegant Turkish travertine reception desk is enveloped in Italian black walnut, also used in the colonnade. To honour the hotel's Turkish owners, the architecture team has brought a mix of East and West to Montreal.
The hotel's lounge is outfitted with a cinnamon ultrasuede banquette and sofa either side of a mirrored bronze fireplace and is gently lit by rectangular light fixtures from the Lambert & Fils' Sainte Collection. The cozy library features an oculus imitating a skylight, a U-shaped tweed banquette surrounded by books, and art objets chosen by Image Motion's Priyanka Jhamb, including hand-blown vases from local studio Verre d'Onge.
Inspired by a classic Parisian apartment and Montreal flair, the 148 guest rooms and suites were reimagined by Camdi Design in a warm neutral palette, with luxe custom-designed inclusions such as curved velvet loveseats at the foot of the bed. The padded-headboard wall and bed frame are embedded with tech amenities and mood lighting, and a spacious desk area is furnished with a Pierre Jeanneret-style wood-and-cane chair and storage.
Bathrooms have separate shower and tubs encased in marble, and the makeup table has been updated with an oversized mirror, red leather-wrapped stool, and sconces. Black-and-white photographs are whimsical behind-the-scenes views of a runway show and a glimpse into Montreal's couture culture.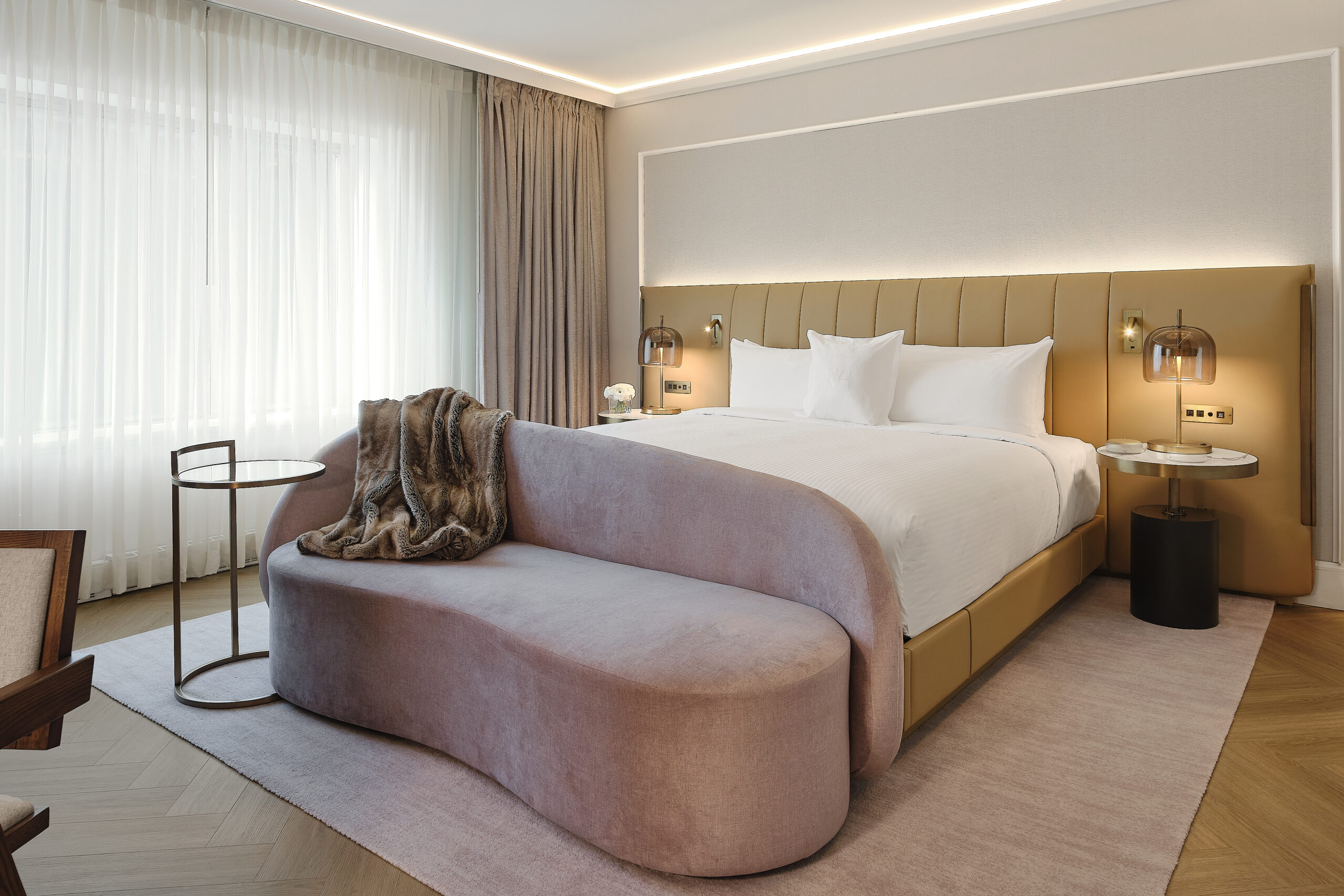 The main floor dining options were placed along the façade to connect to the neighbourhood. On warmer days, floor-to-ceiling windows open to connect the interior to the terrace. Overseen by well-known chef Antonio Park, Yama Bar is a long travertine bar with 26 seats, while Yama Restaurant showcases a Latin-influenced pan-Asian menu served at table-and-booth seating custom designed by Sid Lee Architecture in travertine and accented with tropical plants. Café Bazin rounds out the tasty offerings, a second outpost of the Westmount bakery, serving traditional French pastries from chef Park and noted pastry chef Bertrand Bazin.
Additional hotel benefits: pets are welcome, contactless check-in is standard, and guests can take advantage of business and fitness centres.