Michael Kors Opens Flagship with Juice Bar on Montreal's Sainte-Catherine Street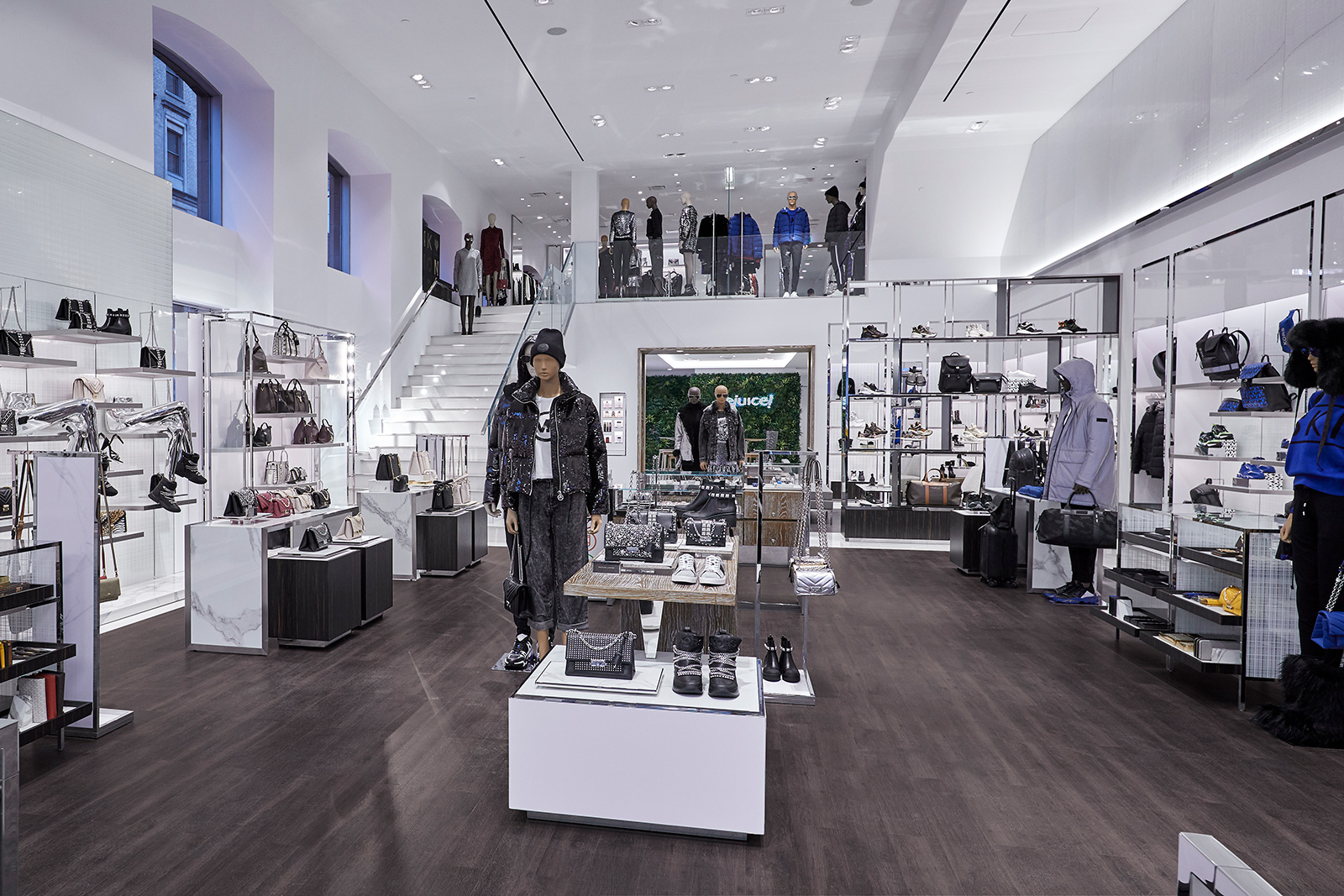 Sainte-Catherine Street got a flashy new addition to its landscape of boutiques last week, as the new Michael Kors flagship landed at the corner of Stanley. Housed in a former bank—and, in more recent history, a La Senza lingerie store—the three-storey, 9000-square-foot destination is hard to miss, with its checkered monogram façade spanning the height of the building. "We opened our first Canadian store in Montreal, and our Canadian headquarters are in Montreal, so it's a special place for us as a brand," Michael Kors said in a statement. "The renovated space will fully immerse customers, both local and tourists, in the world of Michael Kors."
Inside, there is a lot to attract MK fans, including all three of the brand's labels—MICHAEL Michael Kors, Michael Kors Collection, and Michael Kors Mens—plus a by-appointment-only space for VIP shopping and events on the top floor. Guests will need an employee of the store to escort them up to the exclusive loft-style Michael Kors Studio 1133, named for the store's address. Here, shoppers can peruse a curated selection of the brand's runway collections in peace, sequestered from the bustle of the shopping district below.
Down on the main floor, there's the draw of fresh juices, coffee, and vegan snacks from local favourite Rejuice! Nutrition, accessible through the store or from a separate Stanley Street entrance. It's the first café-concept of its kind for Michael Kors, and also marks Rejuice!'s first foray outside of their headquarters on Sherbrooke Street. "They're all about staying healthy on the go, and we're all about looking good on the go, so it made sense for both of the brands, and more importantly, for all of our customers," said Kors.
________
Never miss a story. Sign up for NUVO's weekly newsletter here.