Made for The Met: In Pursuit of Fashion
The Met Fifth Avenue celebrates 150 years with the fashion conquests of Sandy Schreier.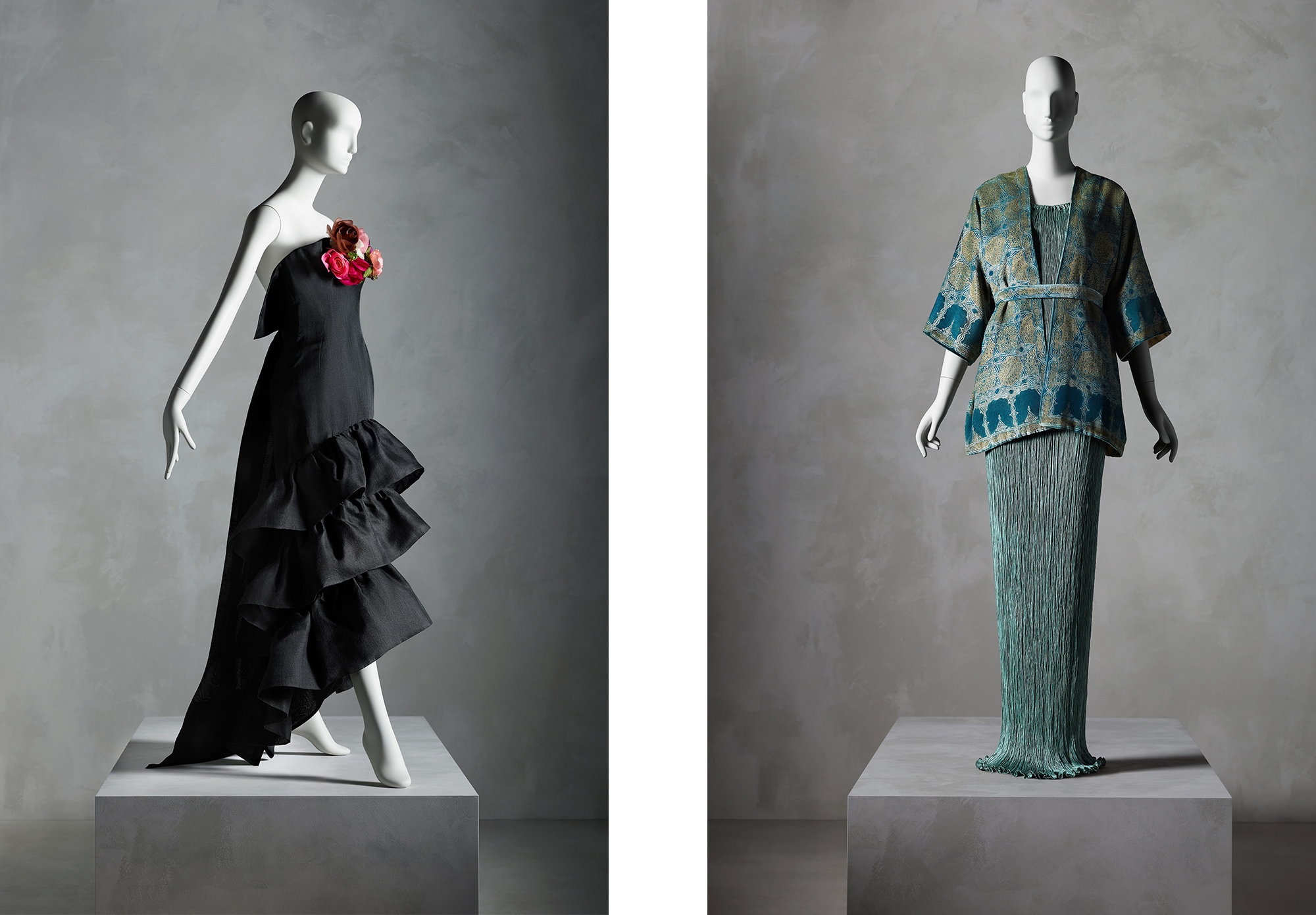 A 1961 summery, strapless, gently ruffled black evening gown by Spanish-born French designer Cristóbal Balenciaga: it is just one of Sandy Schreier's 165 promised gifts to the Metropolitan Museum of Art, many of them on view starting this fall. From the Met's Costume Institute, In Pursuit of Fashion: The Sandy Schreier Collection will run from November 27, 2019, to May 17, 2020, and will feature 80 of the promised gifts from Schreier, an American fashion historian and pioneering couture collector who has put together what is said to be one of the finest private fashion collections in the United States.
On view in The Costume Institute's Anna Wintour Costume Center galleries at The Met Fifth Avenue in New York City, the exhibition looks at how Schreier built a treasure-house of 20th century French and American couture and pret-à-porter as artform rather than just sartorial pleasure. Schrier has said that it was her passion for fashion as an art that compelled her to search for the most inventive and exquisite objects by not just iconic designers, but also non-mainstream fashion artists. Schreier has promised the collection to the Met because she wants the collection to be part of her legacy so that the couture can be conserved and shared with scholars, designers and of course, the public.
Schreier's gift—one of the largest in recent Costume Institute history—is part of the Met's 2020 Collection Initiative in honour of the museum's 150th anniversary. The collection will dramatically enrich the museum's holdings of 20th century fashion, according to Max Hollein, director of the Met. Why? Because Schrier's promised gifts bring rare designs to the Met, which in turn allows the Museum to tell a more distinguished story of the designers who created them, says curator-in-charge Andrew Bolton.
The collection includes iconic works by designers recognized for their role in shaping the direction of fashion, as well as pieces by innovative couturiers often left out of museum collections such as Boué Soeurs, Madeleine & Madeleine, and Jeanne Margaine-LaCroix. The more well-known designers in the collection include Pierre Balmain, Karl Lagerfeld for Chloé (and for himself), Coco Chanel, Christian Dior, and Elsa Schiaparelli. The exhibition will feature womenswear, accessories—including a 2004 Philip Treacy butterfly hat—and illustrations from 1908's Les robes de Paul Poiret, developed in collaboration with illustrator and designer Paul Iribe.
Associate curator Jessica Regan has said that Schreier showed remarkable foresight and was ahead of her time when she decided to collect and preserve modern fashion at a time when fashion really wasn't even considered an art form – it was downgraded in class to more of a trade.  However, it was Schreier's devotion and keen eye for fashion that made her think otherwise. But in her own eyes, Schreier has always seen herself as just a sartorial saviour of sorts.
In Pursuit of Fashion: The Sandy Schreier Collection will run from November 27, 2019, to May 17, 2020.
_________
Never miss a story. Sign up for NUVO's weekly newsletter, here.