Lukes Drug Mart in Calgary: More Than Your Average pharmacy
Grab a coffee, a record, a birthday card, and your prescriptions—all in one stop.
When you step into Lukes, it's hard not to notice its eclectic, family sensibility that combines an approachable cool-kid edge with 1980s nostalgia. The air is filled with the aroma of coffee, and plants from PLANT are ubiquitous, framing the front window and countertops that lead into the endless aisles of vinyl, merchandise, and groceries.
From a distance, you might expect standard home necessities (which are available), but when you take a closer look you'll notice that the shelves are stocked with items that are certainly not expected pharmacy fare. From New York– and Korean-based high-end skin-care products to letterhead stationery from Portland and contemporary Japanese giftware, everything in the store is carefully curated with design in mind for Calgarians looking for niche brands or something just a little different.
"It's basically like 12 shops put into one," laughs Gareth Lukes, the third-generation owner of the shop.
A Calgary landmark, the flagship store is located in the old neighbourhood of Bridgeland. Once considered the Little Italy of the city, this area has evolved over time, through tribulations and times of prosperity, and Lukes Drug Mart has been around for much of the ride.
Lukes was opened in 1951 by Jim Lukes as a basic pharmacy and soda fountain shop. It was a simple concept but had a similar aesthetic to the one-stop sandwich shops that Italian immigrants remembered from Italy. Through the '60s, part of the building was rented out as doctors' offices and even a beauty salon, but during the '70s and '80s the family took back the space, adding groceries and expanding the retail offerings, setting the stage for the community hub that Calgarians know and love today.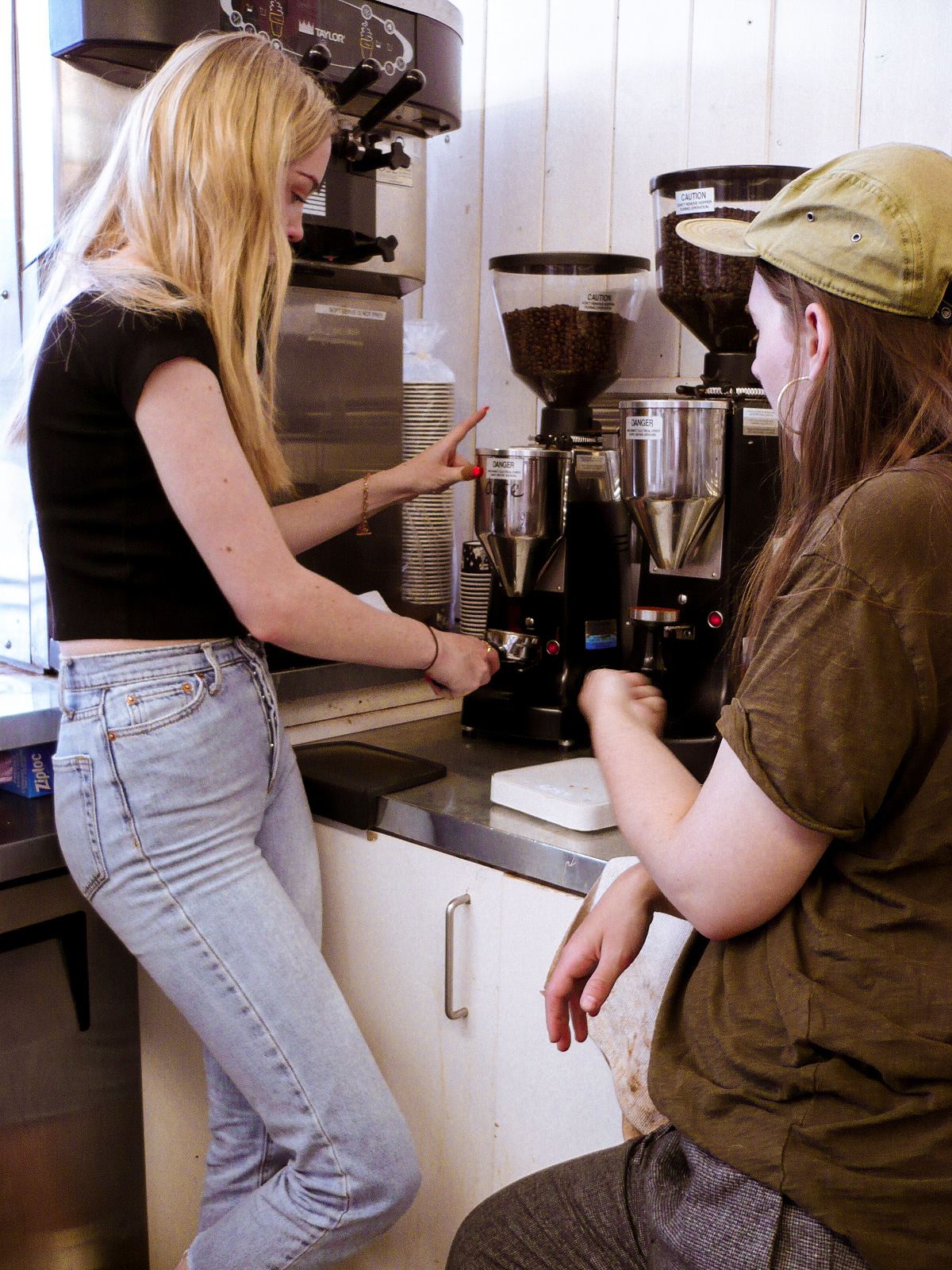 As in most family businesses, Gareth began working in the shop at a young age, eventually taking over from his father just over 10 years ago. Young and ambitious, Gareth has a keen eye for cool new design-focused brands. Starting with vinyl, he experimented with a variety of niche products, trends, and ideas that he felt were missing in the Bridgeland area and Calgary more generally.
"At the time, I was travelling along between Seattle, Portland, and New York," says Gareth. "I was getting a good idea of what was happening in those cities and what wasn't happening in Calgary. I would return with huge product lists that I wanted to introduce into the shop, and much to my surprise, these brands were thrilled to become a part of the shop."
Using creative licence, Gareth has pivoted the business in an entirely new direction from that of his father and grandfather, infusing a trendy, upscale vibe for the shop's varying clientele. A few years ago, he partnered with Stumptown Coffee Roasters out of Oregon to install an upscale café, offering shoppers a quality caffeine infusion as they run their errands in the store. Lukes has become known for its unique rotating ice cream creations, most notably Blueberry Yuzu Frozen Yogurt, Charcoal, Ube (a purple sweet potato from the Philippines), and its signature Supermilk (Lukes' take on traditional vanilla).
"I always try to garner a distinct aesthetic, first looking to partner with local businesses but also beyond our international borders," says Gareth. "I am always searching to discover new products that uphold a similar level of quality while offering something new, interesting, and accessible that you won't find anywhere else in the city."
Pay a visit to the original Lukes Drug Mart in Bridgeland, check out the second shop and café in Killarney, or grab a coffee and doughnut to go in the coffee shop in Calgary's Central Public Library.
_________
Never miss a story. Sign up for NUVO's weekly newsletter, here.