Lucky Bastard Distillers Celebrates 10 Years of Saskatchewan-Made Spirits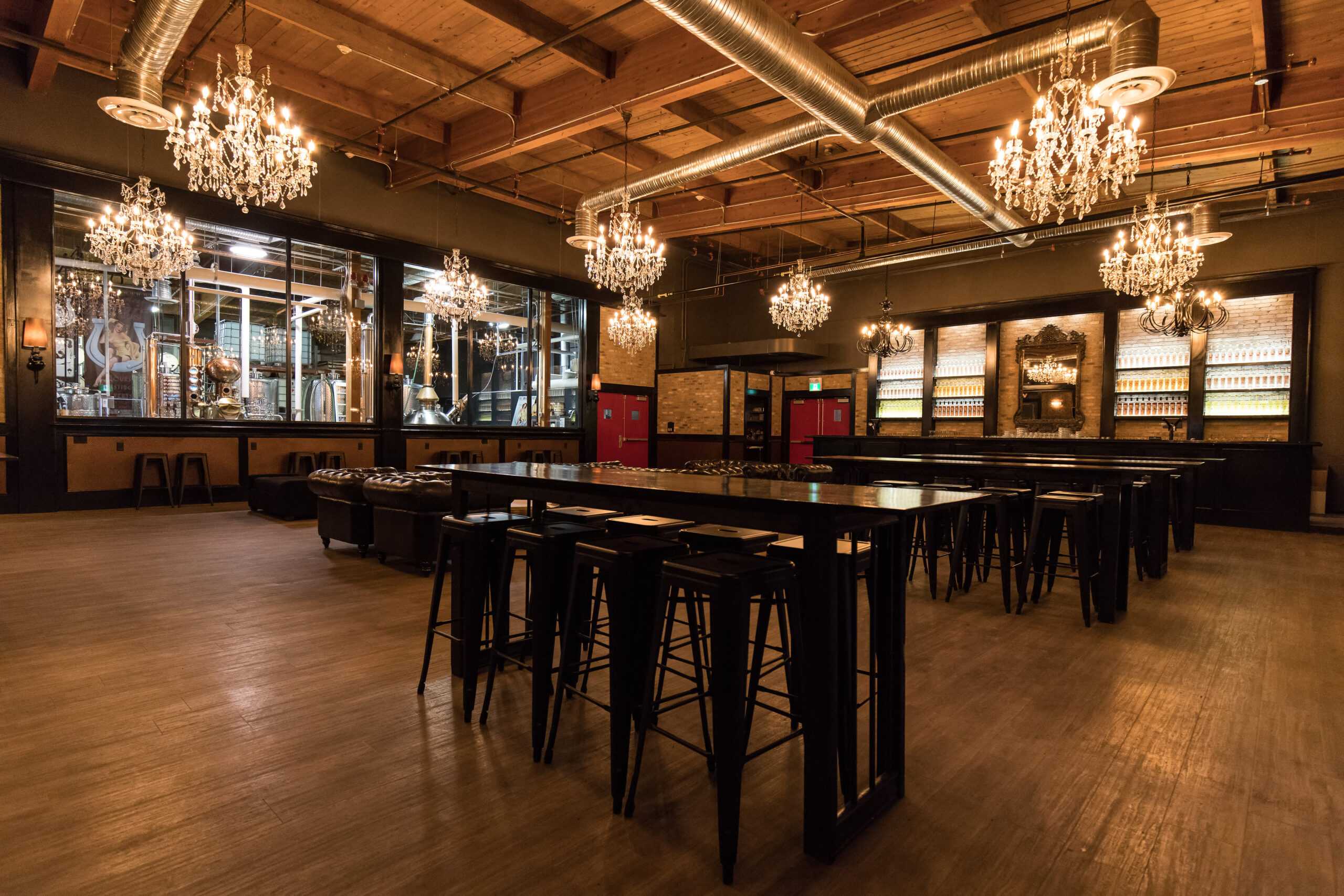 In early 2010, Saskatoon resident Cary Bowman was flipping through an in-flight magazine while travelling to Europe, when he stumbled upon an article about the growing popularity of microdistilleries. The trend caught his attention, and he realized Saskatoon would be a perfect location for a new microdistillery.
Upon arriving home after his vacation, he met with friends Michael Goldney and Lacey Crocker for drinks and to pitch them on opening a distillery in their hometown. But there was one problem: Saskatoon hadn't had a distillery in operation since Prohibition. There were no handbooks or examples to follow, and the three came from varying backgrounds such as finance and medicine with no distilling knowledge to speak of. Nevertheless, they decided to take a chance on a new business venture.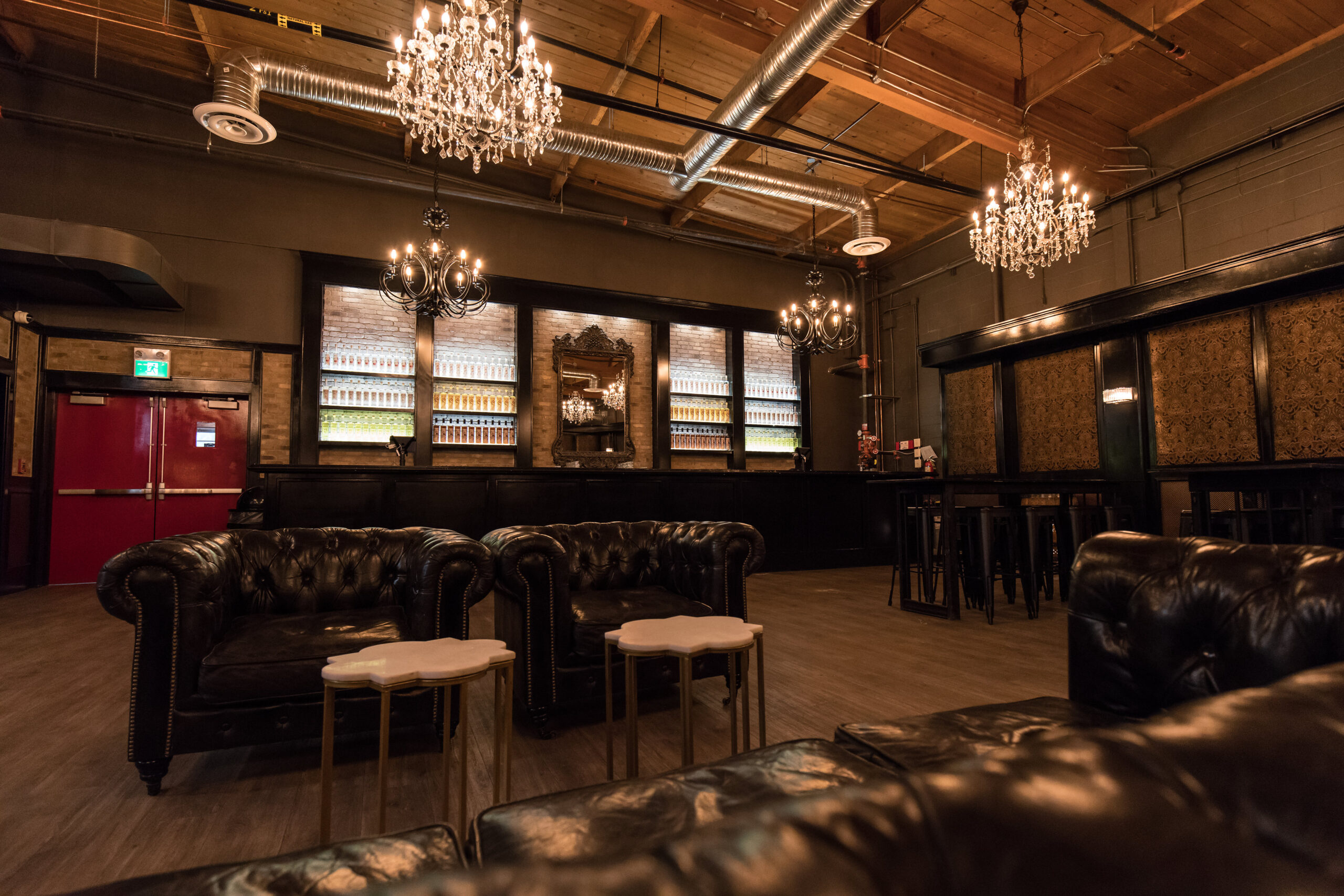 "When they started out, nobody had any experience in the alcohol industry, so the past 10 years have been an education in this whole industry," says Deandra Bailey, Lucky Bastard's chief brand officer. "To get going, they had to work with the Saskatchewan Liquor and Gaming Authority (SLGA) to come up with a craft policy, because when they came up with the idea, it didn't even exist here—technically, you weren't allowed to do it."
Bailey, who has been with Lucky Bastard since the early days, says it took two full years to get the business off the ground—it officially opened in 2012. But that initial groundwork was instrumental in carving out space for microdistilleries to flourish in Saskatchewan.
"Nowadays, there's probably close to 20 micro-distilleries [in the province], and it's actually an industry here," Bailey says, noting that Lucky Bastard has grown alongside the industry—including moving to a larger location, adding events, and expanding its product line.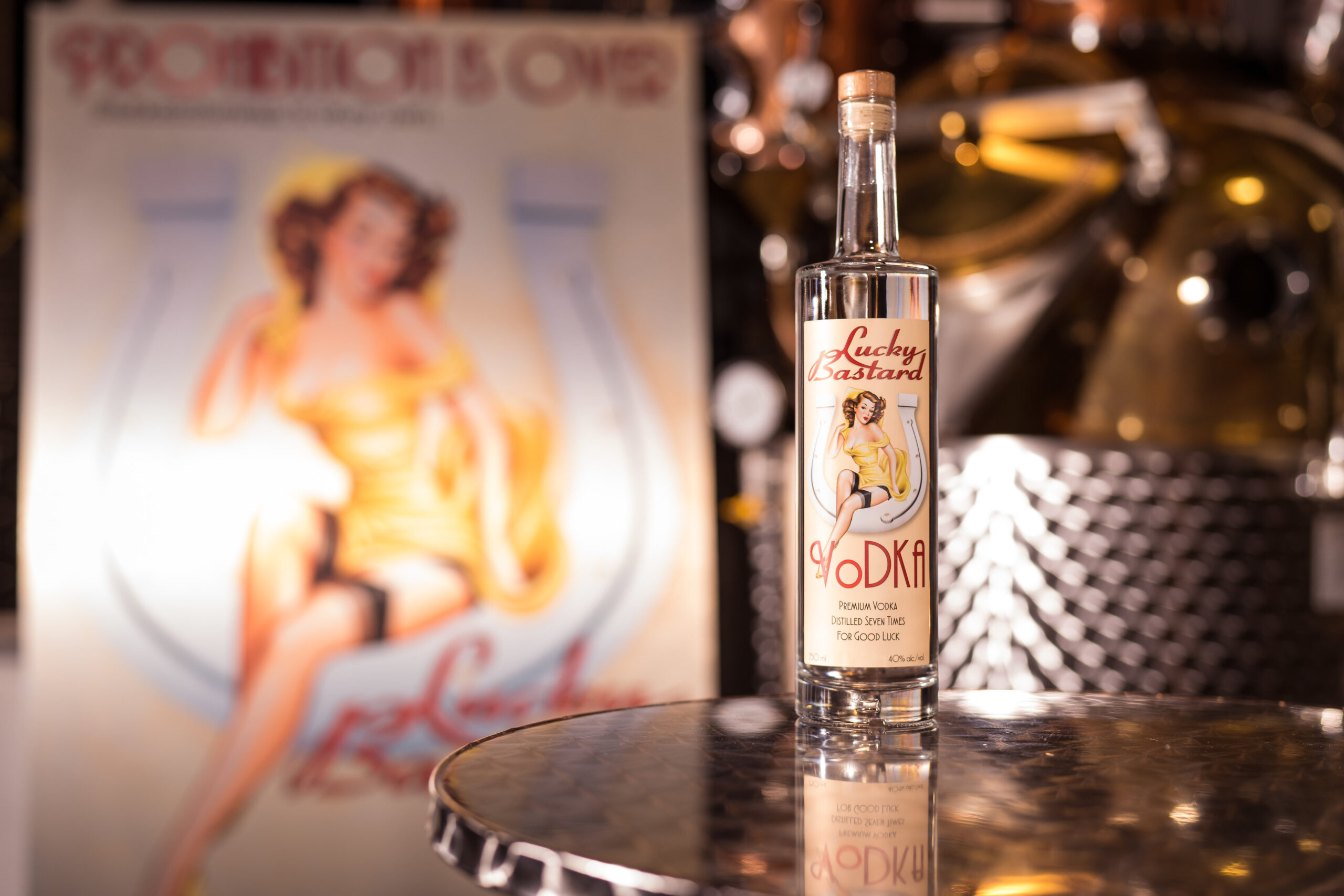 Lucky Bastard is known for its vodkas, which are made with 100 per cent Saskatchewan wheat and come in unique flavours such as vanilla espresso, blood orange hibiscus, and dill pickle, which is a must-try in Caesars. Many of its other spirits also showcase Saskatchewan ingredients, like the haskap and Saskatoon berry liqueur and Ukrainian honey pepper vodka, made with local honey.
Bailey says memorable moments over the years include Lucky Bastard's Greater Saskatoon Chamber of Commerce SABEX award for Business of the Year in 2019 and the way the Lucky Bastard team switched gears to make and distribute hand sanitizer to local organizations during the COVID-19 pandemic. "That has a soft spot for me," she says. "It was amazing how everyone came together and no one was doing what their actual job title was—they were just getting down and dirty. We made over 8,000 litres of hand sanitizer, which we distributed to first responders, free of charge, in one month. So it was a big undertaking."
Asked what's next for the distillery, Bailey says product-line expansions are in the works. The company is currently aging whisky, which takes about five to eight years, and is expanding into the ready-to-drink market with canned cocktails. And stay tuned for a relaunch of Saskatoon berry iced tea, which sold out in a week last summer and is set to hit the market again this June.
Photography by King Rose Visuals.